Hello all. Thought I might post some of my doodles, experiments and efforts.
I am using ZB mainly in a learning capacity. I hope to integrate it into our
production pipeline at work. In the meantime just having fun and learning.
I wish I could say these were all done in an instant but the truth is I have been using ZB for a very long time and made nothing but utter crap (not that
this stuff is great).
These are recent and I wanted to start a dump threat to get some input and
have a central place to hopefully monitor my own progress.
Cheers
[attach=129961]BH-01.jpg[/attach]
[attach=129962]zskull091.jpg[/attach]
[attach=129963]bmv-01.jpg[/attach]
[attach=129964]chitin_helms-01.jpg[/attach]
[attach=129965]bigmouth-01b.jpg[/attach]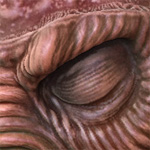 Attachments