Beginner/Intermediate tutorial demonstrating the method of skin detailing and texture painting that I used for my velociraptor model.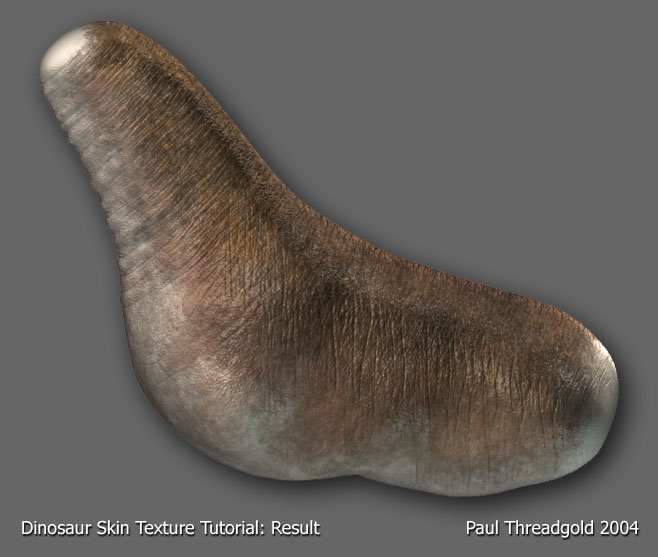 The main areas covered by the zscript are:


Form sculpting starting from zspheres
Custom alpha creation to quickly detail the model with wrinkles as an alternative to the deco brush
Texture and bump painting with projection master
Layering colours to create a realistic skin tone
There are some areas where I would have spent a bit longer on or would have erased and redone when I was making the original model. However I was trying to keep it as short as possible and was aware that I couldn't revert to save if things went silly. You will notice that projection master decides to add one of it's 'special effects' right when I have nearly finished!!! In the script i stare at it for a while…supply the swear words yourself to complete the effect ;). Also, when I replayed the zscript I noticed that zbrush had other ideas about how I should set the lights up at the end. So ignore that bit!
I hope this zscript helps people out, particularly those new to ZB. If anybody has any questions I will be happy to answer them.
Cheers!