Good work man. Congrats, Very good tutorial eyes.
Hi Danielo,
nice stuff you are doing!! The Iguana is great, I like also the baboon guy.
Excellent modeling overall, very impressive.
Cheers Caglar
Ae Danilevesky, kkk caraio q dhr esse post muito loko!!
Soooo NIce!! Great work!!
Top row!!
thanks for the comments, guys. here, some sketches i did, for fun.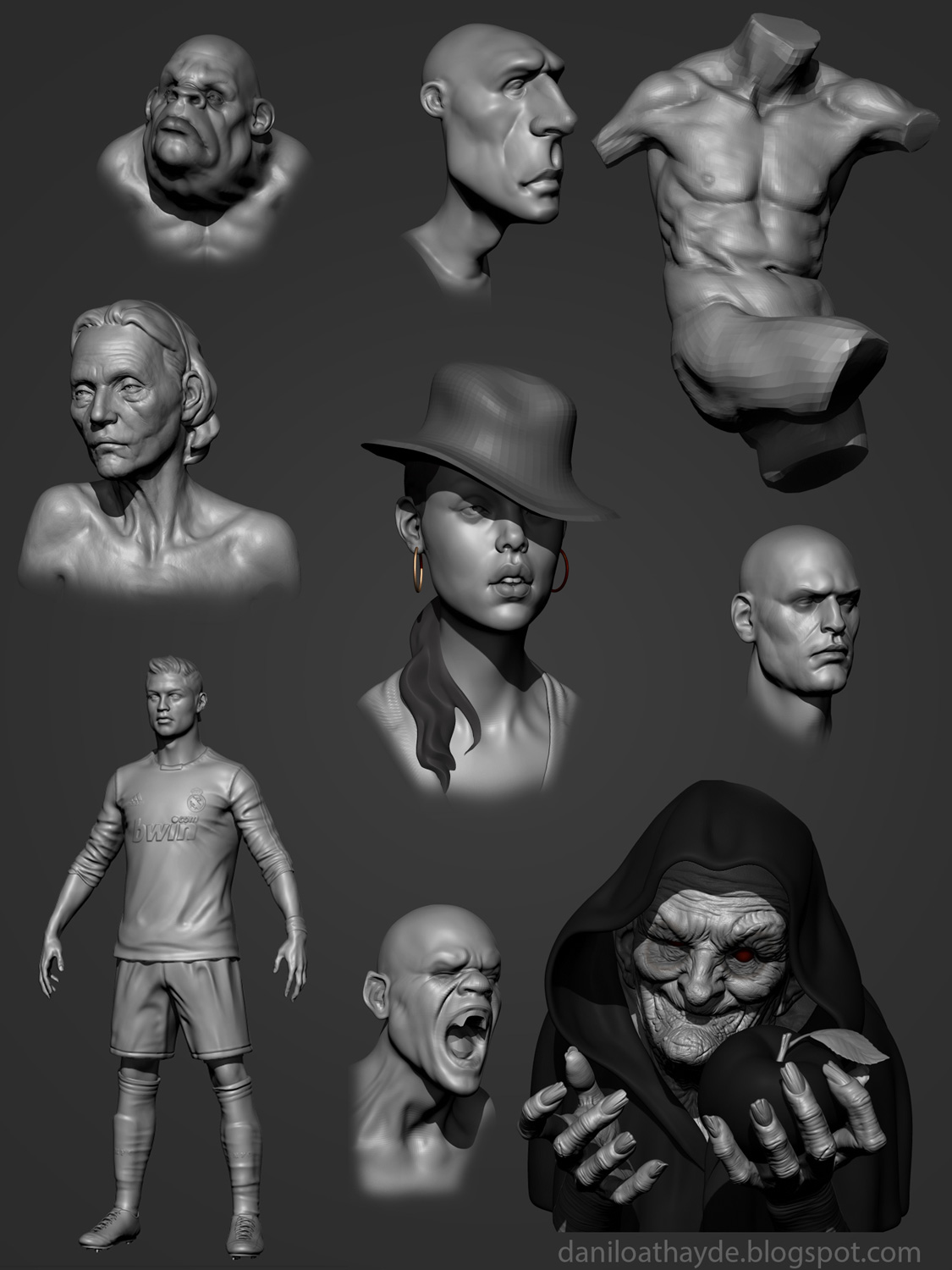 great work, that witch is sick!
great sketches !!!
congrats
Love the gal in the middle! very nice…
super fantastic! thanks for sharing your eye technique, must give that a try! love the busts, each one tells a story! great work!
Thanks for the comments guys. i'm glad you enjoyed.
I'M GLAD FOR YOUR TOPROW very nice sculpt like in particular that witch , congrats
Cool Stuff,I especially like the old hag with the apple,she reminds me of the make up I did on Enchanted. Looking forward to more work from you.
Very nice work. That witch is awesome.
Congrats buddy!!! Amazing stuff!!
Alex Oliver
Amazing work! Congrats for the Top Row Danilo! Well deserved!

thanks, guys. i'm very happy and honored for the top row. rick (monstermaker) and alex oliver (alexleia), you guys are always an inspiration to me.
Cool stuff!

small_orange_diamond

small_orange_diamond

Lady with hat my favorite:)