Hey guys,
Just wanted to share a project I recently wrapped up.
One of the main challenges here was I wanted to do the entire high poly in zbrush only. So I used ZModeler extensively when making the gun for instance. I definitely learned a lot and had a lot of fun with this one. High poly renders also done in Zbrush and final color renders in Marmoset Toolbag. The 3d viewer file can be found here:
https://www.artstation.com/artwork/N5a9qg
The original Concept was done by "DeadSlug": Alexis Revies. I assume it was Creature Box inspired and thats the direction I took it. Here is his website: https://deadslug.deviantart.com/
I included an image describing how I manipulated his concept to create my own version for this project. Feel free to ask questions if you have any! Thanks for looking.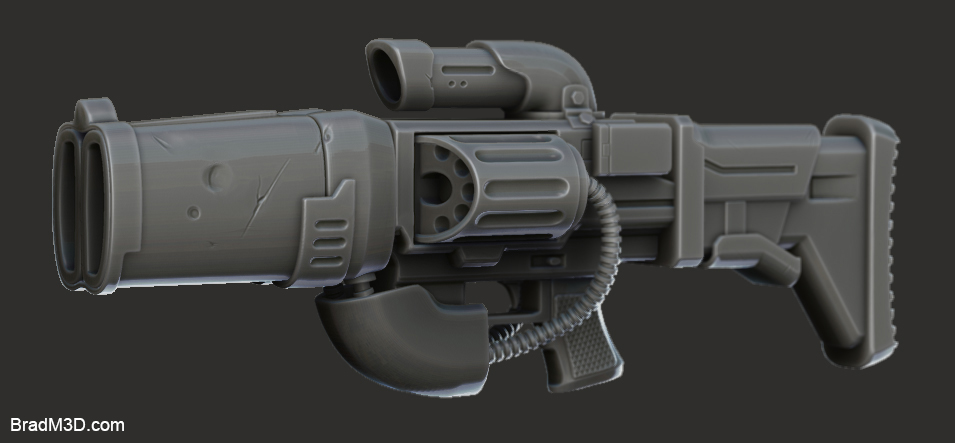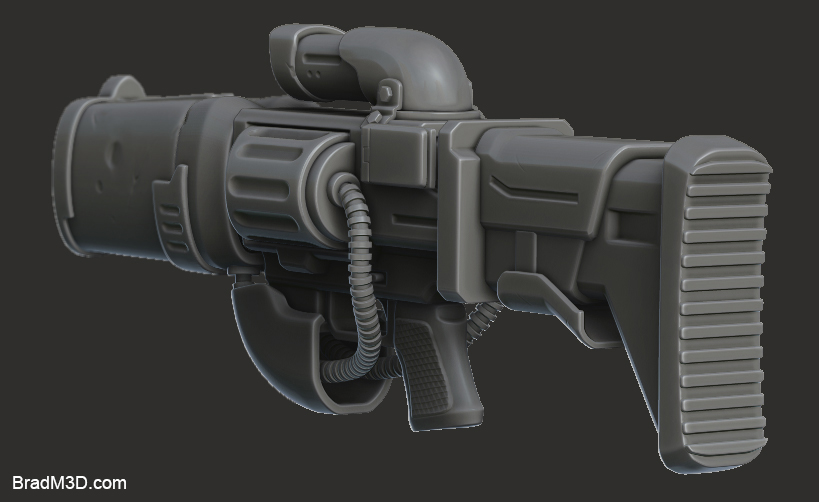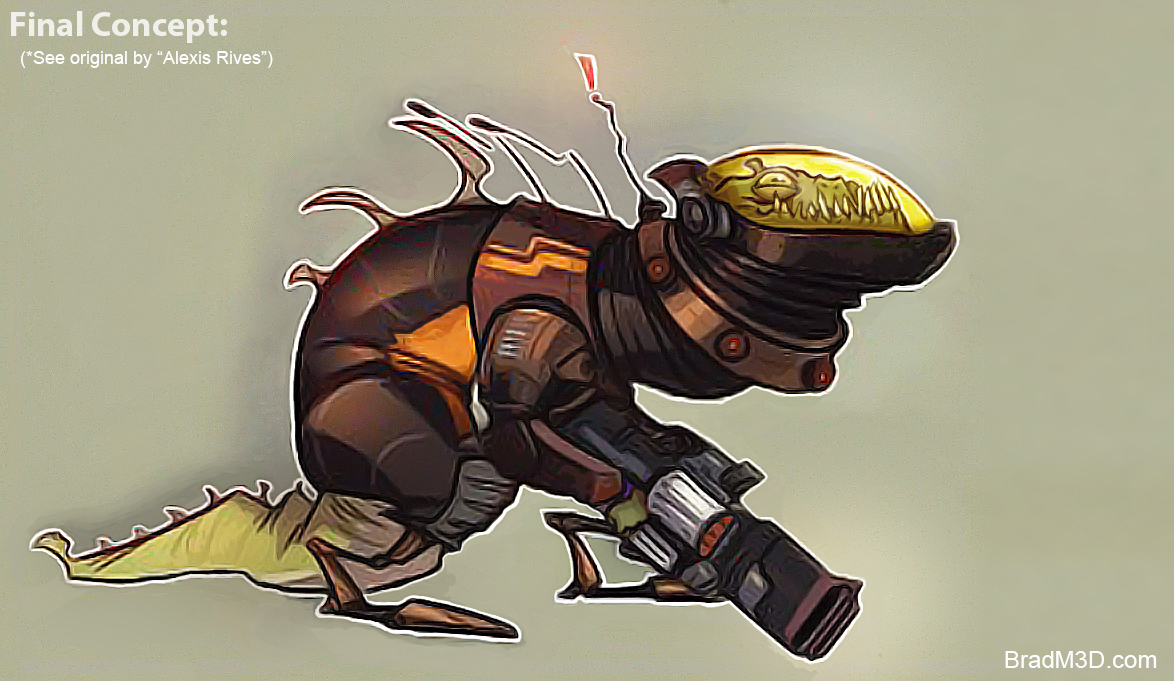 Attachments