Hello all. My Name is Jesse Irvin. I'm a long time lurker, artist and all around fan of Z-Brush and digital sculpting as a scene. I am a full time Instructor at Vancouver Film School and have been teaching Digital sculpting there via Z-brush for many years. In my journey as an instructor I have gotten to begin many various projects throughout the years. One assignment I have run with my students for quite some time has been to sculpt a portrait. I often choose various celebrities to tackle for my in class demo's. I usually only have a limited time to work on the within the class blocks.
Recently I have taken the time to refine a few of my studies down to a more complete state to begin building a proper portfolio of finished work.
Having gone on a bit of a Brooklyn 99 binge and being fan Andre Braugher's Character on the show it was an easy choice for me to choose him as the subject of one of my in class demonstrations. I initially blocked the sculpt for my students in class and enjoyed it enough to polish it up after. I am posting it now as one of the first pieces I've actually found the time to finish in quite a while. Started from a sphere and sculpted primarily in Z-Brush I used a combination of alphas, scanned displacement detail maps, Substance Source and Substance Painter for the range of detail work. Finally the model is rendered in Maya with Arnold Render. It's been great to finally find time to finish some work and I hope you enjoy it as I have.
Please feel free to check out my portfolio on artstation at https://www.artstation.com/brainclay or like this project directly at https://www.artstation.com/artwork/9ArXL
Here's the work!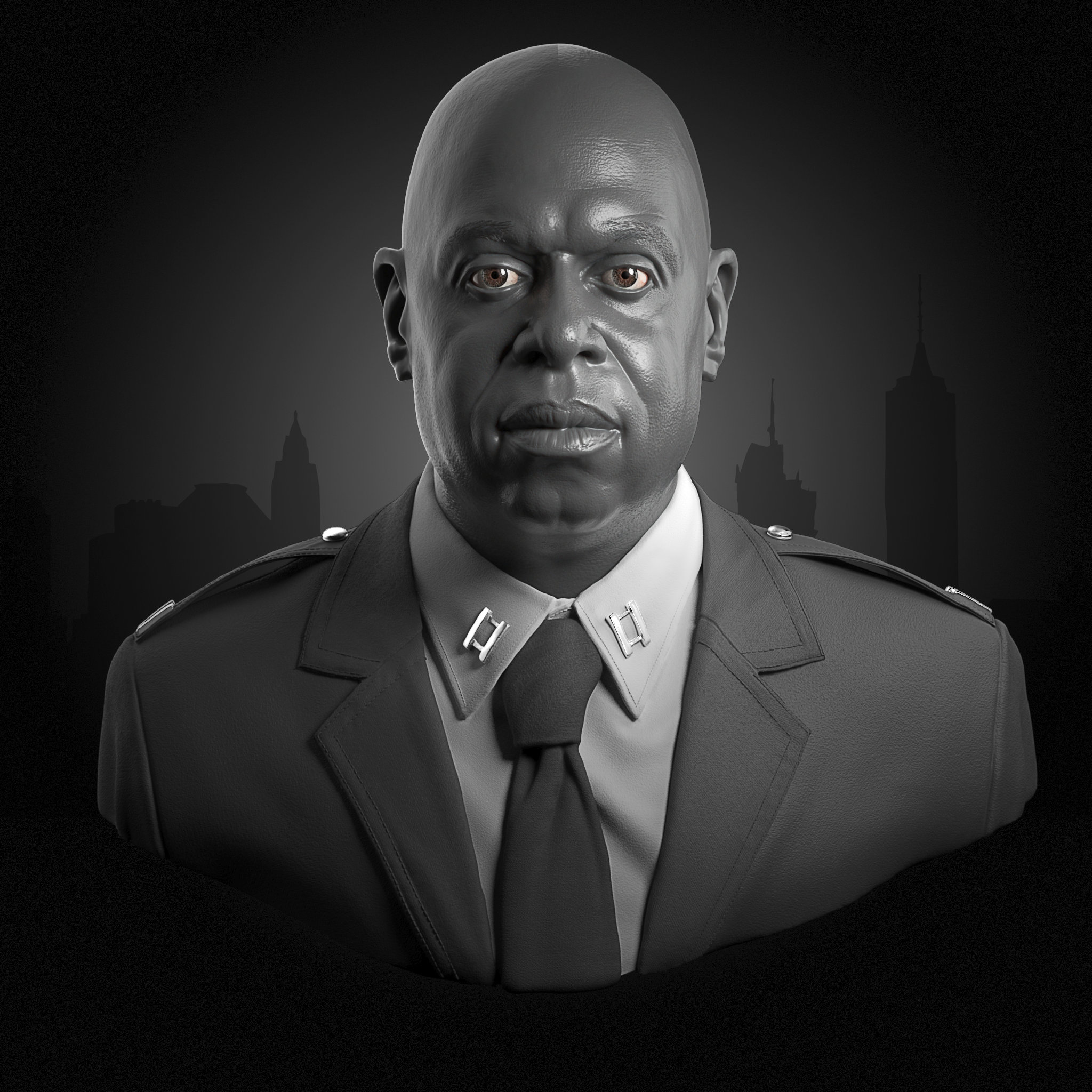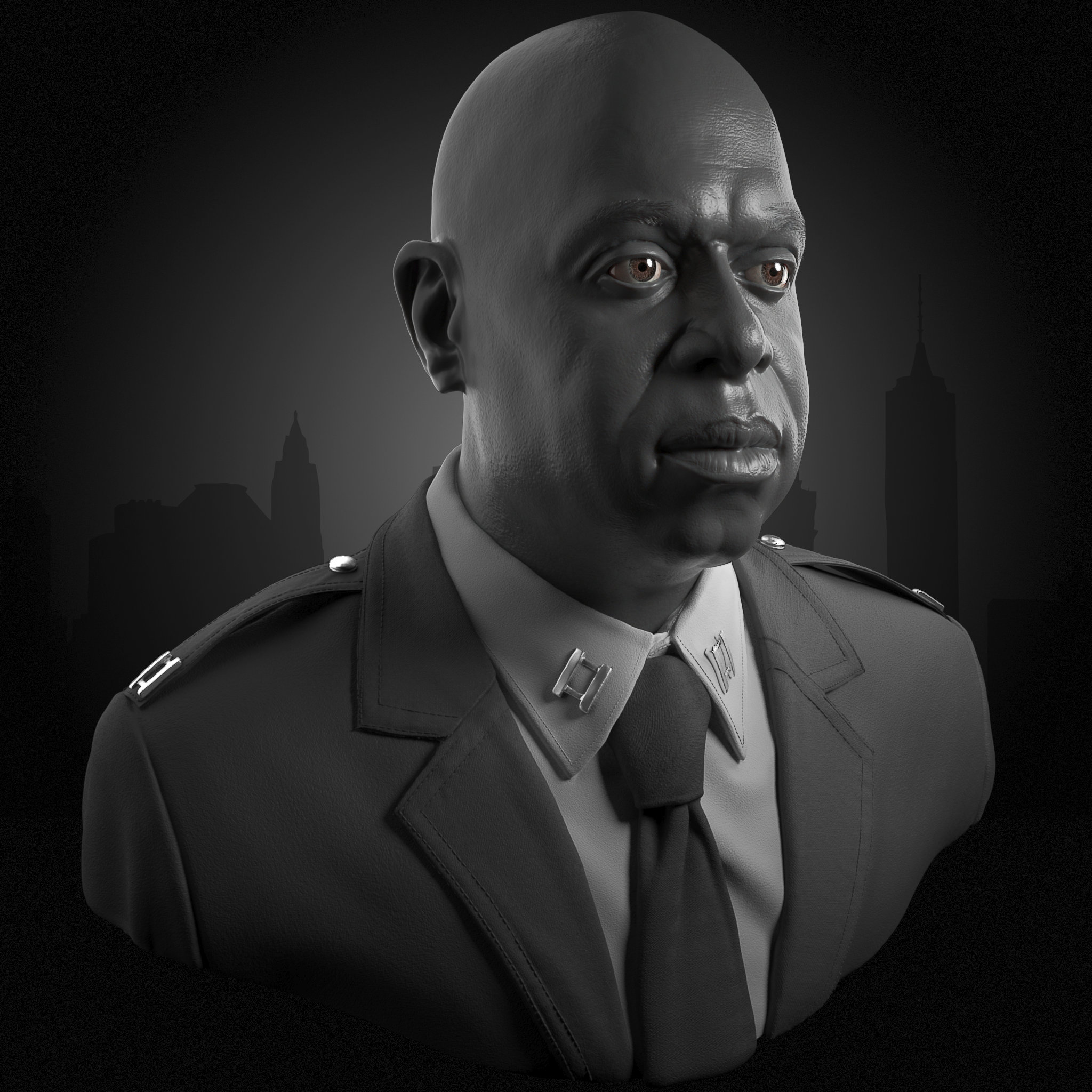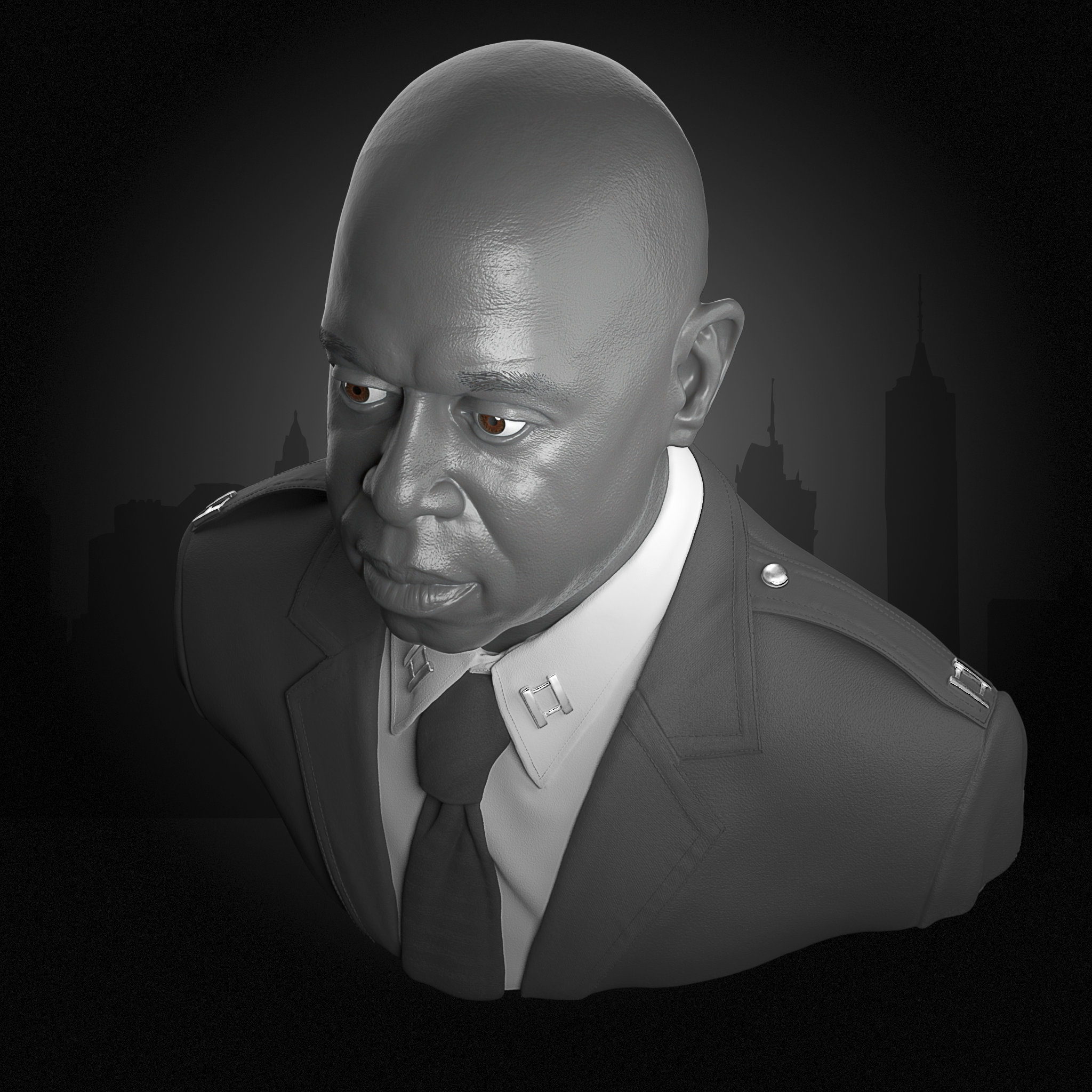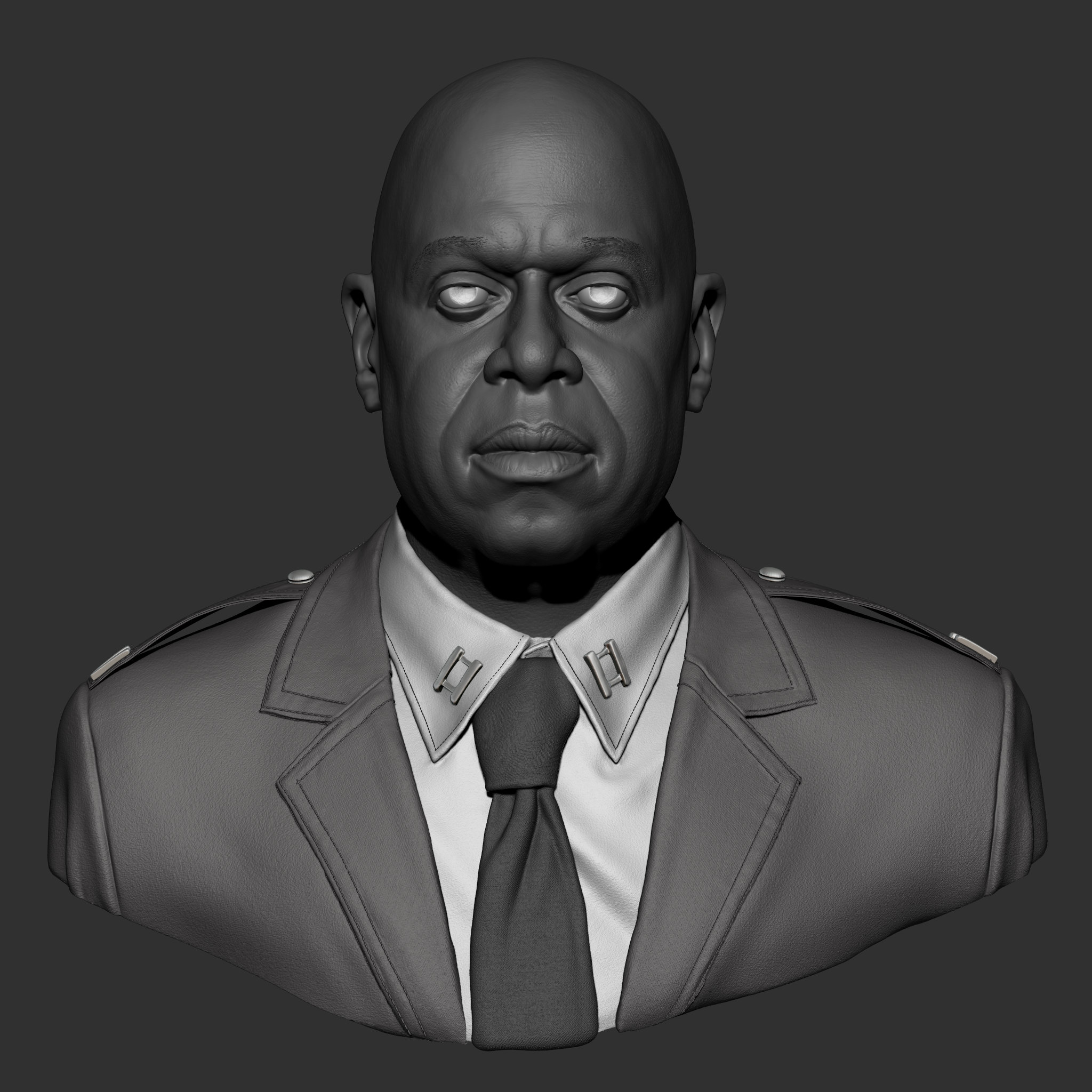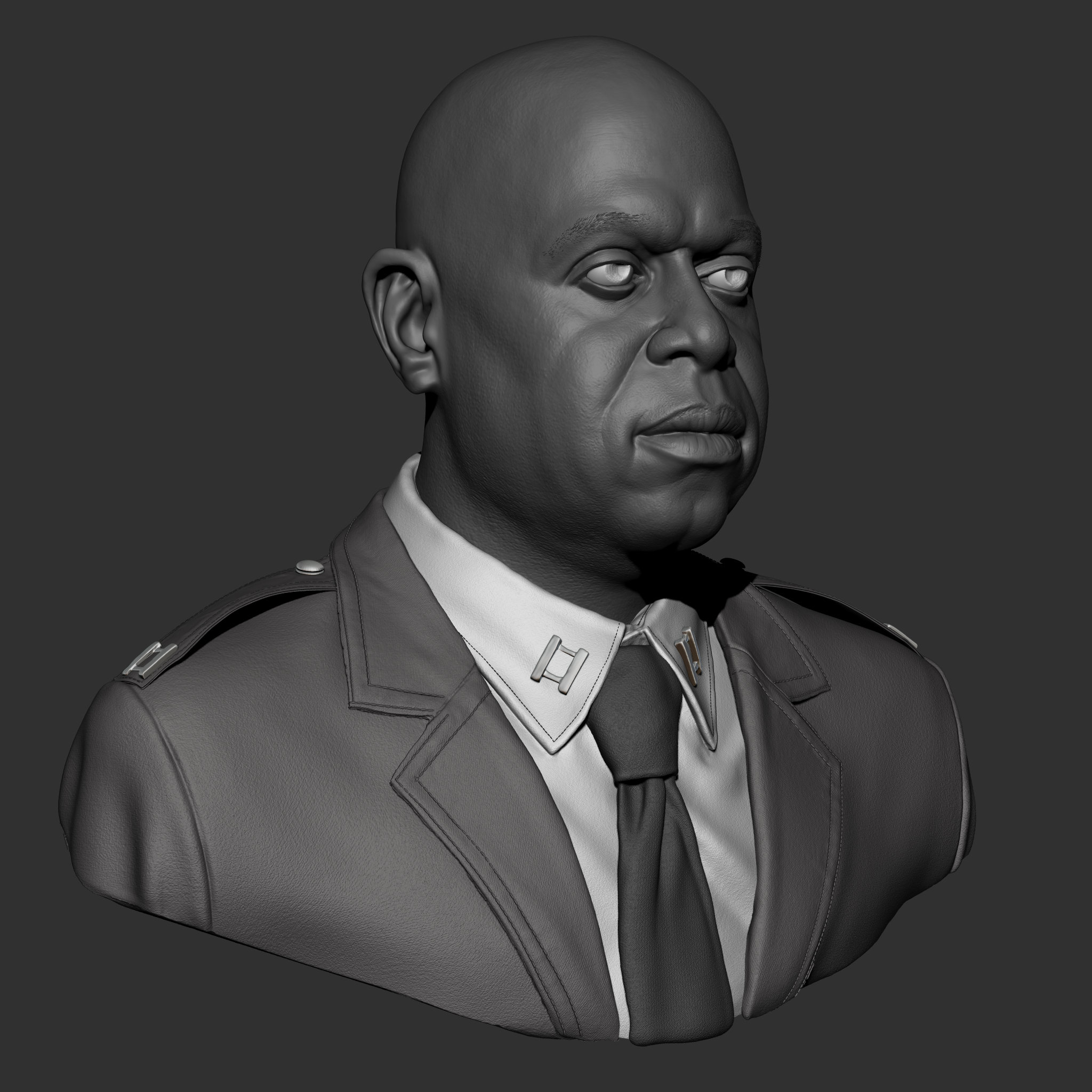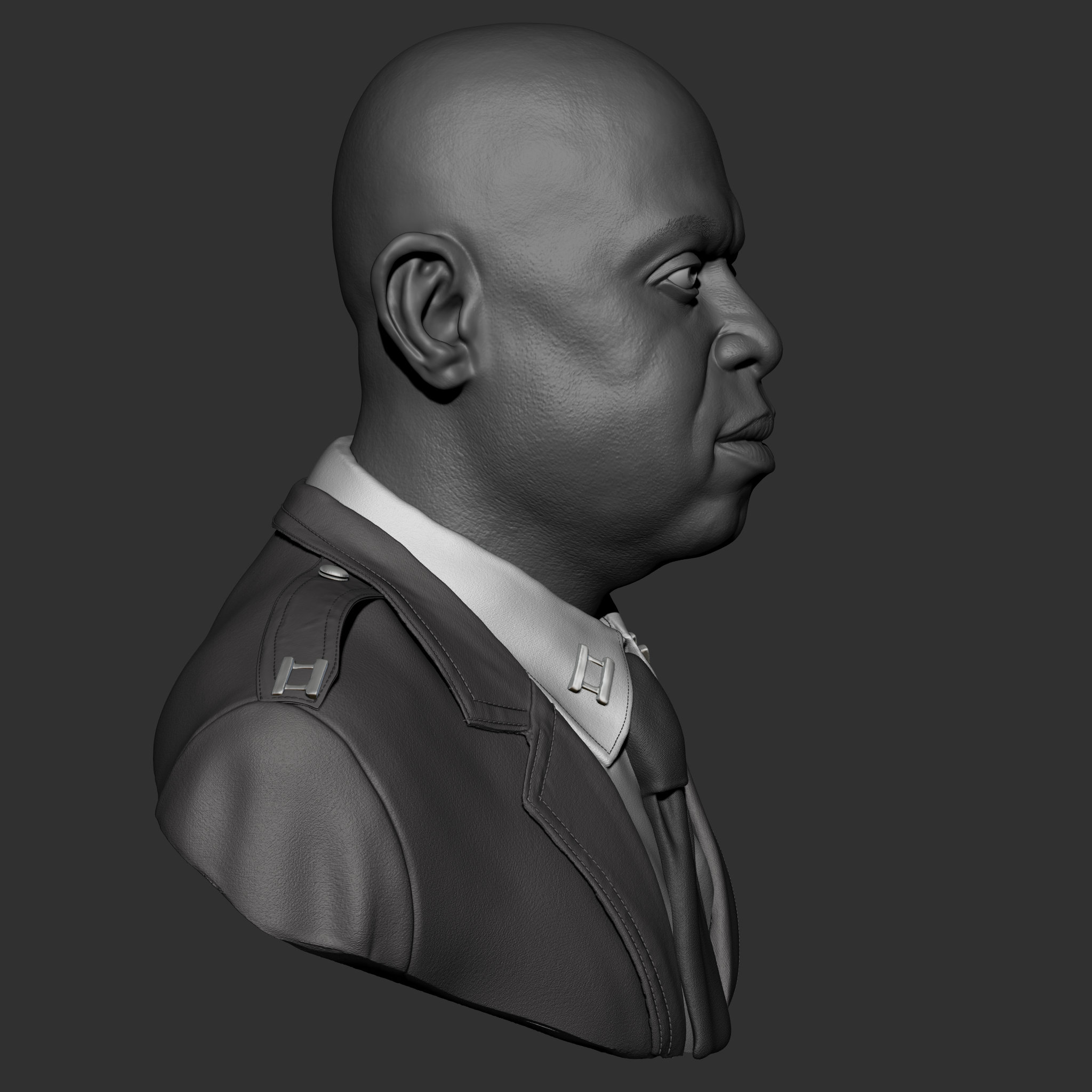 There will be more to come shortly.