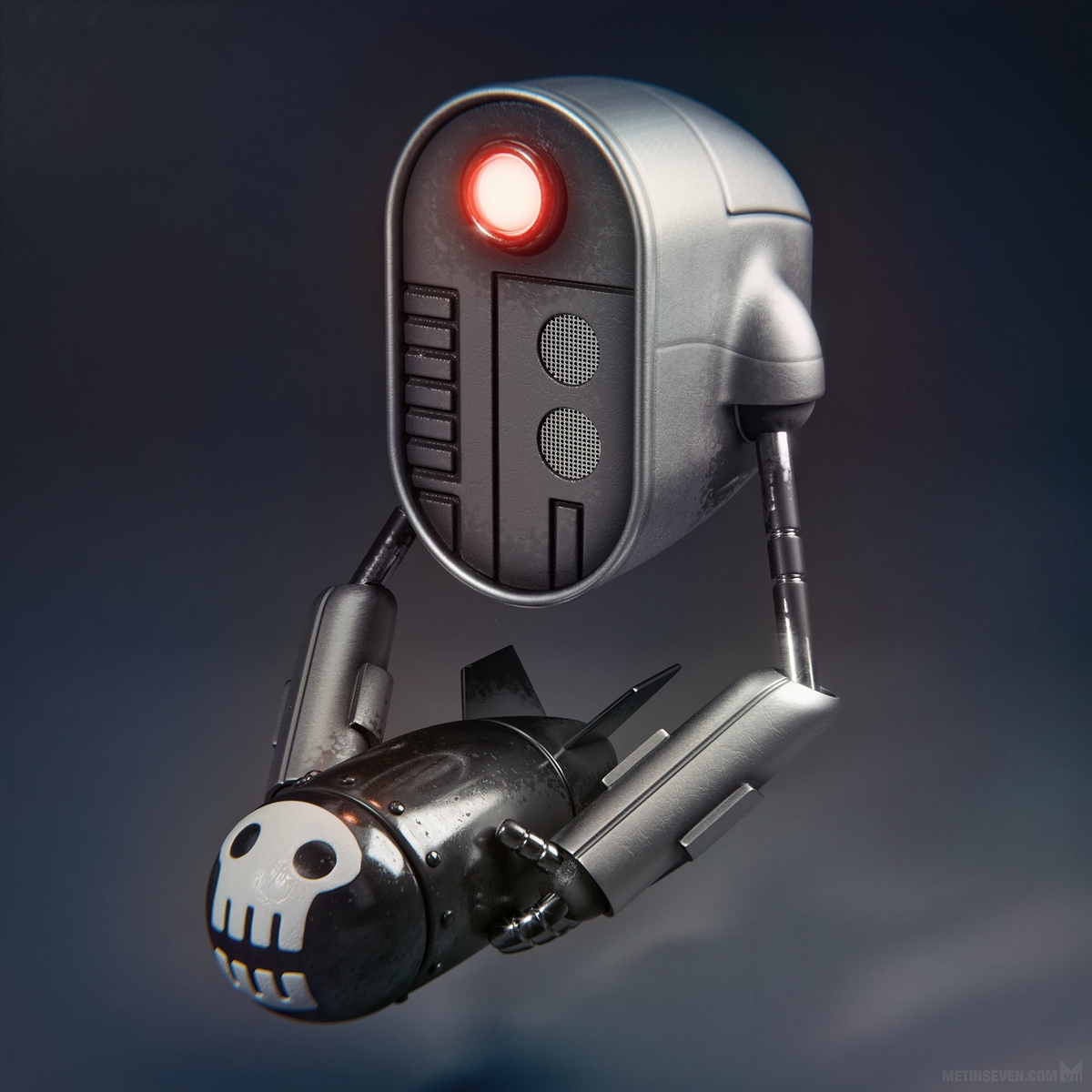 Bombot
War robot / military drone character design
A hard-surface exercise. Hope you like it!

metinseven.nl
Wonderful piece! Is this all in Z?
Many thanks Solomon! It's an honor to hear this from you.
I created the scene in ZBrush, rendered it with Blender's Cycles, and finished it with some post-processing in a few 2D image editors.