Hi my name is James Ku, I'm one of the character leads at Blur Studio. Recently Paul and Jaime from Pixologic stopped by Blur and gave a presentation to show us some cool new ways to work in Zbrush. They were also kind enough to stay for quite a bit afterwards and answer questions that we had. We were able to show them some of the stuff we were working on and they asked if the character team at Blur could share some of our work on the forums and talk about how Zbrush is used in the Blur pipeline.
We had recently completed a game cinematic for Ubisoft's upcoming title Farcry 3.
I thought that this project was a great one to share. I thought the characters were very compelling and had some great personality to them. Our client, Ubisoft, was kind enough to grant us permission to show some art from that cinematic. Thanks Ubisoft, we hope to work with you again in the future!
On this project the Blur character artists were:
Mathieu Aerni
Alessandro Baldasseroni
Nicolas Collings
Francisco Cortina
Chris Grim
Alex Litchenko
and myself

I thought that the team did a great job and I feel very fortunate and humble to be able to work with such great artists everyday at Blur.
Zbrush is a critical part of our character pipeline at Blur. It is the preferred sculpting tool of all our character artists. In our pipeline we create the poly model first so that the rigging team can start working on the model and hand it off to animation asap. While the rigging team is working on an early version of the character and the animators have started their work, the character artists are sculpting, detailing and texturing the character.
This is where Zbrush comes in. I know there are many options for sculpting programs nowadays, but everyone here prefers Zbrush because we love the feel of the brushes and the richness of the tool set. For example UV Master is a tool that most of us use in our uv'ing process.
The ultimate results of our sculpting are displacement maps that we generate from Zbrush. We then create all the textures and shaders. Finally we do our character renders for approval in Vray. When the character is complete and the client has approved the character, it is sent back to the rigging department where they update their rigs with the final character geometry and pass that on to animation.
Zbrush is also part of our process for creating facial morph targets / shapes. We use the move topology brush and we also use the masking and blur mask features to isolate certain shapes that need to gradually fade off.
Anyhow I think this post is already getting way too long.

I want to thank Ubisoft again for being such a great client and for the privilege of being a part of an exciting project like Farcry 3. Thanks to Paul and Jaime at Pixologic for stopping by Blur over the years I've been here and always willing to help us. And finally thanks to the character team here at Blur - you guys inspire me everyday.
Thanks for checking out this post, I hope you enjoyed the Farcry 3 cinematic.
If you have any questions the team and I will try to answer them as best as we can.
-J
---
Below are some of the sample character images that we sent to Ubisoft for approval during the various work in progress stages of the character creation process.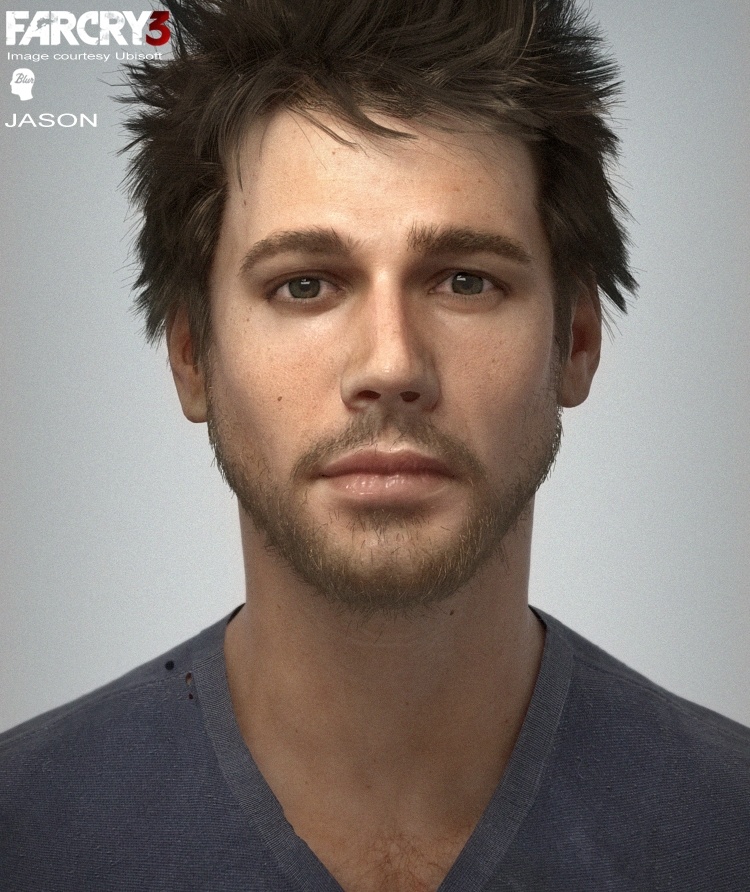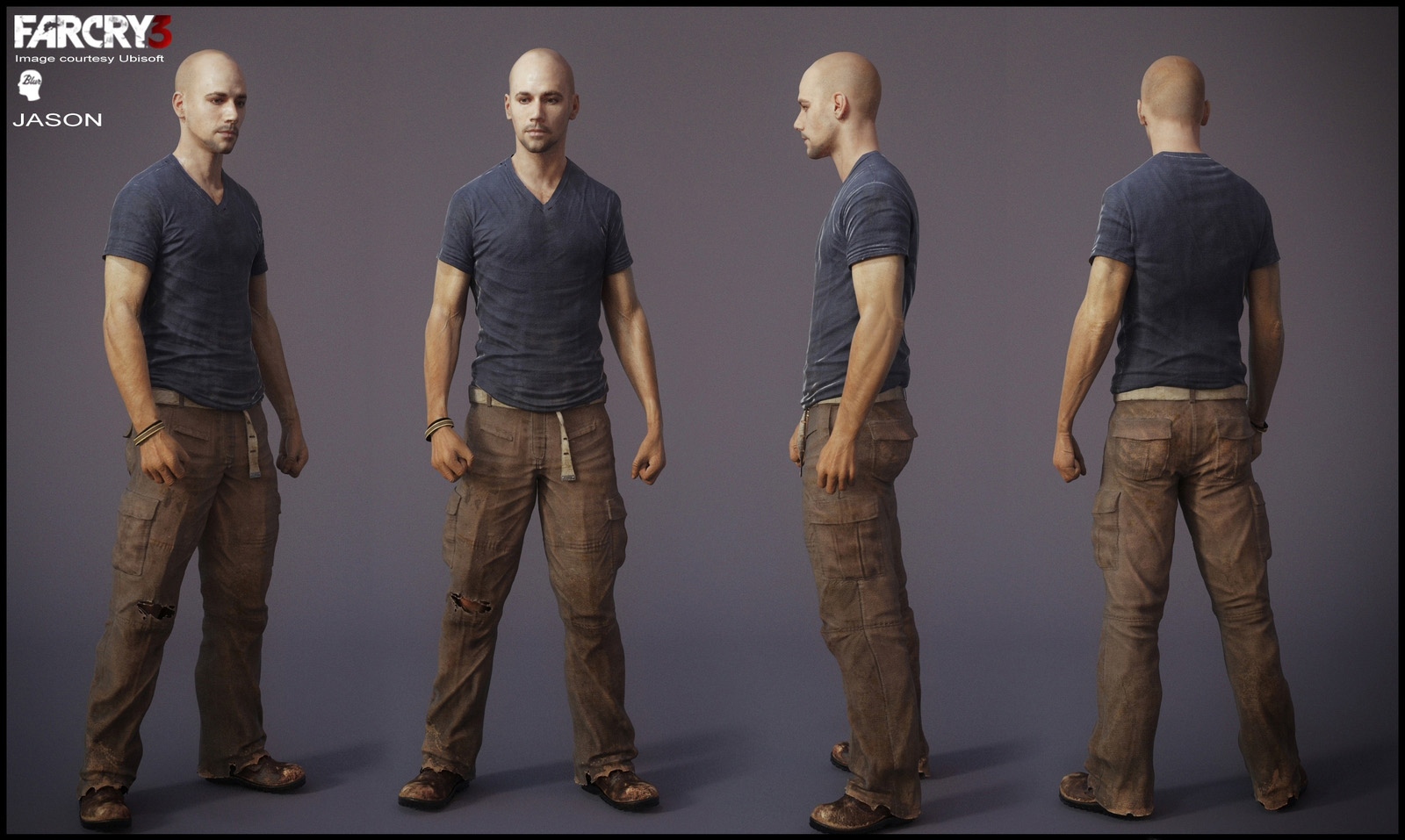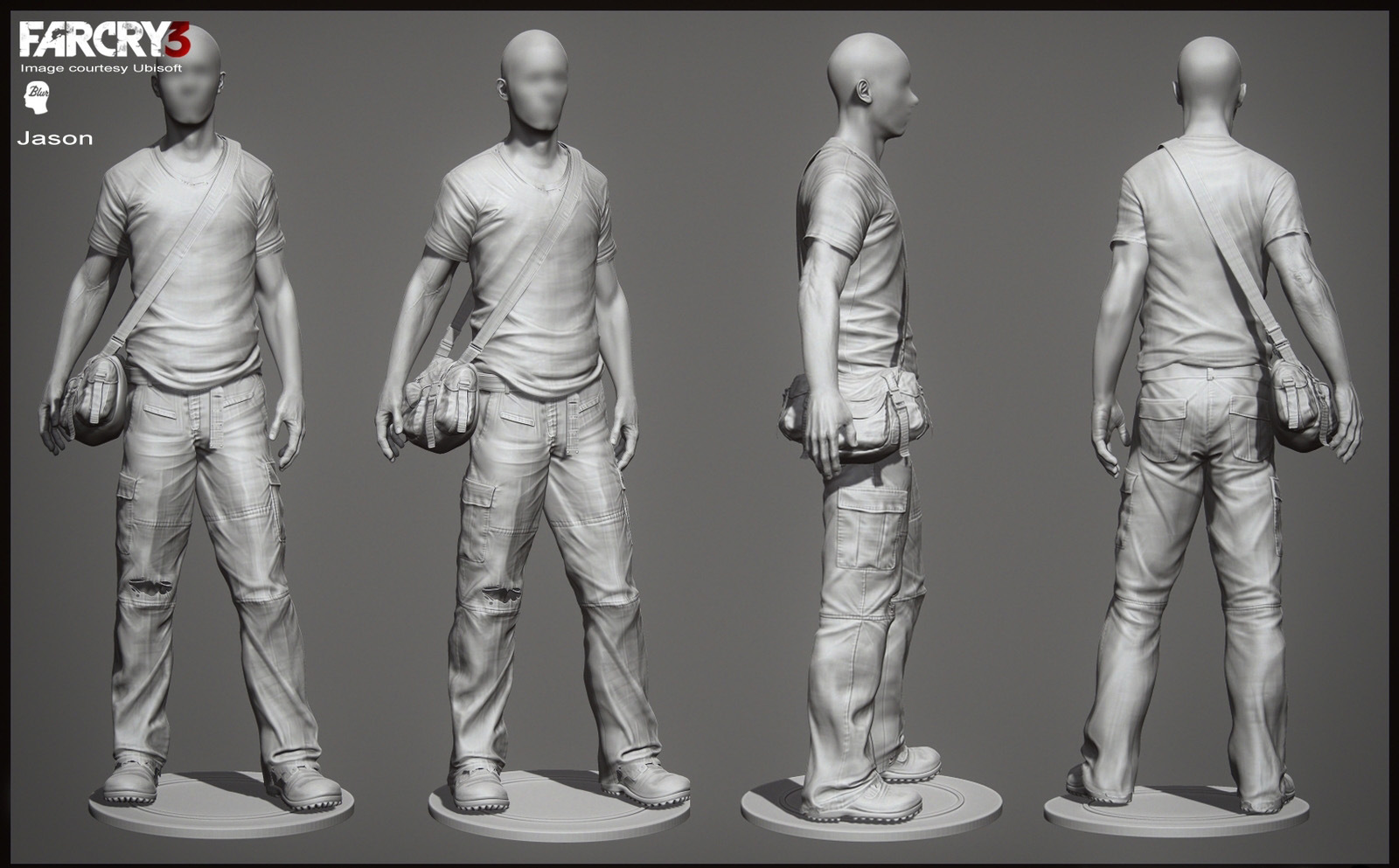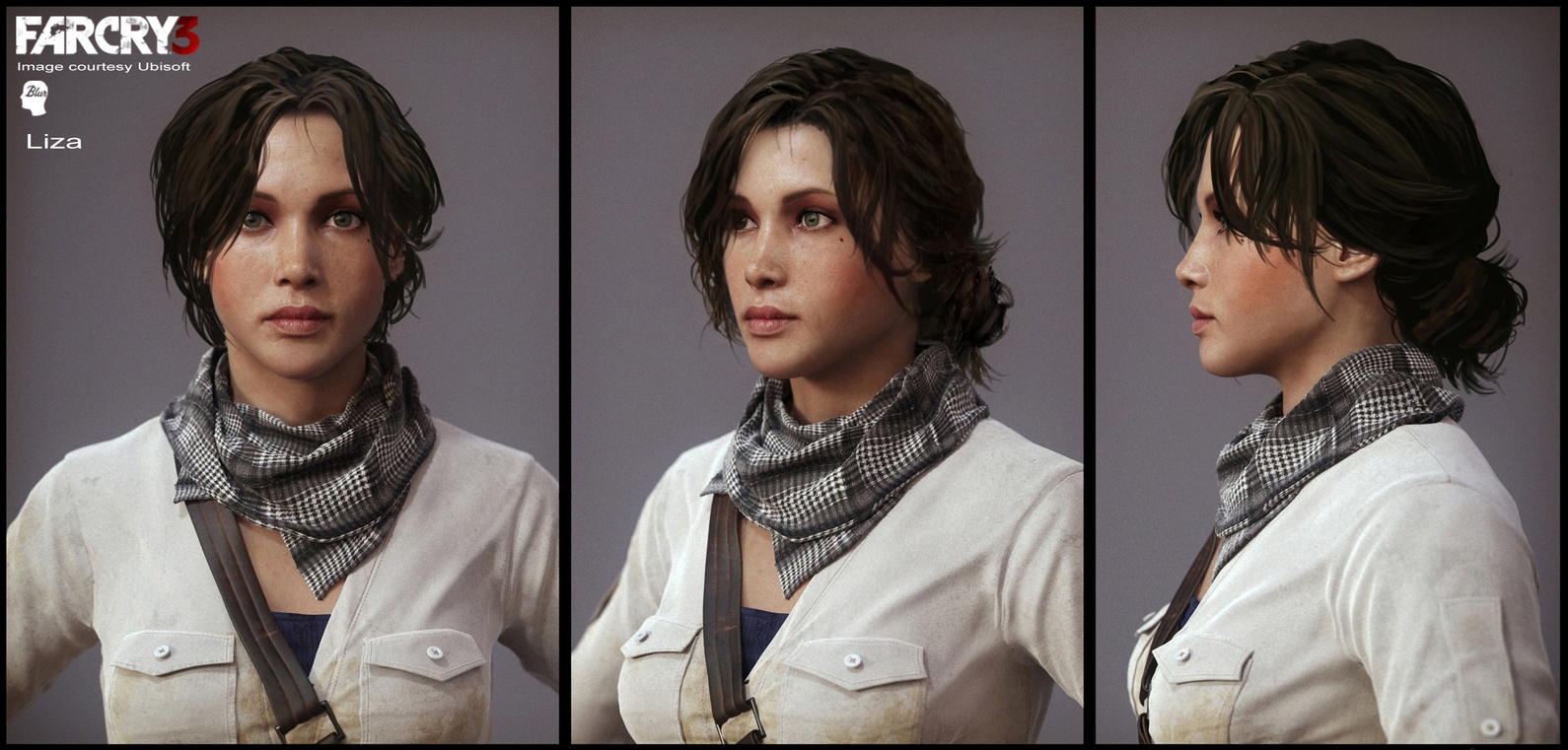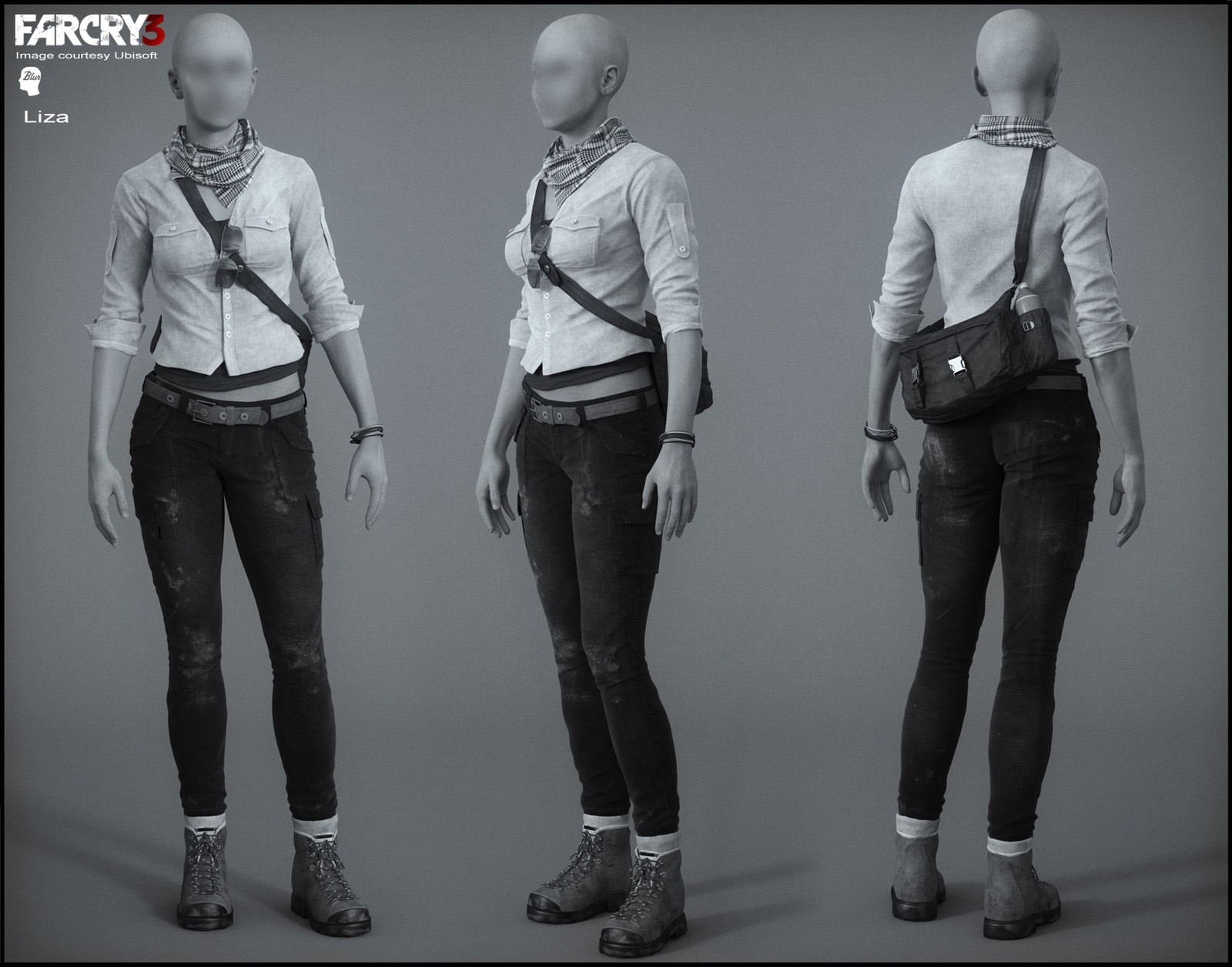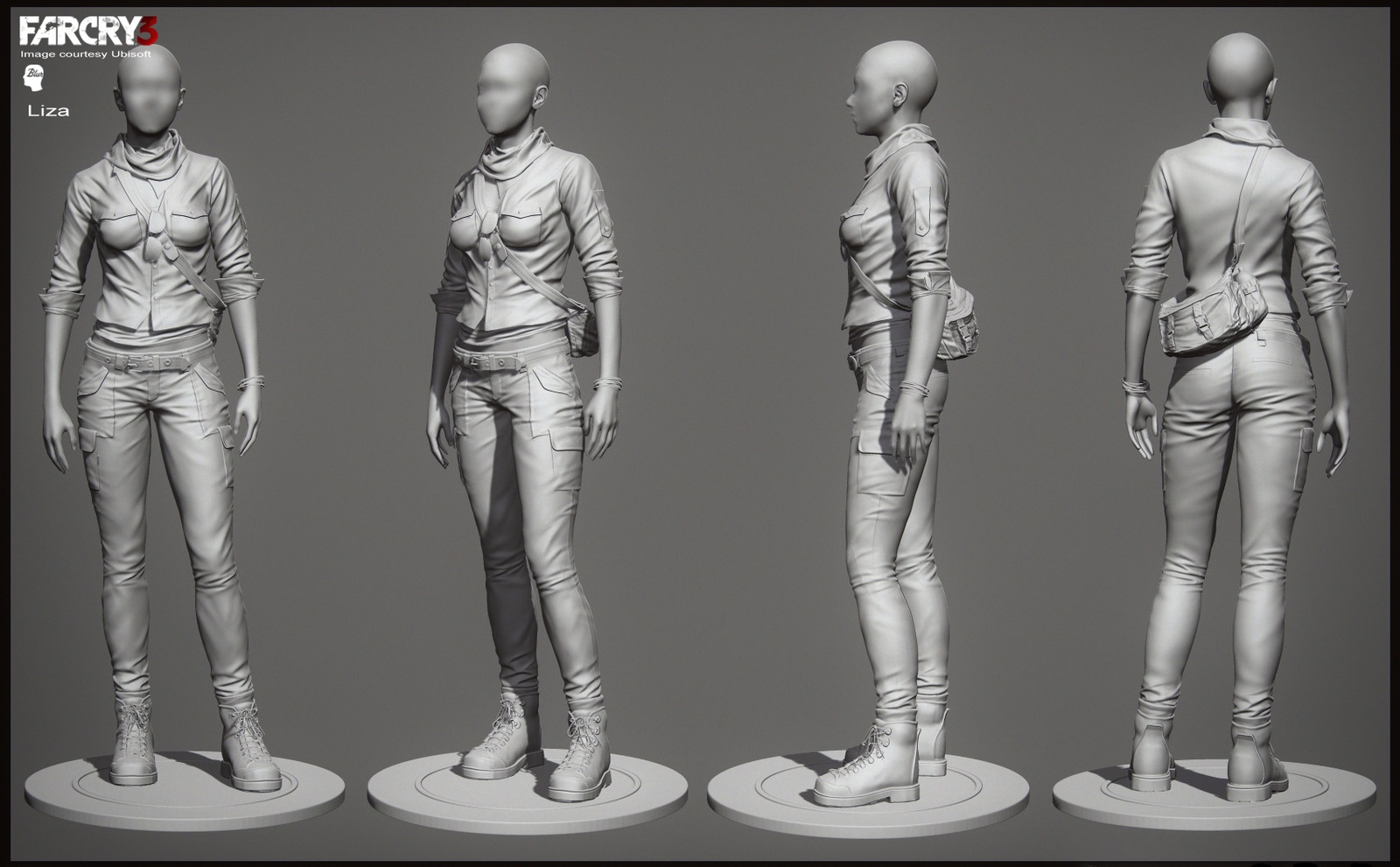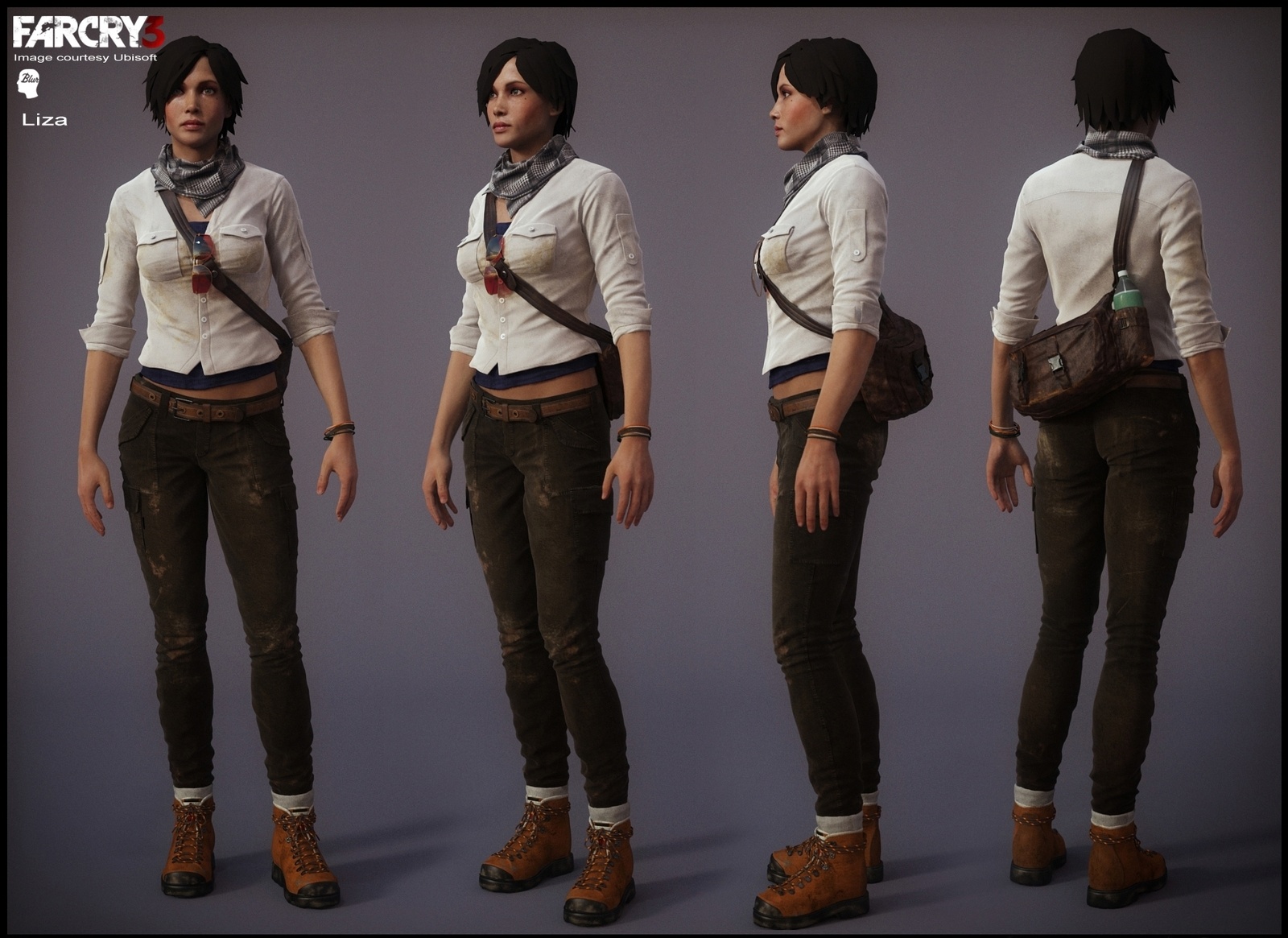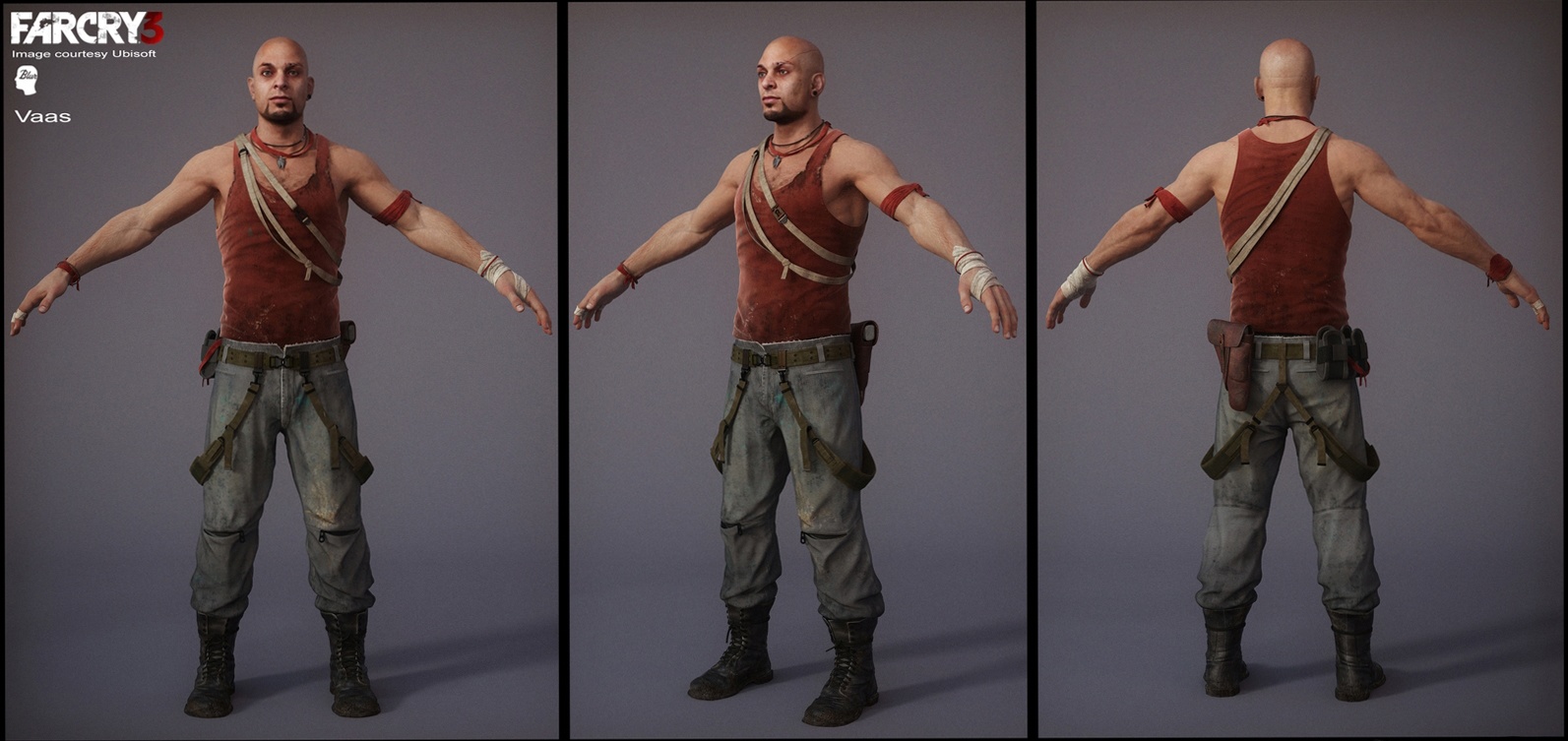 Attachments