I created this character as a personal project in my freetime. The idea was to create a collectible, so soon I'll have it printed and painted.
My idea was to create a cyclops, but a blind one. He has a lot of scars and a sad expression, so you can feel he had a tough life. He carries a key on his neck, which opens the treasure chest in which he is sitting. The knight, as many others, tried to kill the cyclops to take the treasure but it didn't end well for him
I did everything using zbrush. The colored render was done with multiple passes from zbrush and composed on photoshop. They clay renders were done with Vray.
I hope you like it!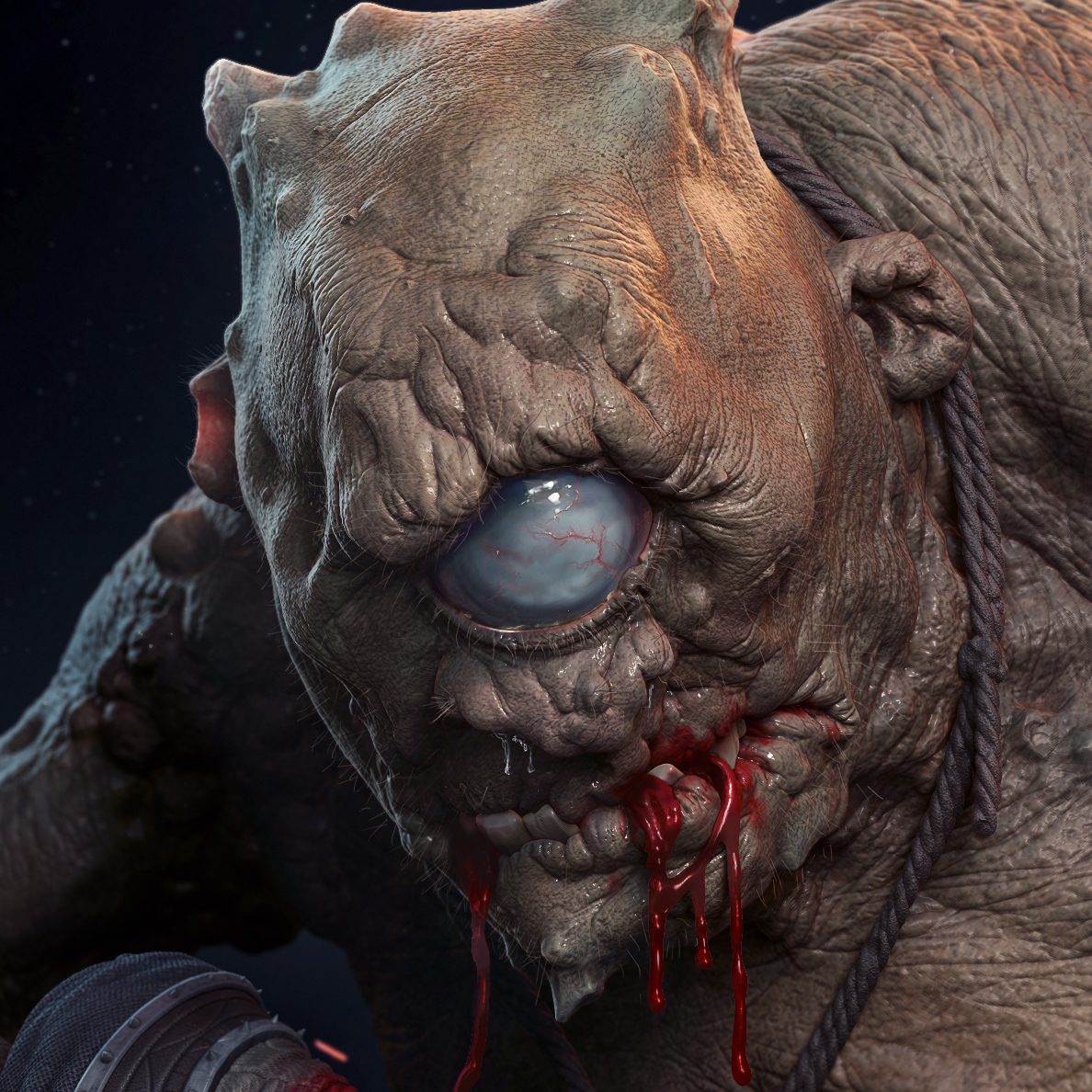 Attachments