…

incluyo el objeto basico Zspheres

Attachments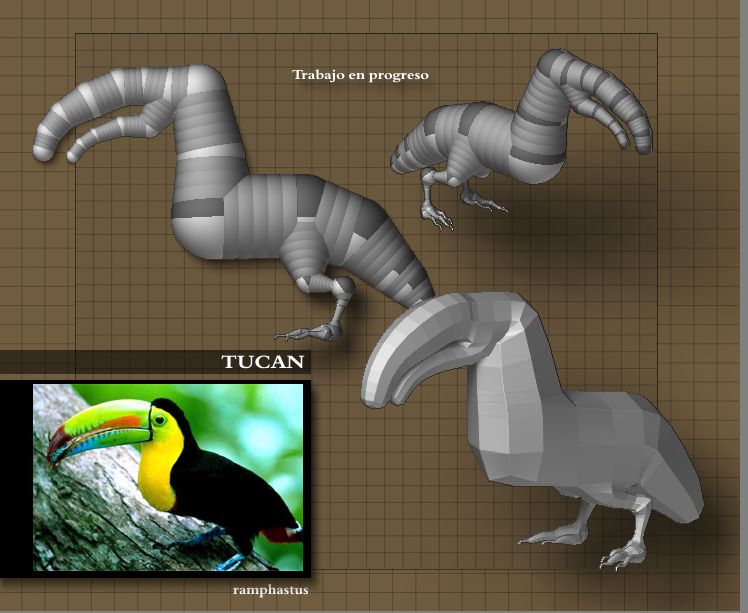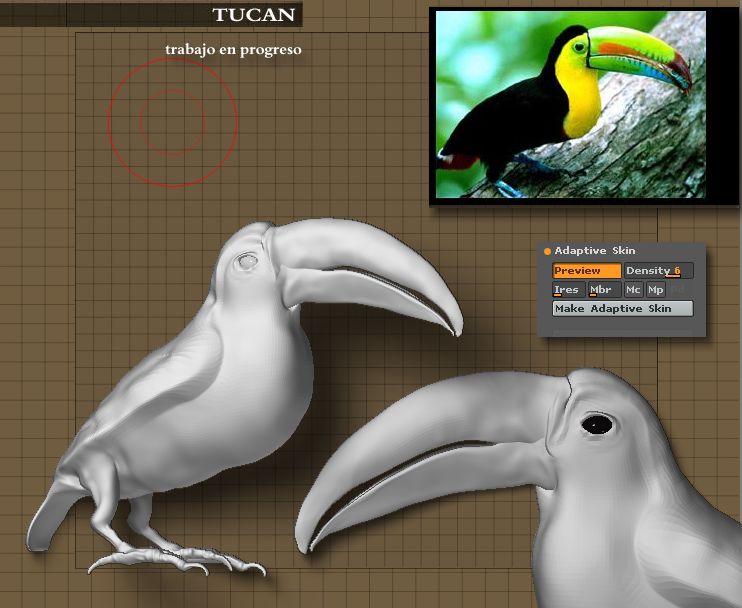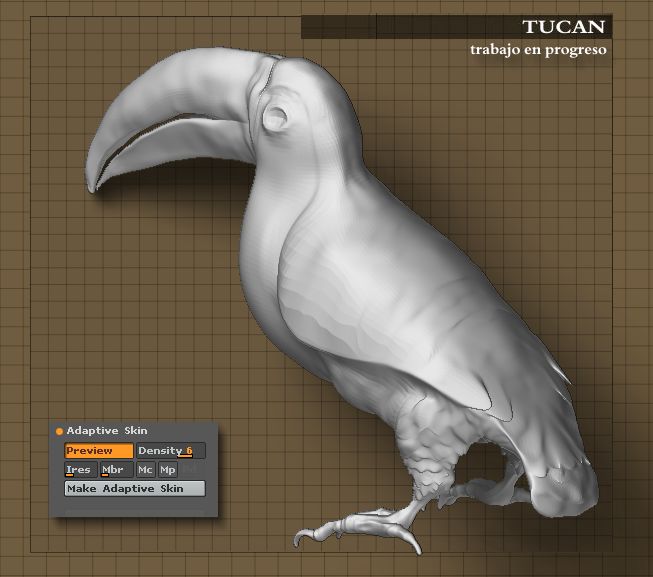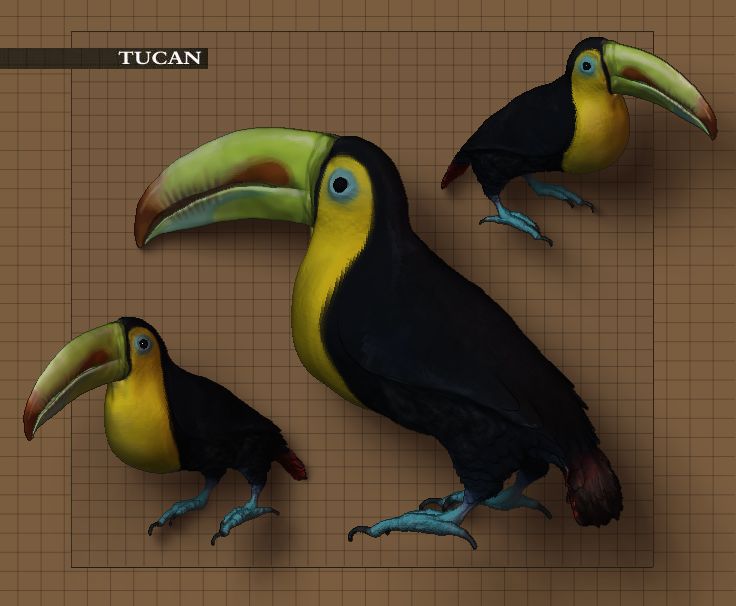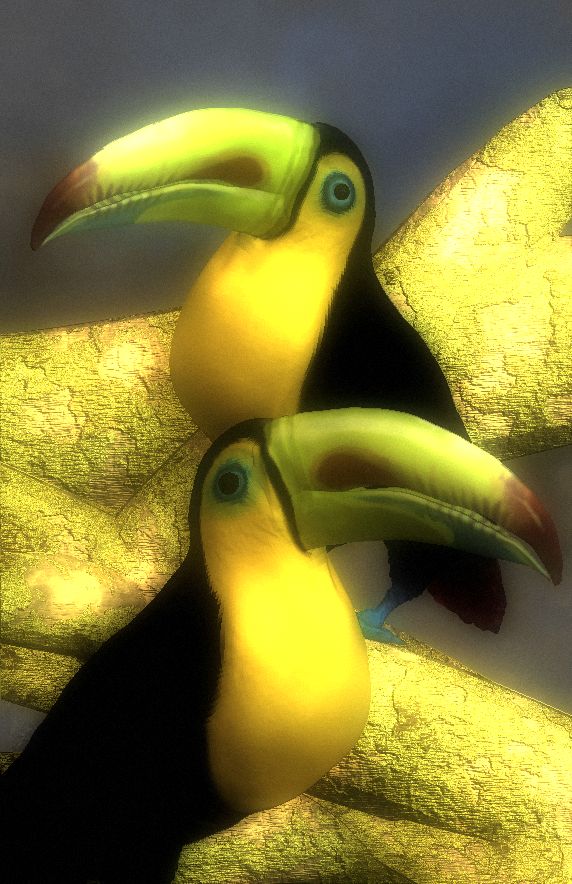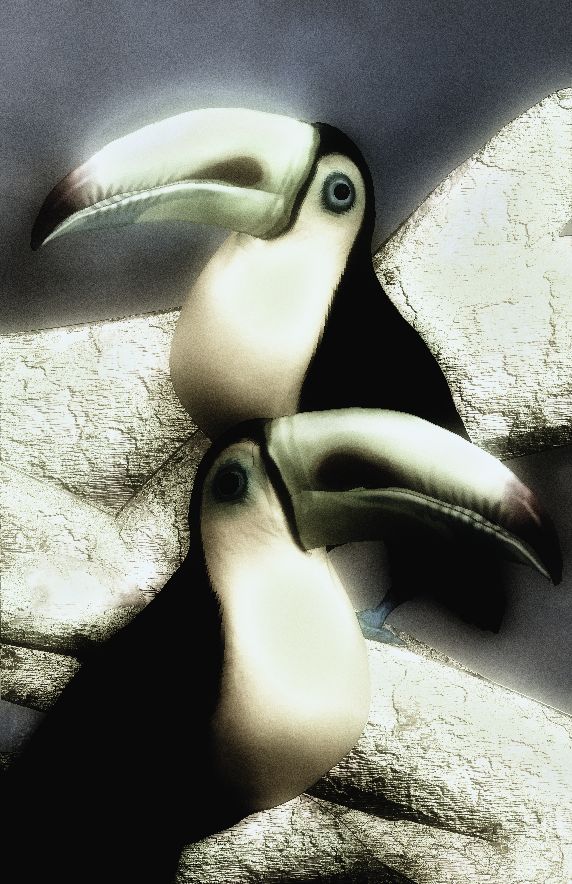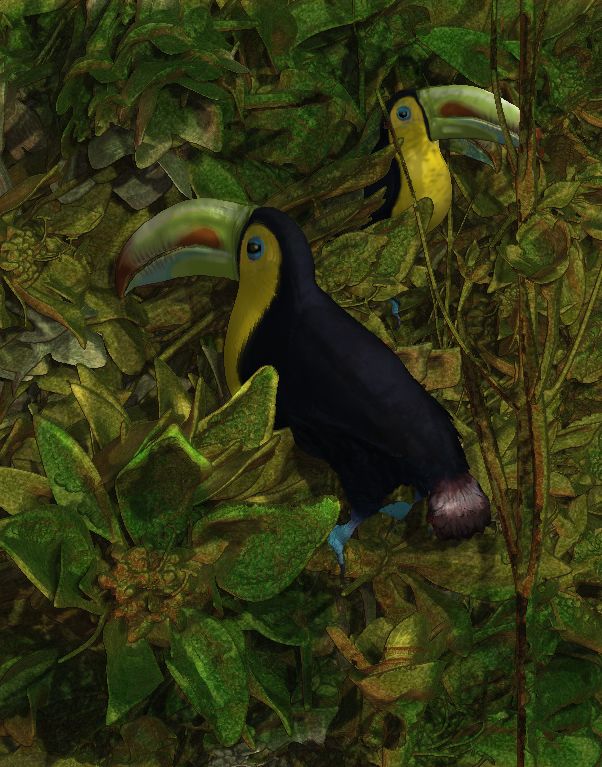 Looking good already.

Looks great so far, jotajota!!!
can't wait to see more.
Hey! I was intended to make this bird also! I will look at your progress carefully.
Masterful control of the spheres! Look at the feet!:eek:
It's a good beginning.


I am in a hurry to see the continuation of the modelling. Good road towards the victory.

beautiful theme.The modeling is superb and i cant wait too see this finished


glad to see u keep a nice reference:)
Bonito pájaro jotajota. Estoy seguro de que vas a mejorar el original.
Suerte, colega.
The texture-maps and model look very good…but the legs seem to be to much to the back of the body, i say "seem " ,i 'm no bird anatomy specialist…but i have a feeling that the bird must fall forwards…but perhaps these birds have another "center of gravity" ?
jantim
…Audubon

Pilou
Wow!! I just wanted to post a bird and I saw yours. Nice work!!

very VERY nice



I love the Tucan! Great work.
Gracias por sus comentarios…
Jantim tiene mucha razon …he estado viendo algunas referencias y algunas especies traen una cola pequeña…lo que pareceria extraño al tener el pico tan largo…sin embargo la posicion de estos animales es mas erguida tal vez exajere algo en la posicion,algunas especies traen la cola mas larga pero no parece ser algo indispensable…

I LIKE IT
OR

Do you sleep?
Oh wait , Columbia = Coffee… Nevermind.
Great as always! Patton
or_wiz…


patton



bas_mazur


frenchy…



jason belec



aminuts



giantsun

krishki




vox



muchy



baryonix

mr micro26



jantim



saltapiedras
hey jotajota,
beautiful and vivid colours just like in the real thing! i would really love to see another level of subdivisions. great work dude!


Love it. All round love it.