Buggers and Chimps
Was having trouble uploading this to my old thread, will see if this works this time.

All of the these images are personal work. The Bugger stuff is just some fun from last weekend after re-reading 'Ender's Game'. The full body bugger sculpt was just a WIP to get an idea for a possible body, i started with a dynamesh sphere for that one. I took an extraction of the head and used that as my base for the more detailed sculpts that lead to the design in the color illo. I composited and painted all the colors/patterns in Photoshop…still not very skilled at using Polypaint, will try to do the coloring on the model next time for some practice. Fun times.
If you would like to see any of these larger, the full resolution images are posted on my blog. http://benmauro.blogspot.com/
Happy Holidays!
-Ben
Edit: oops just realized these havent been showing up! they should be working now.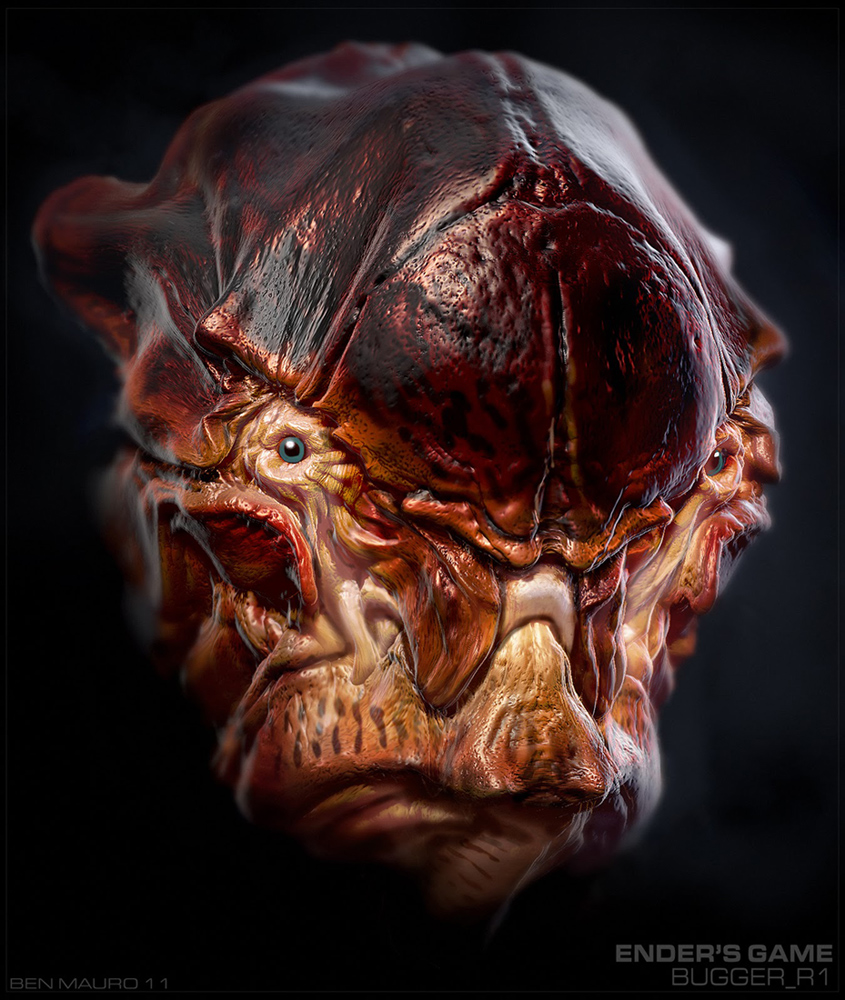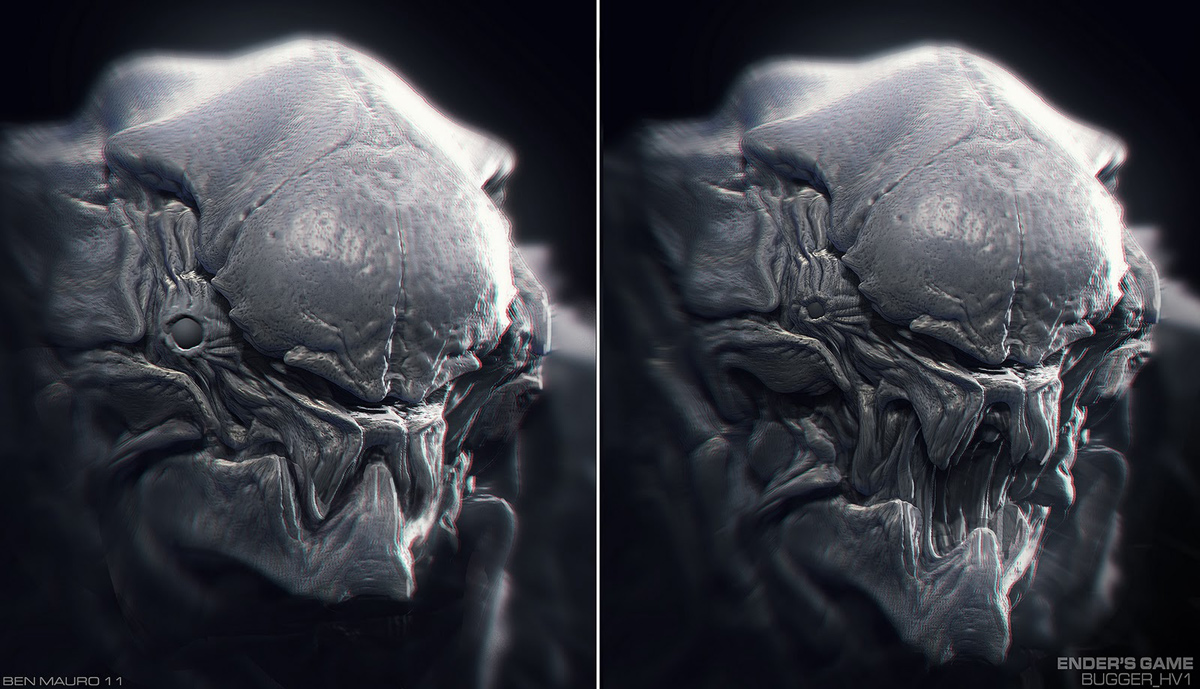 Attachments