Hey everyone!
Thought I would share the final version of my Banjo-Kazooie fan art as well as the final painted 3D Print. Banjo-Kazooie has always been one of my favorite character duos and when I started this project it was to honor their memory. Now however they are back in the spotlight with the announcement that they would be joining Super Smash Brothers so this piece turned into a celebration of their triumphant return
Here is the original sculpt I created in Zbrush and rendered in Keyshot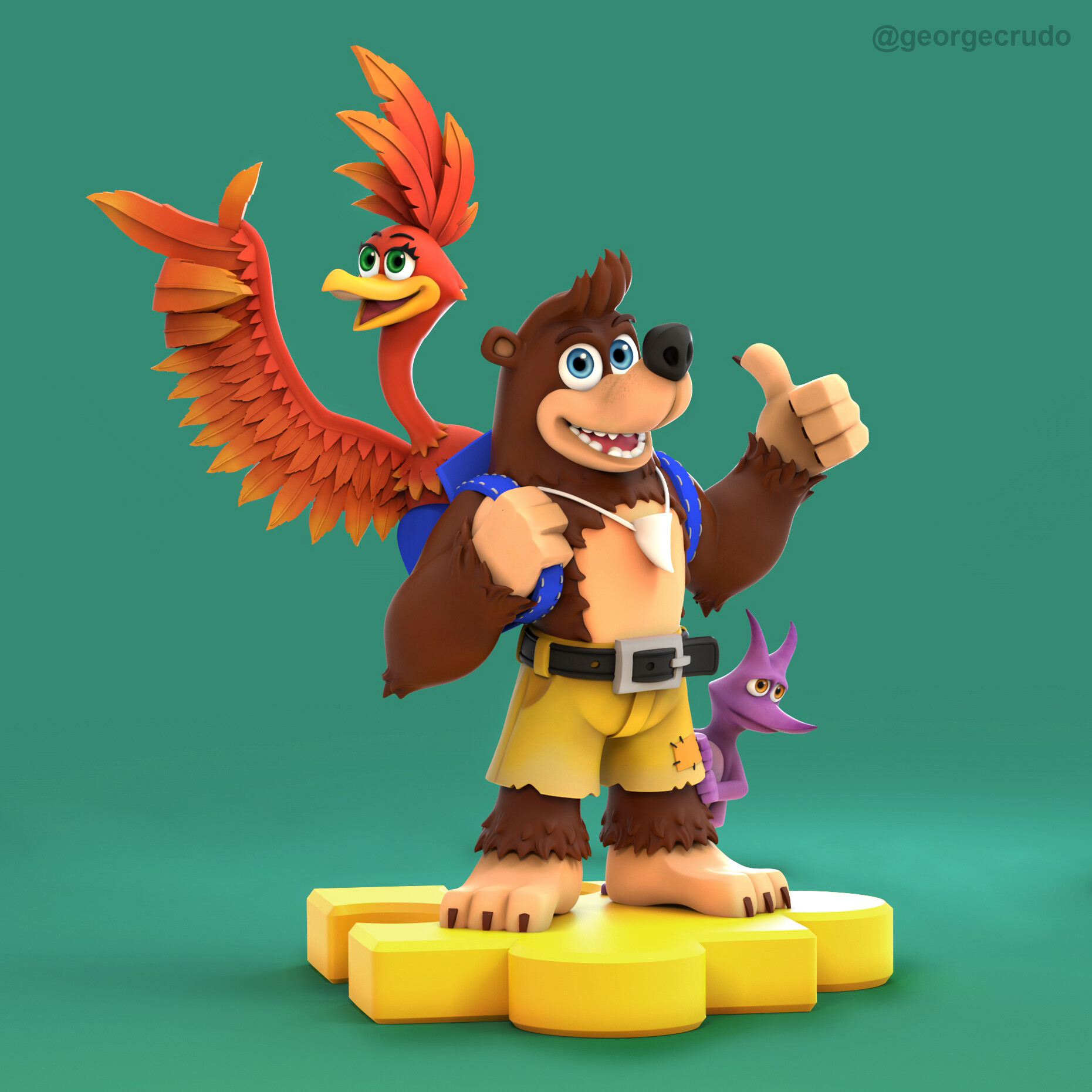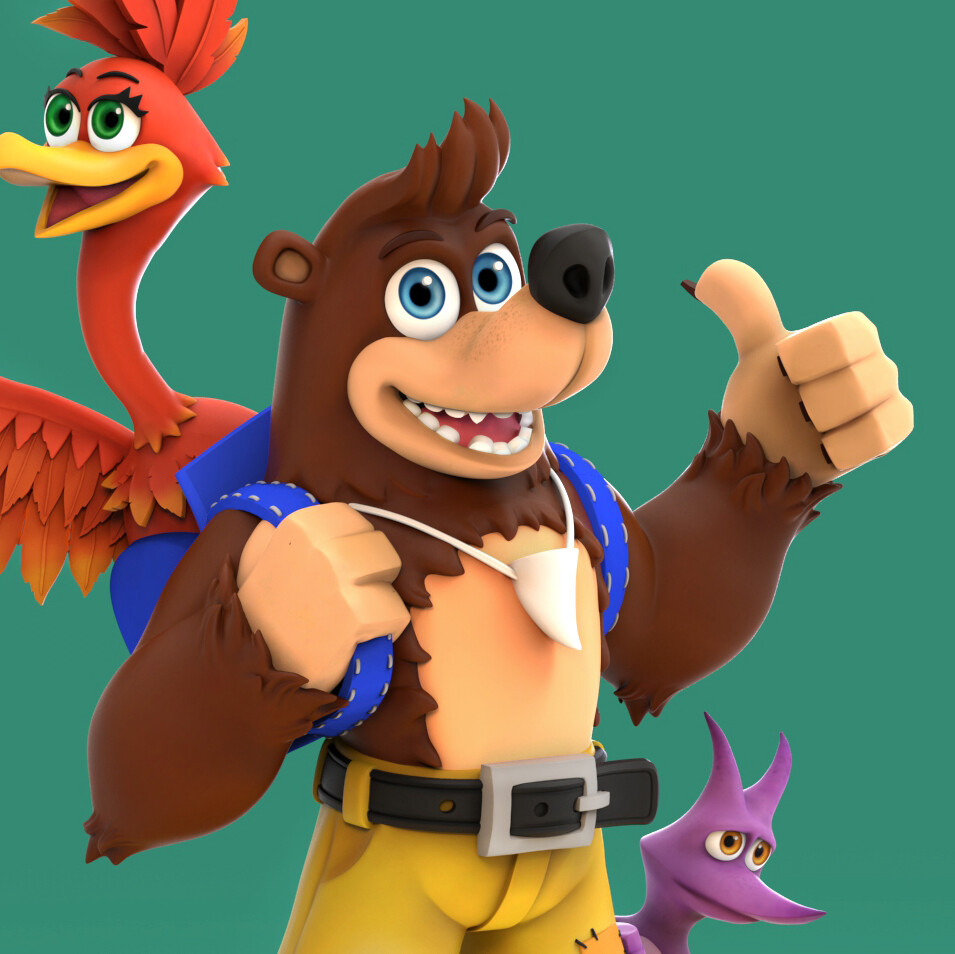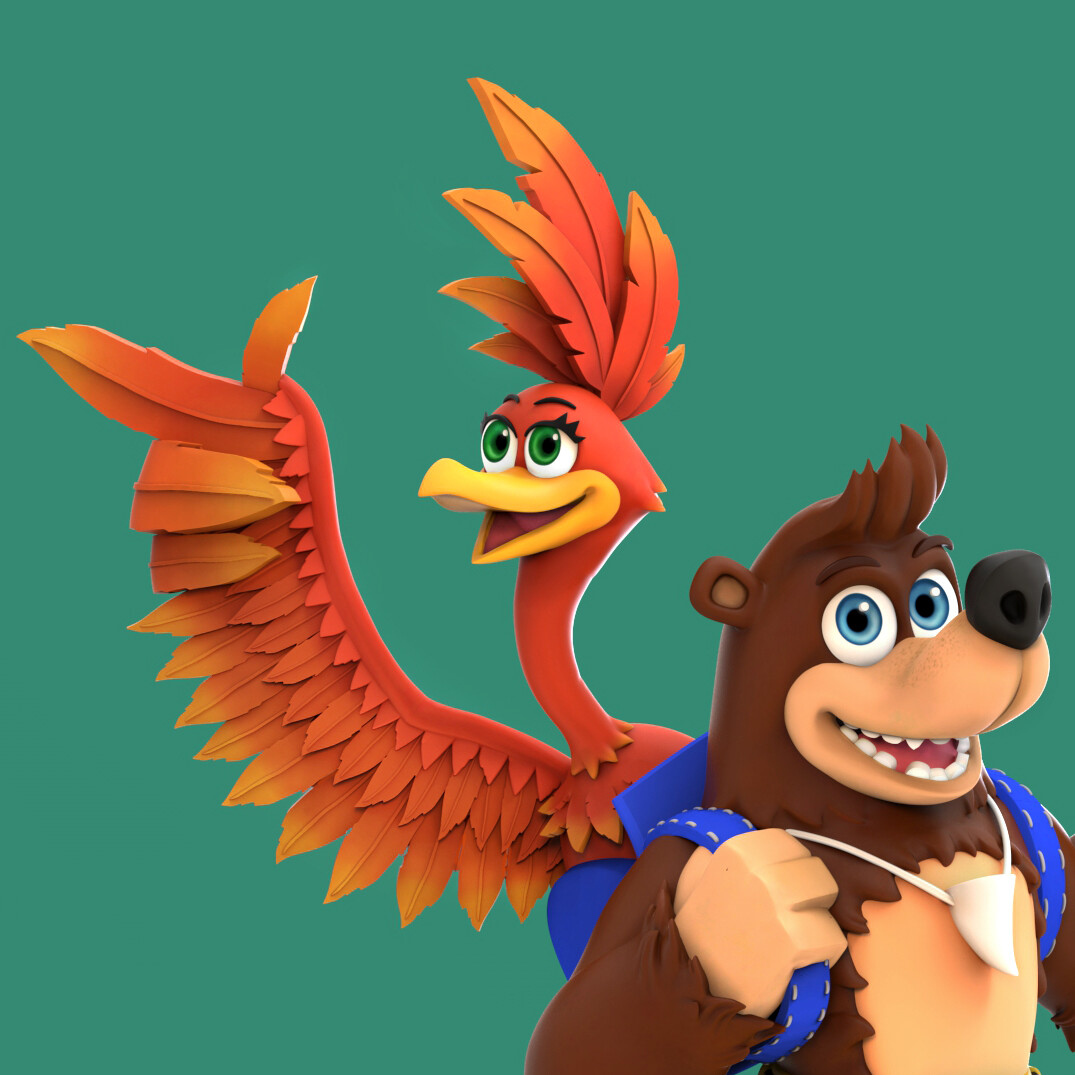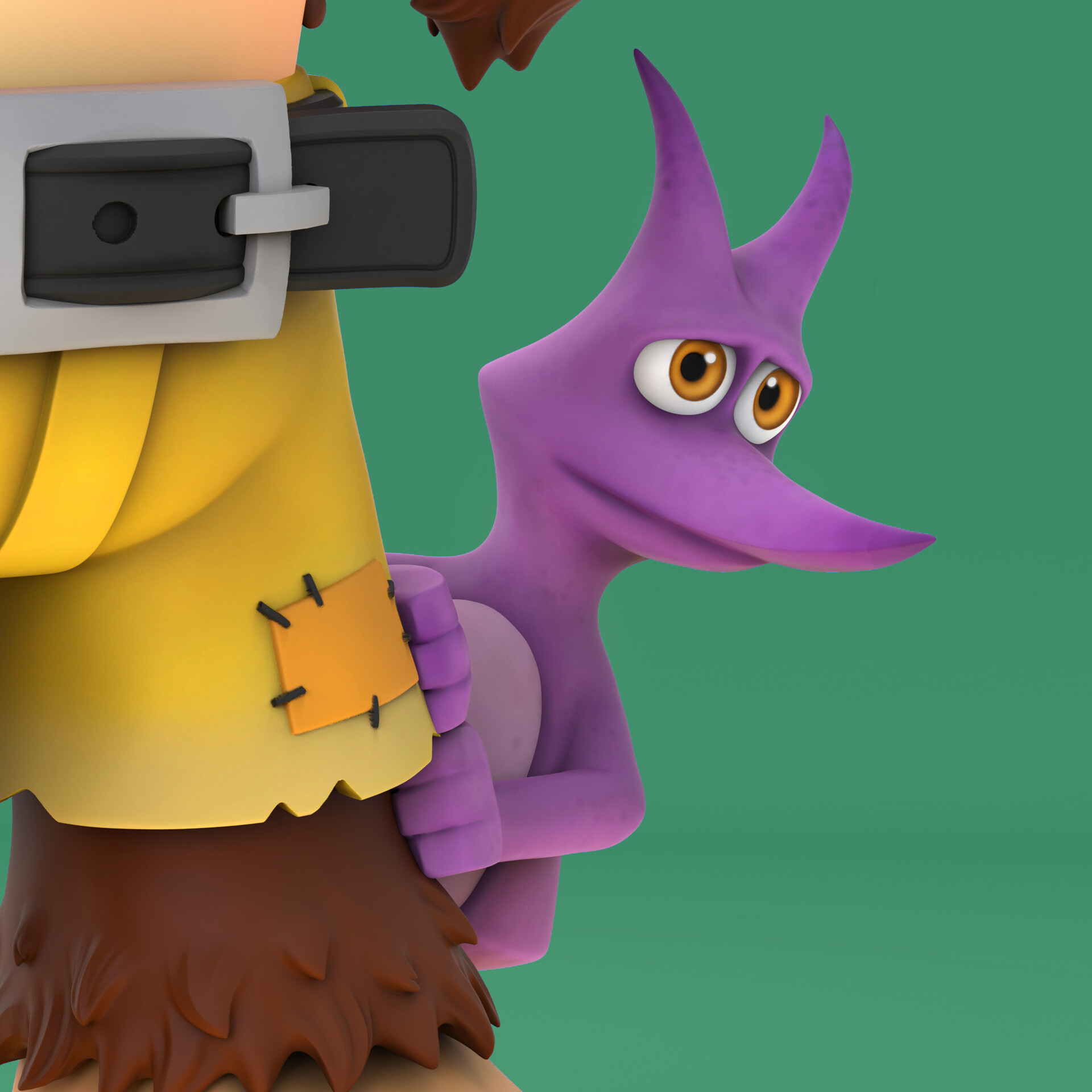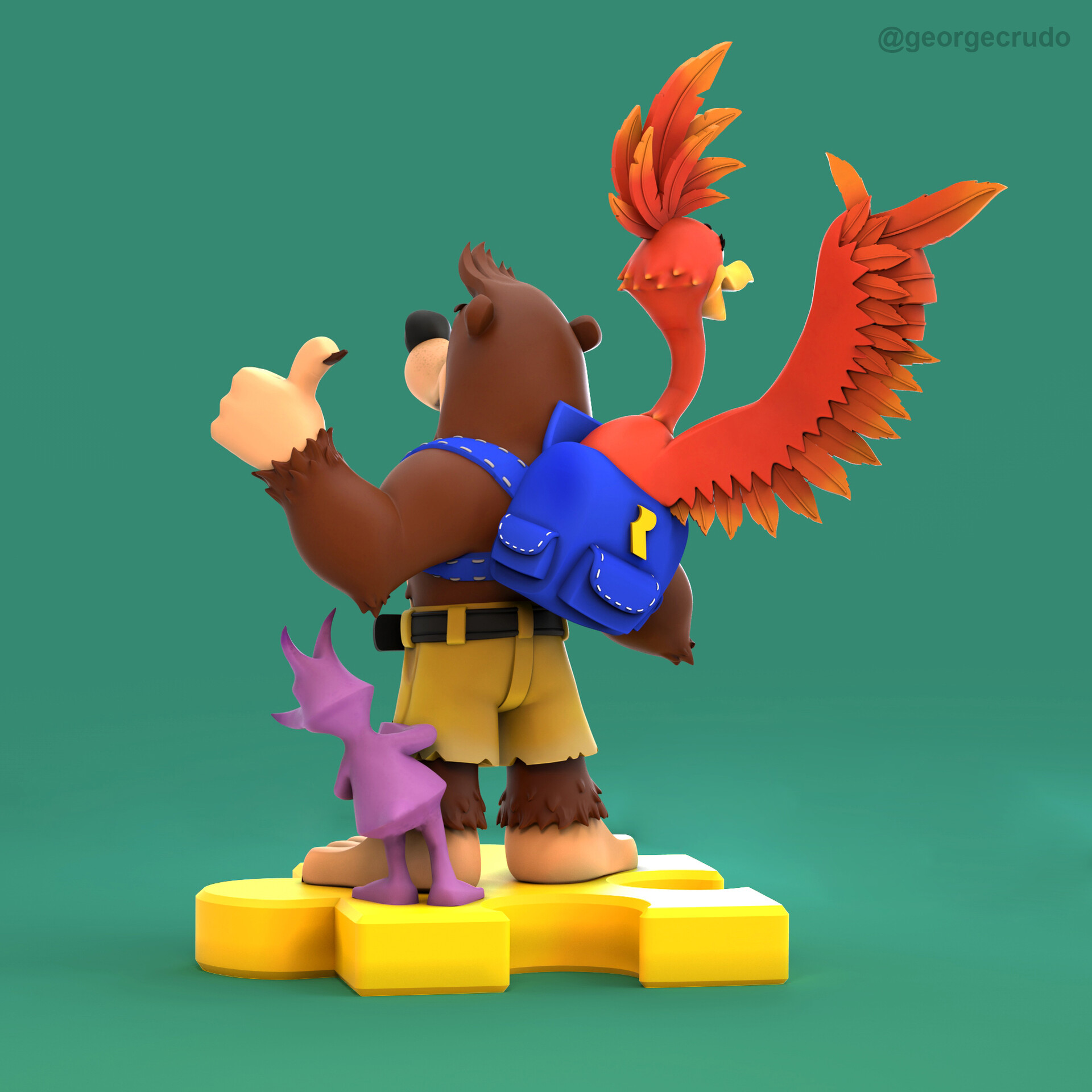 Once I finished this piece I decided to engineer it for printing. Here is how all the parts were split up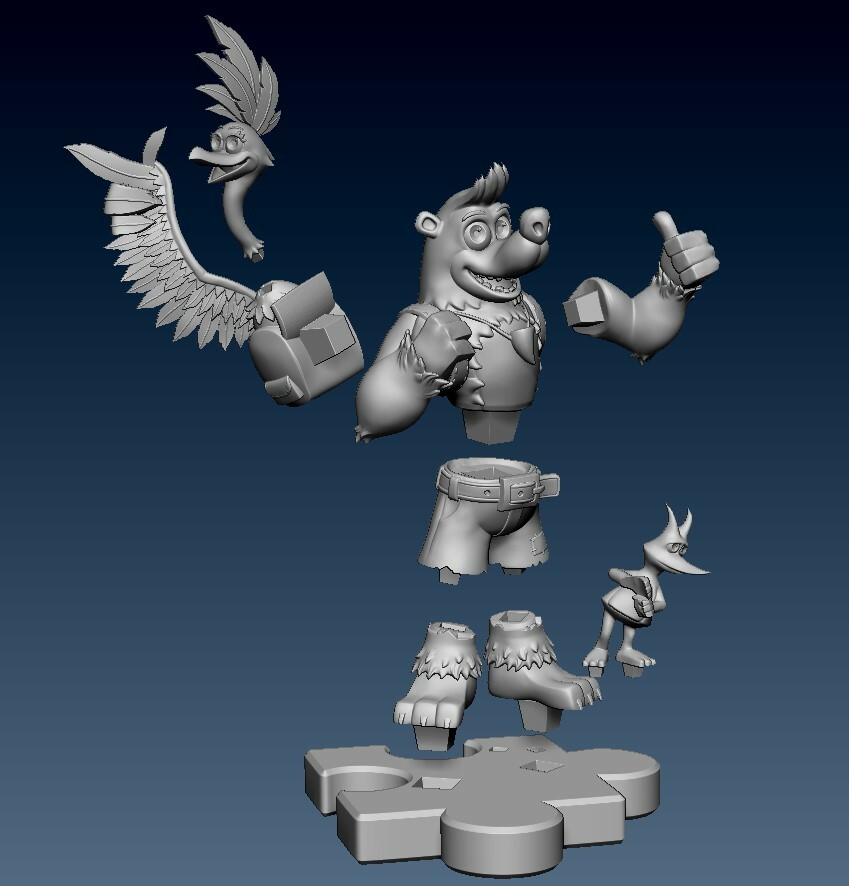 I think the Jiggy base that I used originally ended up being too small and the piece had a little difficulty standing up correctly so I enlarged the jiggy a bit more. Here is the final 3D print after it was cleaned up a bit and assembled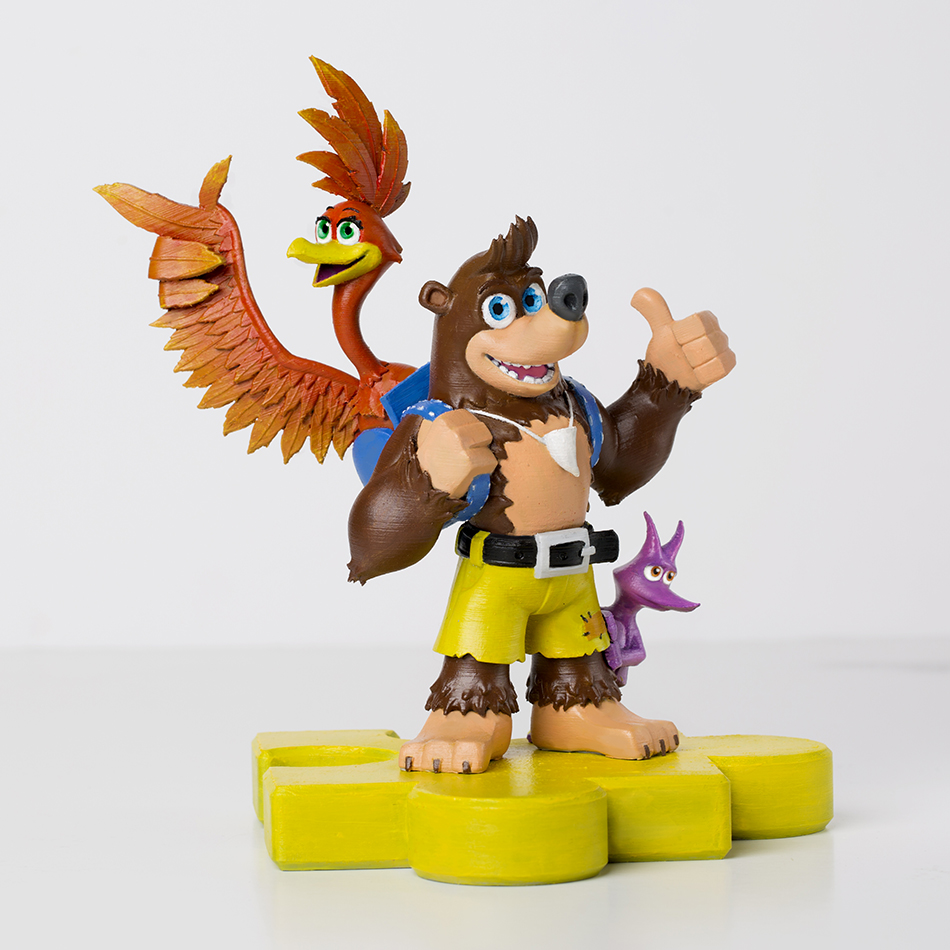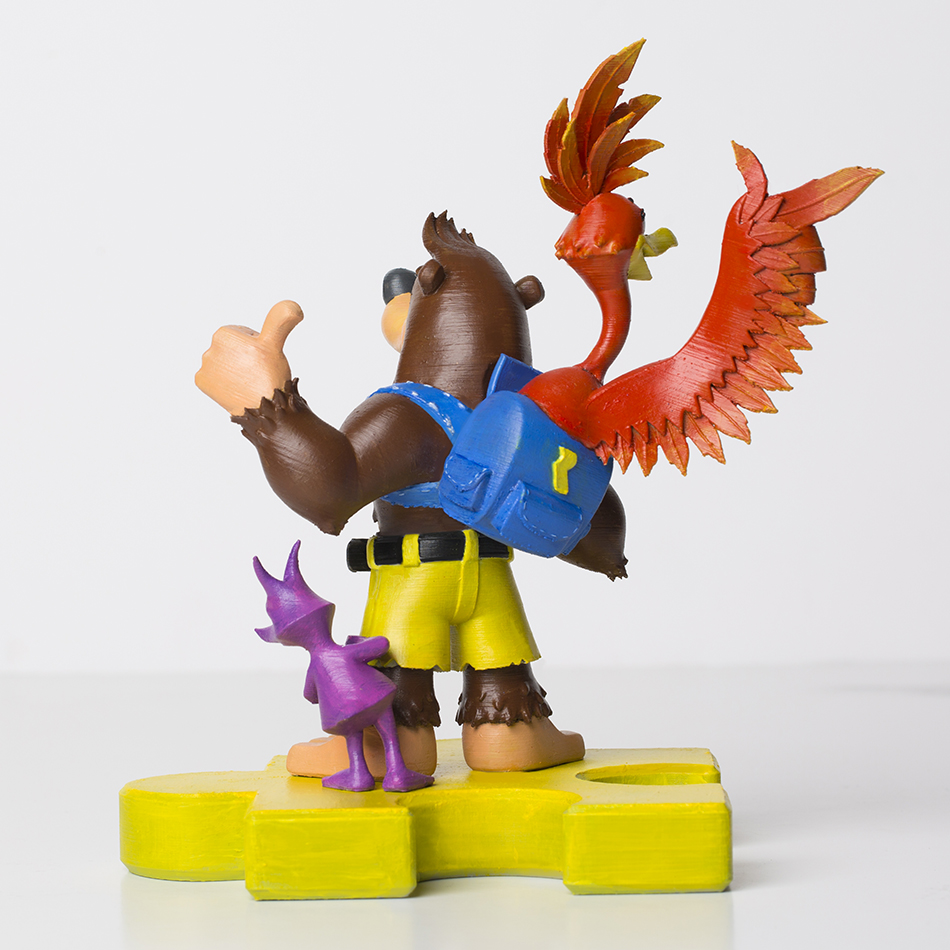 If you'd like to see more images my Artstation link is:
https://www.artstation.com/artwork/YaRKY3
Thanks!!