Hi folks, here's my WIP for the exotique call for character pieces.
This piece is based on a character painting I did based on the 'Mamoulean' character from Clive Barkers 'The Damnation Game' he's a kinda mean calous chap.
[attach=59666]mamsculpt1.jpg[/attach]
here was a quick design sculpt, using just a poly sphere.
[attach=59667]mamsculpt3.jpg[/attach]
the model after re topologising and a bit more detailing but symetry still on.
[attach=59668]mamsculpt5.jpg[/attach]
quick texture applied.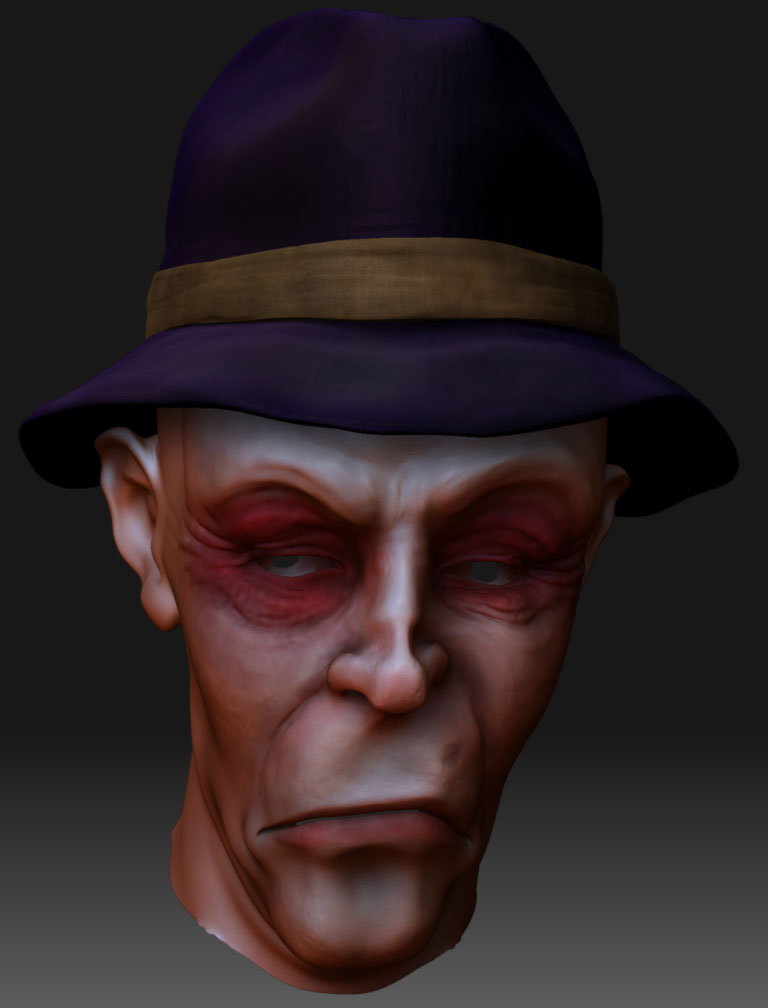 given a hat.
[attach=59669]mamsculpt9.jpg[/attach]
Here's where I'm at with him currently need to work on eyes but need info on how to get transparency to work with the renderer (I just can't quite remeber the settings) so any help will be greatly appreciated. Also the lighting seems buggy on my system as soon as i apply a second light the model becomes rediculously overbright? any ideas?

Cheers.
Attachments