Hello,
2014 - I think was my last post.
This is my latest 100% Zbrush creation and I thought I should finally update my gallery here.
I first sculpted out the head forms and then flesh mainly using the clay build up & smooth brushes.
I used the Zbrush default alpha's and strokes to create most of the skin detail. The masking with noise
was also used to create more skin details. The eye brows, lashes and face hair are all fibre meshes adjusted.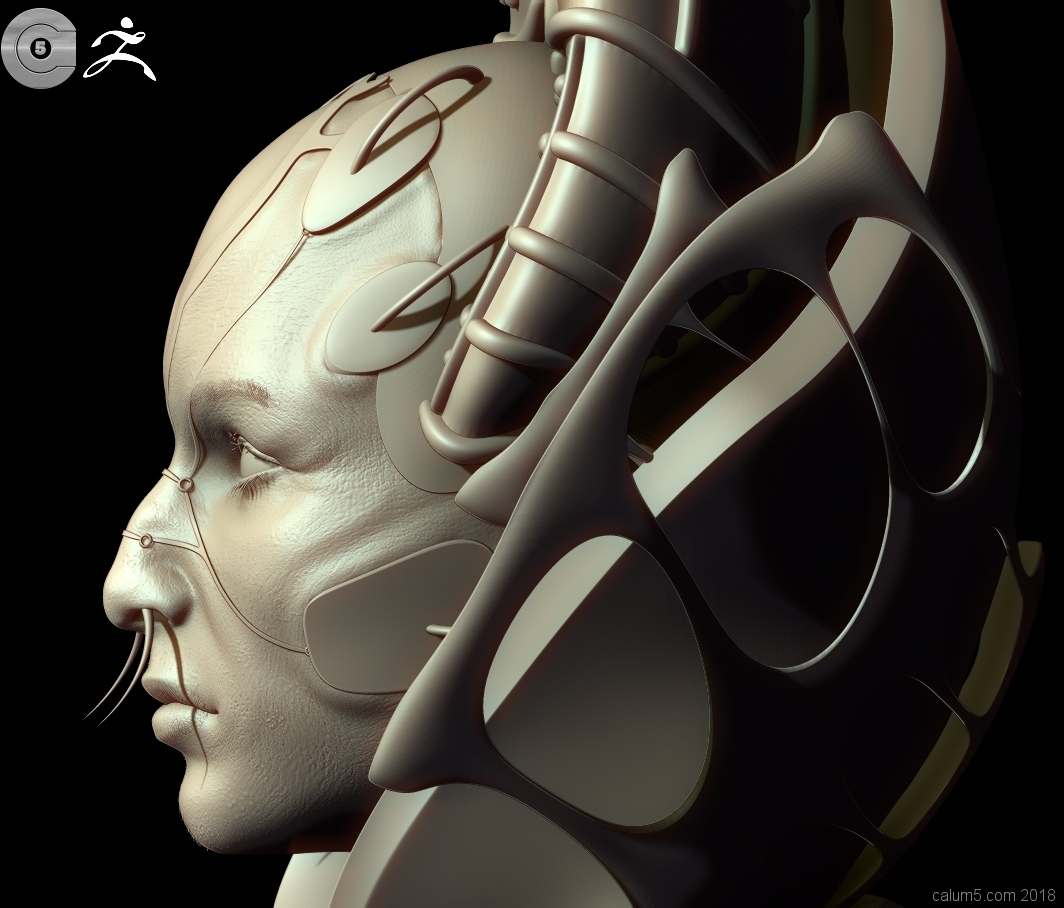 I painted her skin by using alphas with low rob values whilst shifting through relevant colour palettes.
The material was a basic material base which I adjusted to make more skin like.
Her eyes I used spotlight to transfer the texture with a basic eye material.
The decorative parts of her outfit are just primitives deformed after using zmoddler.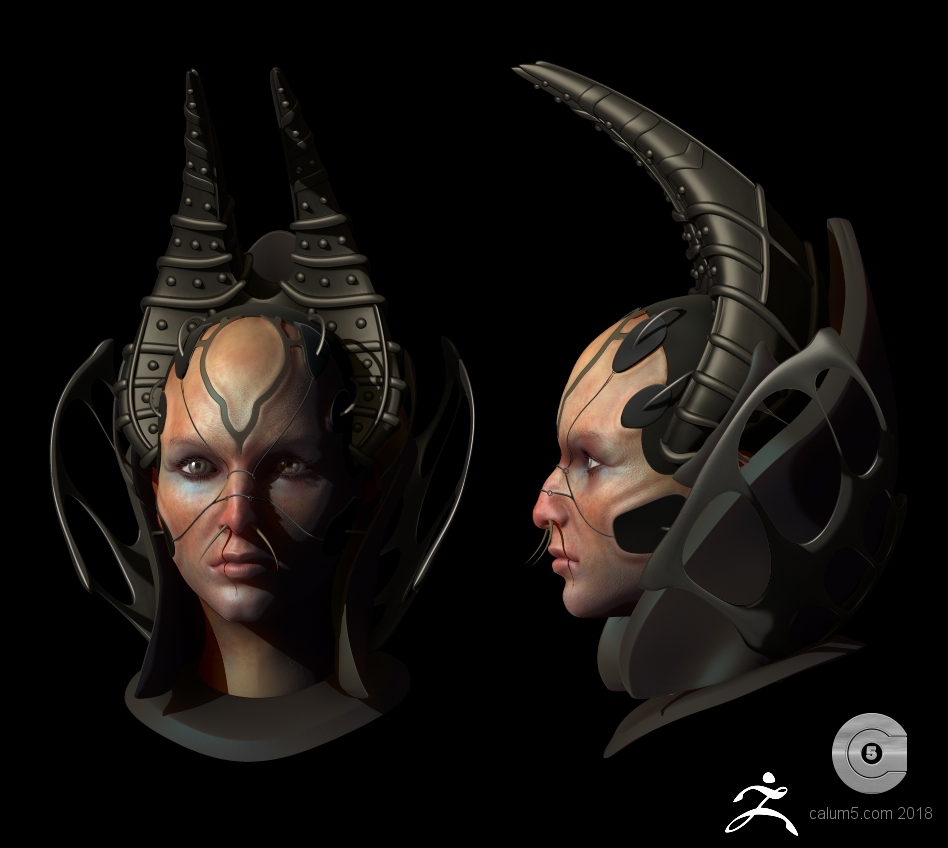 Finally the render is a simple BPR with default single light and some shadow adjustment.
Cheers,
Calum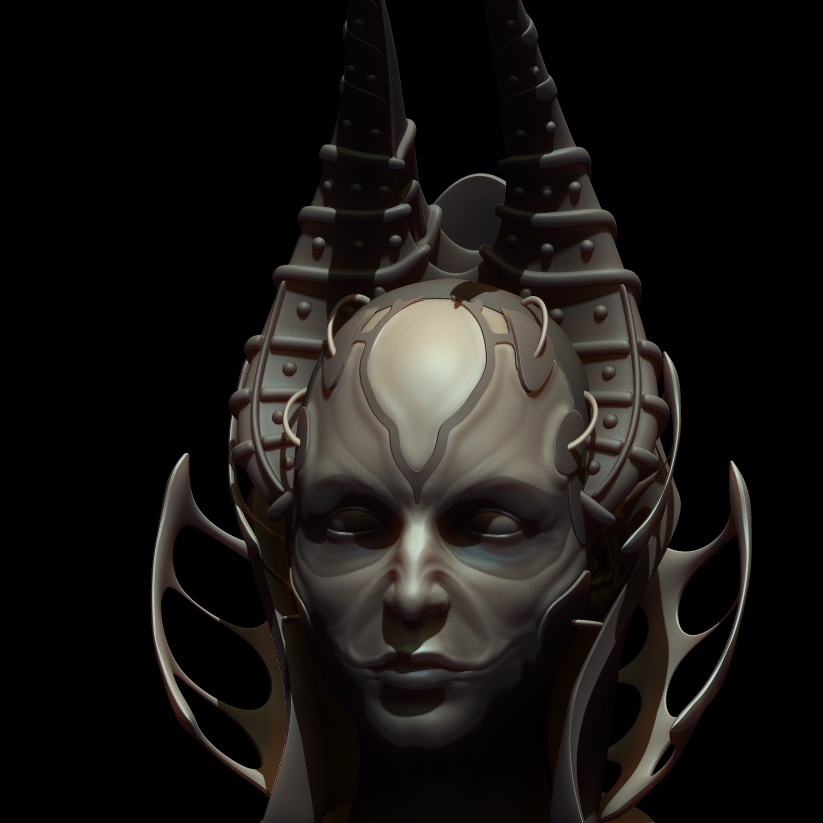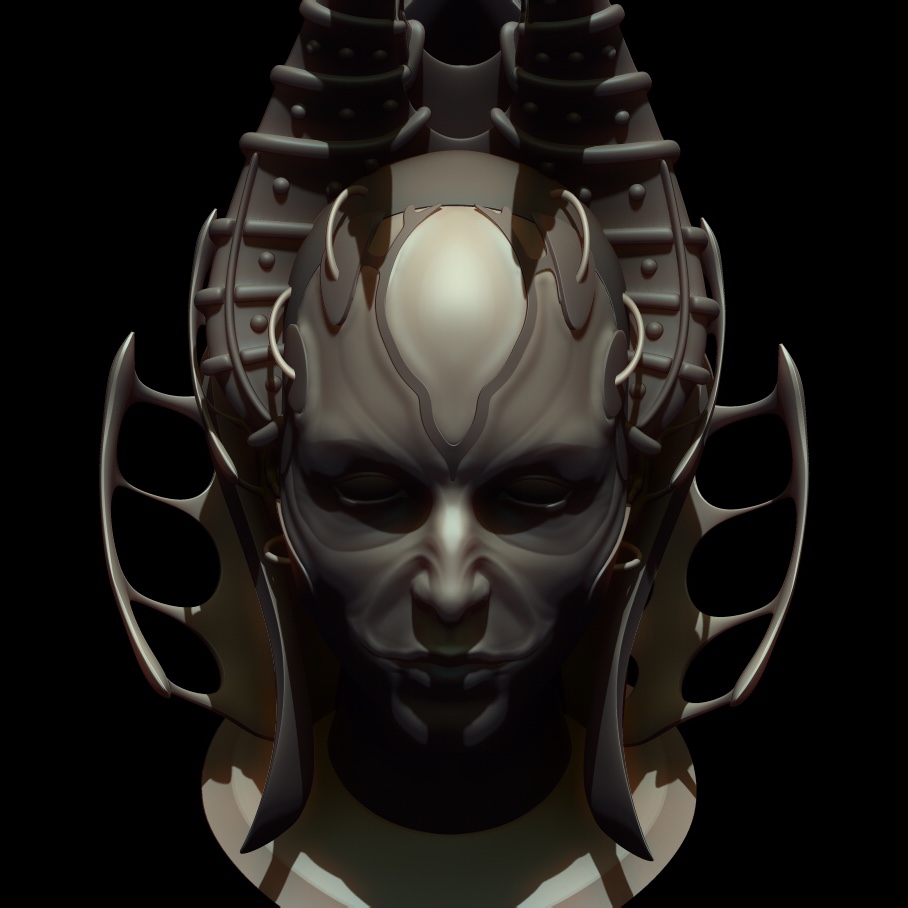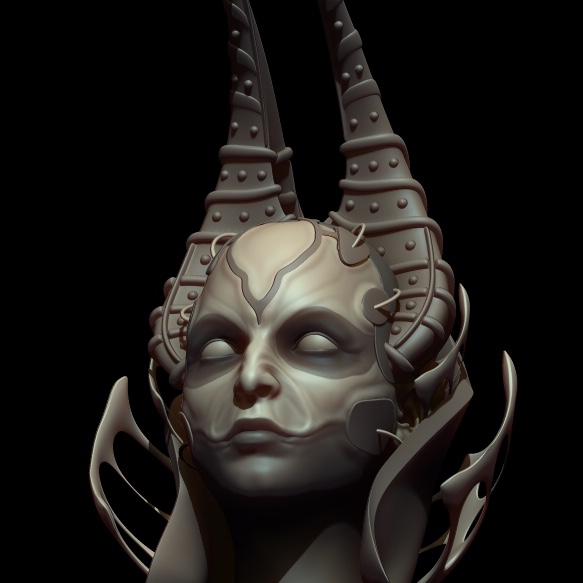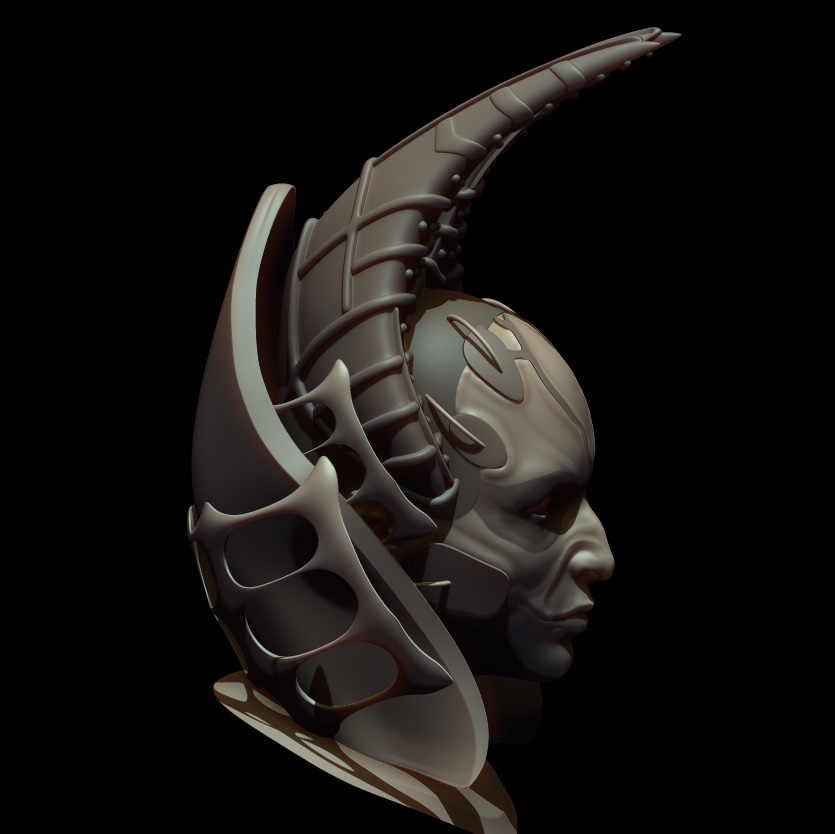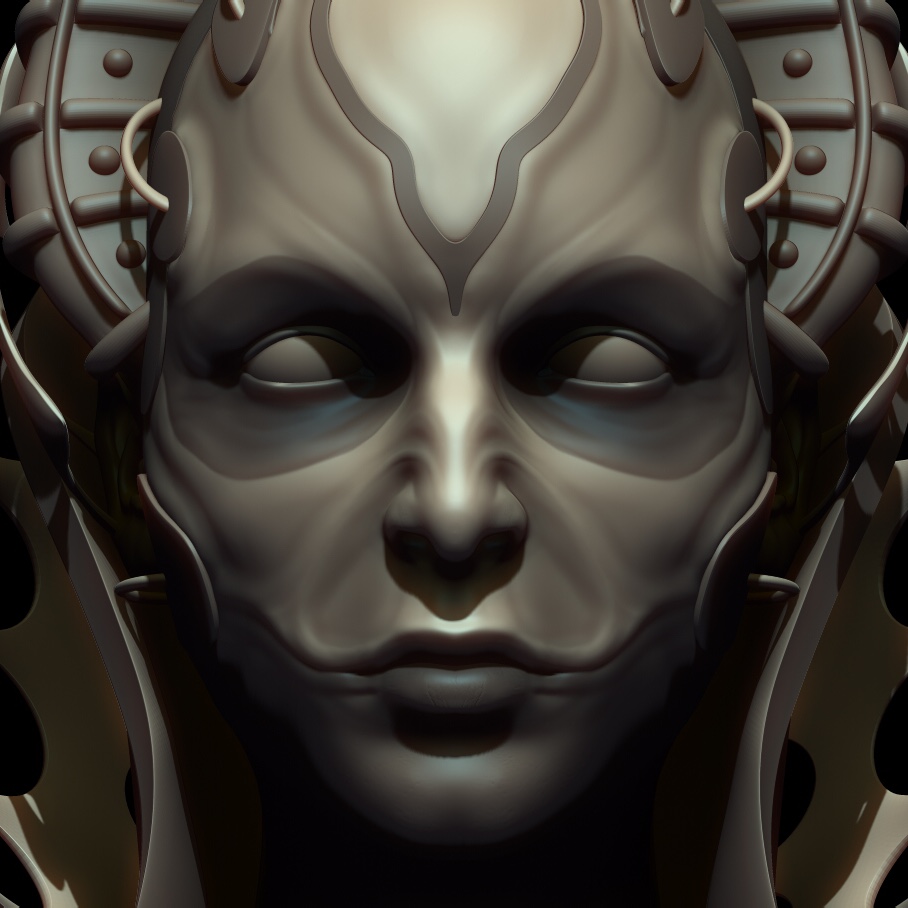 Attachments