ATOMEYES Zmaker V1.0 FREE
Hello everyone,
I am happy to share my Ztool with you.
This package is free for use in commercial and personal projects.
You are free to make any modifications necessary for integration into your project.
This Ztool is based on the application of layers that will allow you to set your eyes as you wish.
One Ztool composed of two spheres with Uv's.
Set your layers, bake and extract your maps.
I created this ztool during my free time for all people who want to create realistic or cartoon eyes quickly.
You cannot license, sell or resell, create or uploading this Ztool or new packs from this Ztool to another cloud computing, marketplace etc…
If I wanted to make money with this Ztool. I would have already done.
I'm not asking for anything.
See my Ztool in a bigger project will be enough to make me happy. So be creative…

What you got.
Sphere1 = internal sphere = 152 layers
Sphere2 = external sphere = 27 layers
Veins alpha pack = 12 veins alpha

Texture mask chameleon and octopus ( set chameleon or octopus eyes, create new layer, apply texture mask, mask by intensity, now you can modify those eyes as you want…)
If you need help, ask me

IMPORTANT :
ONLY WORKS WITH ZBRUSH 2018.1
And future version I hope…
Have fun.
Google drive Downloadlink 1 :
https://drive.google.com/file/d/1j0ixvMLX0zT4FjJ_8qSDqvKDgjOsGndh/view?usp=sharing
Alternative download 2 :
https://we.tl/t-ogEBwWgpAW
Alternative download 3 :
https://mega.nz/#!3Xp1nKwI!zYnGBw0amPXET1d8hjYfU2SMnycTs28Q9m2gYwS4LVE
Alternative download 4 :
https://we.tl/t-z9tDKYRPov
Alternative download 5 :
https://mega.nz/…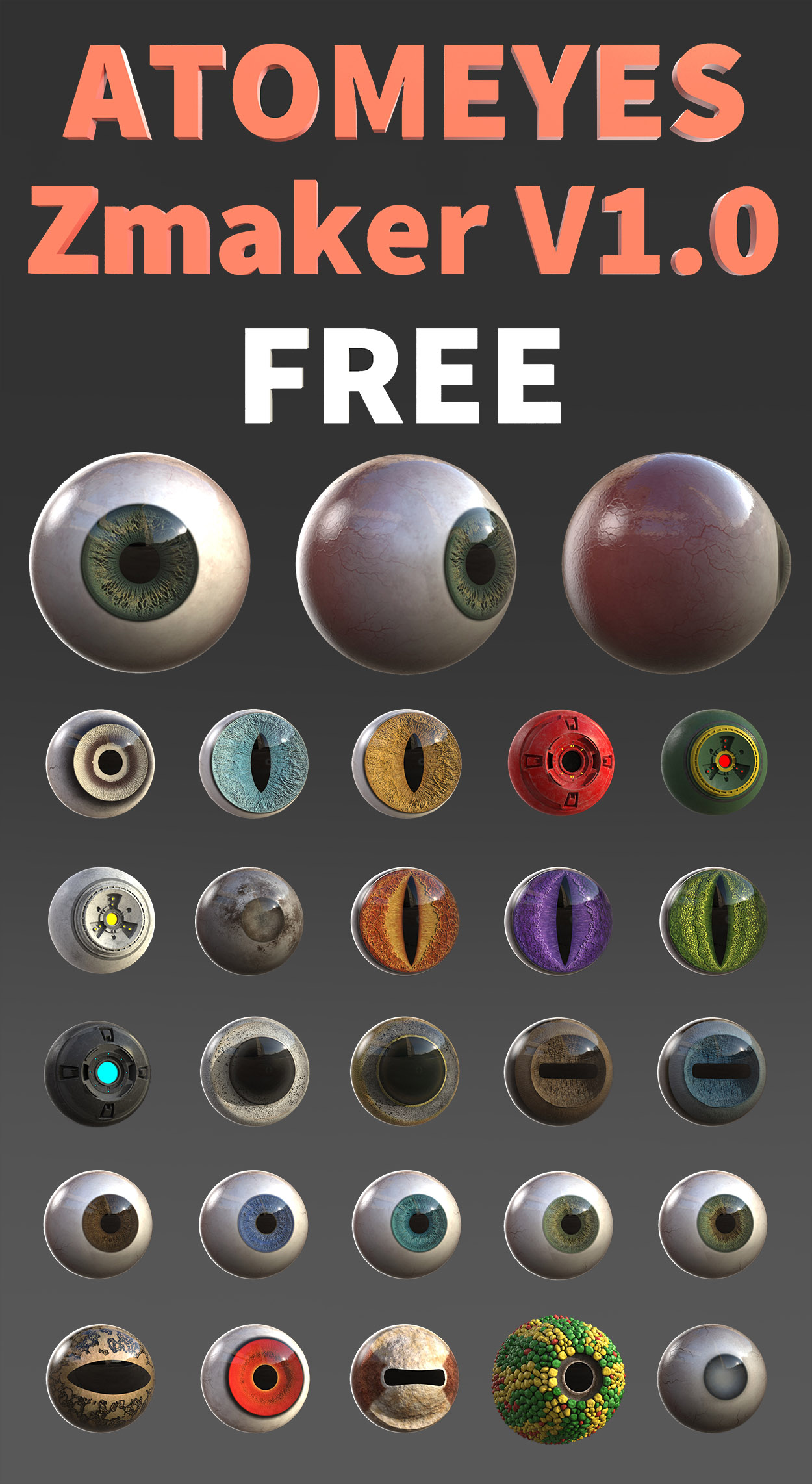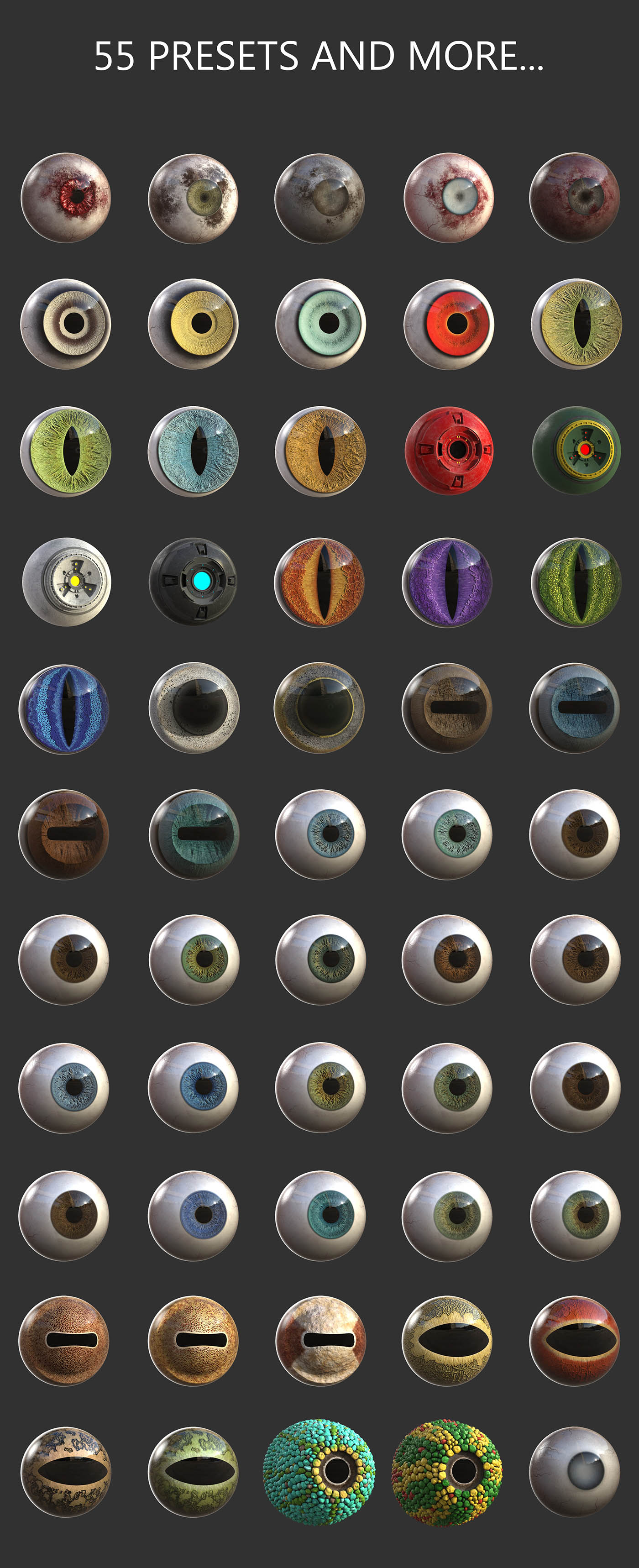 Attachments