Hey ZBrushers!

I've been around here for some time now, however never published any of my work. You guys have been a source of my inspiration, the engine that moved me lately, for which I'm entirely grateful
This forum is a fountain of creative, really inspiring work and I guess the time has finally come to start sharing my own stuff.
Here's my most recent work, I've just finished a week ago for the cgsociety's THU Tribe contest. As always on the time limit, there are many things I'd like to polish and all, but nevertheless here's a result of the last two months of my work, I hope you guys like it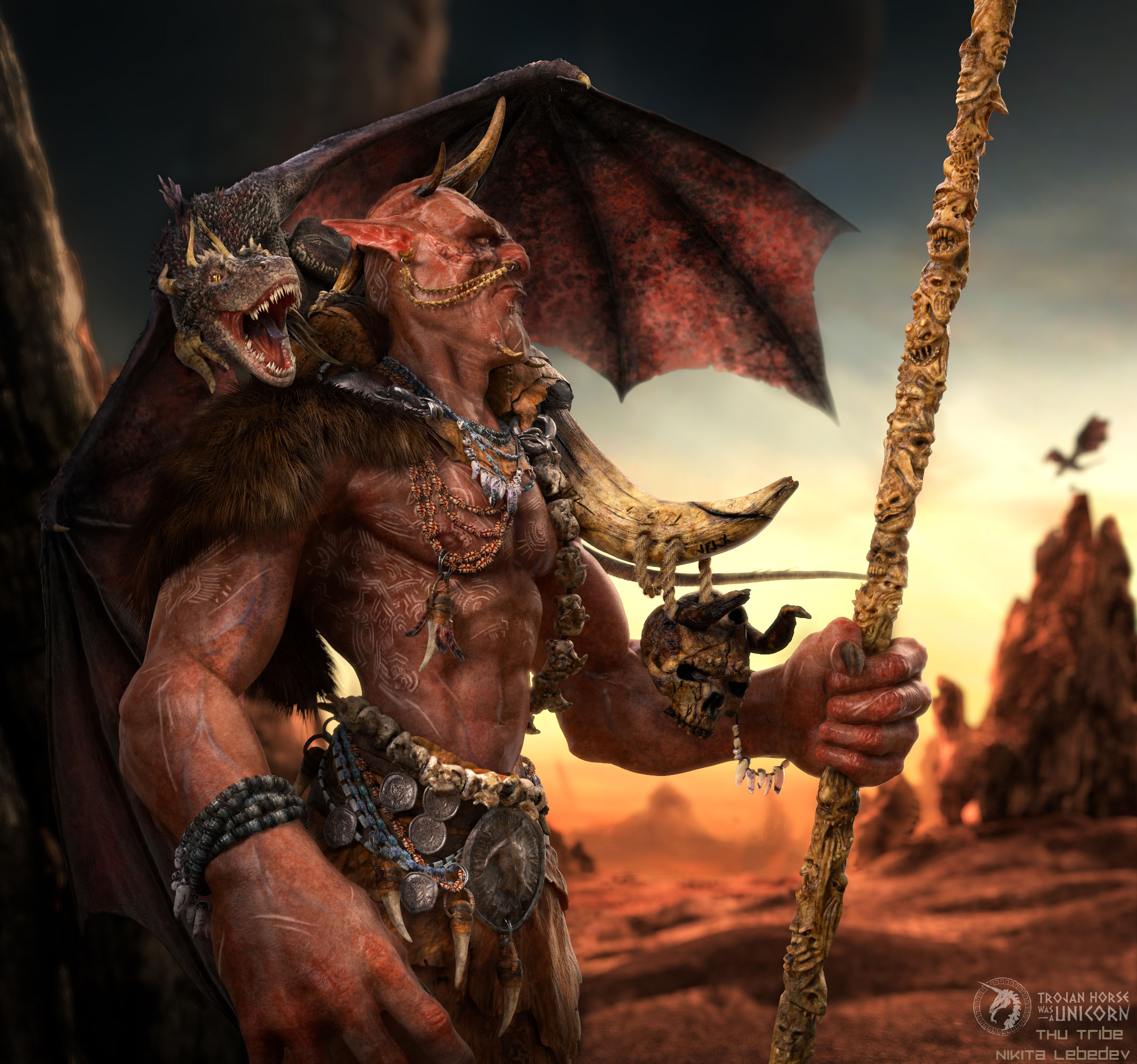 ZBrush was used for modeling, Mari for texture painting and Maya and V-Ray for rendering.
Screenshots below are made with Keyshot for Zbrush.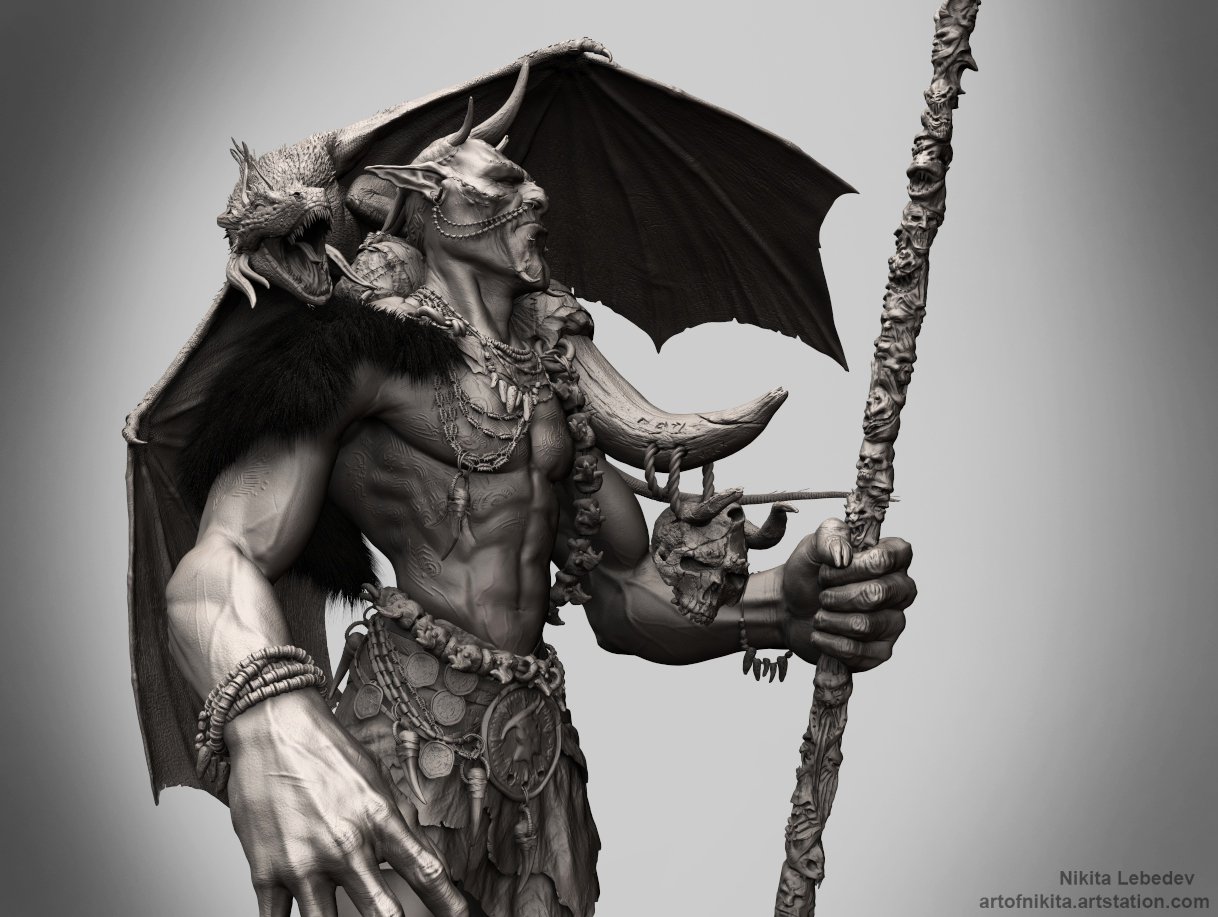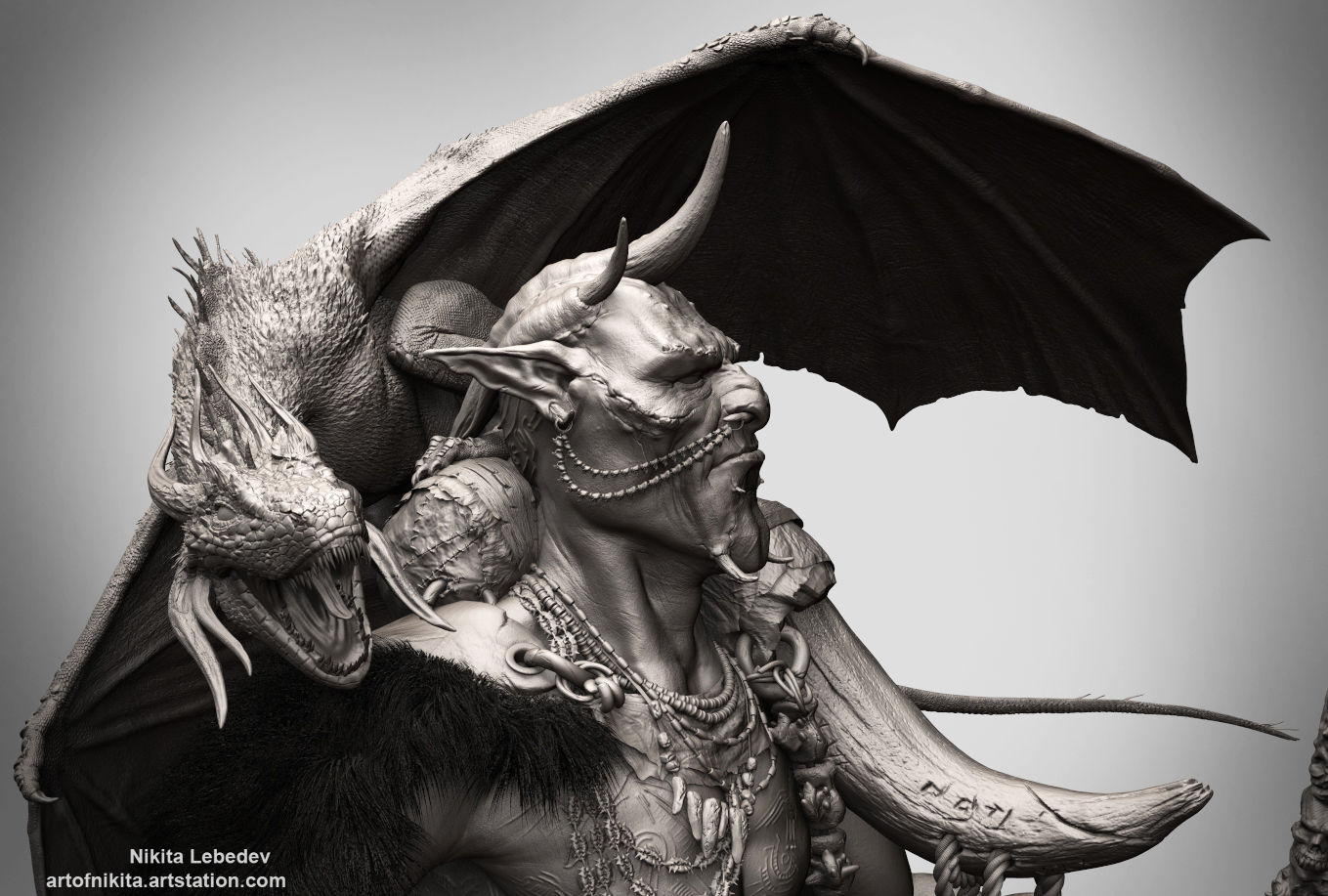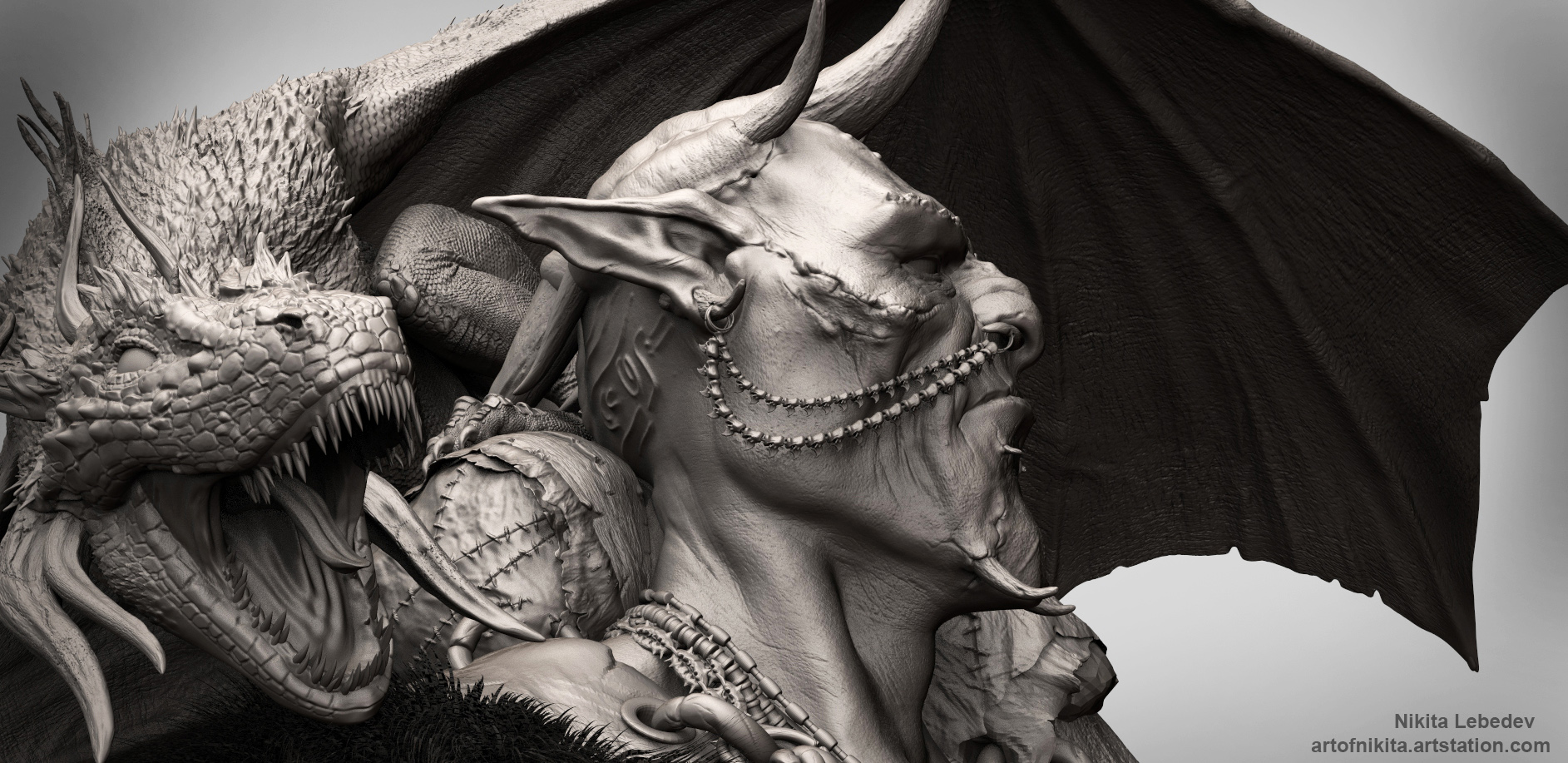 Overall it was a challenging project for me and I learned a lot from it. Polycount reached 57 million polygons… Thanks everybody for taking your time to check out my work
Cheers,
Nikita
Attachments