This my HD Arnold portrait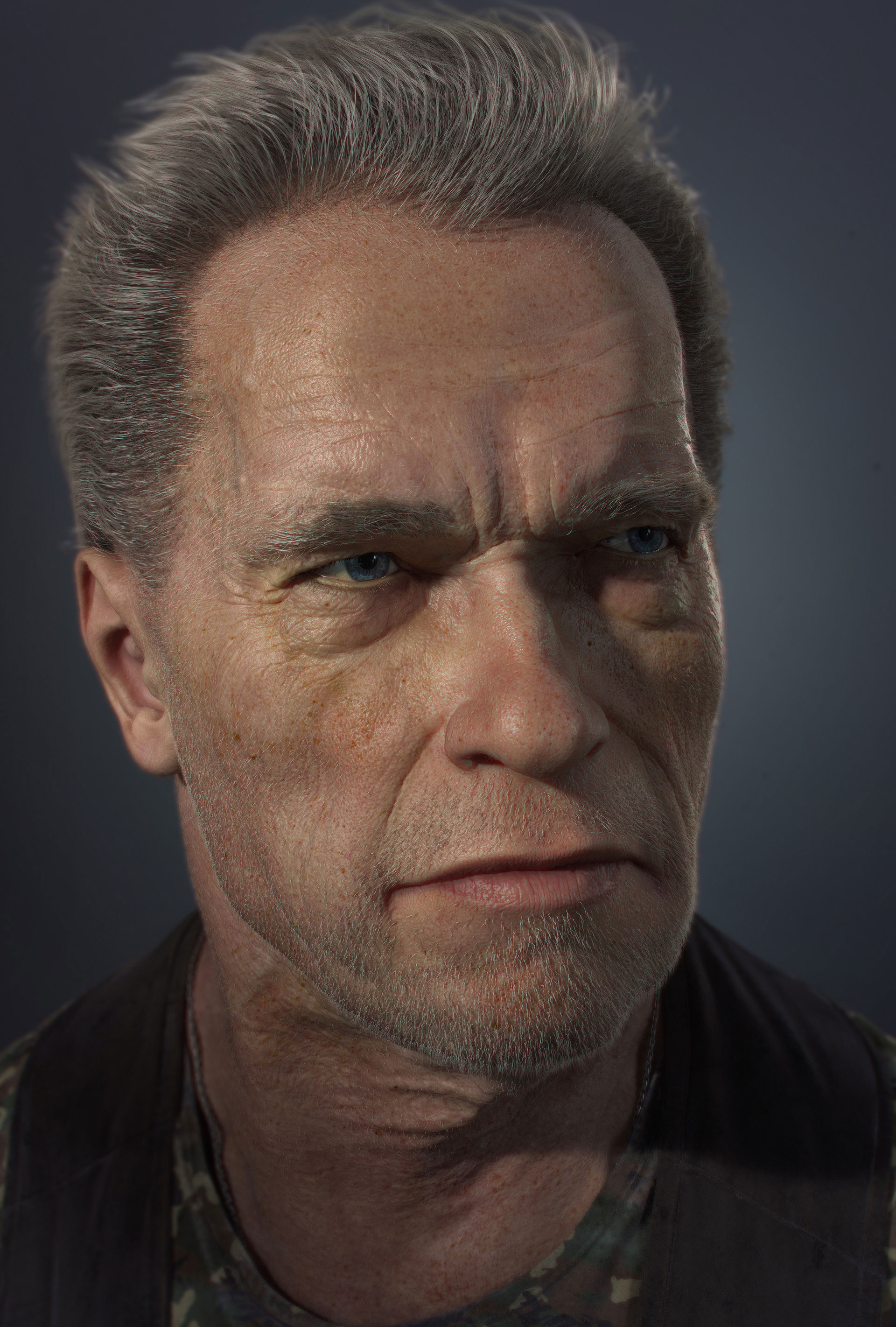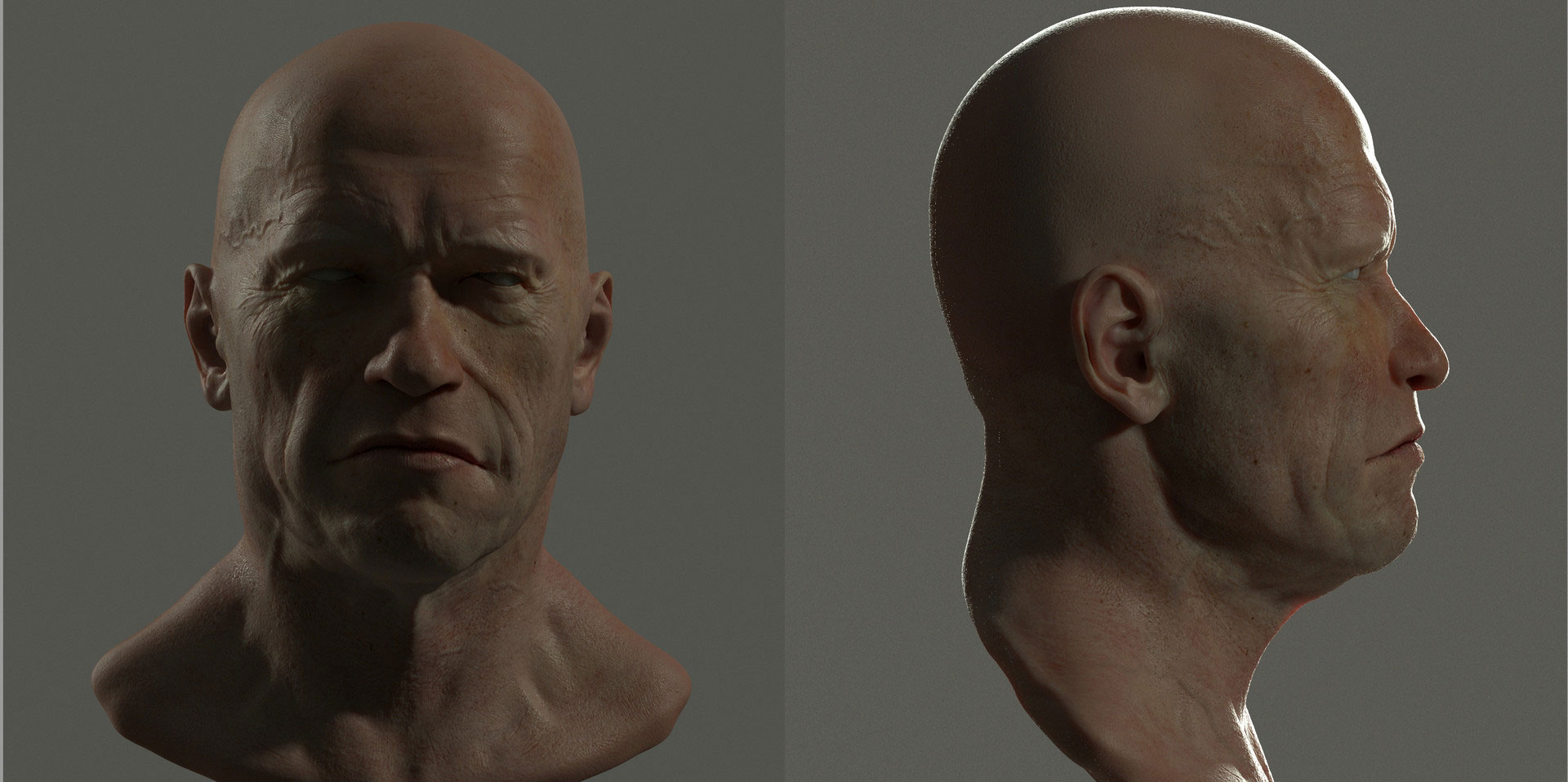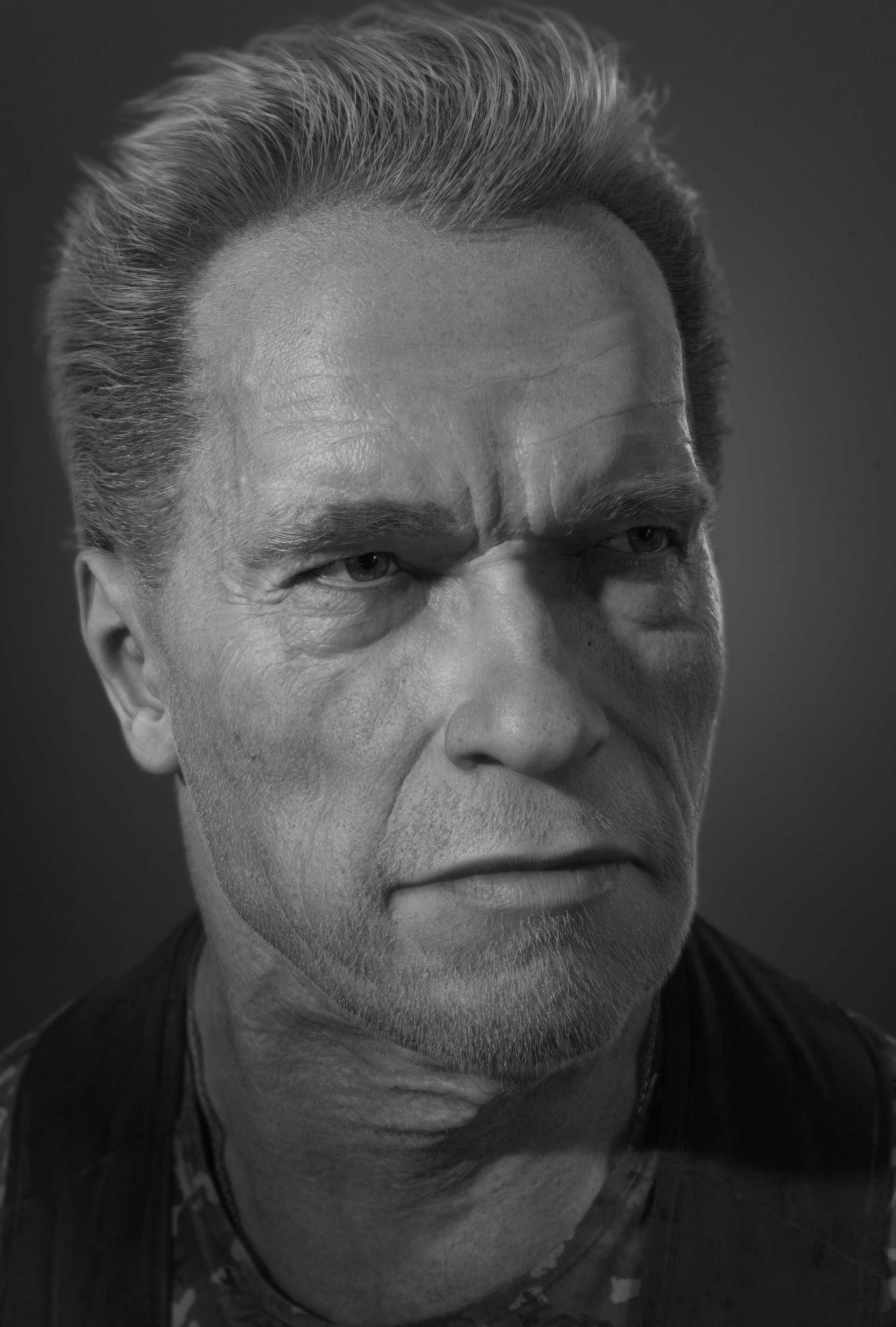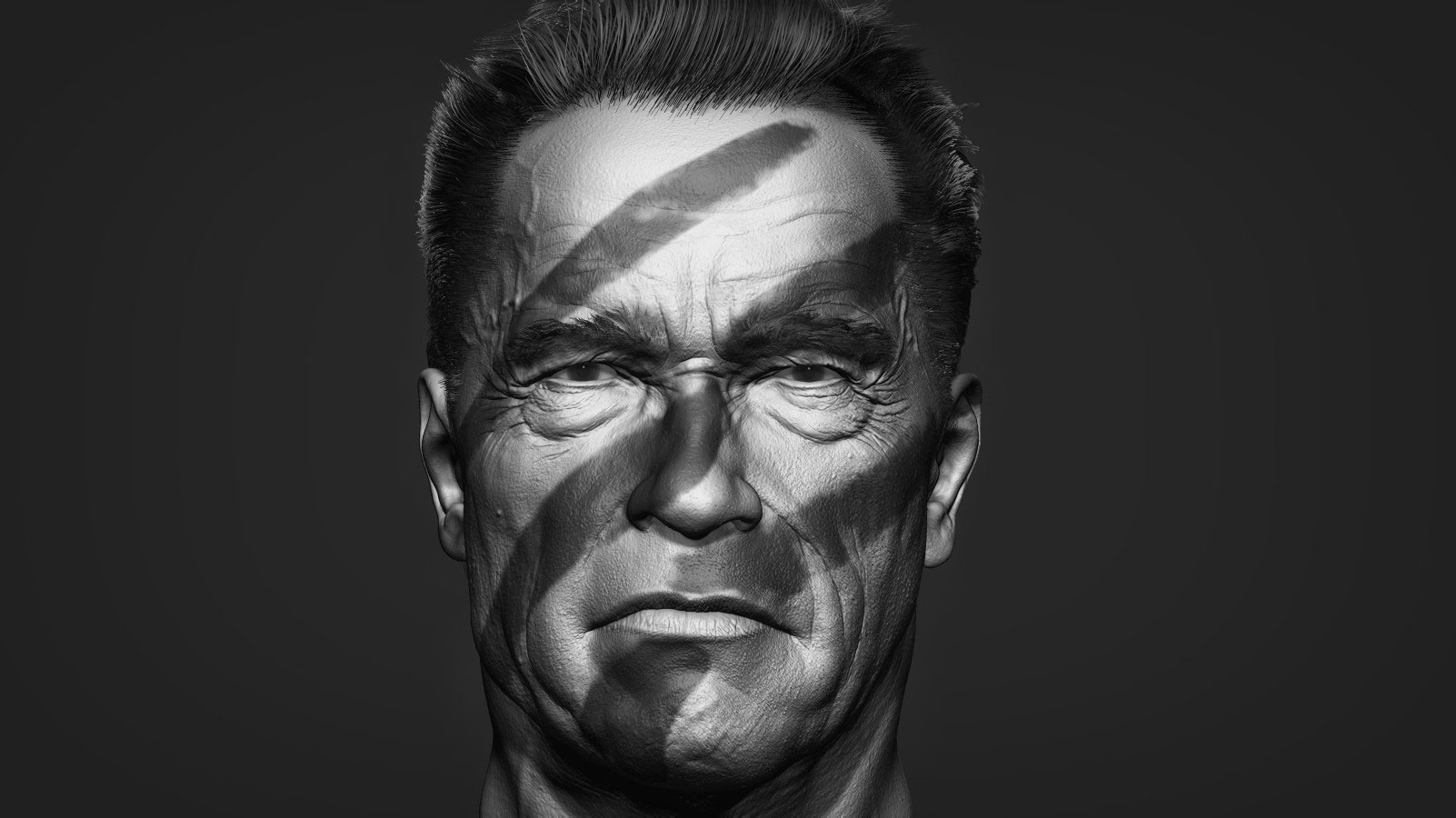 Attachments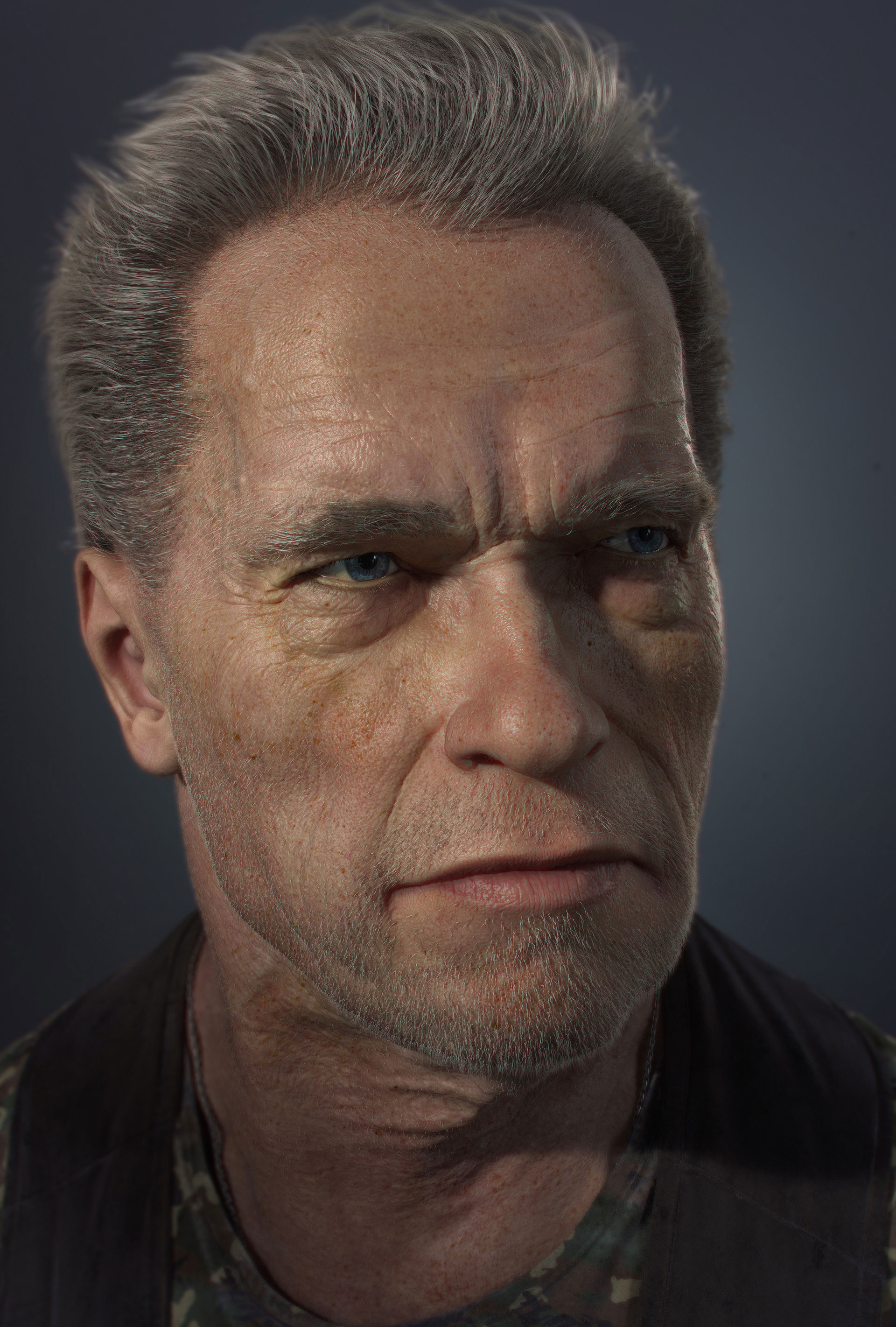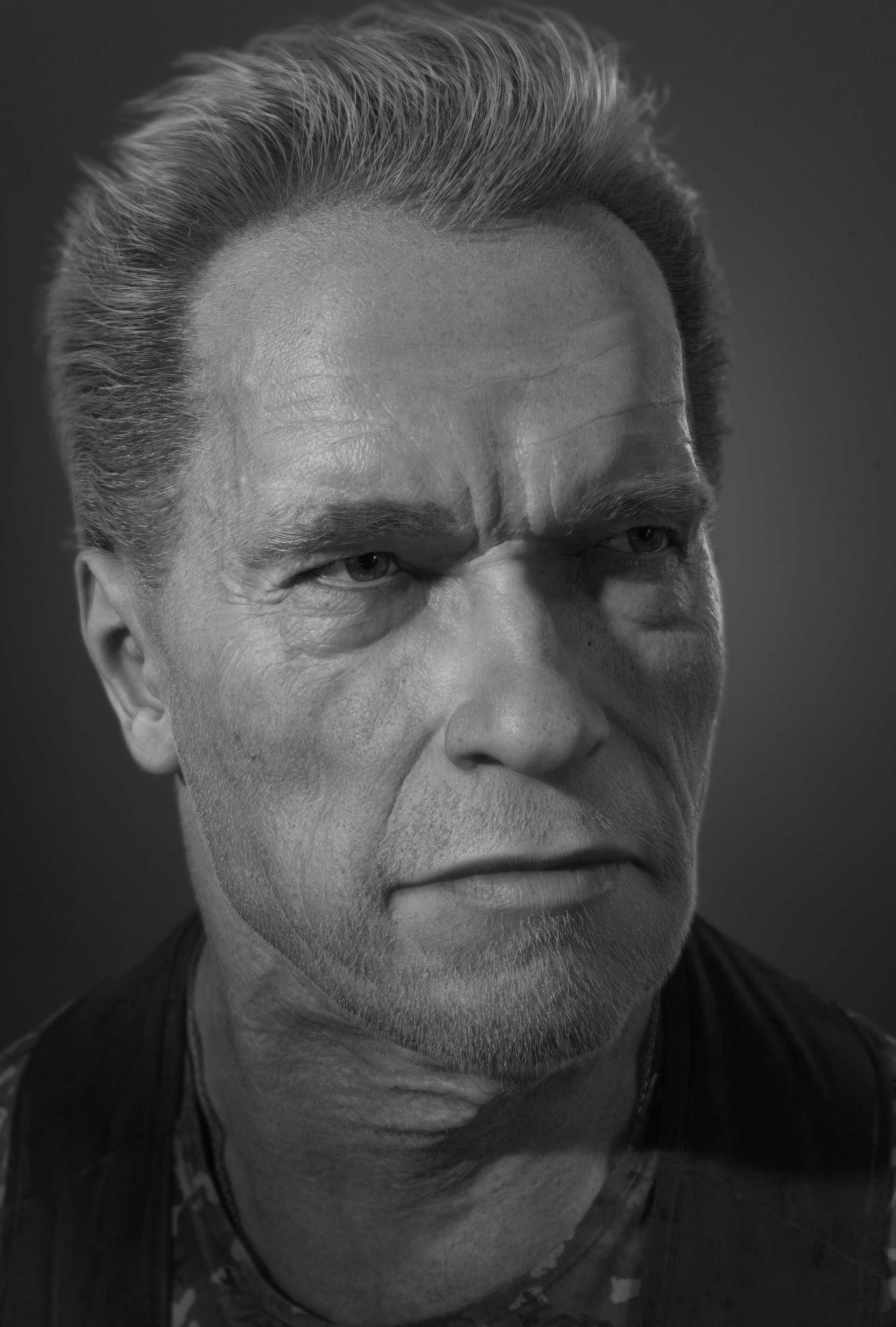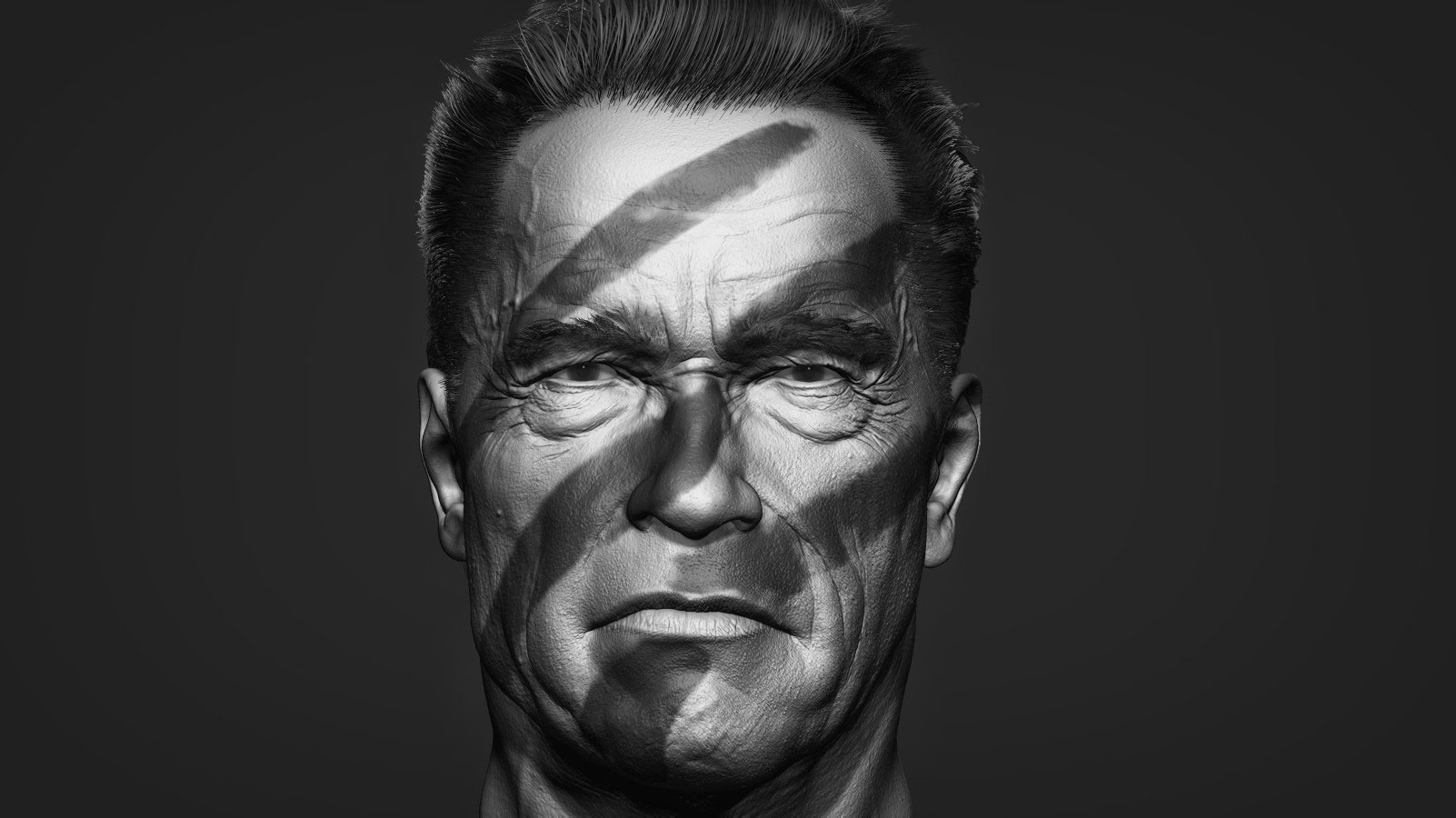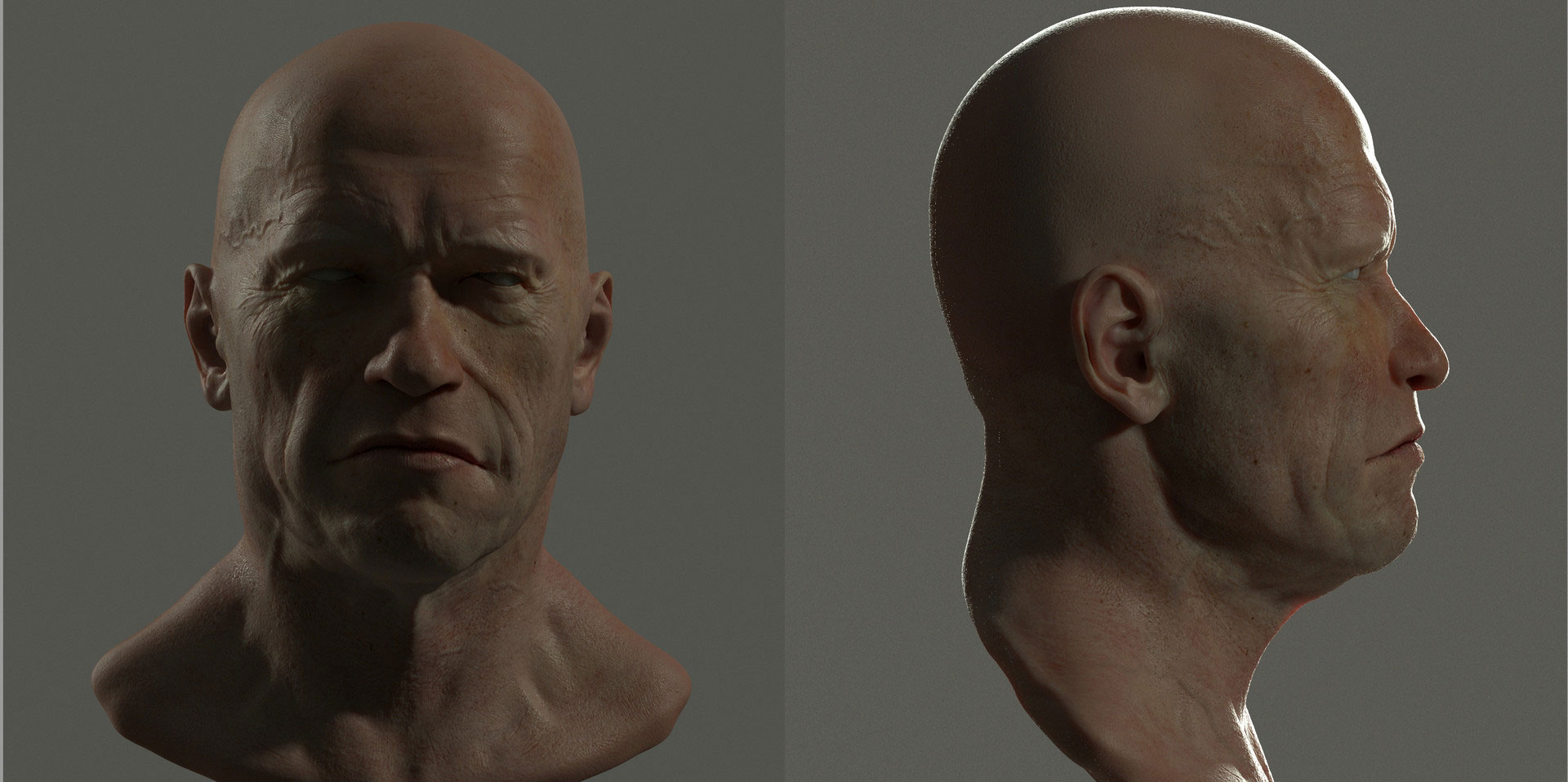 Nice work on Arny,
If I compare with my refs, i think your jaw line need a bit of work.
But it's a really good Arny likeness
You rock dude!!! Great sculpt! Congrats!
Very impresive work.
How did you do the hair? What renderer did you use?
This is great!

He is really alive. The work on the hair is pretty good also!

Very nice.

small_orange_diamond

small_orange_diamond

small_orange_diamond

small_orange_diamond

Really nice amazing work. Now rendering Arnold in Arnold would like some kind of inception style stuff.
Hi,
i was using Fiber Mesh in the Zbrush to create haircut,
then before exporting as a curves, i've reduced the amount,
and used 30% of splines. In 3Dmax i applied standard modifier hair and fur
directly on these splines which has served as a guides, disable Interpolate. Well, nothing special.
For the beard i made the same process except for amount of curves, so i was using
80% from original Fiber Mesh.
For the final render i've used Vray, and more specifically passes like:
VRayBumpNormals
VRayDiffuseFilter
VRayGlobalIllumination
VRayLighting
VRayLightSelect
VRayRawReflection
VRayReflection
VRaySpecular
VRayTotalLighting
VRayUnclampedColor
VRayWireColor
VRayZDepth
VRayExtraTex_Map AO
VRayExtraTex Fallof
final touch in Photoshop, compositing, color correction.
Done:)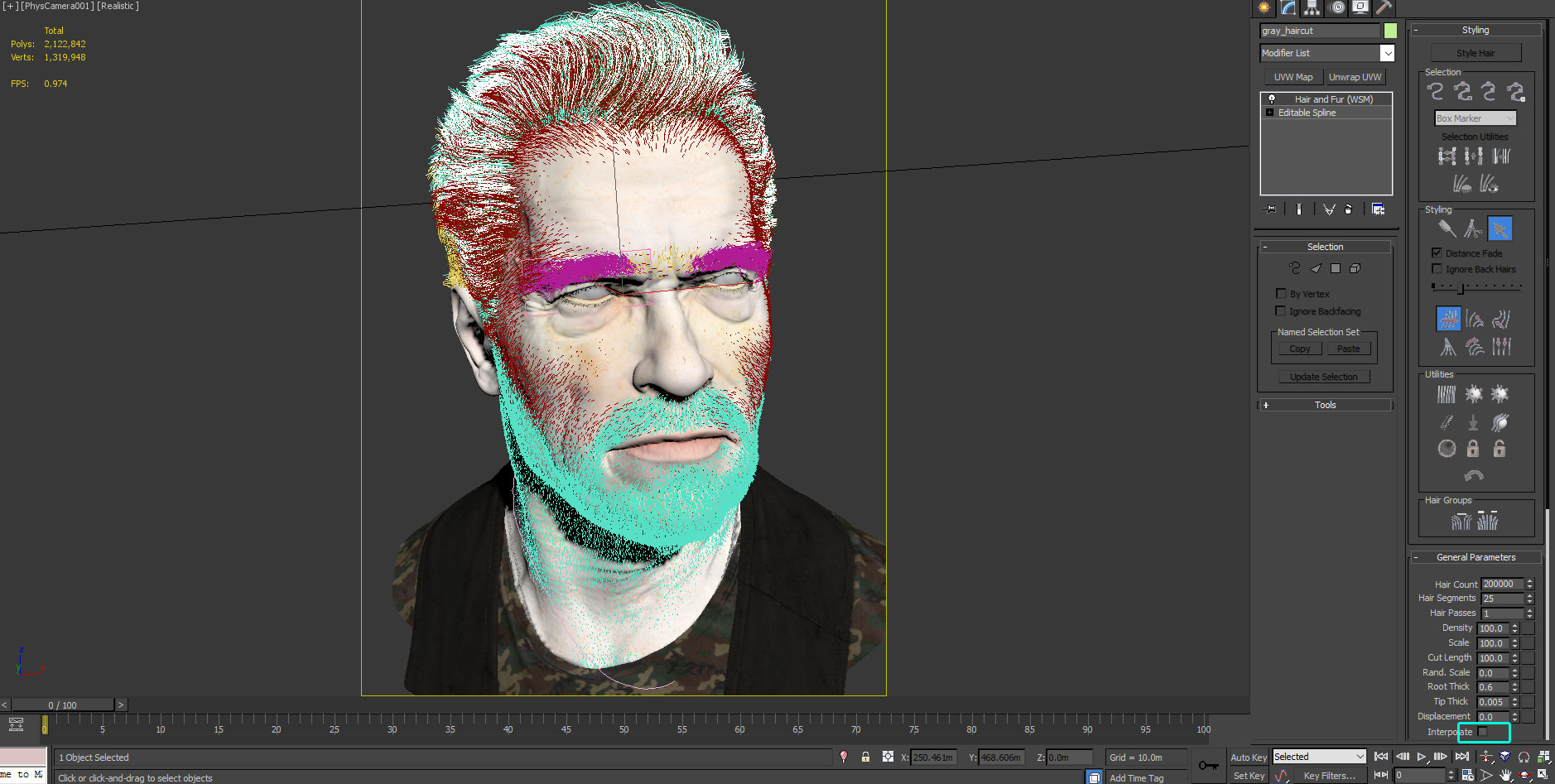 Attachments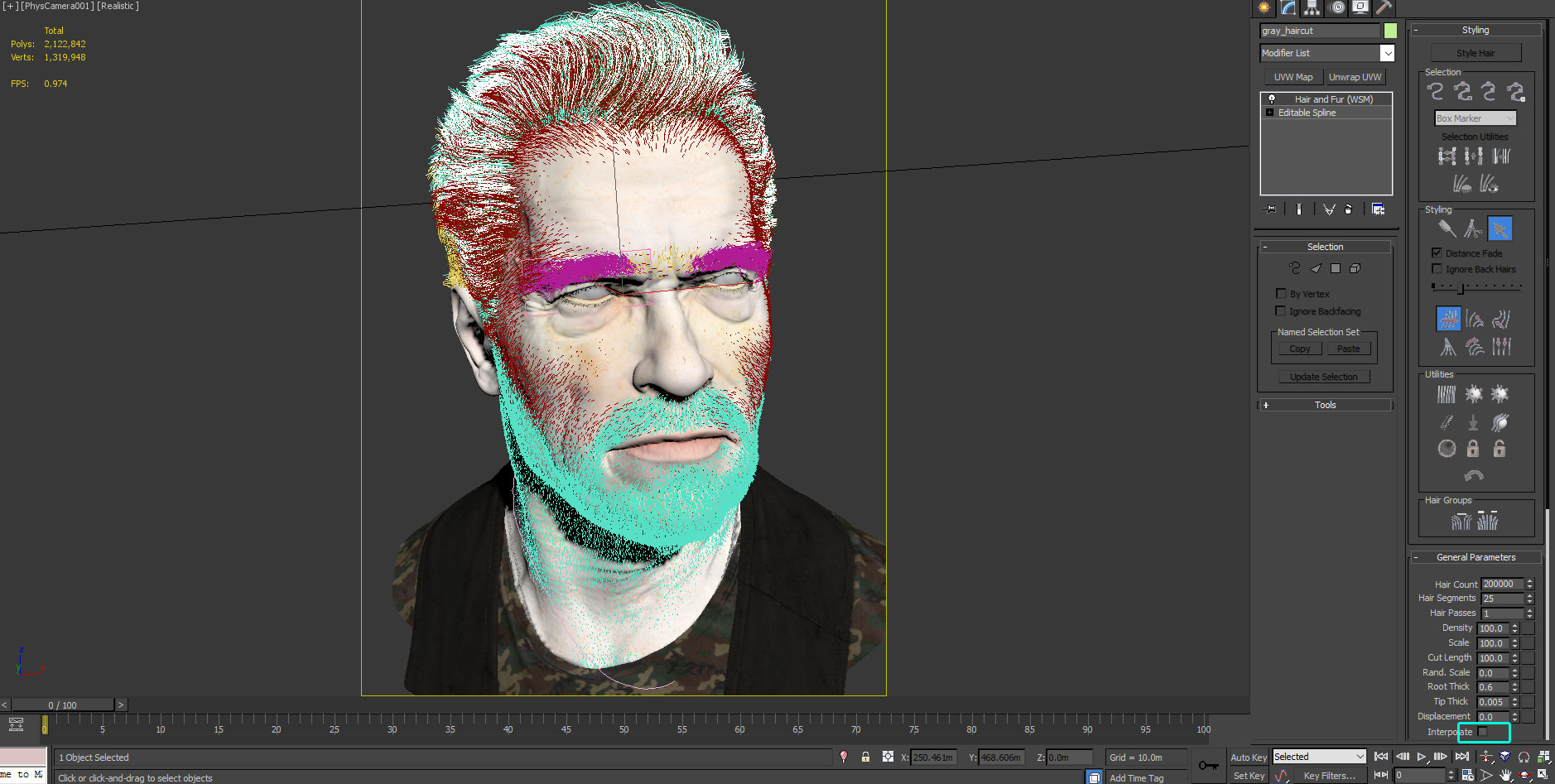 Thank's for the answer

Process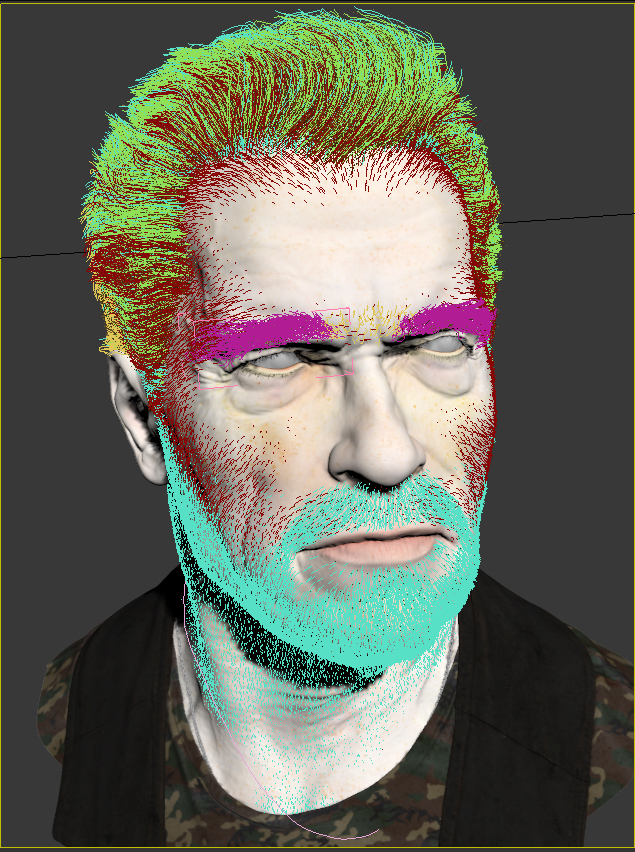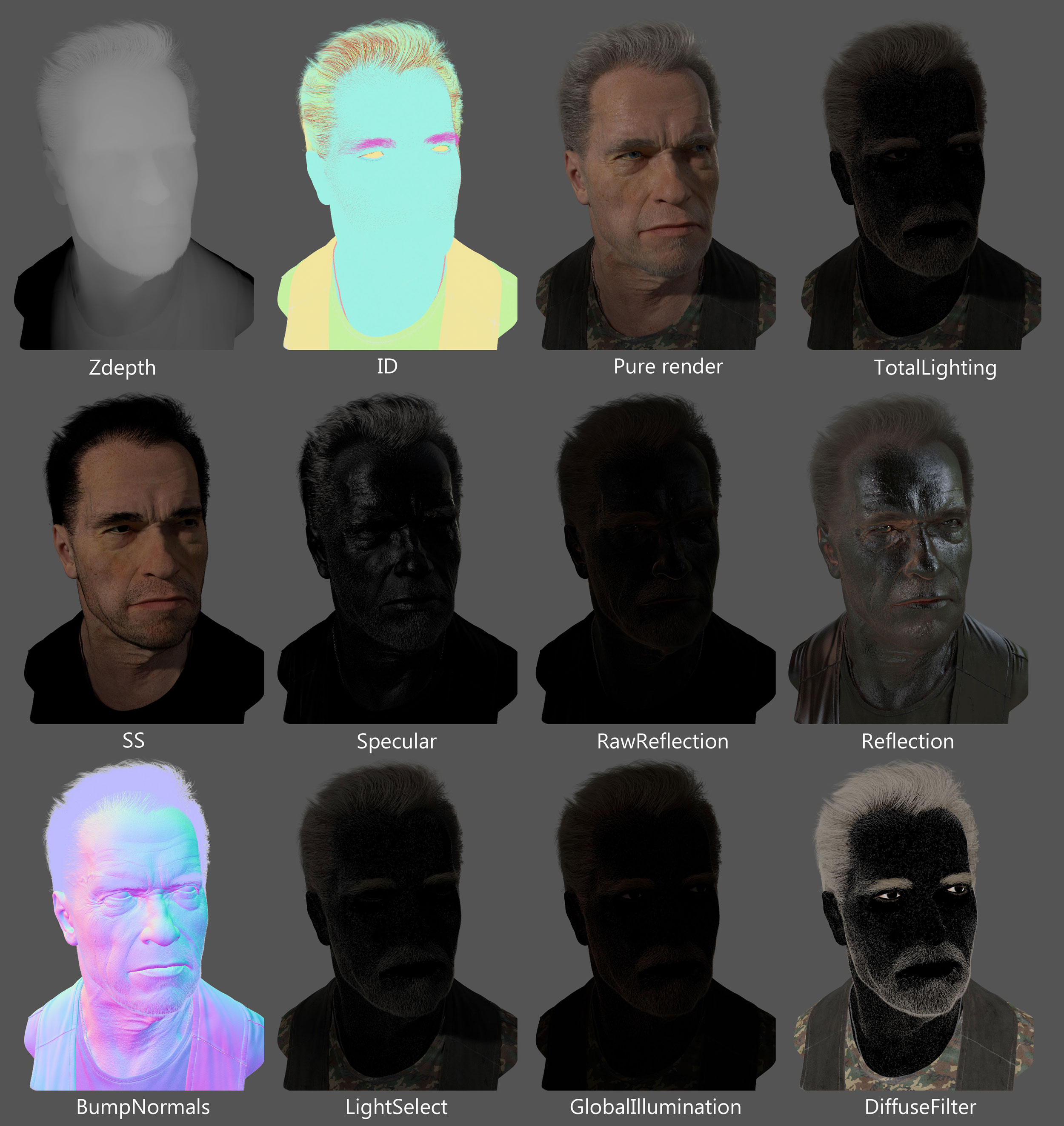 Attachments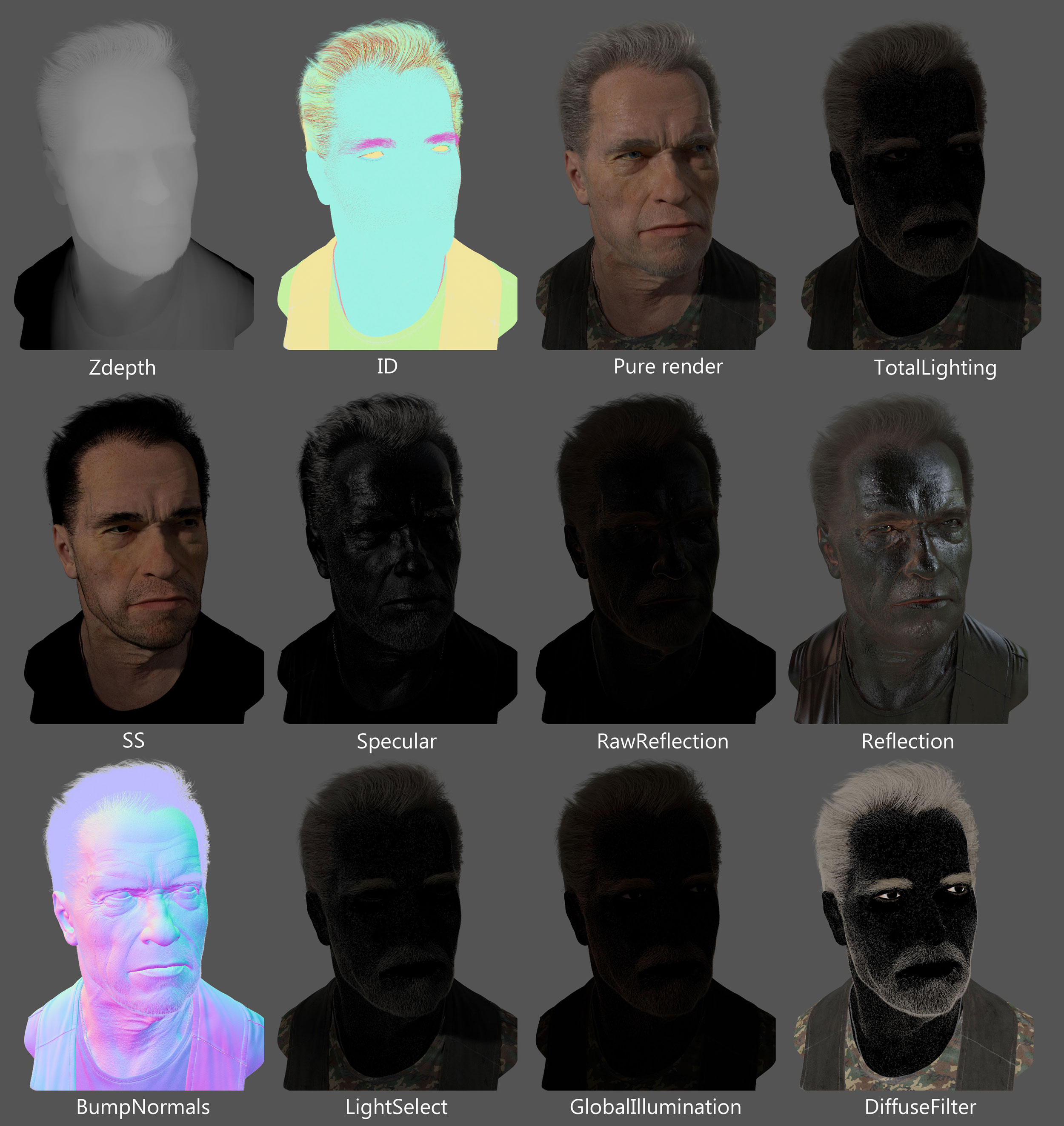 As Arnold would say, "It's Funtastic!"

awesome man, good job, these days I was thinking of doing a portrait of old arny, connection


Congratulations for your work, render process images are much appreciated

small_orange_diamond

Gorgeous work!!! Accurate and alive portrait!