Hi guys,
hope you like it

Attachments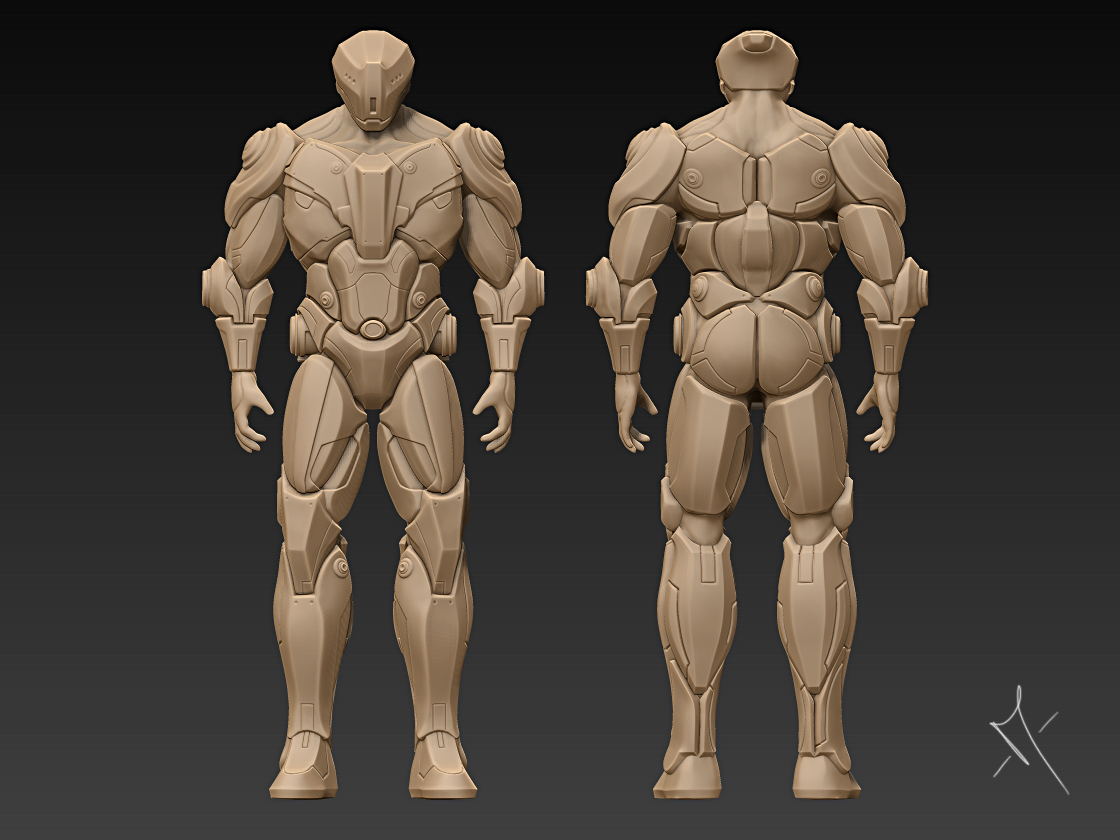 Nice work! Love the edging. & Detail. Mind throwing some advice on the hard surface & smooth edges?
If you want, You can add me to your friends list on facebook. Here is my fb profile.
http://www.facebook.com/Galvatorix76
I'm also trying to start a discussion group on tip/hint or just general modeling discussions & model sharing.
***8203;May the Swartz be with you!
Really great job on this. Did you use Mike Jensen's Eat 3D tutorials to get yourself going with this type of works?
Ezra
thank you


I'm sorry but I don't use facebook but I can tell you quickly what I did.
First, using dynamesh, I sculpted the body and then, from the same subtool, the armor (using clay, polish, trim dynamic and dam standard brushes).
Once I had the general shape (body plus armor pieces all together in one piece) using retopology I remade all the armor piece by piece using "crease" to get the hard edges.
I refined all the pieces using the H polish, dam standard and stamp brushes and subdividing them into smaller pieces using slice curve.
Hope this help!
Nope, mostly random tutorials and, in this case, the first sculpt from the book " ZBrush Character Sculpting"

Some really nice hard surface going on here, only critique would be the proportions look a little out. His body is very large and so are the upper parts of his arms and legs. Also I think he may find it hard to move in that suit of armour, but that should clear up if the proportions are sorted, me thinks. Keep up the good work,
nice looking model and matcap. is that a Zbrush render? I'd like to get my hands on that material :3
Nice work on the hard surface, but you need to think about other things such as how would the character move his leg it looks as if the character would have trouble moving.Maybe to improve some the model try and make the spaces for moveable joints, good suggestion is halo Spartans, They aren't fully armored, They have points where the joints can be used so it looks likes the character can have movement. I just thought I would add that as something to think about. Other than that you have a fine looking model.
The render is in ZBrush but it's composed by multiple passes and different materials, not just one