AQUAMAN, King of Atlantis!
Hello everybody, I finally finished this fanart!
What an amazing challenge!
My intention was to show him in a victorious museum pose after a difficult fight against Black Manta. I also wanted to show all the power of the sea behind him, supporting him!
Its a classic version but I redesigned some parts… like the armor for example.
Sculpting the waves was the greatest challenge for this piece since capturing the flow of water its very dificult!
Everything was sculpted inside Zbrush, the rendered with V-ray and final composition with Photoshop.
Hope you guys like it!
Please, let me know what do you think!
Best!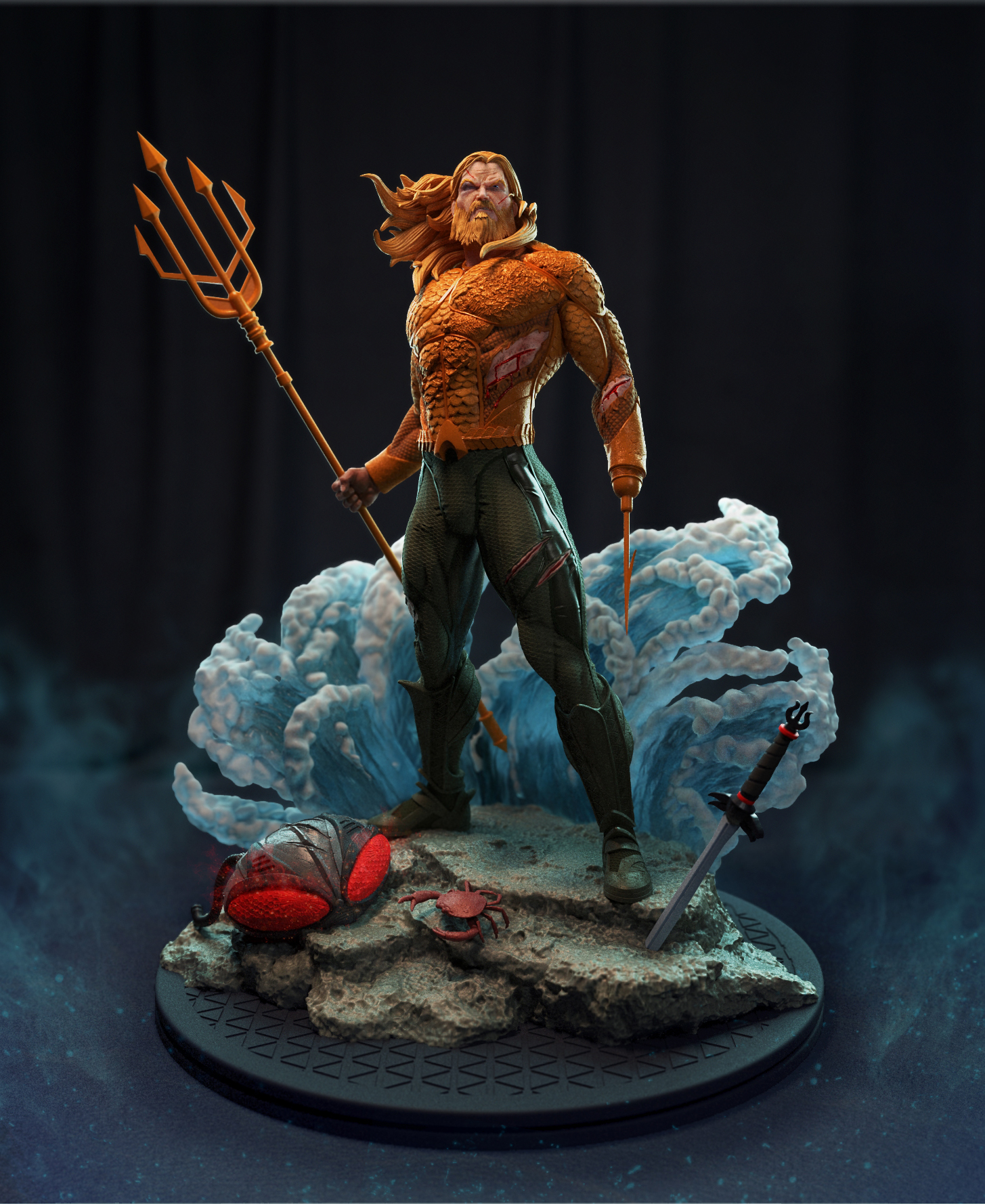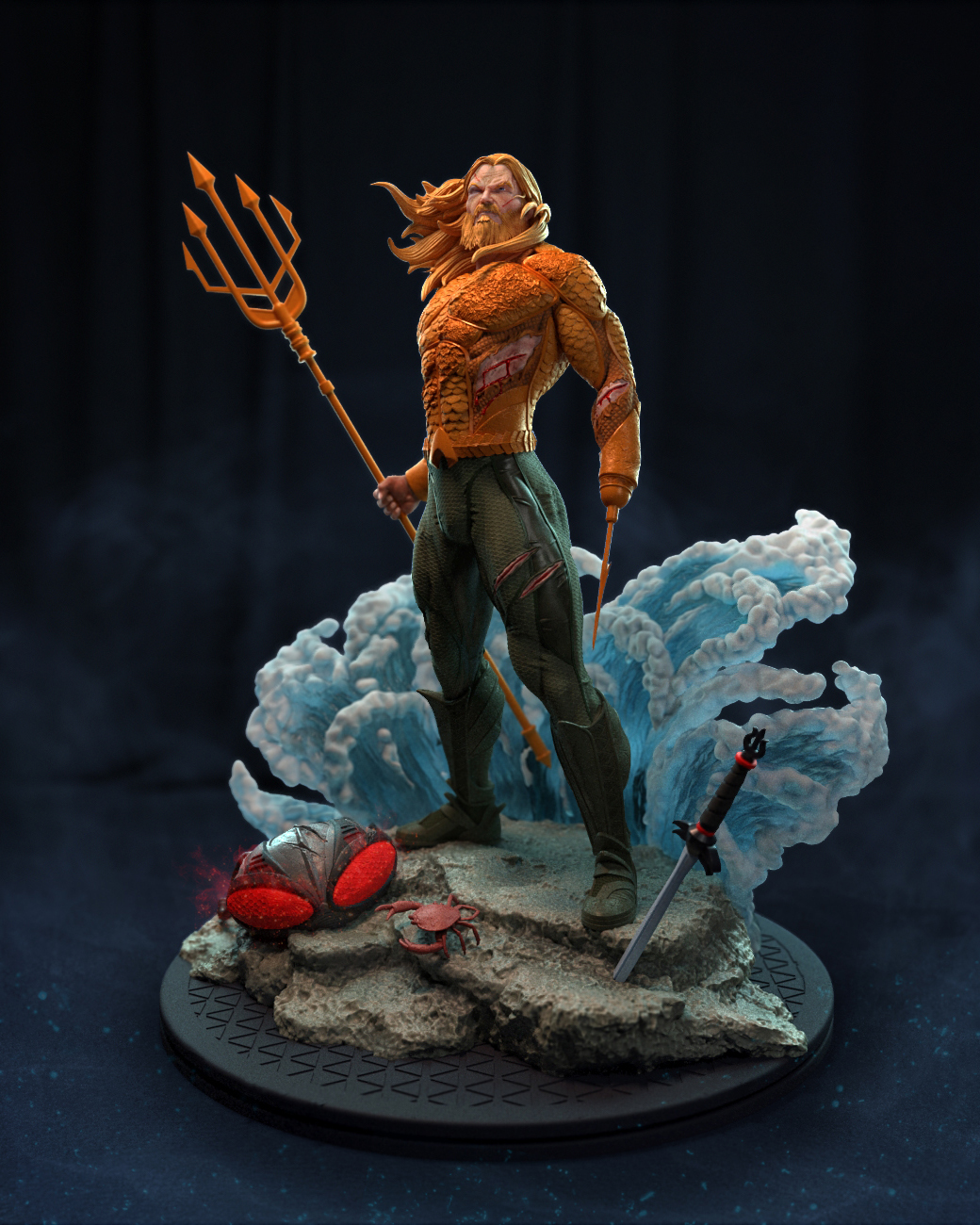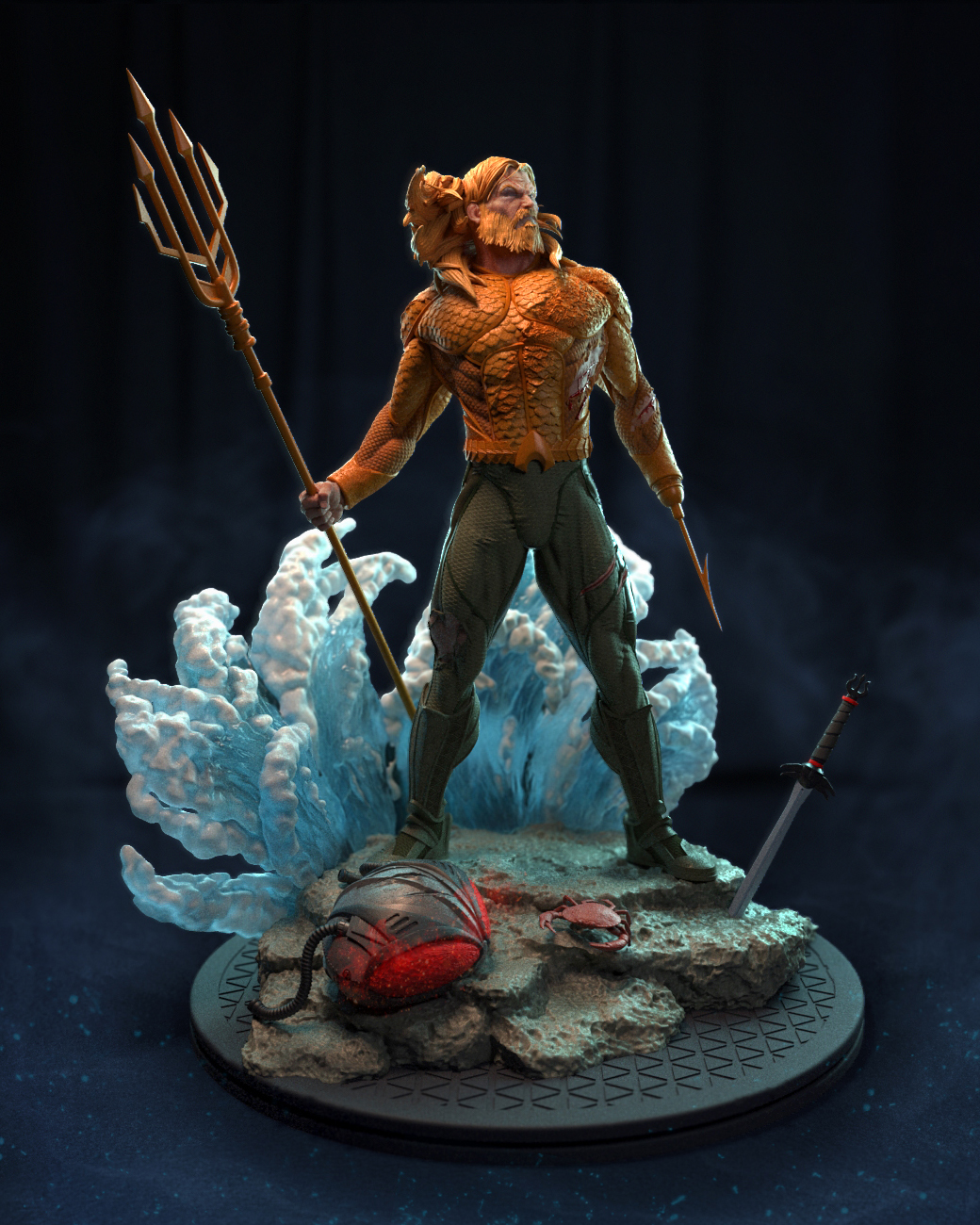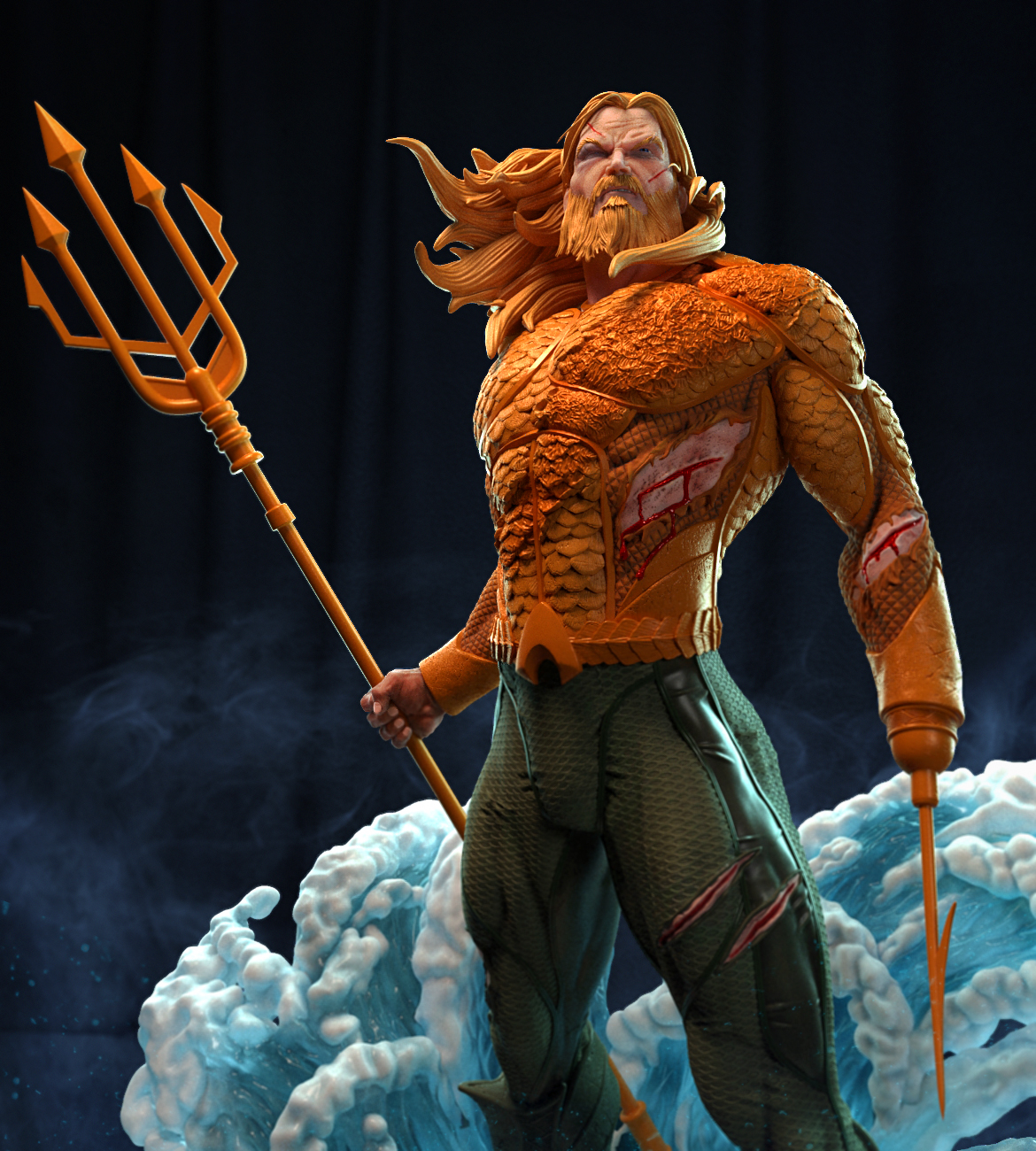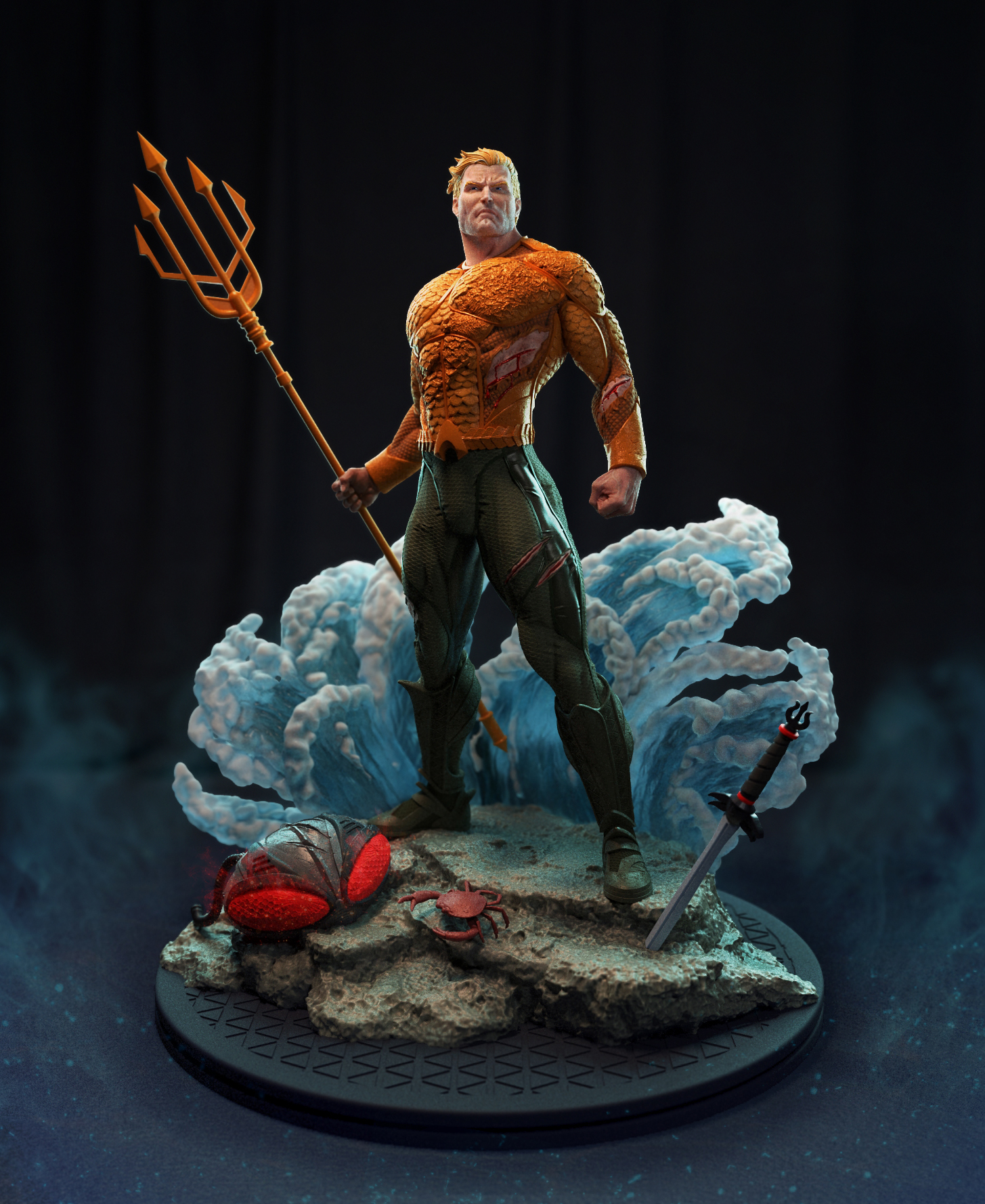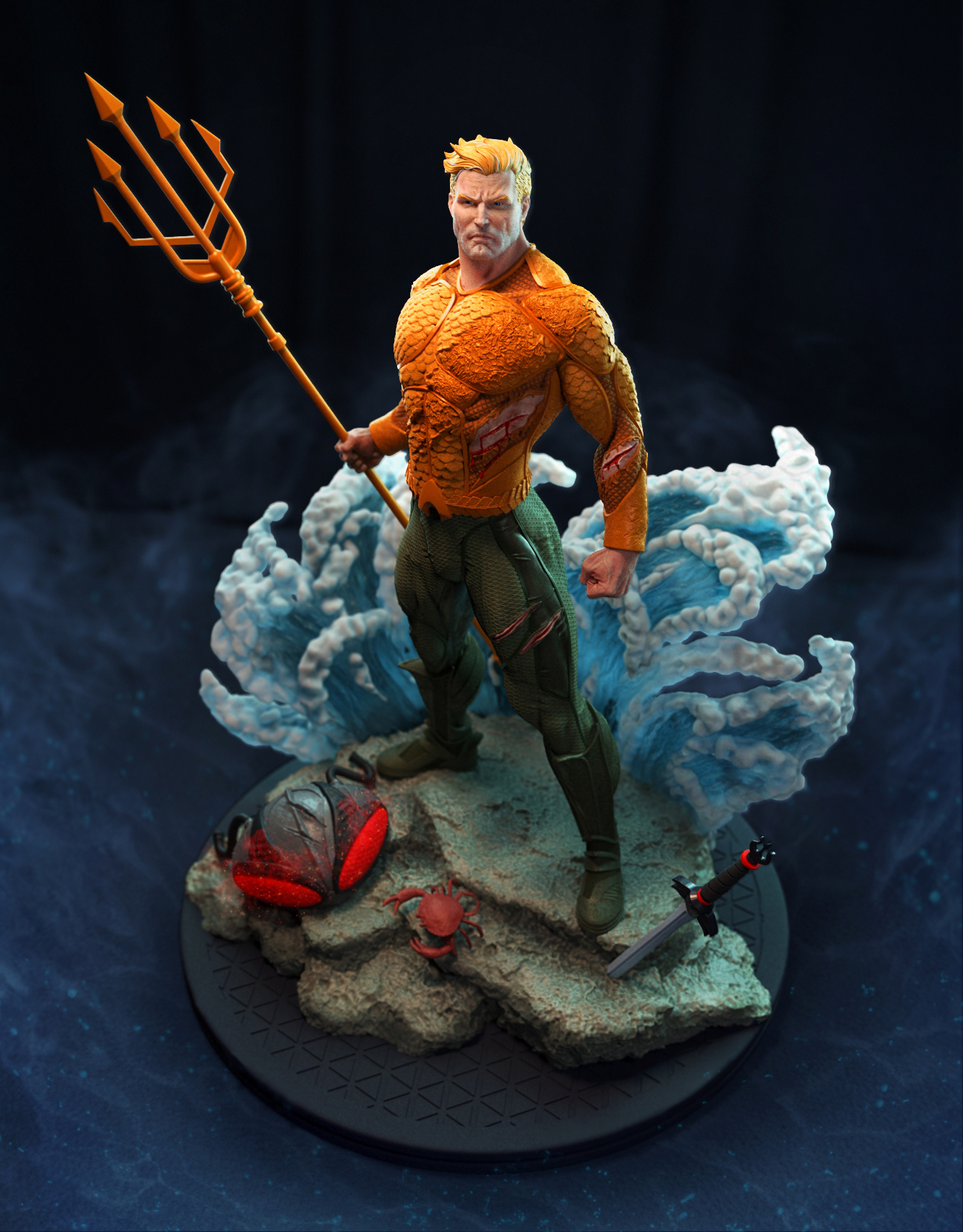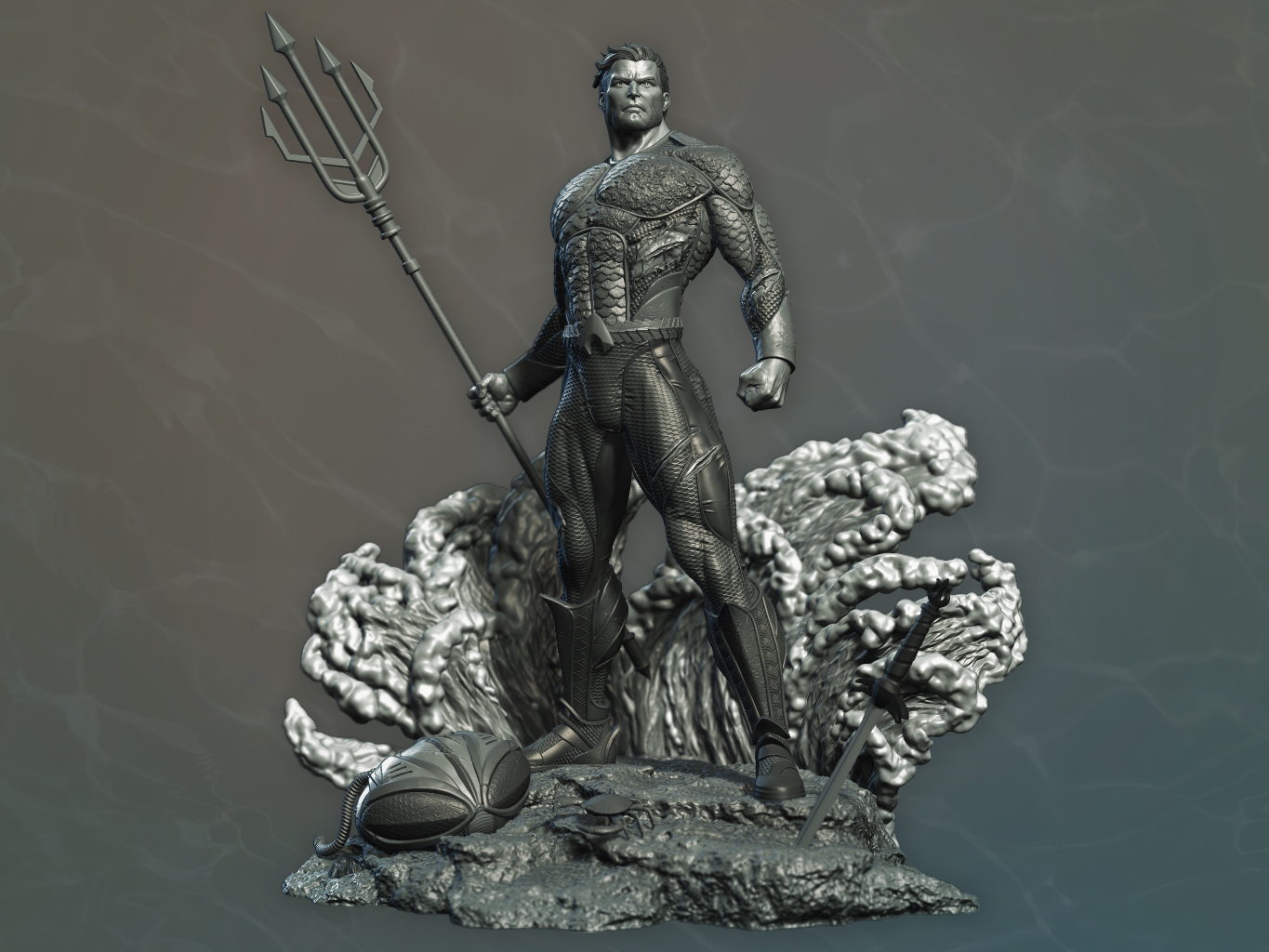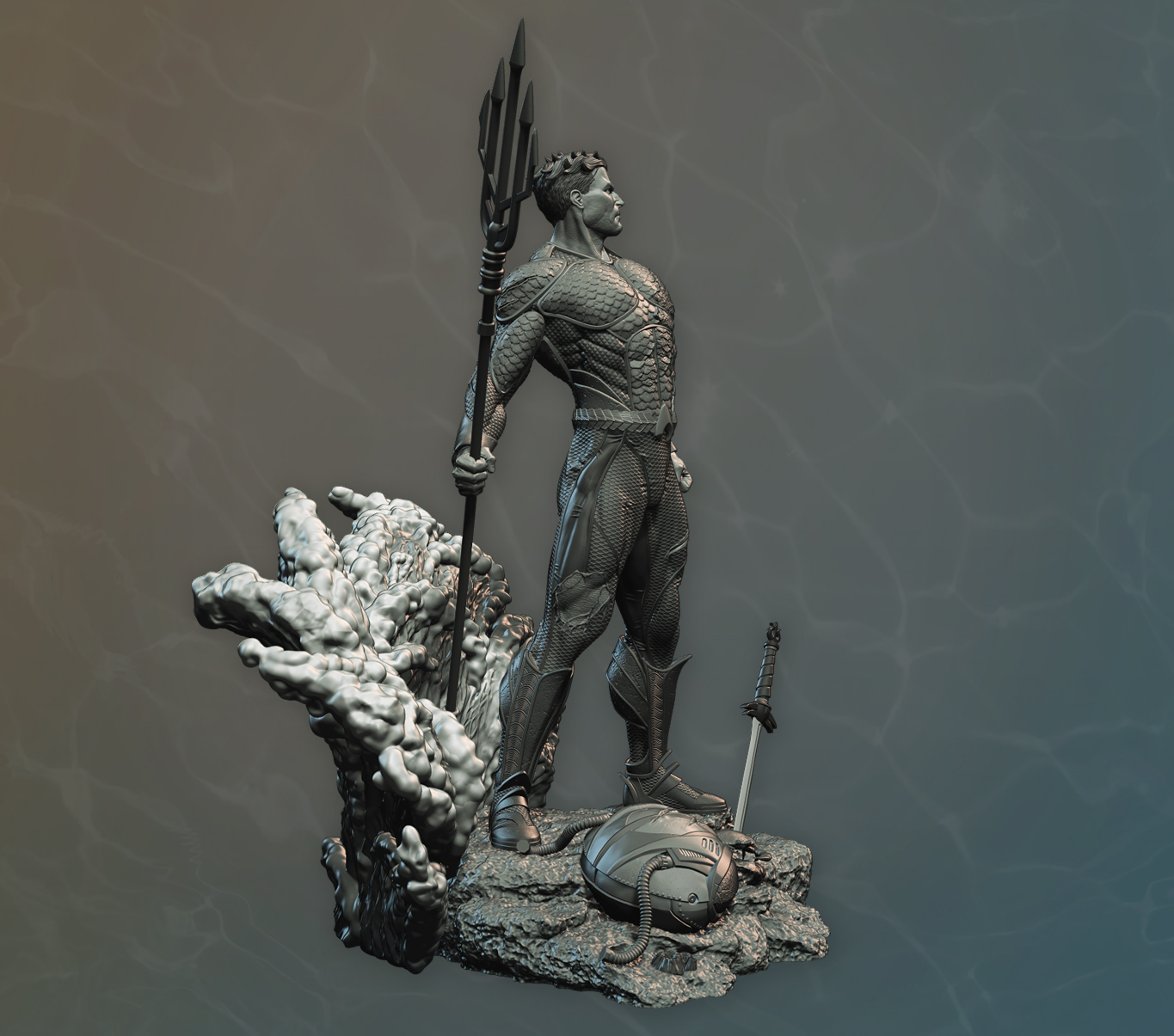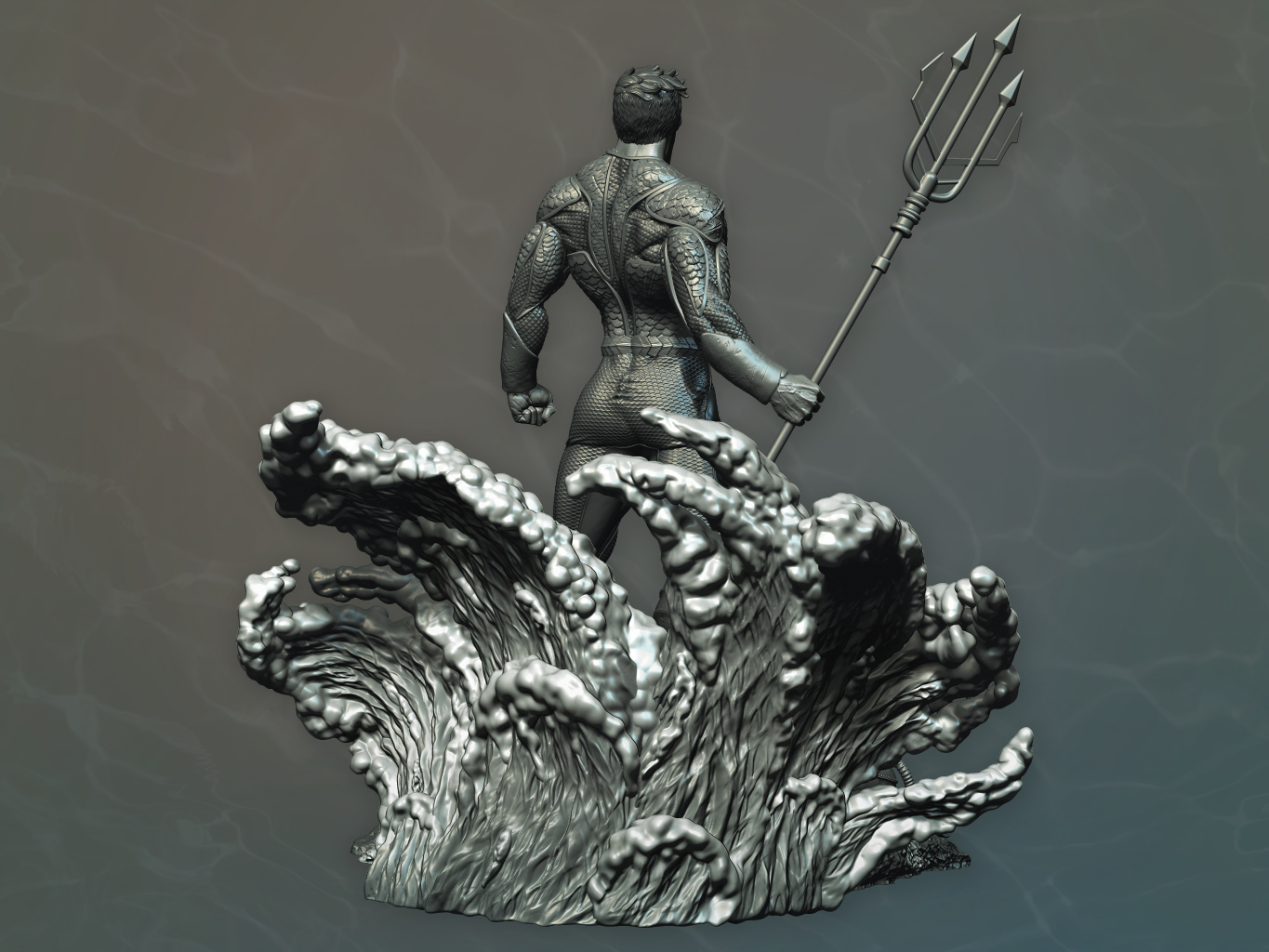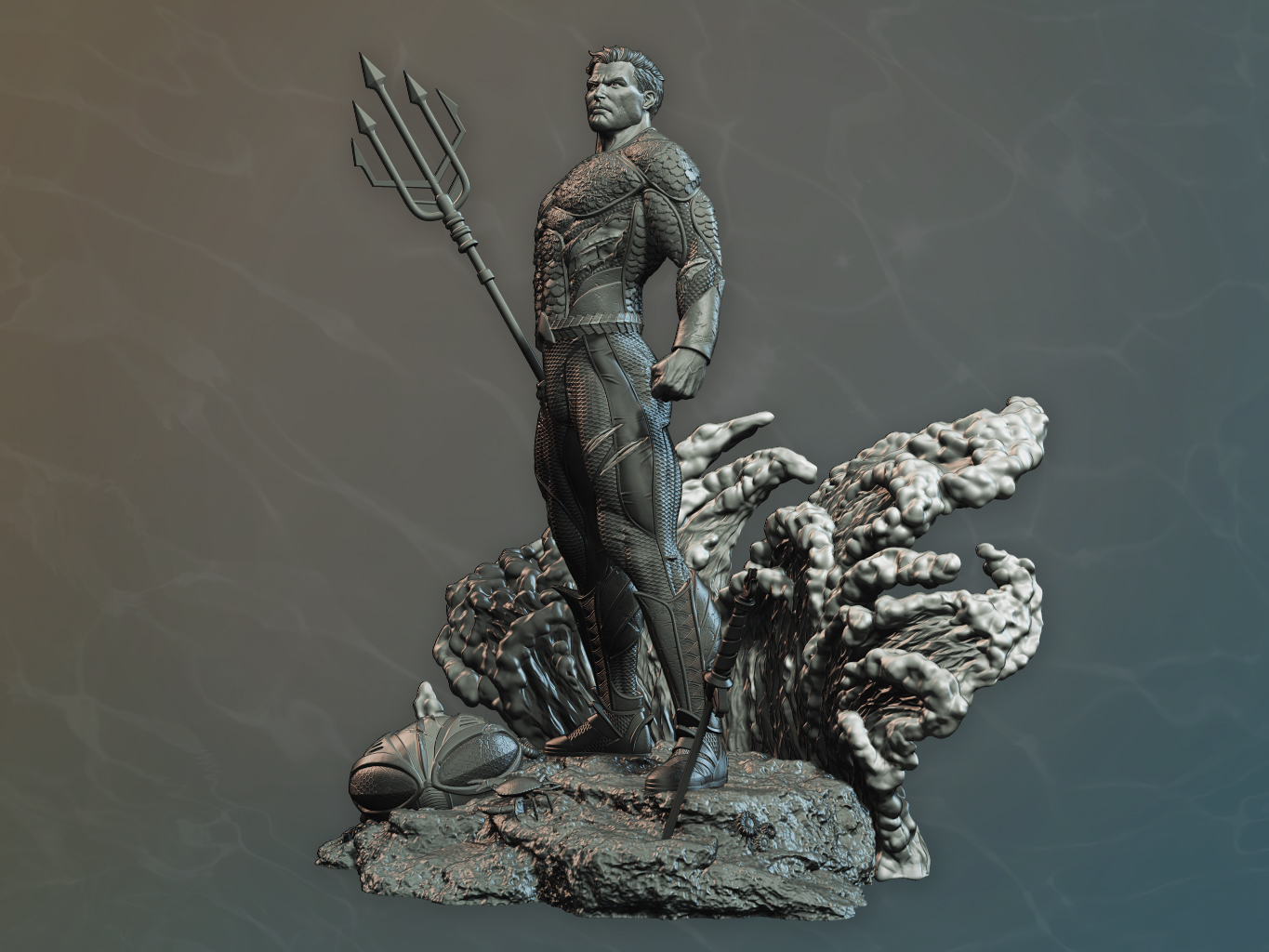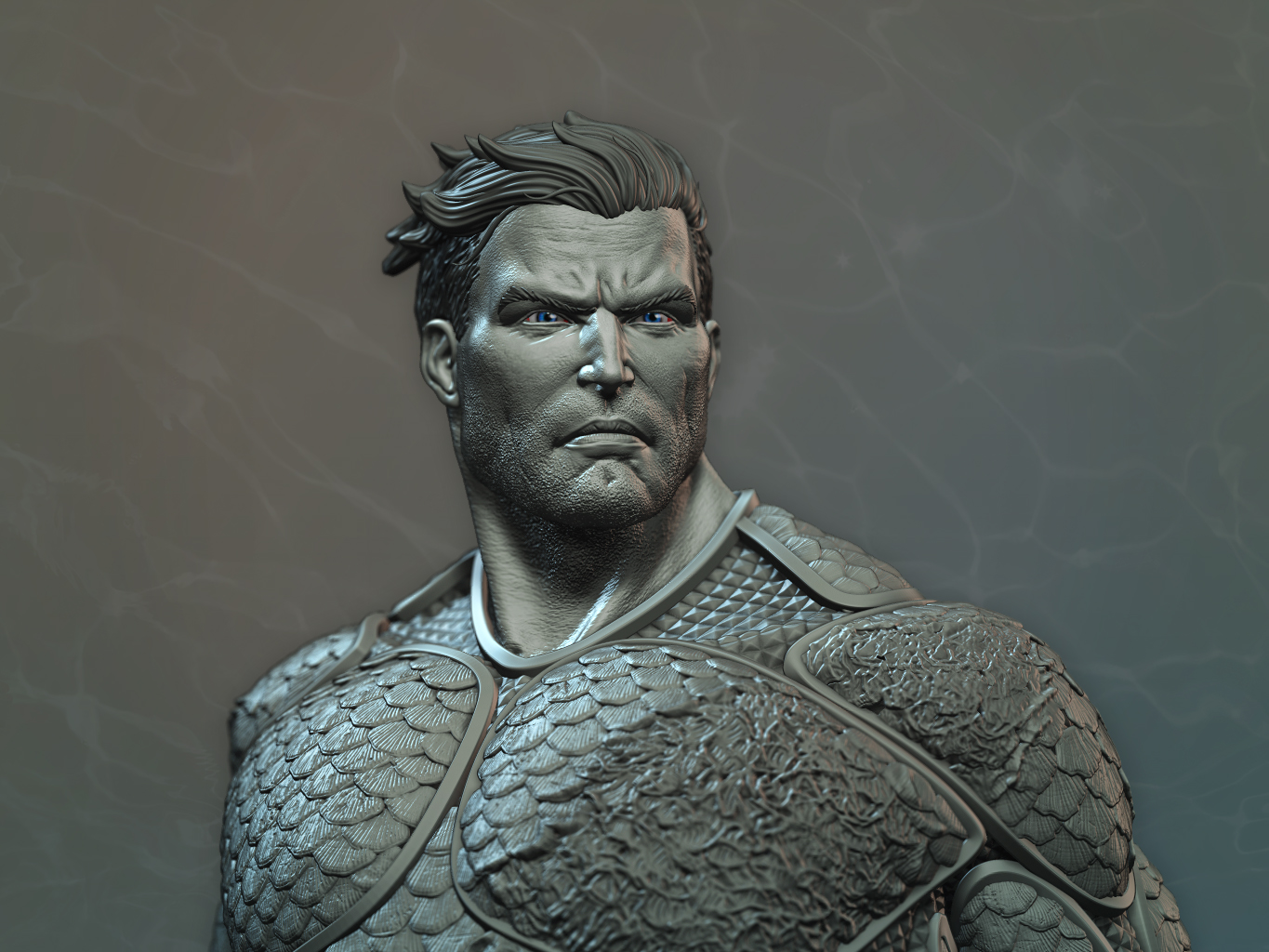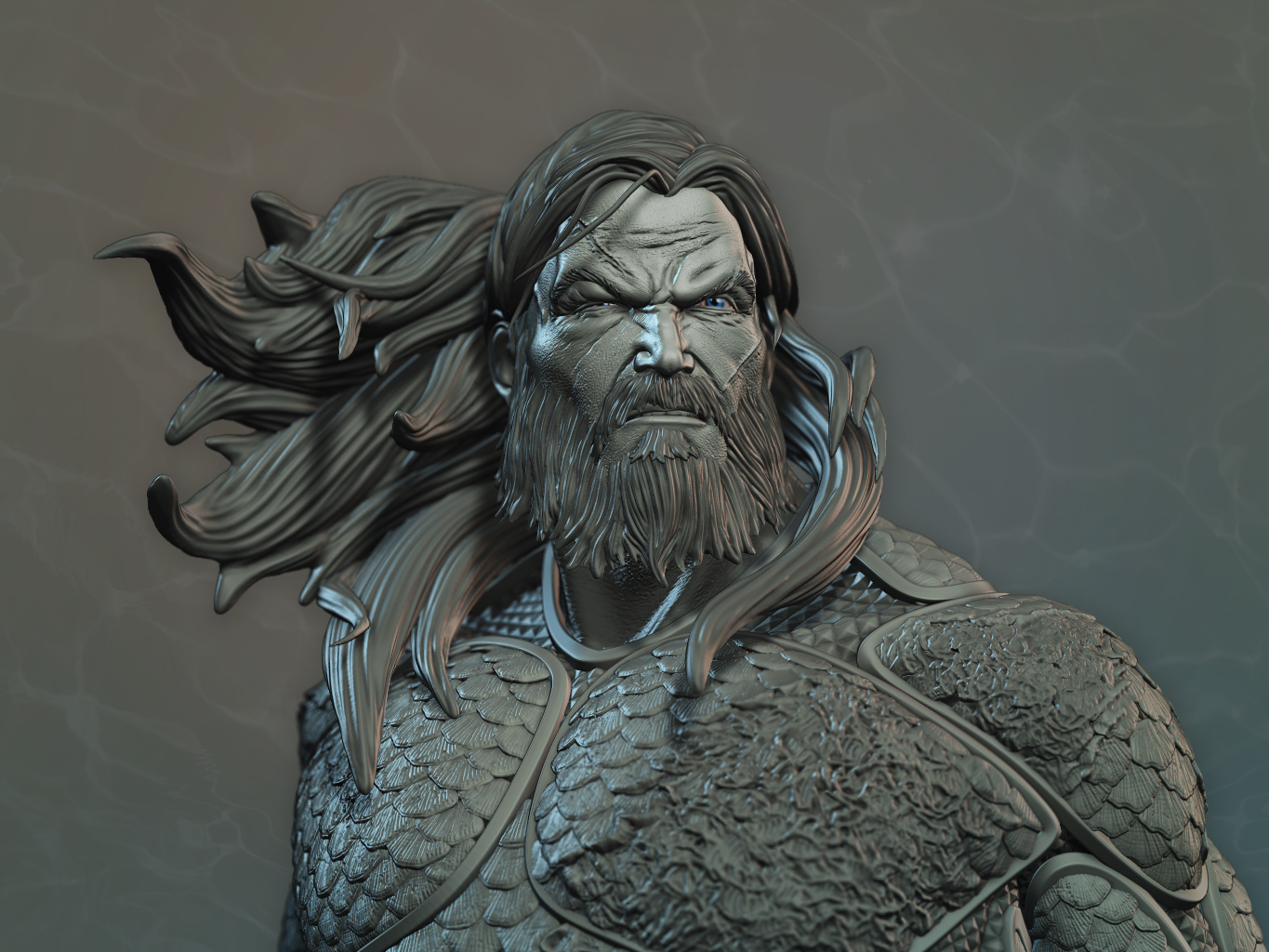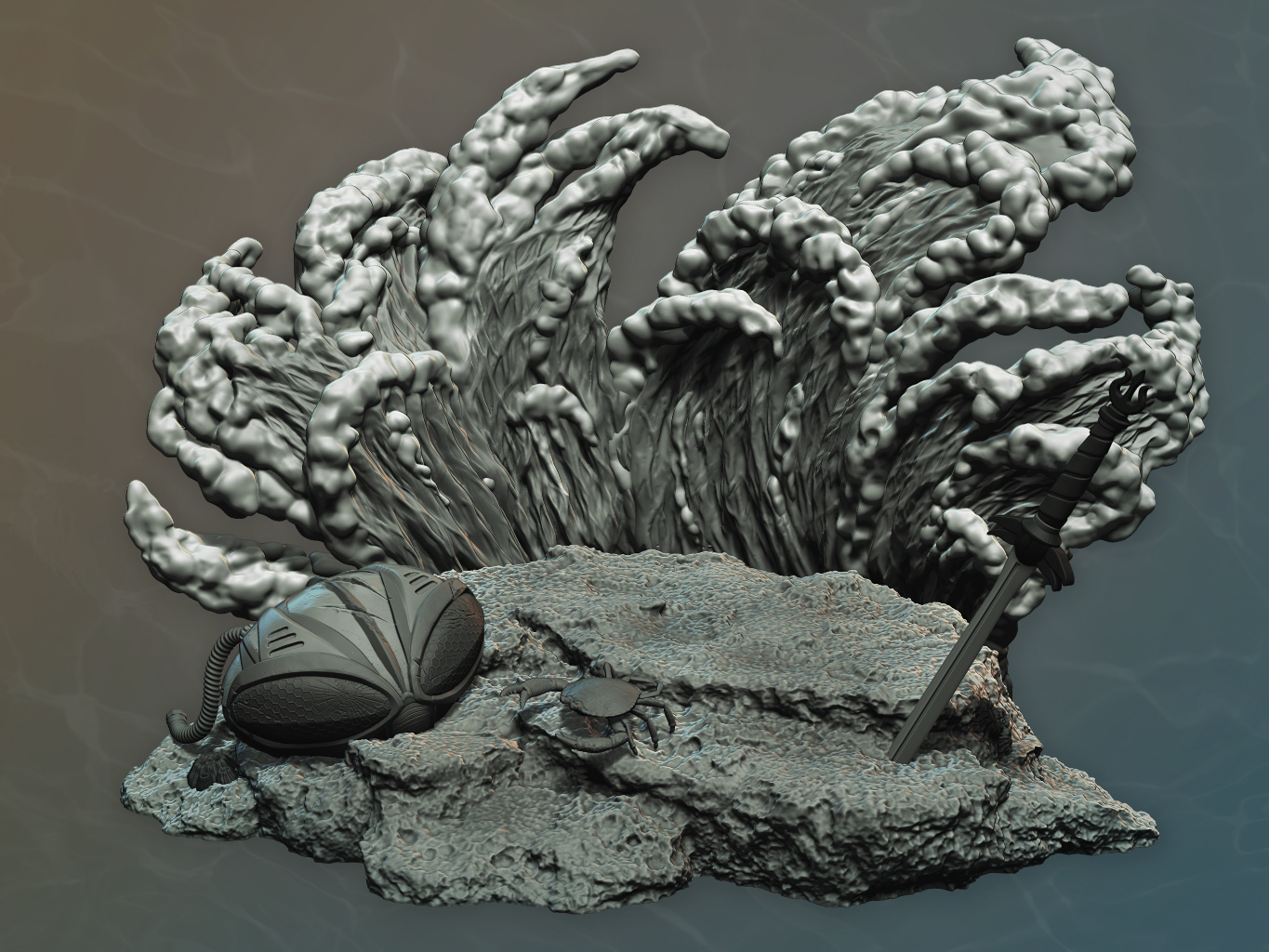 Aquaman Long hair and hook version
Aquaman short hair and fist version