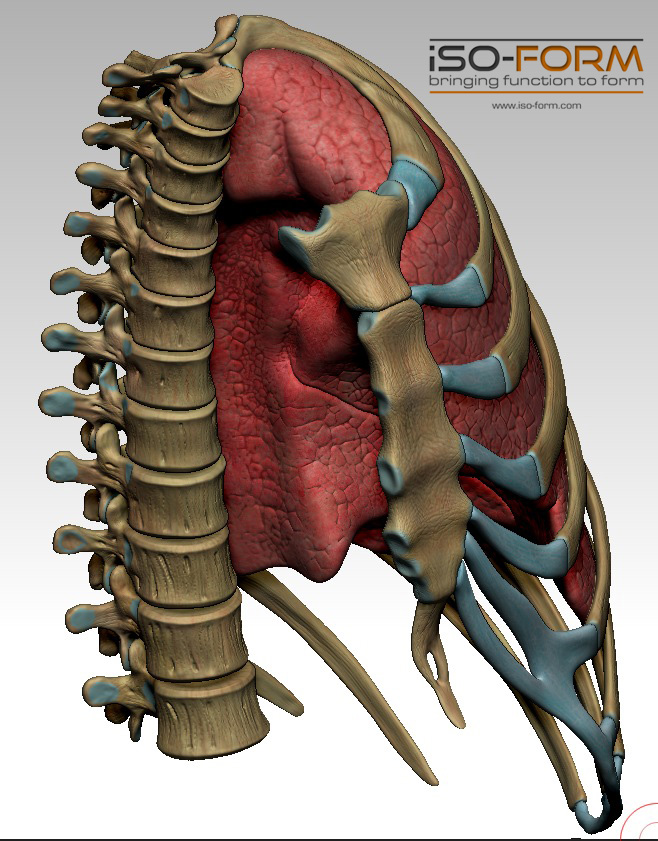 The goal for this was to create an anatomically accurate model of the lungs, ribs and thoracic spine suitable for realtime rendering in Unity 3D. Obviously, the anatomic right side is hidden. The model was created using:
Cinema 4D (base mesh)
ZBrush (texture, form and color)
Unity3D (animation and interactivity)
I welcome any comments. I am still very limited when it comes to ZBrush but interested to learn more.
Thanks,
Andrew