I've launched my new site featuring alphas made from 3d scans, its called Surface Mimic. Back in August 2011 I posted examples of some of my experiments to ZBC, and thanks to the feedback and encouragement from you guys, this is the result.

Special thanks to all the beta testers who helped in the development process.
If you think of something you'd like to see scanned, let me know. I can't guarantee anything, but I'm scanning a lot of stuff, so I may be able to bump a scan up in priority for the highest requested surfaces.
Let me know what you think. I'm excited to see what you guys can do with these.
Go to the gallery site - www.surfacemimic.com
Disclaimer: The alpha 3d scans are for sale, but I built the website for this community. If you register, you'll get a promotion code to download any 2 free. Also, all scans have full resolution (watermarked) versions, so you can try out every scan first in zbrush if you register.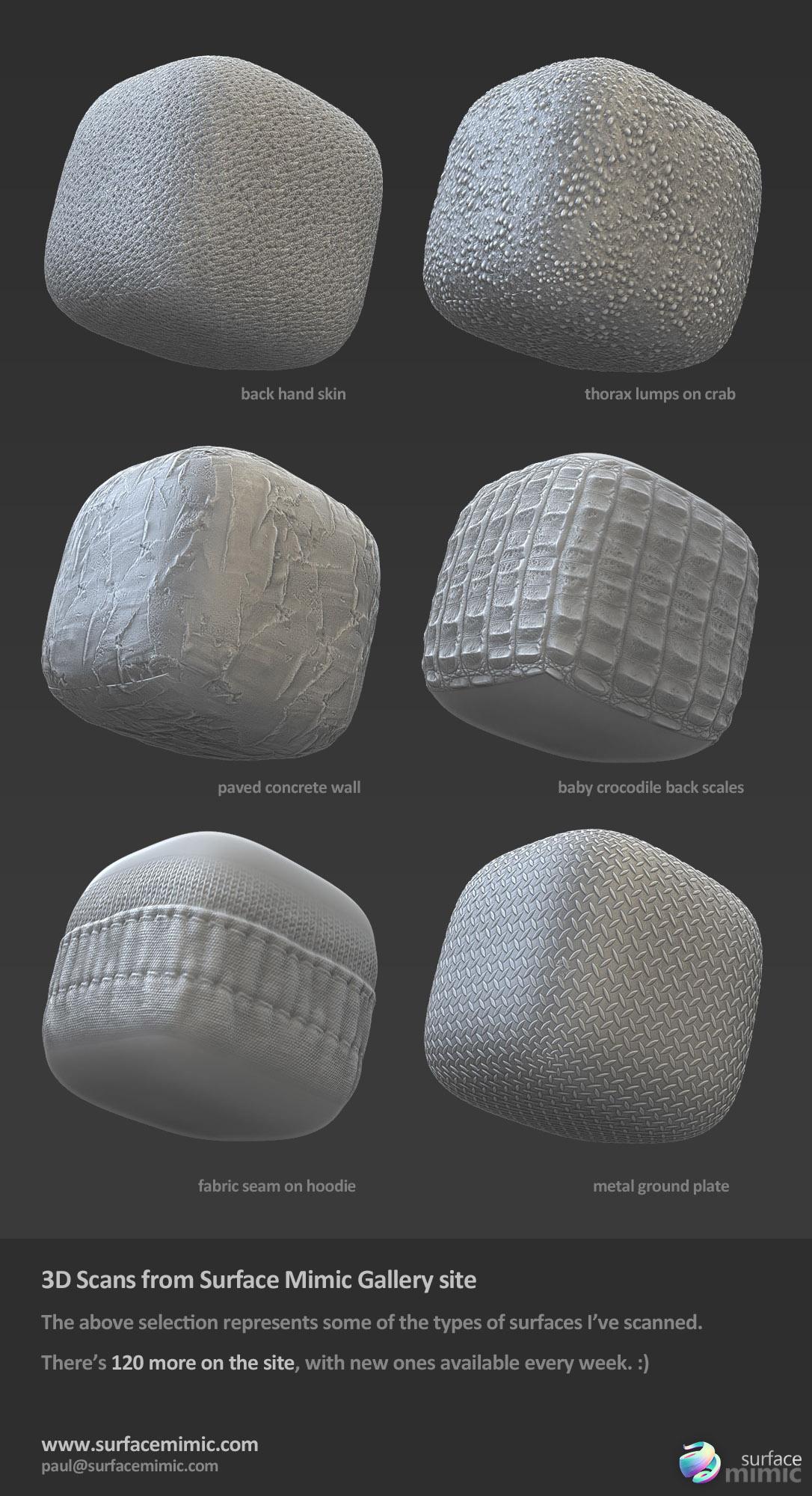 Attachments