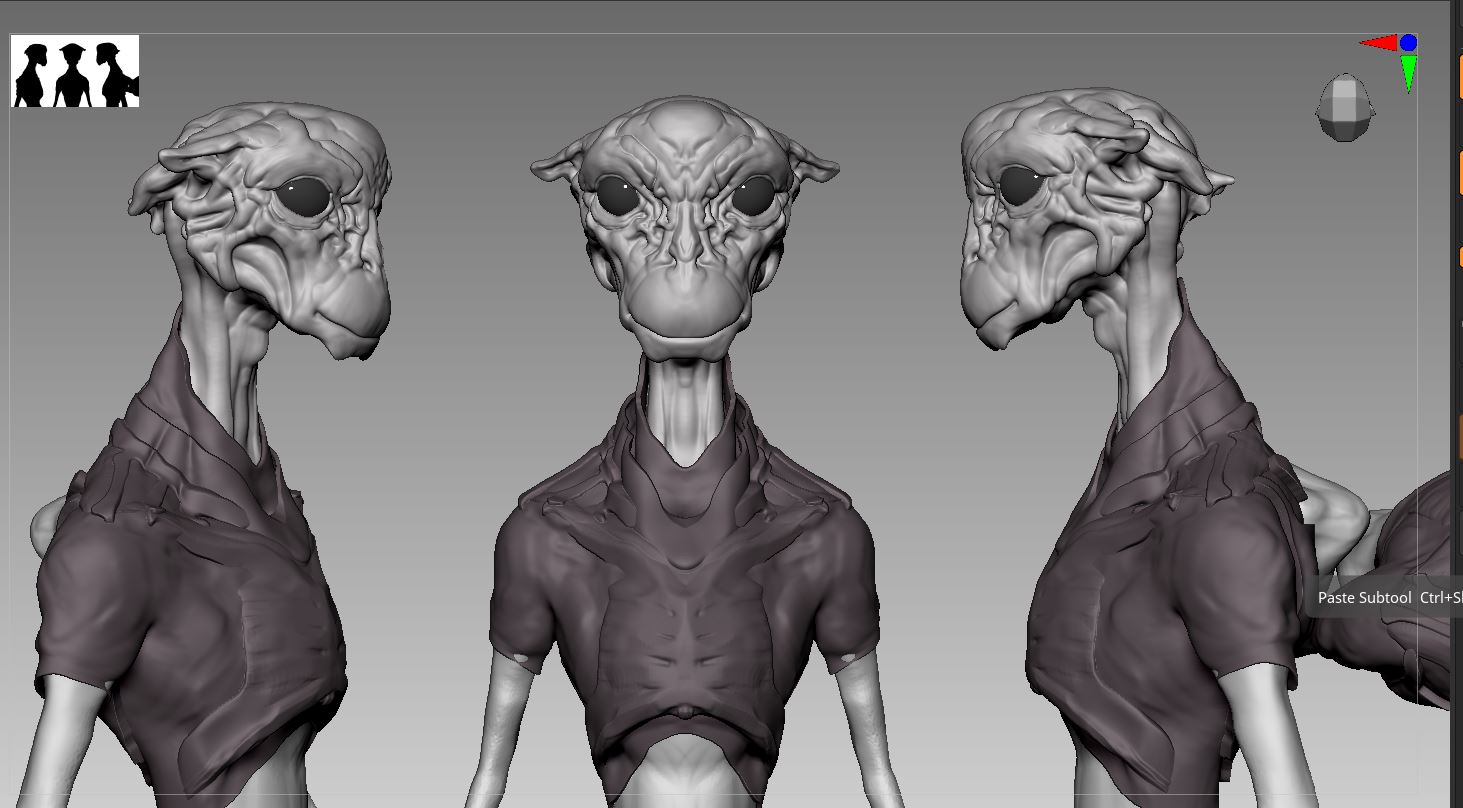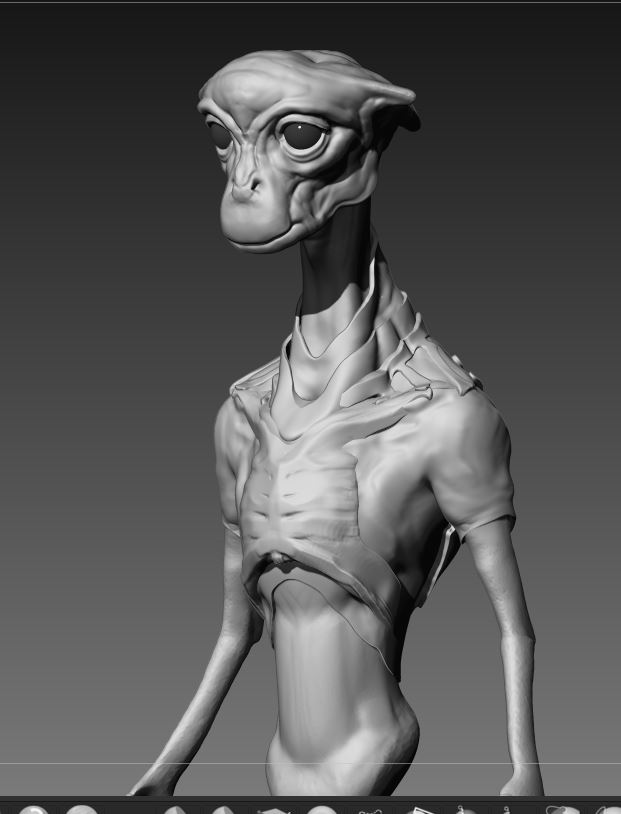 So this sculpt was originally intended to be of a wise friendly alien but I'm slightly worried that it's slowly turning into a mangalore from fifth element. I'd love some feedback so let me know you think.
The first image is my latest version and the second is an older version. I'm worried that perhaps I'm perhaps making his face too complex. what are your thoughts? I'm not certain if i should have more areas of rest or if I've got the right balance. Also I feel the area around the eyes is kinda weak right now. This is my first time posting any progress on Zbrush Central and I was hoping to get feedback to help improve my shape language and silhouettes so any feedback is appreciated!
I'm also currently trying to do more sketches to just get quicker at sculpting and ideating so I intend to develop this as far as a good sketch but I'll probably wont develop it to a production ready model.