Hey all!
Been following ZBC for ages and I'm amazed by all the inspiring work here.
Pretty excited to join this community! My first post nervous.
Got introduced into ZBrush by a friend of mine back in the day right before version 2.0 came out.
So yeah, it's been quite a journey already.
I thought to introduce myself I just post a few images of one of my latest projects. So lets go, hope you like it


This creature buddy could be some kind of special trained grenadier using jump stilts and auxiliary thrusters to reach the top of enemy battle mechs to place his sticky bombs.
The model is actually not textured yet. I'm only using displacement maps for the skin parts and simple normal maps for the fabrics.
It was a collaborative project with my friends Perry Leijten and Karim Baz. Perry did an amazing job rigging him and Karim created a cool idle animation (end of this post).
Software used were ZBrush, Modo and Photoshop.
Some final renders:
In ZBrush I translated the 2D sketch into a 3D concept so Perry and I could do some deformation tests early on.
I mostly used a set of standard brushes that come with ZBRush.
The armor changed a bit during the sculpting process.
Perry had a great idea for making the armor more functional and adding more range of motion without losing the original design intent.
Once the sculpt was done everything was exported into Modo for re-topo and remodeling for Sub-D.
After the mesh was finished I brought the skin parts back into ZBrush to sculpt the final skin detail. Below is a screenshot of the head with a detail pass.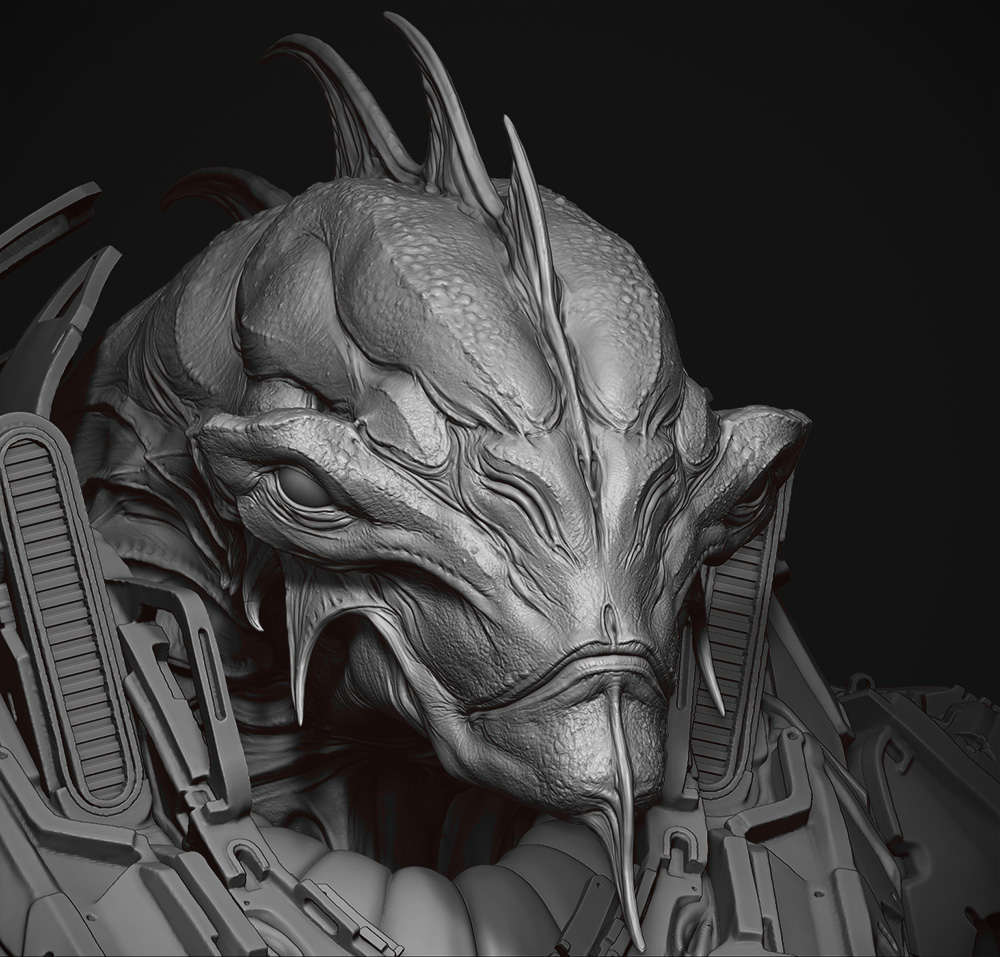 To wrap it up I've uploaded a capture of the idle test animation.
Thanks for dropping by guys!