This is my first time post my CG work on ZBC,named as "AI Dentist".according to the original concept by master Kim Jung Gi (from Korea).Of course it also adds a lot of my own ideas,for example this female robot and change background almost .
I use ZBrush, MAYA, Marvelous Designer, Substance Painter, Mari and other softwares.I made almost all models with ZB ,such as human body, scenes, props and used sculptris-pro made hard-surface.Using fibermesh to create the character's hair, fibermesh sculptris-pro is a powerful function it can achive any effect in our mind.
I believe in the future society, robots will occupy a very important position. They can help us to do lot things.but it is difficult for me to imagine what happens when robots have consciousness. Will they help us better? Or they become our enemy?what should we treat such this life or just things?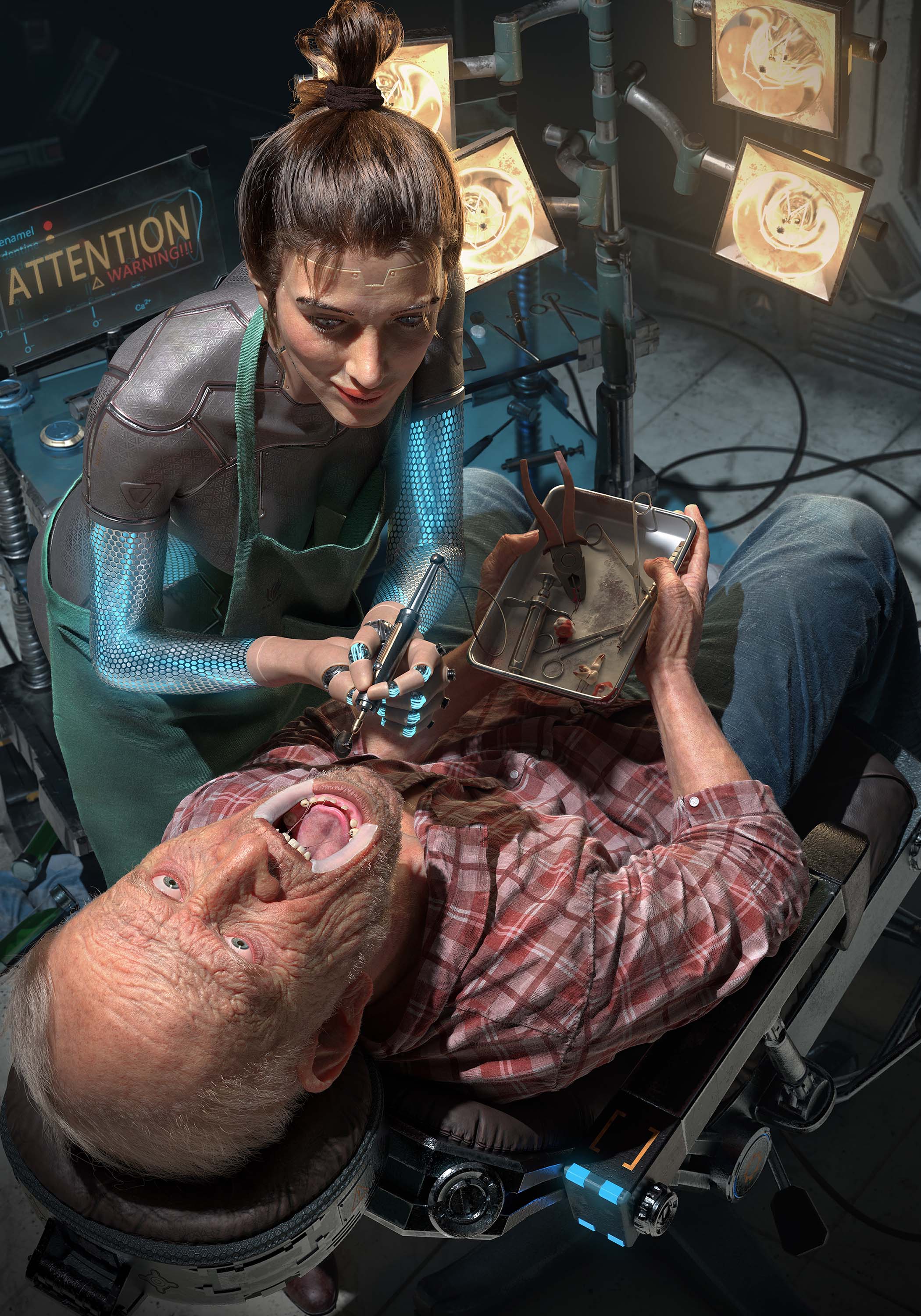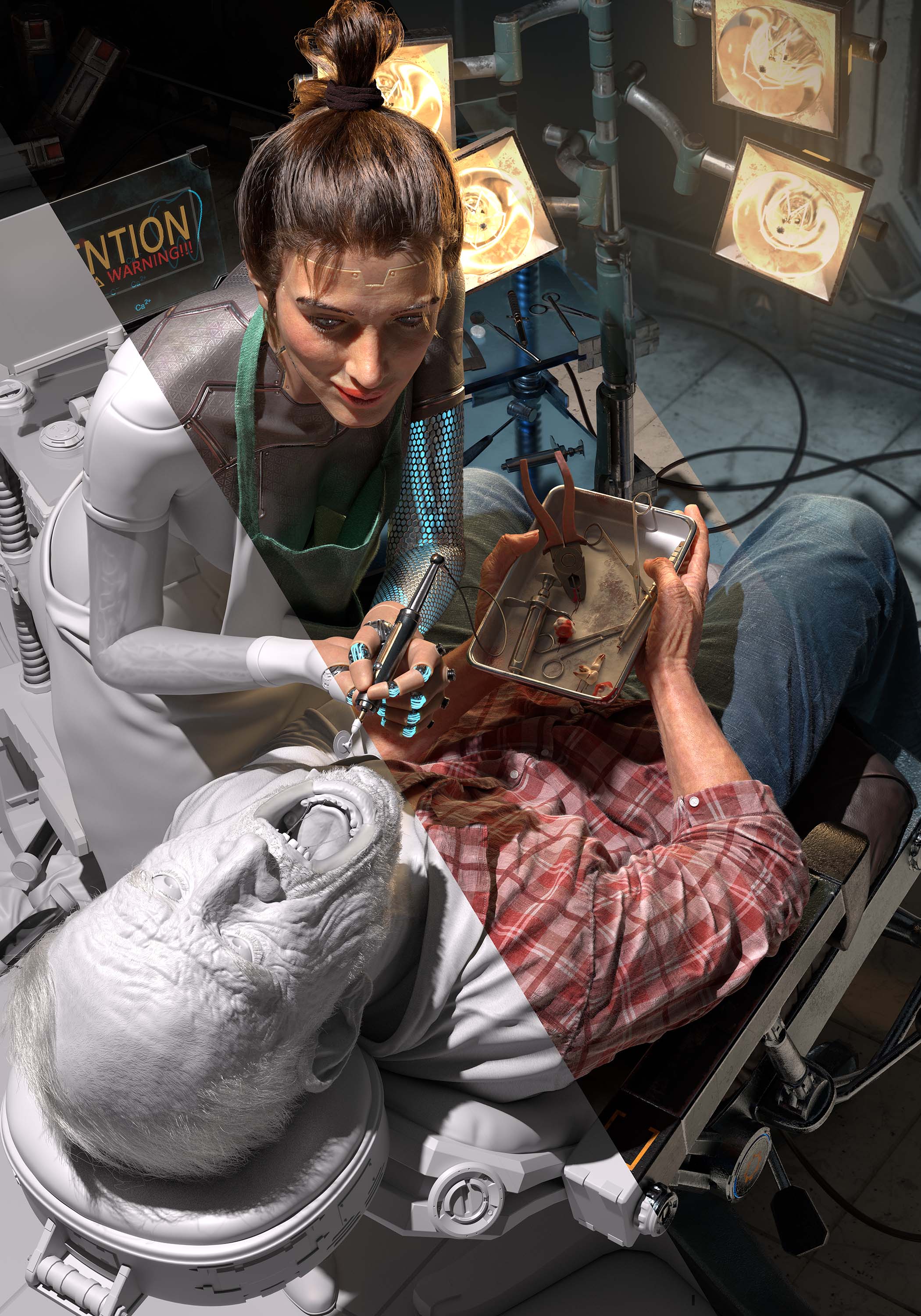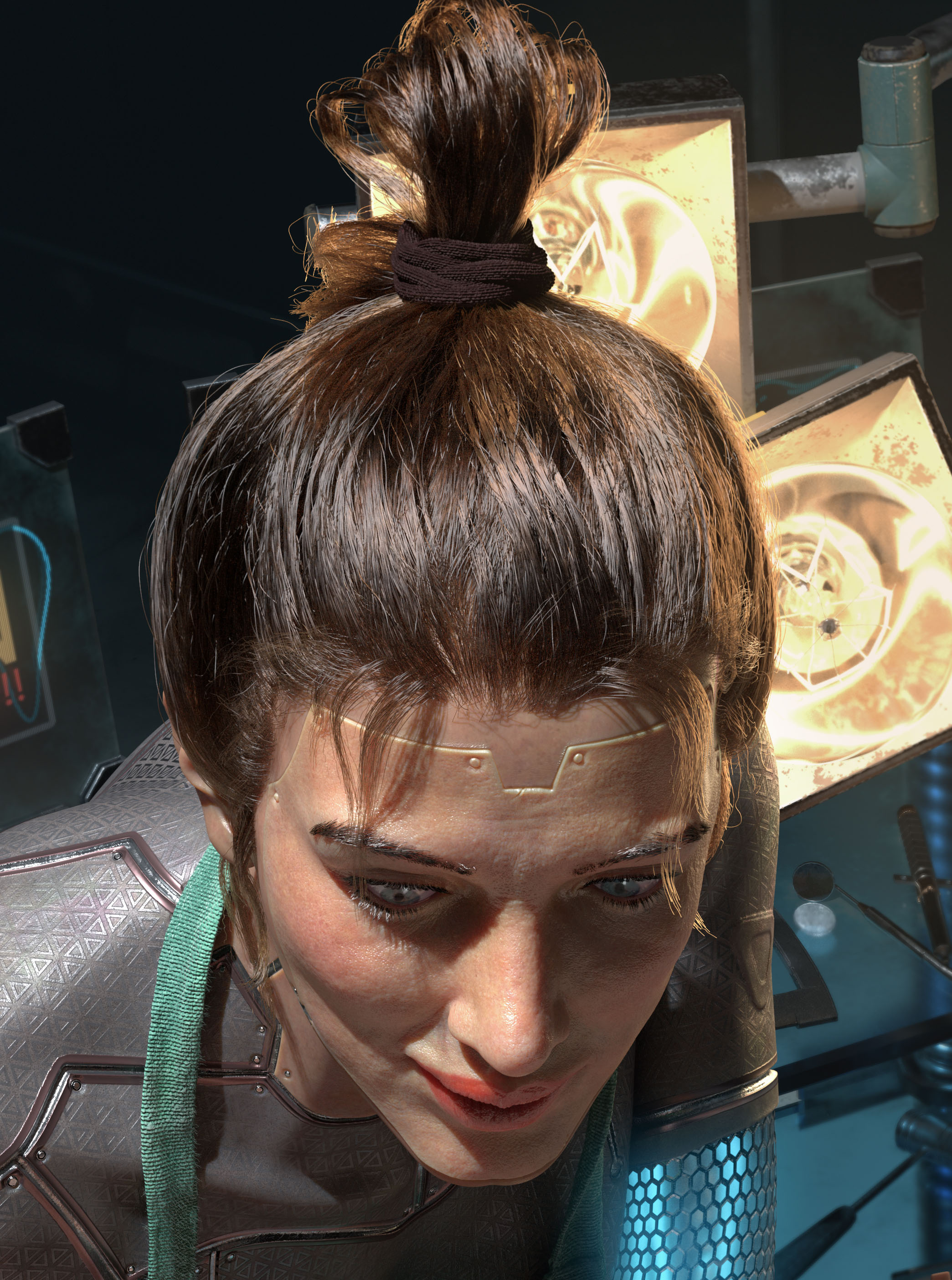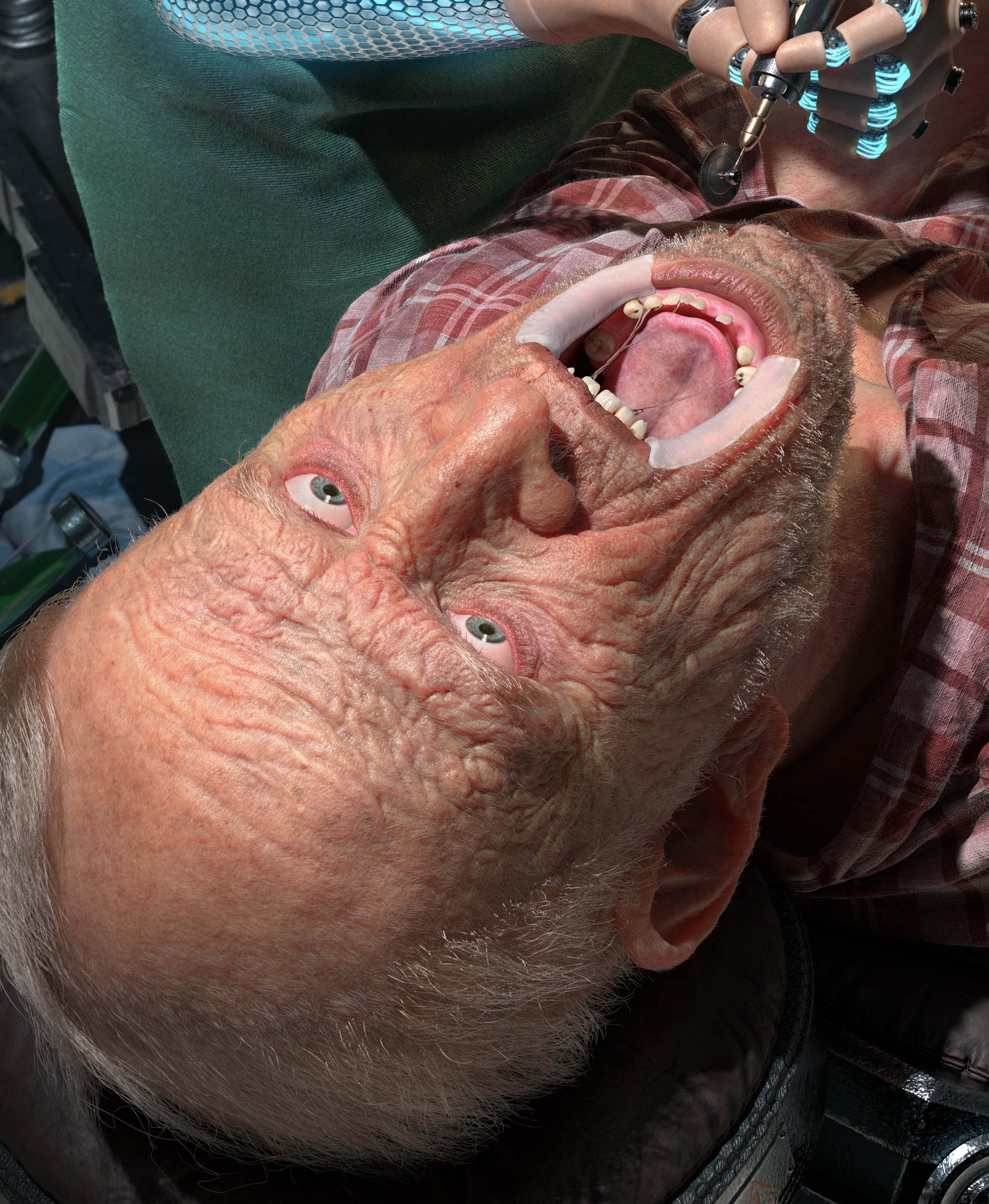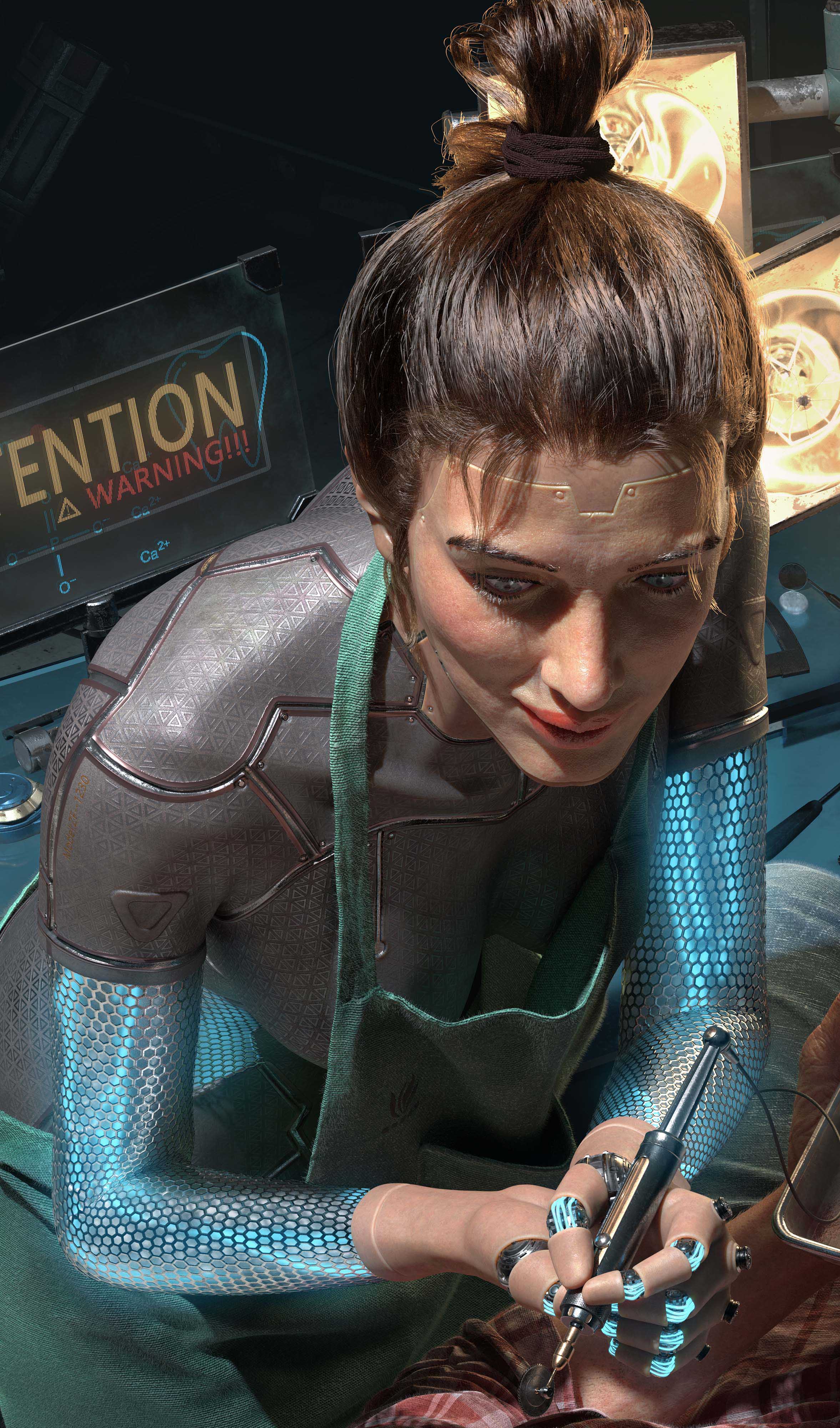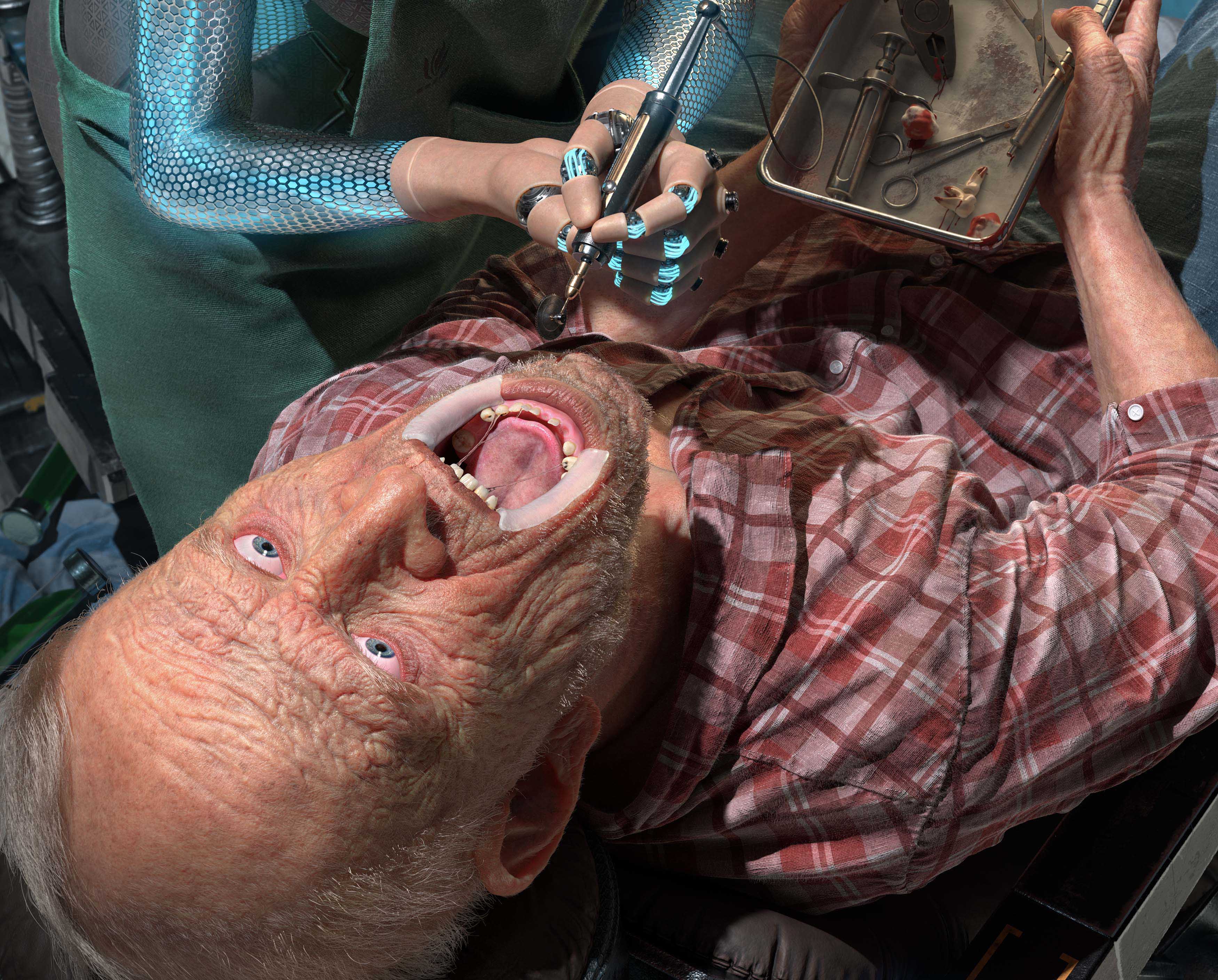 Attachments