A WAY OUT - Character Art Dump
Hey ZBrushCentral!
I would like to show you some of the work I did for the indie game A Way Out. I started out as an intern just when production of the game got started and by the end of it I had become the Lead Character Artist at Hazelight. During the years of production I learned a lot and as always ZBrush was my main tool when it came to creating the characters for A Way Out. Big thanks to everyone at Hazelight! Credit goes to the whole studio. The entire team worked really hard to make this game happen.
Leo & Vincent
Throughout production of A Way Out I was tasked with creating many of the main characters. It was an honor to be a part of this project and to be entrusted with creating Leo and Vincent as they are some of the most important characters in the game. My role as a character artist mainly focused on sculpting, modeling and texturing their heads, bodies, arms/hands and hairstyles (plus some wrinkle maps etc). During the project I always kept an eye on their overall look based on the directions from our Creative Director, Josef Fares, and Art Director, Claes Engdal. Many of Leo and Vincent's different outfits were created by the other talented character artists at Hazelight; including Moa Alfredsson, Hvile Öhrnell and Carl-Emil Andreasson. Shaders were done by Jon Micheelsen.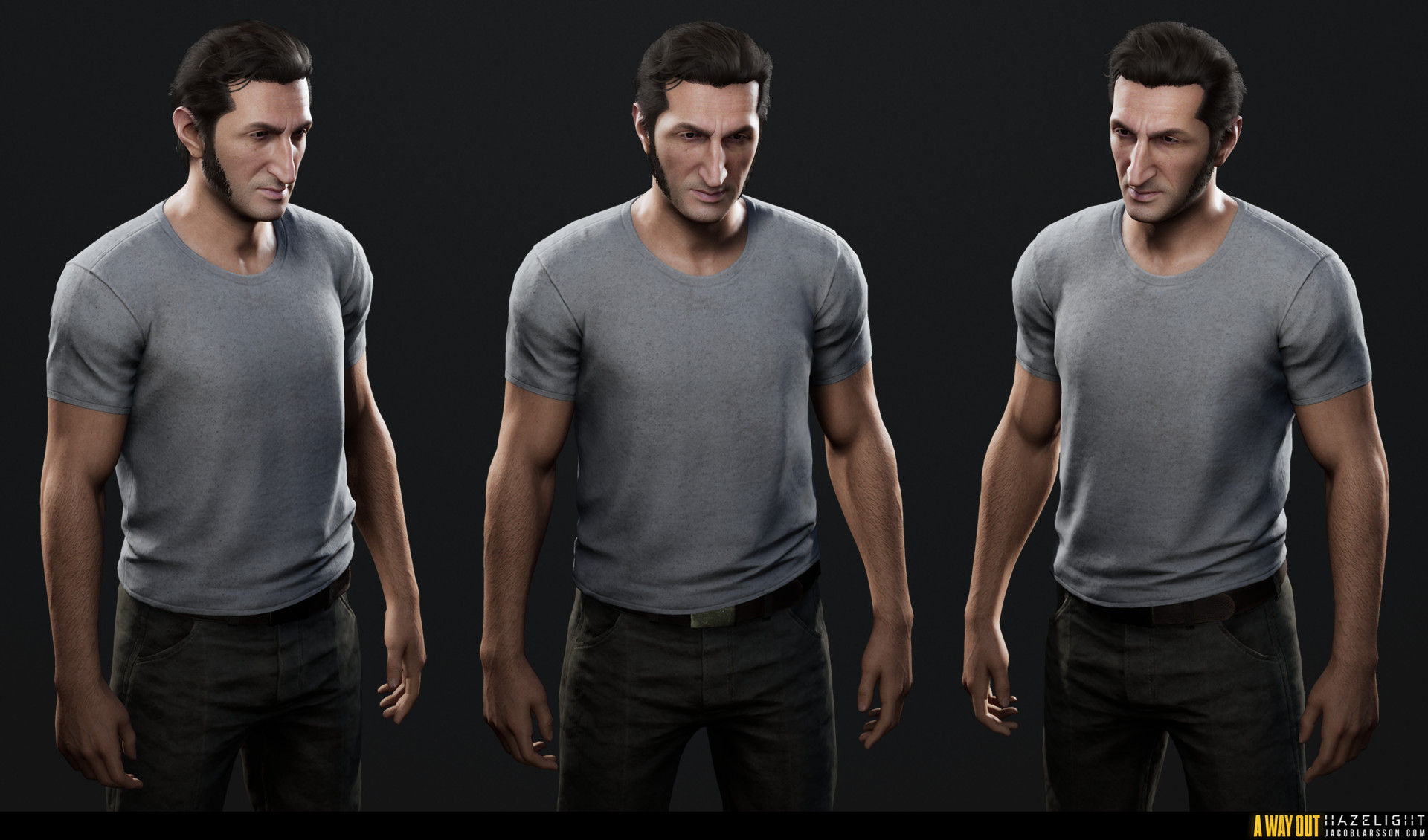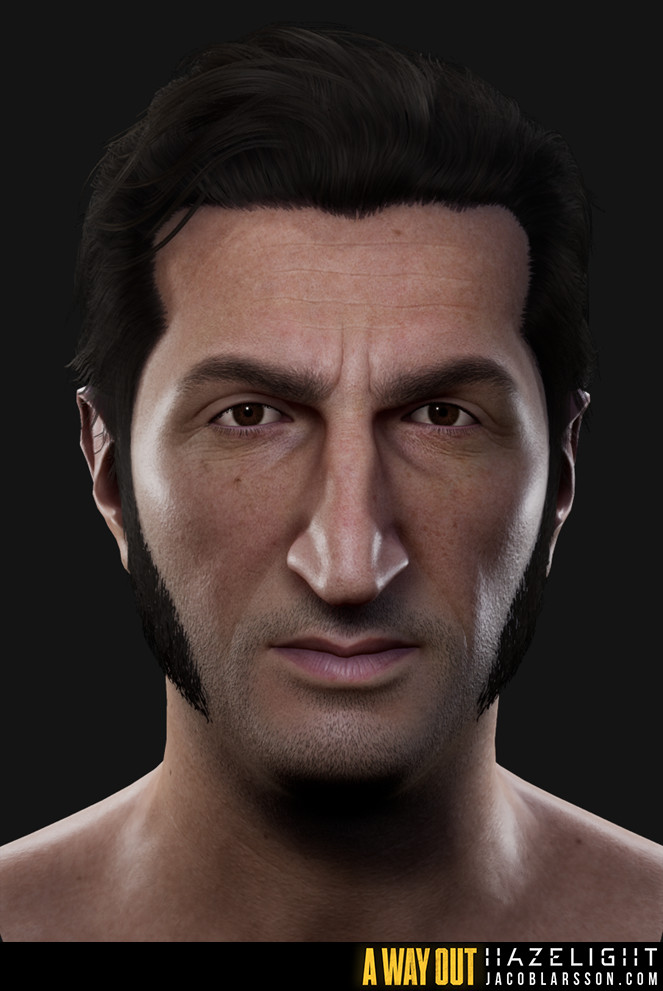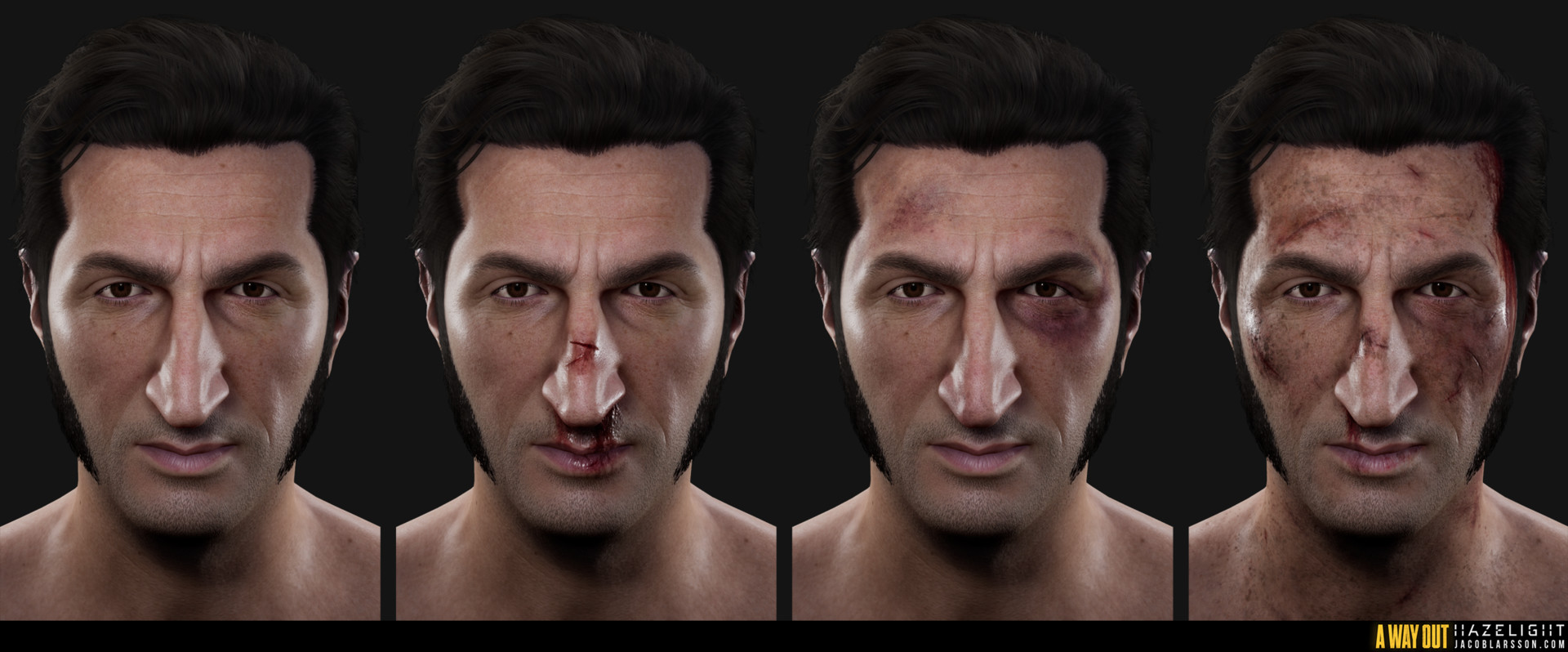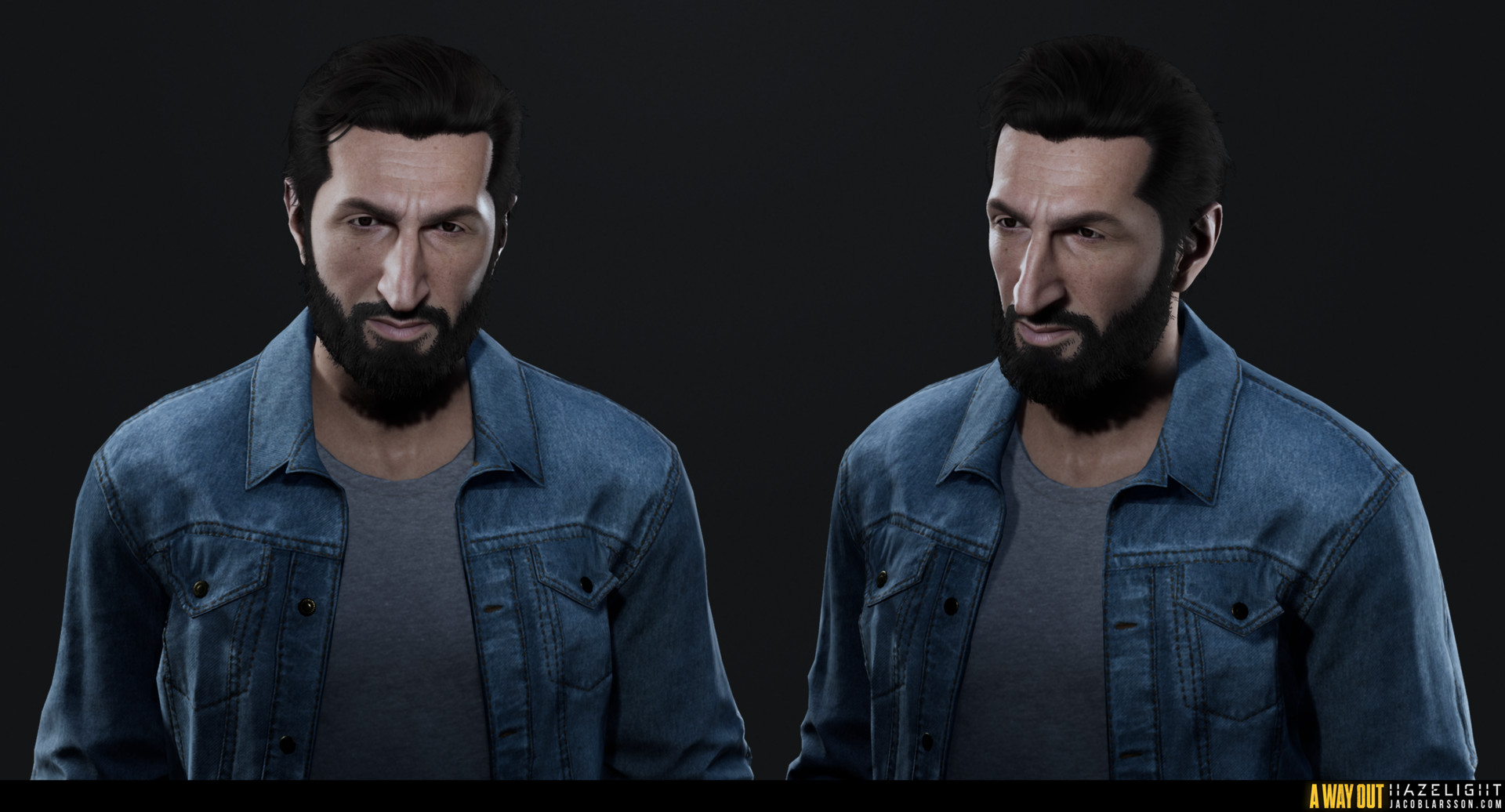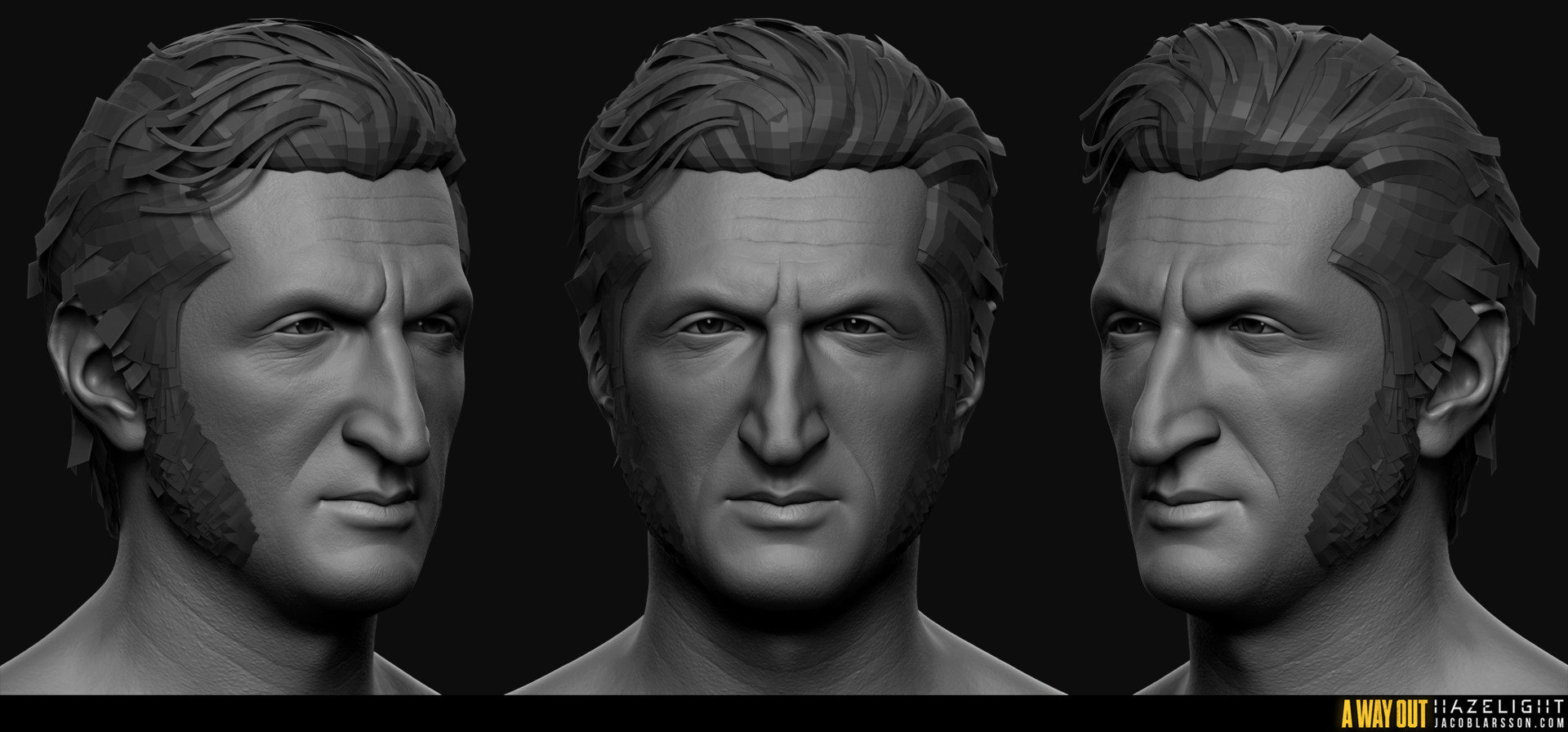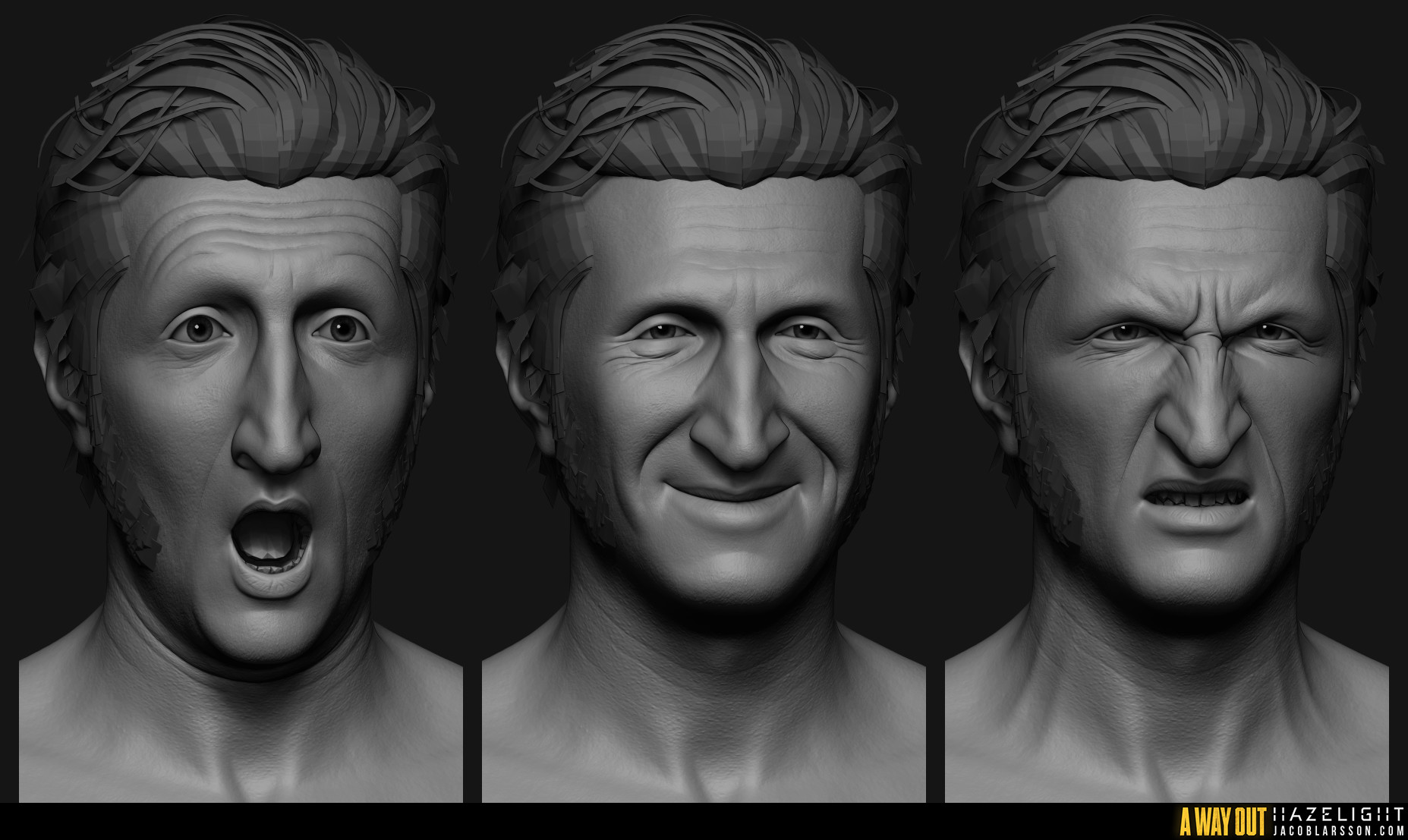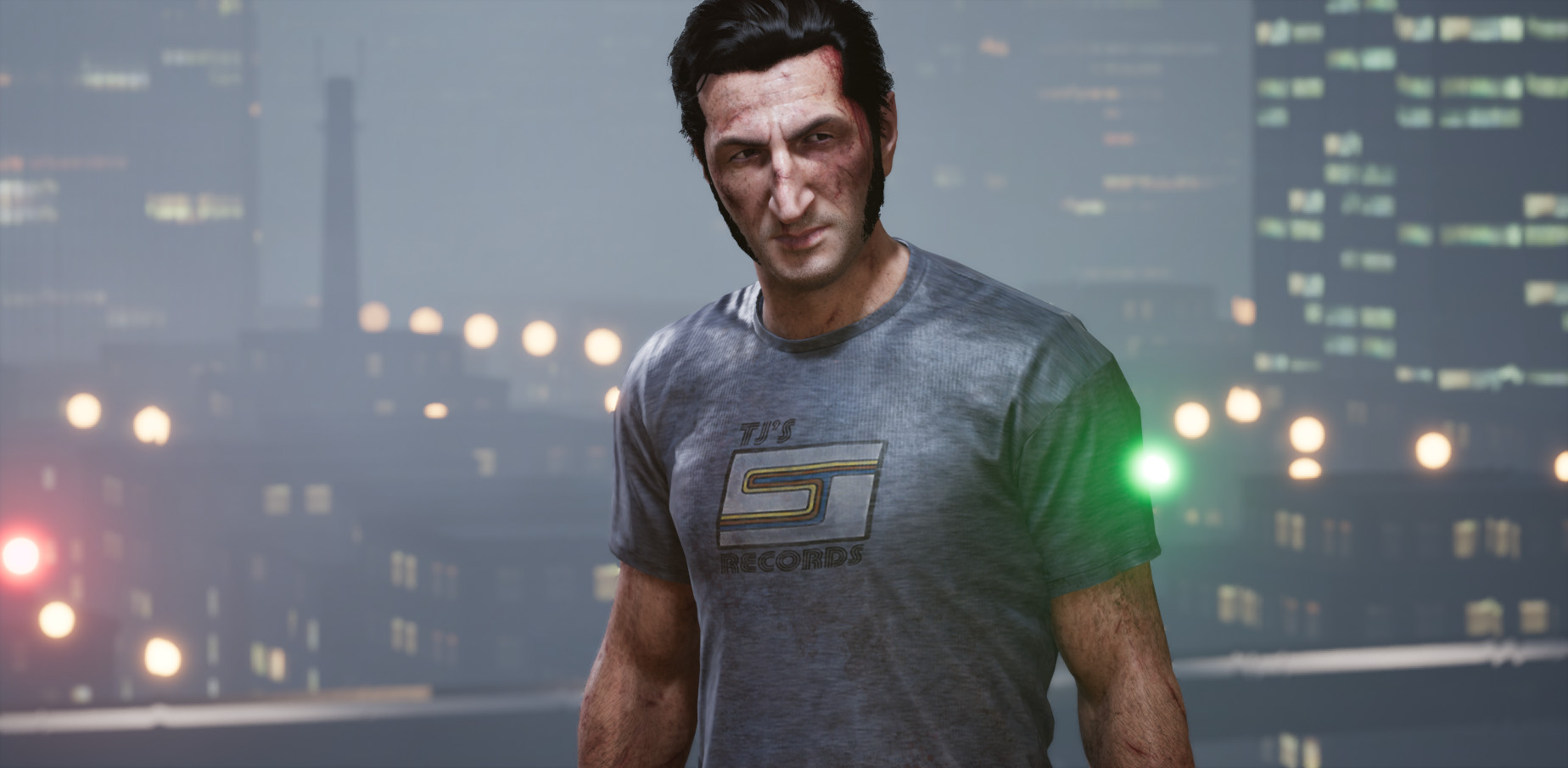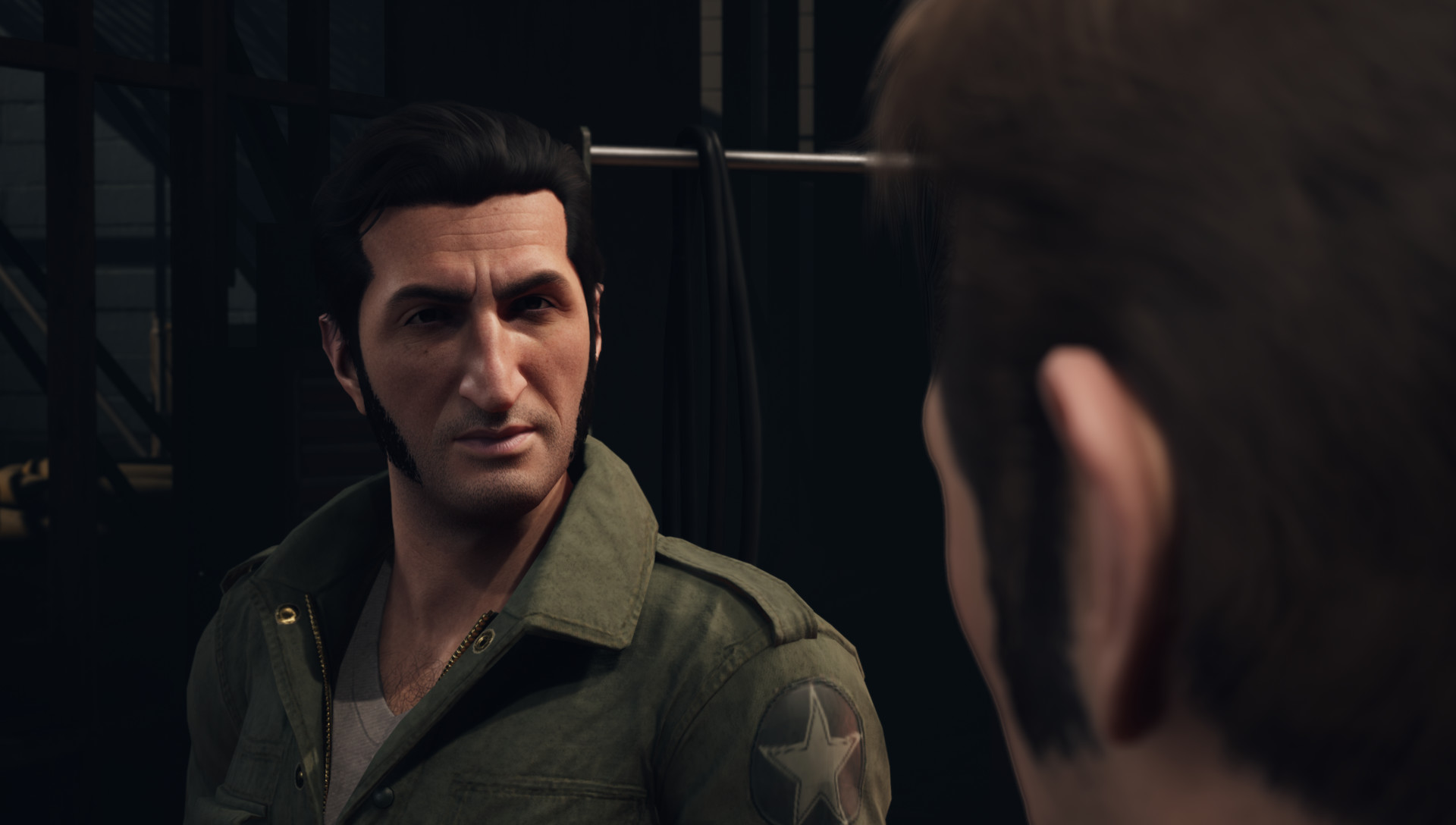 Attachments