a real z-dragonguti!!! hhiihih i like it a lot

bravo
by
Nice work on the dragon model, cant wait to see the rest of the body with the same details!

Good Update Buddy!

Marco, Piz Grazie mille!

Thanks AA-ron! I started in detailing the body… still have to do wings and abdomen and starting to adding teeth and belly…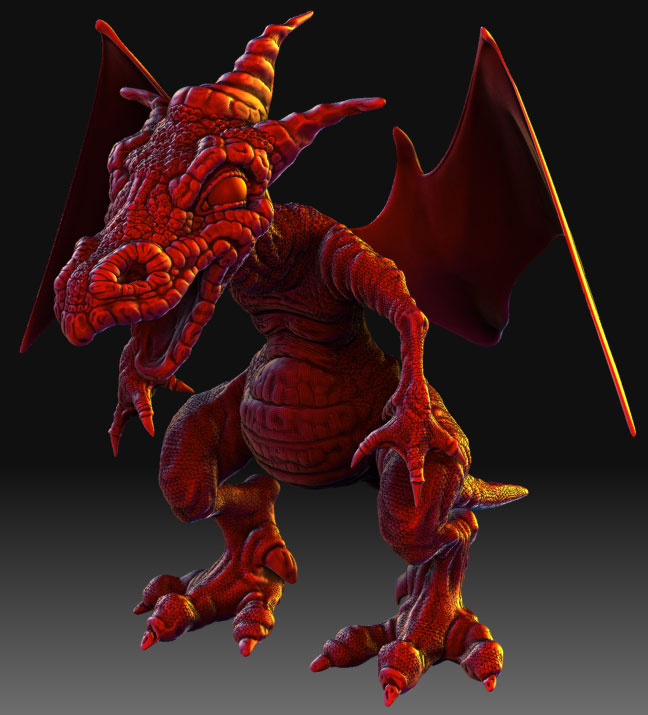 [attach=78456]Green.jpg[/attach]
ciao
guti
Attachments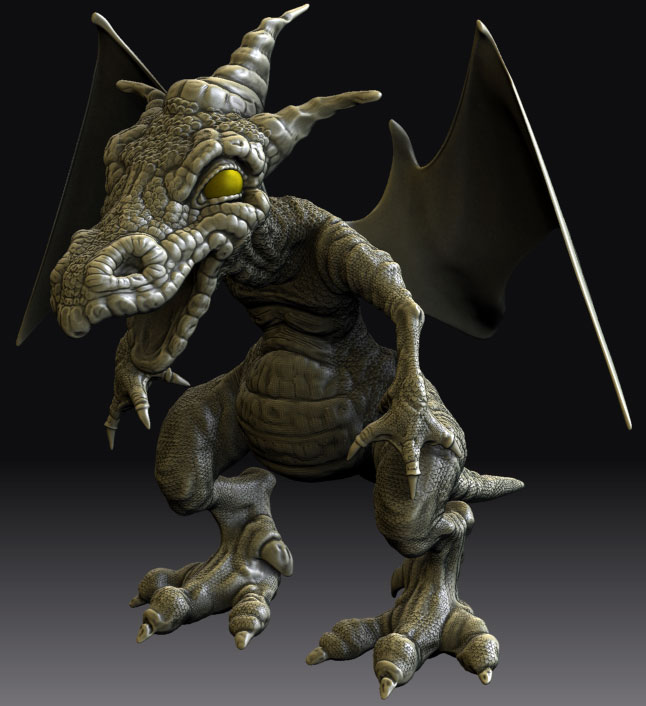 Very Good Again Guti! I like very much the the red version… you are Materials Master!


Thanks a lot Piz! I love the matcap capabilities… but I still have a lot to learn!
I take a little break on my little dragon…
Still continuing on my doodles with the hope of get better whit my sculpting skill… I know that the anatomy is not proprely correct… but if you like there is anoter timelapse (for the sake of thrad title

)
Here's the timelapse:
[VEOH]v1601097mBWjkajt[/VEOH]
And a couple of rendering
[[attach=78754]dooddle001.jpg[/attach]]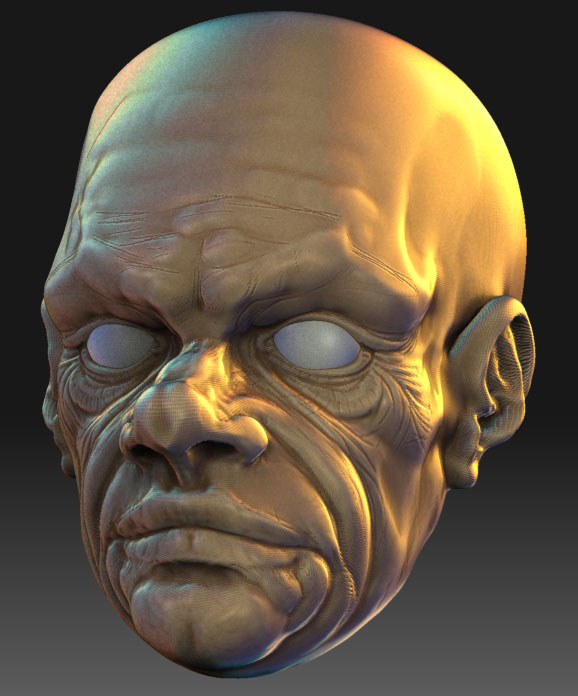 [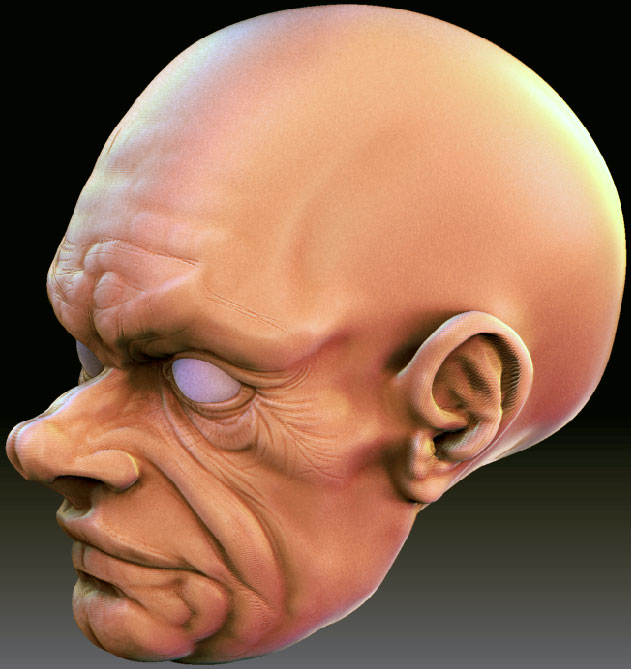 ]
ciao
guti
great piece, i love your materials

very nice toon style, detailed but attractively distorted! thanks for the clay
Very good work on this last Guy! Thanks for the timelapse and also I like your toon style…


Ciao Guti!
Thanks Onibaka, hyper_z and Piz!
I continue my test on materials… far from realistic… but I like the result!
there it is the great Antropus' skin material and a couple of matcap… plus a lot of testing on the operations with all this layers!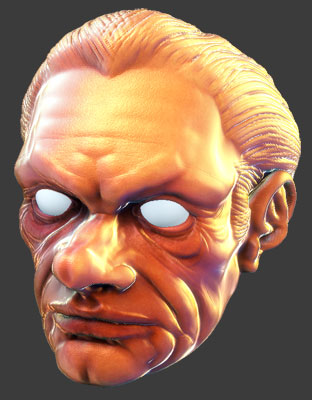 Your doodles are realy impressive

…the head is getting better and better each time!!!

by
mrc_o
Thanks Aiman!
Thanks MRC_O!
This is anoter dooddle… I've saved the zBrush session… but it's too late here (Now is 1:35 here in Genova!!!) so I've no time to make the timelapse… I'll try to make it as fast as i can.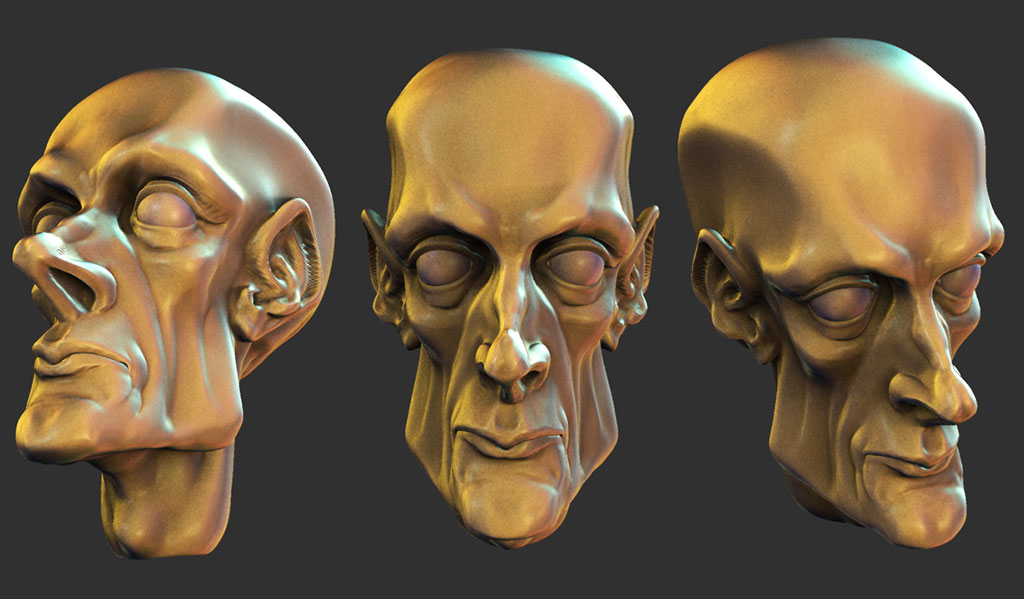 This is the first of the series of doodle where I haved an idea of what I wanted to do… and the result is close to my idea so I'm very happy

!
Hope you like it!
ciao
guti
This is excellent! It reminds me of the "critic" on Ratatouille. Look forward to more!
Excellent! He looks like some sort of vampire butler! Haha. I live this a lot!
Cheers
Brett
Great Guti!


@Paint Guy: Thanks! …When i sculpted the last head the "critic" was on my mind (with other similar dark characters…). Ratatouille… what a great animation movie!
@Brett Sinclair: Even a figure of a butler was in my mind! …a very gothic butler! I'm very glad that you like it

@Piz: Thank you very much! The next piece is one of my first attempt with a reference… I hope that you can recognize this old funny man (it was from Genova)!
…I'm sorry that I promised the timelapse… but something goes wrong with the zScript… and replayng it make a model badly messed up…
I hope that you can enjoy this last doodle… it is one of my favourite character actor… and it was from my own city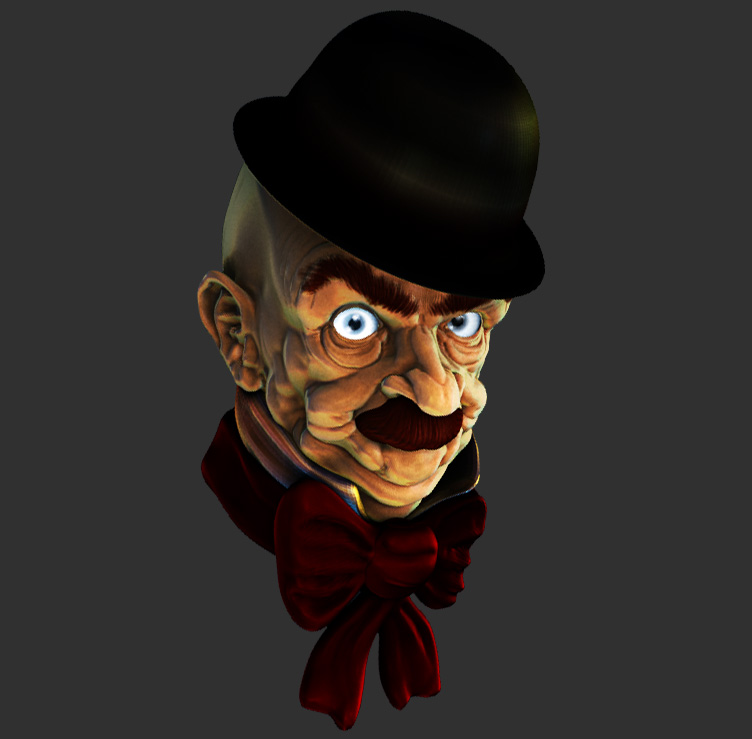 ciao
guti
great Govi portrait Guti


Really Stunning Guti!

Sembra appena uscito dai "I manezzi pe' maià 'na figgia"!!!