So I started the process of 3d printing a model of Apocalypse that I created a couple of years ago on my Raise 3d N2+. I decided to create a bust of the character and print it life size.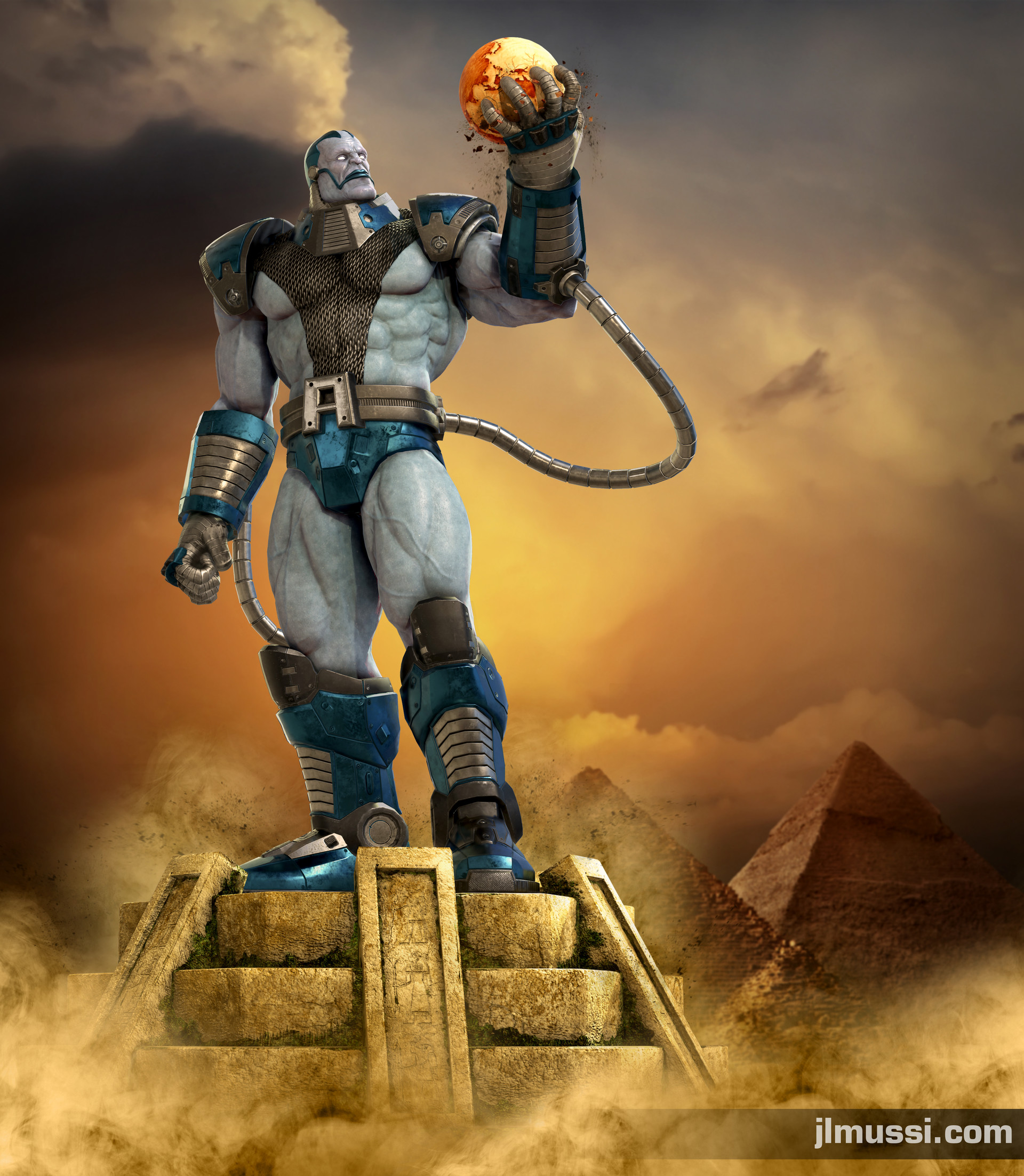 I first did some research on traditional busts to get a sense of possible direction for the print and how the torso would be split up. I wanted to find a right balance of removing the enough of the upper body that the piece is not overly massive but leaving enough to get a sense of what the character would be like as a whole. I found out that cropping too much of his body would also make the neck armor overly large, so I needed the right amount of torso to balance it out.
This was a good opportunity to put Zbrush's 4R8 new boolean tools to the test. I started by creating basic shapes and just cutting into the body. The great thing about the booleans in Zbrush is that it's a non destructive workflow. So once "bake in" your changes, a new subtool will be created, while still keeping your cut out shapes and original mesh intact. The other nice feature is that you can preview your booleans live and move around your geometry that is cutting away at your mesh and get an instant visual update.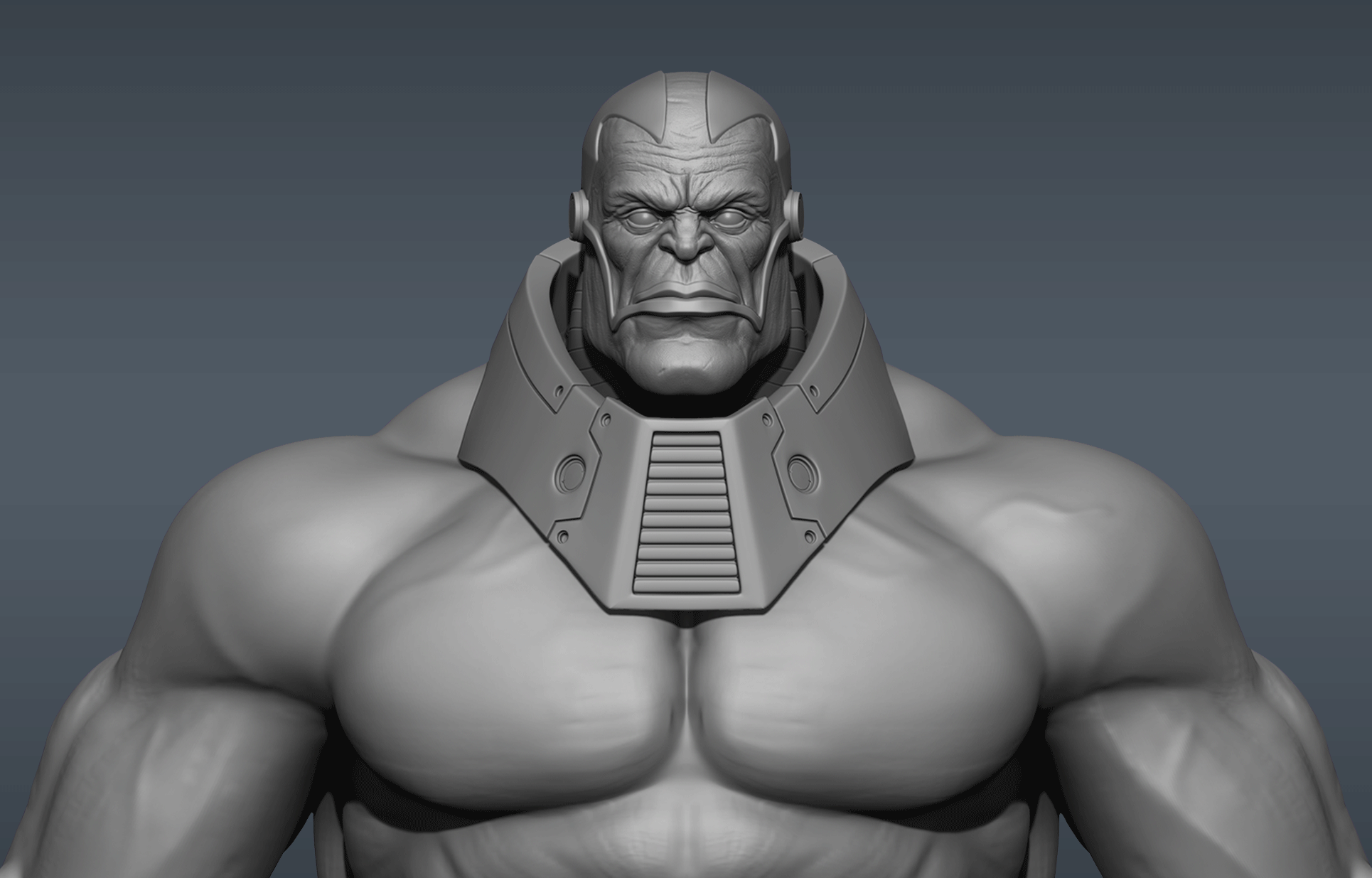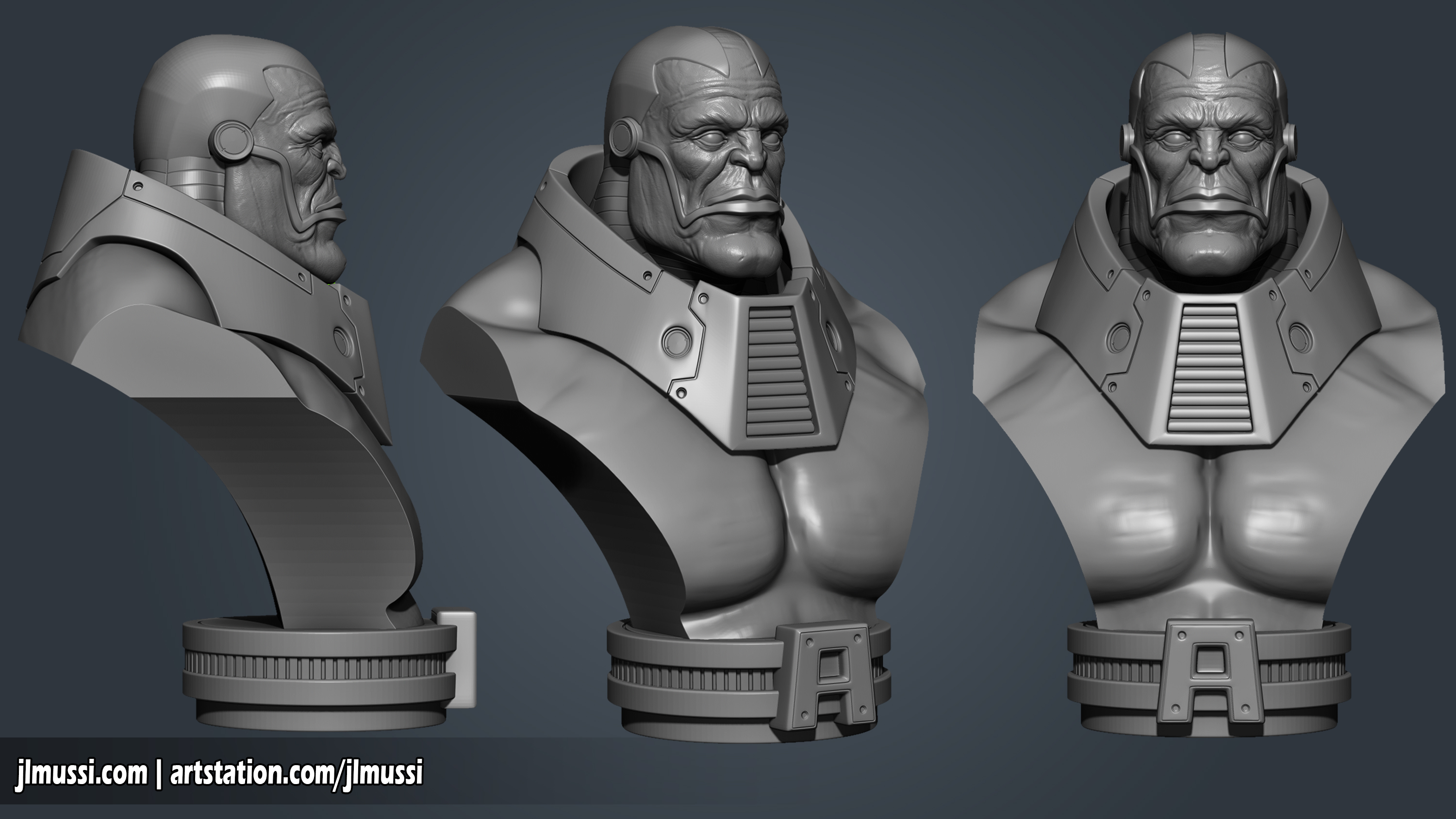 After starring at this for a while, I quickly realized something was off. I realized that the expression needed some work. It was perfectly symmetrical and the brows and nose had to be tweaked. I also had no pore details. I was able to put all the pores and wrinkle details and a separate layer. This also gave me the flexibility to push in those details further if they didn't show enough on the print. In my initial design was the full character so this didn't stick out as much nor was it my focal point.



Now it came time to optimize this for print. Besides cutting up the torso, the booleans tool was a good option to unify your mesh. When using an FDM printer, overlapping areas in a model will waste more material, increase print times and most importantly can cause errors or weak areas in your print. The goal here is to create a clean "watertight" mesh without any overlapping parts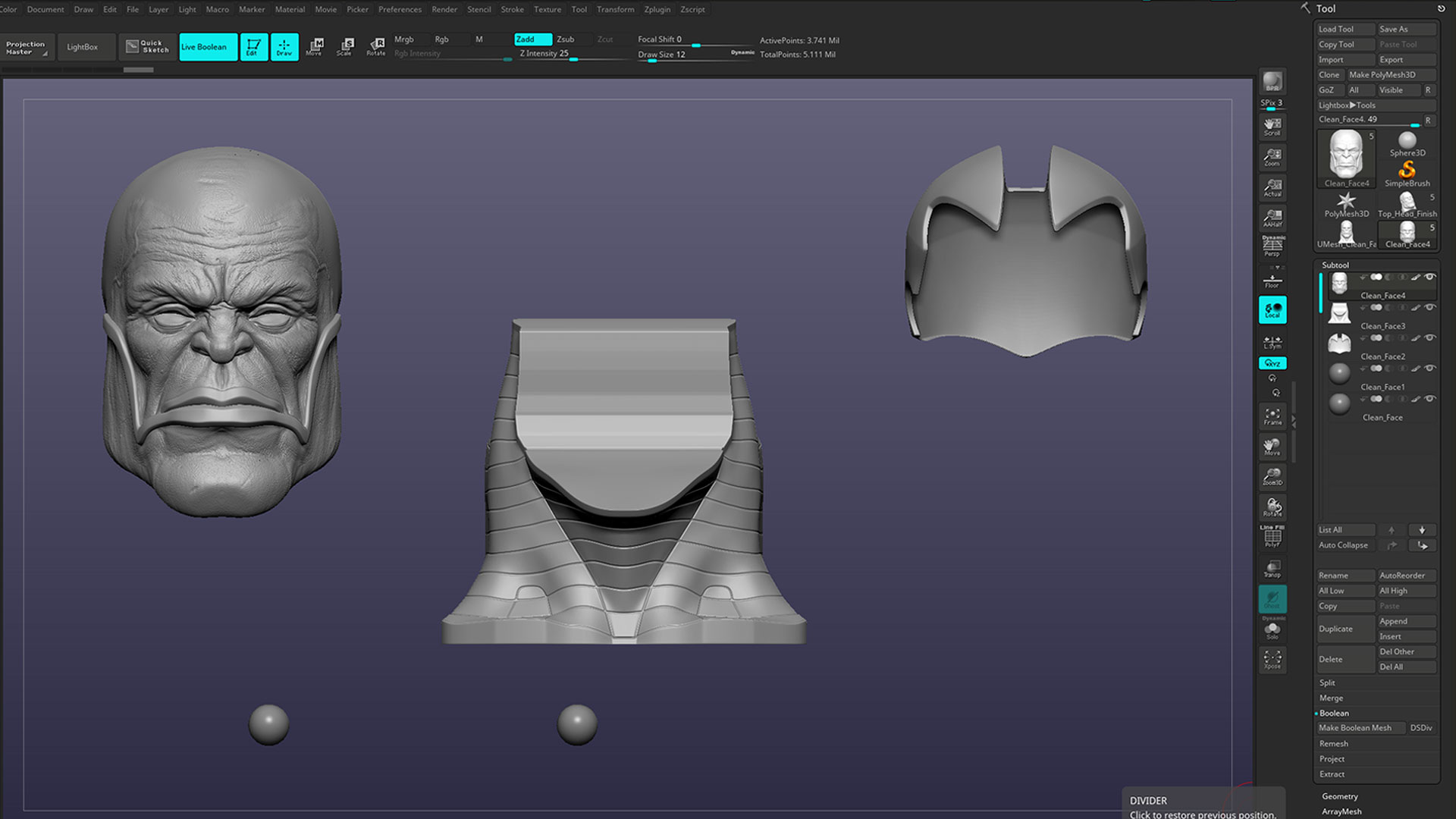 I hid part of the mesh to illustrate my point. These eyeballs printed like this will cause some of the issues I stated above. I learned that the hard way!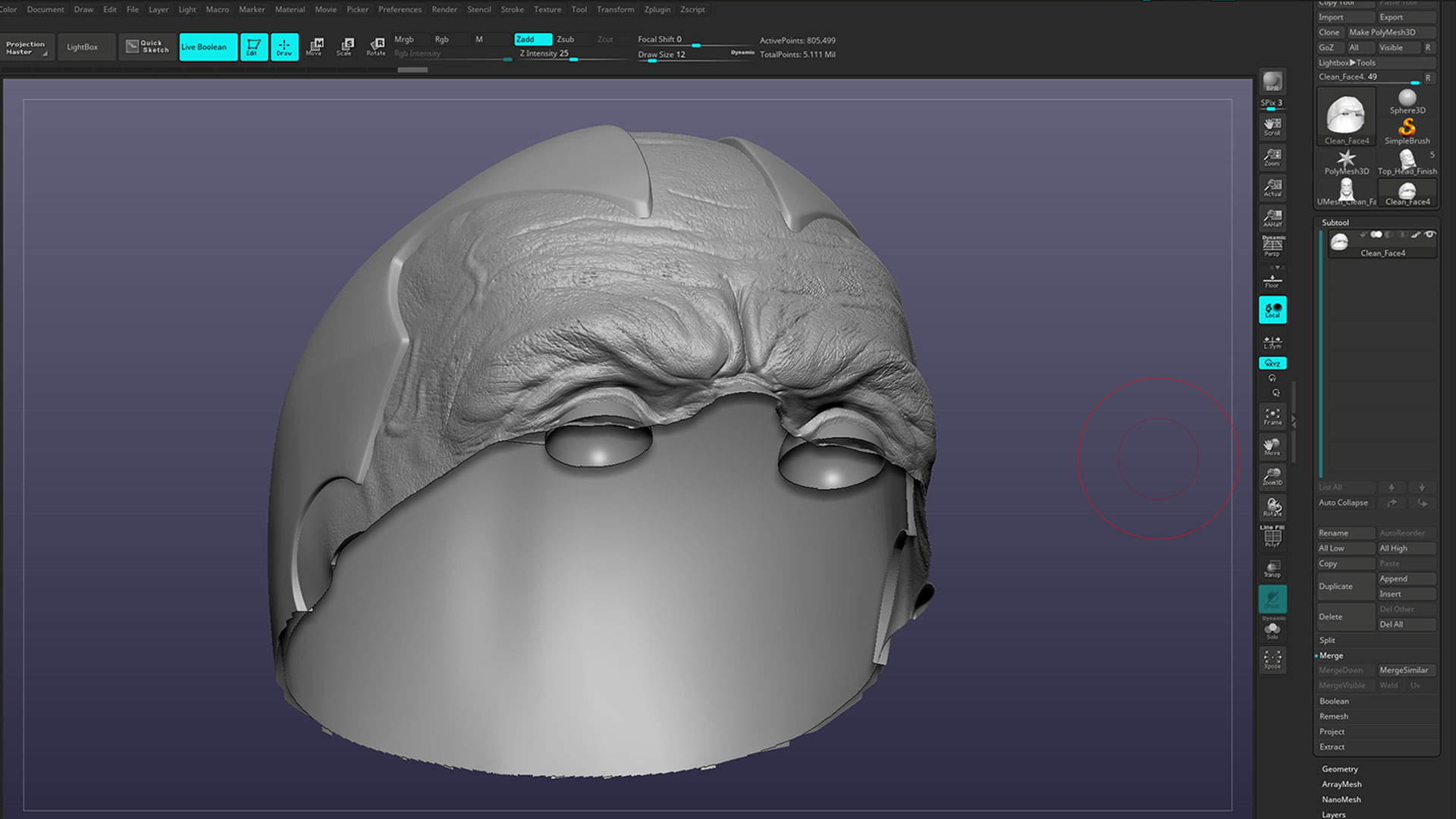 Here's how a small test section I did came out. As you can see the eyeballs and ears are being printed inside the head, wasting material and making the print weaker as those shells are not merged.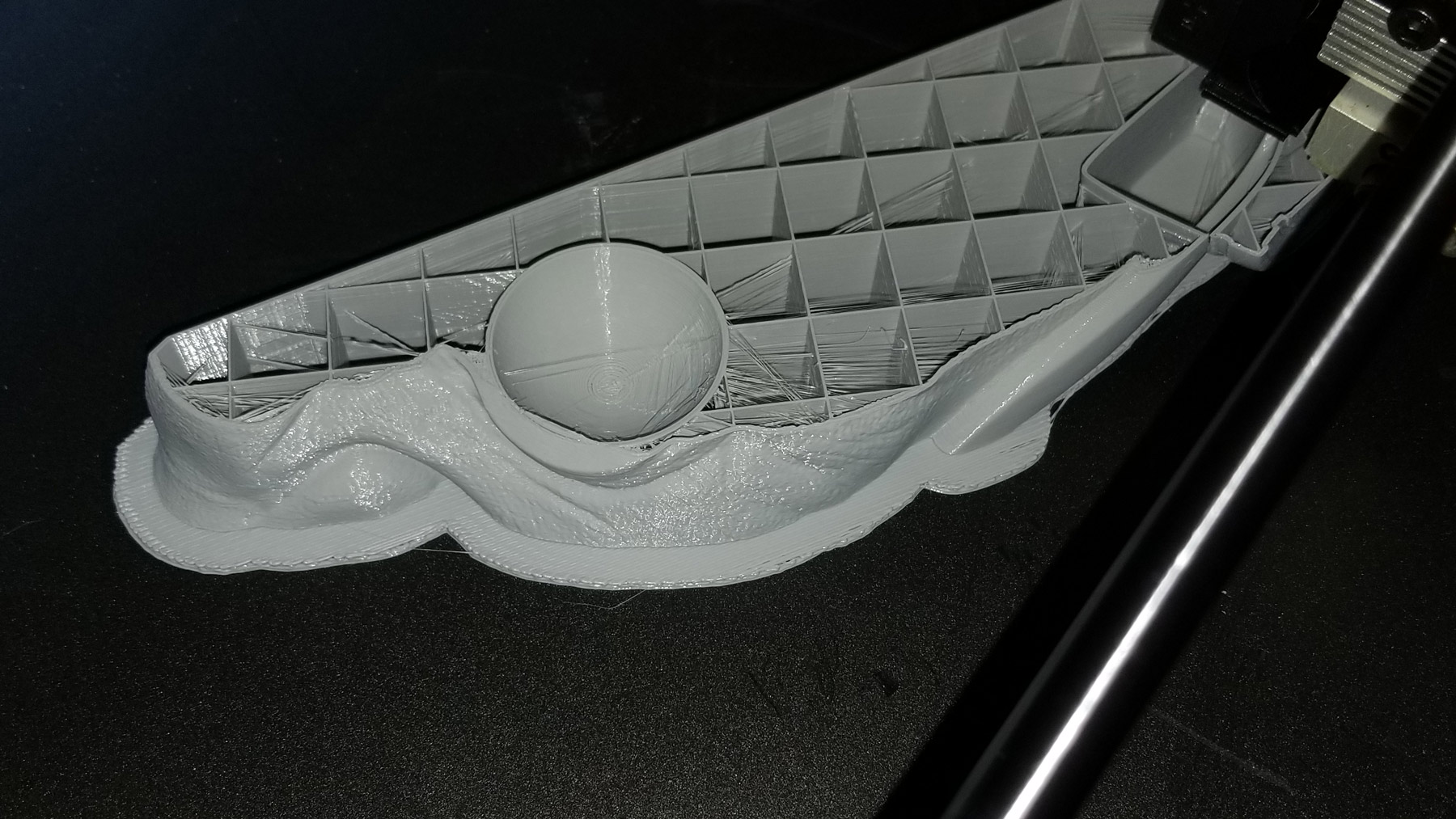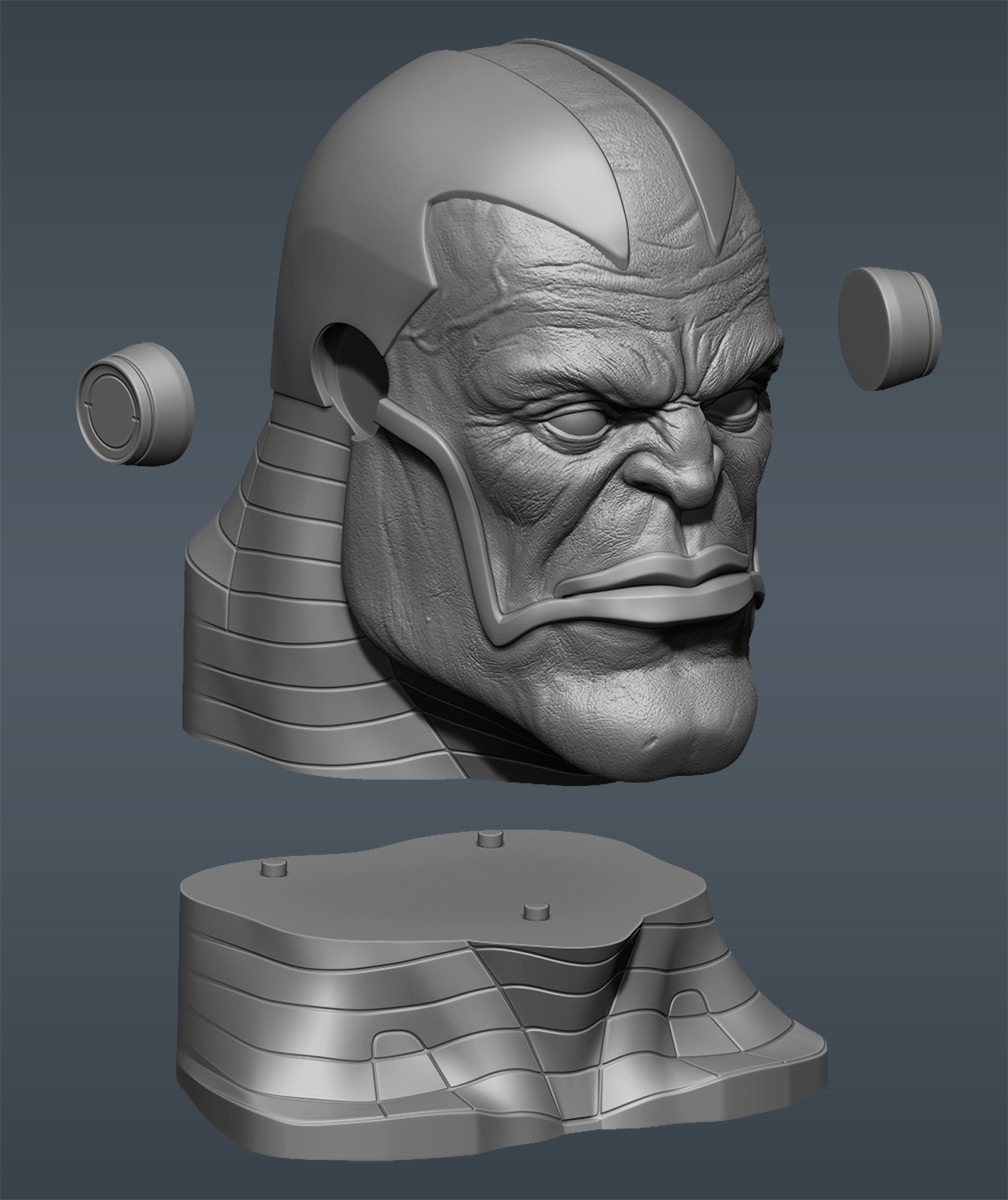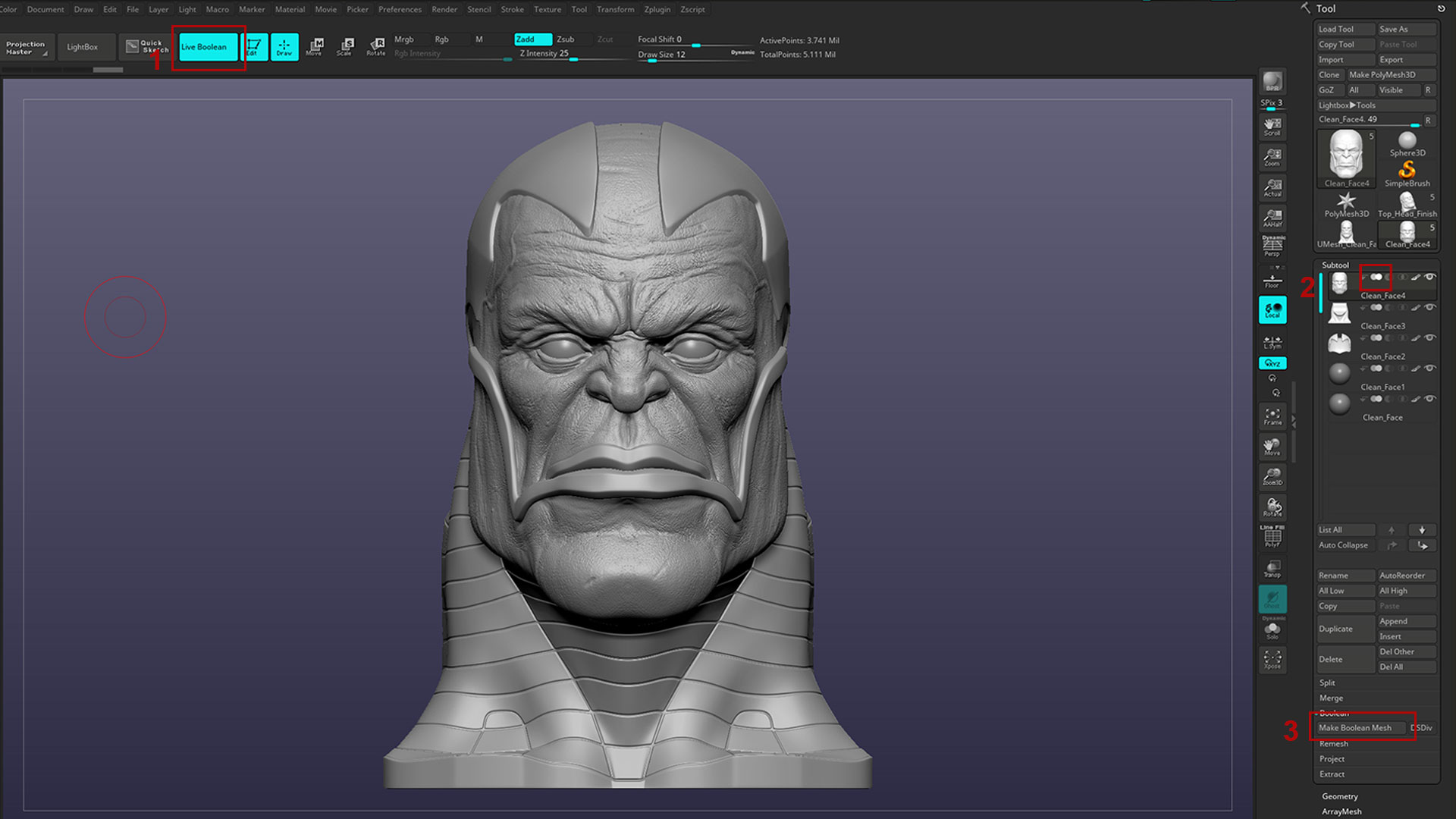 Attachments