Over the past year I have been transitioning from a traditional sculptor to a digital sculptor. Using Maya and Zbrush, I finished my first 3D sculpted and 3D printed statue a few months ago. It was a Thor statue for Upper Deck and Marvel. I've wanted to create a 3D printed piece for years but it seemed that the modeling technology just wasn't very intuitive, that was until I discovered Zbrush. It is an amazingly powerful modeling program and has really made my dream come true.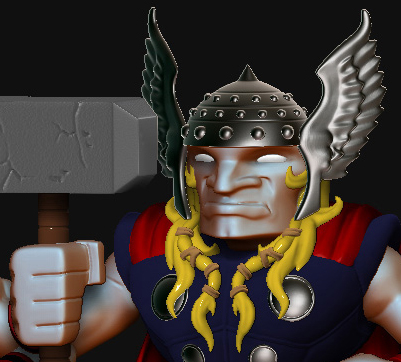 This is a fantastic community!
Thank you Pixologic for creating an amazing program that has truly made my dreams come true!


If you'd like to see my previous traditional sculpting and art here is my gallery http://malottpro.deviantart.com/gallery/
Thanks! Larry Malott
Attachments