My new course Designing Head Blockouts Directly in 3D is available on Gumroad
Check the link here - 3dandjoy.gumroad.com
Have fun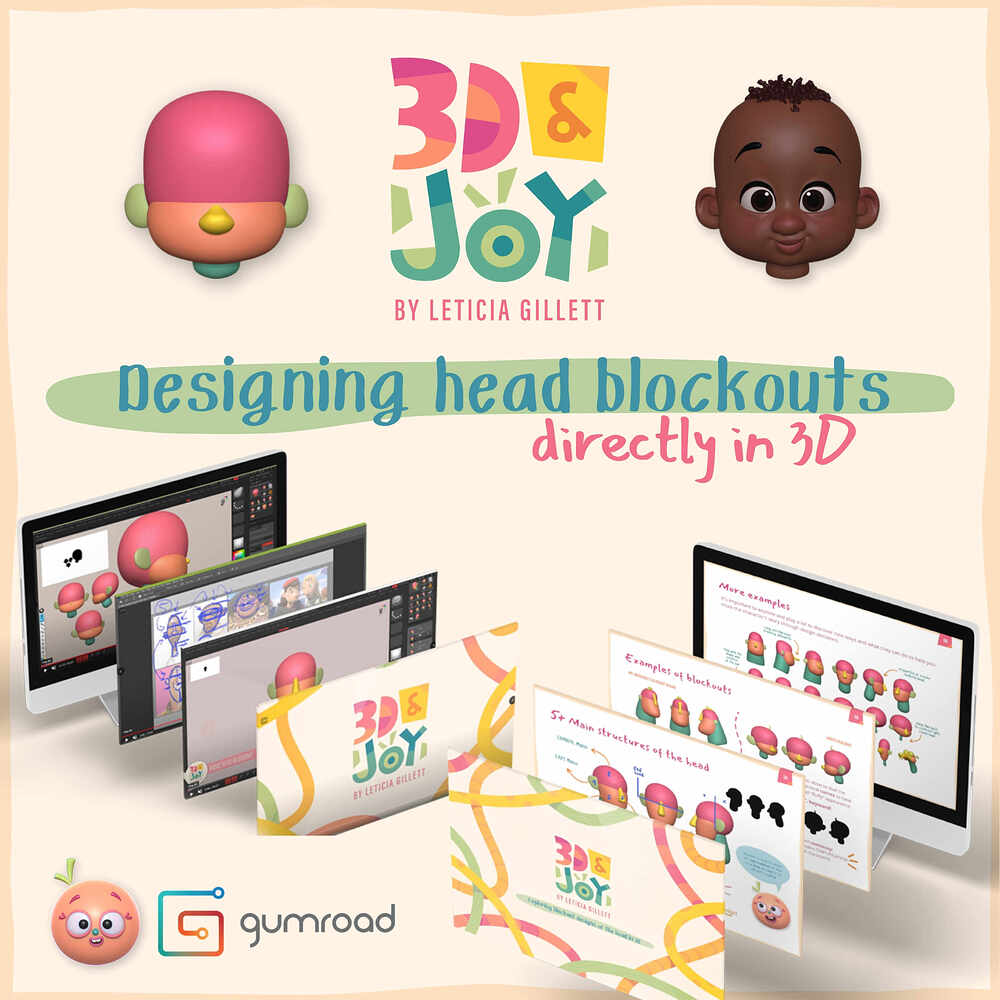 to watch the trailer for the course click the link bellow


https://www.youtube.com/watch?v=AfDVYPIm1oY
ABOUT THE COURSE
I'm Leticia Gillett and this is my class on how to design head blockouts directly in 3D.
In this first series of videos, we are going to talk about important stuff like design language, contrast, silhouette, iteration and how to create a simple story for your character. We will also talk about how to support that story with design decisions. And hopefully have tons and tons of fun while doing that!
So, let's break the fear of 3D concepting together! And remember: 'be brave, be kind and dream big!'
The course has nine videos, and they're structured like this:
Video 00 - Introduction
Video 01 - Tips on how to study
Video 02 - Blockout of a basic head proportions
Video 03 - Playing with design language in 3D
Video 04 - Breaking down some designs to learn from it
Video 05 - Creating iterations on the model design
Video 06 - Further exploration of the design and thinking about the story of the character
Video 07 - It's time to review it all
Video 08 - Bonus! More blockouts examples
Beyond the videos, you will also have a mini book (PDF format) with complementary material to help with your studies.
About me
I've worked in the industry for many years now and had the opportunity to be a part of studios such as Blizzard, Dreamworks, Netflix Animation and Walt Disney Animation Studios.