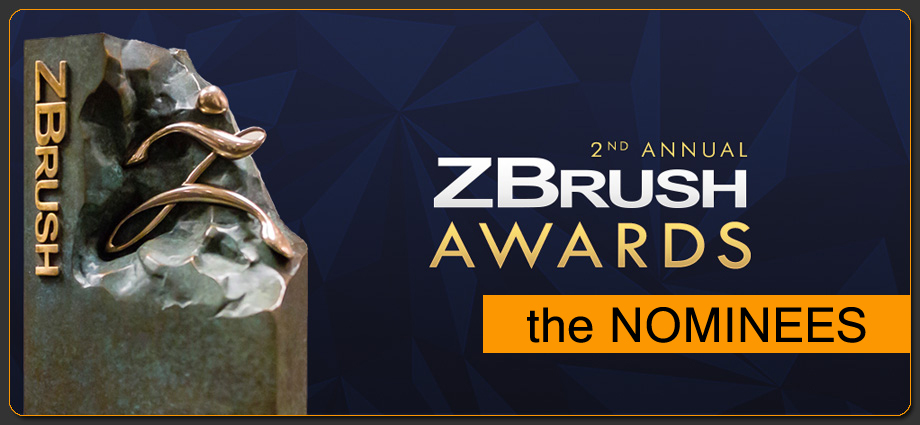 Throughout the past year, you've been voting on your favorite images posted here at ZBrushCentral and we are pleased to now announce the nominees for 2016. Every post between June 15, 2015 and June 14, 2016 was eligible for an award.
Please congratulate all of this year's nominees. Their work has been exceptional!
Then come to the ZBrush Summit, where this year's winners will be announced live at the Awards Ceremony on Saturday, October 1st, 2016. For those of you who cannot attend the Summit in person, it will also be LiveStreamed to the world.
The nominees are:
(Click the names beneath each image to view the nominated ZBC posts.)
Leslie Van Den Broeck · Alexey Kashpersky · Piot Rusnarczyk
Jeen Lih Lun · Ehsan Bigloo · Hossein Diba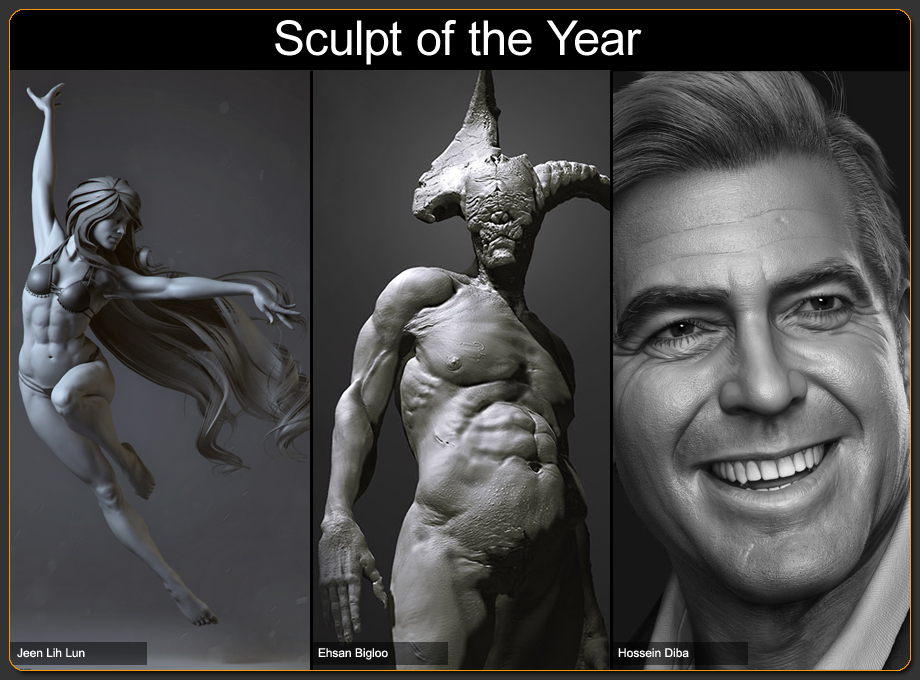 Mateusz Wojtas · Daniel Bel · Ehren Bienert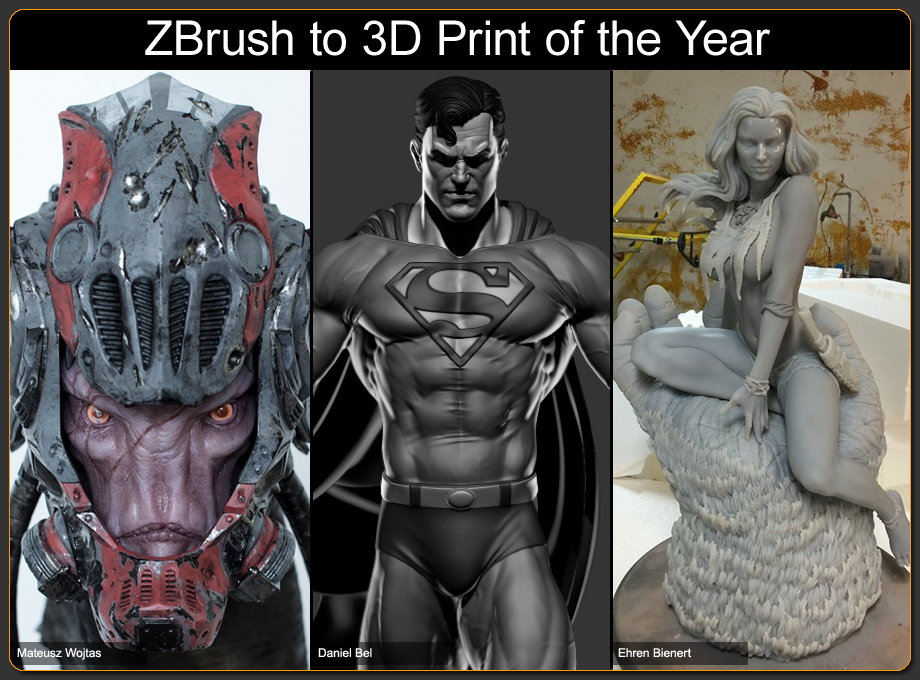 Hossein Diba · Disney Animation · Dariusz Andrulonis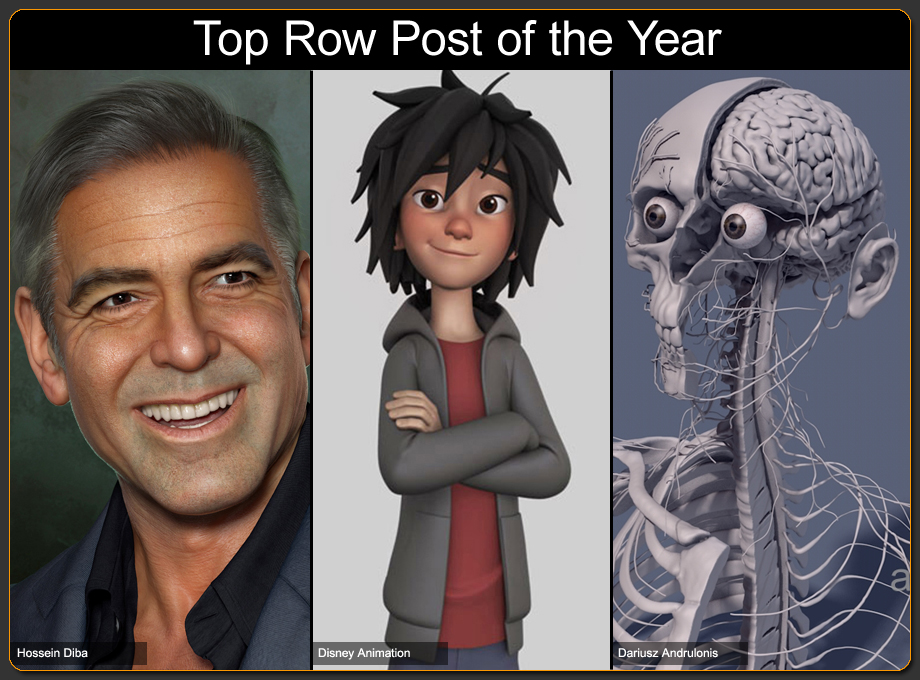 Naughty Dog · Disney Animation · The Mill
Blizzard Entertainment · Naughty Dog · Ubisoft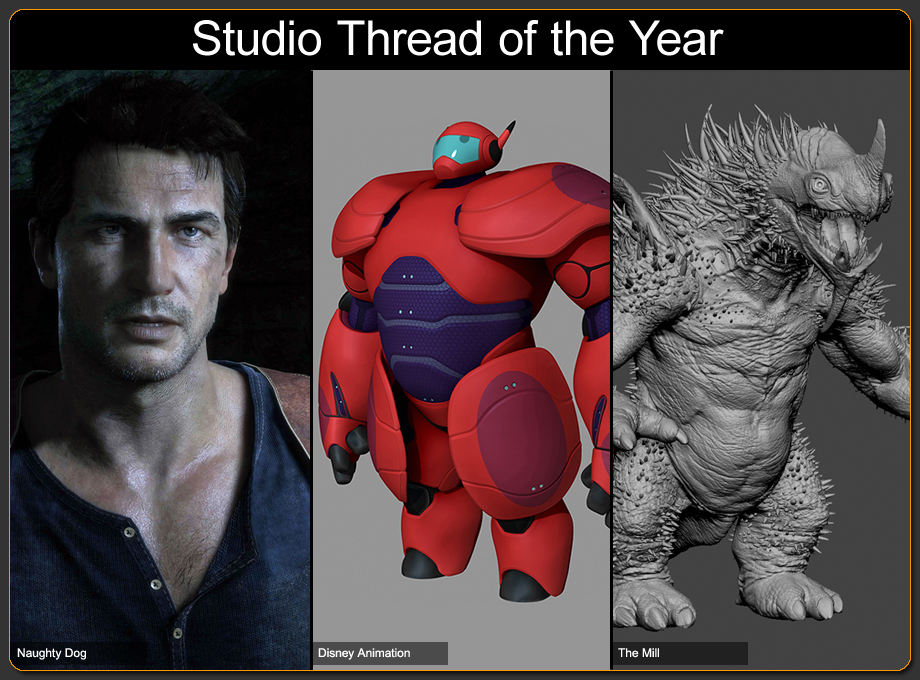 The Mill · Ben Mauro · Disney Animation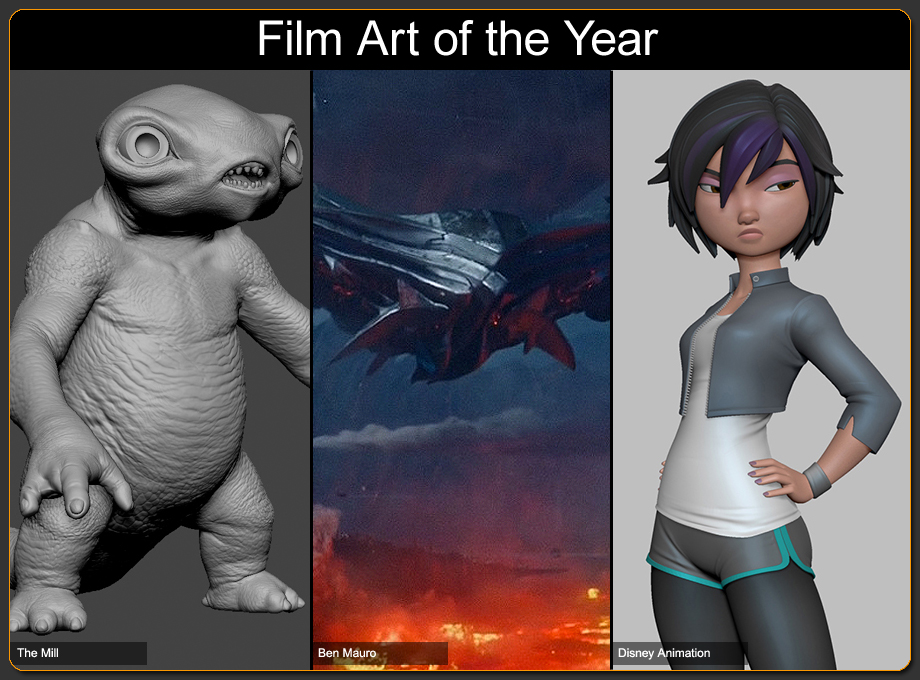 To qualify for a nomination, works must have been posted at ZBC between June 15, 2015 and June 14, 2016. Nominations for threads must include a minimum of 6 images. ZBrush must have been an integral part of the creation process to qualify. For collaborations (including studios), all artists names will be present on the award that both worked on the project and posted images within the winning ZBrushCentral thread.
Don't forget that you can already vote for the winners of next year's awards! Just click the Vote button found over any image throughout the year running from June 15, 2016 through June 14, 2017.