Hi!!
Thanks for providing such a good tutorial.
keep sharing more if you have any.
Merry Christmas and Happy Holidays.

This is an awesome tutorial. I always looked at projection master but never really knew what it did. You can make some great stuff.
How would you use this in a pipeline though? The topology seems like it would be a mess.
hi,
i have some problem with Zsub, some strange polys.here is my pic
Attachments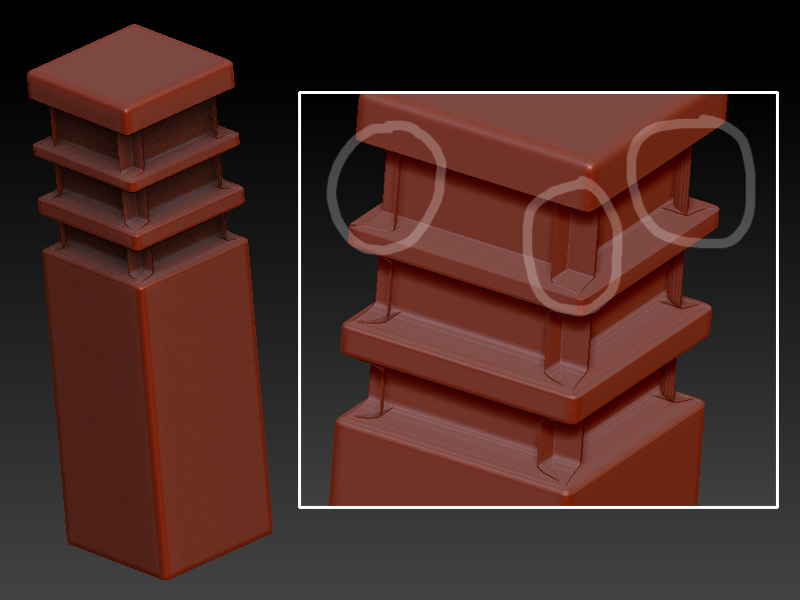 I don't know if it is a problem with my browser or not, but part 6 doesn't show an icon. However, I can click the orange highlighted border (1 pixel wide) of part 6 and get it.
Should be fixed if its not just me.
Great Tutorial.
Can you tell me where I can find the alphas used in video 3? (SYDE0114)
I've tried searching the internet and can't find any stencil, pattern, architectural ones.
but if you click on orange line, you can still watch the video. thanks! it was wonderfull!
where can u get full tutorial , i found only 5 of the movies in classroom
whats the command to turn transformation gizmo on ?
are there more than these 6 parts?
when I get to the part where you click "HidePT" the button isnt even there. I've got zBrush 4, can anyone help me?!
Attachments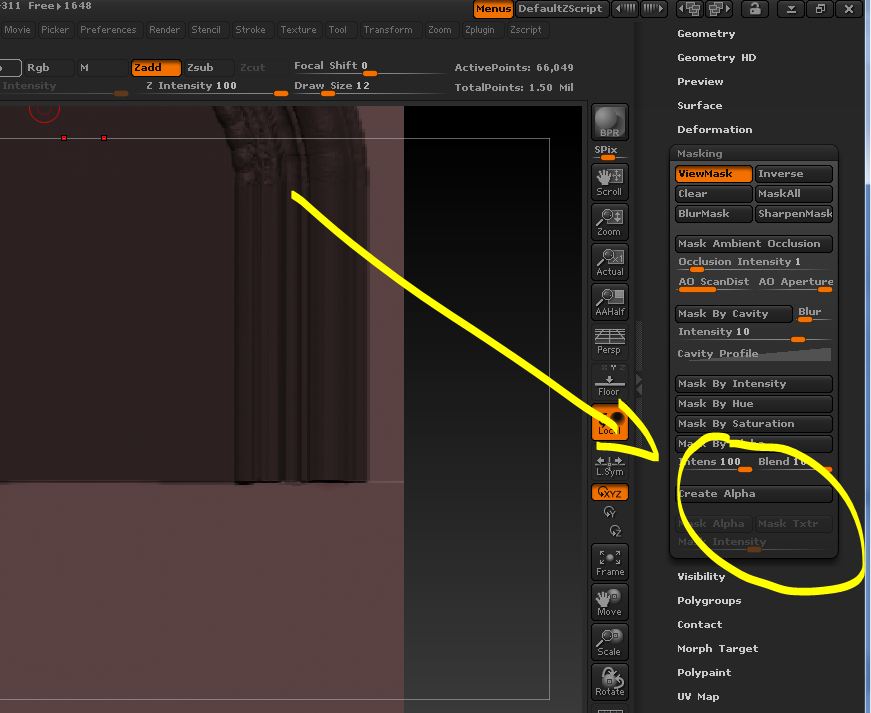 HidePt and ShowPt have been moved to the Visibility Palette. (Right below the Masking Palette in the options for your tool.)
Peace-NickZ.

Thank you! That was very clearly explained and nicely narrated.
WOW!!
This is really amazing!!!
that was a simple yet awesome tutorial on buildings… thanks alot
I tried to make something like this
http://behance.vo.llnwd.net/profiles/52308/projects/1141625/89f36436fd3a078e72ed20003df04385.jpg
but I end up with something different…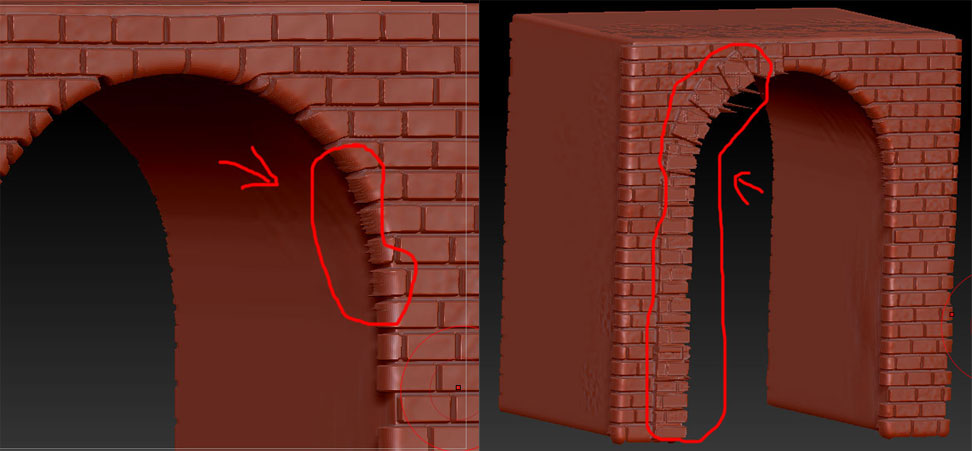 I got some problem, not sure why … Can anybody help me fix those ?
while using projection, at the edge there is some problem(left image).
I tried to project like another bigger block on top of the current brick but it seems, also the below part is seen and again same problem in the edges.(right image)
how to project something in arc uniformly, need to place them manually or some brush stroke is there? like in the "god of war" sample
thanks

Hello guys, I'm kind of new so i apologies for this. I'm using version 4 and trying to follow the tutorial, but when it comes to the part of applying Unified Skin at the very beginning, the shape of the Skin_Cube3d resultant is not like the one in the video… i have read that the options in the Unified Skin menu changed… for example, you cannot go down to Resolution 8 like in the video… and if i leave it to 16… etc… so, is there's a way to following the tutorial with new versions?
This is the error i get… i would appreciate any suggestions… thanks!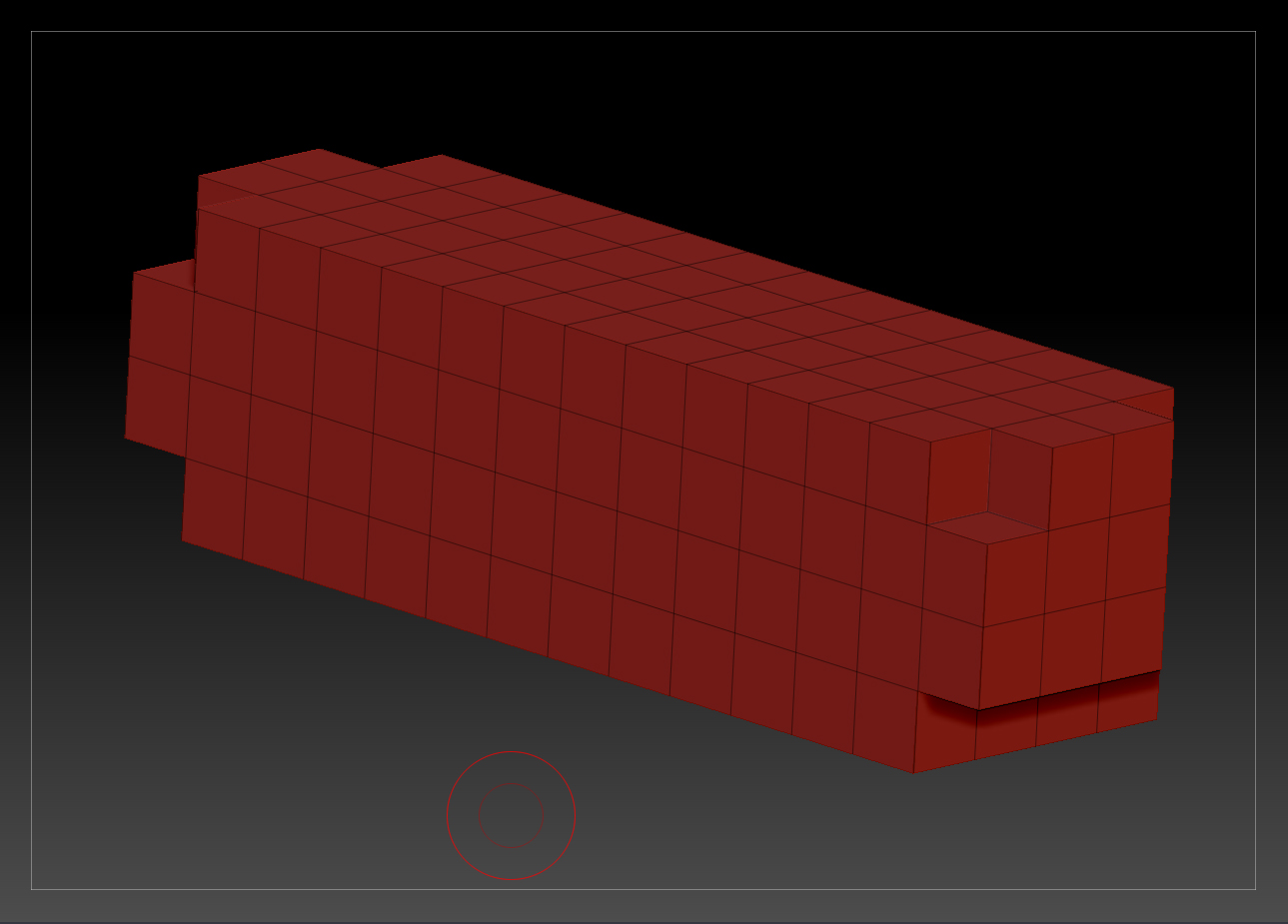 Here is what you need to do to make it the same if you have the latest version, Unified skin> Resolution 32> smooth 0> Geometry> Divide 1 with smt off > divide to 7 with smt on and that will get you the same results as the video. That is the only way I could find… Cheers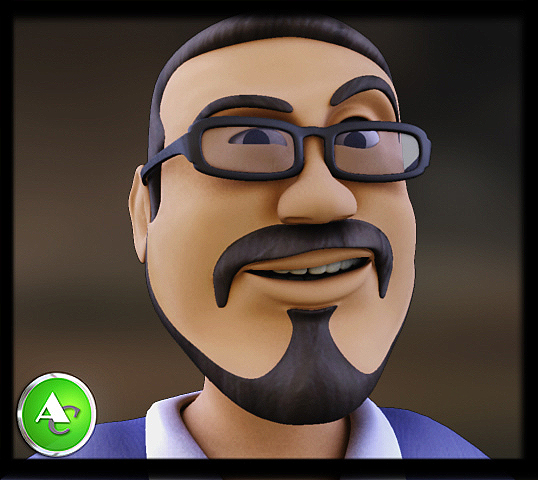 HI
I am new here. kindly tell me where I can find the tute?
It's now under the Sculpting heading in the newly redesigned ZClassroom. In fact, it's pretty obvious there.
The direct link is http://www.pixologic.com/zclassroom/homeroom/lesson/projection-master/
Same issue here, it clips some parts of the geo