Production Notes
Modeled using only the ZModeler Brush and sub divisions and with some light details sculpted at the higher sub division levels. Then I T posed the model, mostly to fit the feet on the pedals. Materials, lighting and still image render in Luxion Keyshot.
The eyes were poly painted by poly groups in Zbrush and saved as a texture map.
All parts have UV maps and normal maps.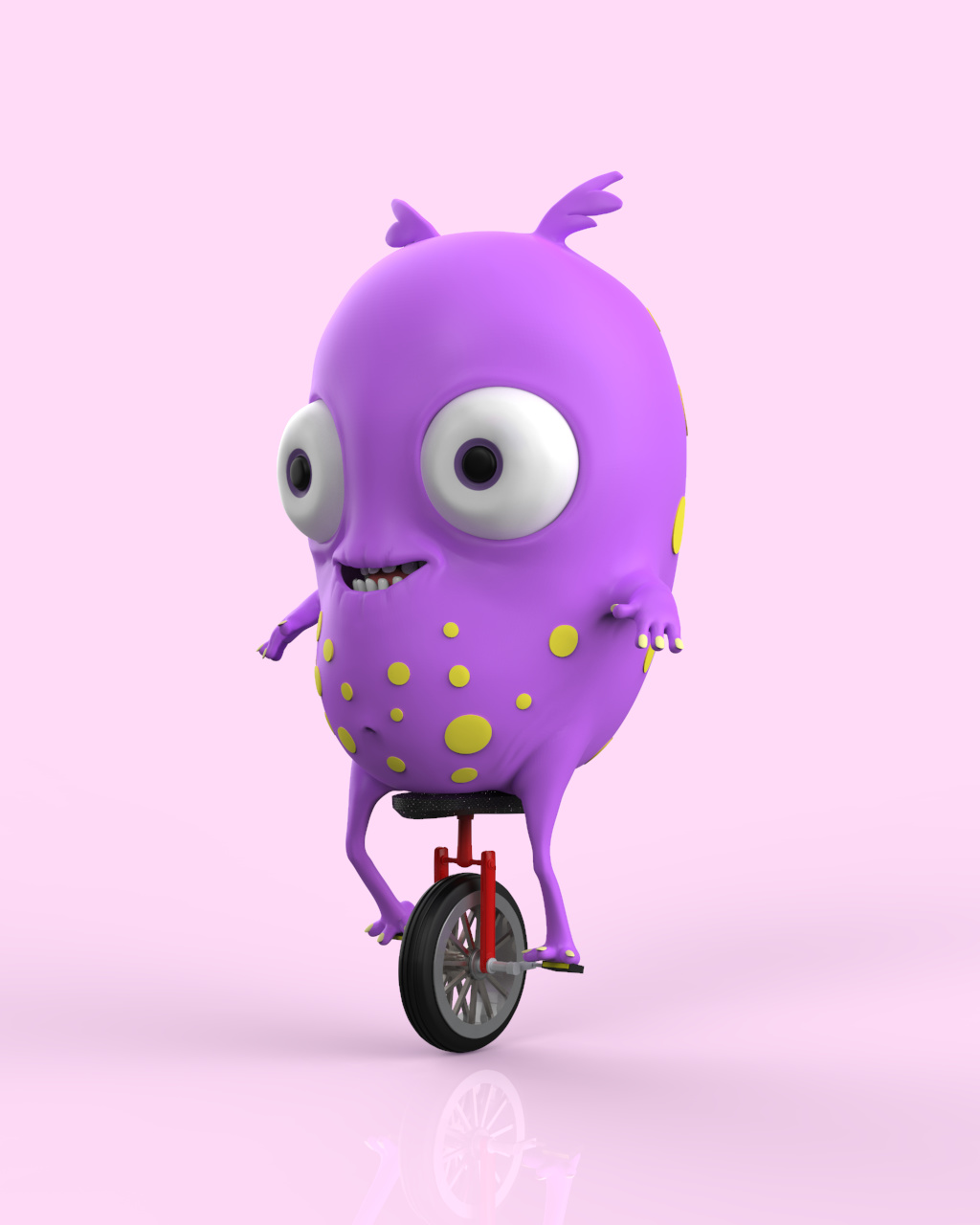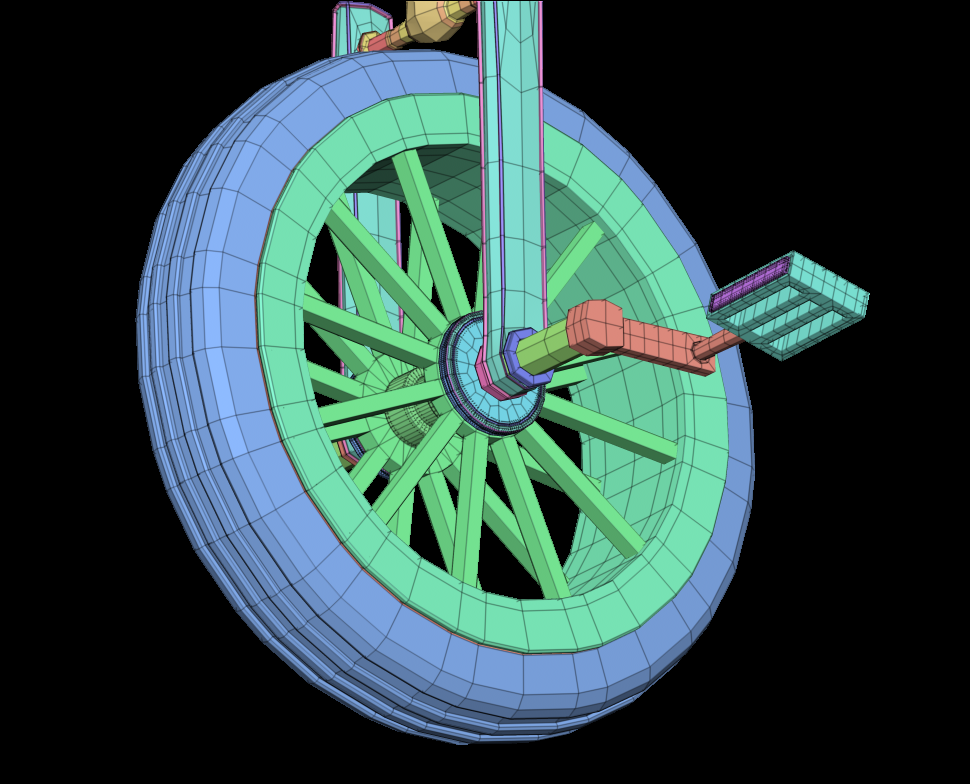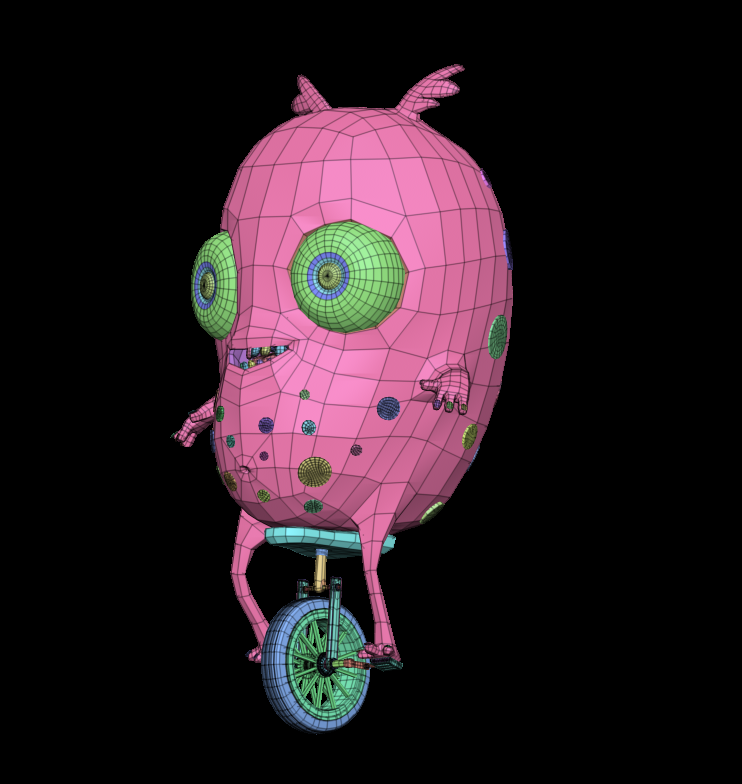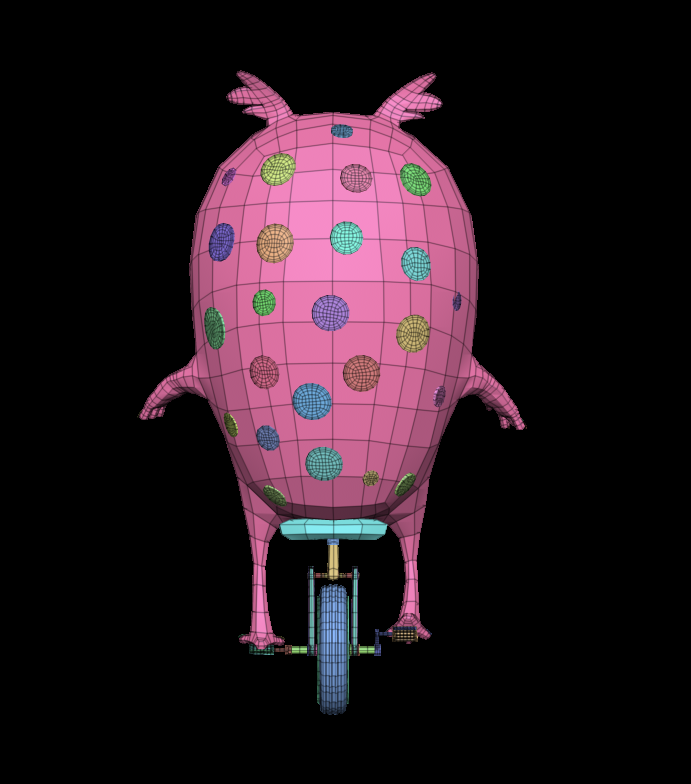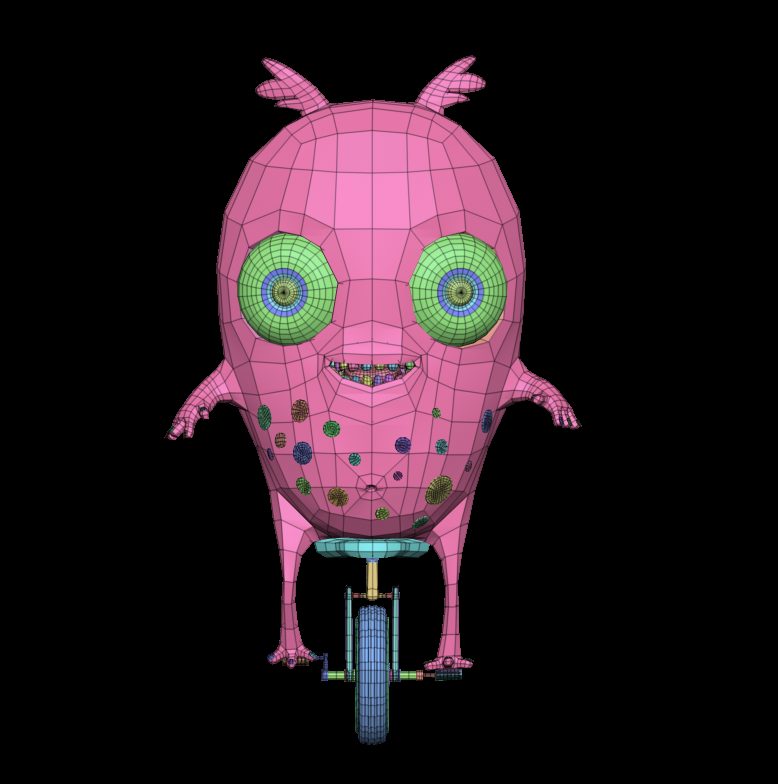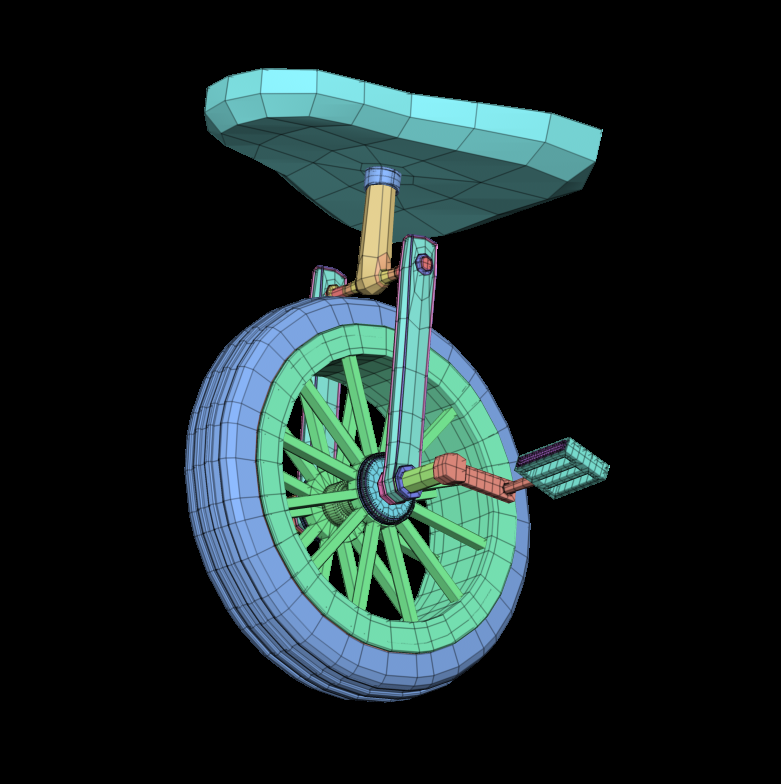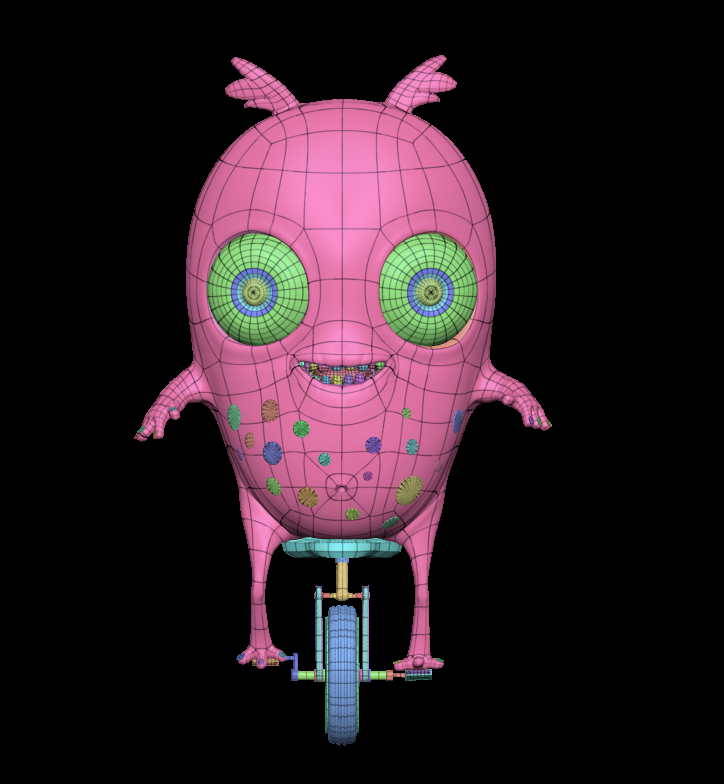 Attachments