Thanks Super Glitcher – yes, I like those areas where tech & organic collide.
Went back and reworked this idea…
Made a few adjustments, and added some primitives to the GroBoto model – exported it in two parts so I'd be free to push the main features around without disturbing his 'brain'.
'tho I'm not quite done with this guy yet, I couldn't resist a tiny bit of Photoshop play (bottom image).
Thanks for stopping by,
Darrel
My GroBoto/ZBrush Synergy page:
GroBoto Lab Work Thread
[attach=107616]airHead-4-setUp-w.jpg[/attach]
[attach=107615]airHead-4-quad-w1.jpg[/attach]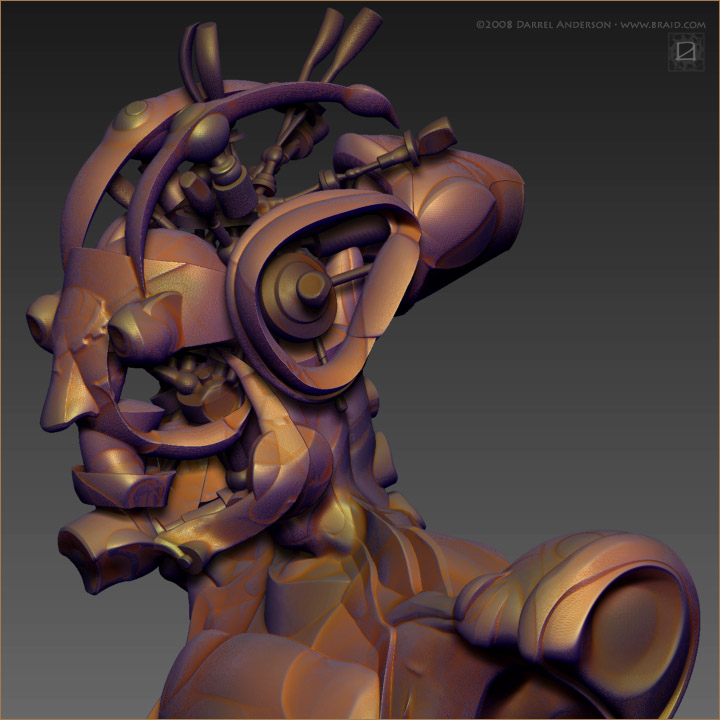 …a bit of color manipulation in Photoshop:
[attach=107620]airHead-4-Tint3-w.jpg[/attach]
Attachments