Alrighty then, I'll post some of my experiments with Sculptris here, too. I'll maintain my gallery thread on the original forum, but don't mean to ignore its new owner. After all, I've always loved Zbrush and simply am in love with Sculptris for that matter and why shouldn't I embrace a little software harem. :lol:
Taron's gallery :rolleyes: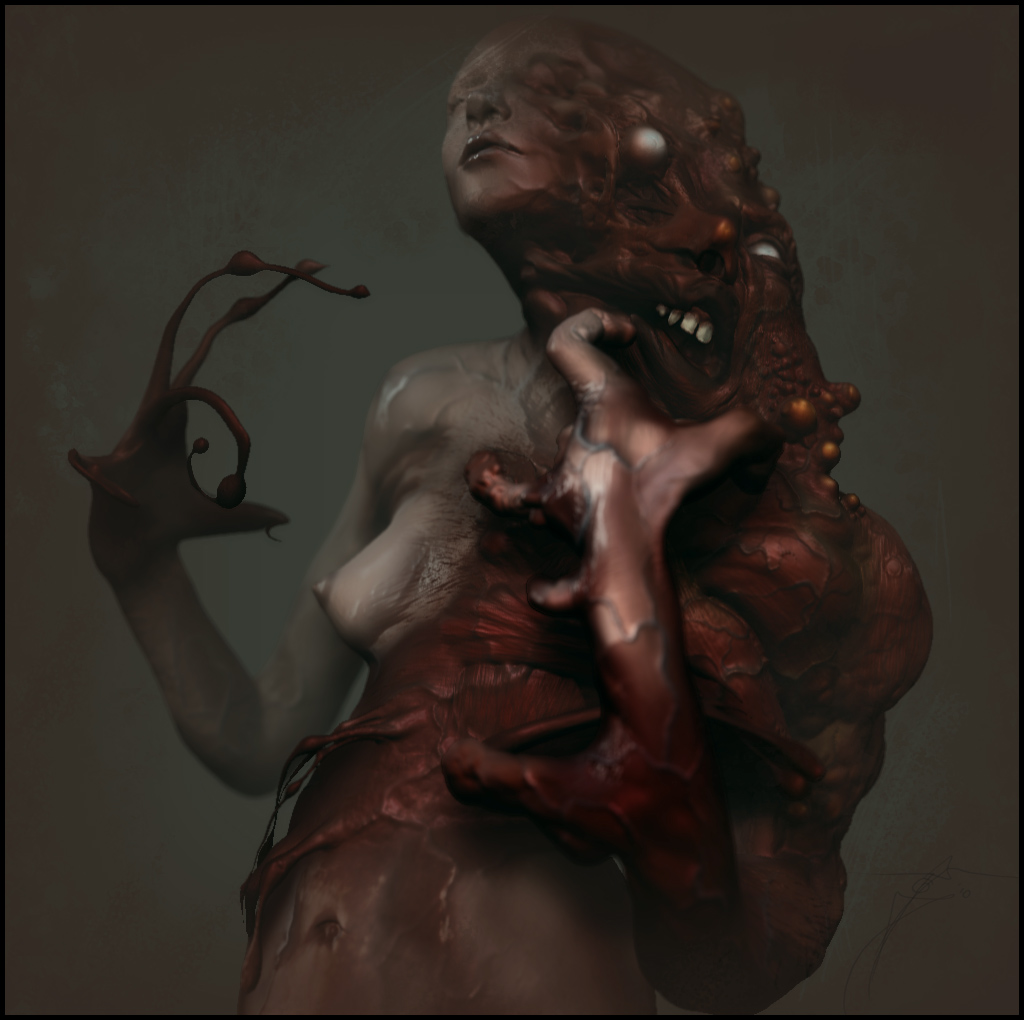 (Thanks Marcus!):idea:
This is a collection of experiments, which are truely quick doodles for the most part and should illustrate the spontanuity and depth of Sculptris as a true 3d sketching tool.
The point is, you can really just have some quick fun and the results almost feel complete or at least presentable, I think. That being said, it's perfect to start exploring the art of sculpting itself and to teach yourself aspects that have little to no relation to technical or software related concerns. I've done my most enlightning (to myself) anatomy studies with Sculptris and keep finding out more about my own style in the briefest amount of time.
Anyway, I hope you're having some fun with the above and will see that I sync up a little bit every now and then, should the forum allow me to.
Attachments