…va cogiendo tema!!

Well, here is my final composition. Hope you like it. Good luck to all.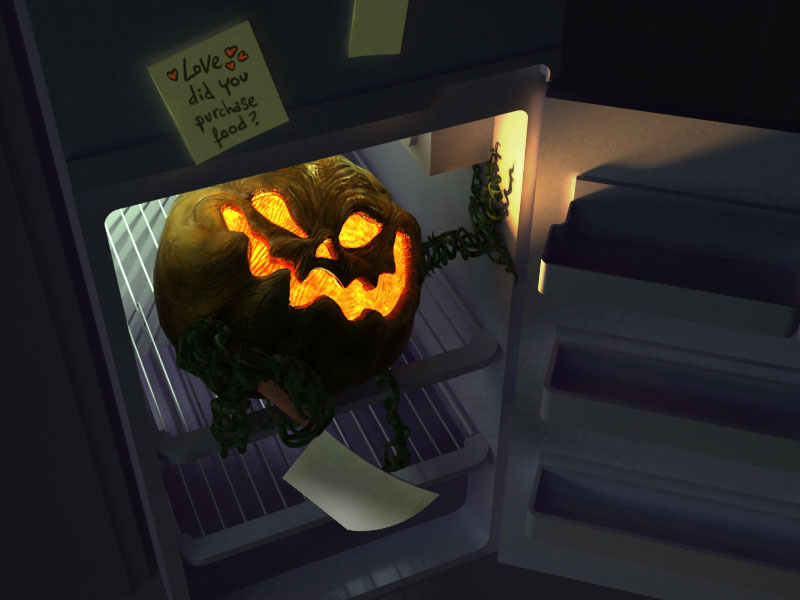 Modeling pumpkin: zbrush
Modeling refrigerator and knife: sketchup
Rendering: Vray
I havent seen this one yet.
LOL. good work.
Well done this is great work!
Great renders! Love the light and that spooky pumkin!

I made changes in the traduction of the post-it.
Nice and scary; and I love the hand design.
R
Great work !
I love the design of the pumpkin !
Lucky_1