Hi guys,
i just wanted to share my finished Images of the 3 dinosaur skins i did for the game 'ARK Survival Evolved'.
First: "Stygimoloch"
Was a pleasure to see them ingame because dinosaurs are my fav creatures since my childhood.
For the Images i rendered the dino and little set out in Maya with Redshift and composed everything together with matte painting techniques.
Hope you like it.
If you wanna see more like turntables, marmoset viewer or zbrush sculpts, please have a look at my Artstation account!

https://rowenafrenzel.artstation.com/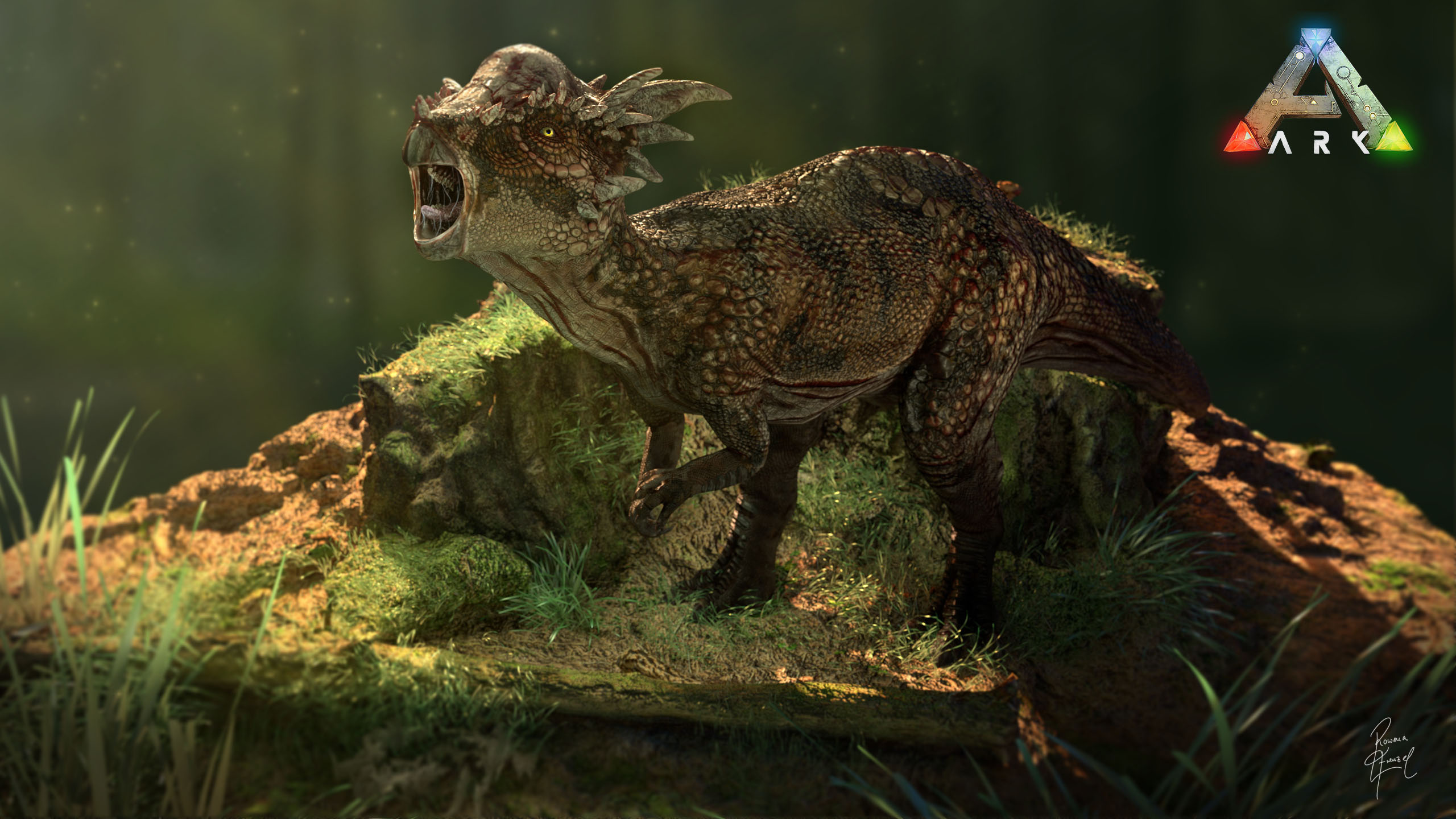 Attachments