Hi everyone,
Here it goes! Hope you don't mind a large art dump about one project. Last year I partnered up with the great team at Painting Buddha to collaborate on creating an original collectible miniature that we eventually named Black Betty. We wanted to try out a new business model and format for this kind of thing. I won't bore you with the details, but we managed to crowd fund the project in indiegogo with a bit more than double our target amount.
The aim was to make a really nice miniature with some customization options, a lot of detail to paint, and a very in-depth painting instructions that the Painting Buddha team would provide. We recently fulfilled the project and backers seem to be very happy with the figure in their hands. The last loose end we're working on is the instruction video on how to paint Betty which is currently being recorded while Ben Komets of PB paints her.
Here's the 2D concept. I designed Betty in 2D and made further adjustments to the concept as the 3D version evolved… eventually two monkeys showed up too.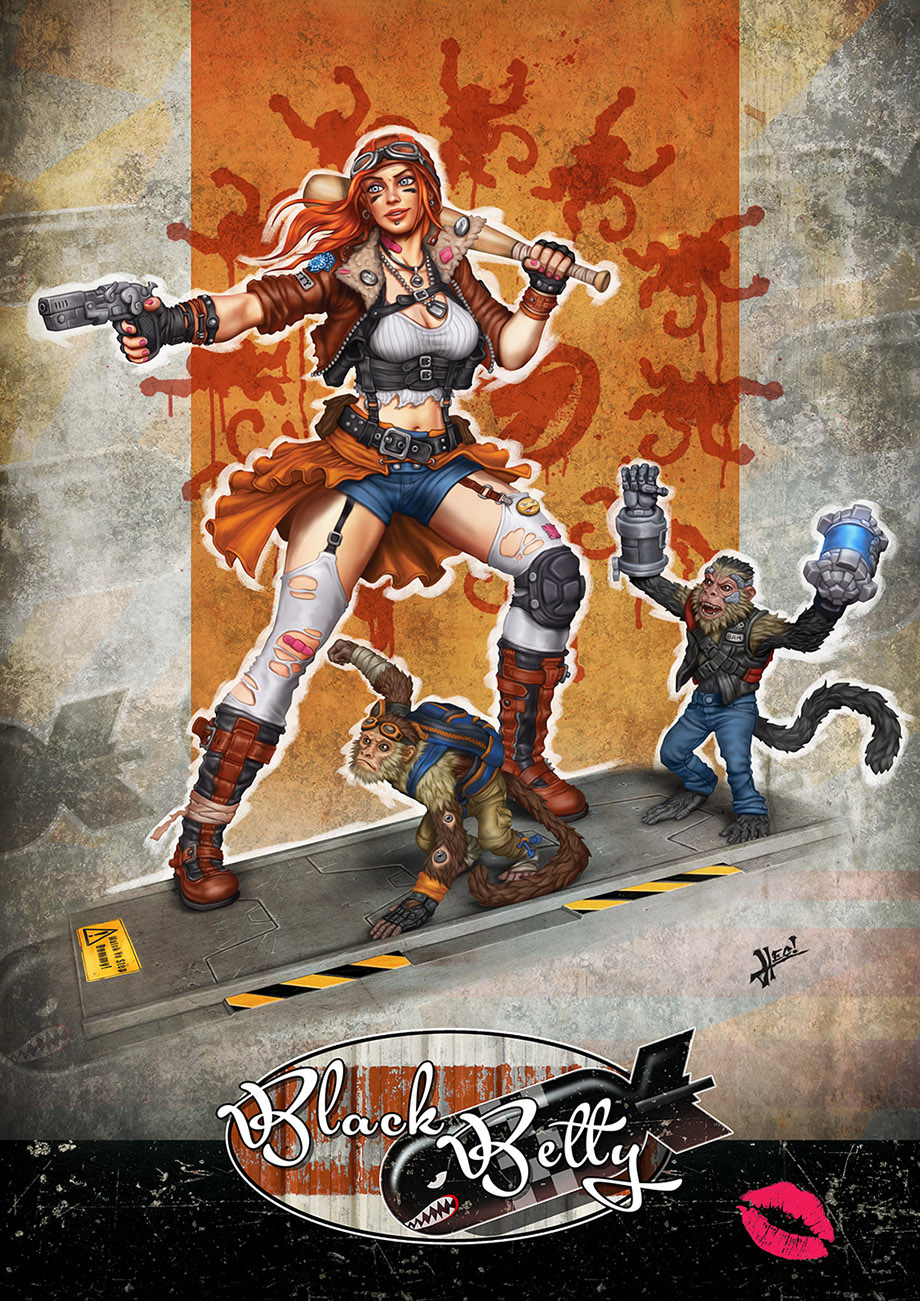 Here's a couple Keyshot renders of the completed sculpt. It took me a bit longer than most sculpts usually do, but it was worth all the trouble and headaches.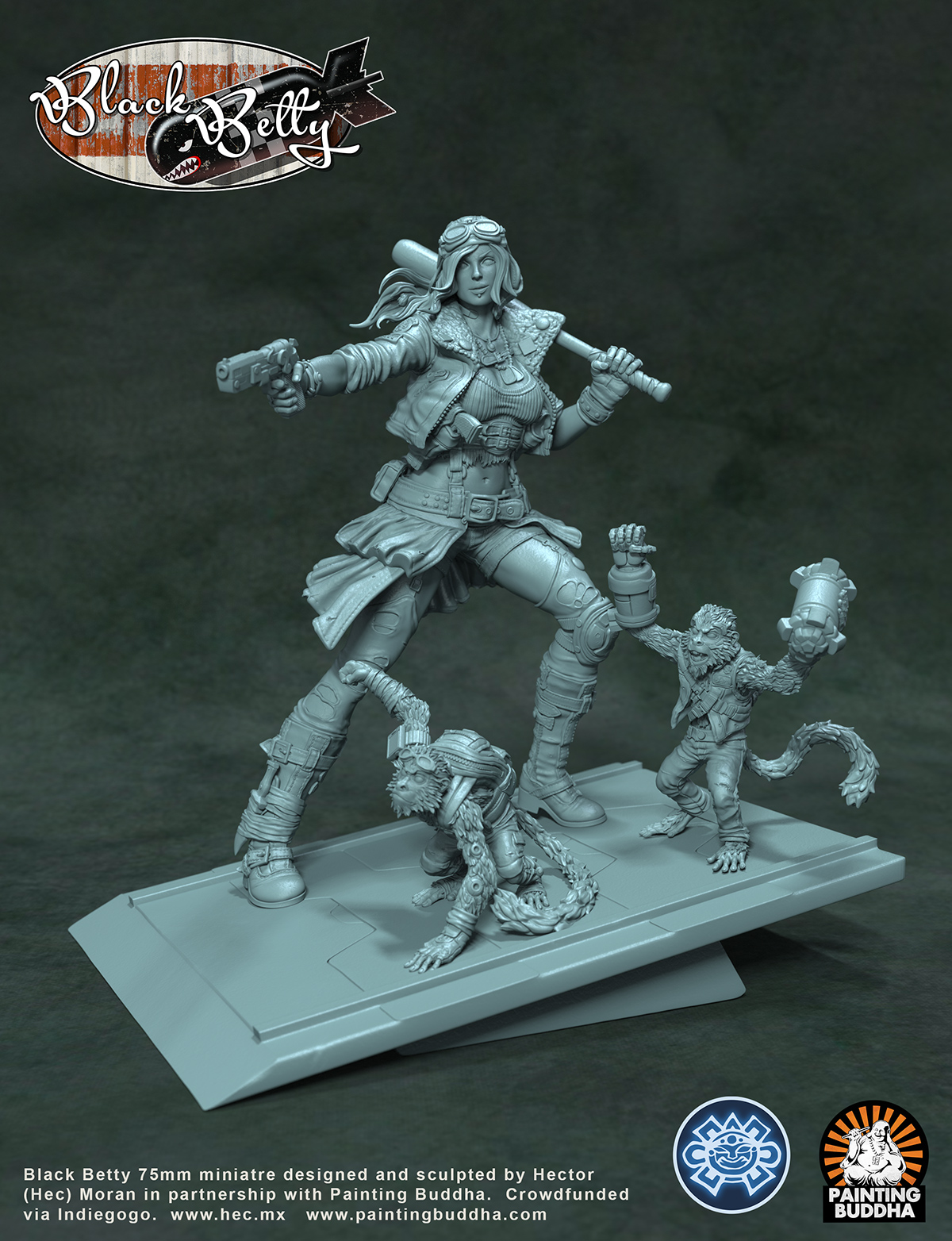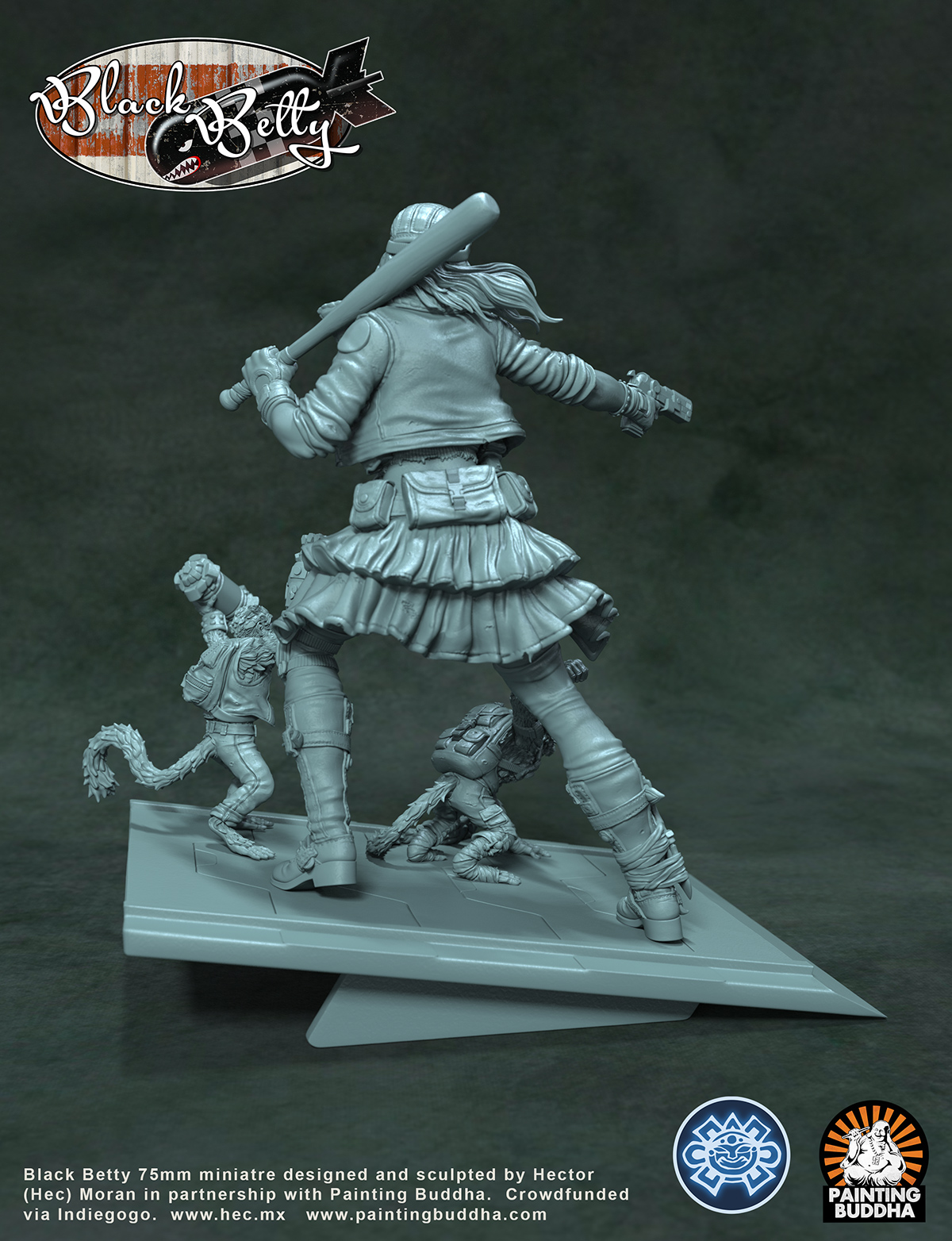 Ownage was in charge of printing her and casting the minis. This might have been the first time that they took care of casting the minis in house, they even equipped themselves with several magnifying lens lamps to handle the gig. Here's a pic of the master print which stands slightly over 8cm.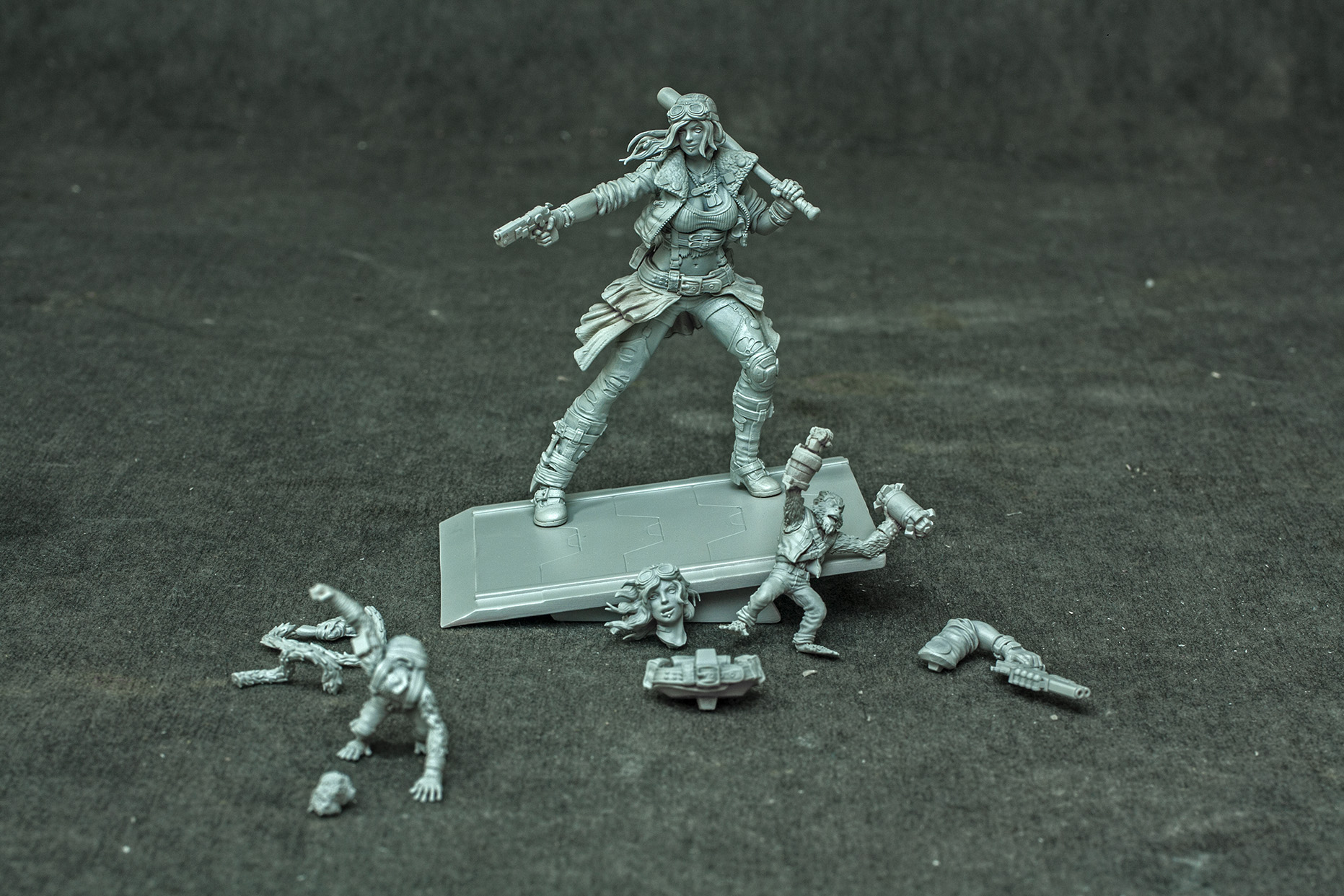 Back soon with more…
Attachments