Art Nouvo Brooch Questions - how you was setting(placing) gems? This model is ready to be printed or simply to render.
Thanks so much for all your kind and support words guys!! I'm really encouraged to follow with my work with this recognition!! Thank you all!!;);):D:D

About stone placement: They are placed one by one using an insert mesh with size blocking, once you check that stone, prong, or drill, have right size, you can put them on desired place as insert mesh
About real piece: I'll post images as soon as I get them! it's a project that depends on third persons for prototyping, casting and stone setting, but a resin printing test was made for size testing and was 100% satisfactory, i'll post images
Here you can see an example of a ready casted piece, 18k yellow gold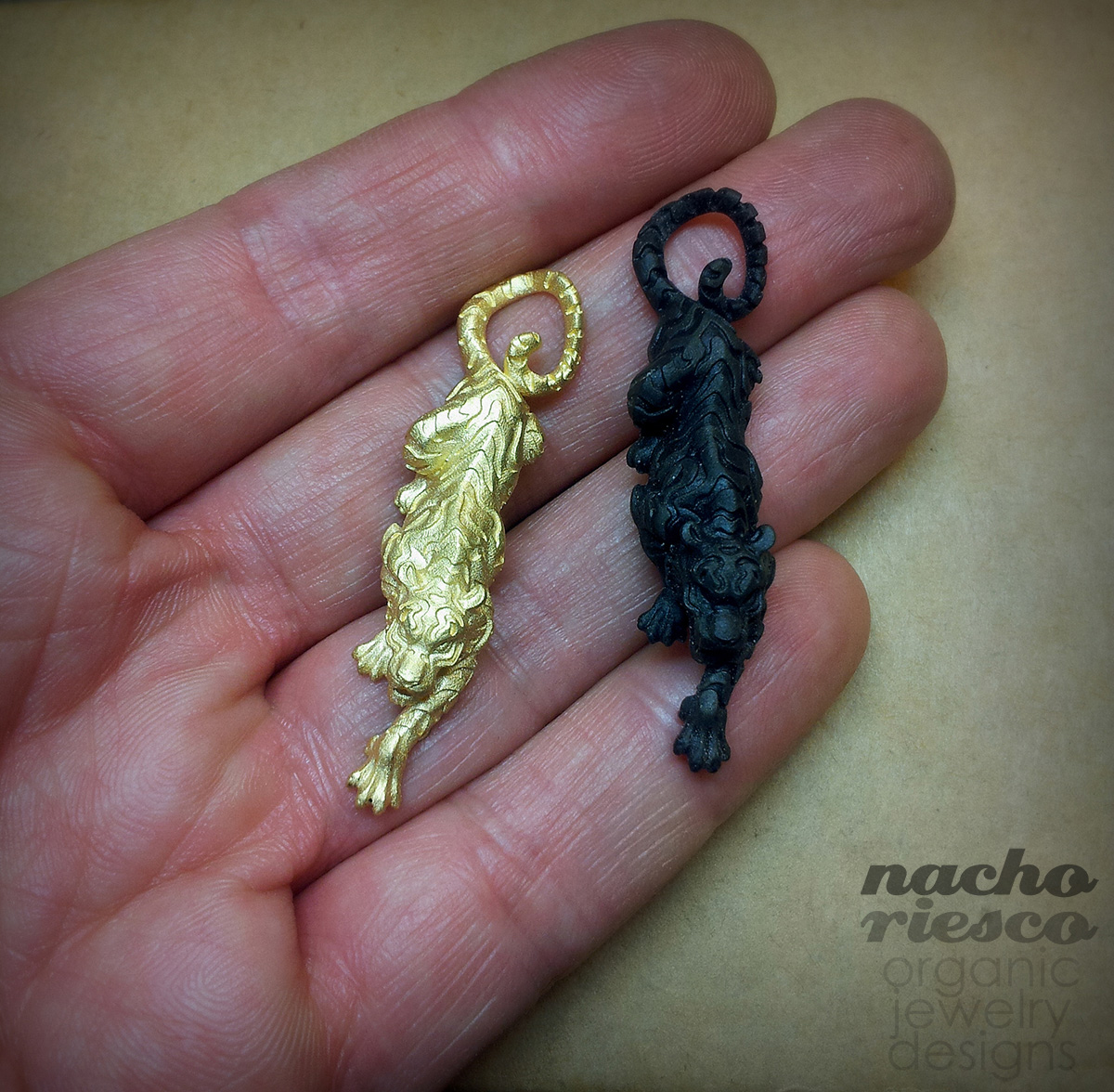 Attachments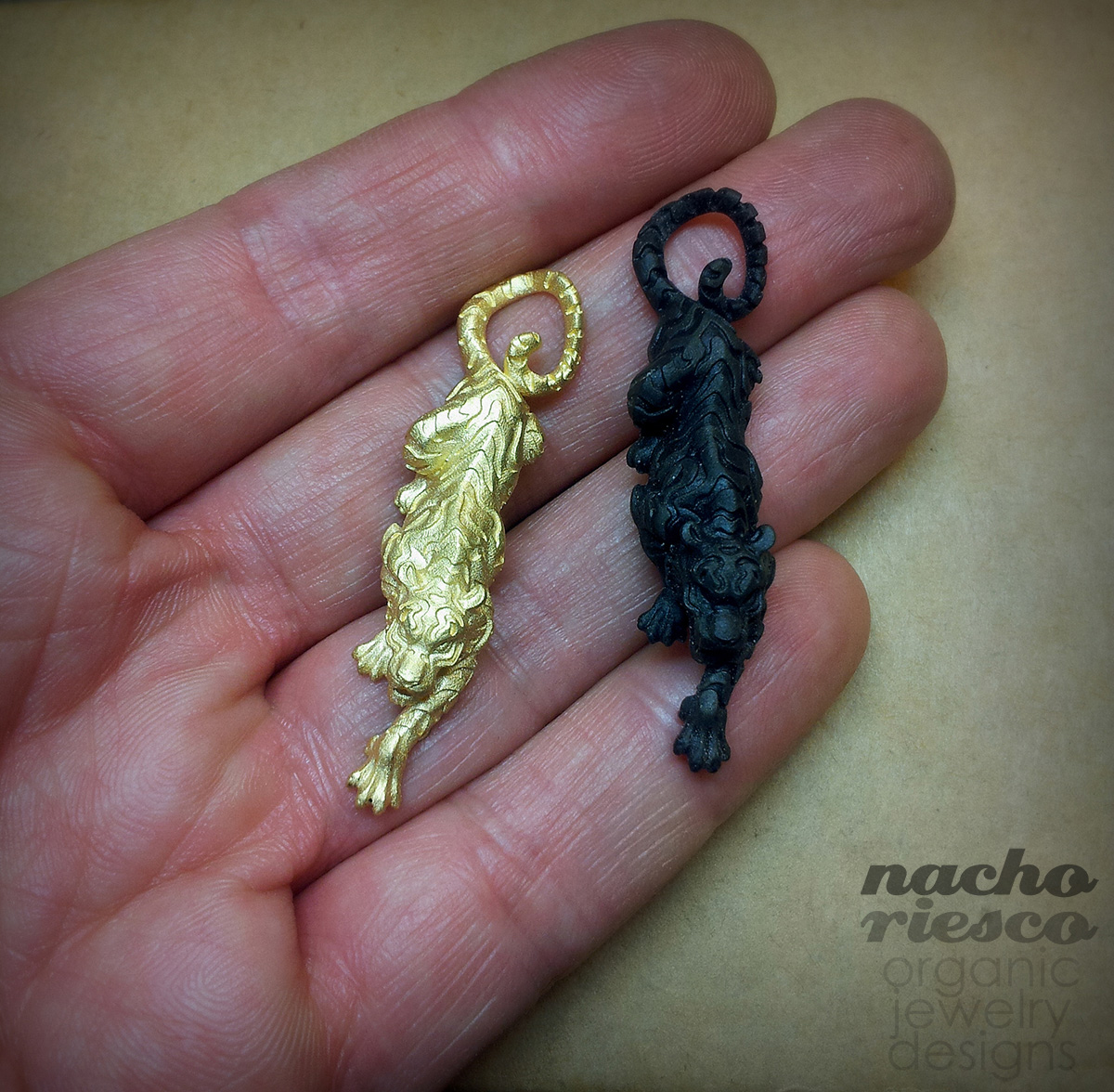 very nice designs.
Riesco means jewellery in my language!
Keep it up!
A
These are spectacular and so elegant!!! Congratulations on some very fine work! KEEP IT UP!!!
Nice to see your work on the top row!!! looking forward to seeing more!!!
Beautiful and inspiring creations. Thank you for sharing and congratulations on your Keyshot write up!
Thanks so much guys!! I really appreciate your words!! I'll keep posting all my jewelry stuff here for sure!
Thanks SolidSnakexxx !
Very beautiful

small_orange_diamond

small_orange_diamond

small_orange_diamond:)
Open secret. How you do scale on snakes and dragon? And how you do ring with 2 snakes, i mean helix defom.
Thank You:)
Thanks! 12sunflowers
On Snakes Ring body was built with Zspheres having a Cylinder as guide, scales were placed as Microcmesh. Finally Dynameshed body and scales for create final ring's size with Dynamesh substraction (Cylinder)
On Dragon Pendant I built a portion of the scales and import it to 3DCoat for being used with Curve Tube tool to make the whole body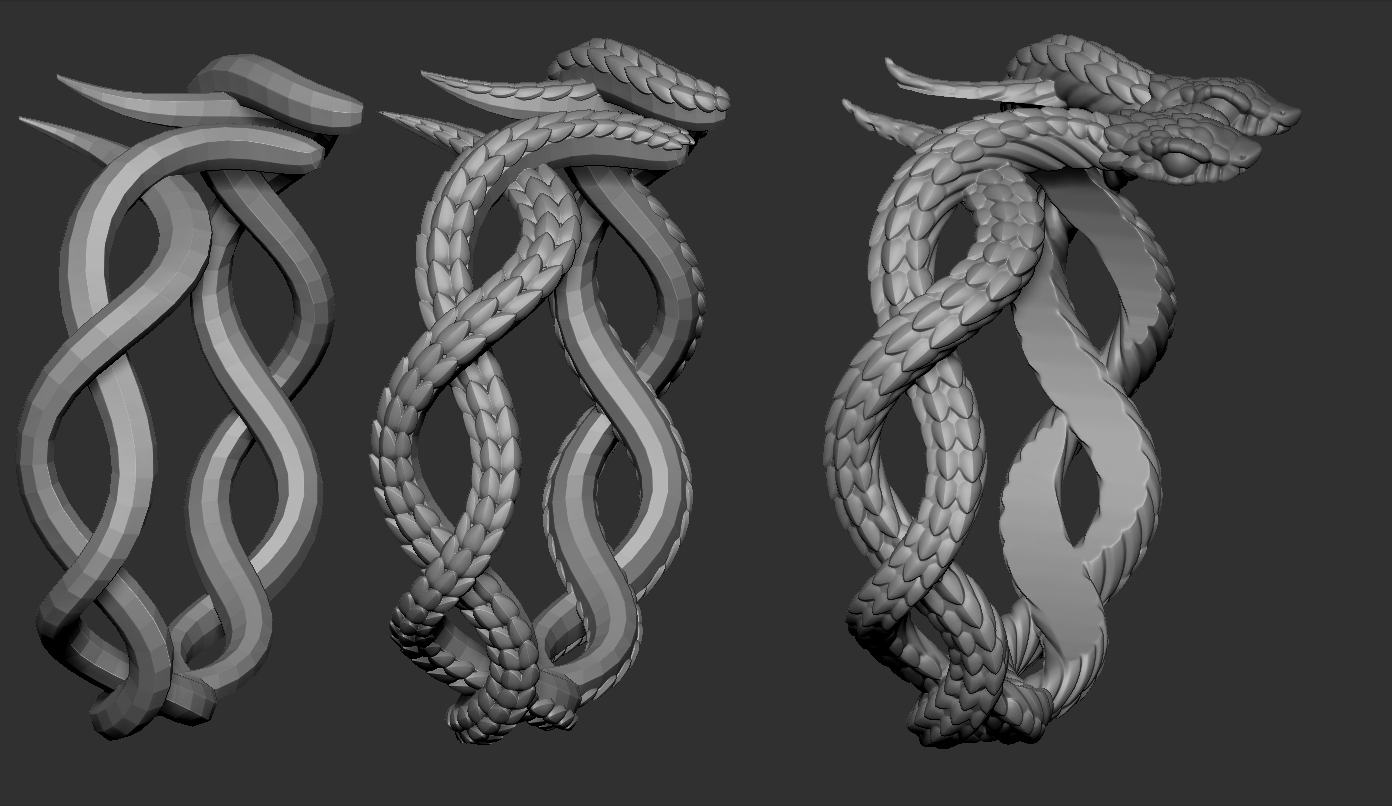 Attachments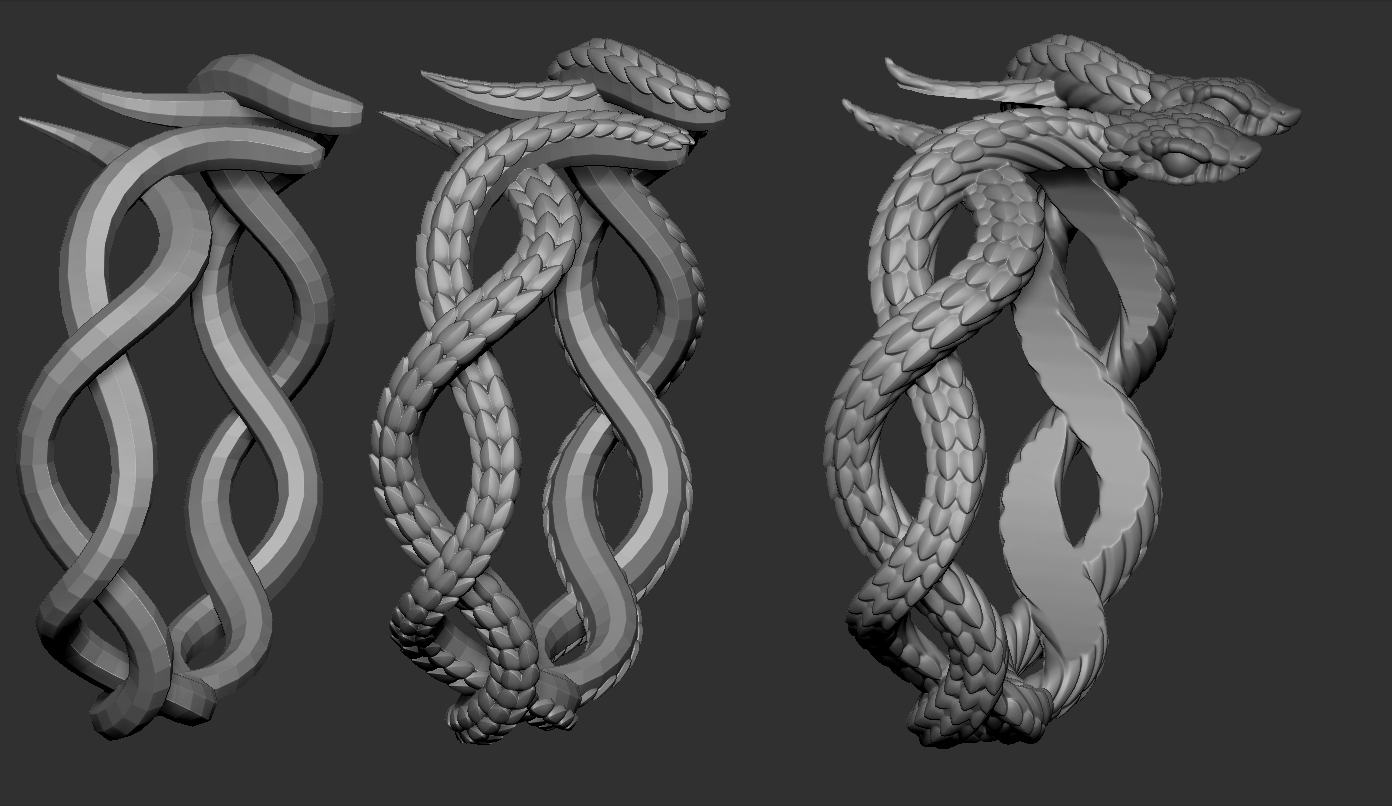 More casted pieces pics…
Printed and casted by Qbo Design: http://qbodesign.wix.com/qbodesign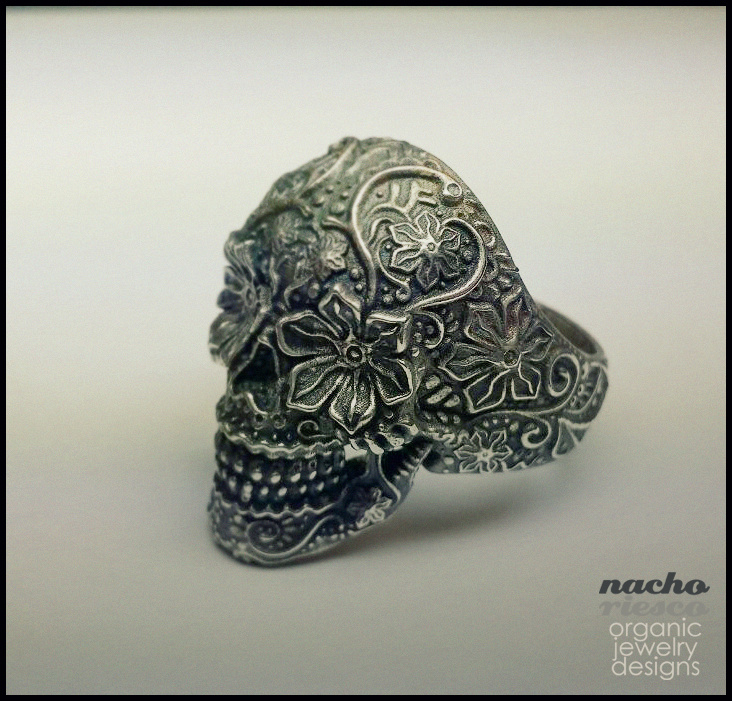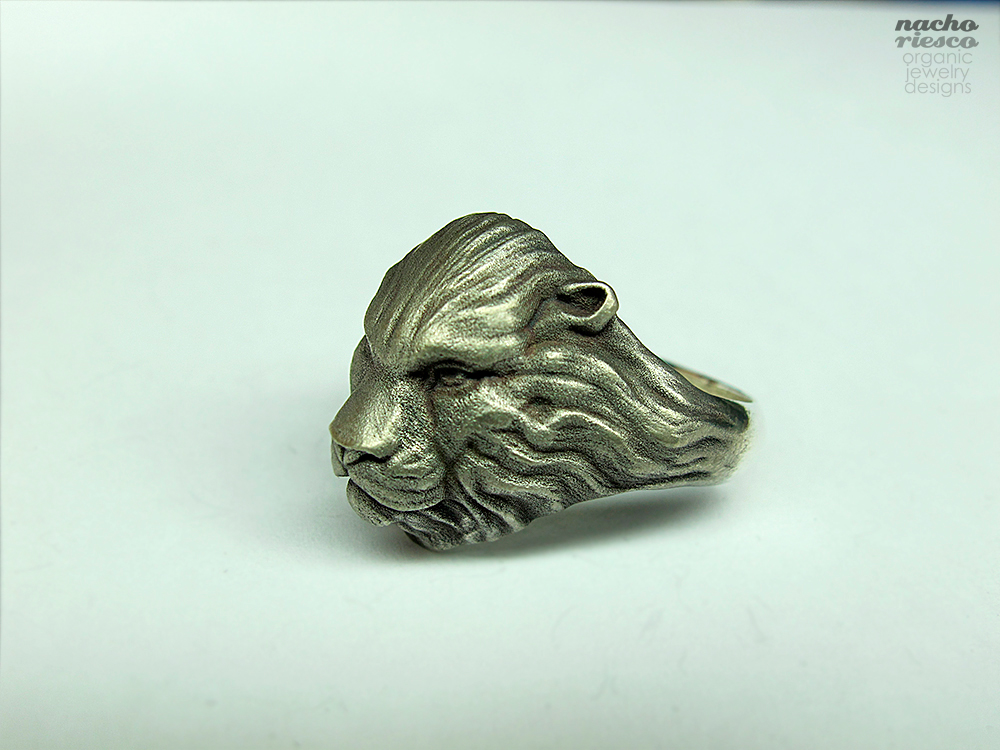 Thanks for reply!


And one more question.
How You make stomach(down side of body) snake. In hand mode of every seam or automated this process. I mean helix like seams.
Sorry, i little bit do not understand about Dragon scales. You use this method? https://www.youtube.com/watch?v=ZW1CDehCpm4
For lower body I used UV mapping and Surface Noise
Right! Technique is based on that feature
Awesome work! You mentioned you rendered these in Keyshot before bridge. Does that mean the Bridge version would be unable to render out in the same way? or could that still be done with the bridge version? I ask because I love your renders.

Thanks DanaArts!! Sure! you're able to create same renders with the new Bridge! On Keyshot there are the same features and now with a faster communication between both software
Thanks,
Looks like I should try and start getting busy learning how to render. lol I wish I had more time. Great work though both the pieces and renders.