@E_RankArtist Thank you!

Great work @James_Cain! Great presentation at the Summit too! It was a pleasure working you and the Monster City team in preparation.
@KyleJ39 Cheers Kyle, likewise, great working with you!


Hey James, I have a question about the material/polypaint if you don't mind​

: was it done in ZBrush ? When you bring the model over to KS for rendering, is there a specific KS mat that you add to the polypaint?Kind regards, Geert
That's an incredible piece, and this guide is amazing, thanks for this James!!
@Etcher Hey Geert! All the materials in the render were done procedurally in Keyshot using the materials graph, im using several maps with curvature nodes and colour ramps . This is pretty useful as its a completely UV less way of working.
@AlejandroCastiblanco Thanks man, glad you liked it!


Wow that's awesome - they look very realistic - thanks for the info James


!!!
@Rogan thank you man!

Brilliant! I love all parts of this Statue especially its Material. is there any way to get this material from you, somehow? for Zbrush, Keyshot, or other render engines?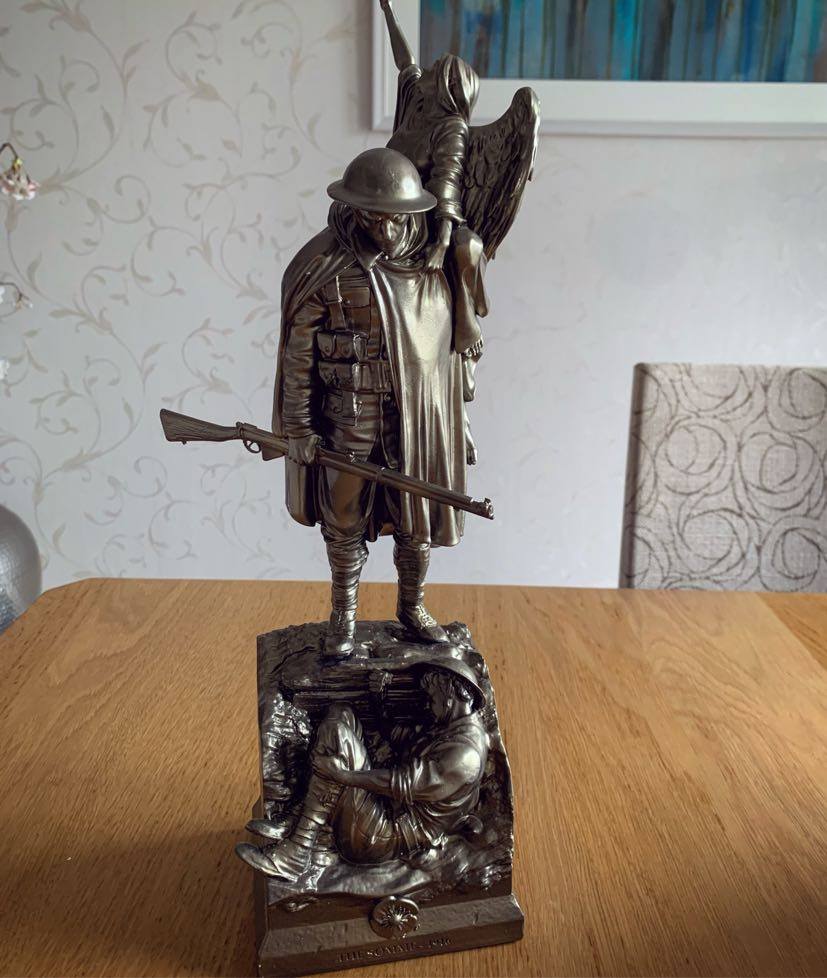 Just thought id share a photo of the 3d print here, its about 16 inches tall (sorry theres no point of reference on the photo!).
@King_Esfandiyar Thank you so much! Im afraid outside of commercial projects i try not to re-use my keyshot materials, this way every piece is unique.
*Thanks again to Paul and James for the awesome work on the project!
WOW! Perfect Printed!!
could you please give me some tips and notes about the way you have printed this great artwork? is it just a Metal 3d printed work or you used extra effort to convert PLA or ABS Printed model to a metallic one?
WOW! Missed this one James, outstanding


Jaime