A likeness study of Rollo (Vikings )
it is still very early stage.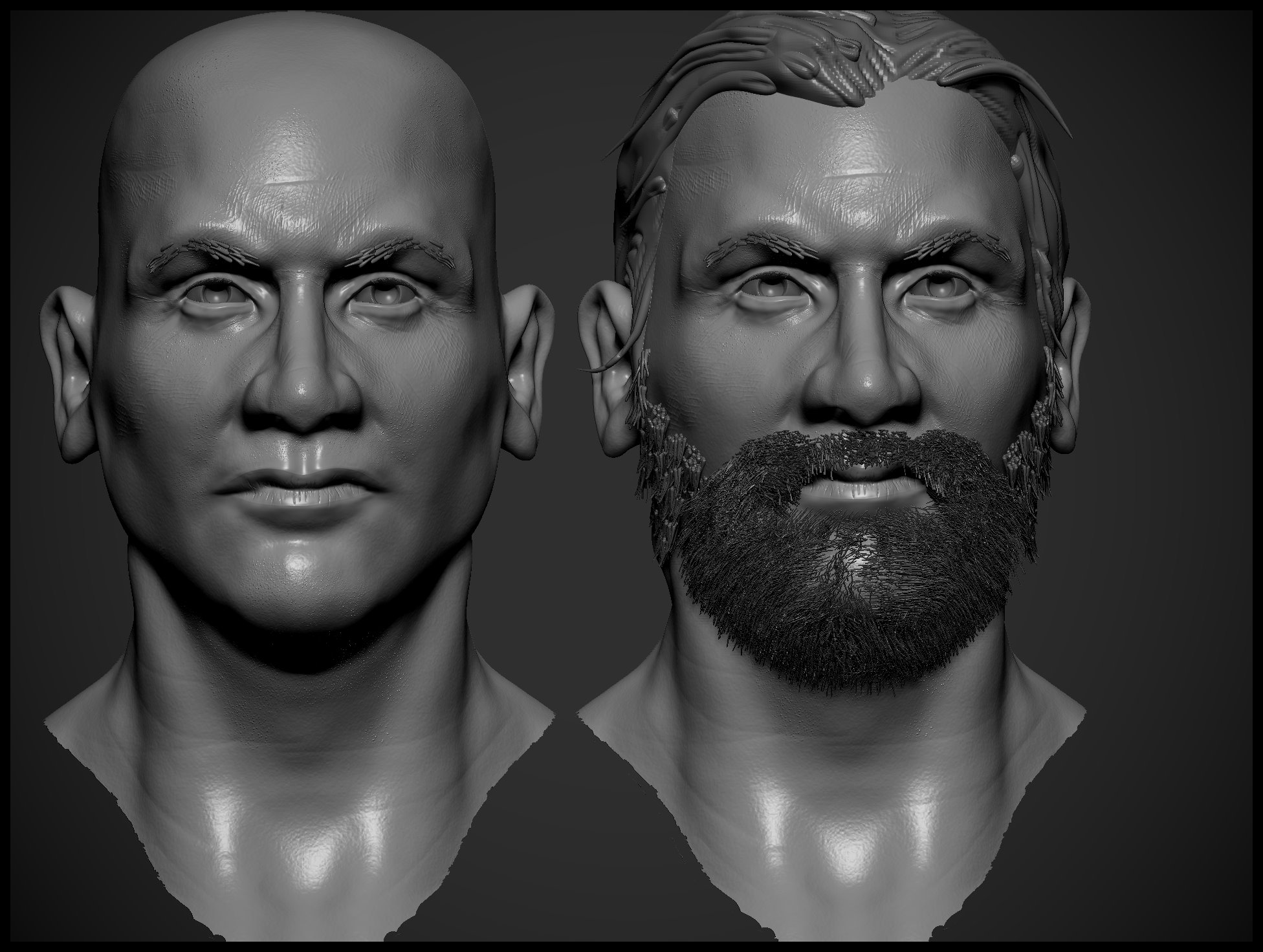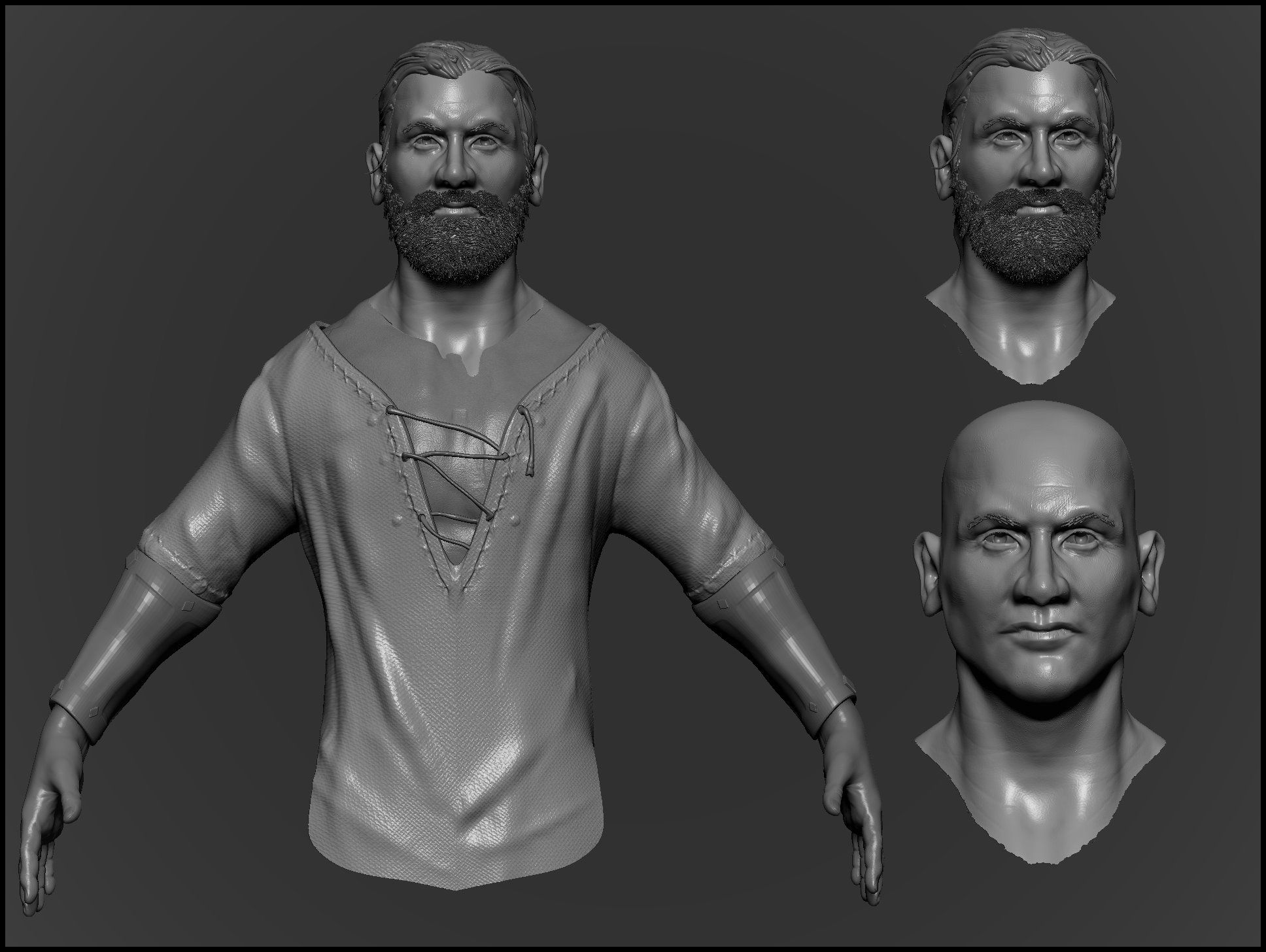 Attachments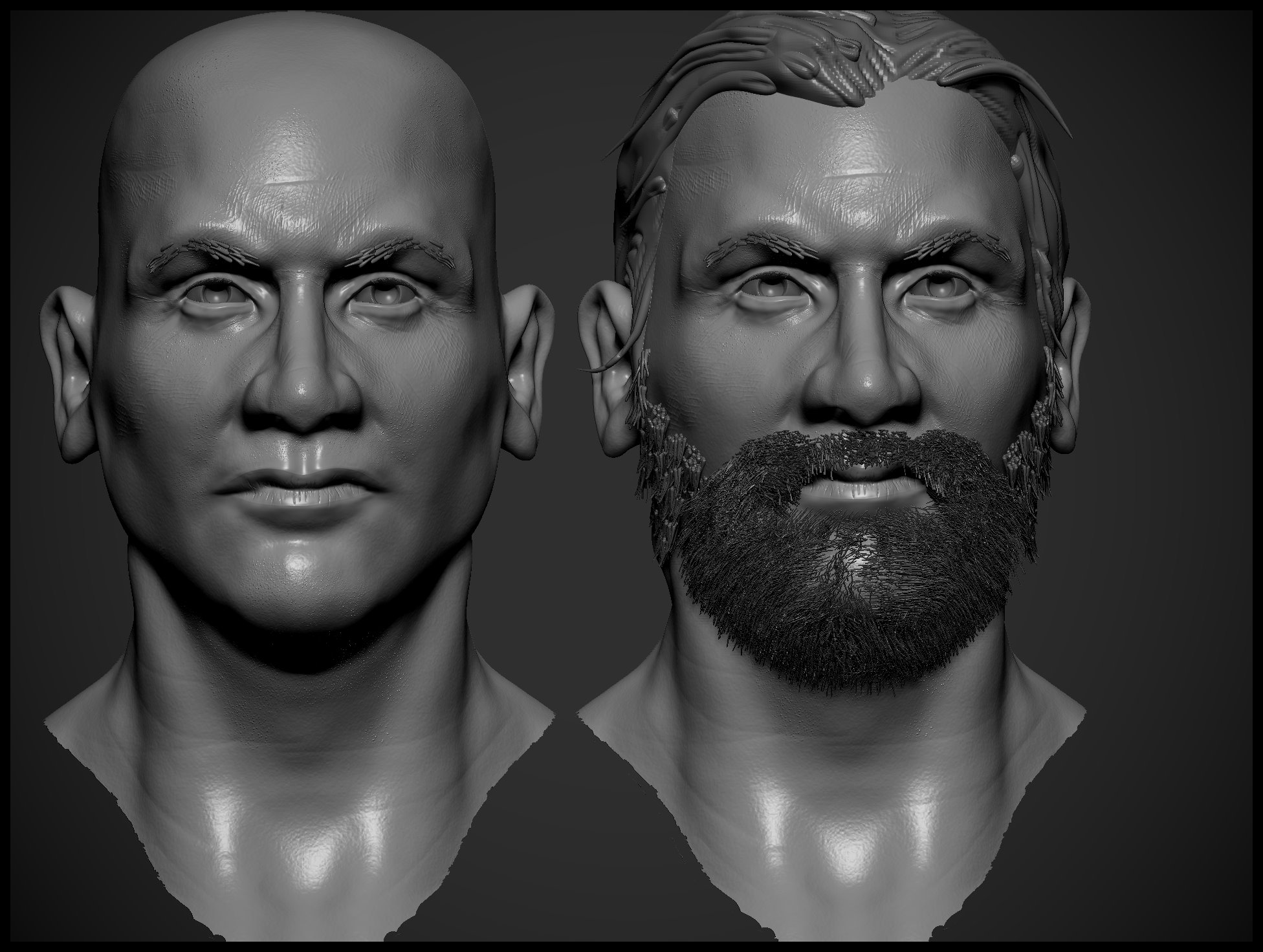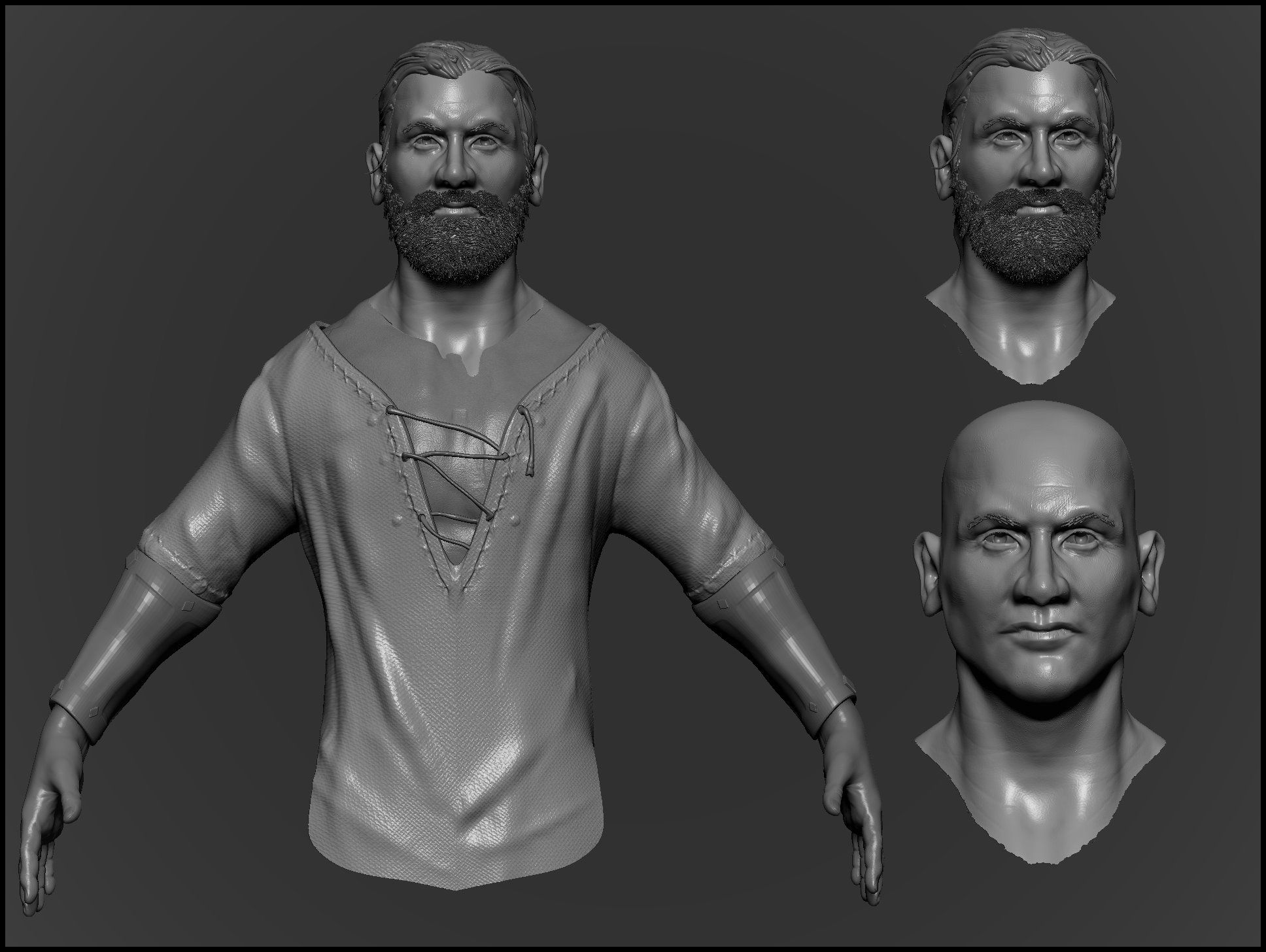 stripes beard are done in nanomesh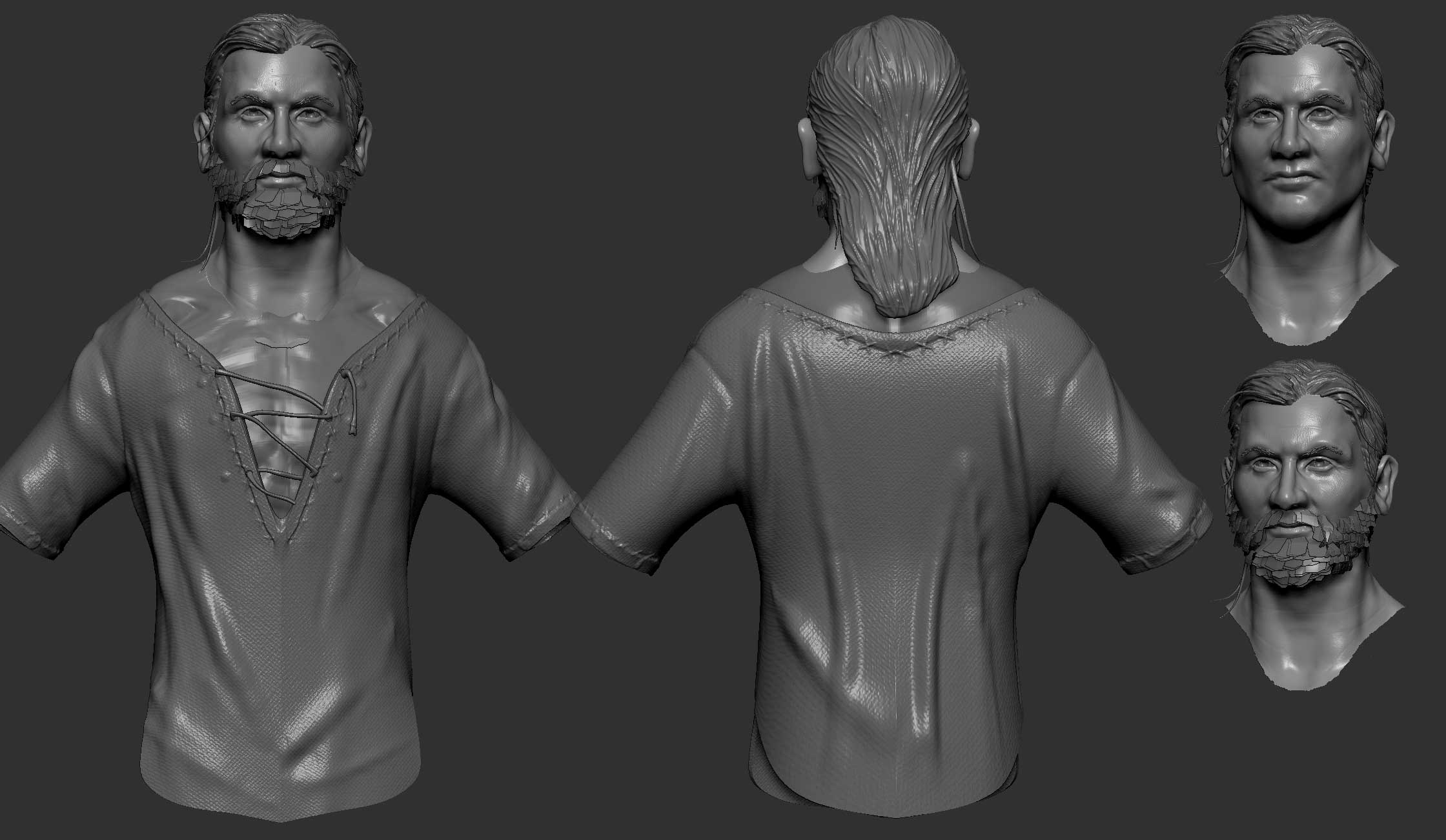 Attachments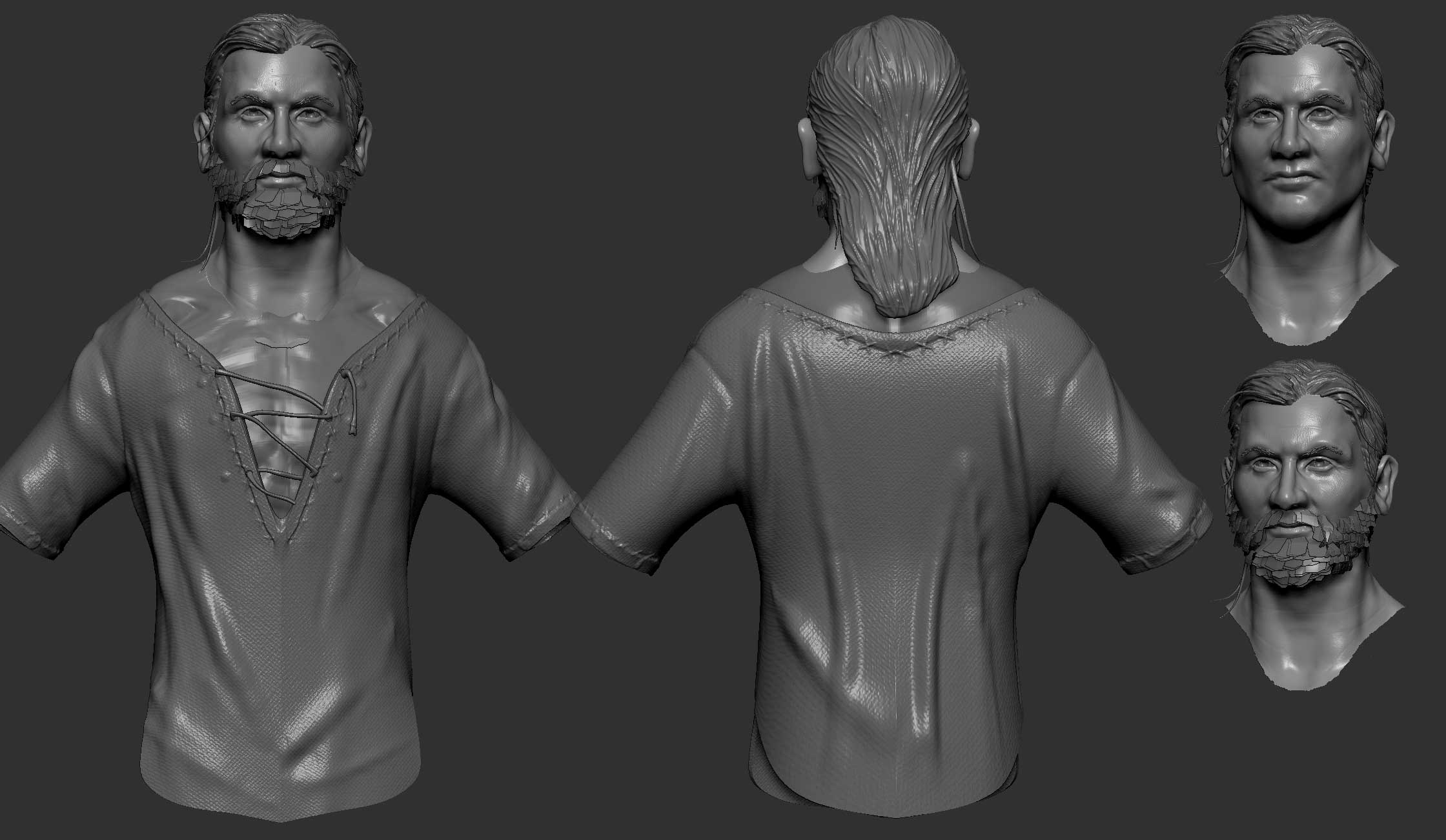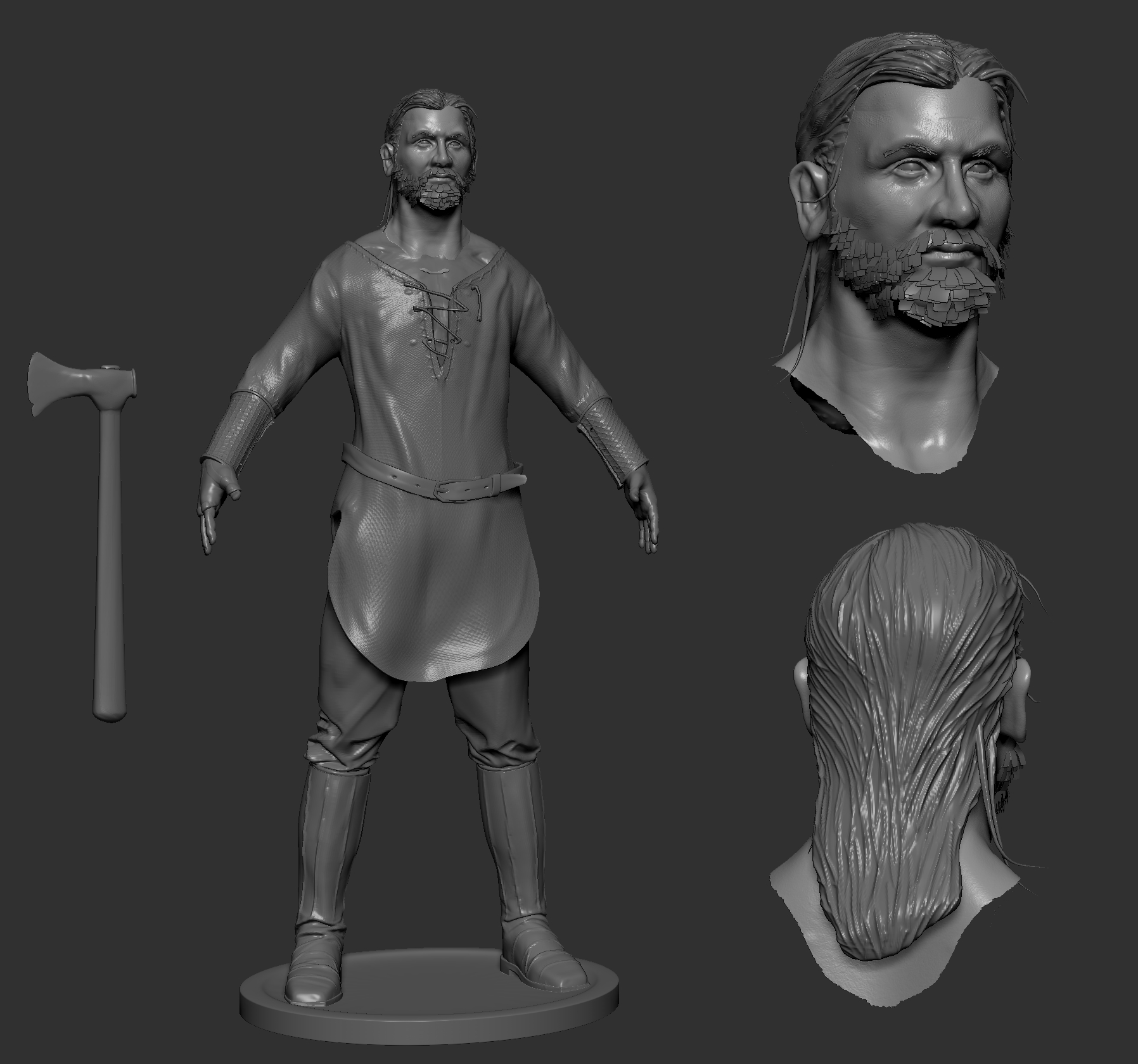 Attachments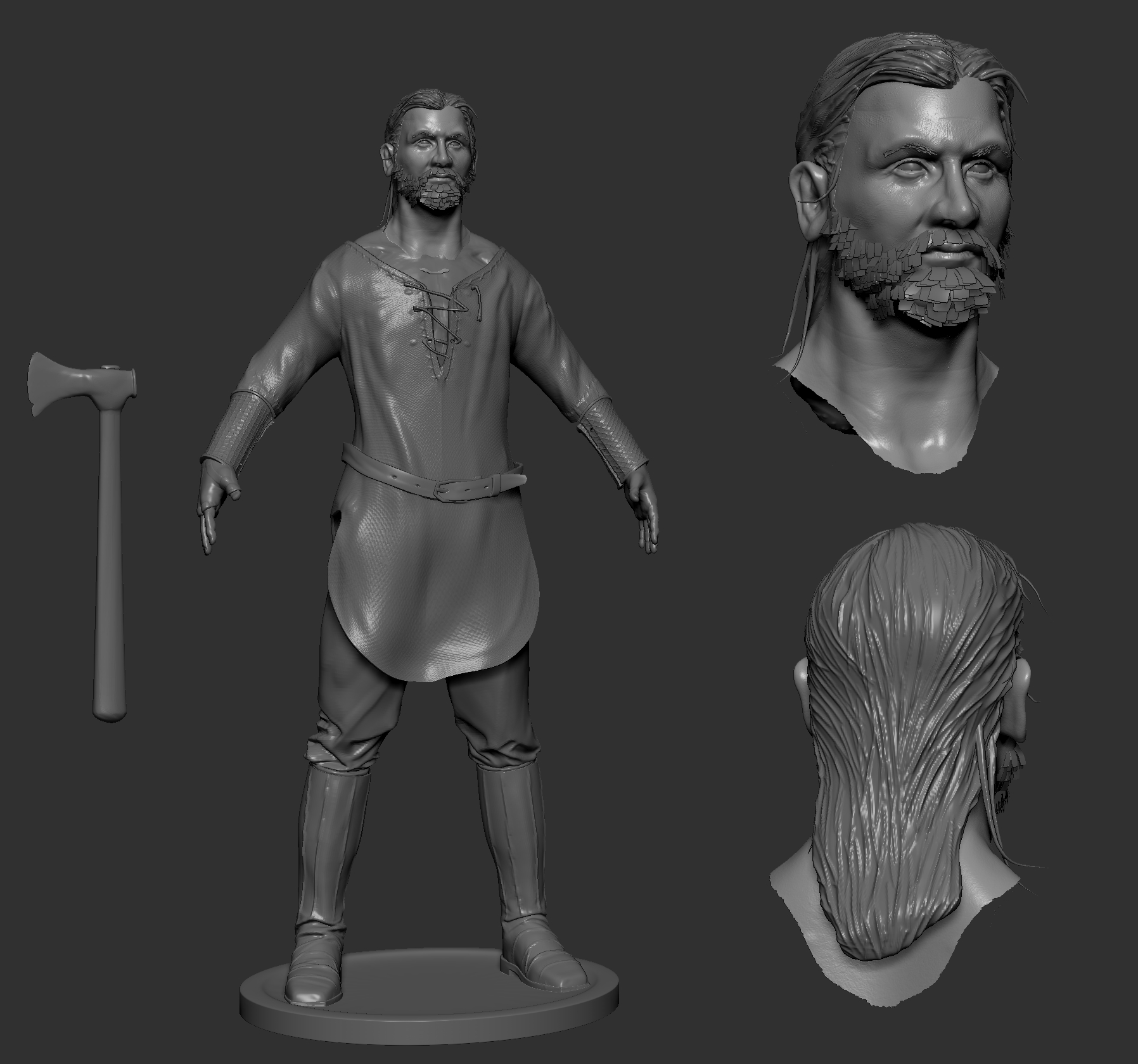 Little update of my personal project
I started to sculpt the brigantine leather. the details are made with surface noise.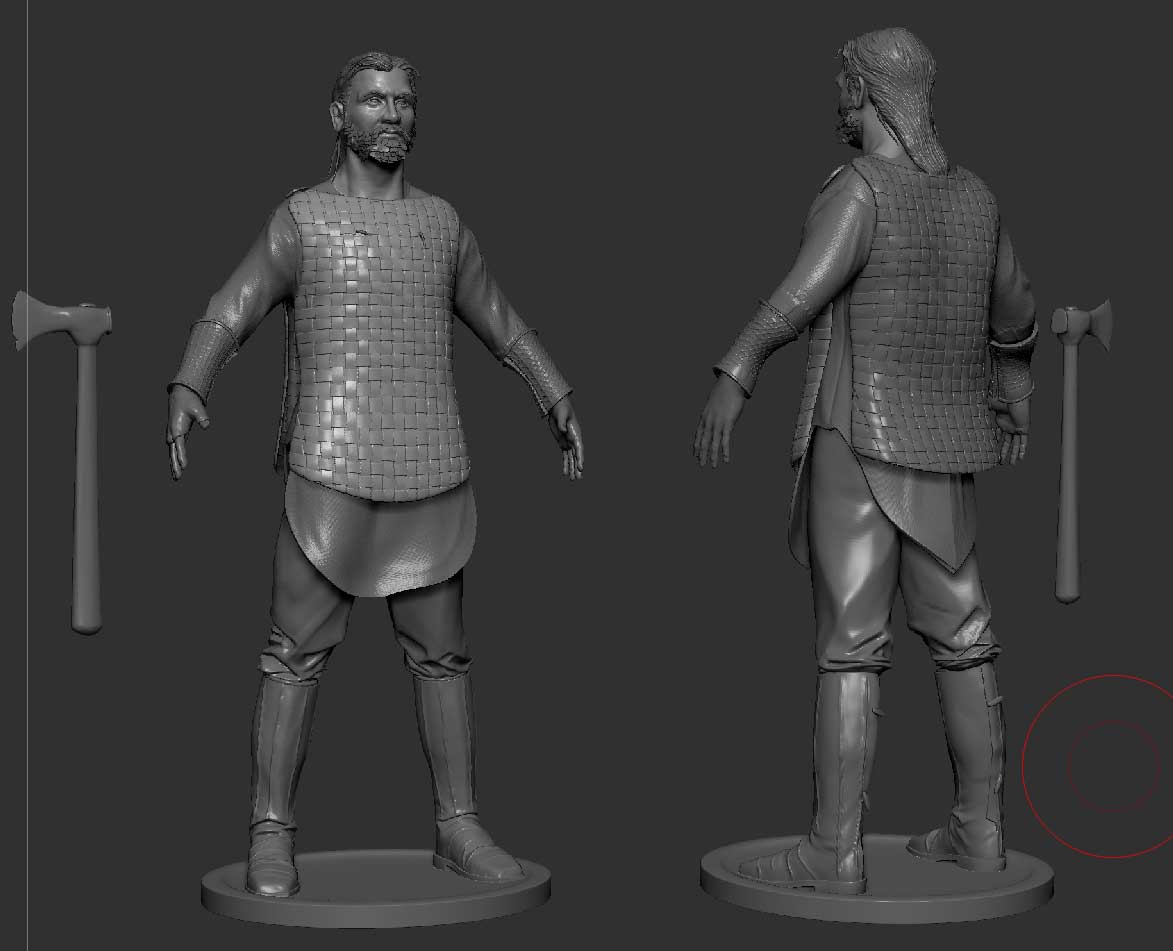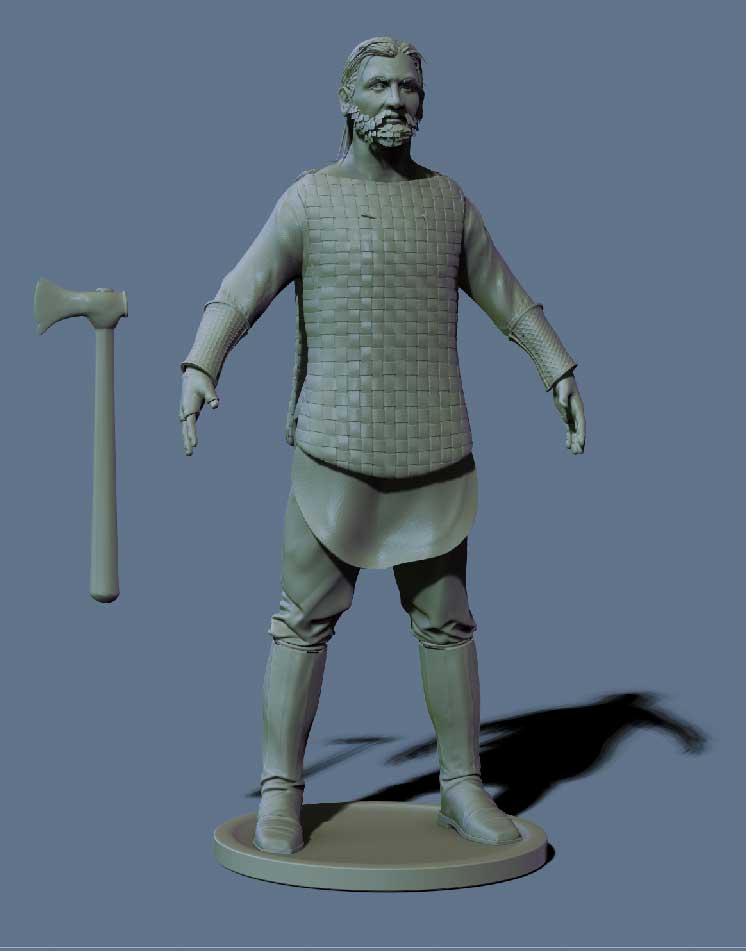 Attachments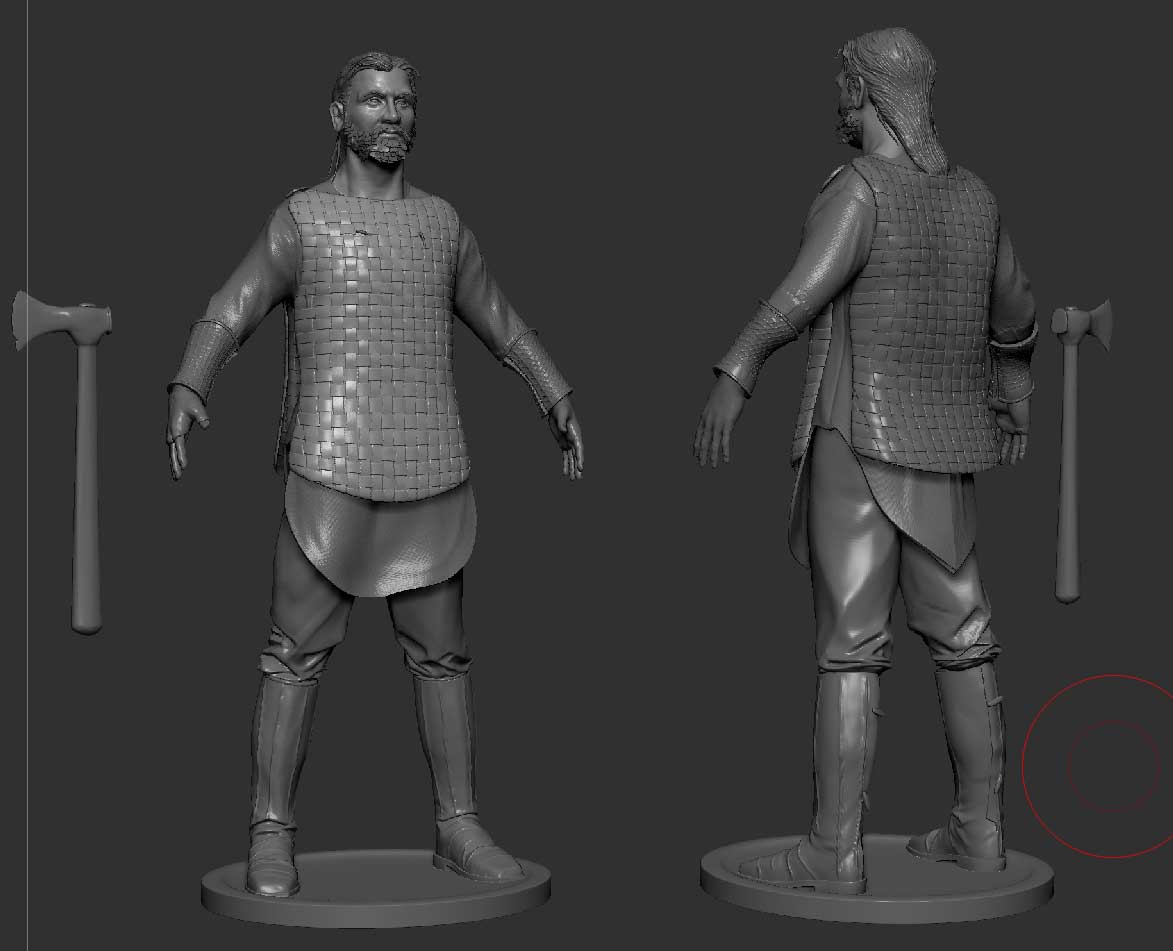 Hi everyone,
Finally i have finished the high poly version of Rollo.
Honestly i feel that it does lack some details that could have improved it,but for now i prefer to stop and focusing my efforts on other projects.
I have also did the retopology for the armor and i have tried for the first time the Quixel suite for the texturing.
Hope you like it.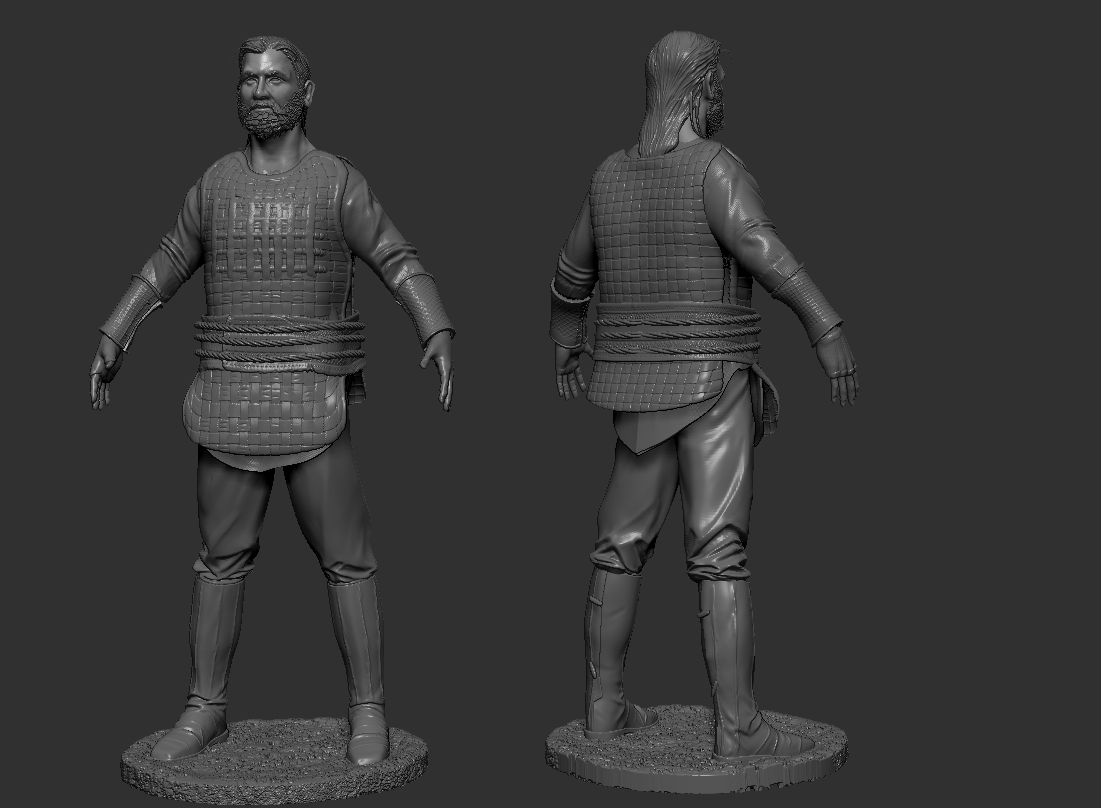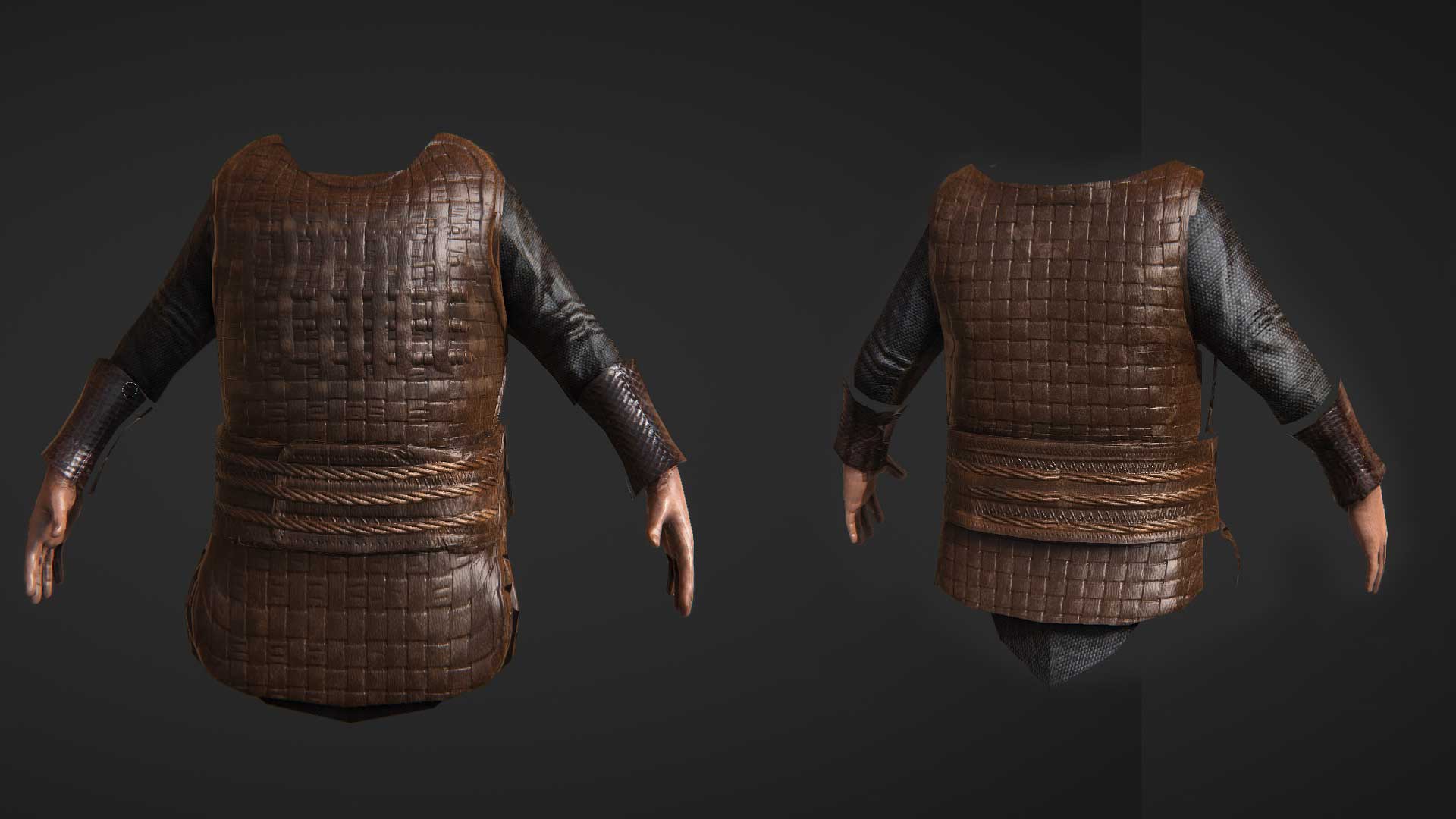 Attachments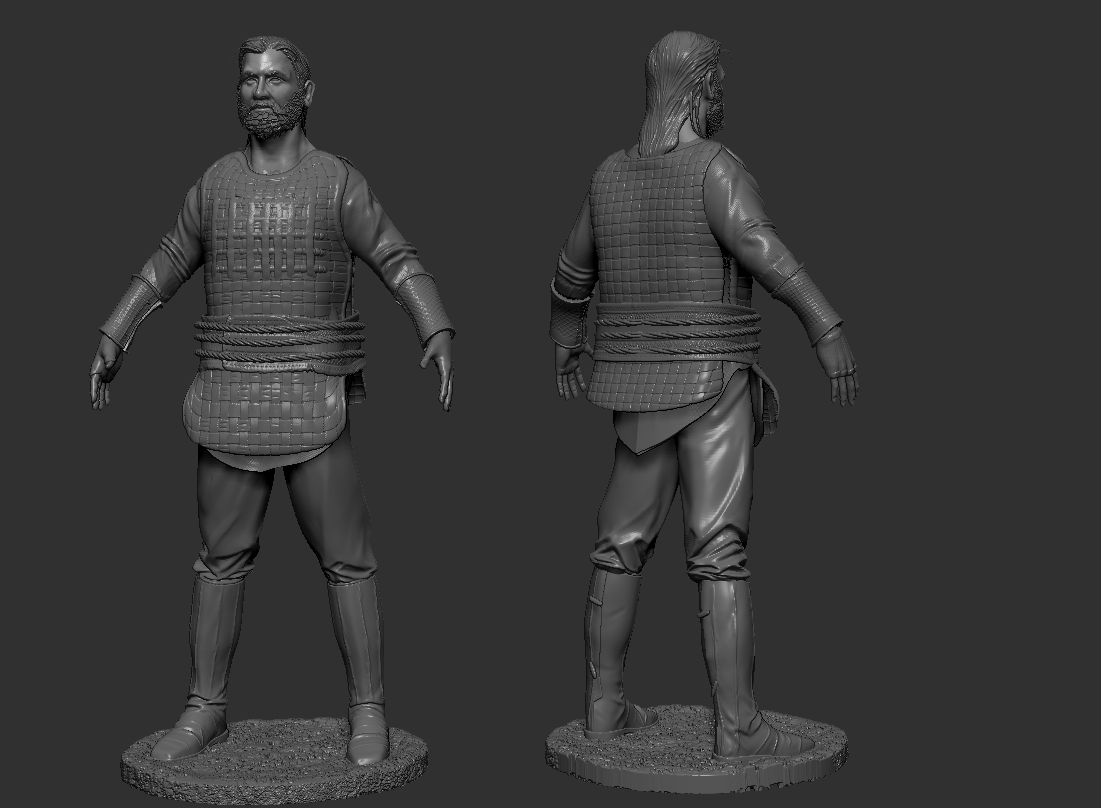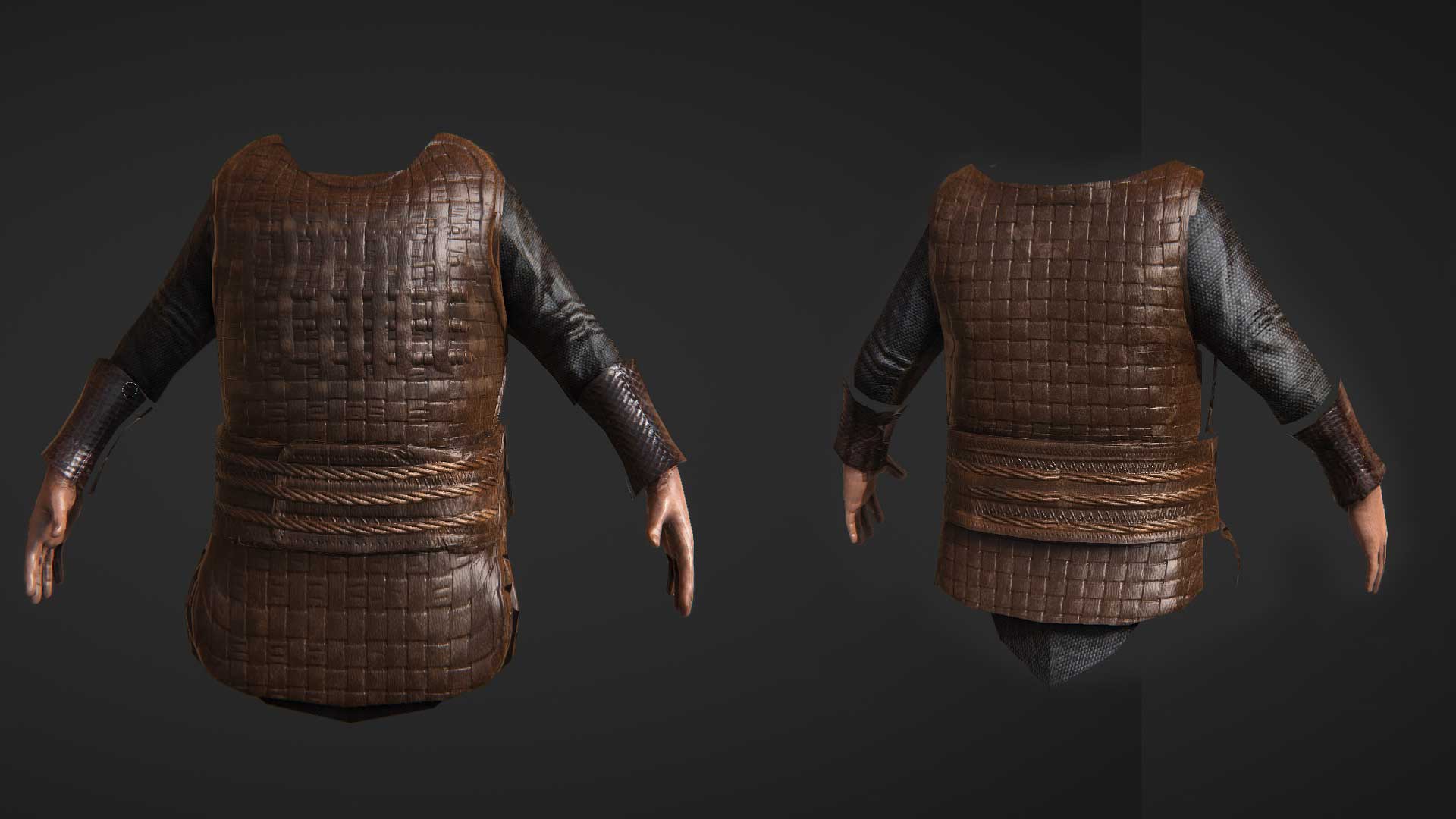 Nice start. I would suggest you revisit your proportion if you aim for likeness. Put my share image over your sculpt in Photoshop and use opacity to see the difference.
The head is too big to match a correct anatomy. Also pay attention to the trapezes They are not that big. Im base all that by the shoulders width. So eather you match the head size or you adjust the shoulders width.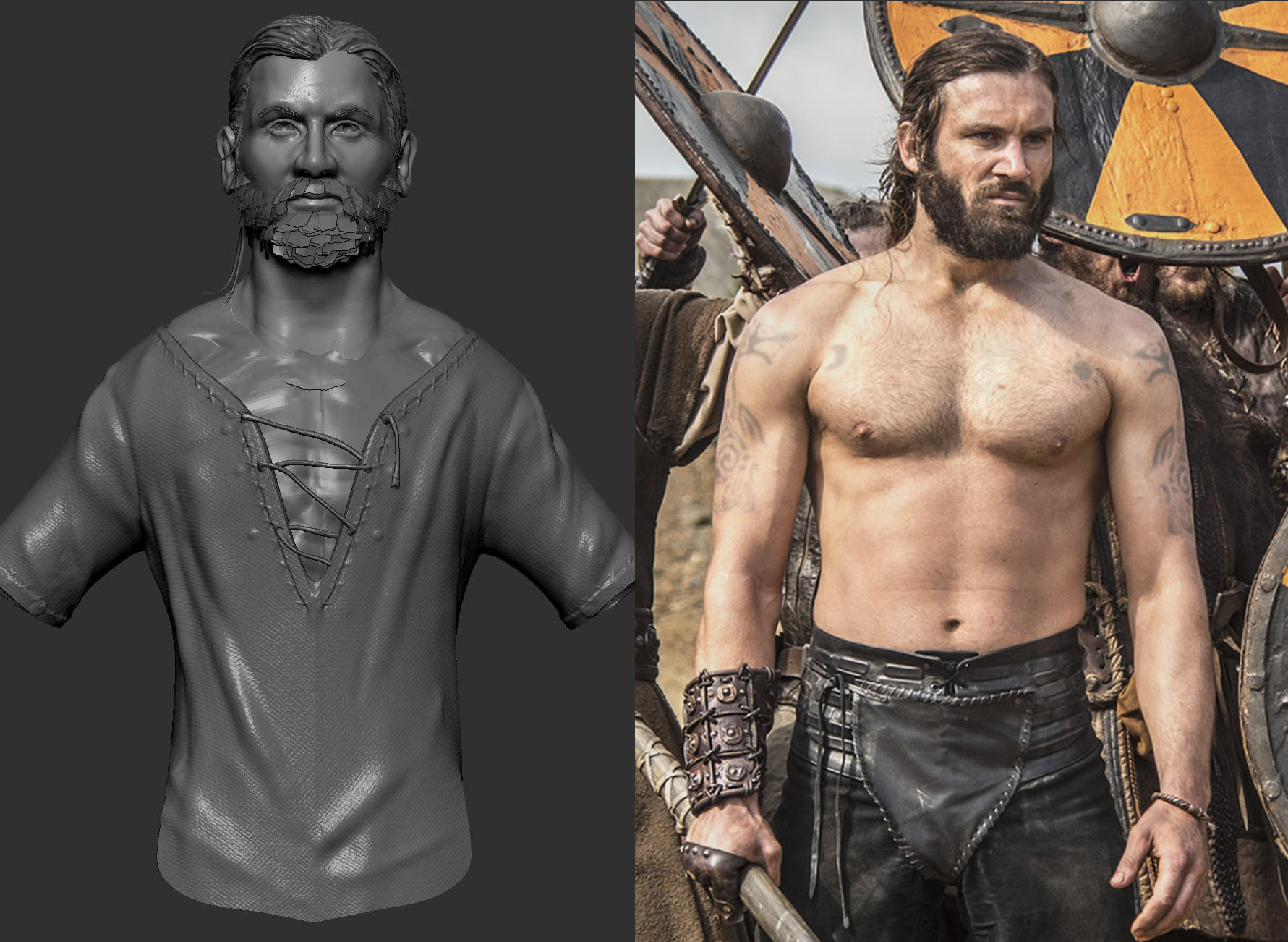 Attachments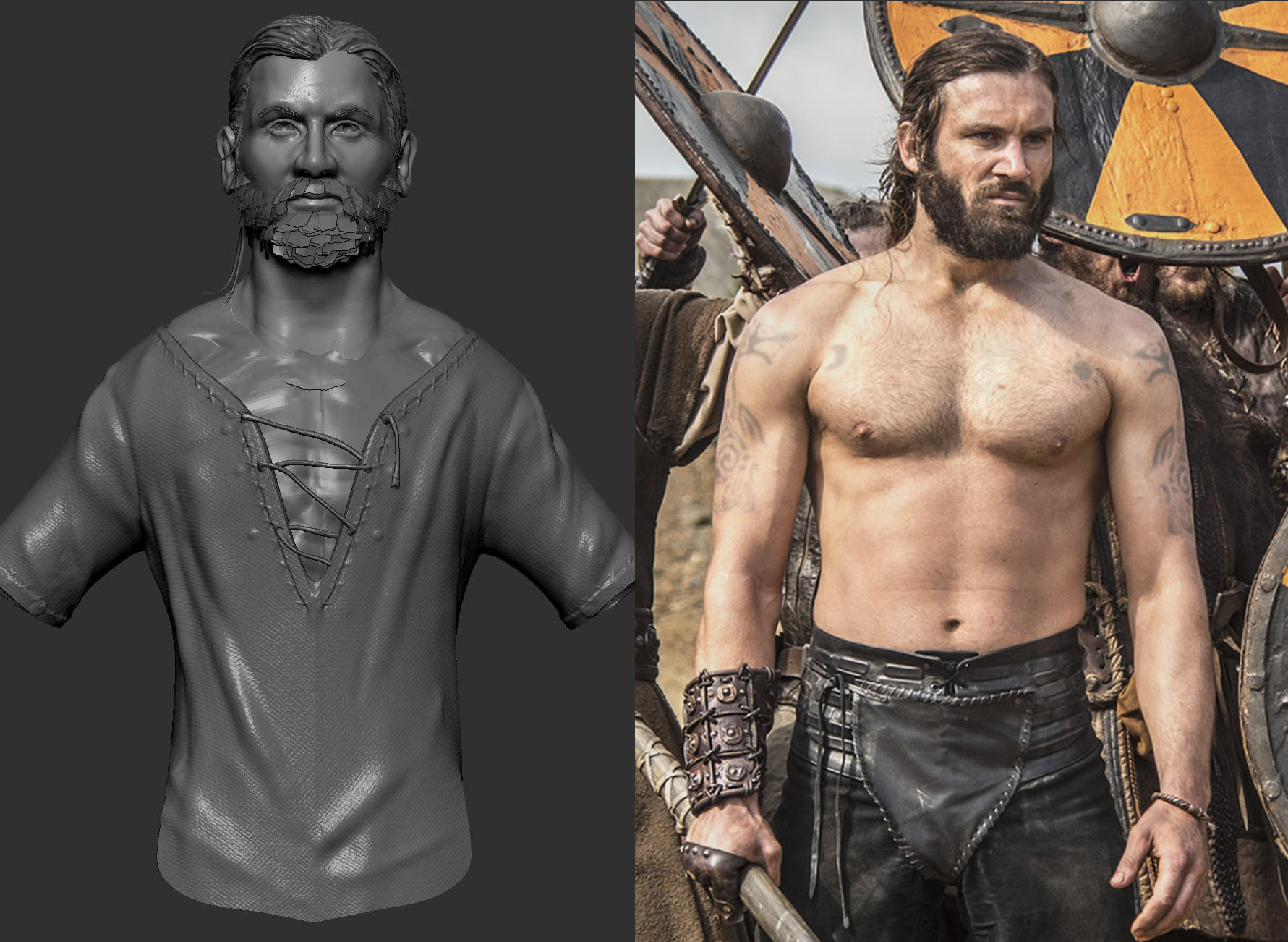 I did the retopology and textured the head.
Scote,thanks for your helpful advice.
Definitely the torso did not come up very well…
My idea was to rough out the torso and then cover it with the armour.
I will try to fix it once i get back with the highpoly model.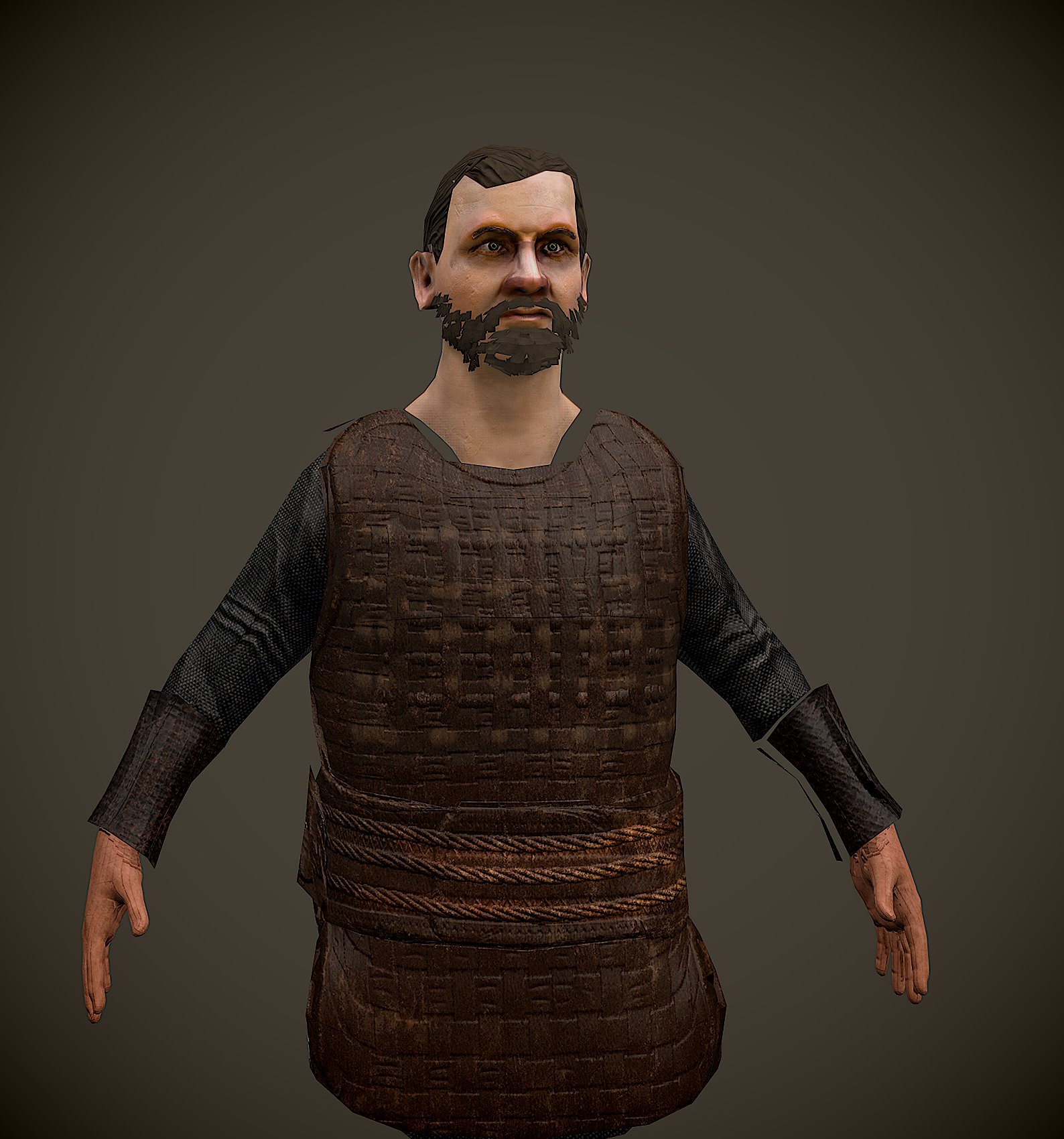 Attachments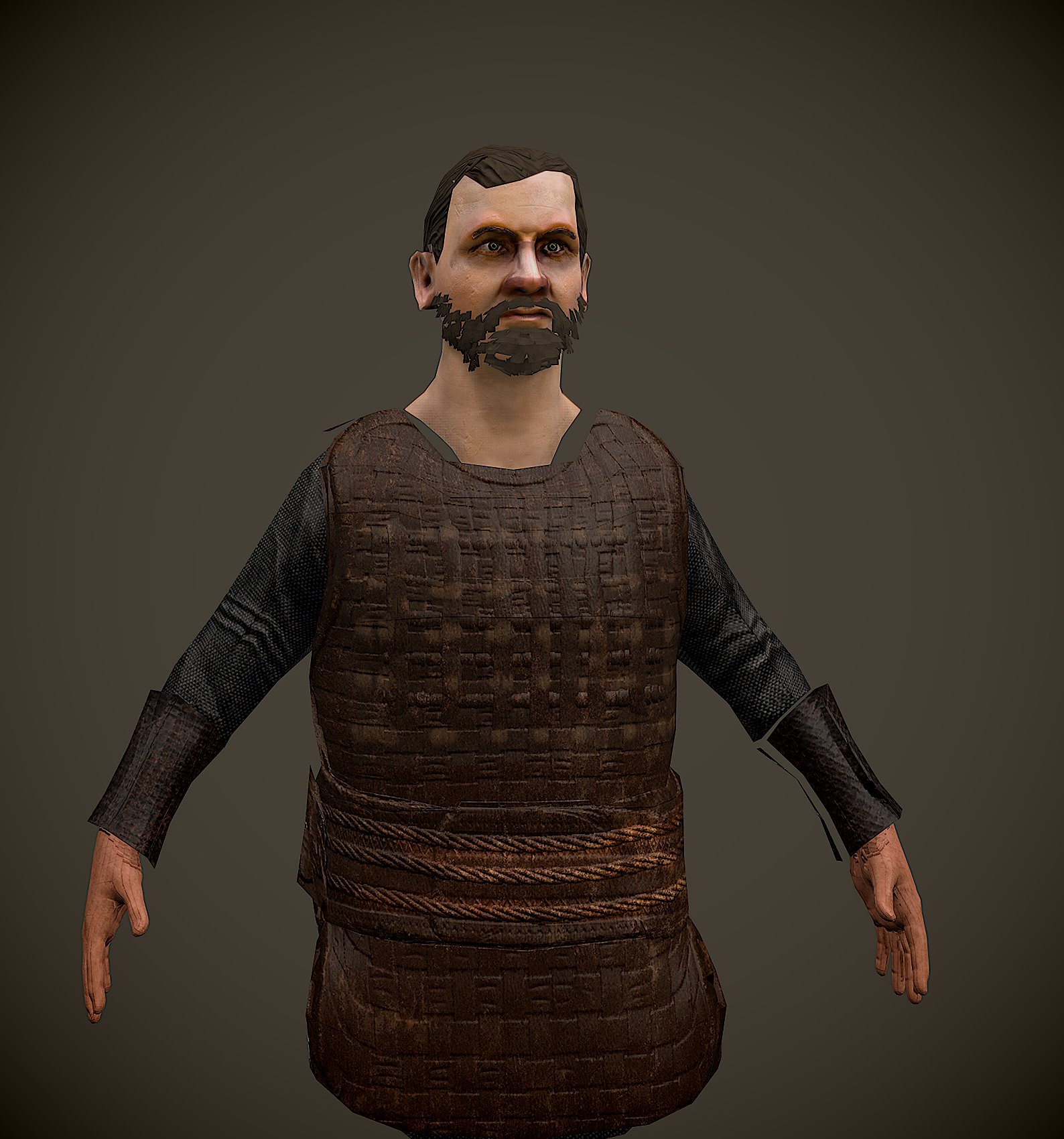 Head elf exercise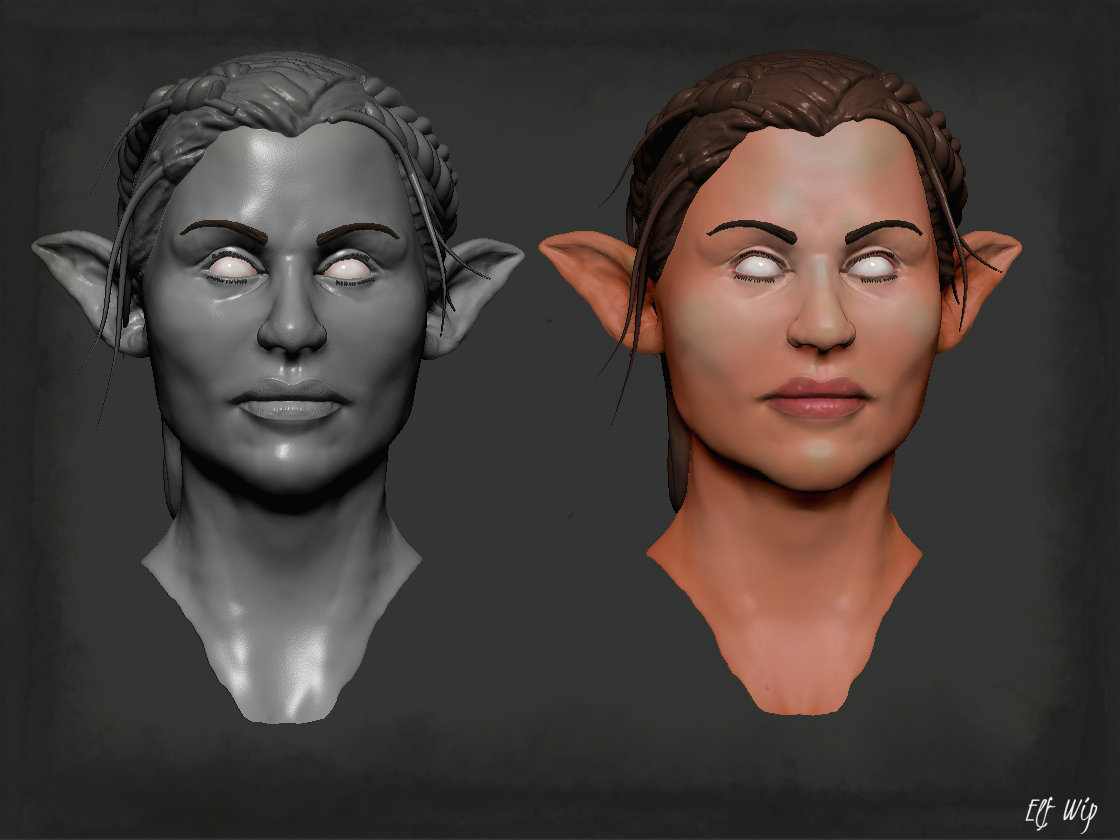 Attachments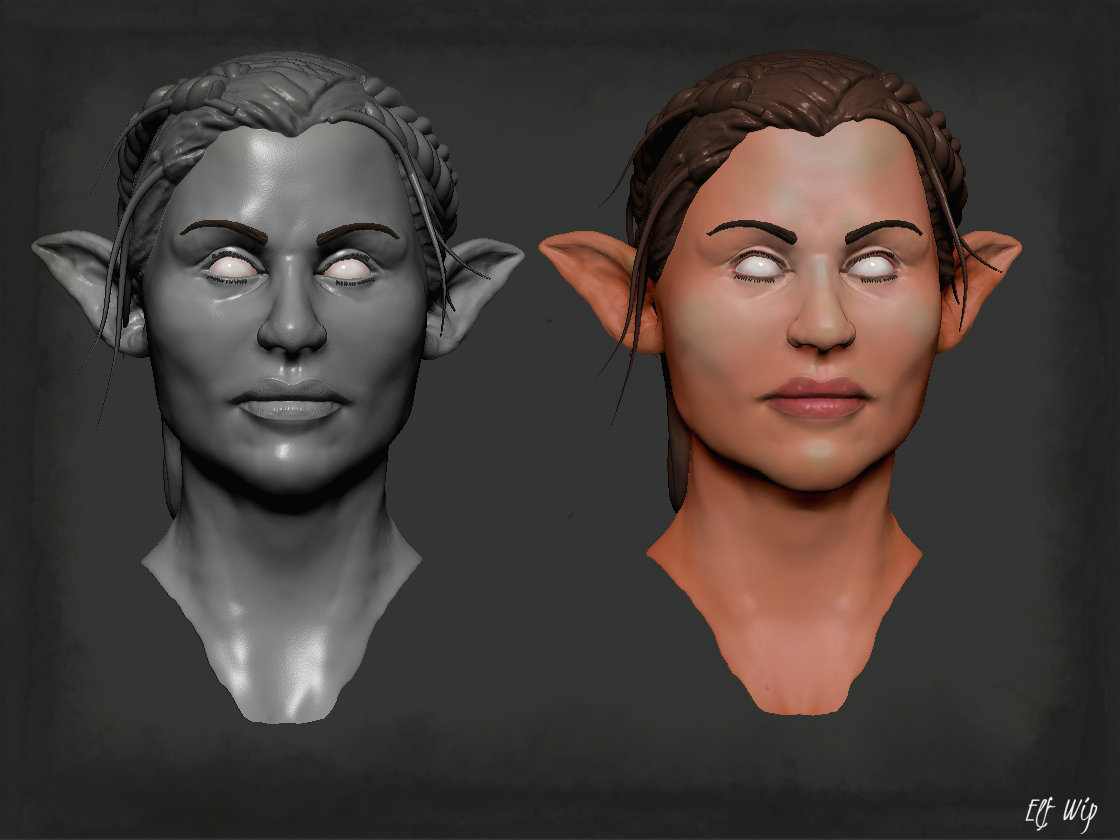 Hi everyone! -
here is a new character i've been working on, a Female elf wearing a long skirt.
(still wip )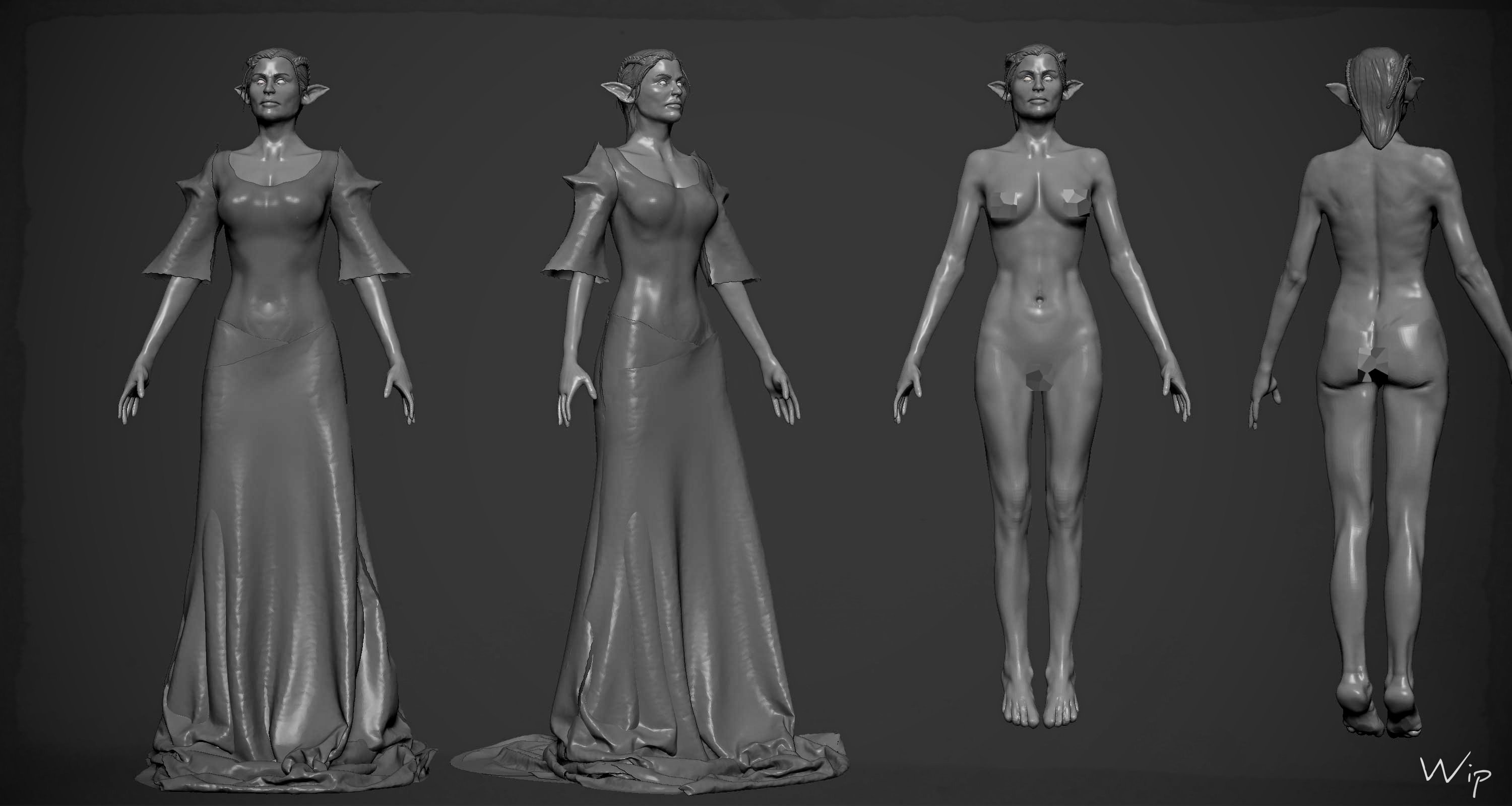 Attachments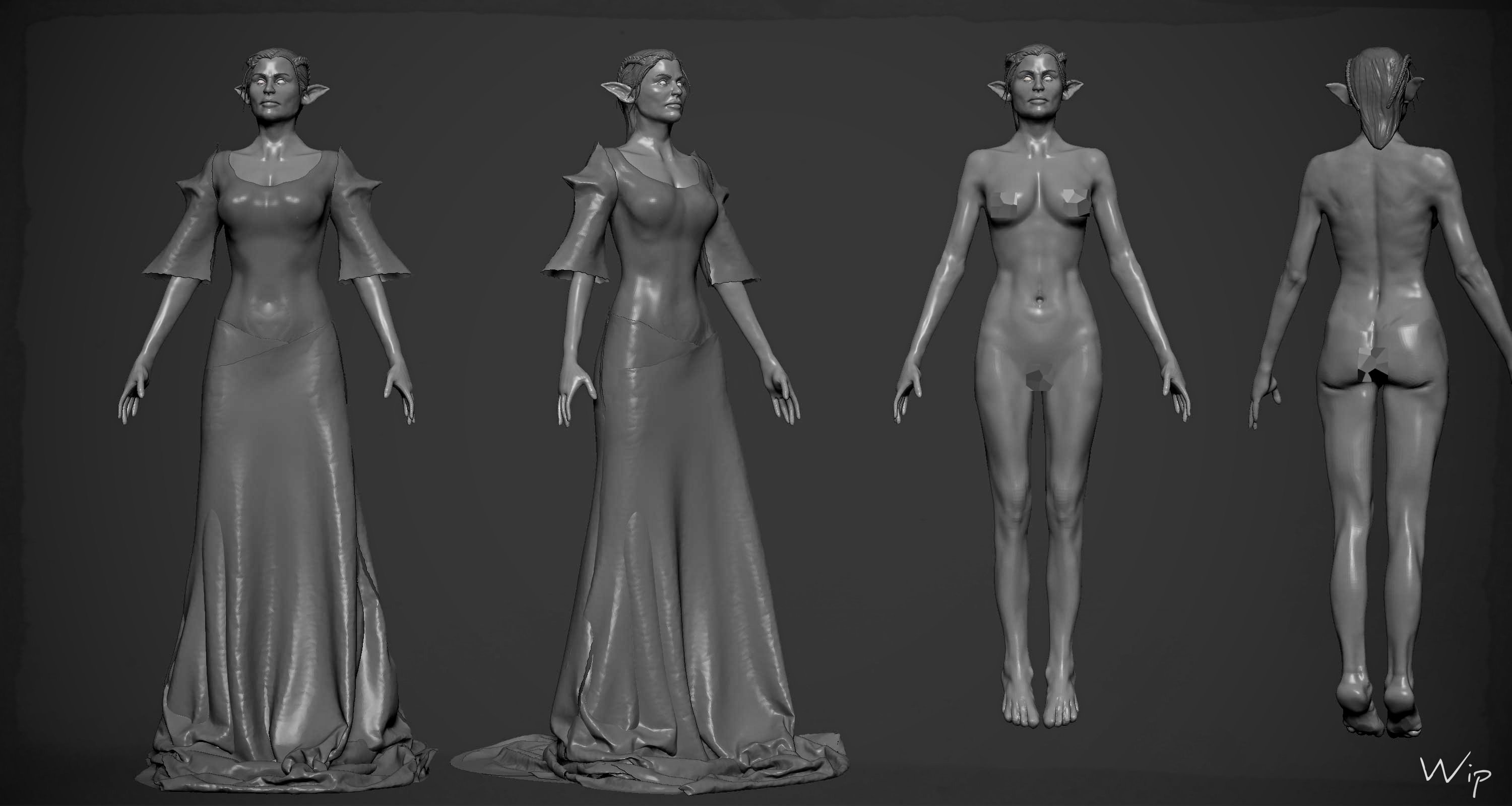 Little update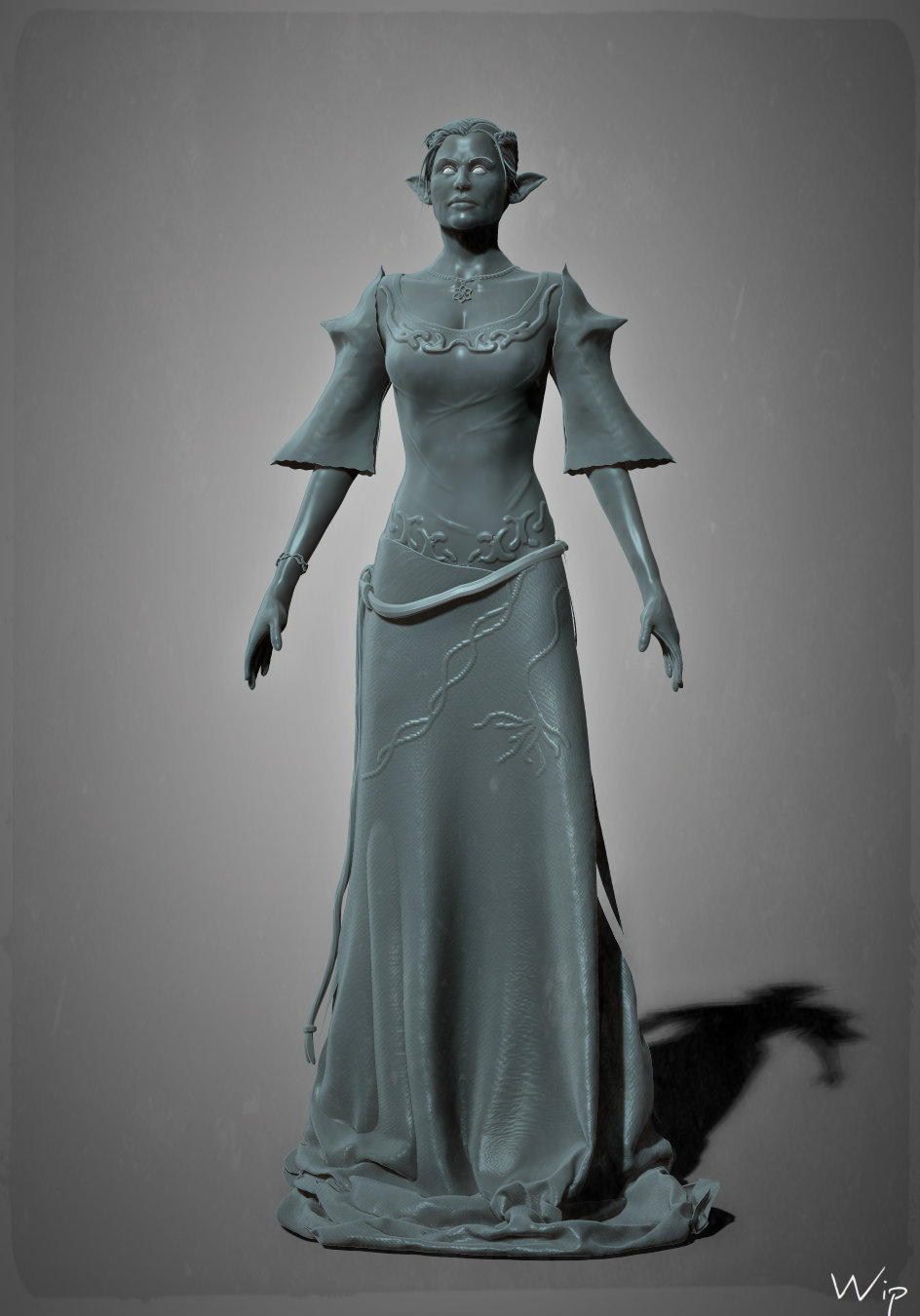 Dragon Speed sculpt.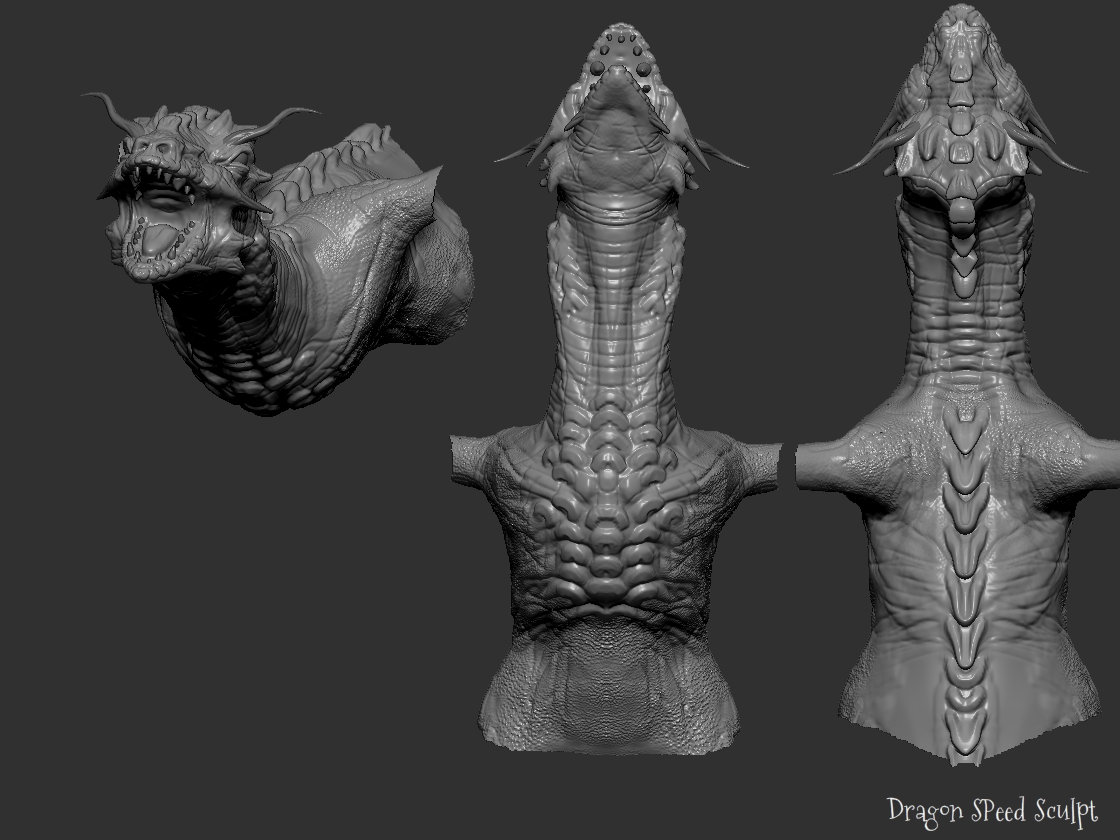 Attachments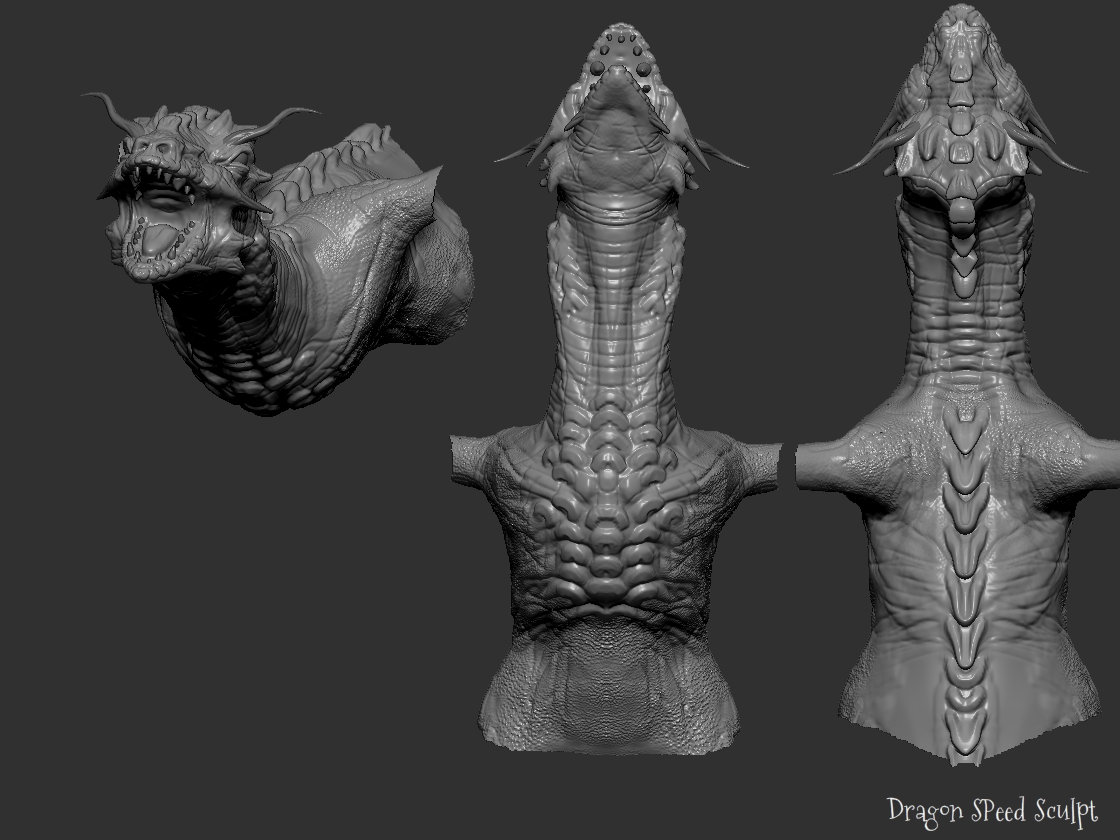 A likeness study of Eleven from Stranger Things
I hope she's recognizable.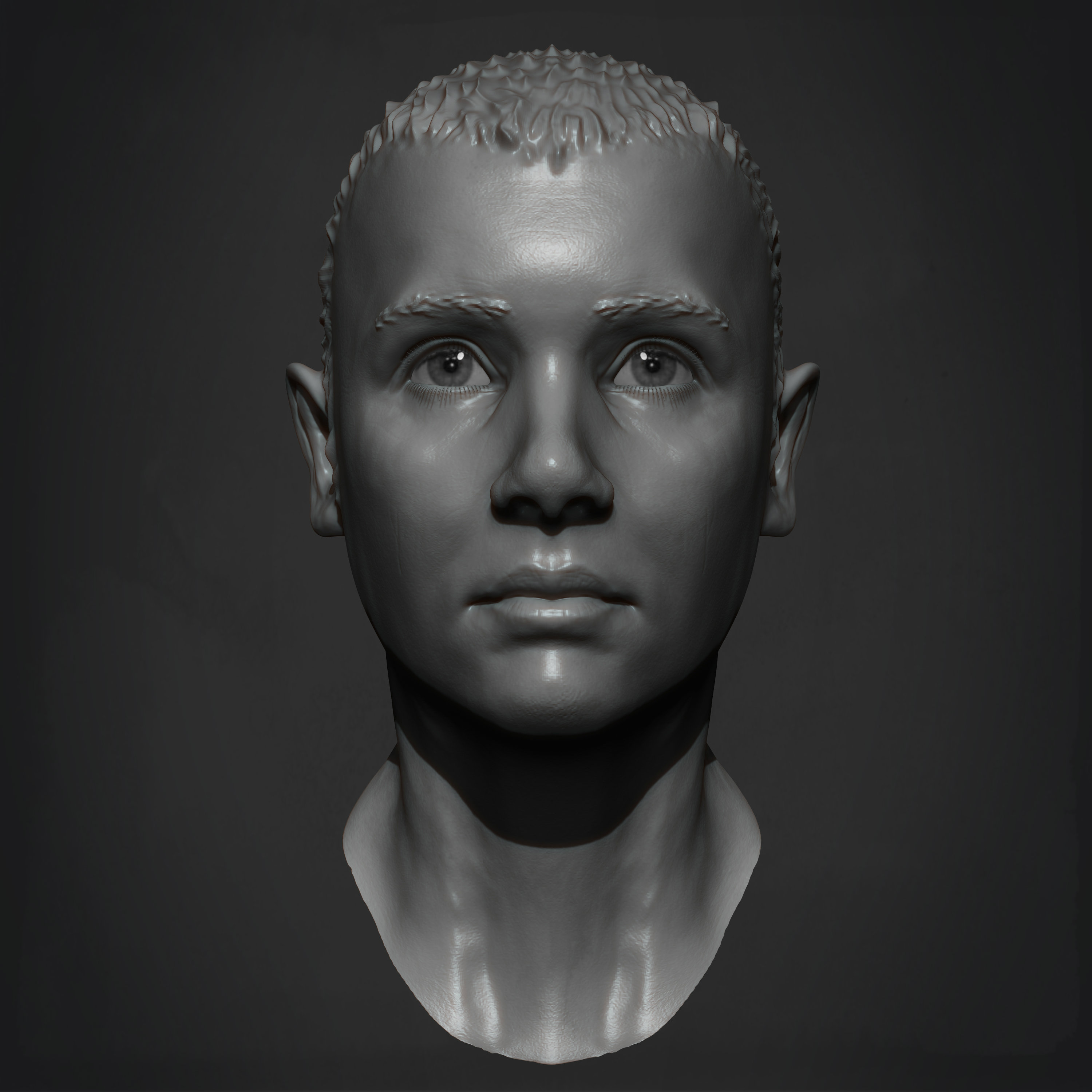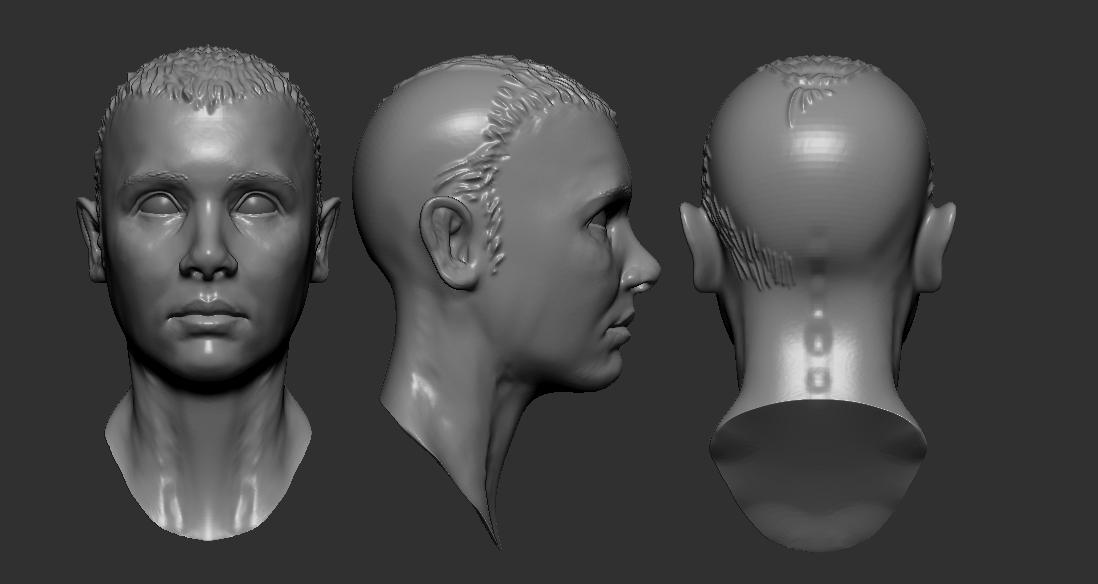 Attachments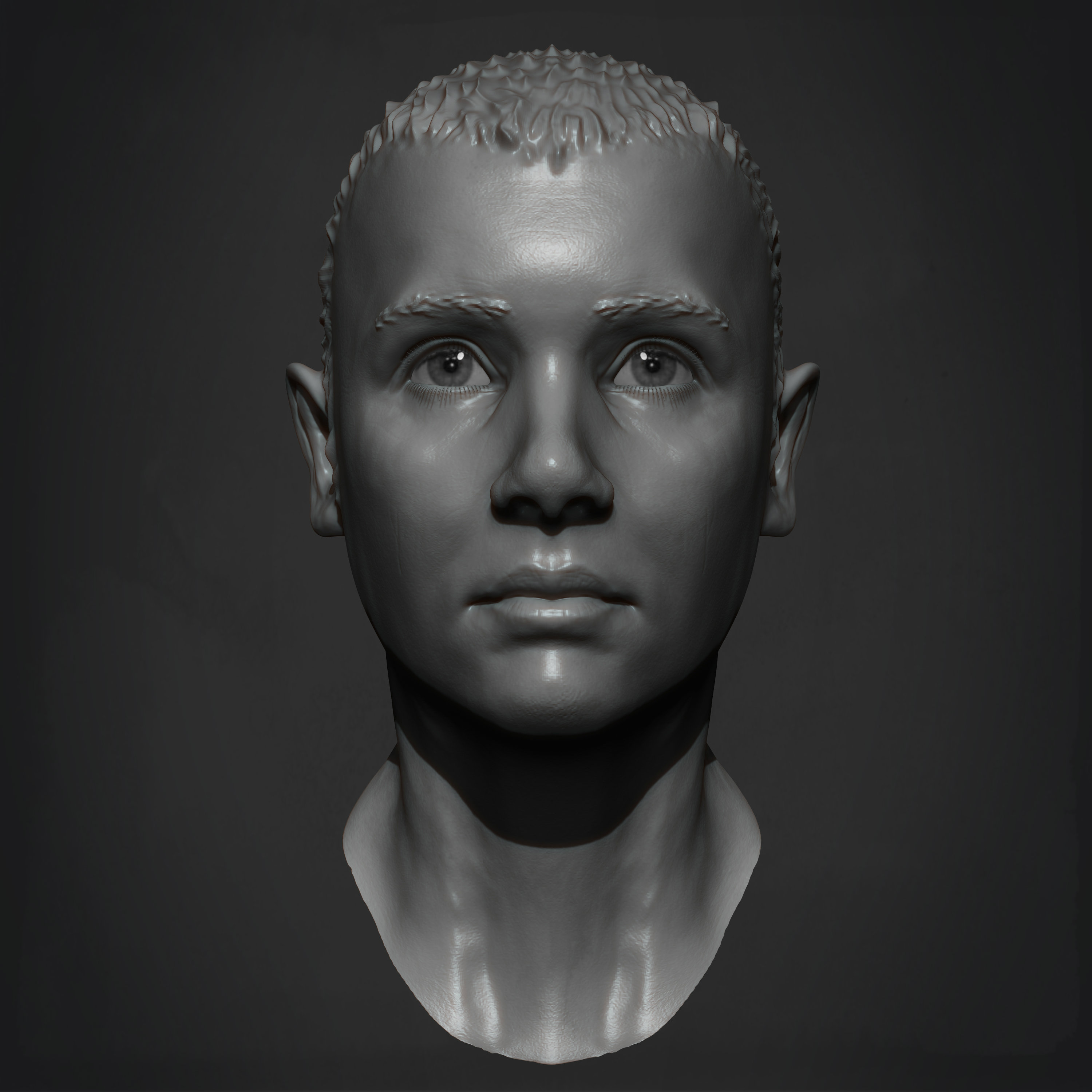 A fantasy medieval outfit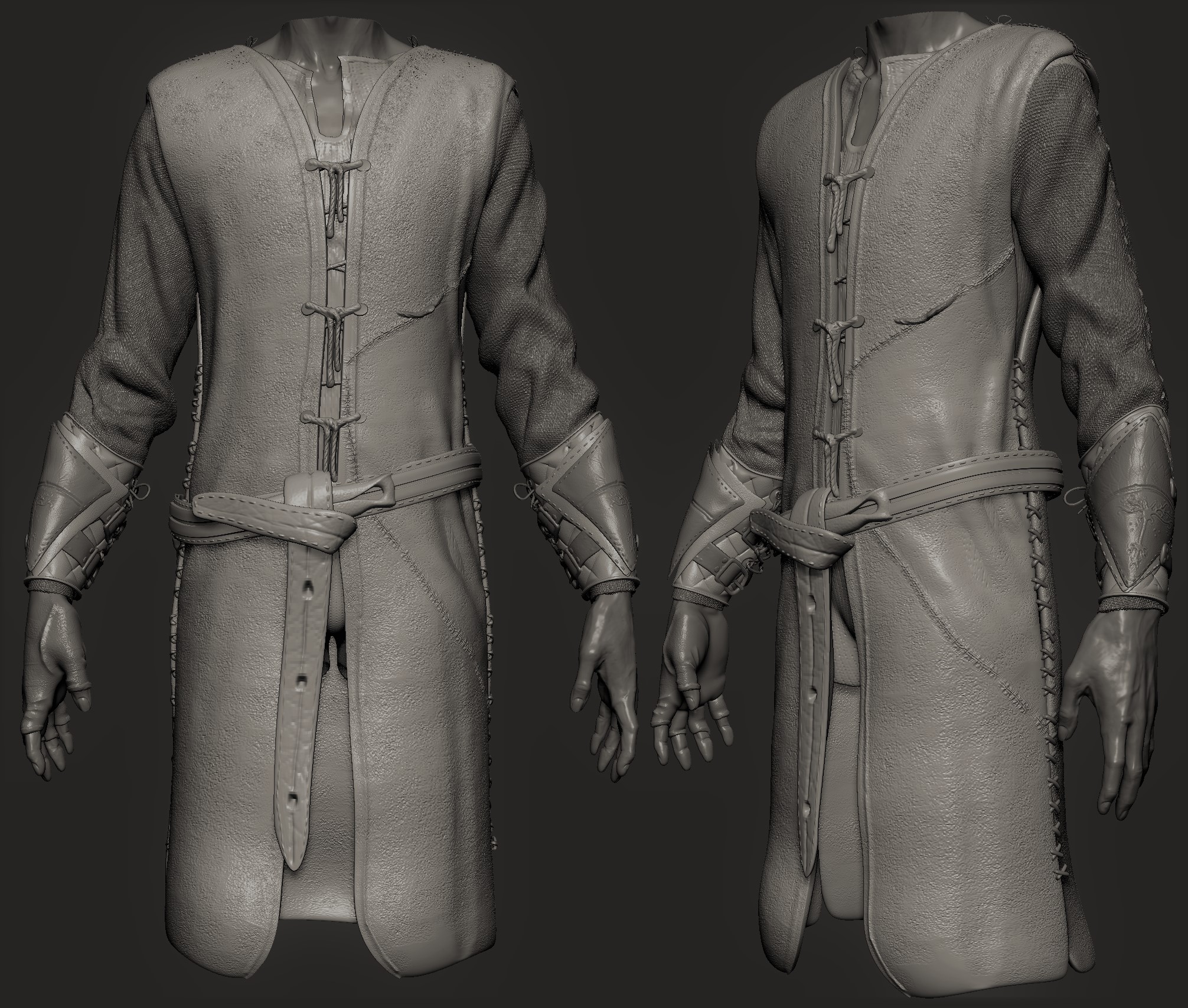 Attachments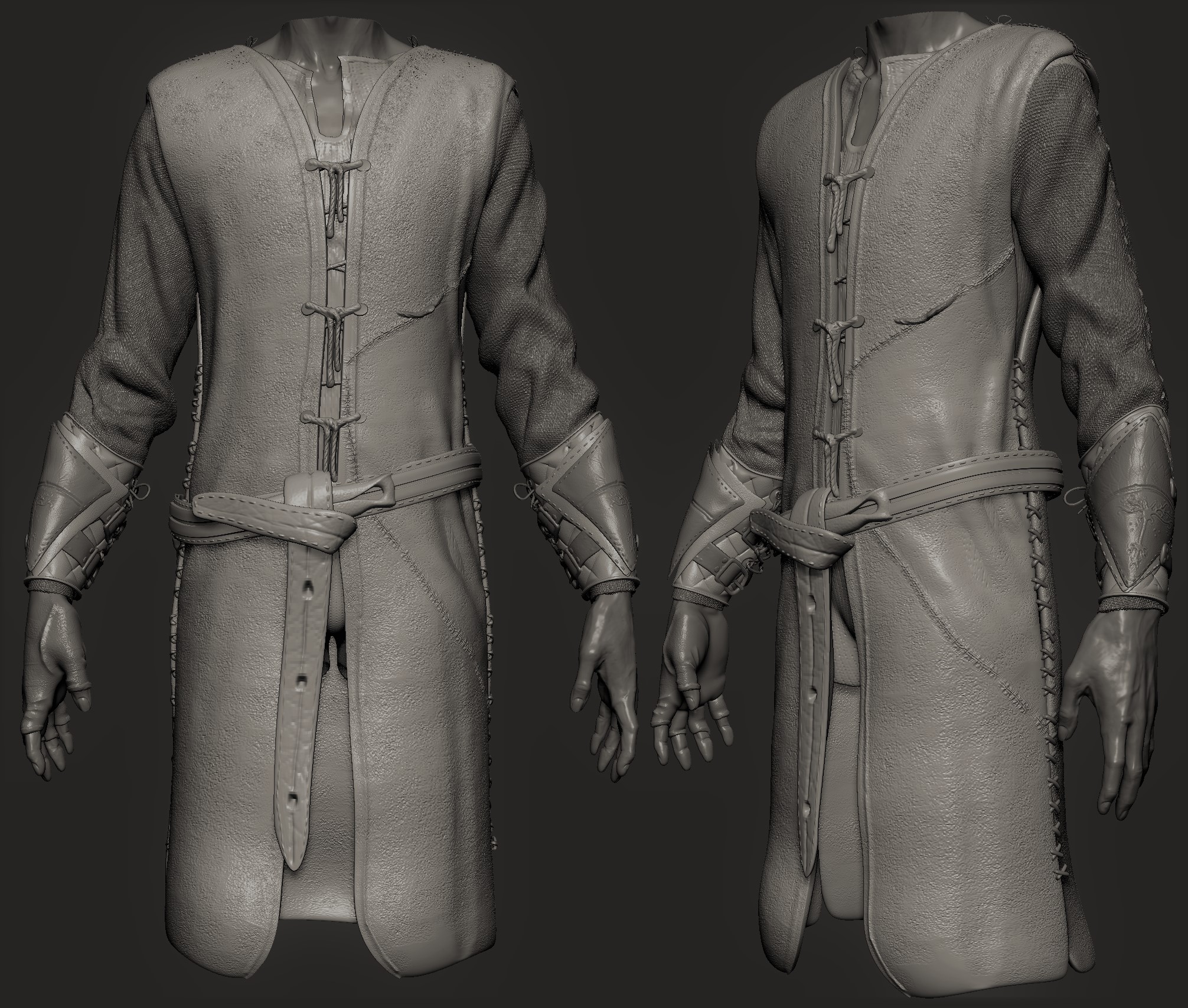 A fantasy outfit with the head


I've tried to give him the look of a young Viggo Mortensen.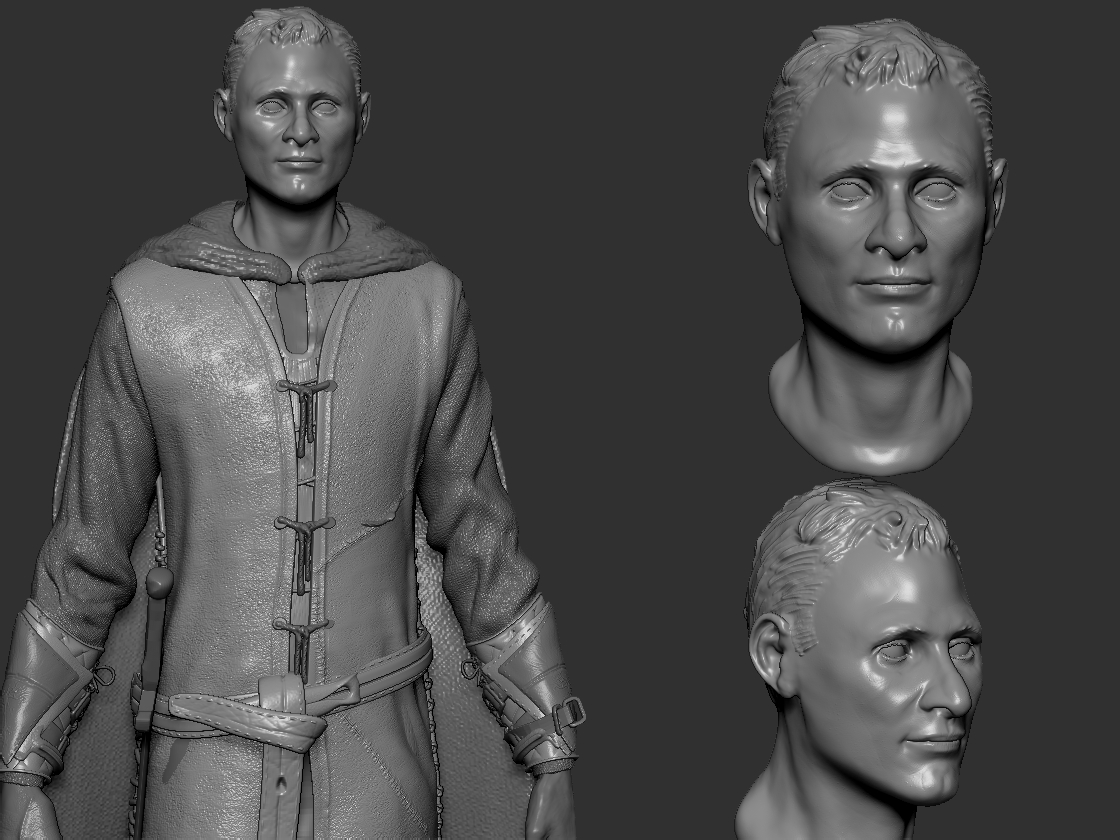 Attachments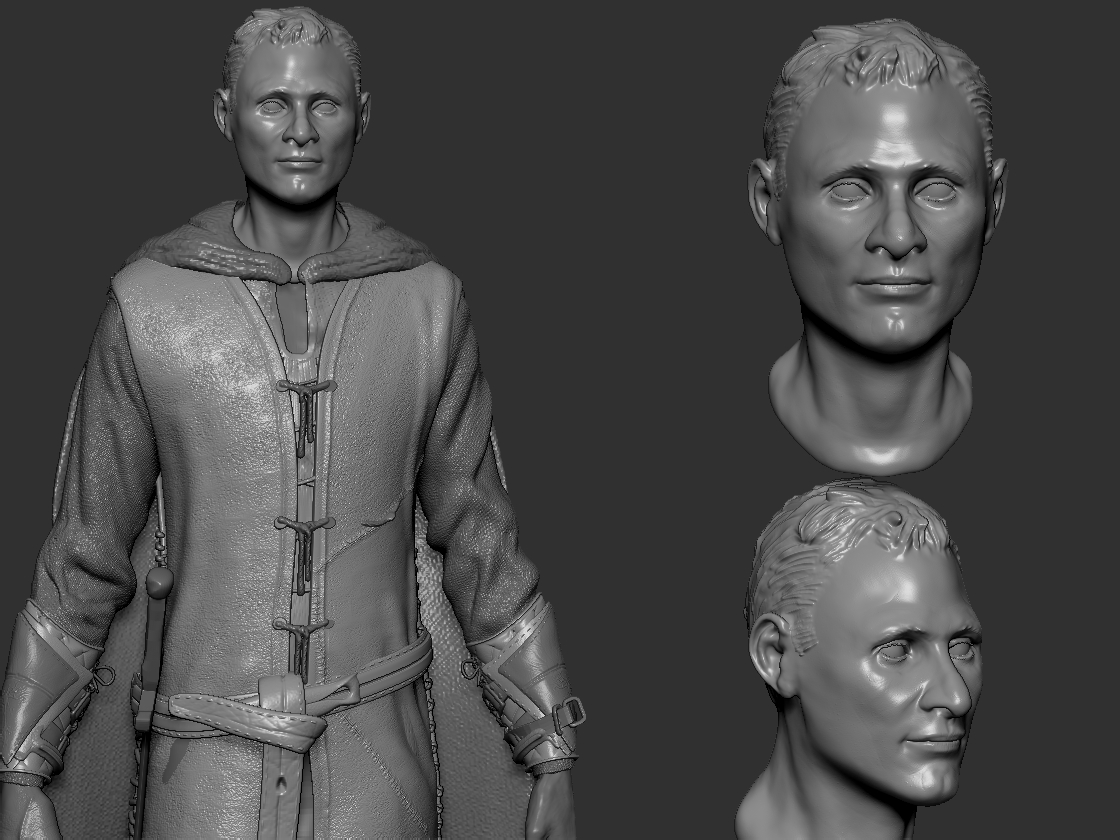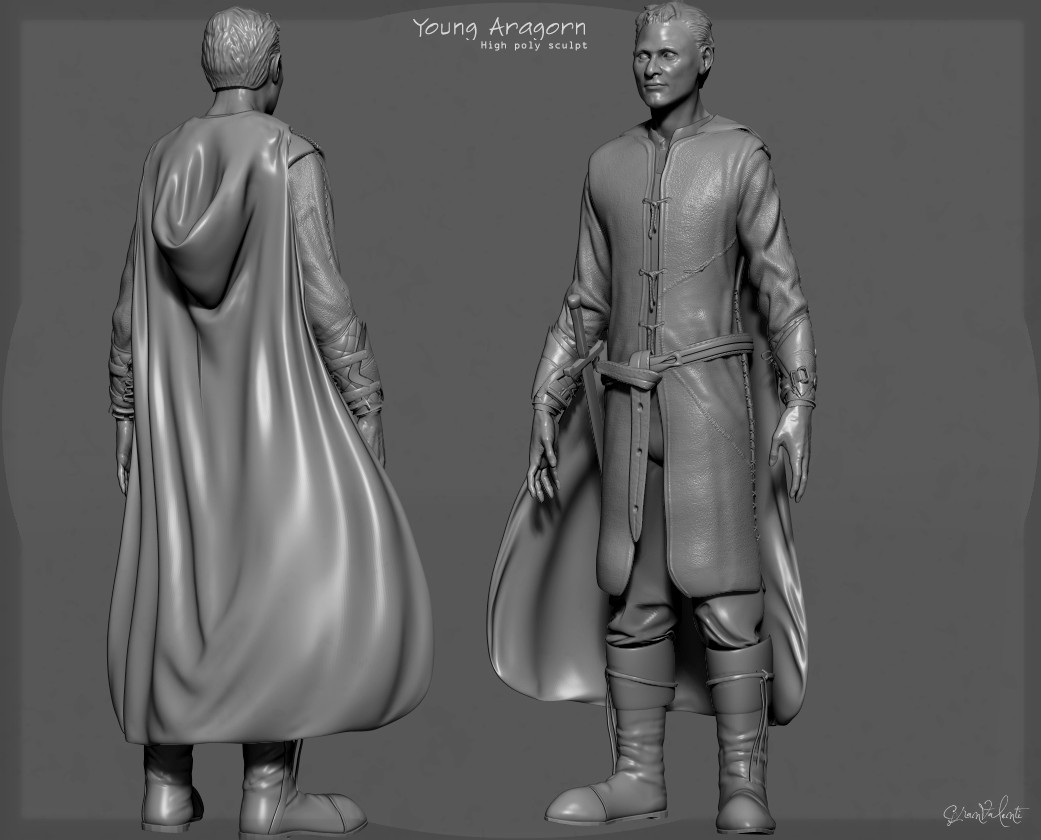 And this is a Dragon done this month from a concept of Laurel D. Austin.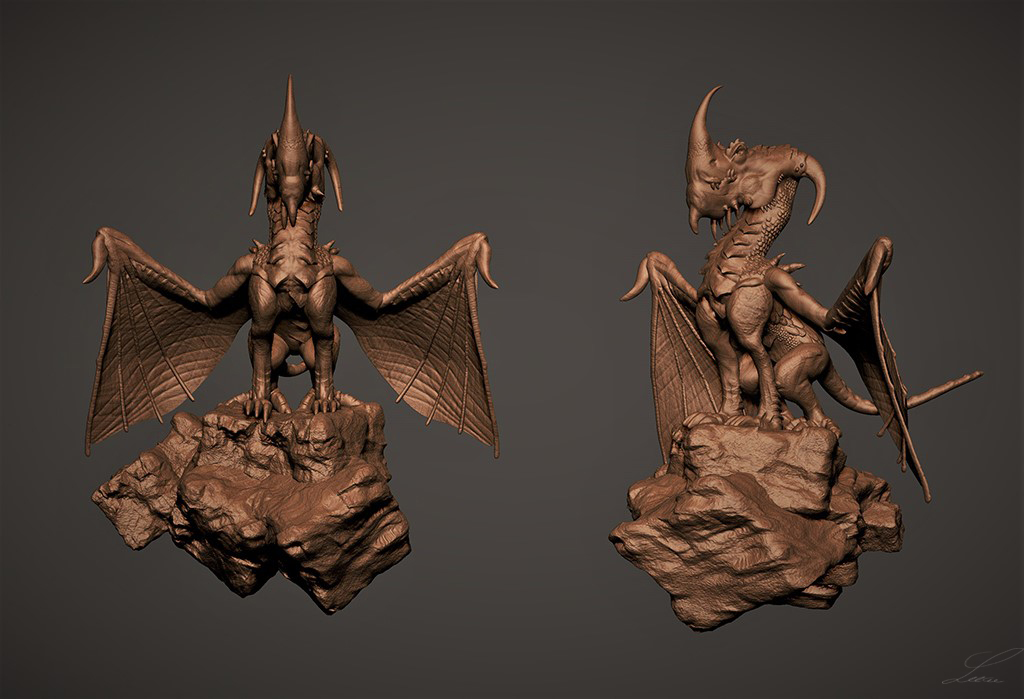 Something i did this week
a body sculpt exercise for a future character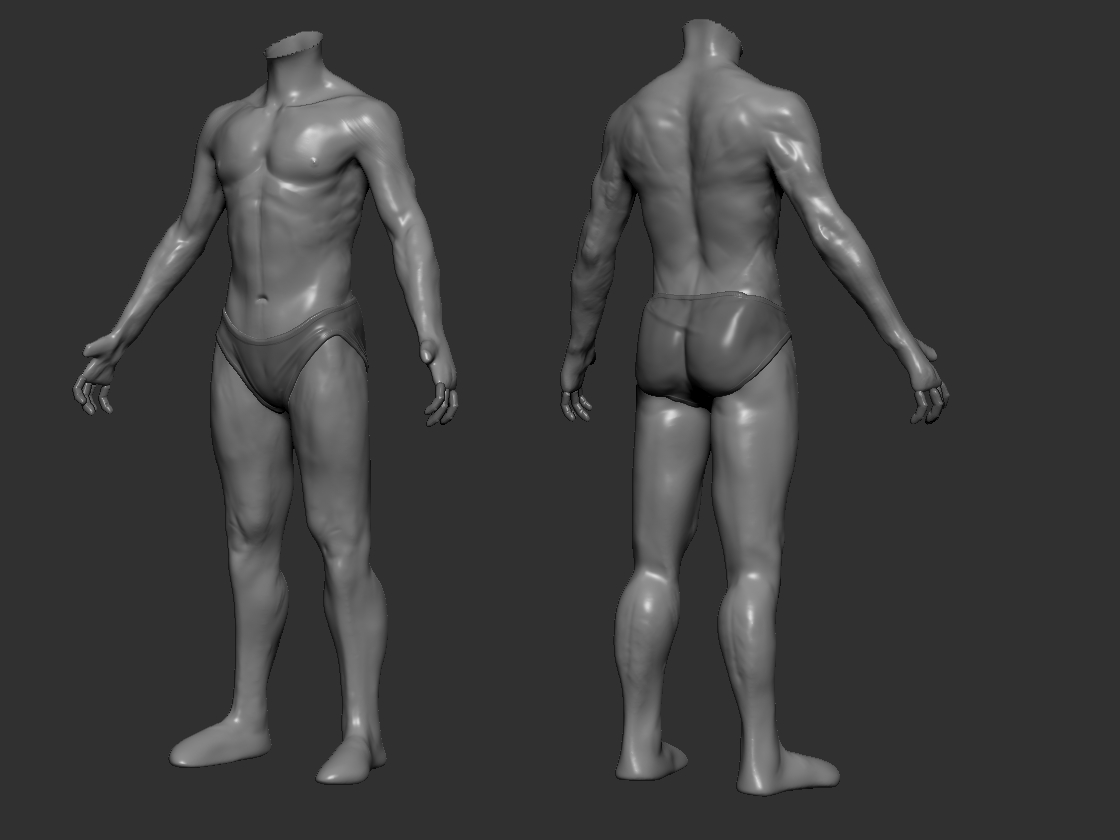 Attachments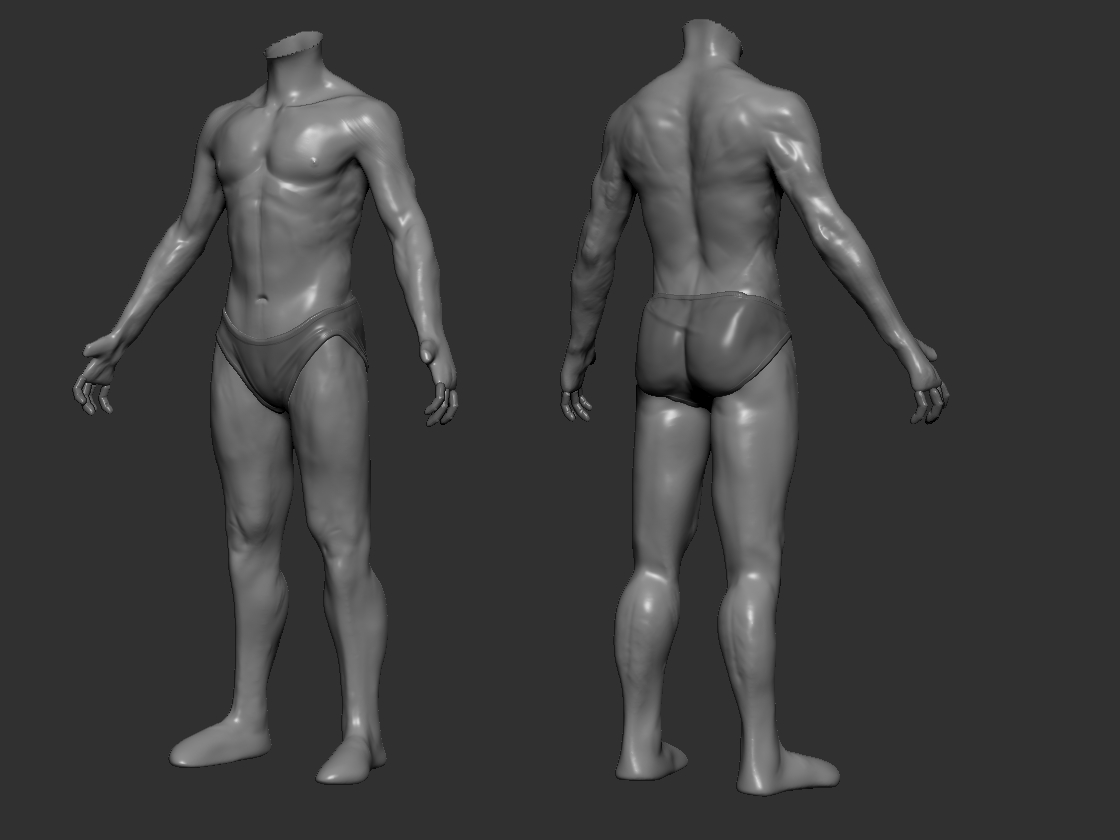 Hello everyone,
this is a personal project that i am working on my spare time.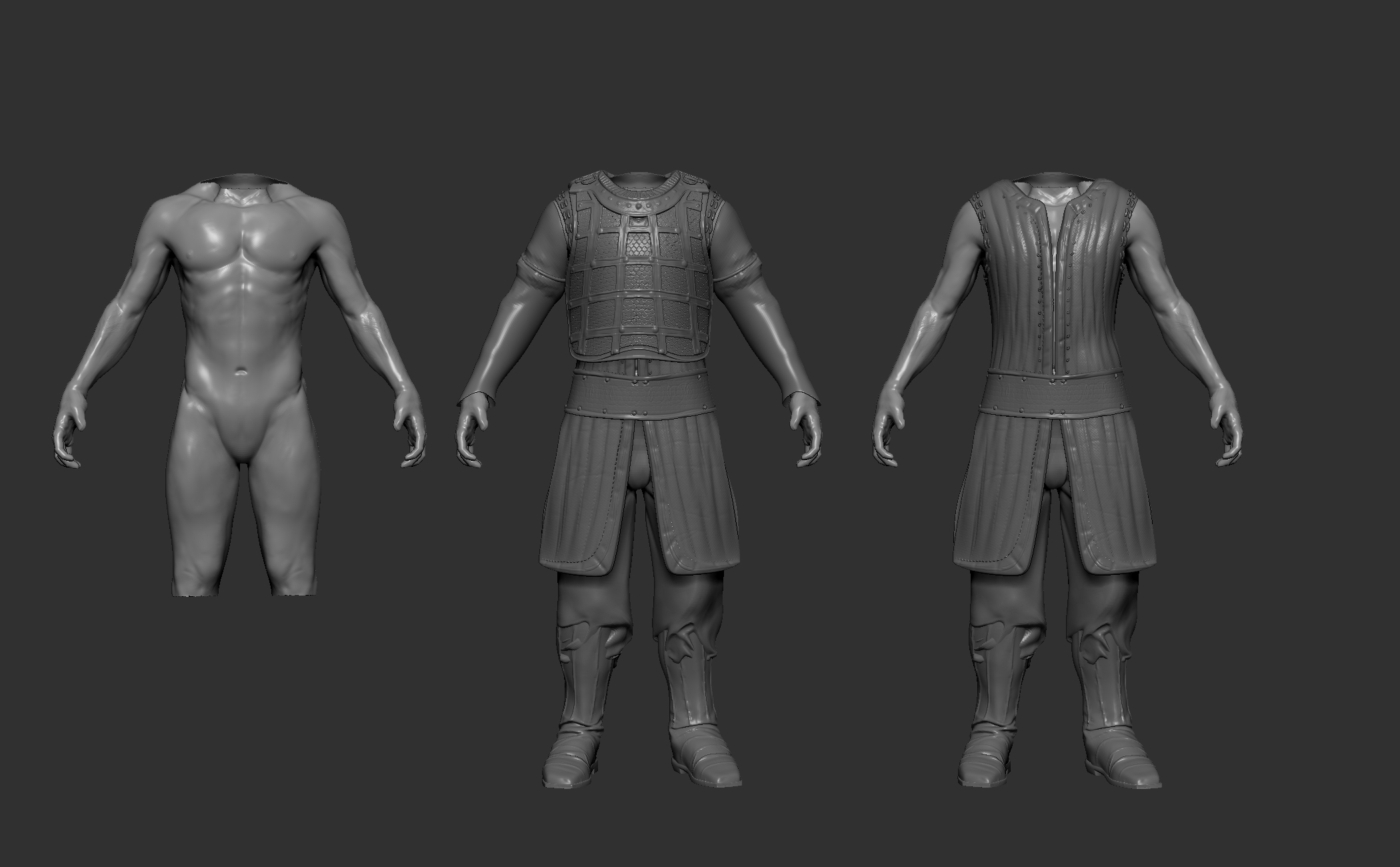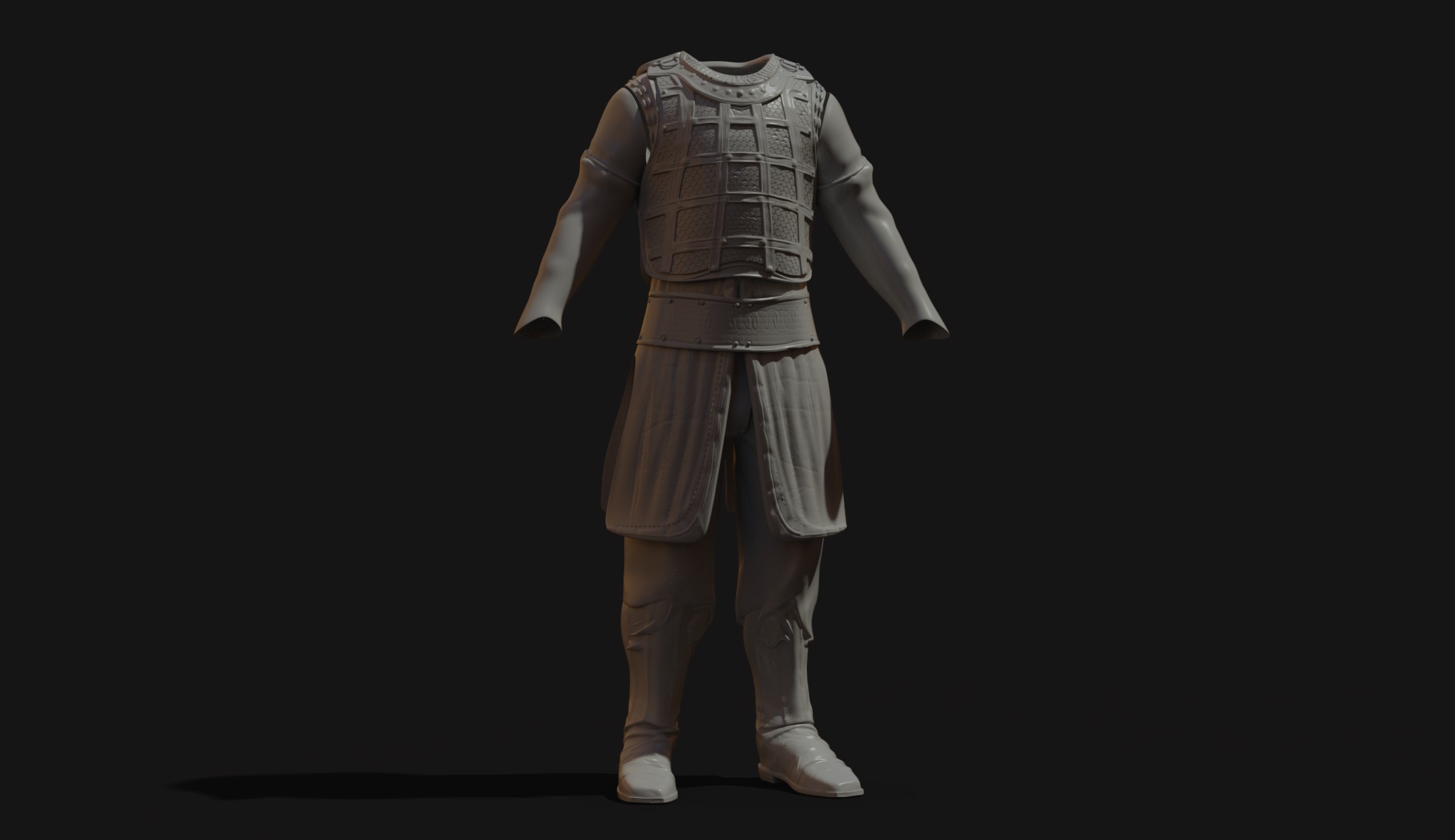 Attachments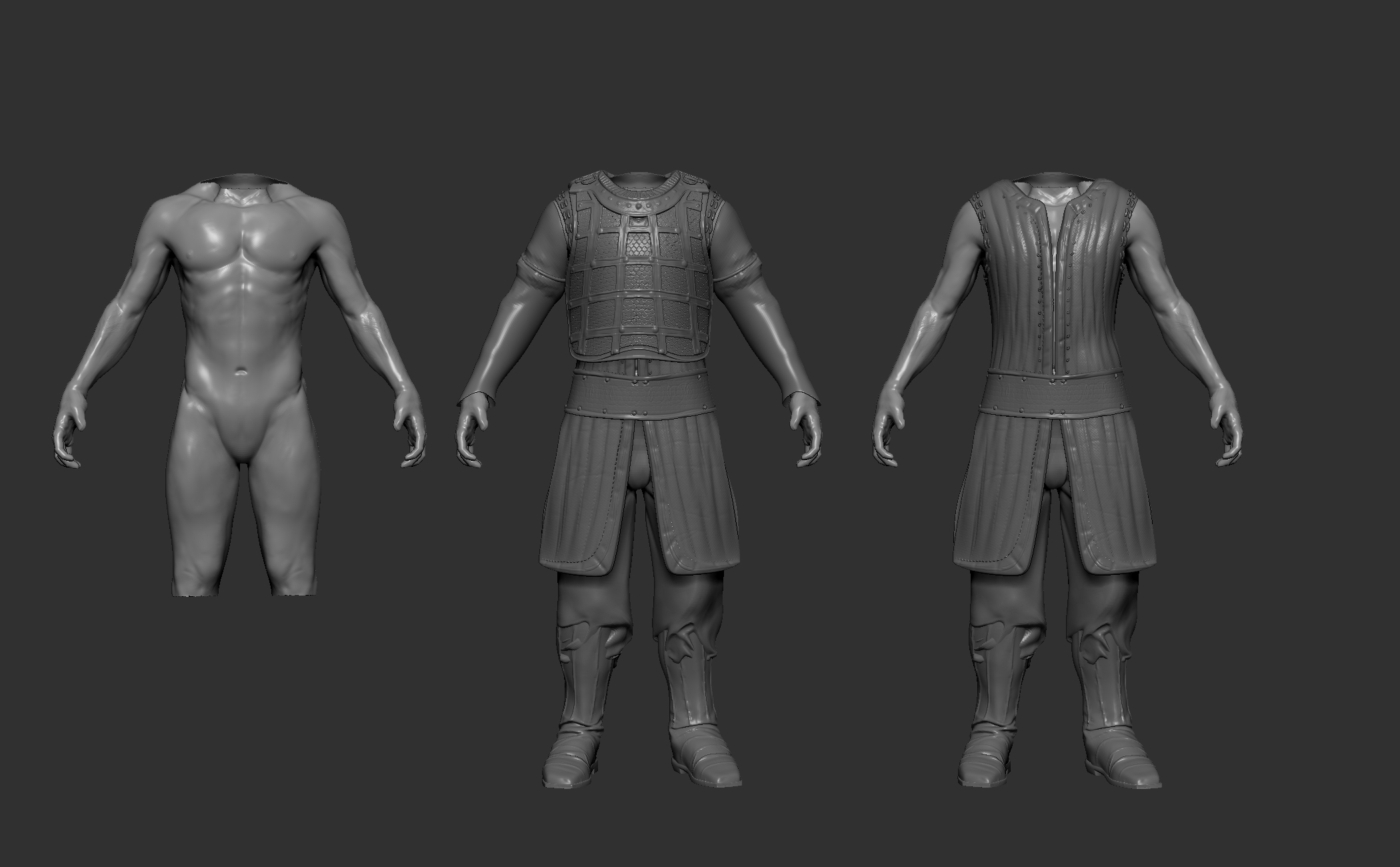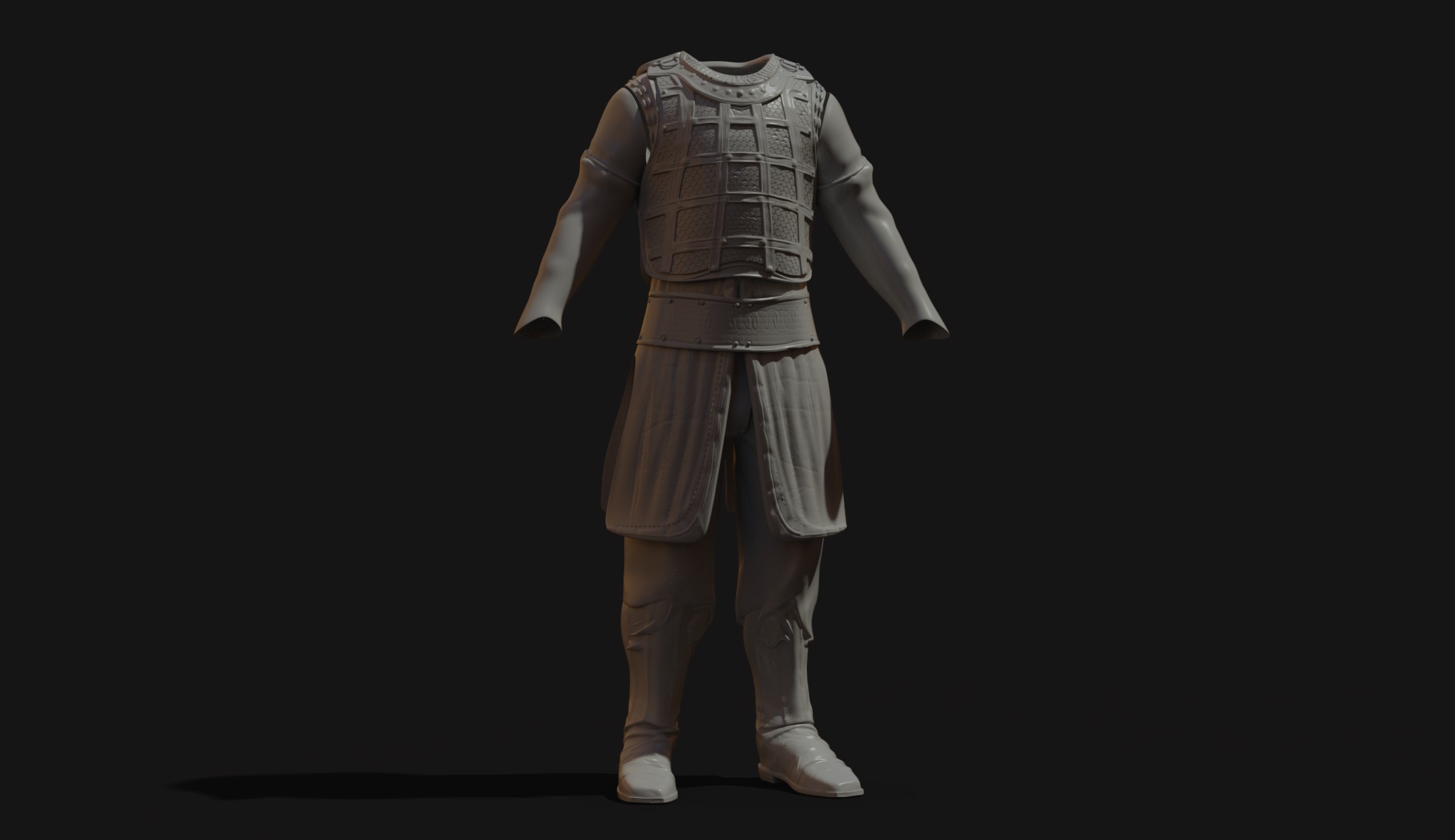 Finally I managed to finish the head.
Very useful Sculptris pro that i have used to do hair blockout.

Attachments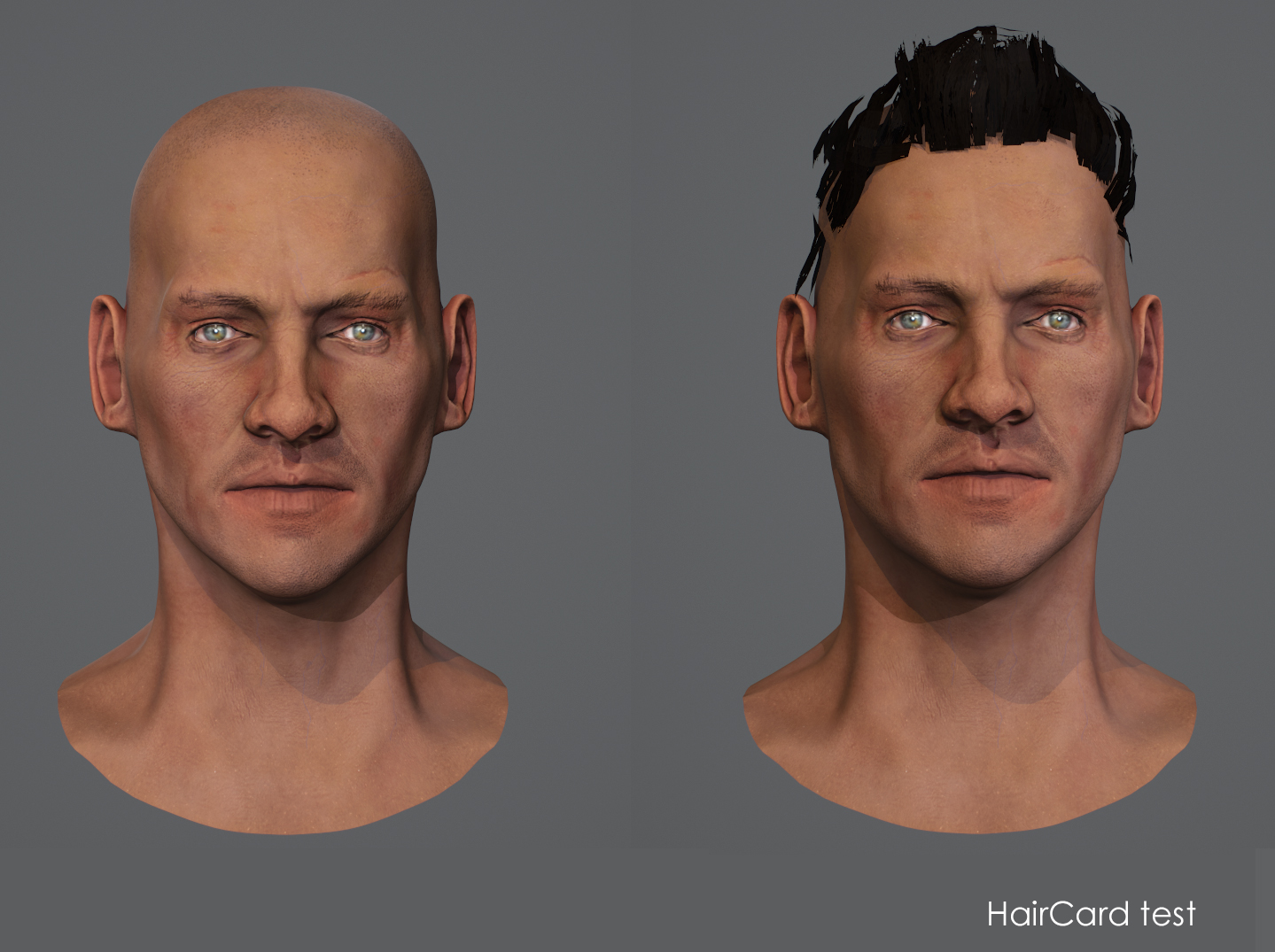 Attachments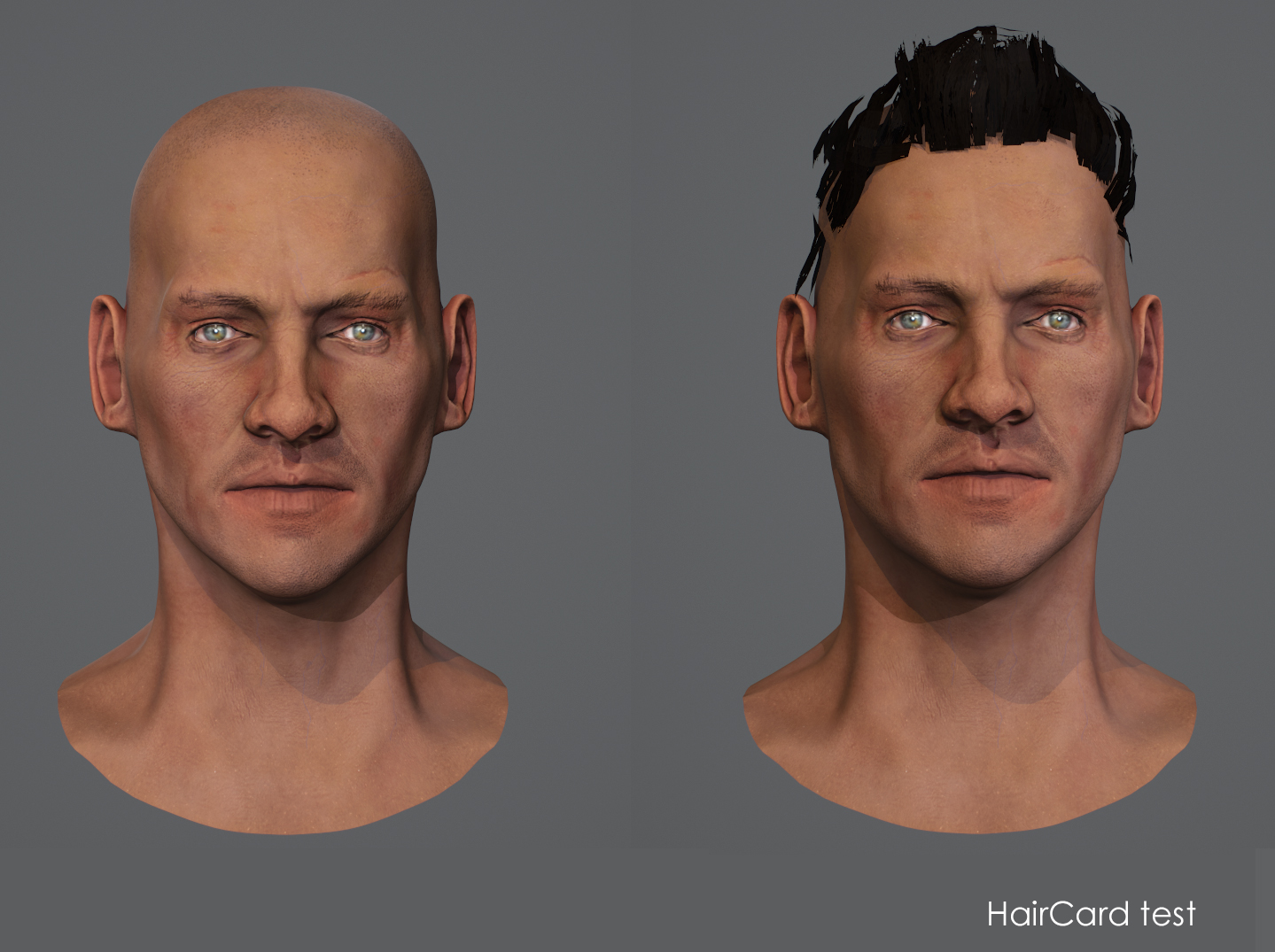 This was my entry for the Wild West Challenge.
i could not finish the character in time but here is my final result.

Attachments