There is an way to pose/render an object in a perfect "isometric view" in ZBrush?
Thanks!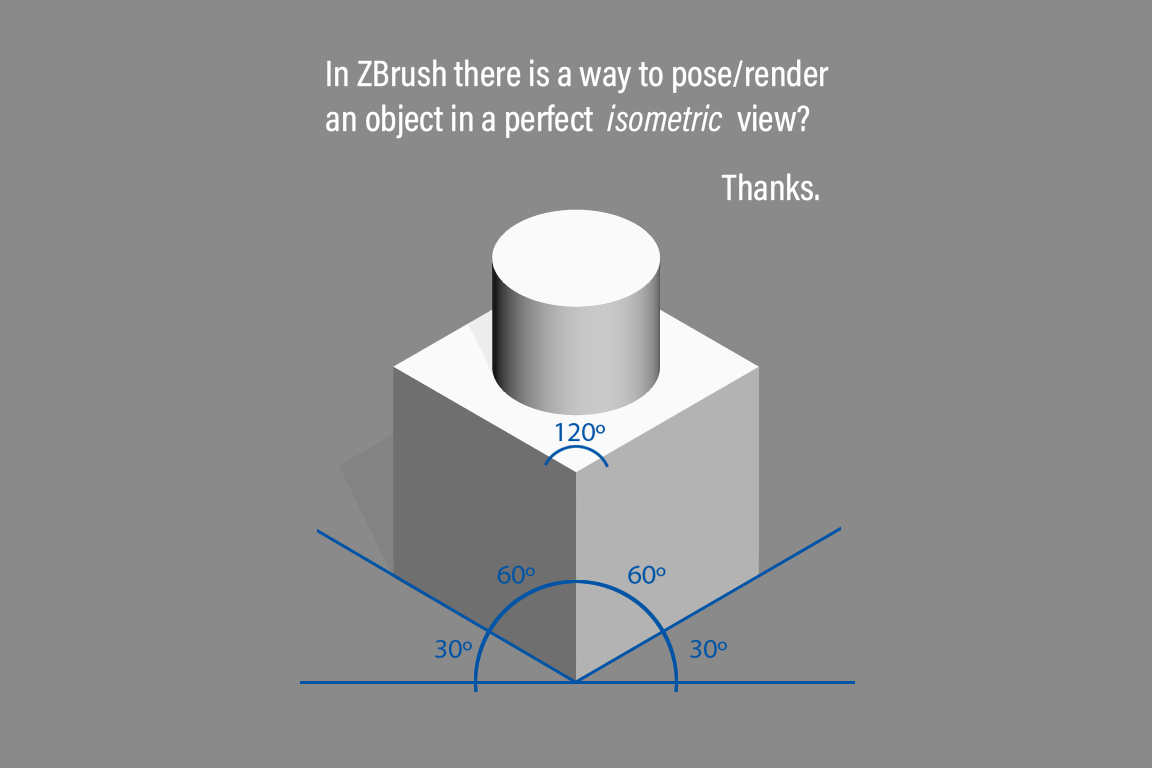 Reasonable results can be got using a zscript plugin. Probably not absolutely perfect but perhaps near enough for your purposes.
Download the zip file and unzip to your Desktop. Open any containing folder created by the unzipping, then copy the IsometricView.zsc file to the ZBrush 2021\ZStartup\ZPlugs64 folder.
Restart ZBrush and you should find a new sub-palette called Isometric View in the Zplugin palette. There are eight buttons for the different quadrant views, and one for centering the mesh.
I hope you find it useful!
IsometricView.zip (2.3 KB)
-Marcus
Sorry it took so long to get back to you! I was researching your question, and decided to enlist the aid of scripting expert Marcus_Civis. His approach will probably save you more time over the options I came up with.
---
I will mention that you can always import a camera that you create in another program for use with the ZBrush Universal Camera. One thing to make note of is that Universal Camera wants to have perspective mode on when storing/activating cameras. So you would have to enable perspective mode to use those features, then deactivate perspective mode for your purposes.
---
Thanks again to @marcus_civis for his help on this!
Don't worry @Spyndel , I'm still modeling and I was just looking ahead and wondering about the isometric solution so as not to leave it for last moment, you know.
Many many thanks for you and @marcus_civis.
As soon I install the zscript plugin and do some tests I'll message you again here to tell about the results.
Anyway, by Marcus' description, I believe that's exactly what I'm looking for and once the final output will be of course a 2D image I always have the possibility to do some little image edit (-;
Once again thanks for both of you for the kind help.
Cheers!
Alex
Hi Marcus
Any chance you can share the source code for this script? I was researching a solution and would be interested to see how you solved the problem.
Regards
Dear @Spyndel and @marcus_civis
Still an WIP of some buildings I'm modeling, here a rendering I did using the IsometricView.zsc
Exactly what I'm looking for!!
Once again many thanks for both of you for the help.
All the best,
Alex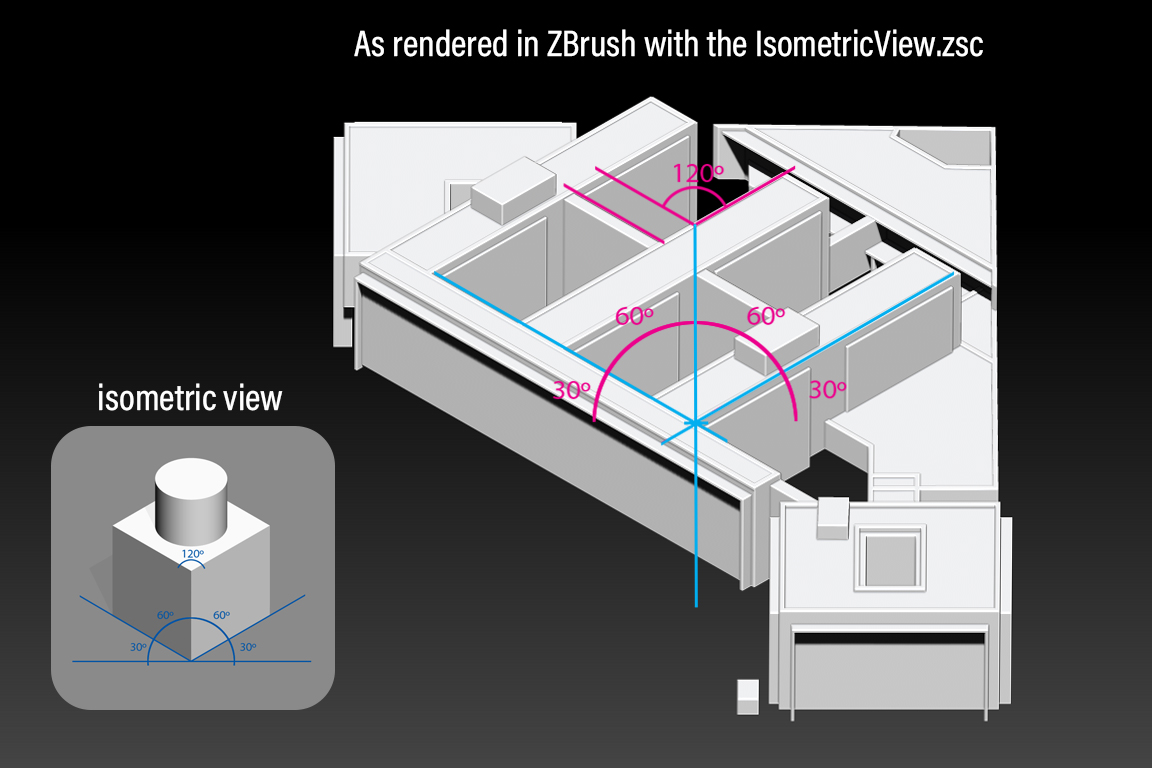 @AlexLt, That's great, many thanks for sharing the result!

@tobor8man, the techniques are mostly explained in this thread:
Orienting View based on Transpose Action Line
Cool, thanks.