heres a couple of different renders to test lights out… thanks for looking…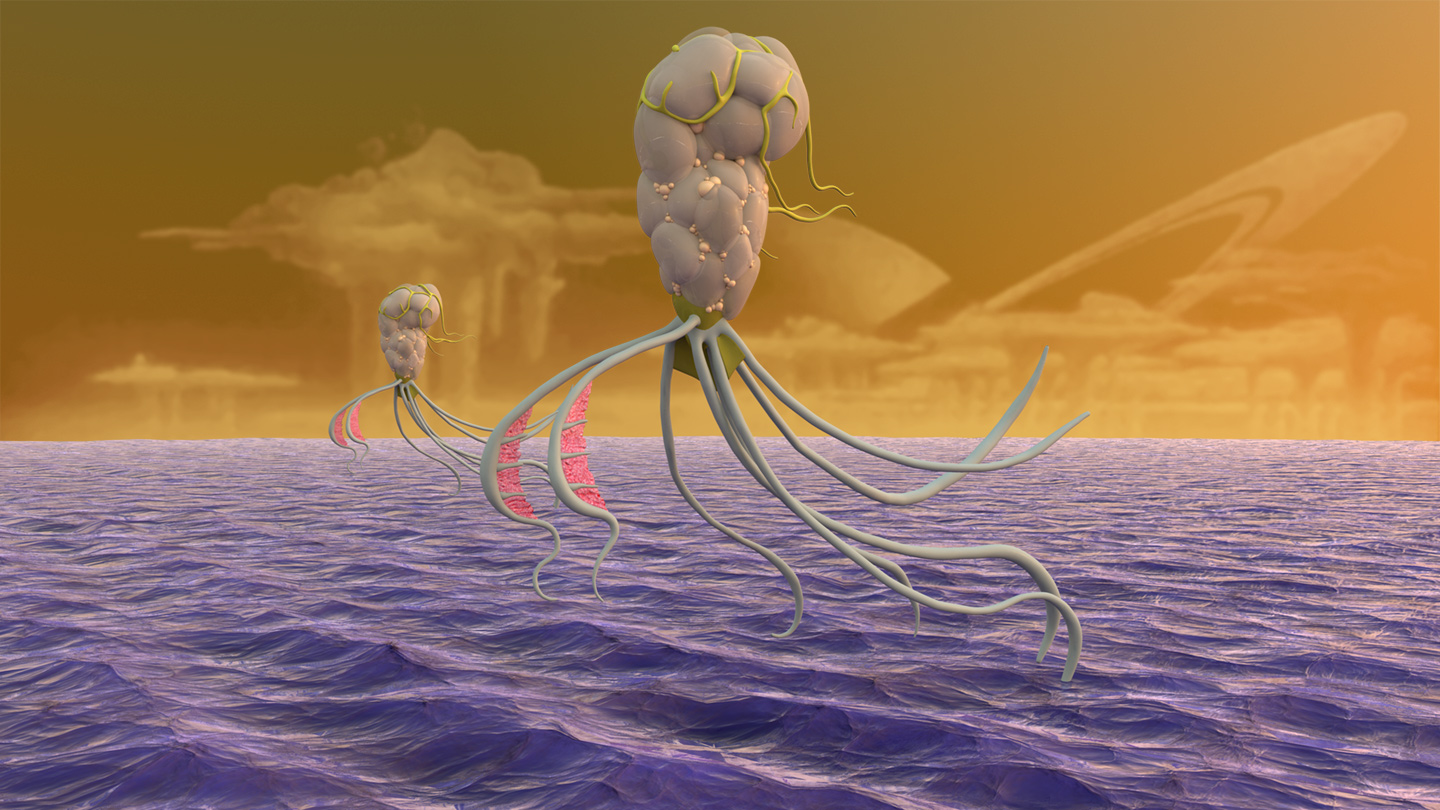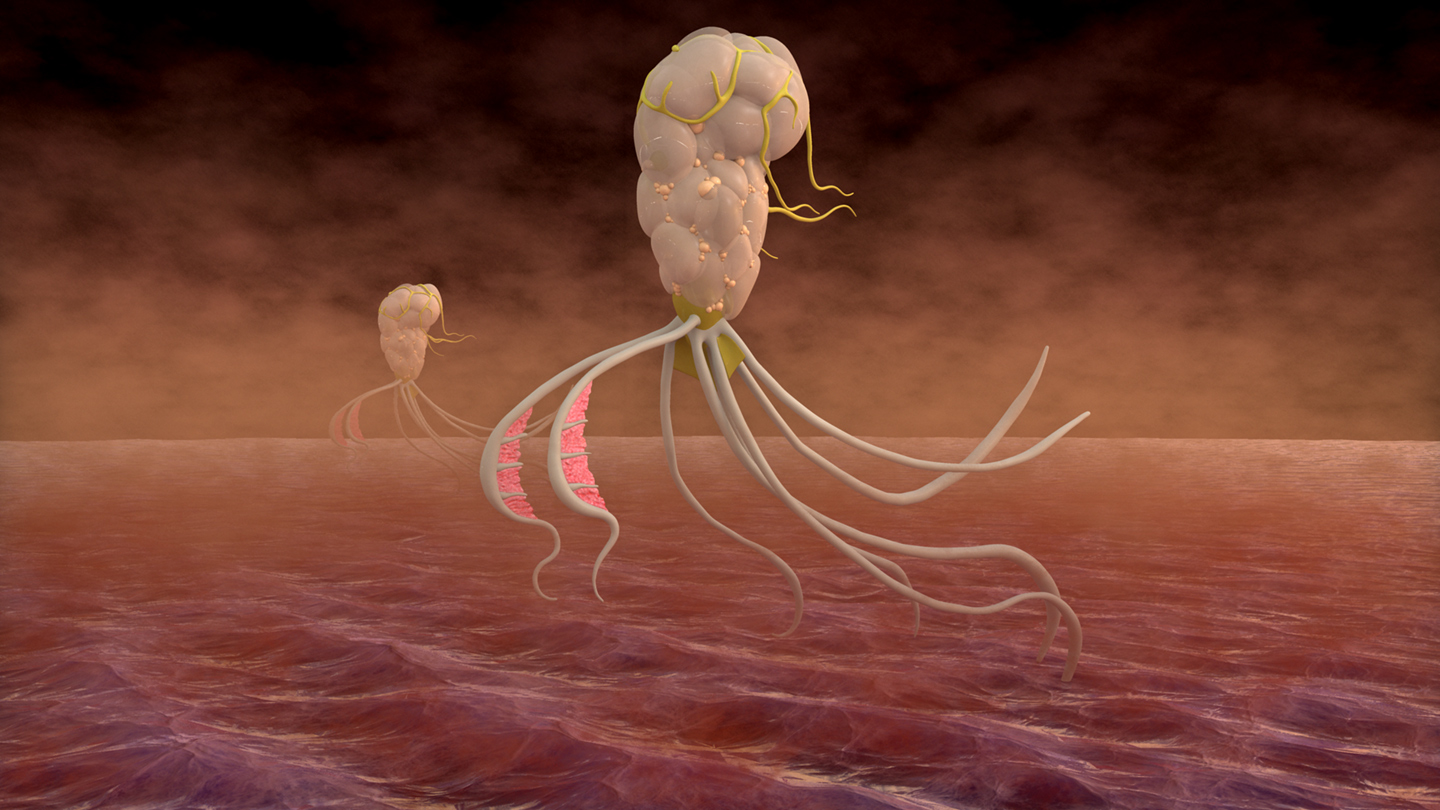 Attachments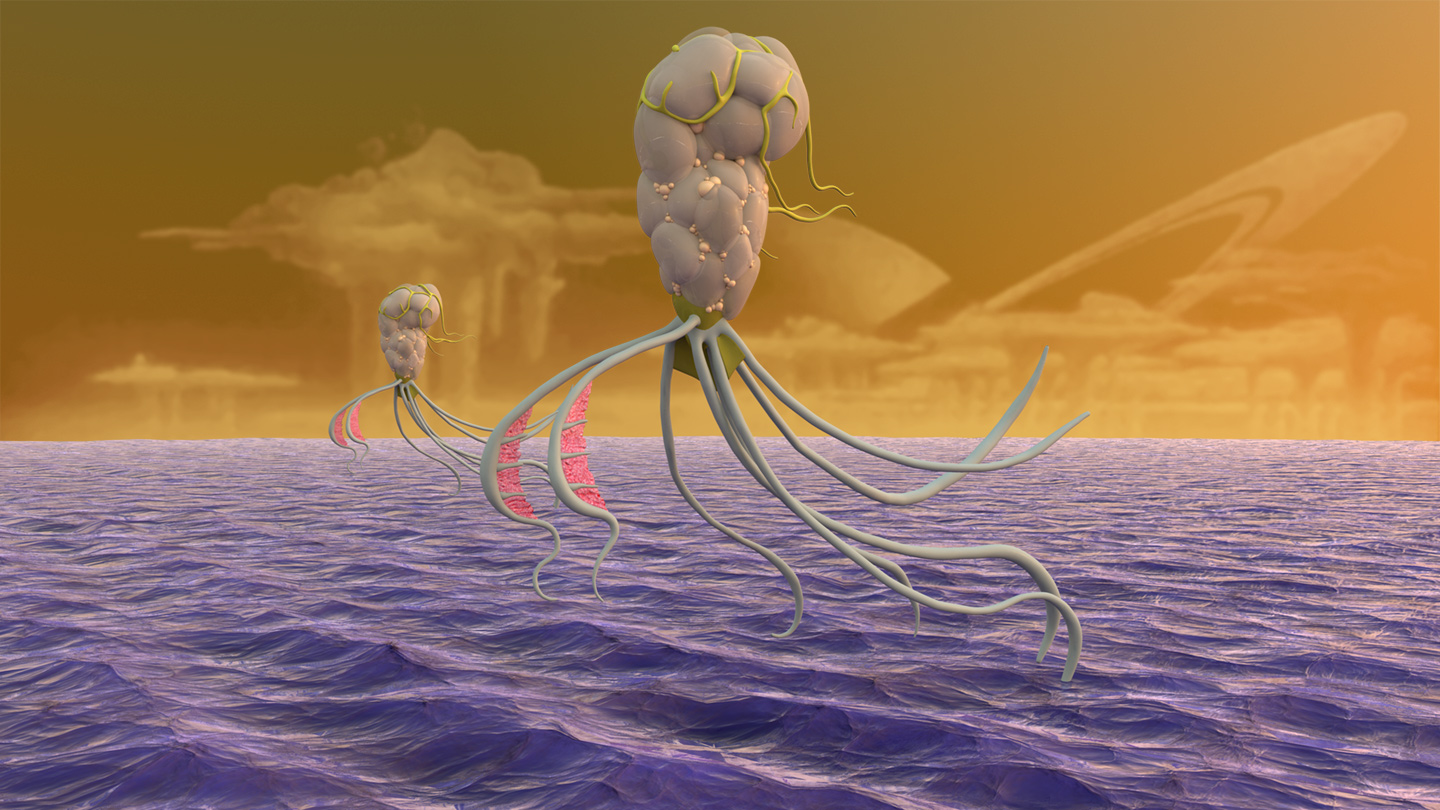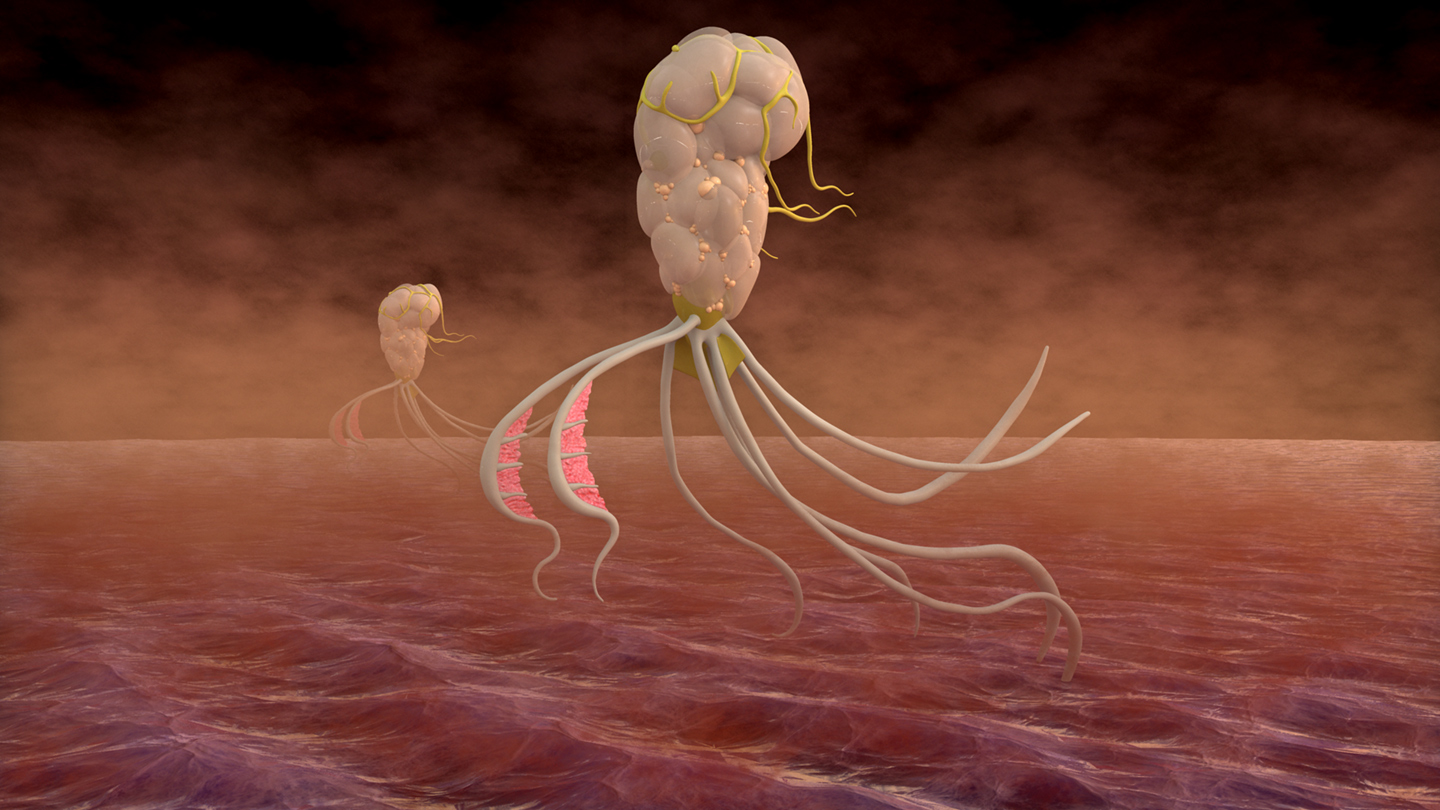 as you do for the fluorescent lights in zbrush?

hey hey guys , just working on a few characters to put into one of my larger scenes (more of that later!) heres some boots that i worked on last nite… still a wip really …
thanks for lookin…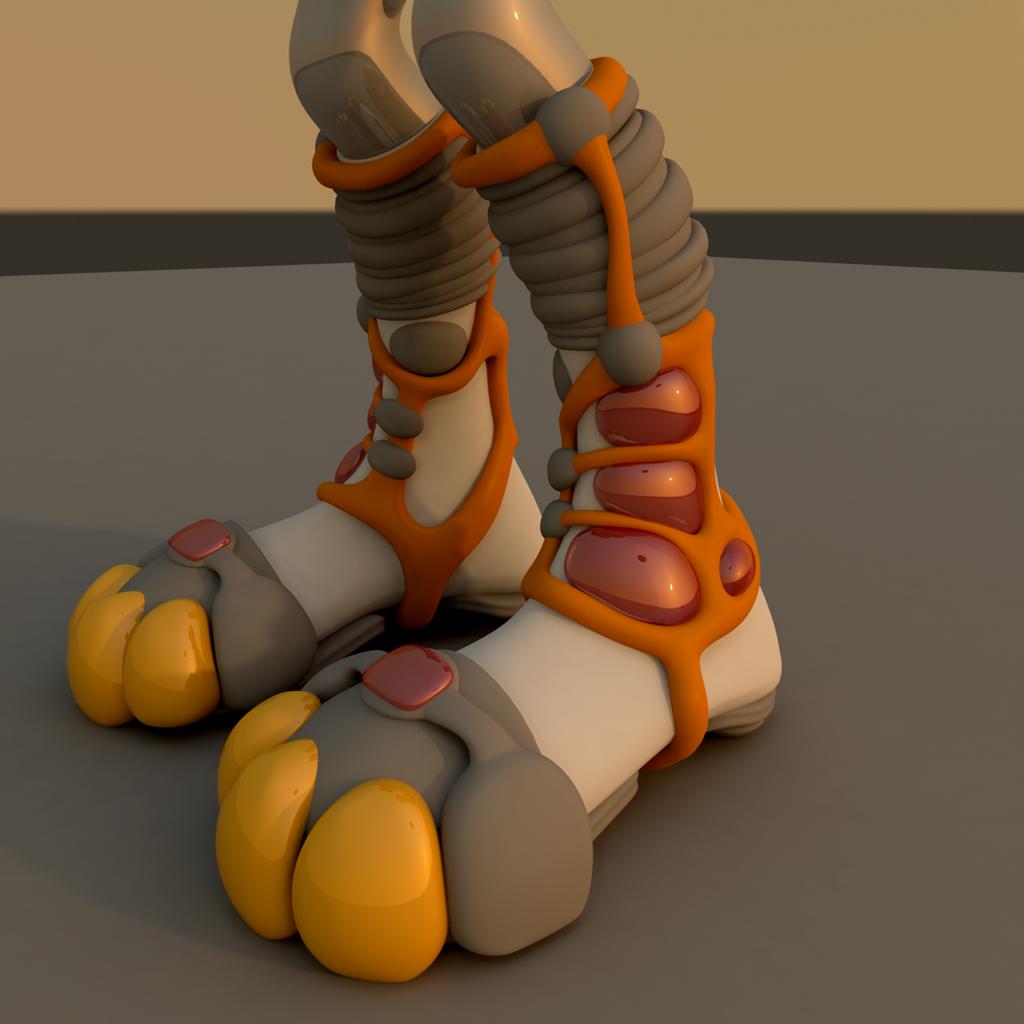 Some cool stuff here!
Keep it going!
Cheers,
Svyat
very cool love those flying creatures, and the feet look great would like to see the rest of it
thanks guys,
just a quickie again… doing some colour tests on a spaceship for another scene i am working on… test, test and test again…!! cheers :D:D
Soooooooo creepy! And original! All of your work is so splendidly unique. Are you crafting your own world, piece by piece? It's almost like I can see an alien ecology slowly forming.
hey hey guys… thank you all for your kind words…

heres another "element" of the scene still a wip but i thought i would throw it into the mix… more of this soon…!! ha…
as always thanks for lookin…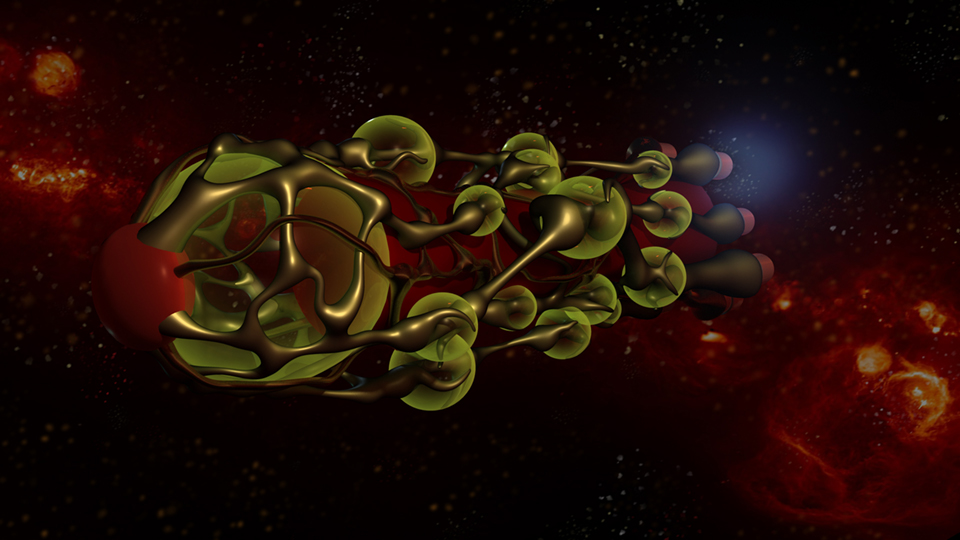 just a small update… C U…
also i might add is that i used the hair to create the jet engine…!!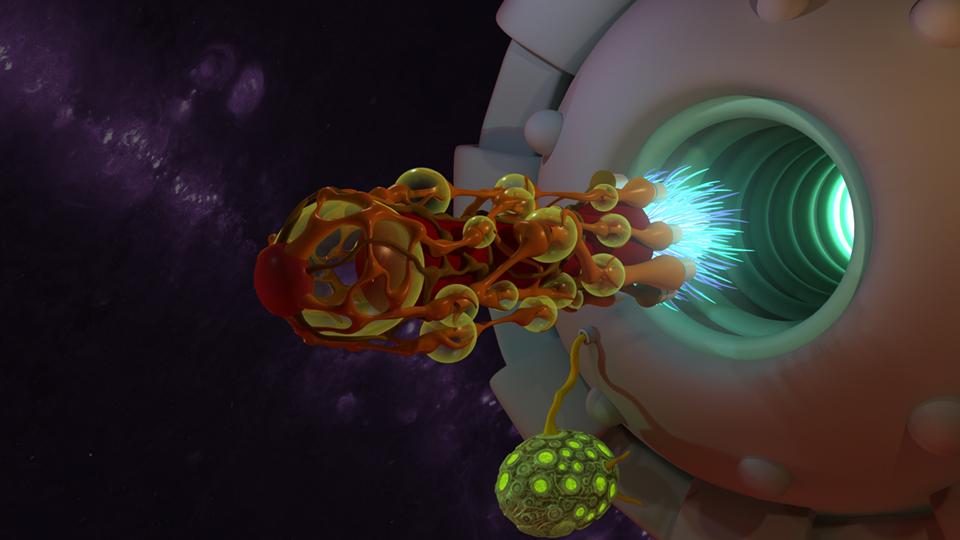 hey hey… just a small update on my "marigold man " still working on him as well as three other scenes will post some more stuff Later…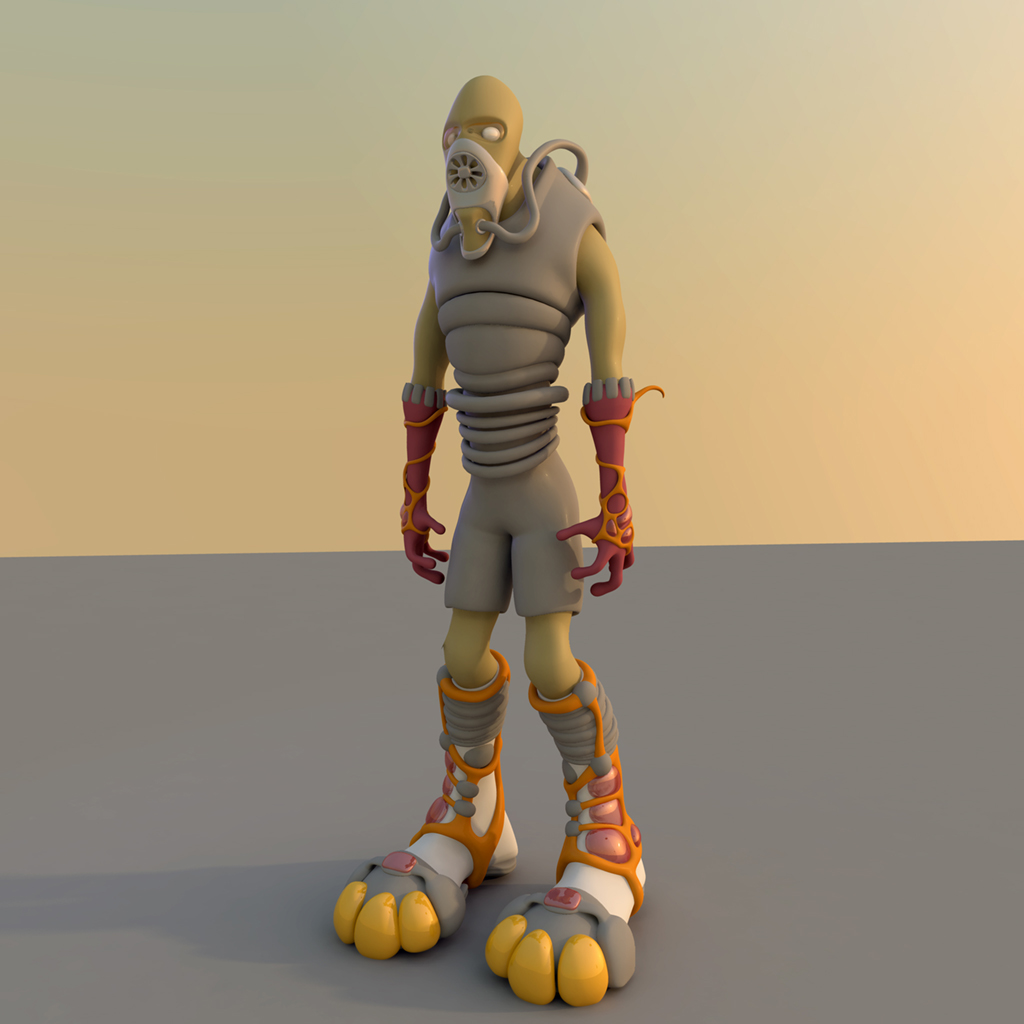 hey hey guys…
just a small render on a new scene i am working on… all construction made in ZB rendered in Maya…
cheers
interesting scene! – i'd like to see more. need's a sky or some more atmosphere - i.e. fog or haze I think. smoke coming of that lava would add a lot also. the ship's/ beasties are compelling.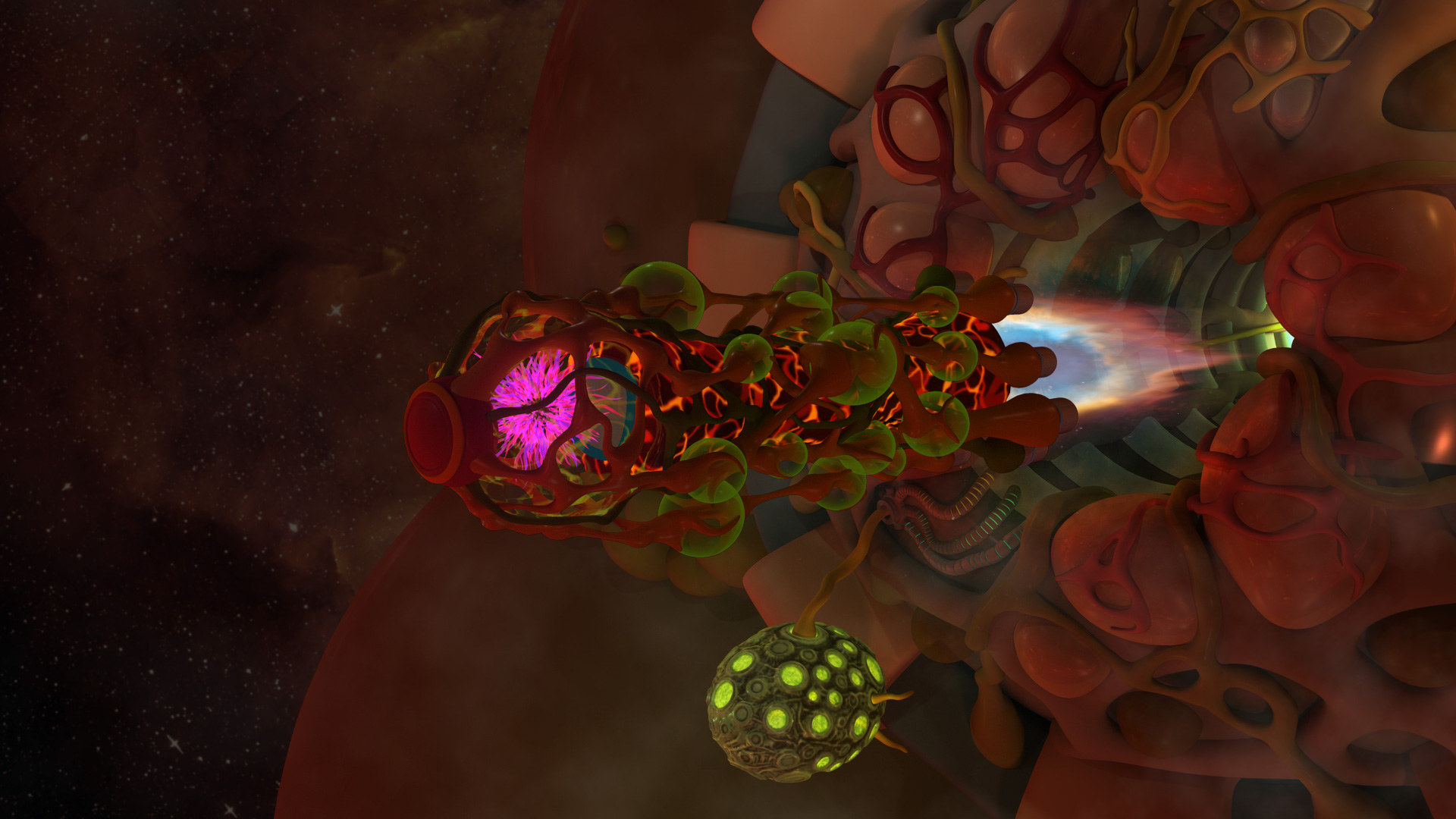 hey hey guys , yet another scene, …seedship… still have to do some texture work and will probably use some dynamics in maya to animate it taking off , all i can say is thanks for zshperes !!
Attachments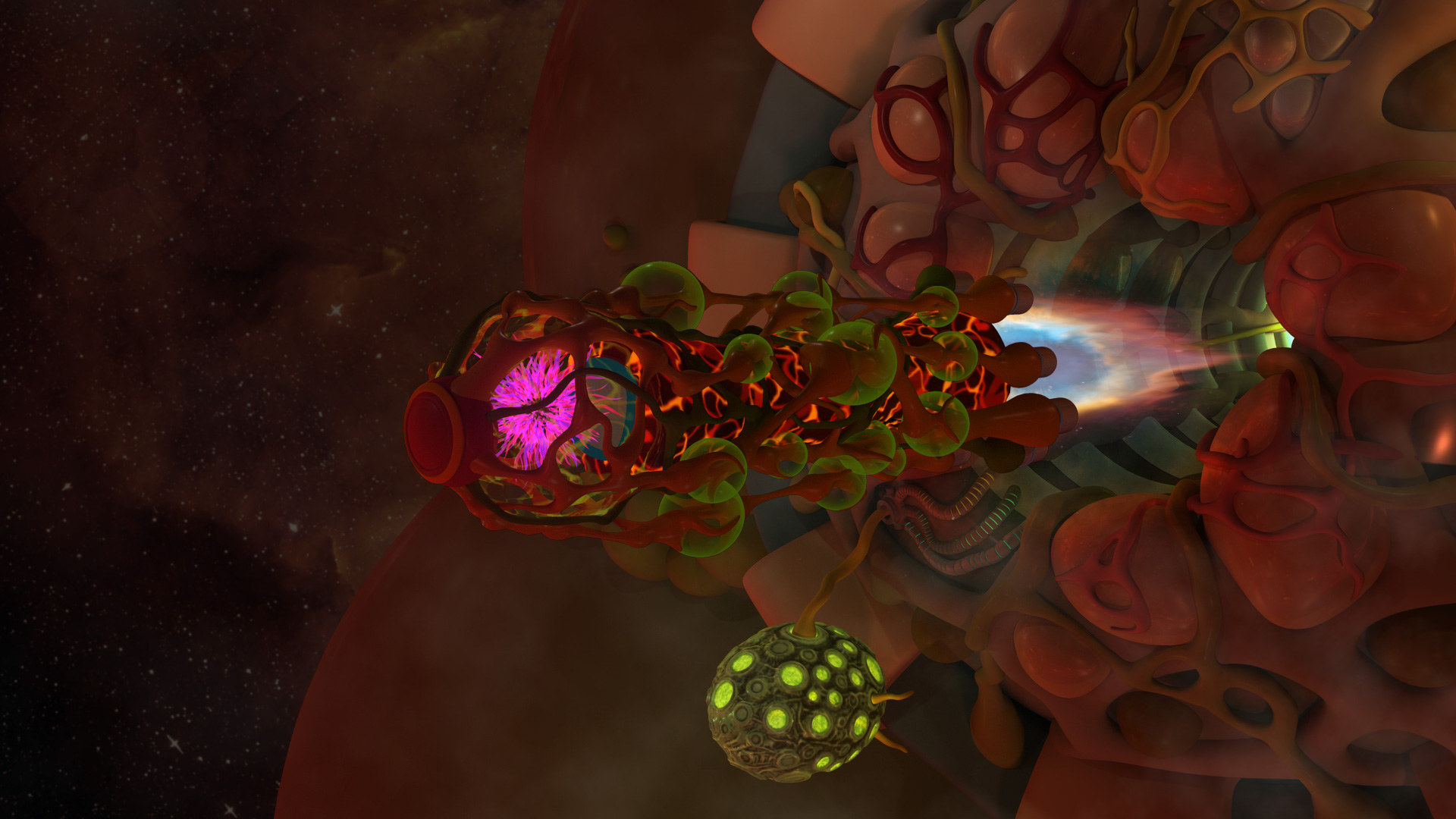 heey hey … just another test render for my "tourist" planet … enjoy and as always thanks for looking/comments.!!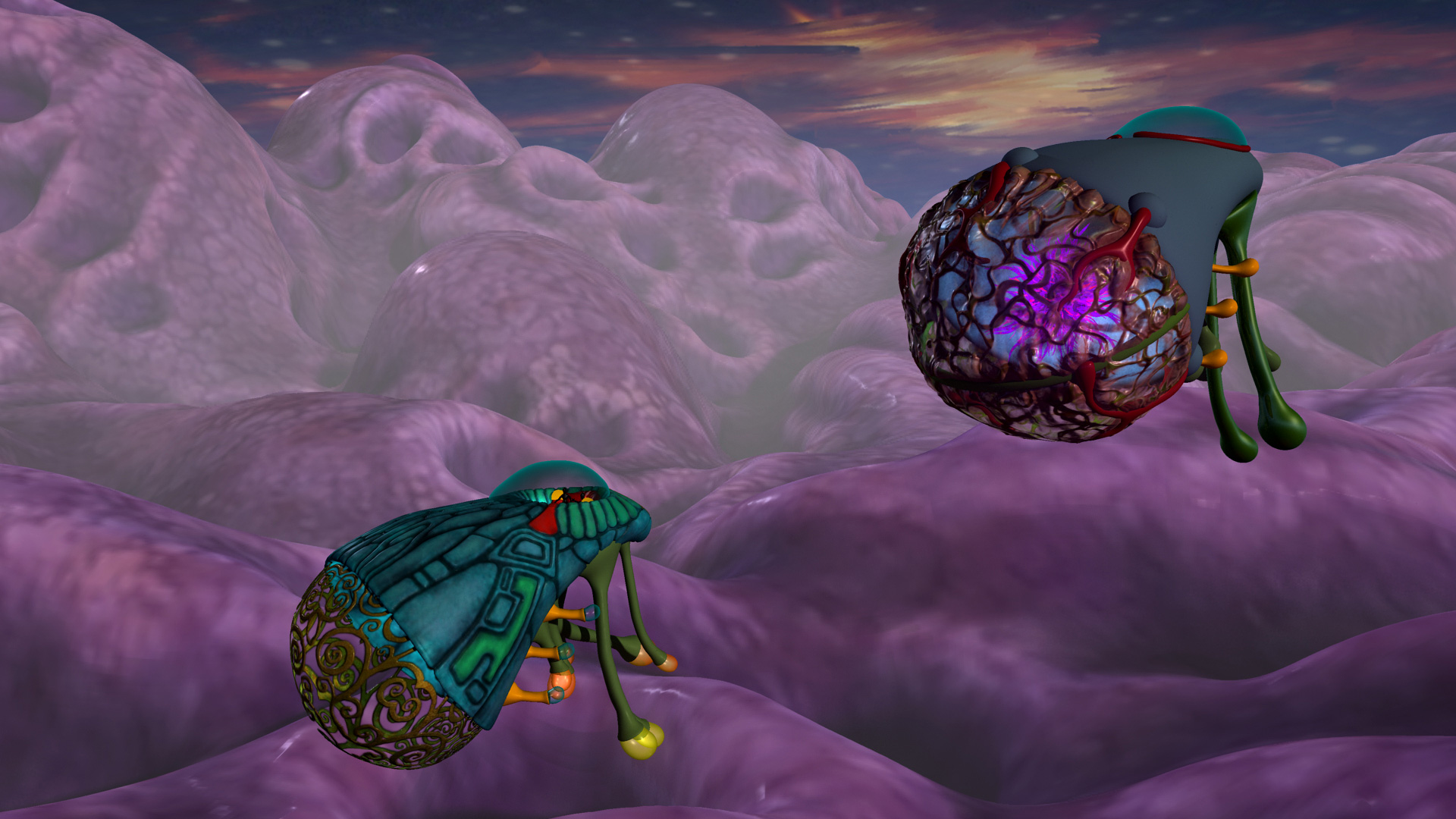 Attachments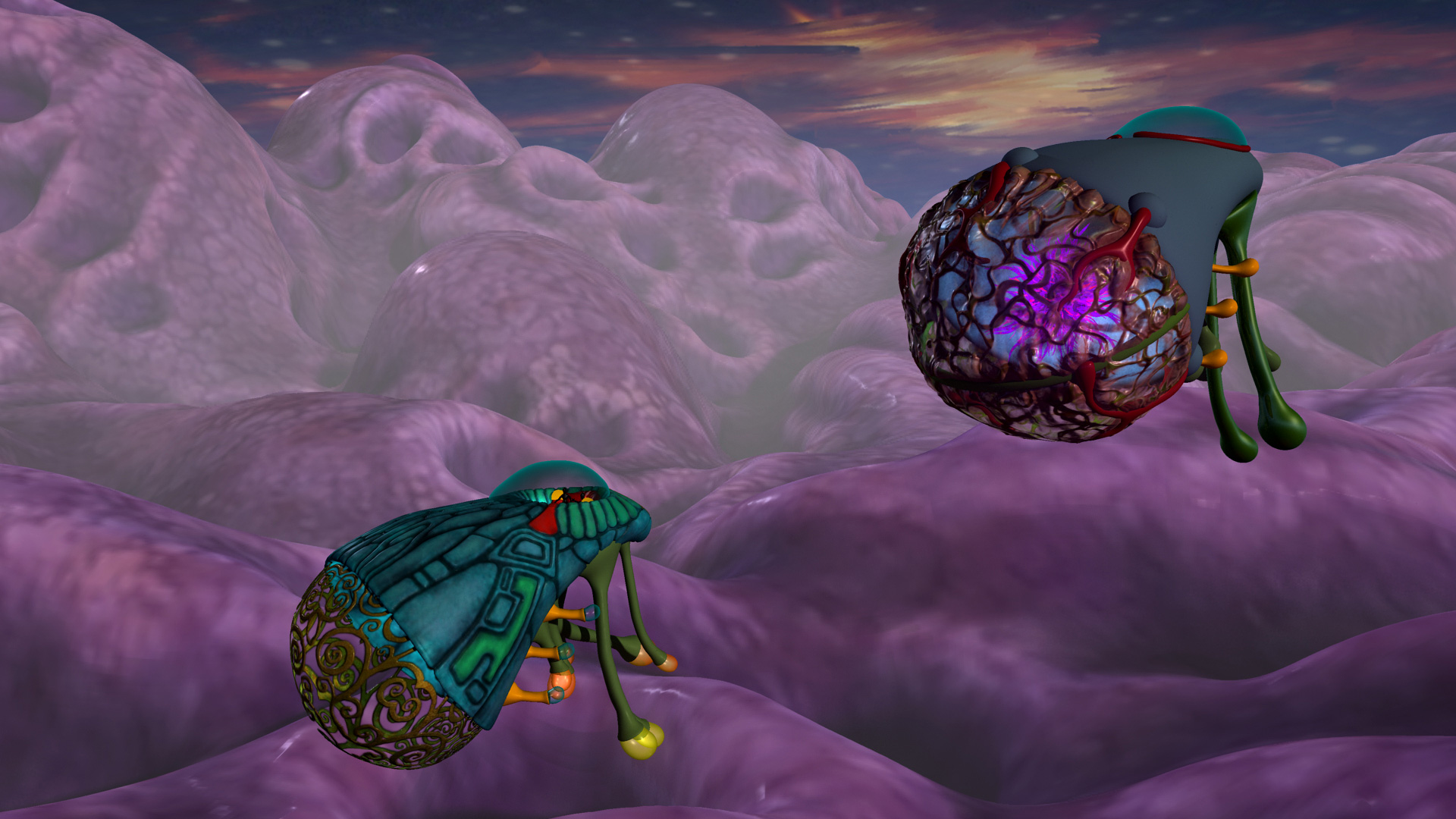 hey hey guys… hows it goin'…
i am just going through a few more tests for my alien planet … heres a few renders for you… thanks for lookin'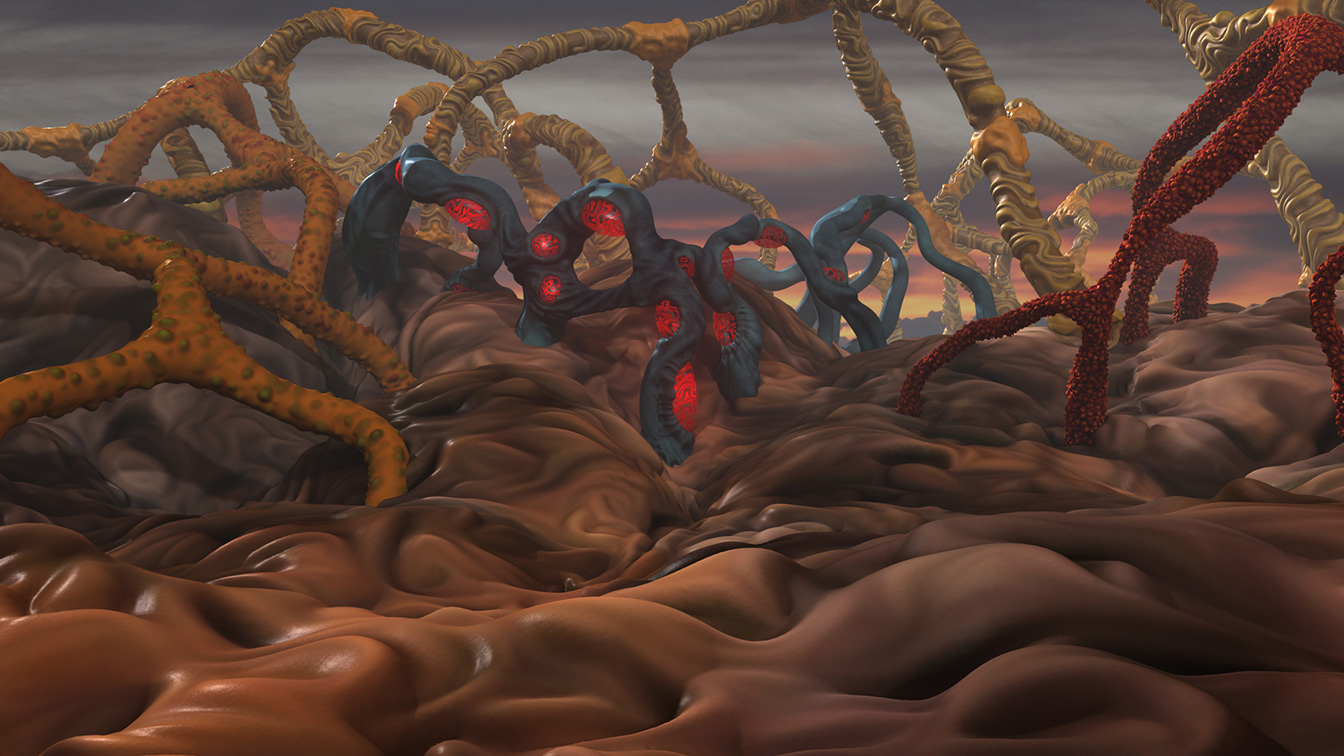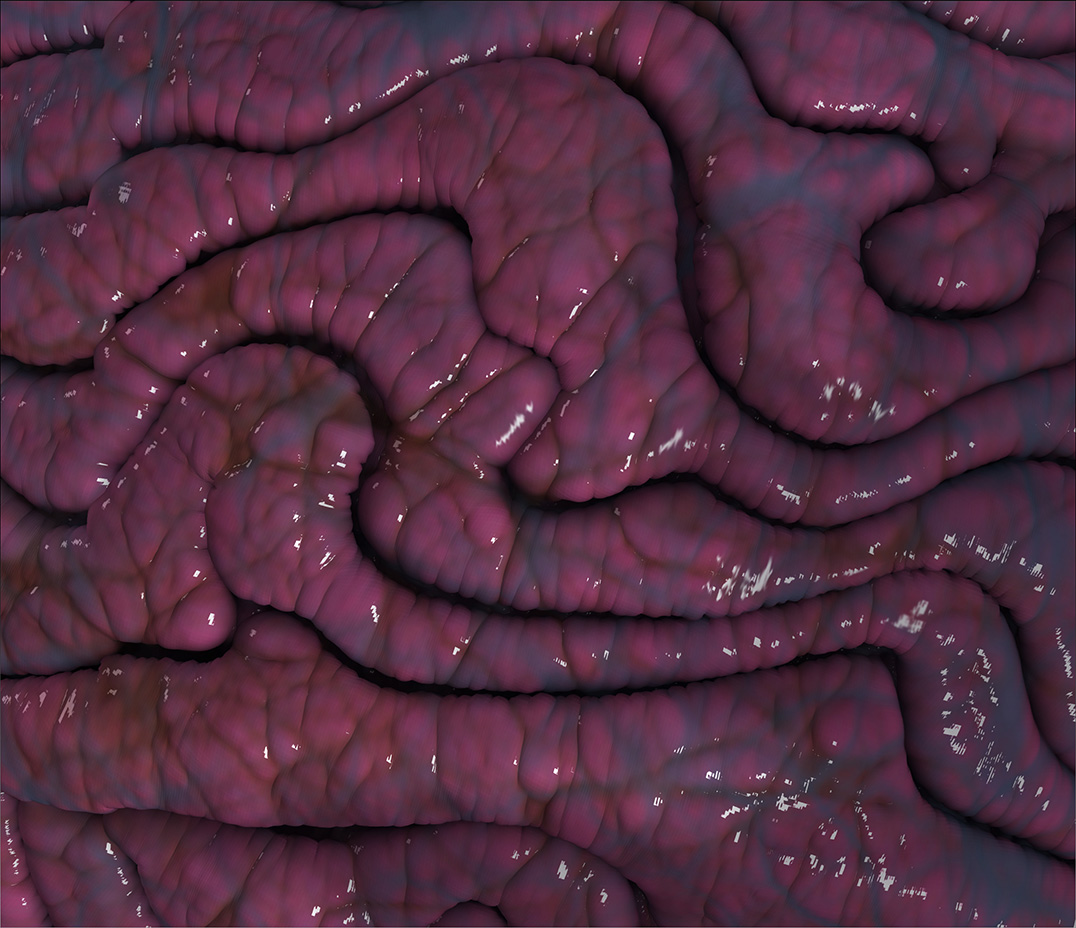 Attachments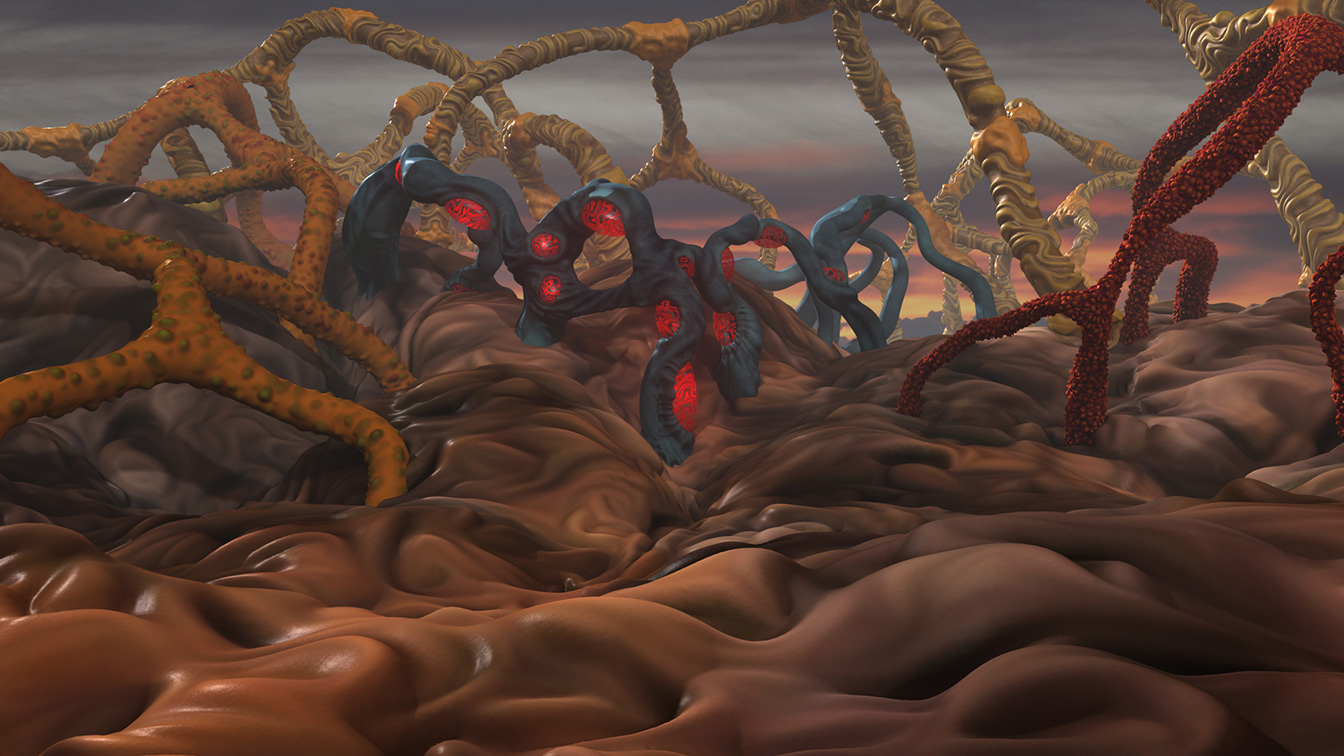 Some of those are reminiscent of sci-fi paintings from the 70's and 80's, the art that got me hooked on it. You're giving me flashbacks of my childhood lol. Good stuff. Seems like Pixologic listened and answered your need with the updated curve system in Z4r4. Vines should be no problem now, especially with tri-imm and the ability to continue a curve where you left off. Looking forward to seeing what you do with it. Take care!

yeah man , just been watching micheals videos , those curve brushes are excellant. just in time for my next project.! thanks man…
just a quick render of a different angle still too much to do.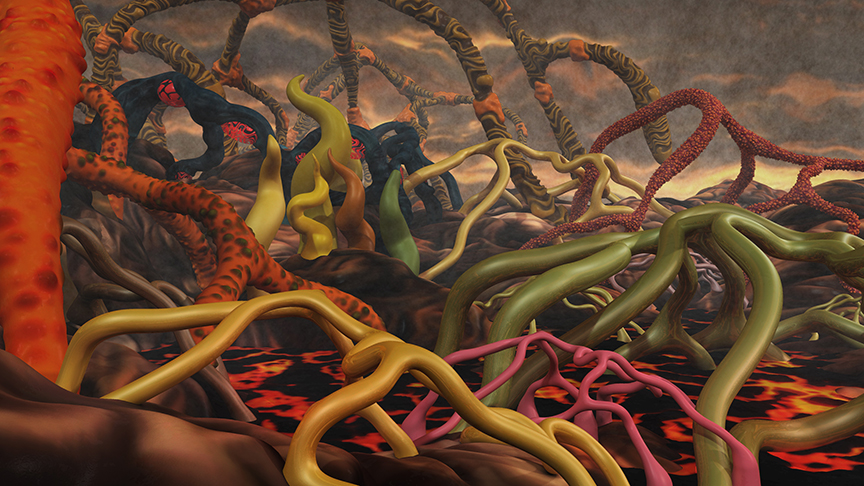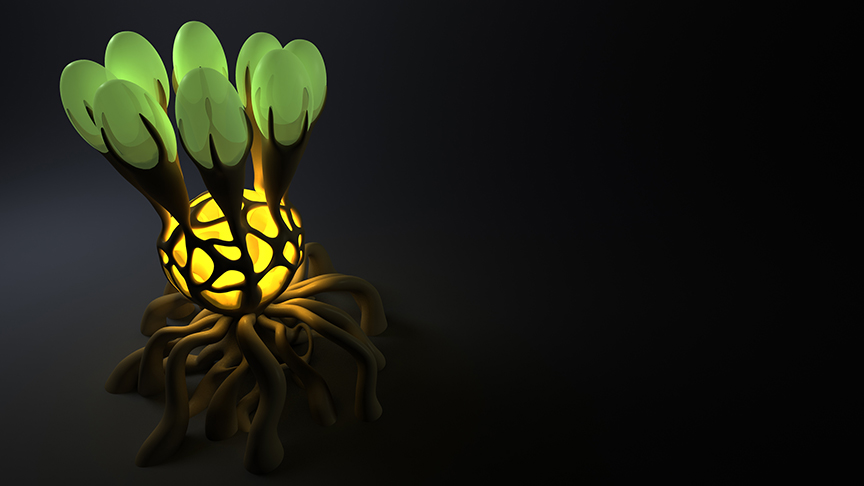 You are STILL doing things that I WANT!!!
That eggpod lamp thingy is awesome!
I seriously want that thing, not on the computer but growing on my ceiling.
Remember when we were talking about how to wrap curve tubes around things? This release seems like it was made for you!
looks like HypnoWorld or something


nice experimentation
just been messin about with the new curve brushes , and i am sure i am missing something, can you do seperate tubes from a single tube? like a branch on a tree ? because when you try, the previous stroke gets replaced by the new one… any way pass this?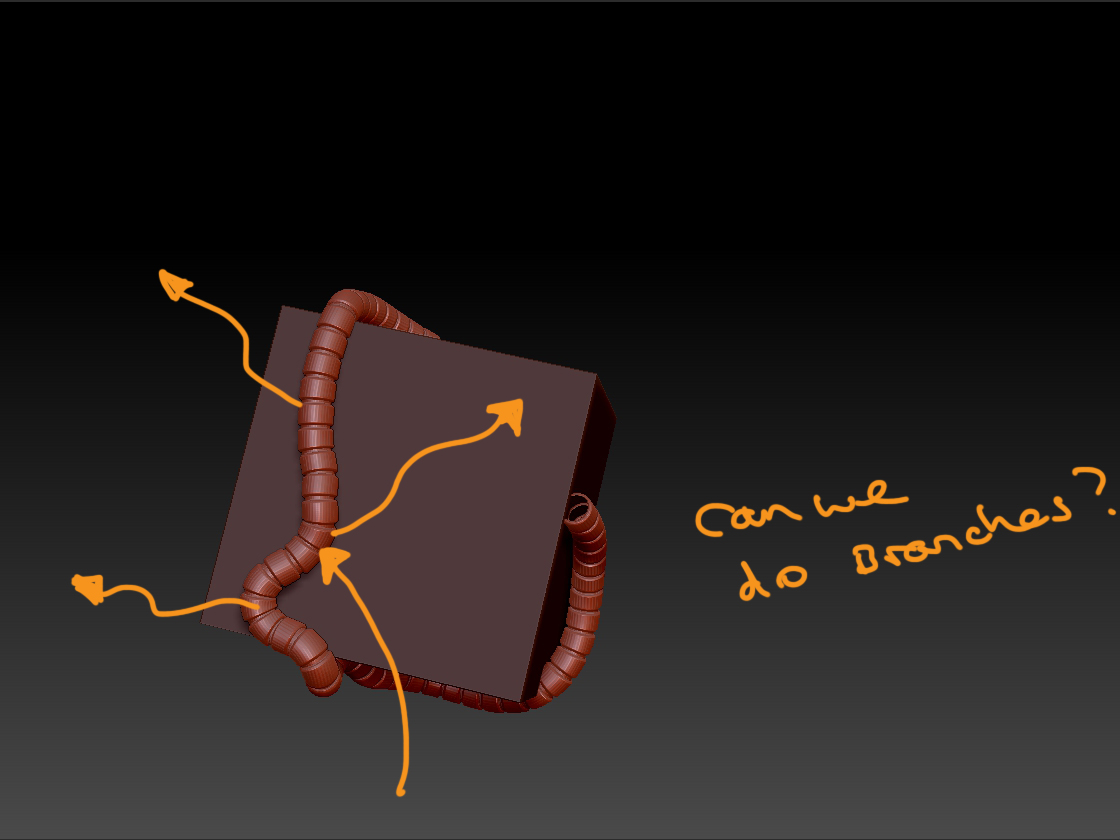 Attachments