Hello. this is the first time I post my work to the forum.
I work as a photographer for a university´s newspaper, but I sometimes do some illustrations too.
Here I used Zbrush to design a fantasy statue for the university´s campus area.
The consept for the statue was Lenin, stalin eating traditional finnish black sausage while riding a horse.
In front is a finnish war hero and president called Mannerheim who is riding the horse.
The idea is based on a fictional novel where Lenin and Stalin are eating black sausages and decide that any country that has so tasty food deserves it´s independence. The story has more to it, but I won´t bore you with details
The work is meant to be a joke. There is no way there will ever be such a statue.
I fist figured the material for the statue would be stone. but for the final illustration where I attached it in to the campus I decided to use lightcap and more reflective material so it would blend with enviroment better.
I also wanted to try fibermesh so I added "real" hair in the statue even if it´s not that realistic.
I used only Zbrush and Photoshop for everything.
I also made some turntable animation. You can check it out here:
http://www.youtube.com/watch?v=IqP_ryw4qNs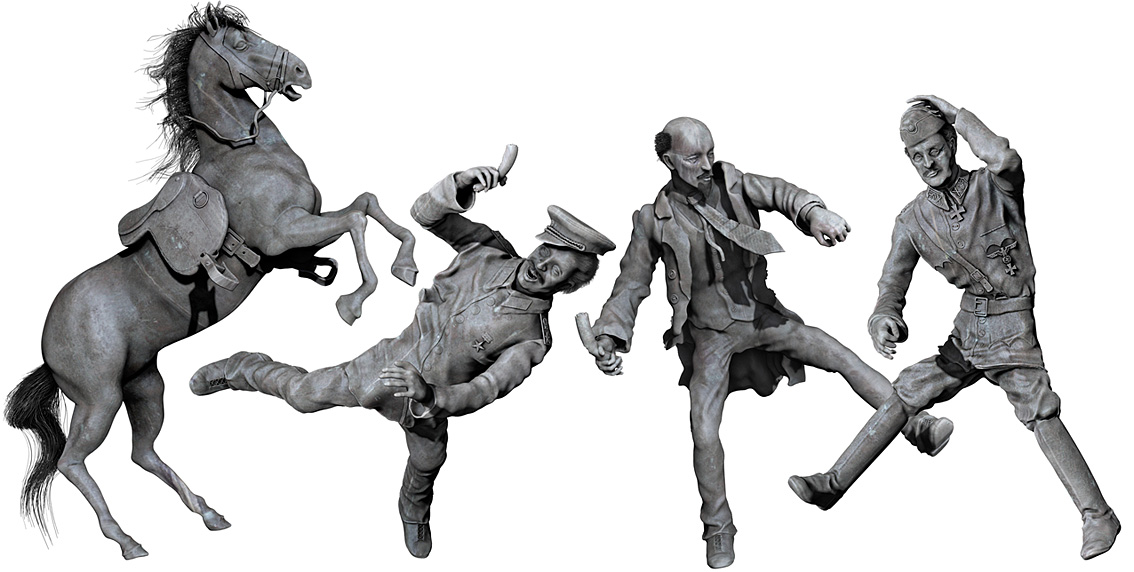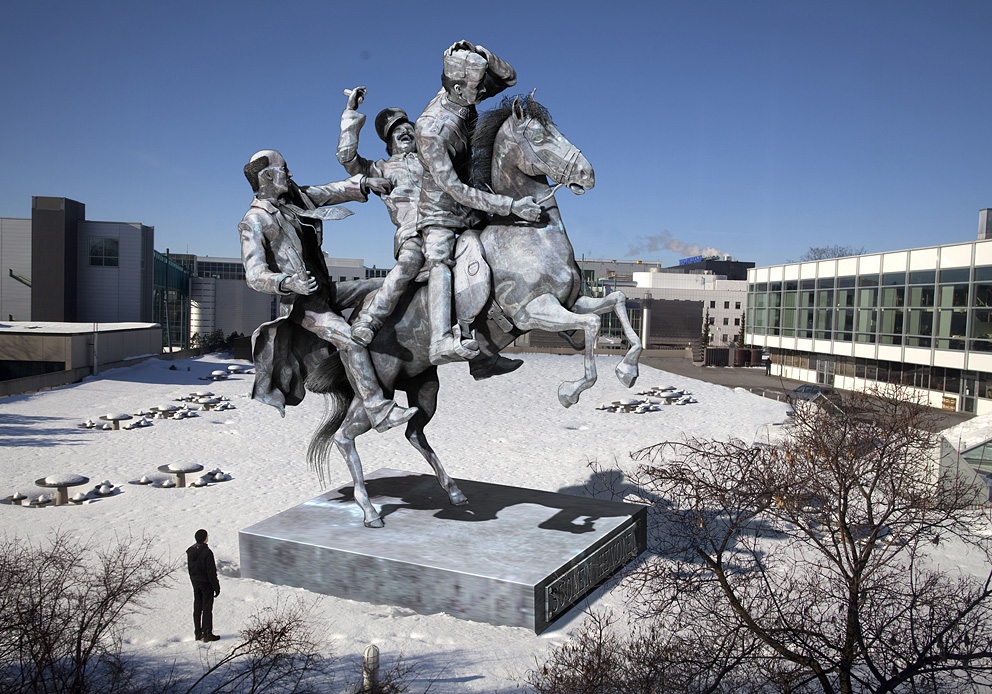 Attachments