Playing with Sculptris and Blender cycles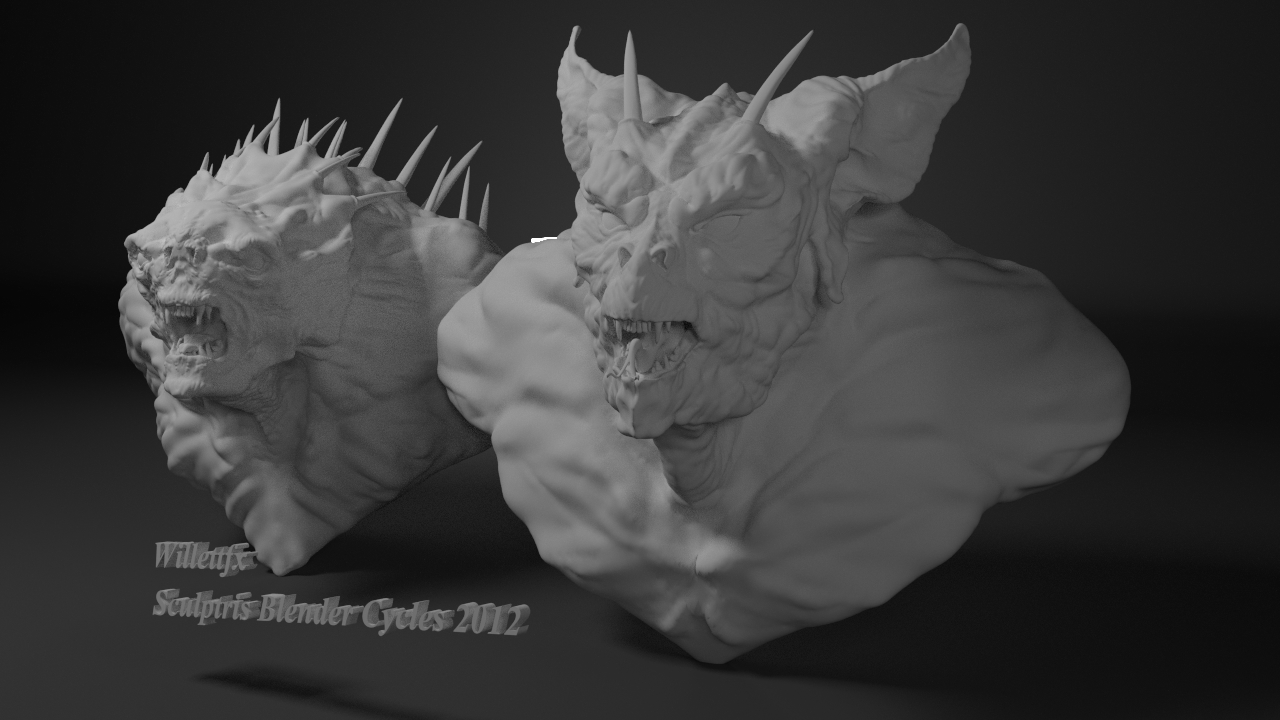 gary
Attachments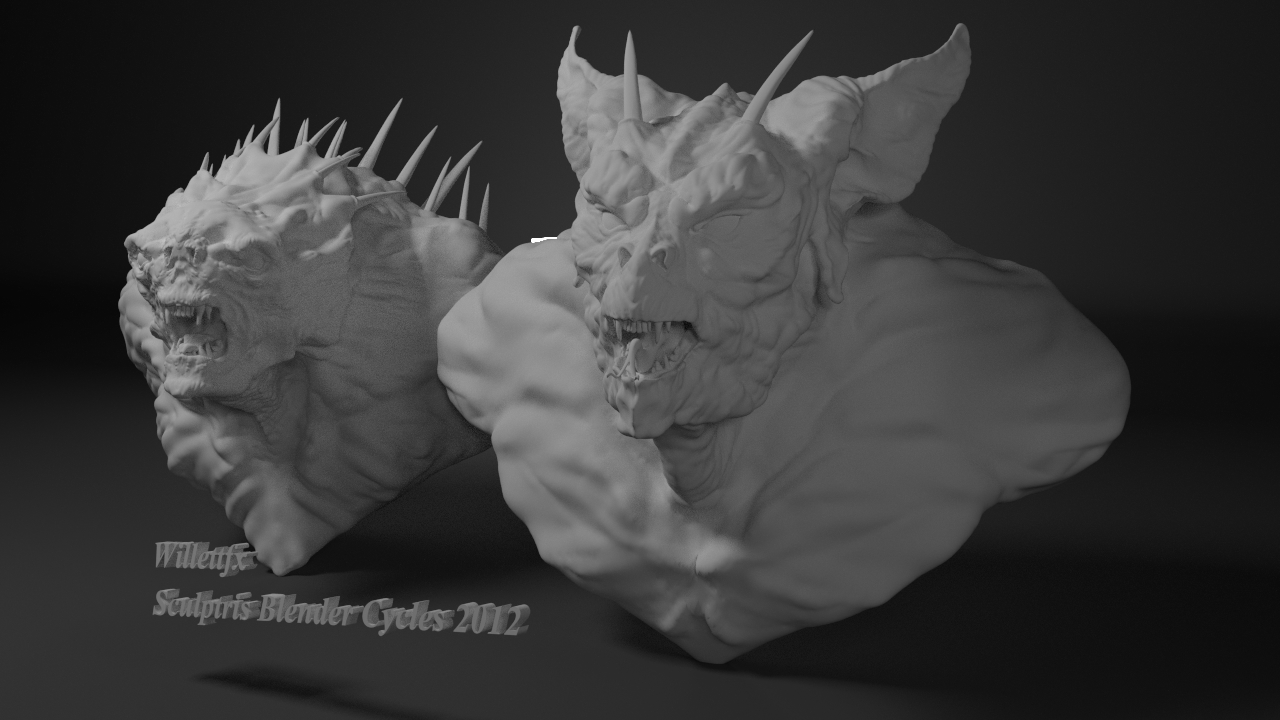 Redesigned Alien longer neck lips and head ,Removed the eyes sphere in sculptris before import to blender added new spheres (eyeballs) black glossy eyes and got the reflection,earlier setting were too black and made no reflection.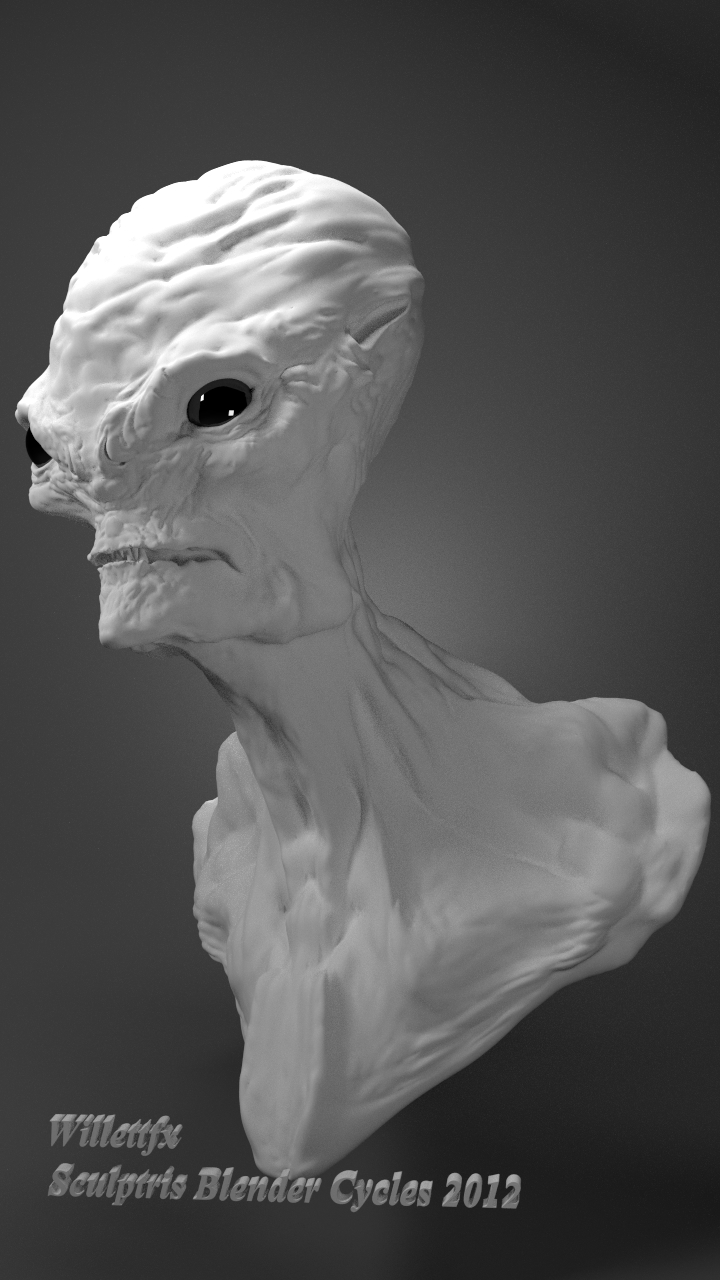 Hope you Like
gary
Wip Sculptris /Blender Cycles Monster Dentures testing Happy New Year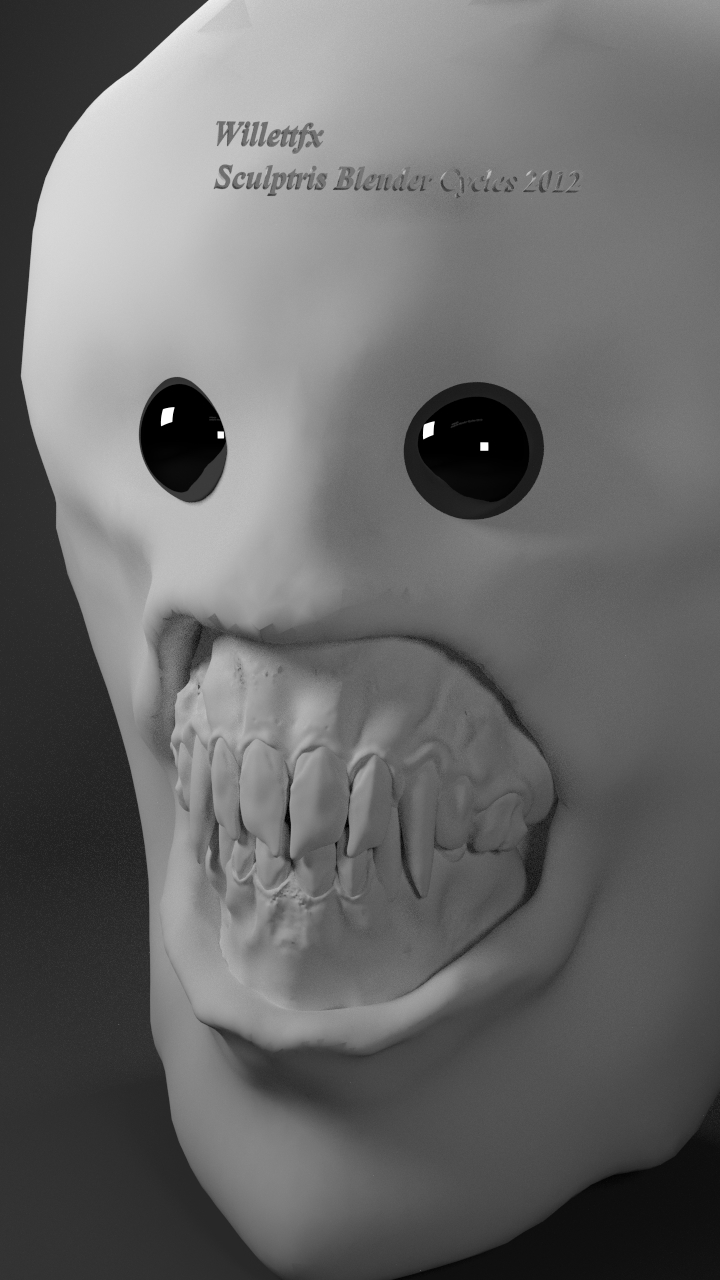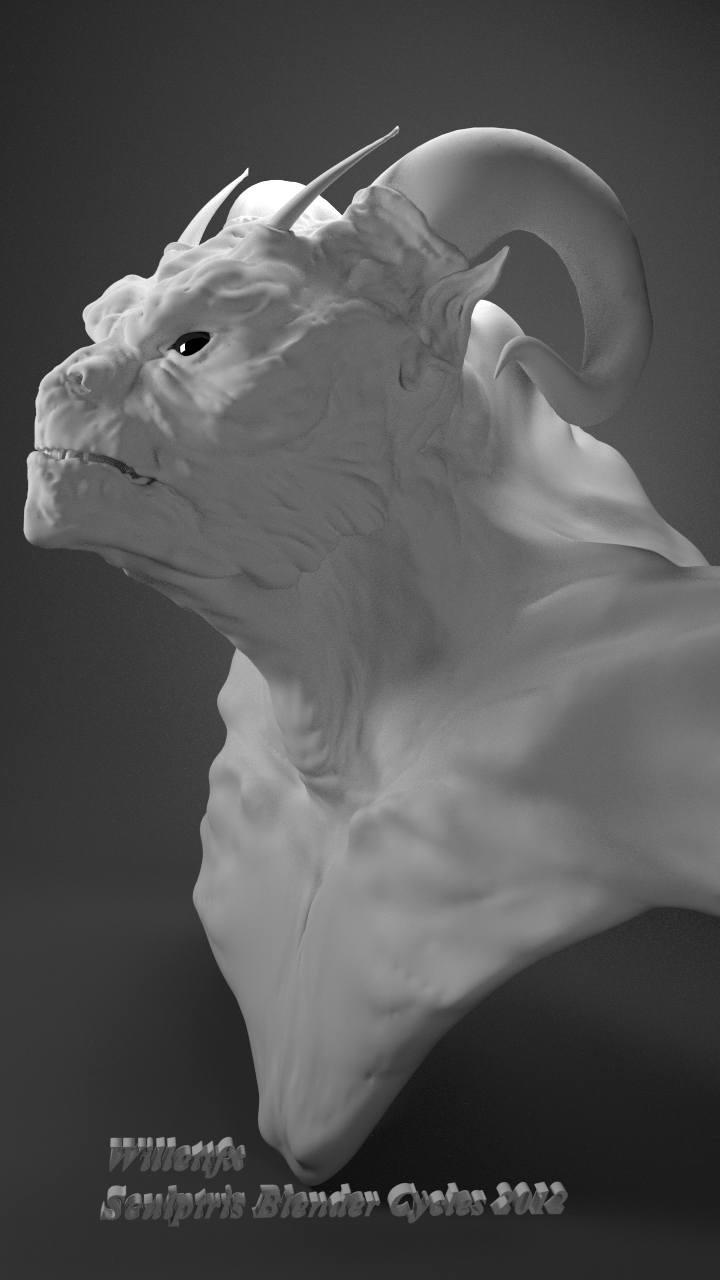 Hey Will,
You are kicking it into high drive with your blender cycles and eyes. I really like your light globe experiment. Very cool work there and on his hand. My favorite is the last you did, Its hard to get the horns just right sometimes and you succeeded well

Thanks Tartan ,Sculptris Blender cycles nodes glossy plastic like dental denture acrylic ,separated upper and lower teeth from the gums in Sculptris import blender used nodes to made glossy plastic monster teeth…Im learning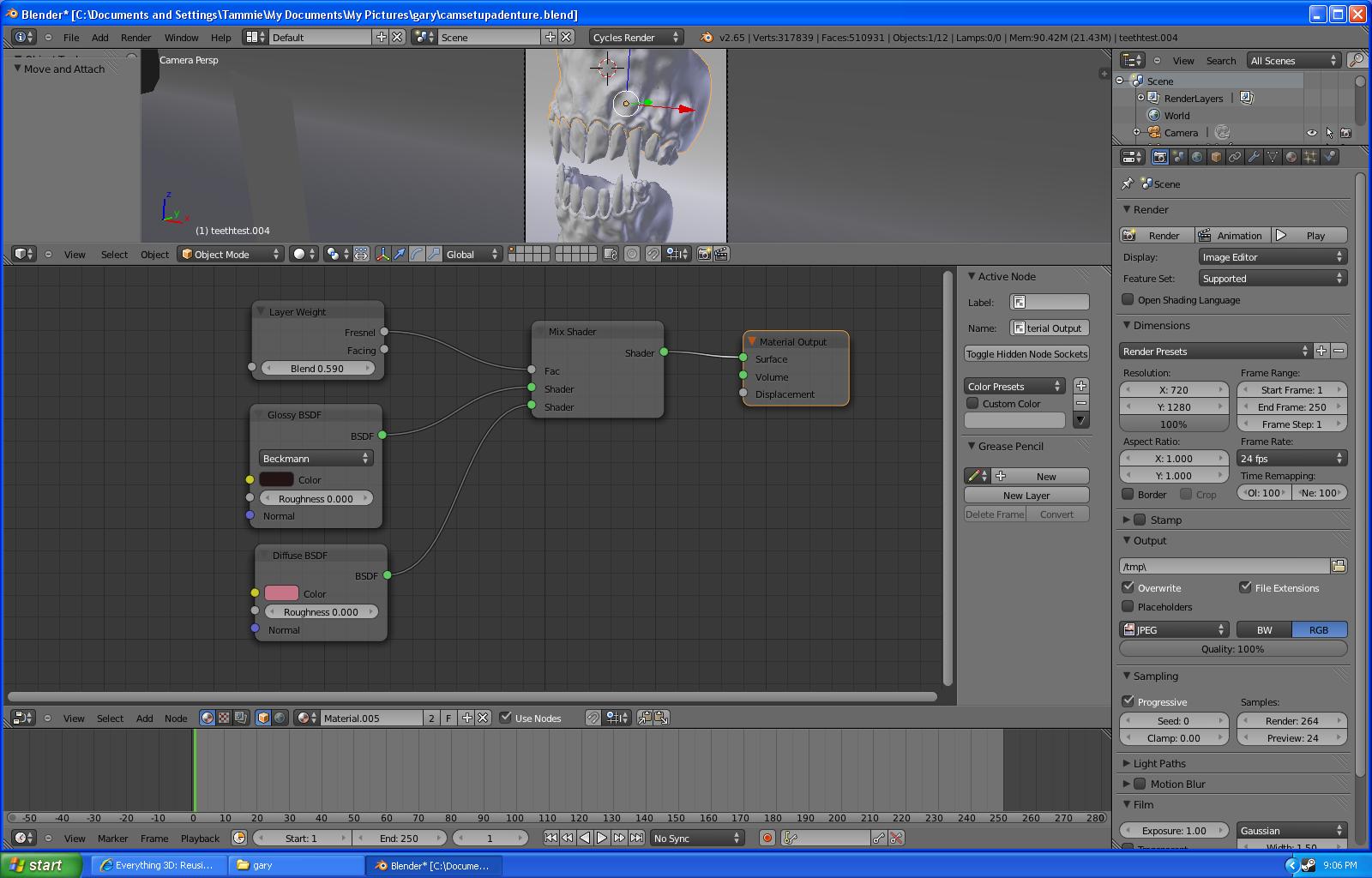 Attachments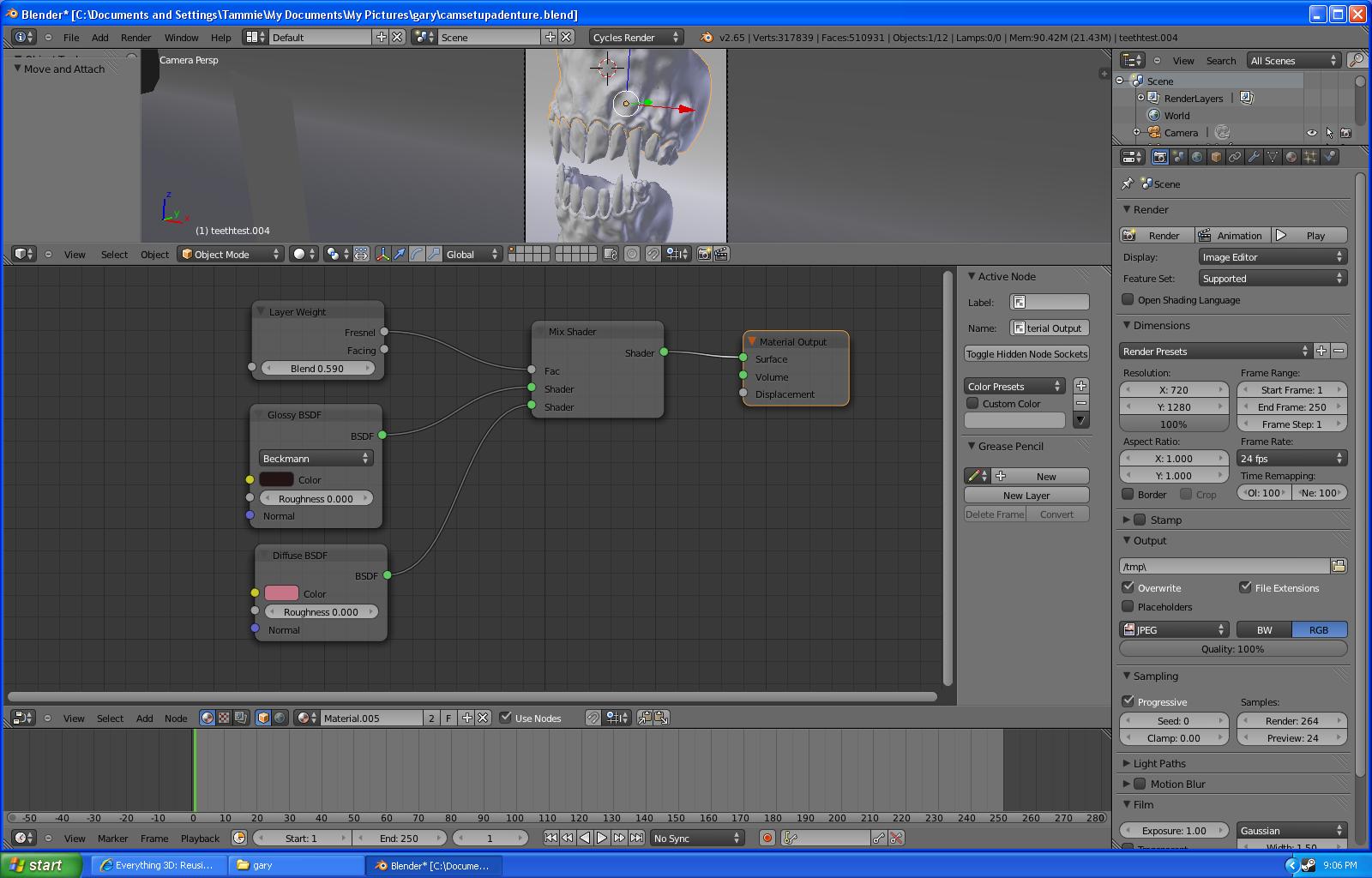 Wow your amazing!! … I would think you can use Sculptris "material" images in Blender Cycles … I know you can in the regular Blender-render … You can also use the Bump Maps from Sculptris or wherever not the Normal maps but the Black and White ones … and it does a way good job … set up some planes for a tile floor and brick wall as a back-drop … you have to put them in displacement … and add a Multiplier …
wip Im fan of Rick Baker's work…A lot work to do …still learning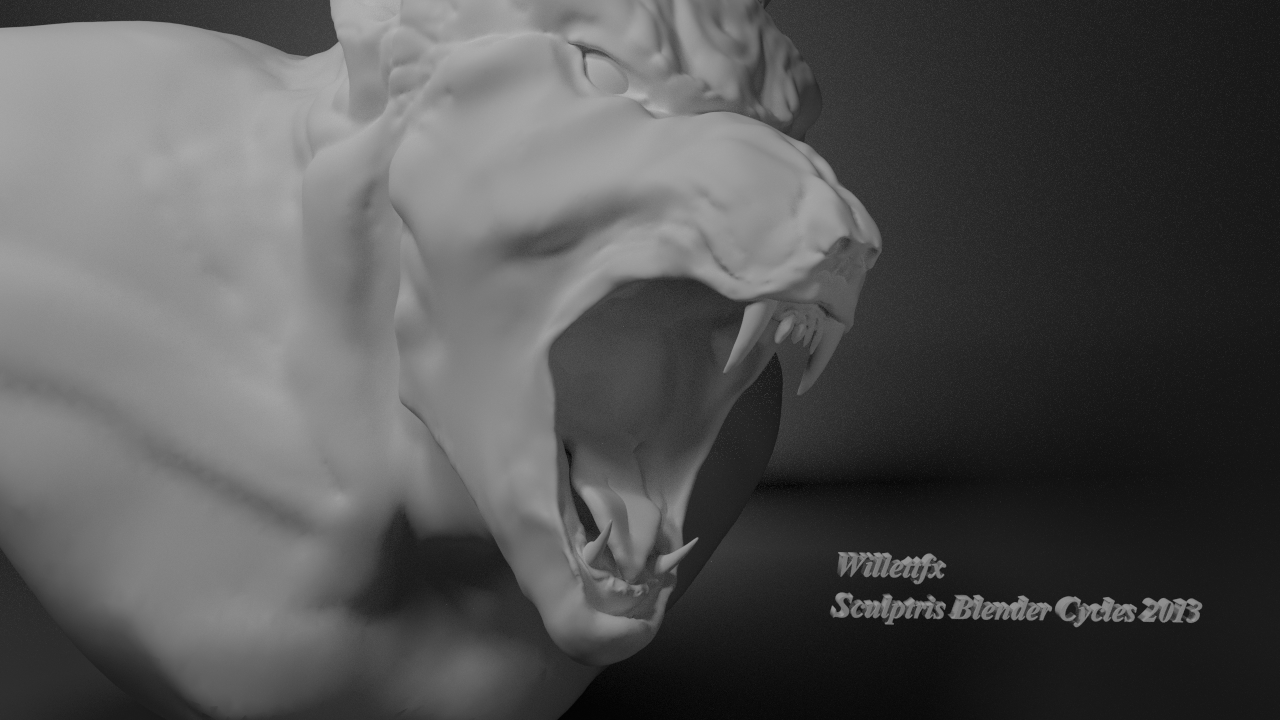 Attachments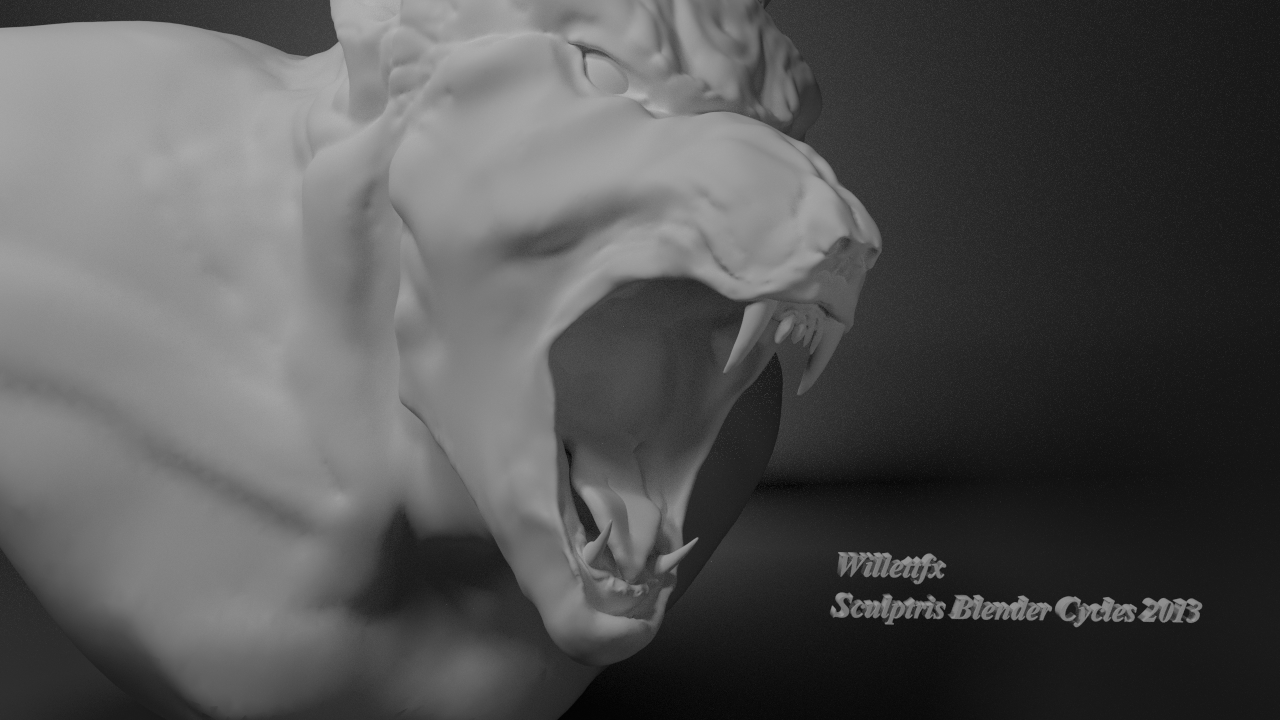 Thanks justadeletedguy
"Sometimes select a sphere nothing happens cant move or shape it ,no mask?..Dead sphere shape ?"In picture 4 teeth in front of the wolf symmetry is on I can move one set but click own the other teeth set and the wolf mesh lights up(selected) the mouse cursor is not on the wolf mesh.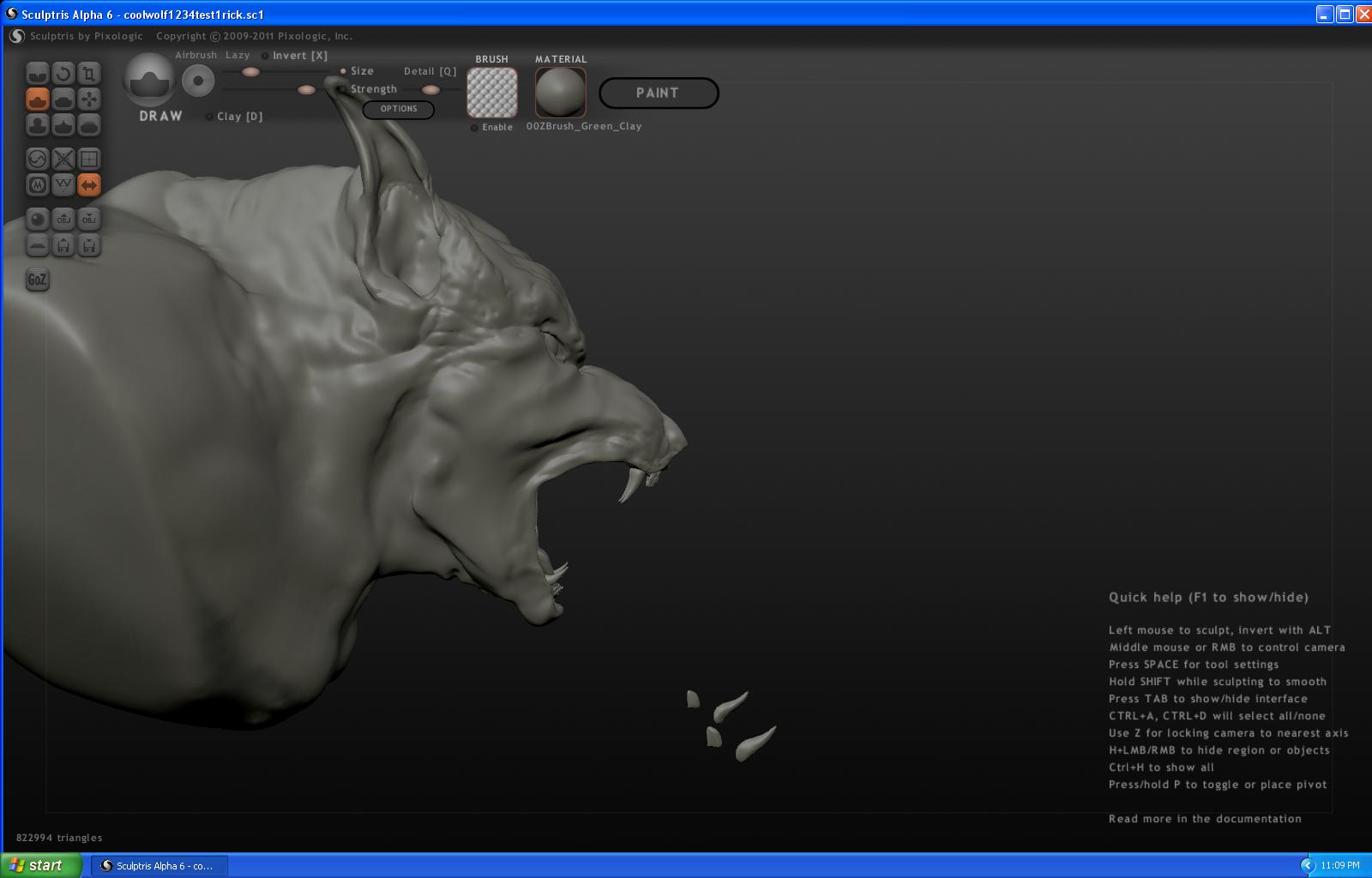 Thank You
Gary
Attachments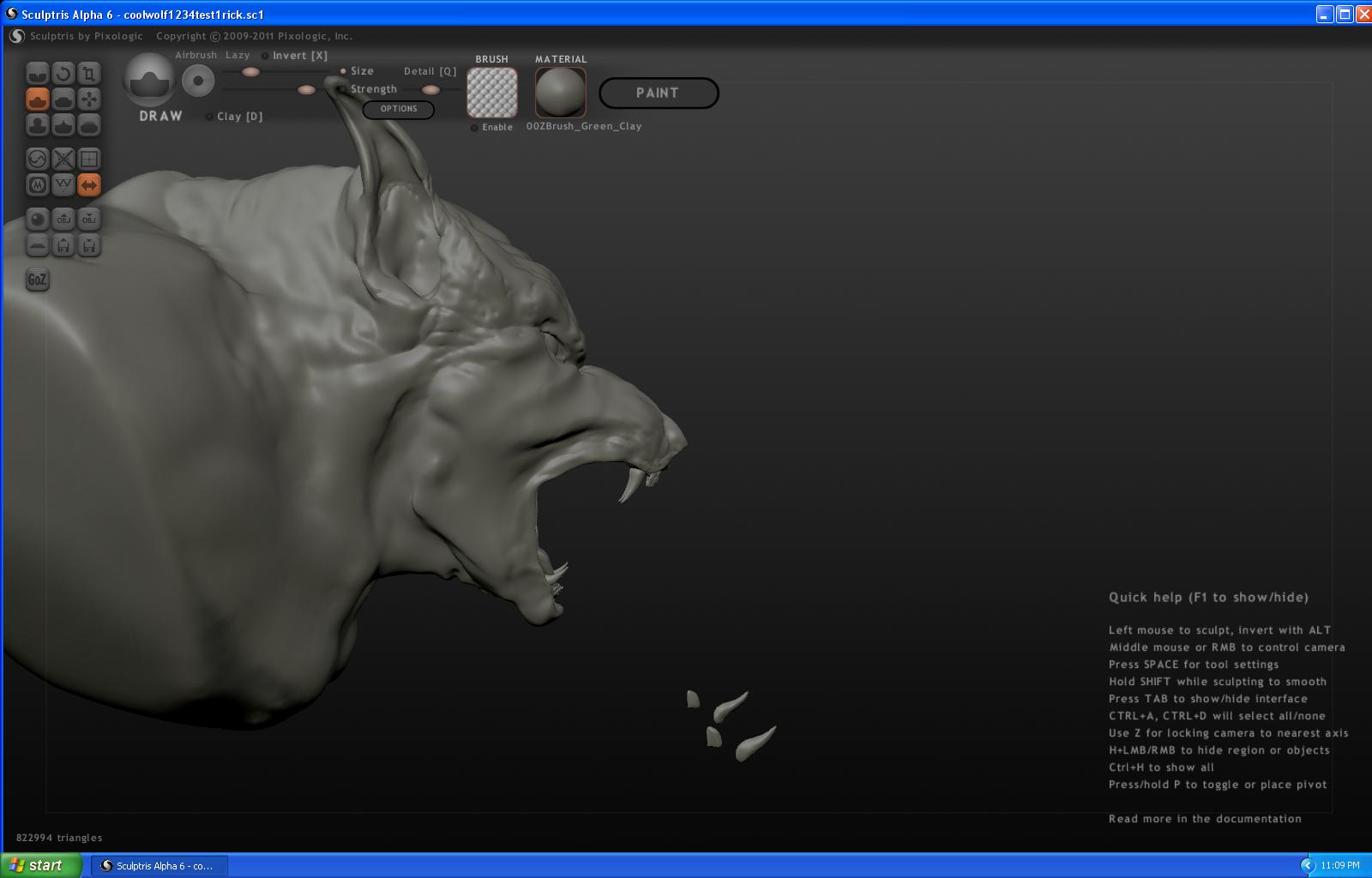 my monsters designs sculptris blender cycles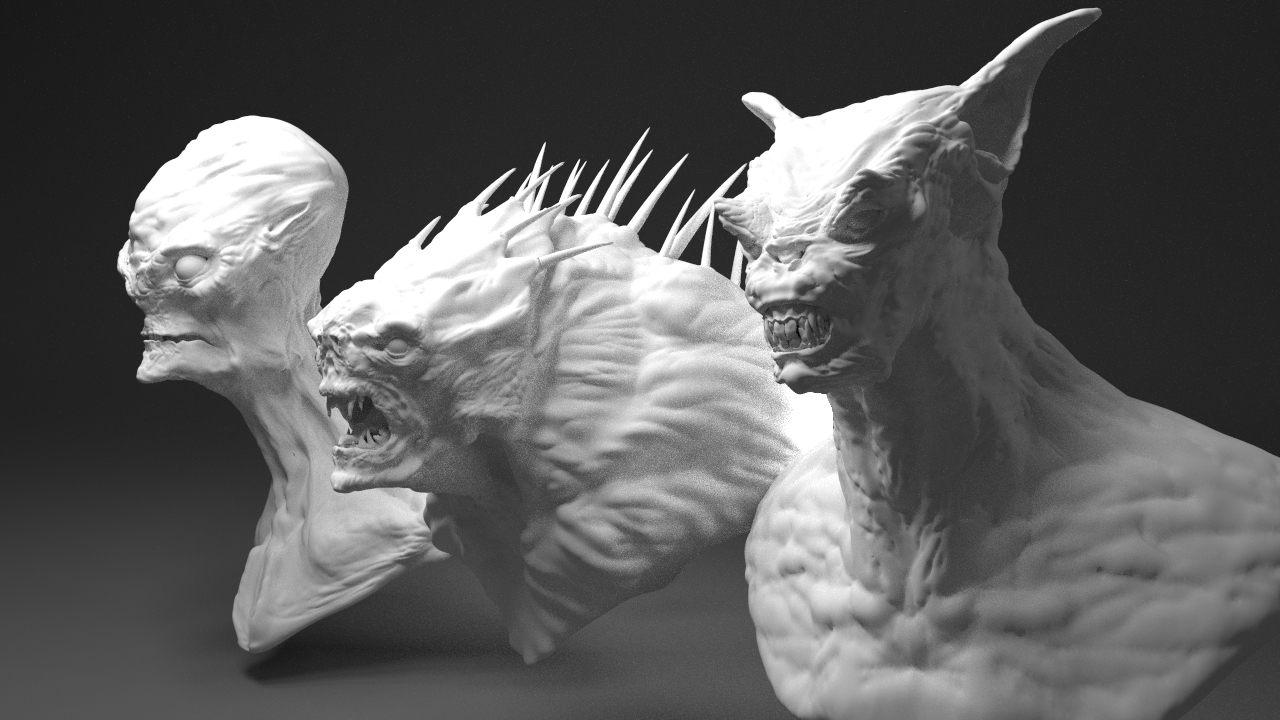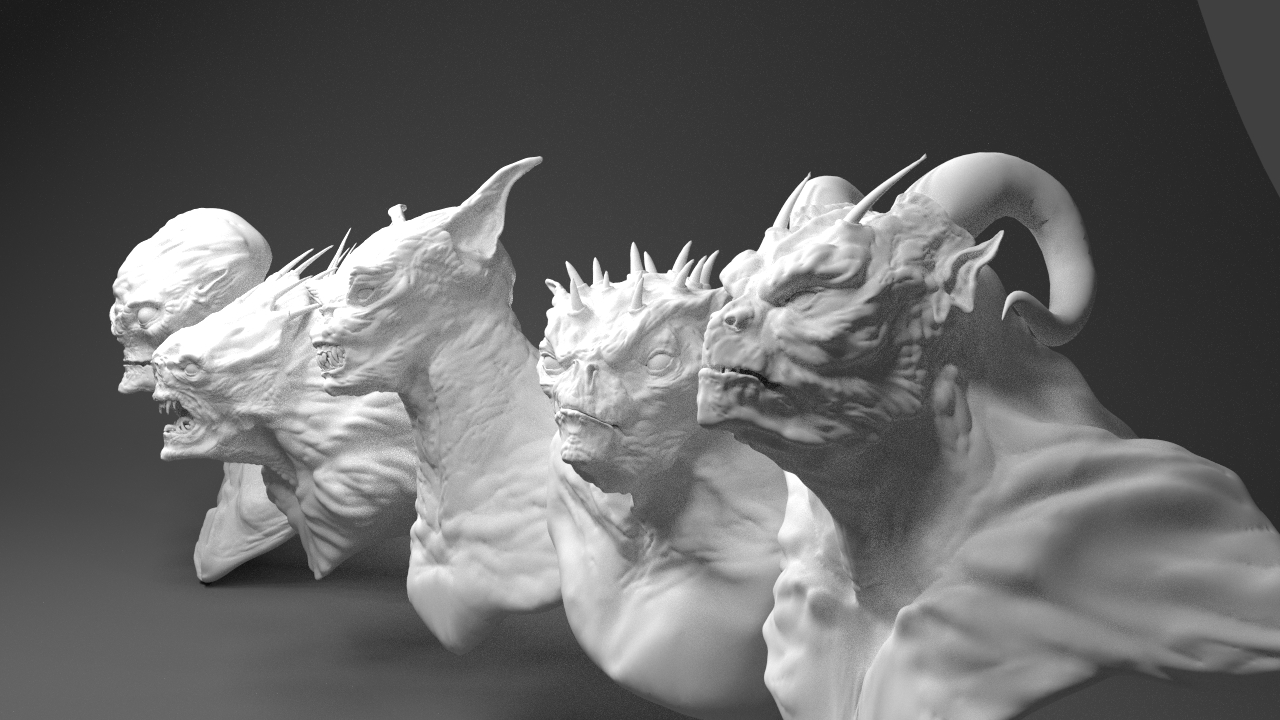 Attachments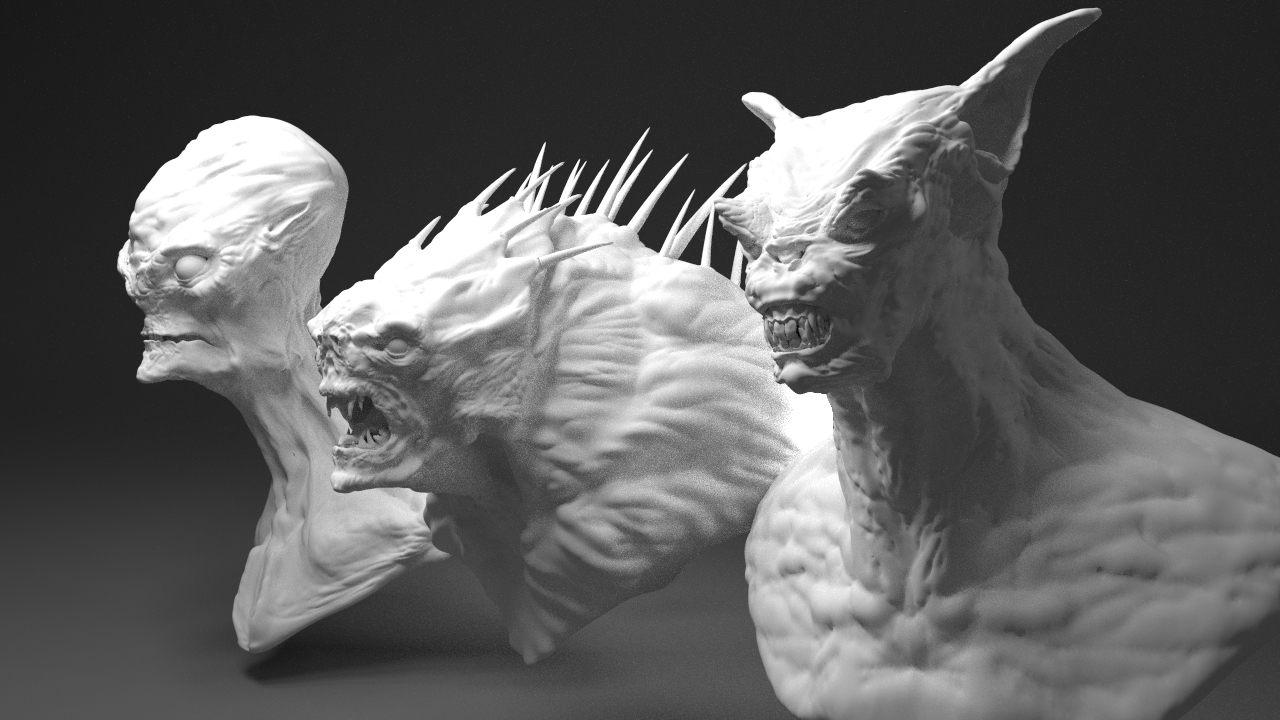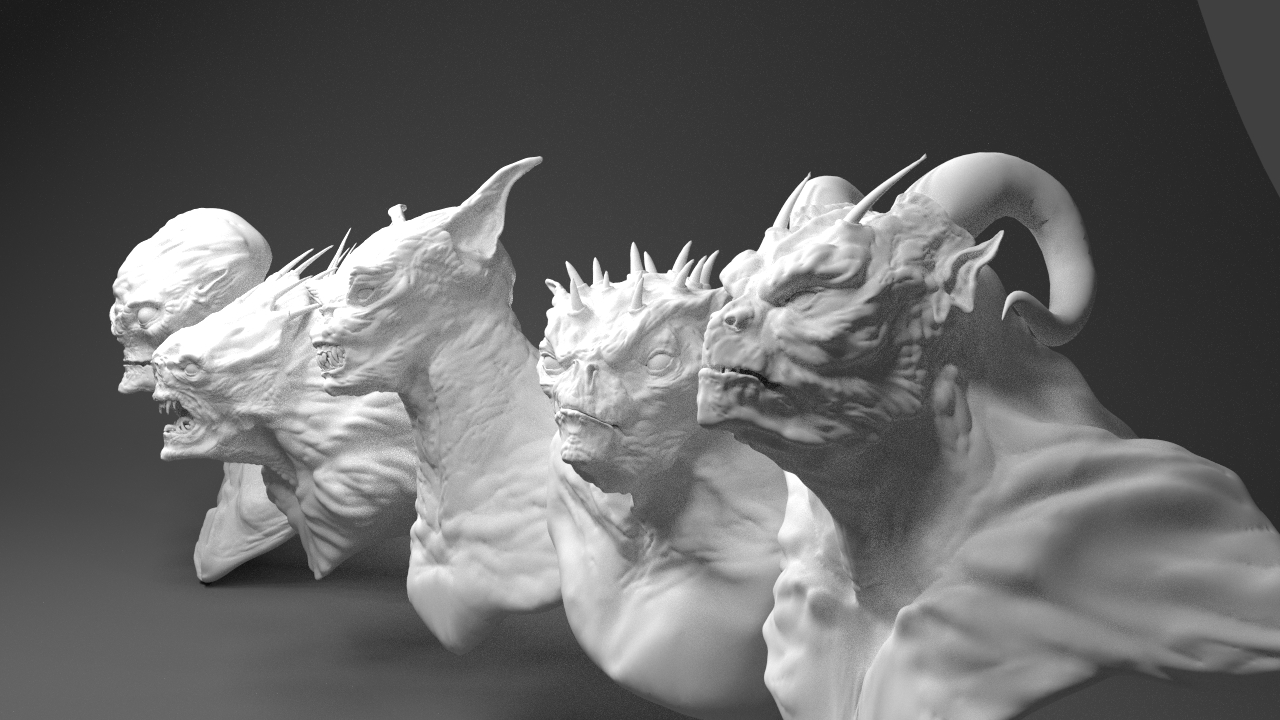 I really like your artstyle and the way you make Sculptris to what you want. Good models all around, but this one is my favourite by far. Great render to

Thanks arch111, Here pics for you
blender Camera Tracking ,1.8 camera solve to high ,This is why the model shakes. So just testing learning trying …playing having fun Sculptris & Blender
Attachments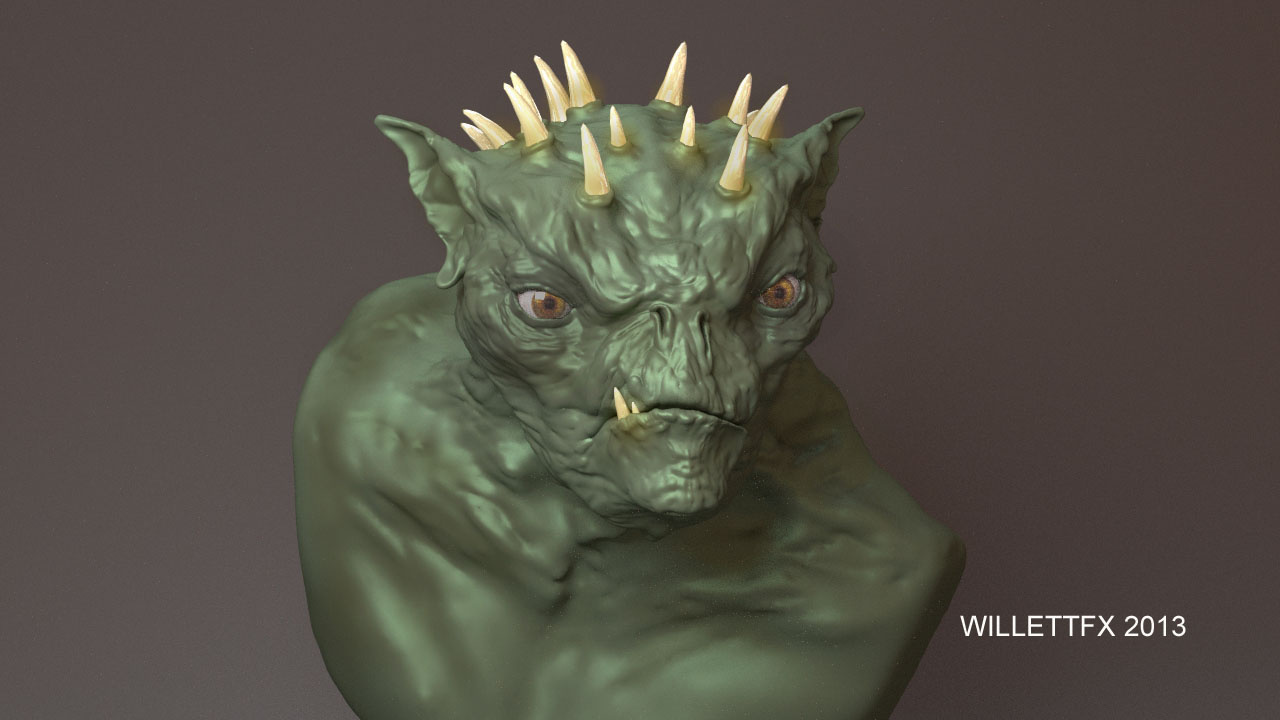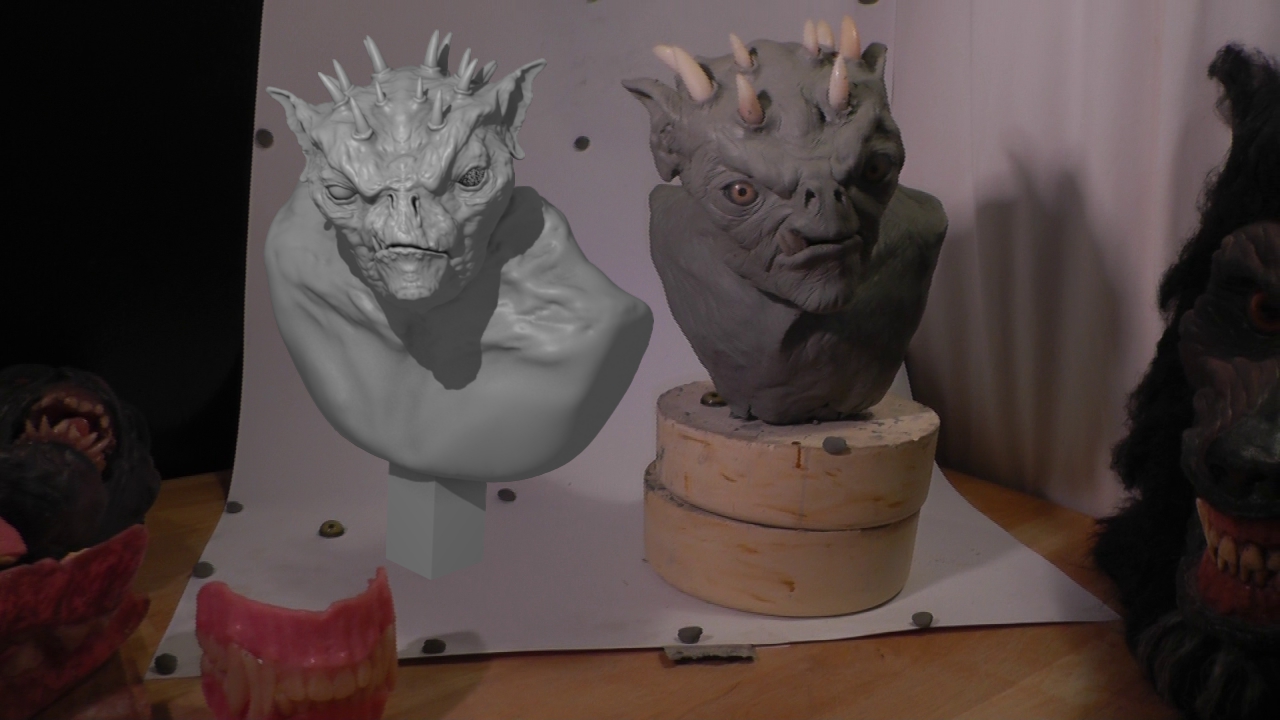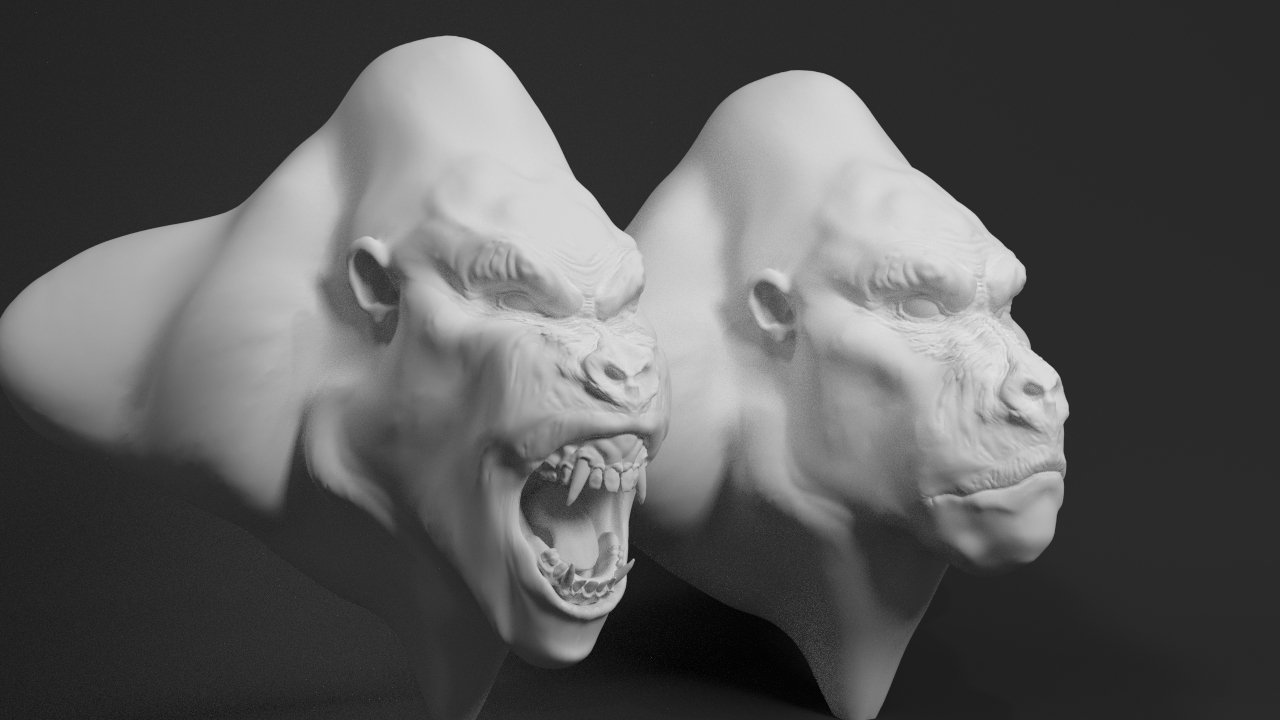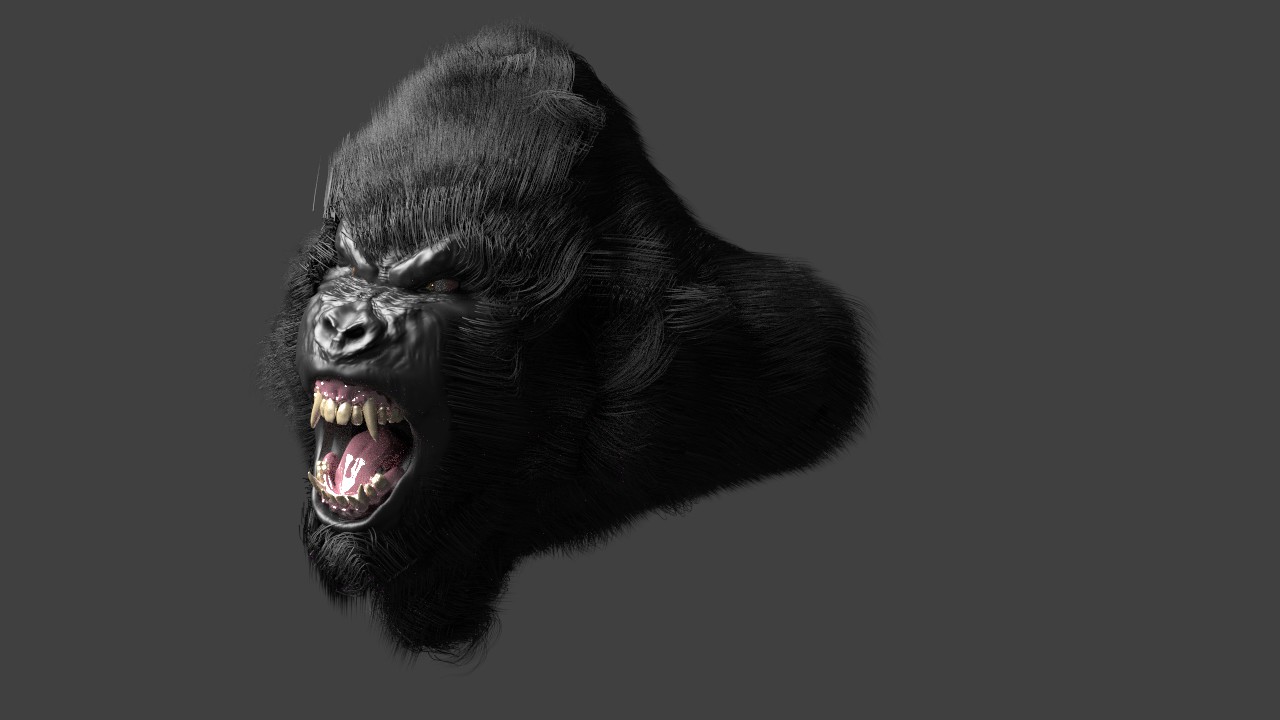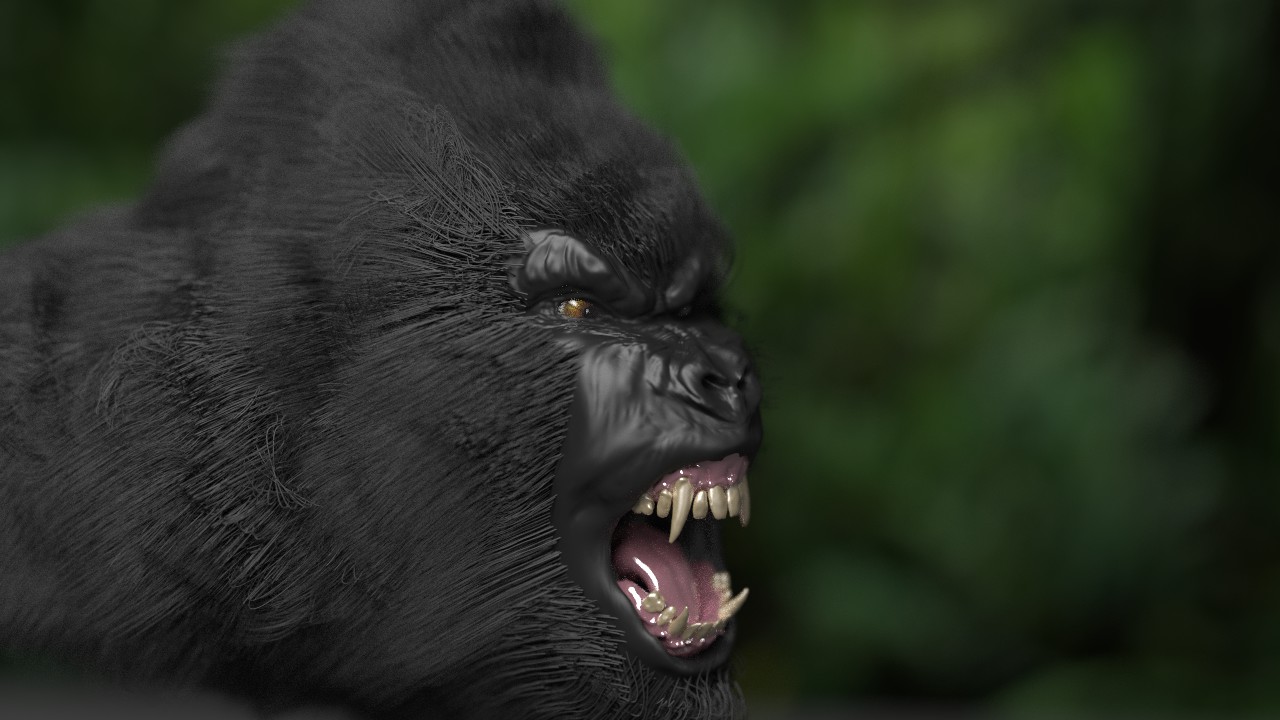 Attachments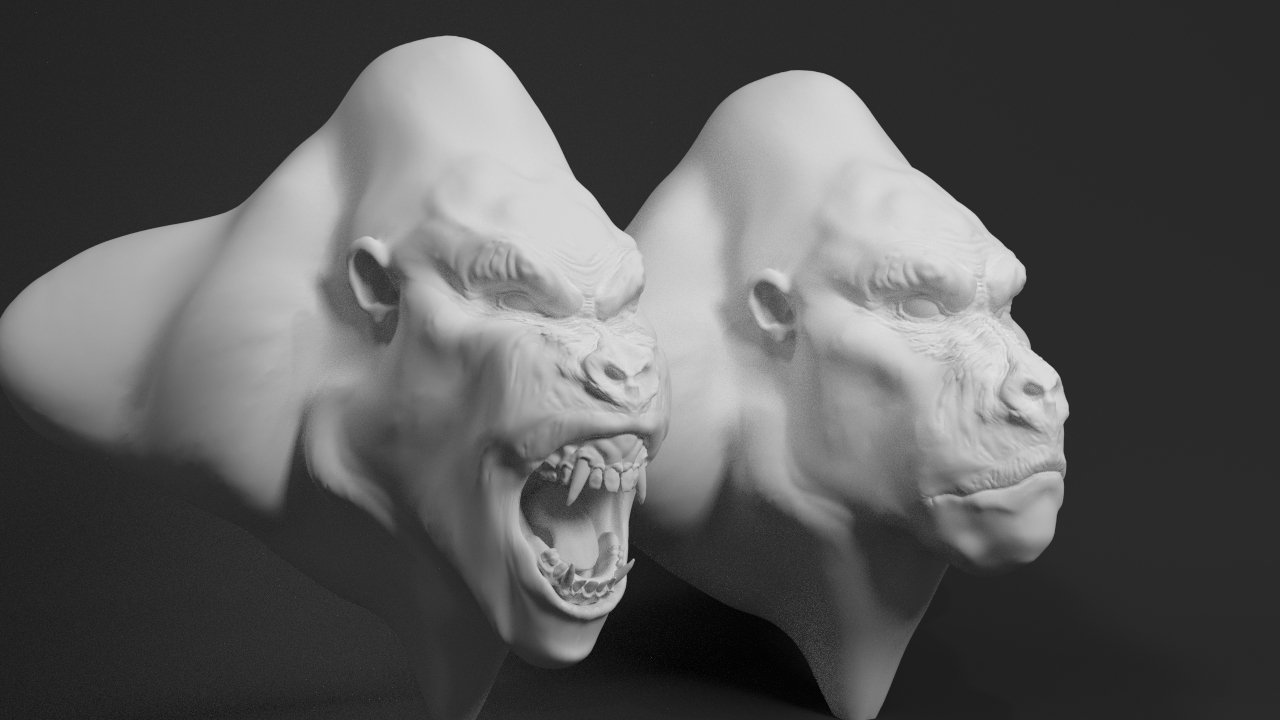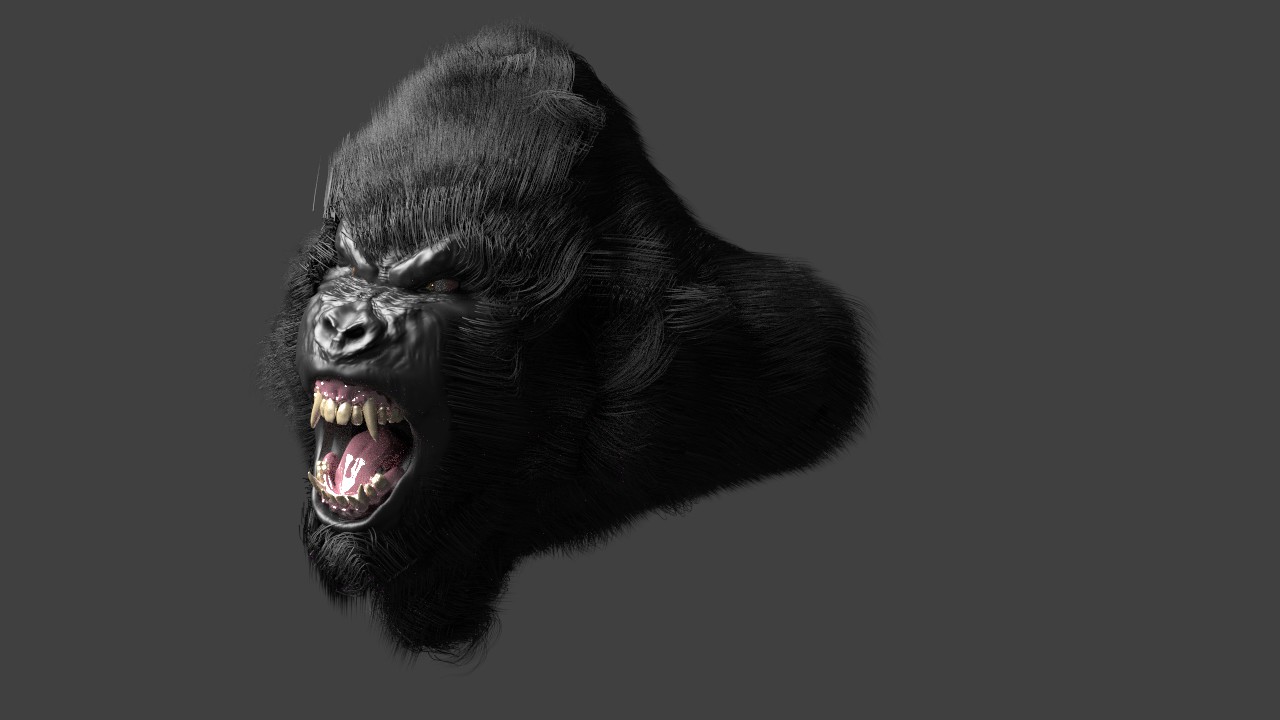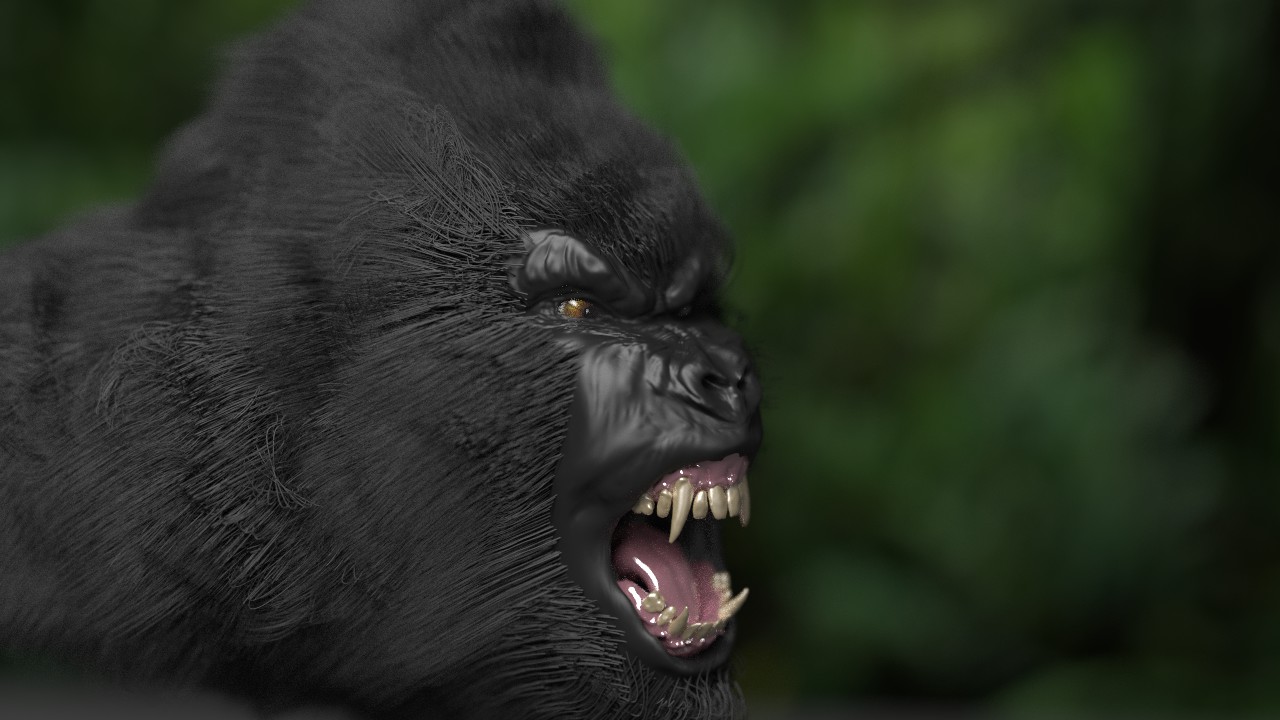 :lol: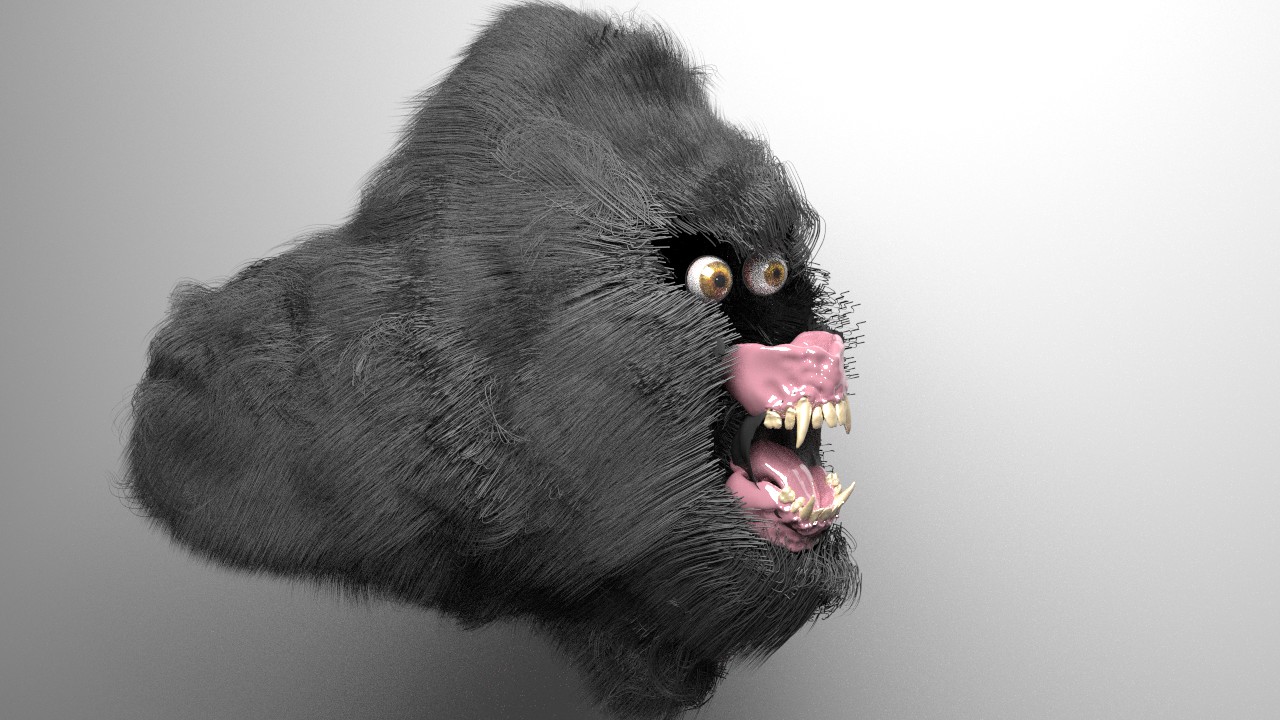 Attachments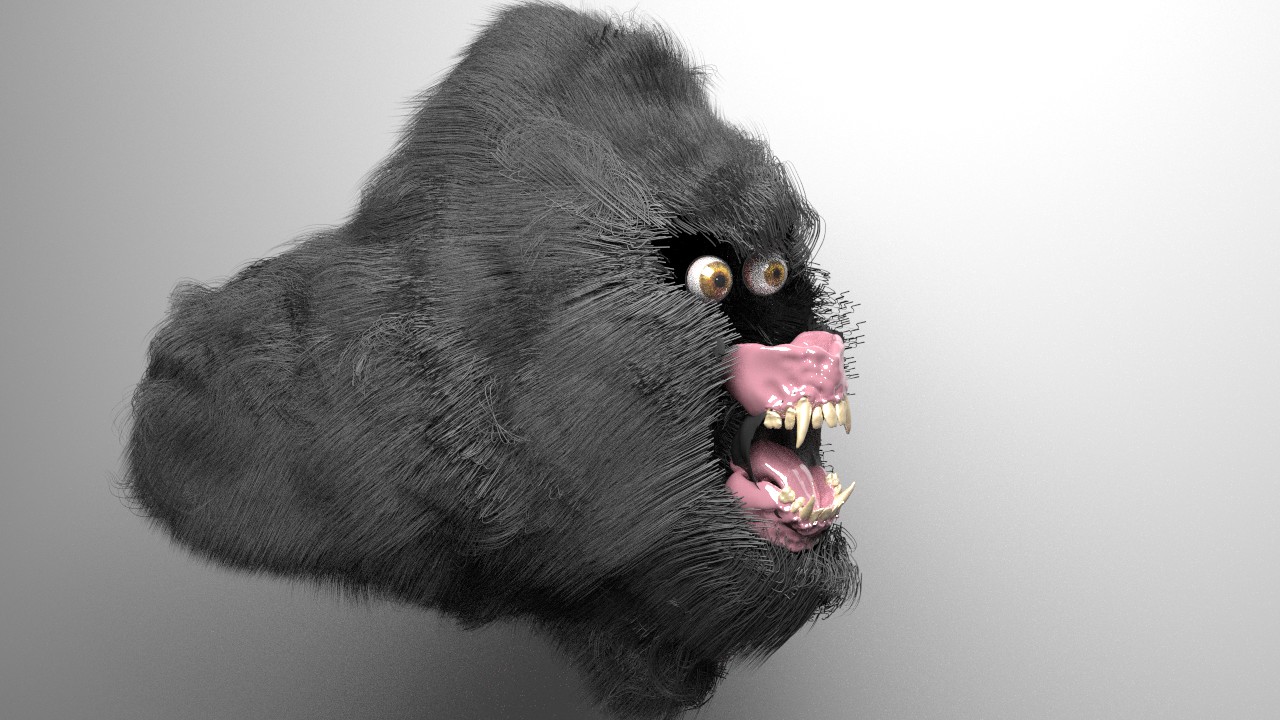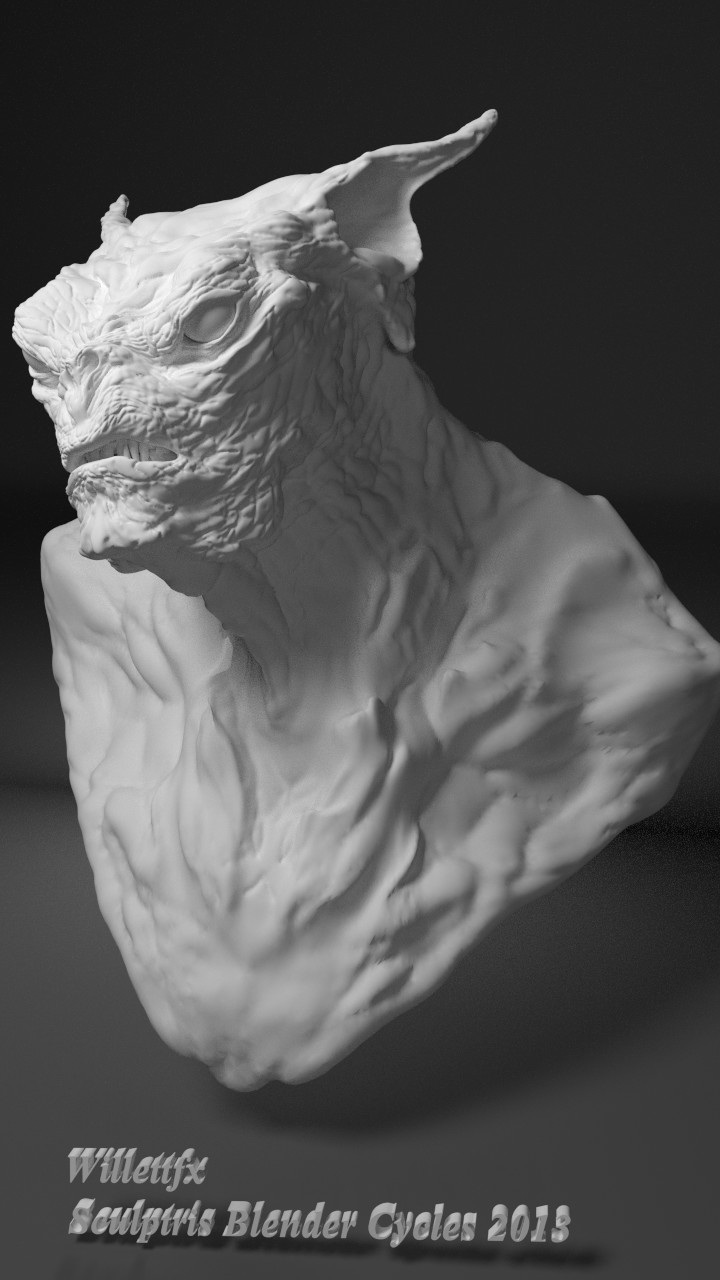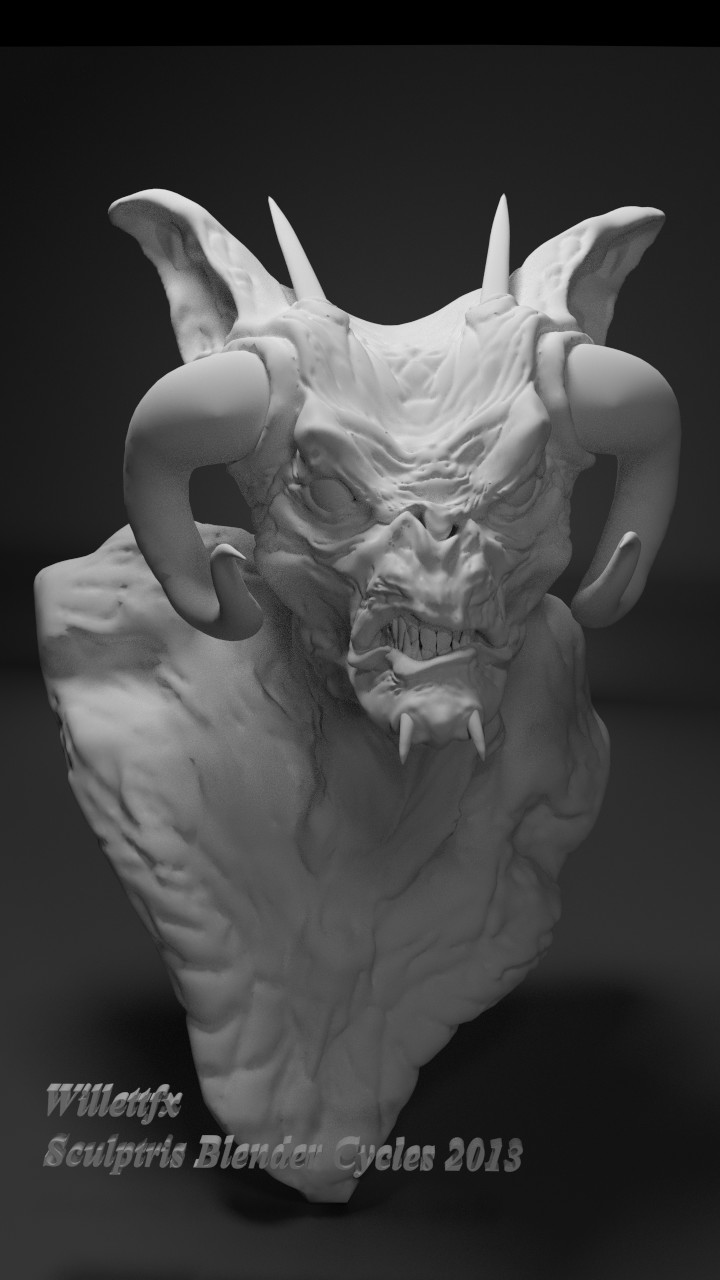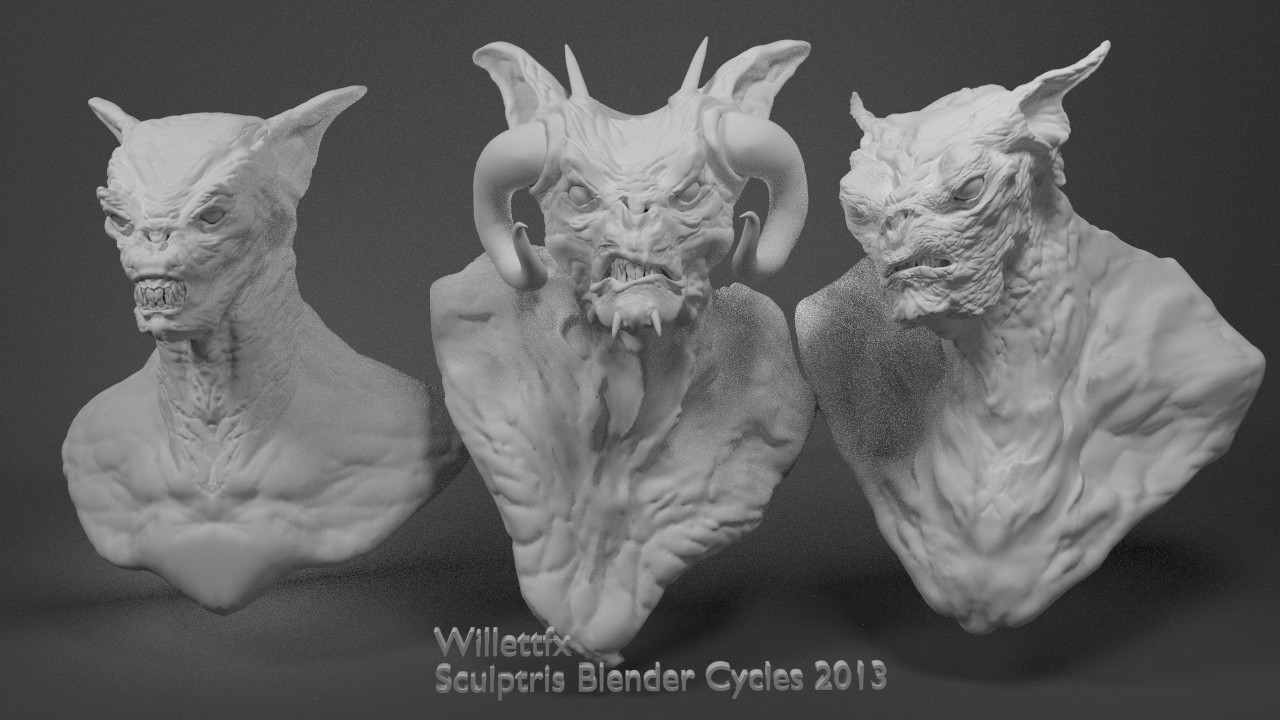 Attachments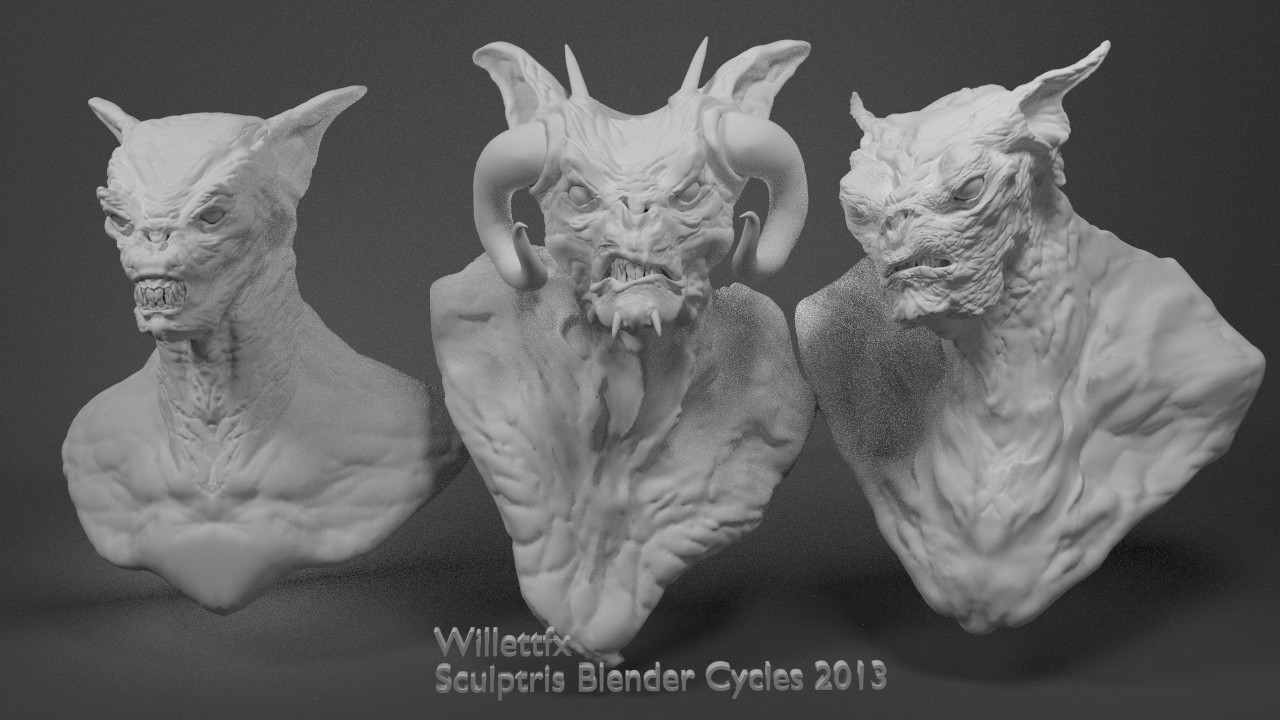 AN excellent thread!!
Very impressive sculpting skills.
You should also post some of your work on blenderartists forum.
(and possibly try dynamic topology techniques there)
What might interest you is some quasi very fast methods on retopology and jumping fast to a multi resolution sculpting process. Up to 10 millions of quads.
In cycles hair system, try two at least layers-sets of hair. One with short fur.
Obviously, you better use a fast retopo cage on the areas you like, for applying a fast UV map / some noisy texture, to have variations on fur color.
Thanks michalis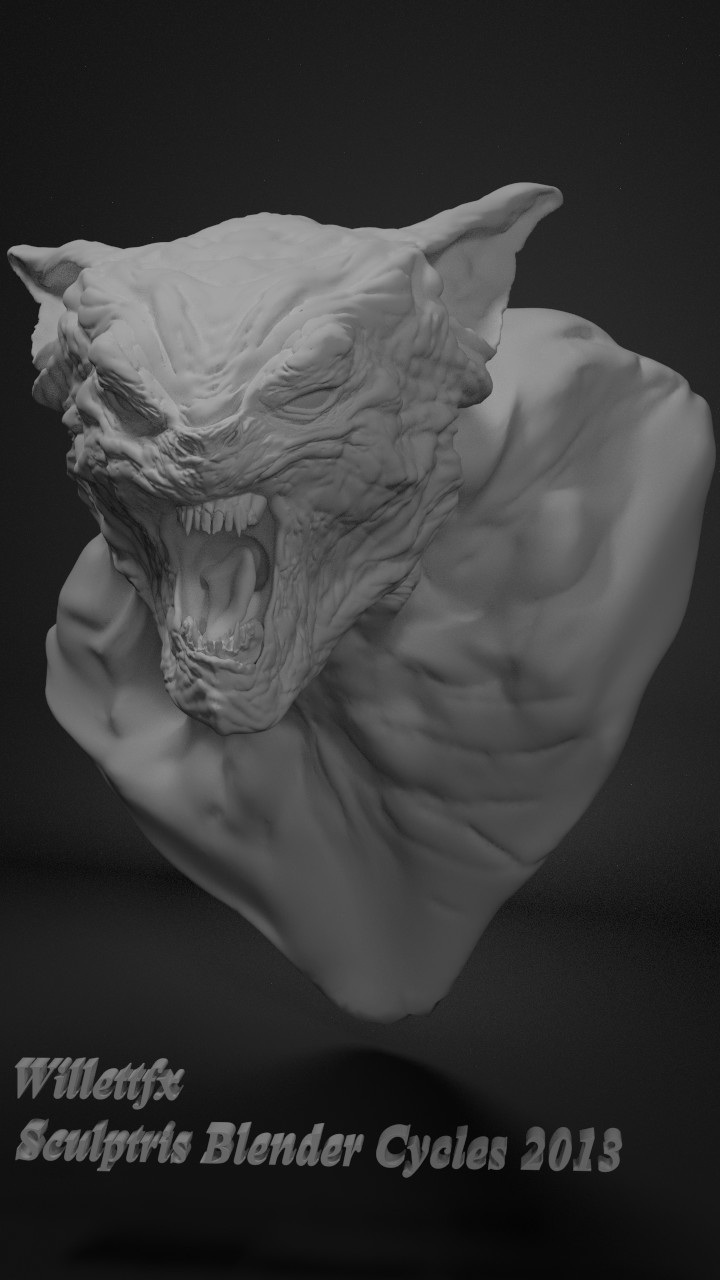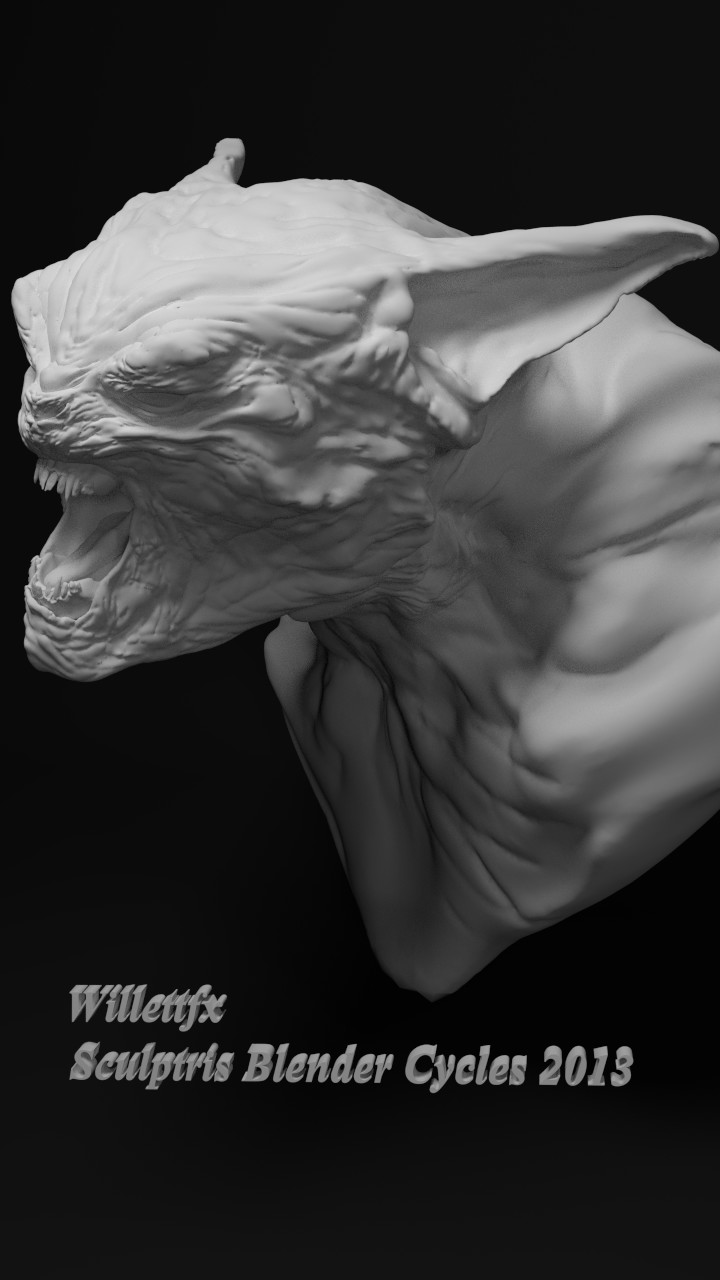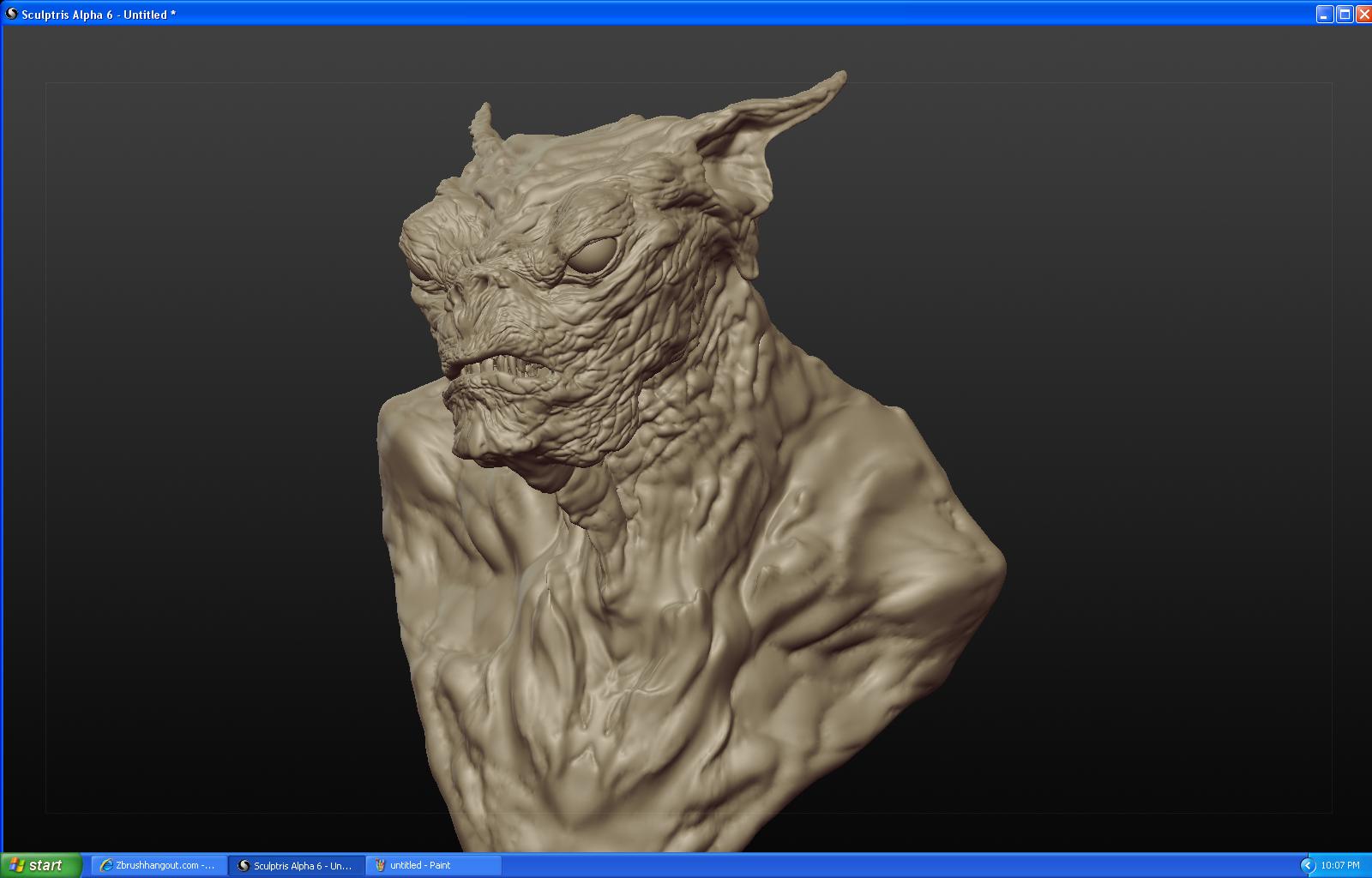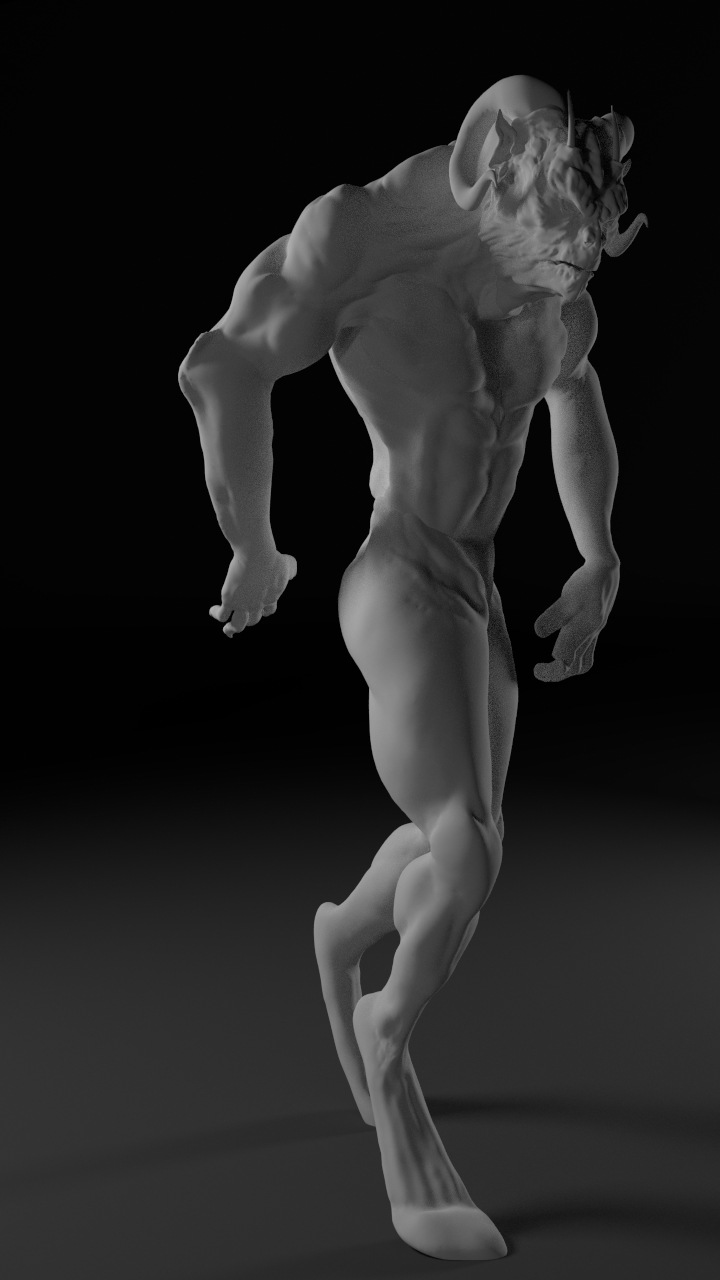 Attachments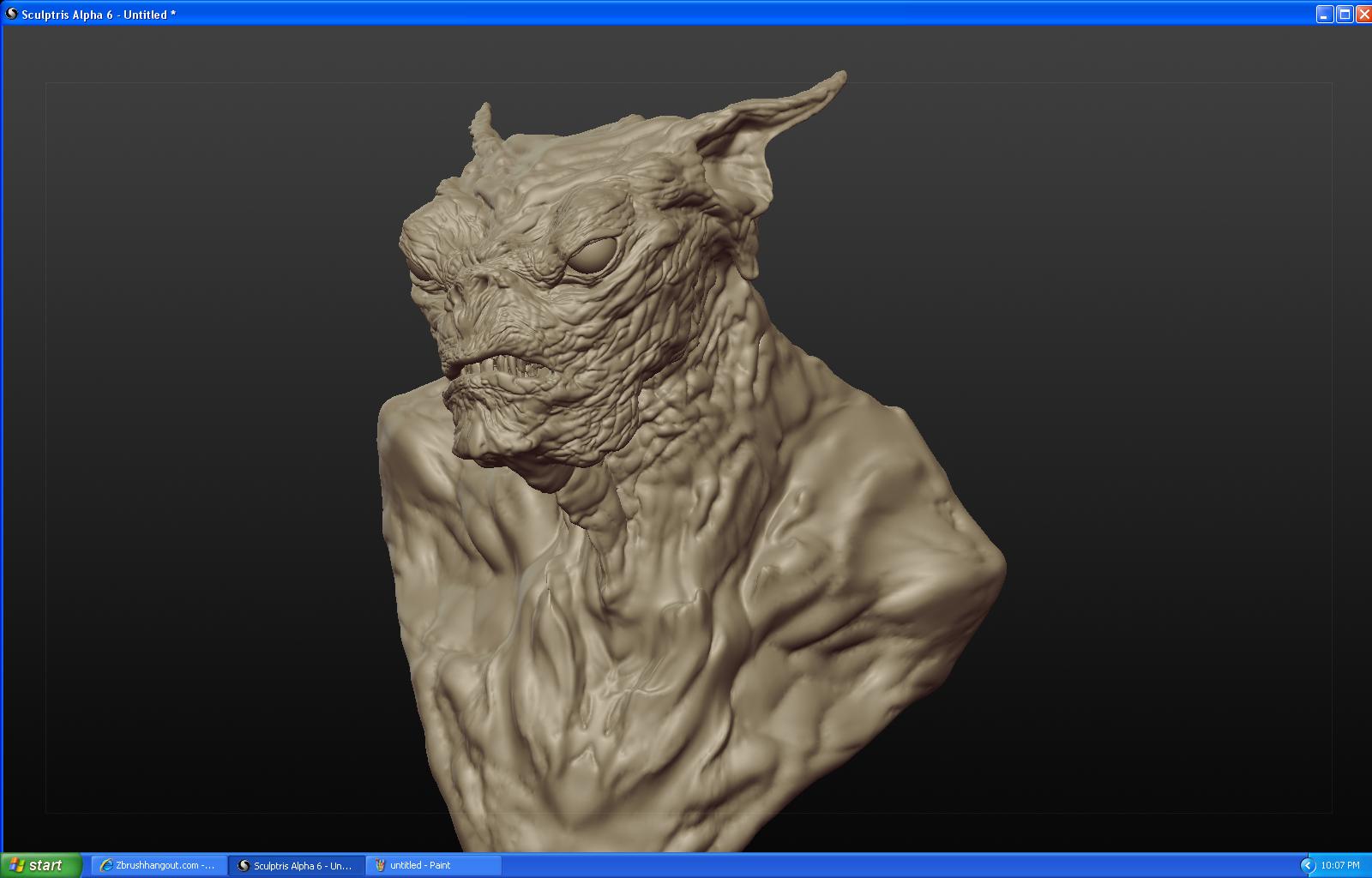 upgraded my pc
http://www.youtube.com/watch?v=EfKBFBxMuIg&feature=share&list=UUfcMbXAsLCZA_Ji336K6rOA


animatronic design test wip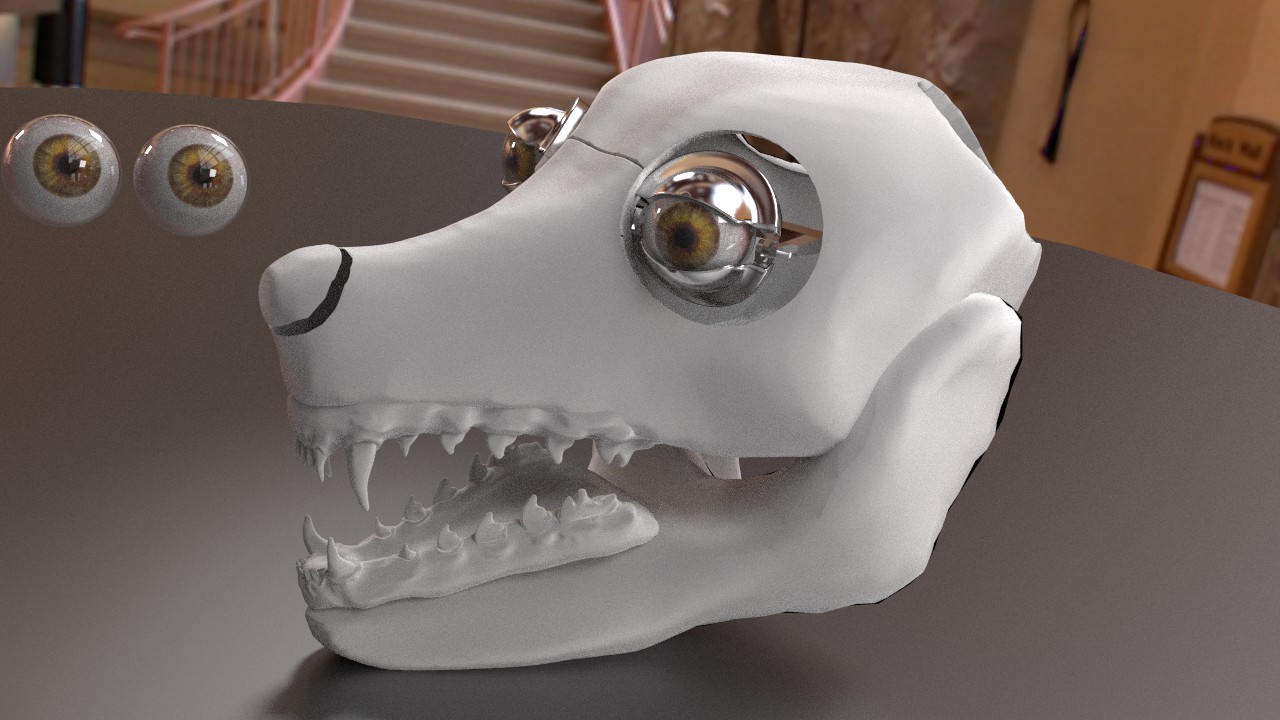 Attachments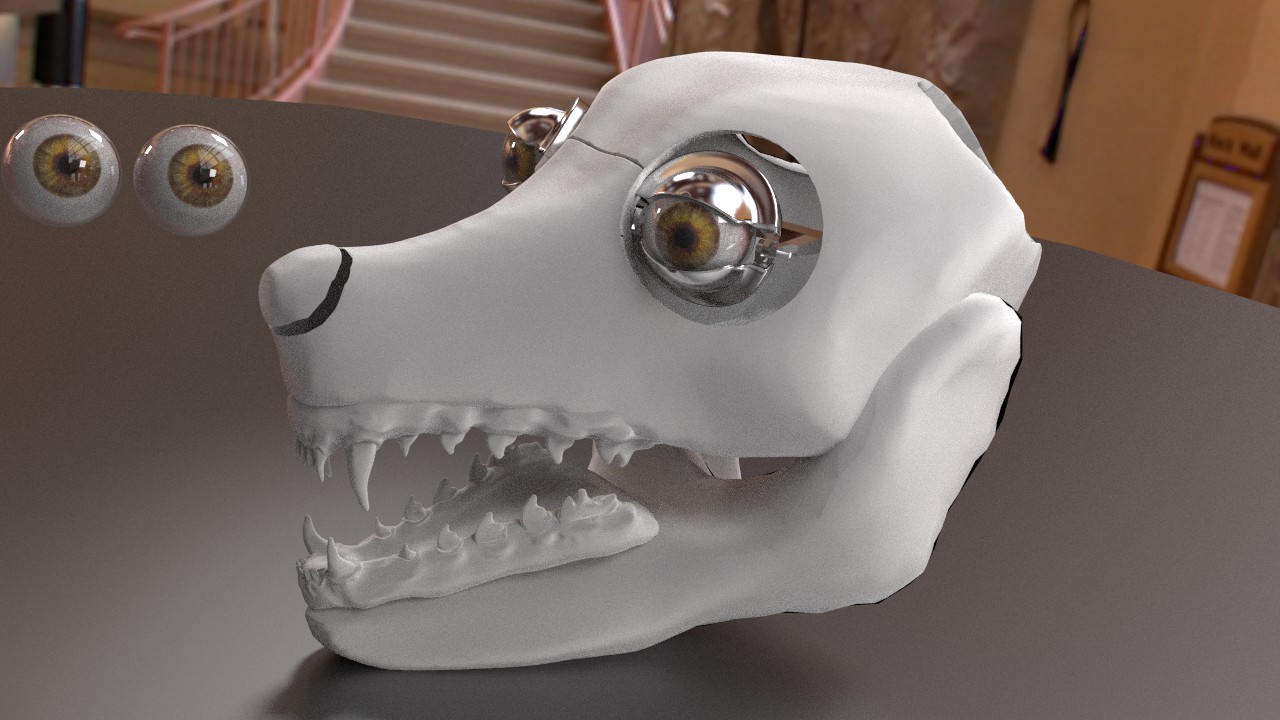 And they say Scuptris can´t be used for anything. Pah! Great thread and great work !