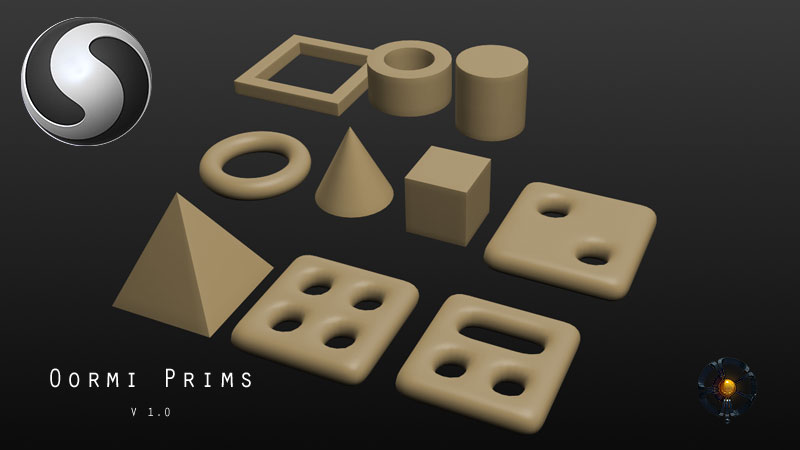 Oormi Prims are basic primitives for use in Sculptris.
These can be imported into Sculptris as usual and are free for any kind of use.
Some of these can be scaled (non-uniformly) to get other basic solids, e.g. the cylinder can be scaled on Z axis to get a disc (useful to make a base for a model). Enjoy !
The zip file contains:
Box
Cylinder
Tube
Torus
Cone
Pyramid
Objects with 2,3 and 4 holes
Rectangle
A Sculptris file with all these objects
The prims are in obj format.
Free Download from : http://oormi.in/software/oormiprims-01.html