Hi, here's my latest personal project I've been working on for the past 2,5 weeks.
The model was sculpted with Zbrush, skin detail has been enhanced using alpha maps from XYZ.
Retopology, poly modeling, uvs and scene setup done with Maya. Texturing made with Mari 4.
For hair I used Xgen and for rendering Arnold Render with AlShaders. Final compositing done with Photoshop.
26.09.2018
Hope you like it and would not hesitate to leave comments below!
Arnold Render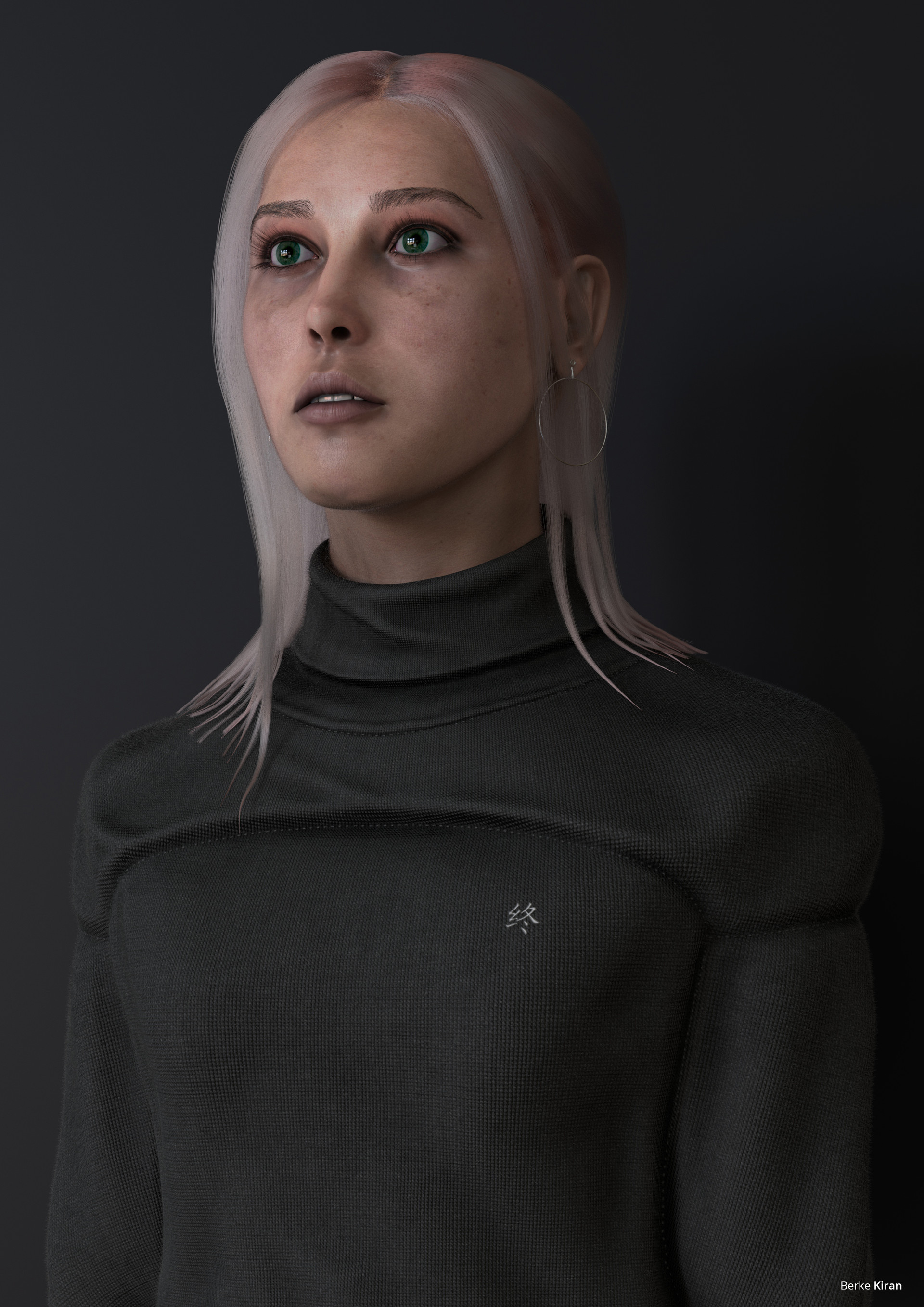 Arnold Render - Close-Up Eyes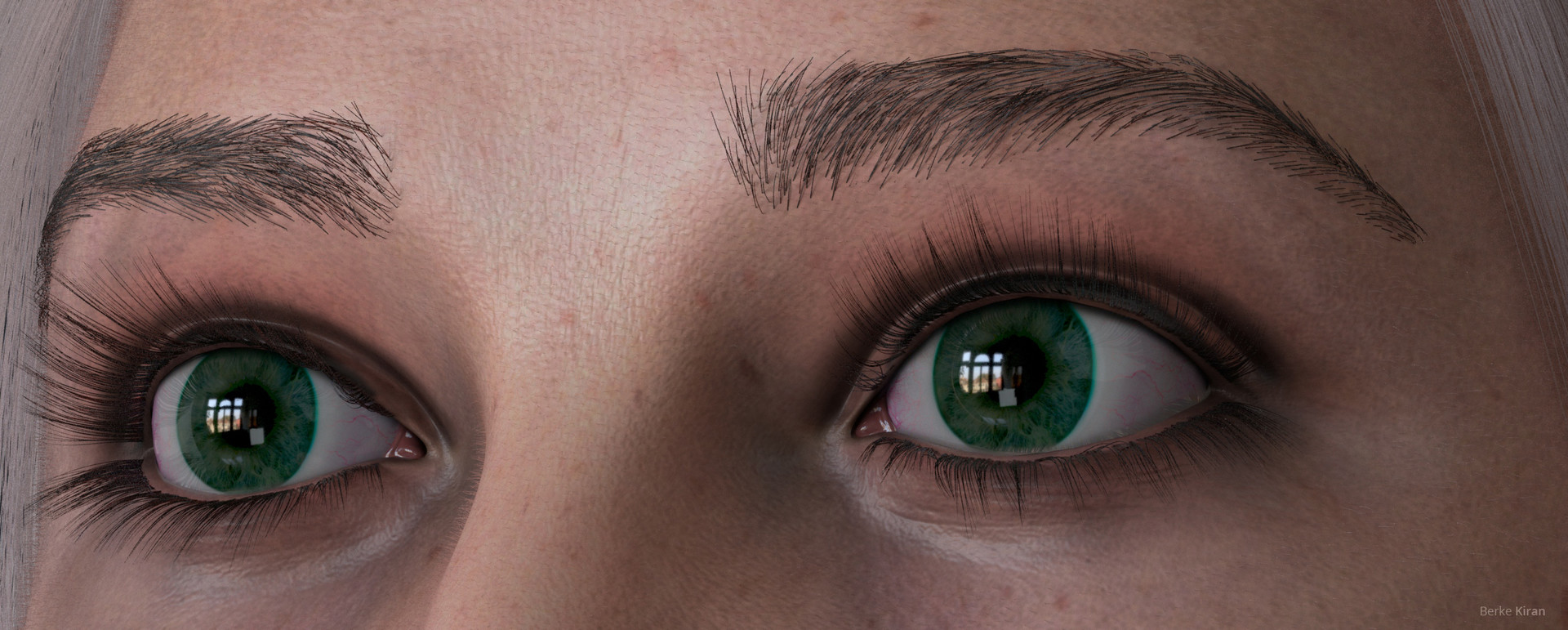 Arnold Render - Close-Up Lips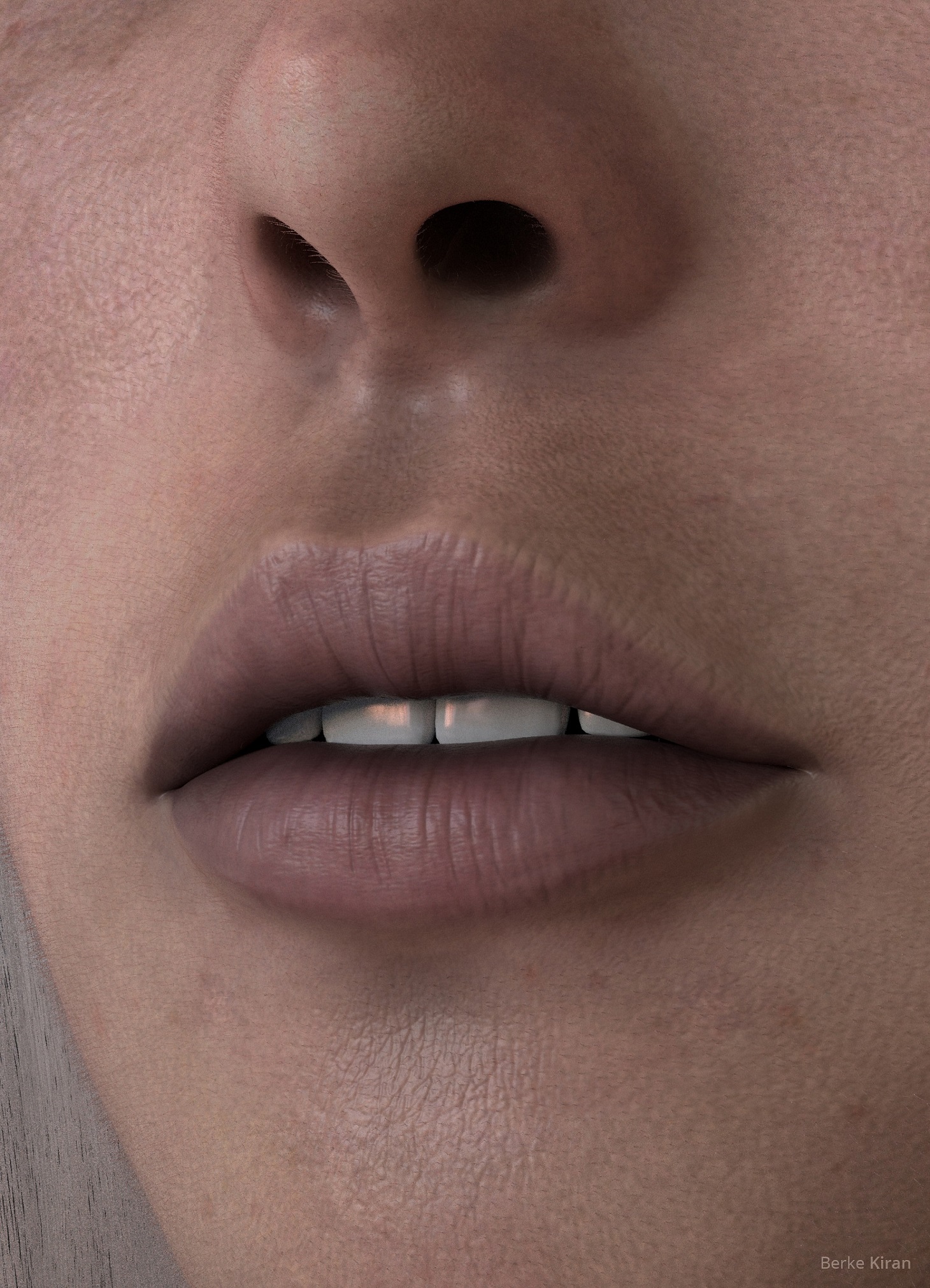 Maya Project - Topology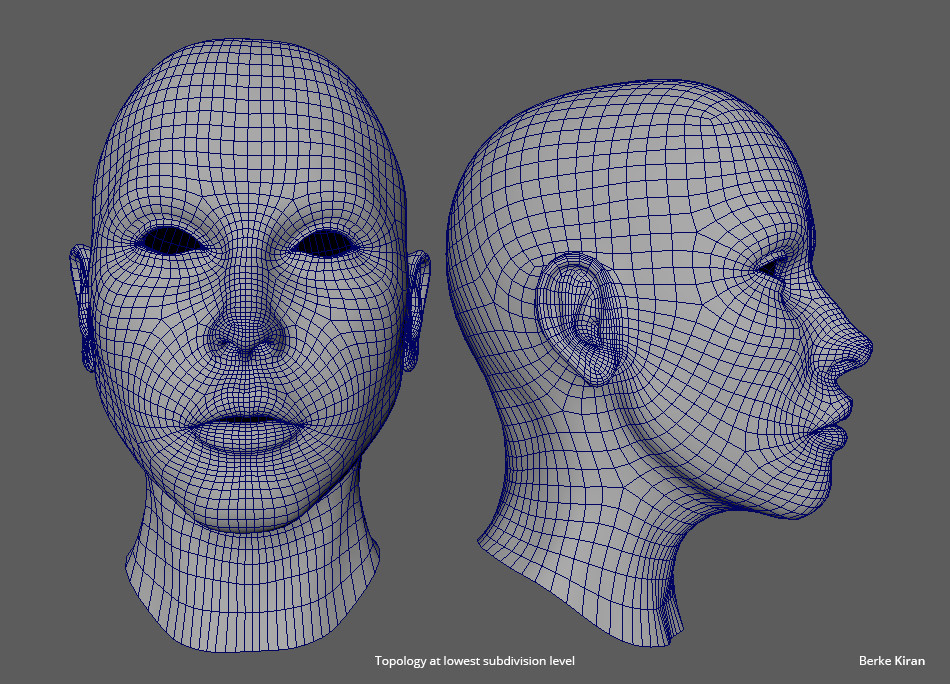 Maya Project - Uvmap

Maya Project - Xgen Hairs

Maya Project - Light Setup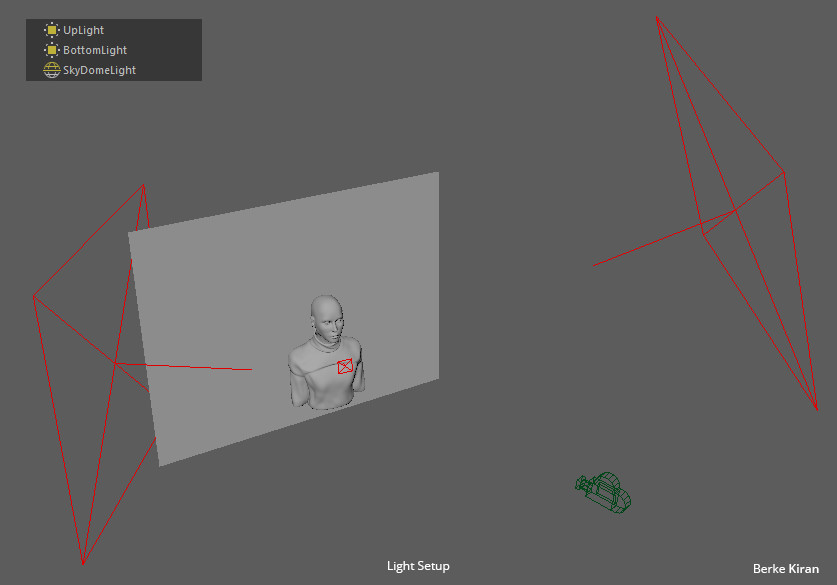 Mari Project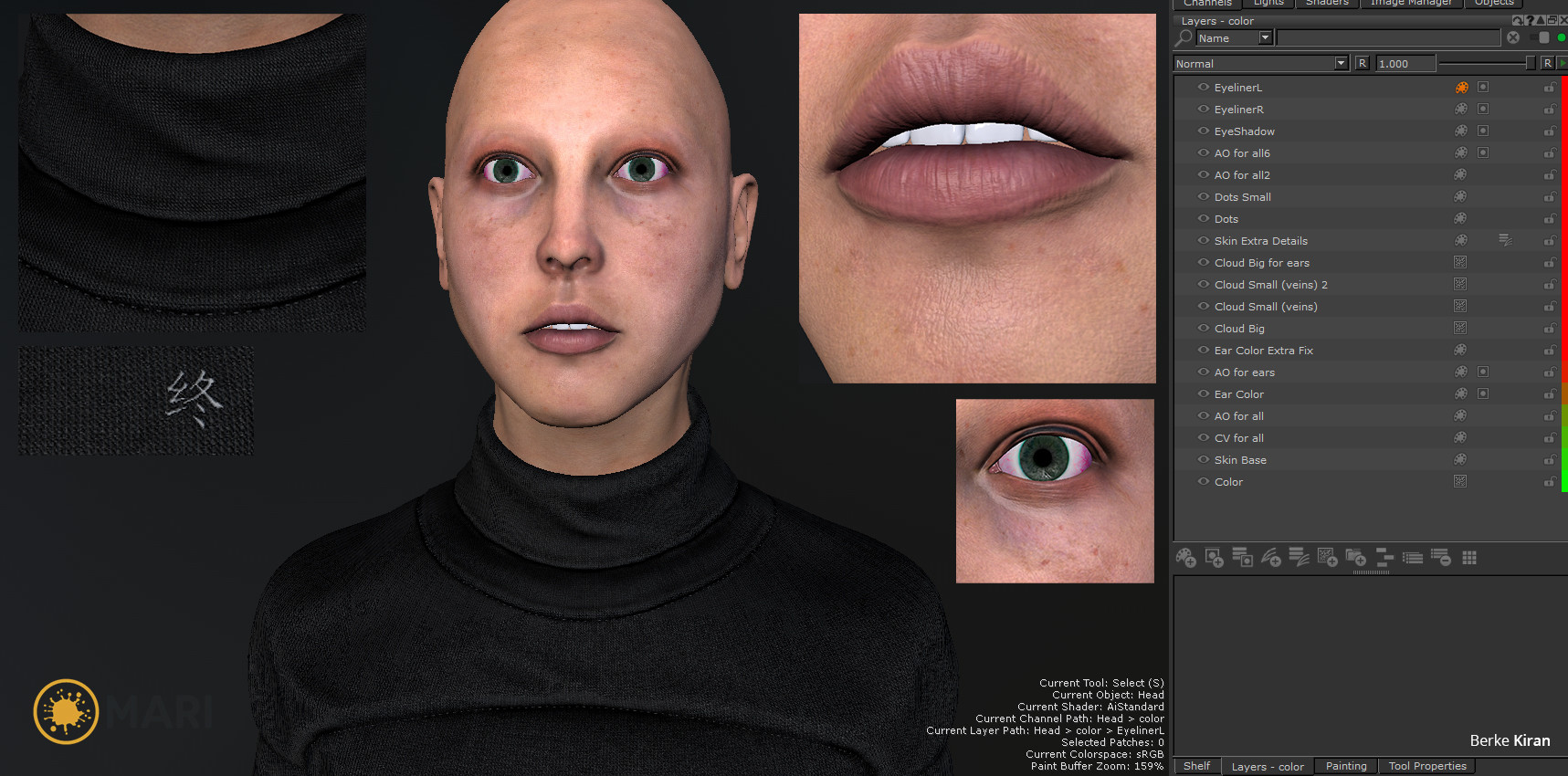 Zbrush Project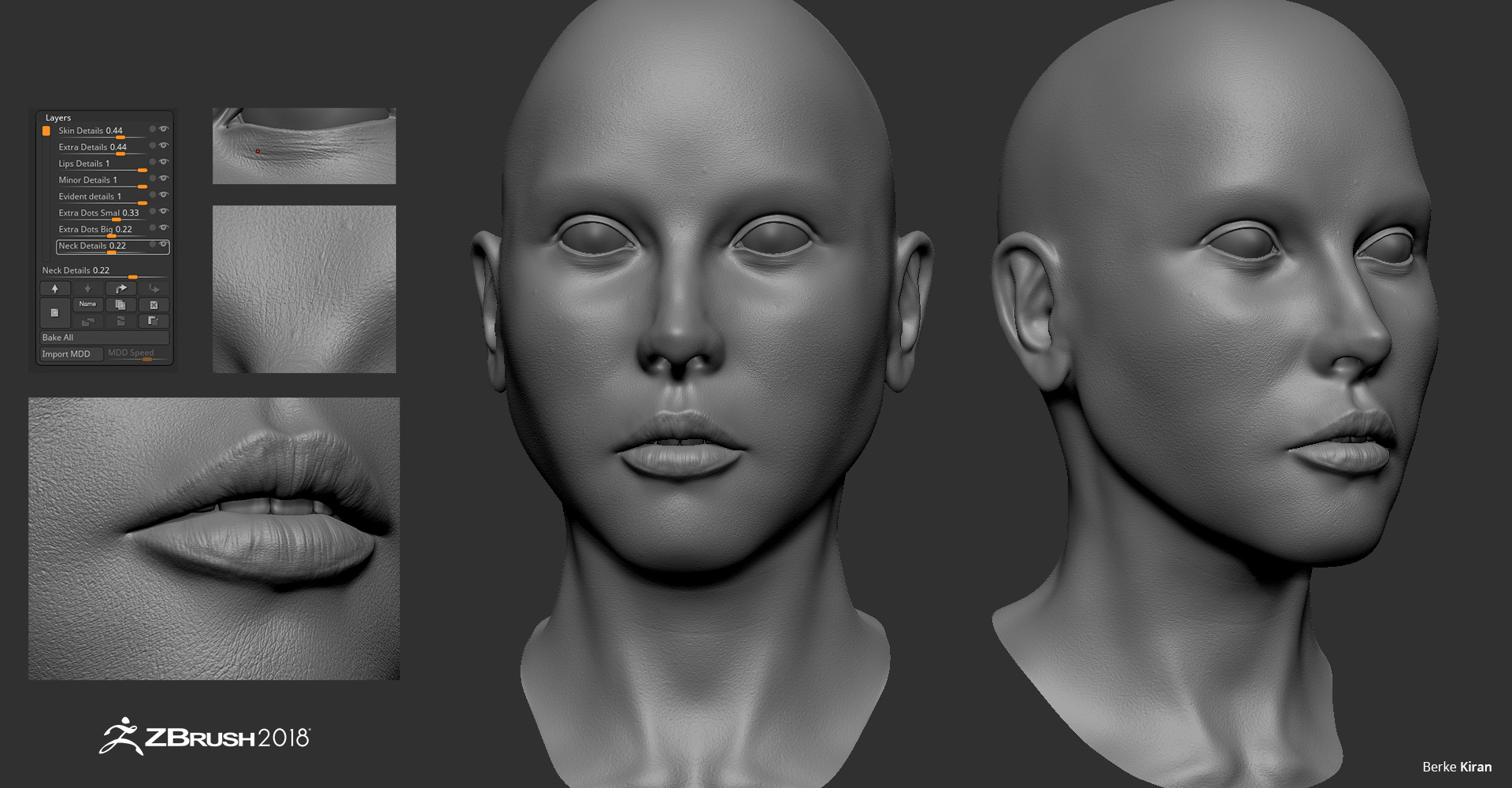 Artstation Link: https://www.artstation.com/artwork/RkmwO
Attachments