Modeled in ZBrush 4R8 & Rendered in Keyshot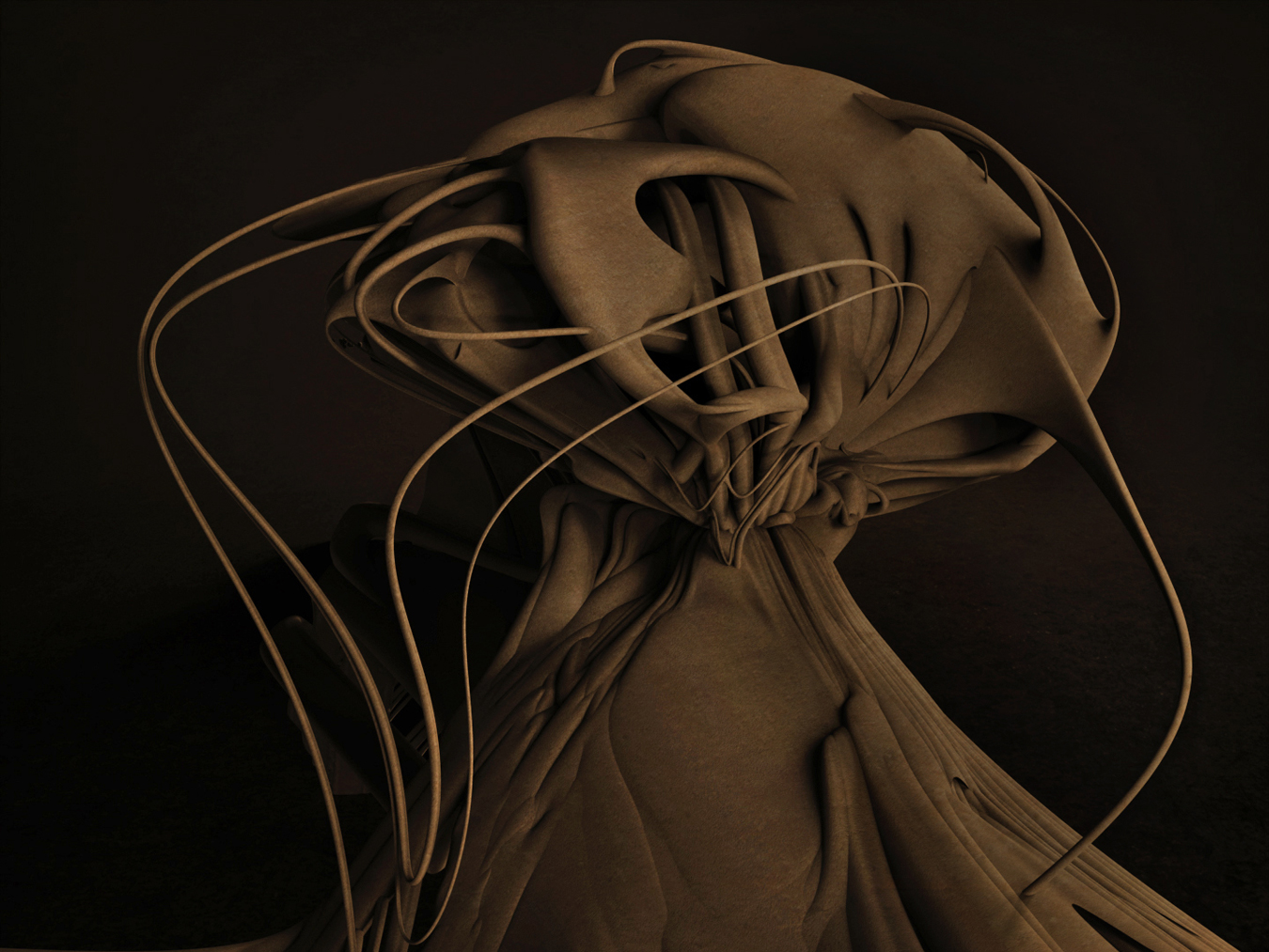 Attachments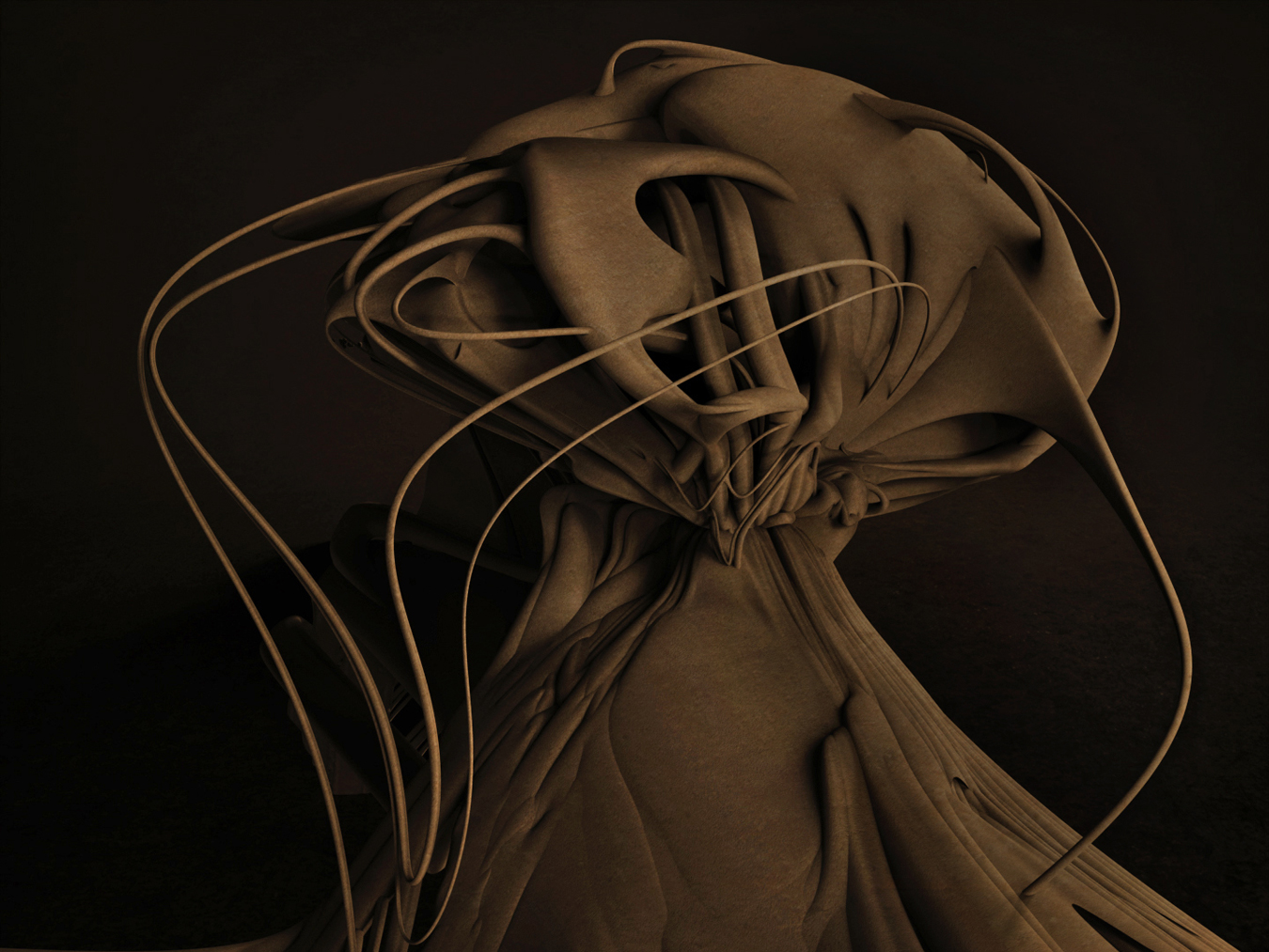 Hey , pretty interesting experiments. I also have a problem with presentation or maybe I mean of how to fit the objects I make into the background. any way neat stuff !
Modeled and rendered in ZB2018 - CS6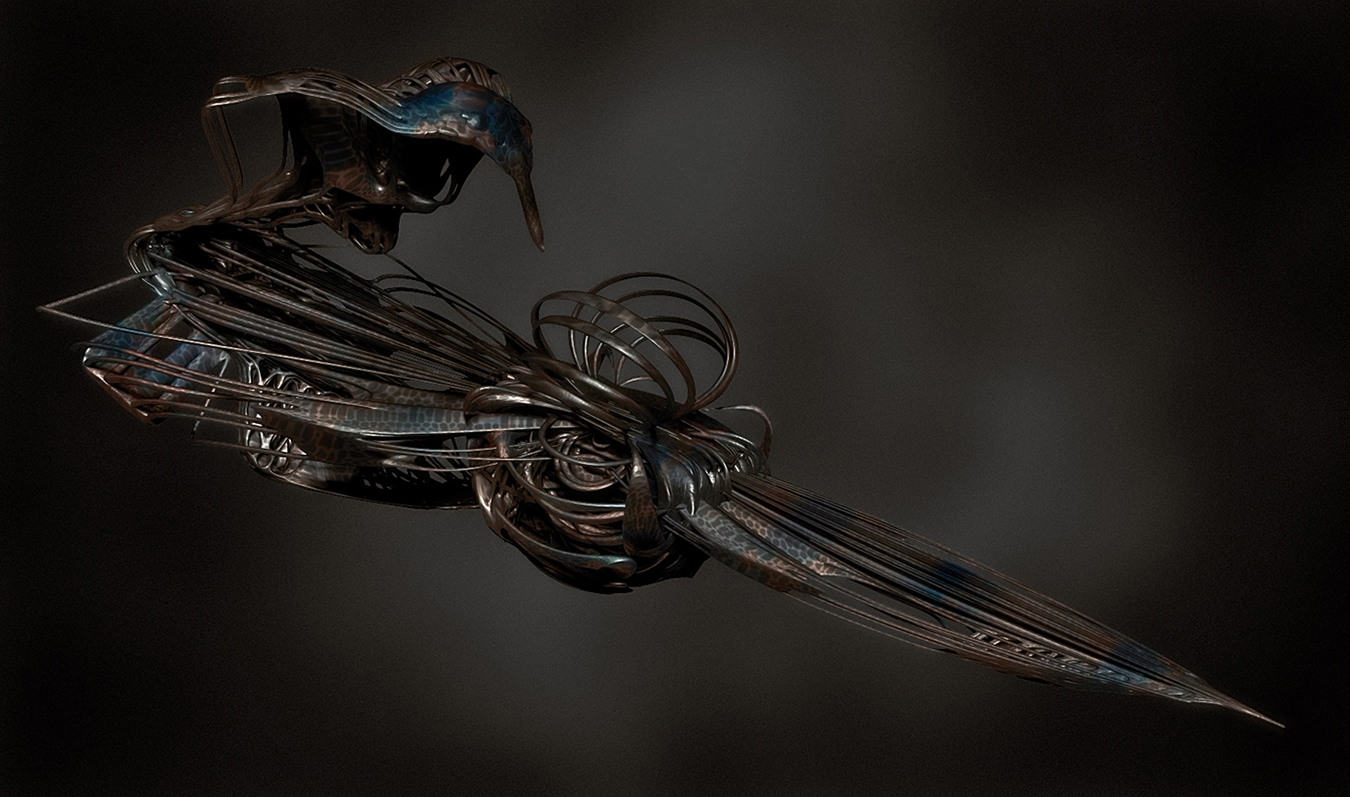 Attachments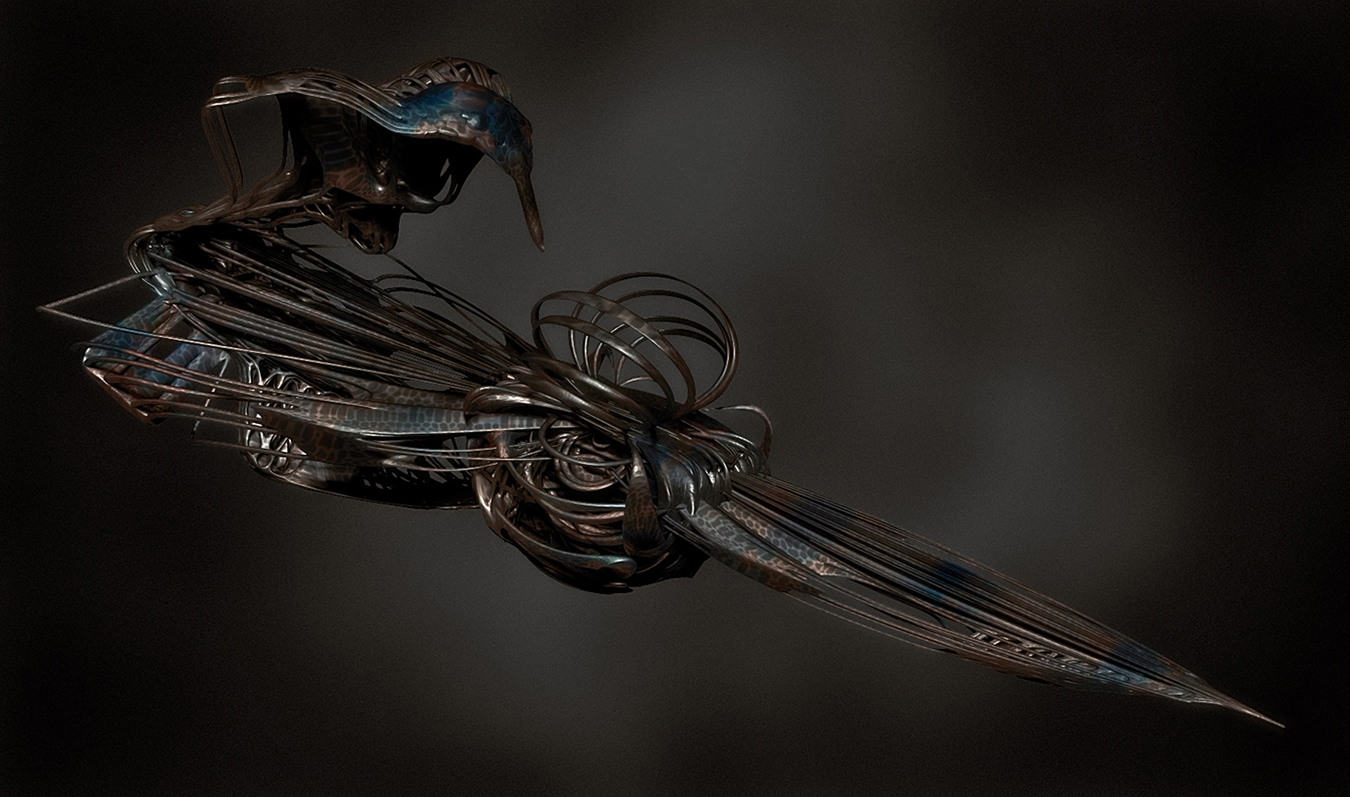 A foward history video for the image above.
Modeled in ZB2018 & Rendered in Keyshot - Cs6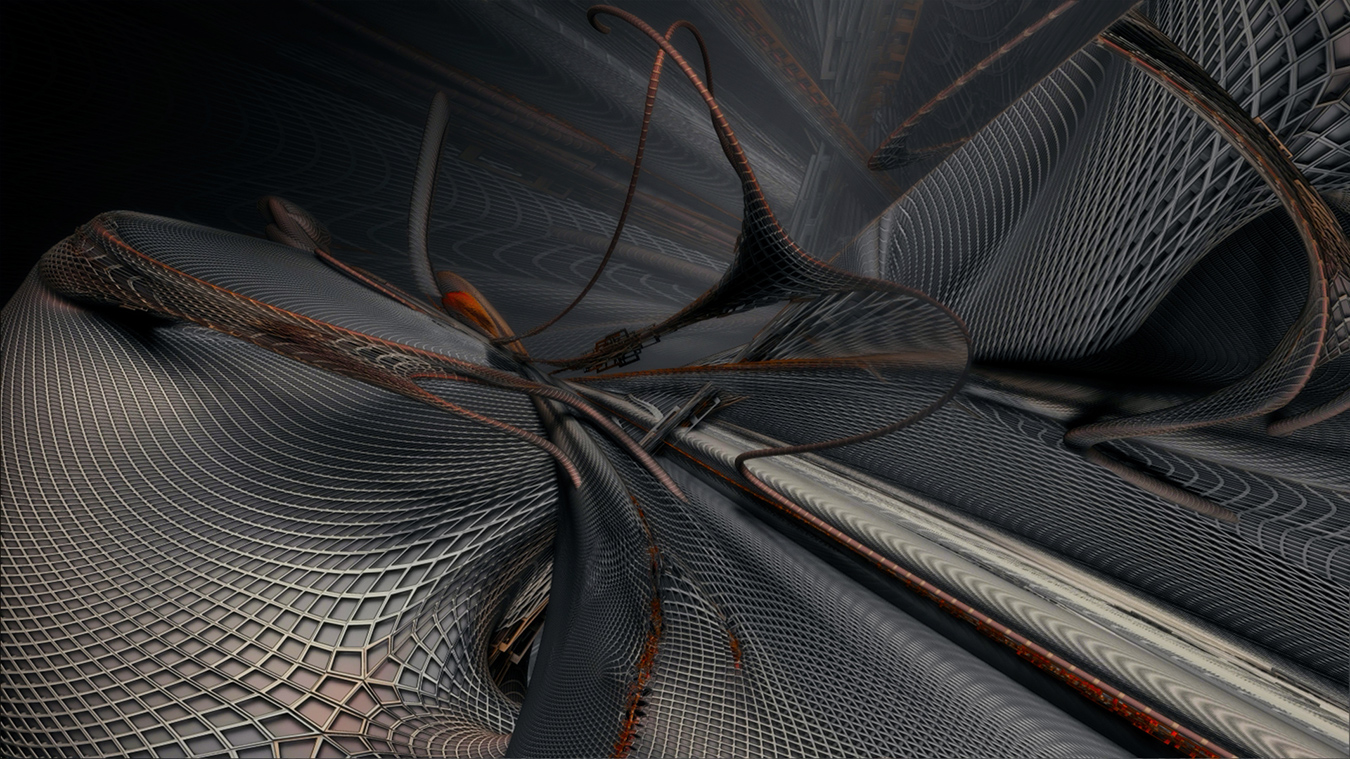 Attachments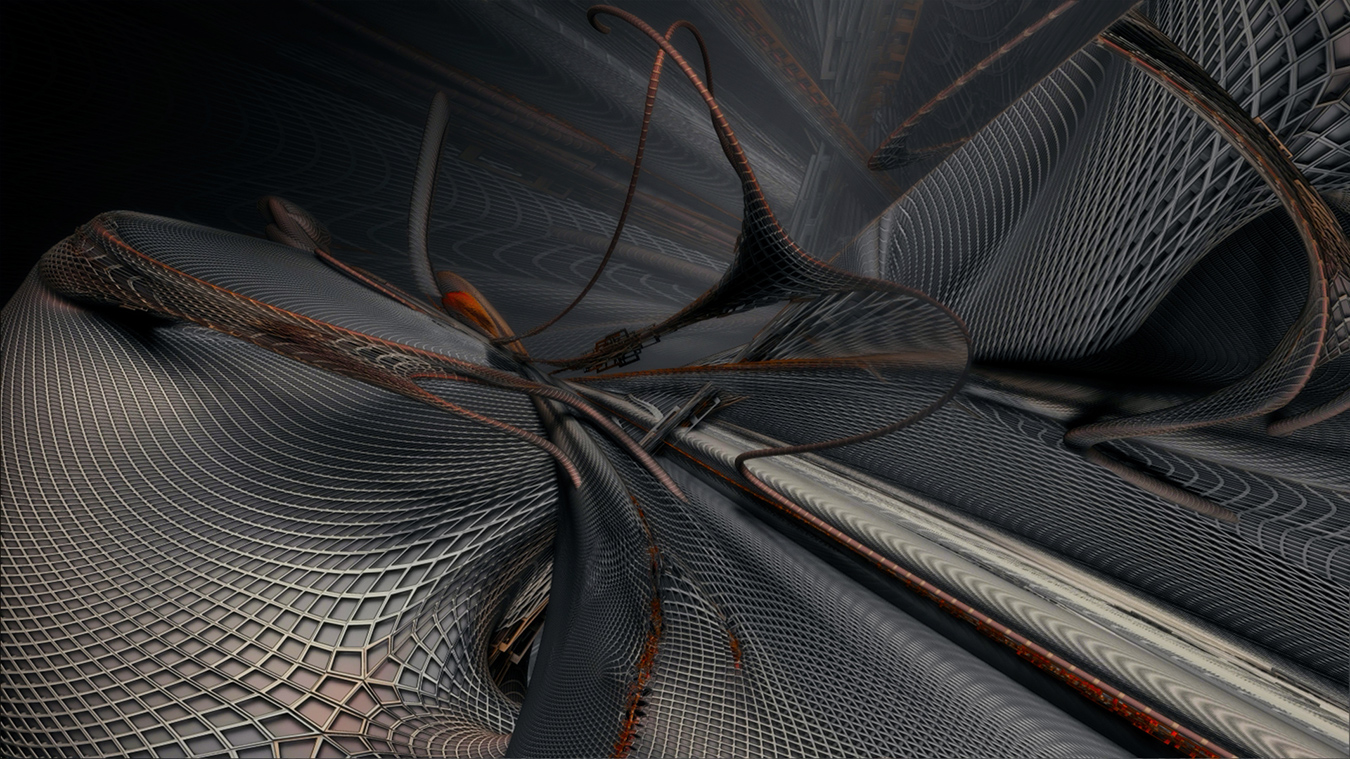 This is pretty cool . reminds me of electro mechanical butter-flies. would be really nice to see your process of creating these extraordinary visions.
Deformation modeling + 2.5D - Cs6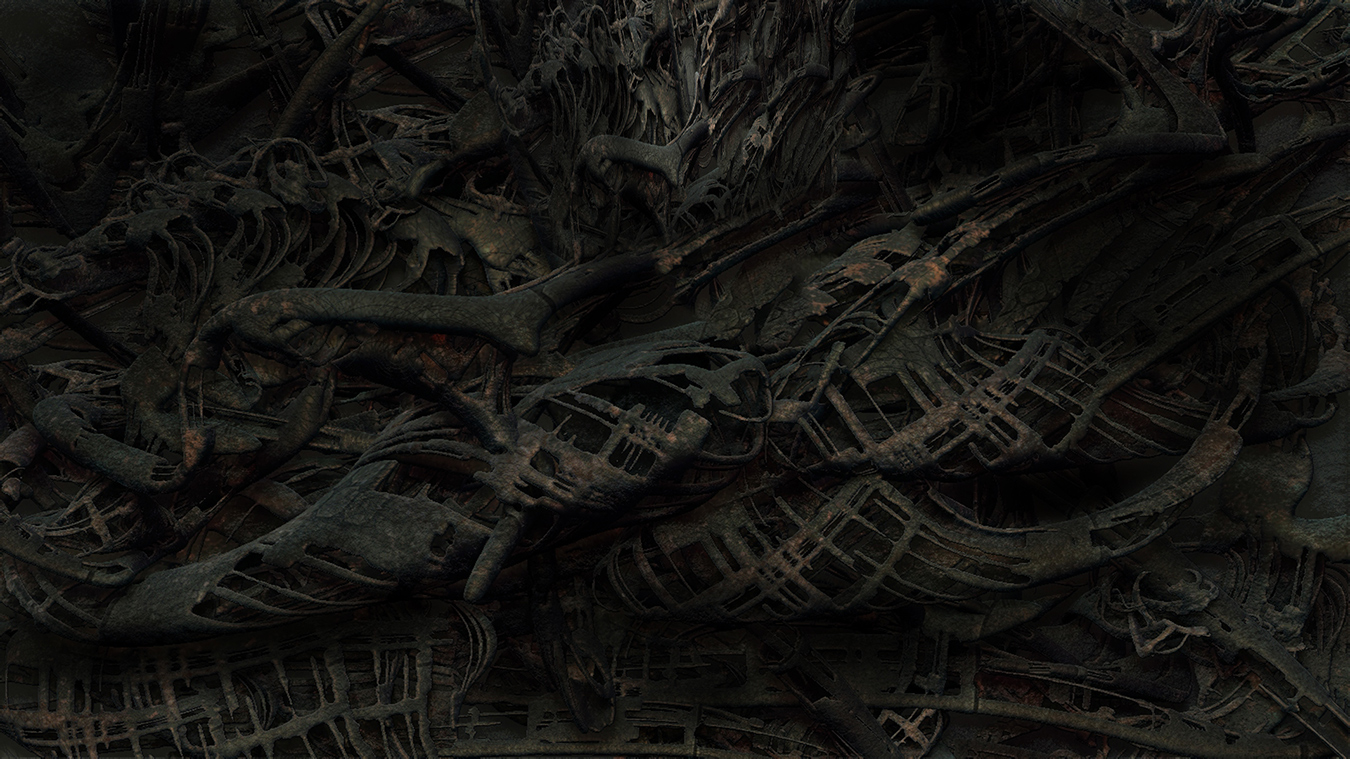 Attachments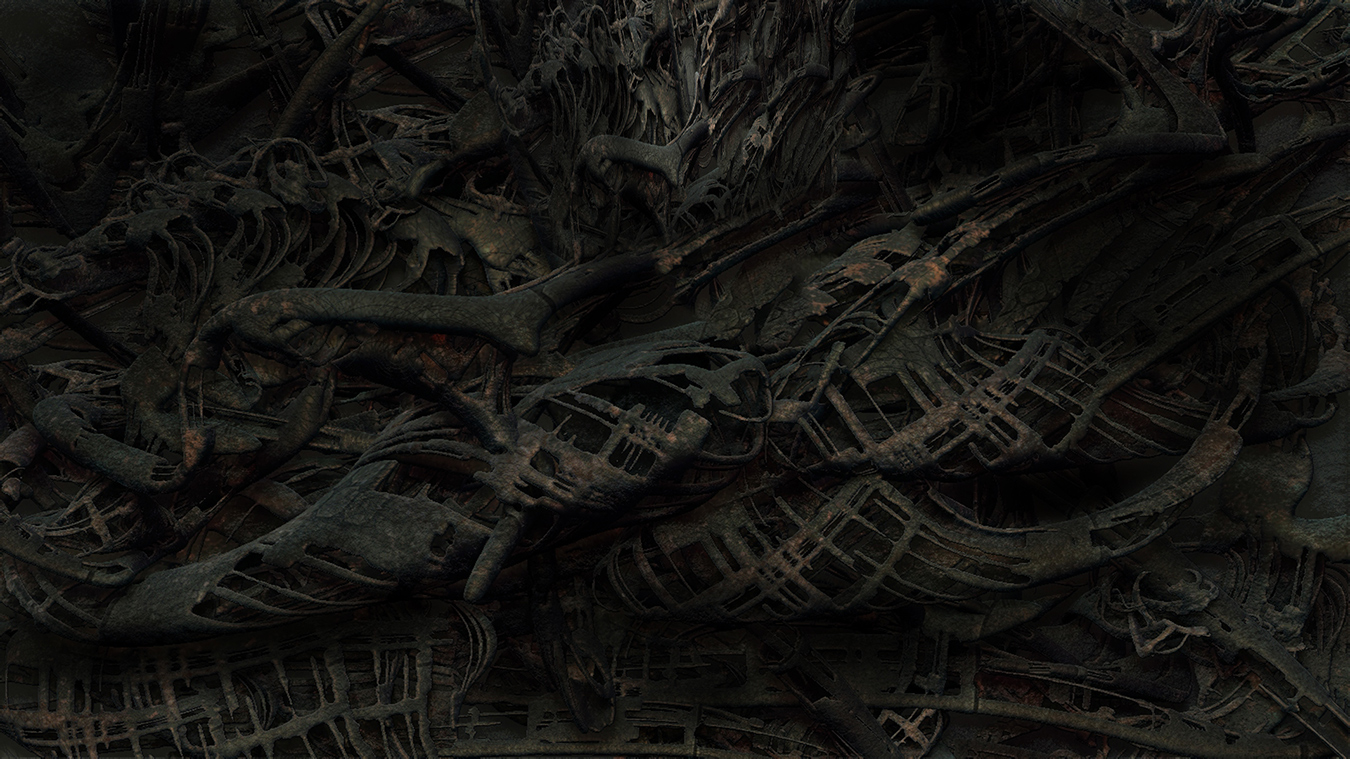 Like it!
2.5 d … a ZBrush render I guess?
A Zbrush 2.5D BEST Render indeed Erik.
Texture also partially built in 2.5D.
Don't seem to see much 2.5D these days.
Kind of miss it…
Cool man , I like the darkness…
Modeled from a simple object ( various 3D cubes ) in ZB4R8 - Keyshot Render + some comp. in CS6.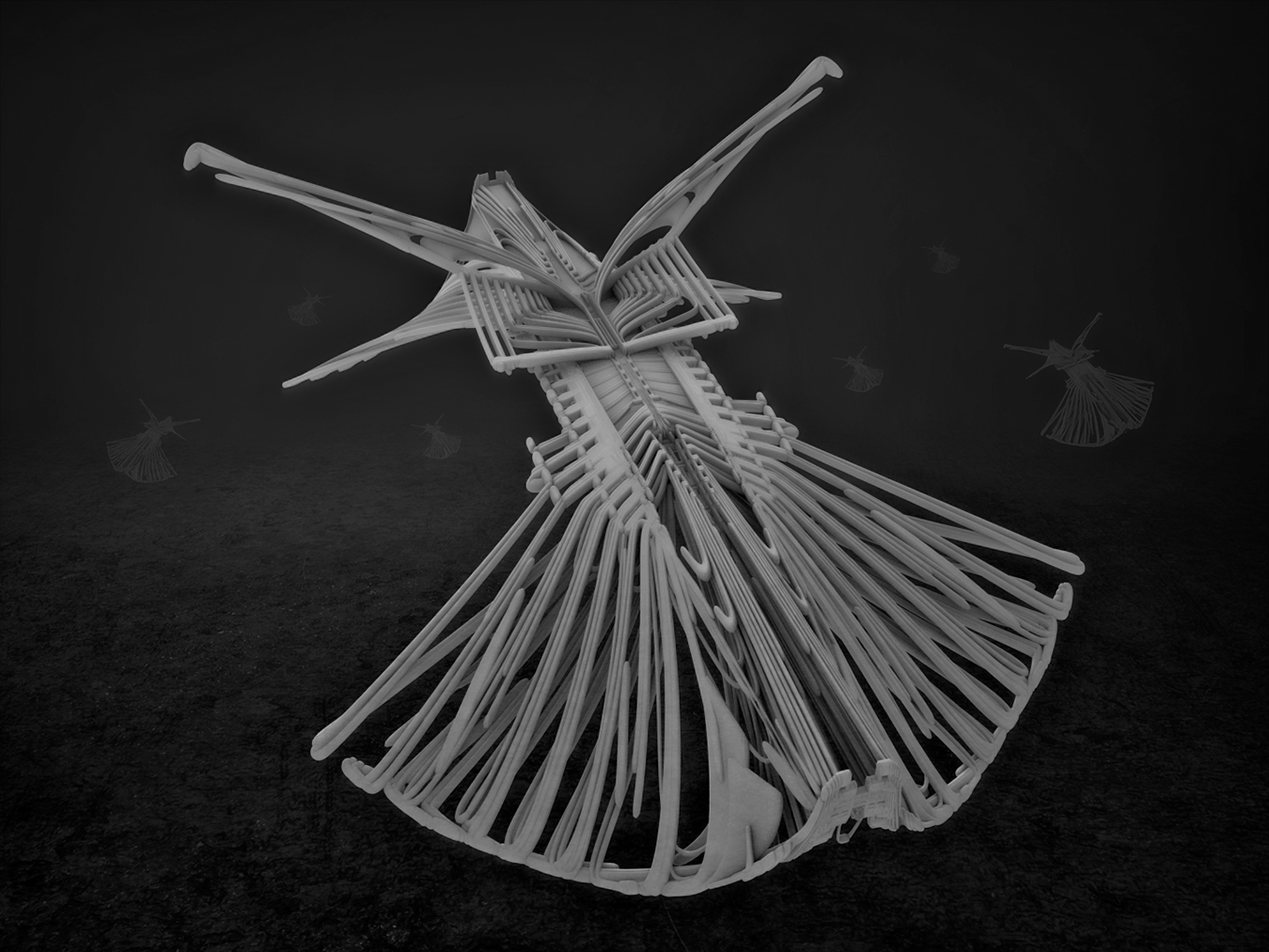 Attachments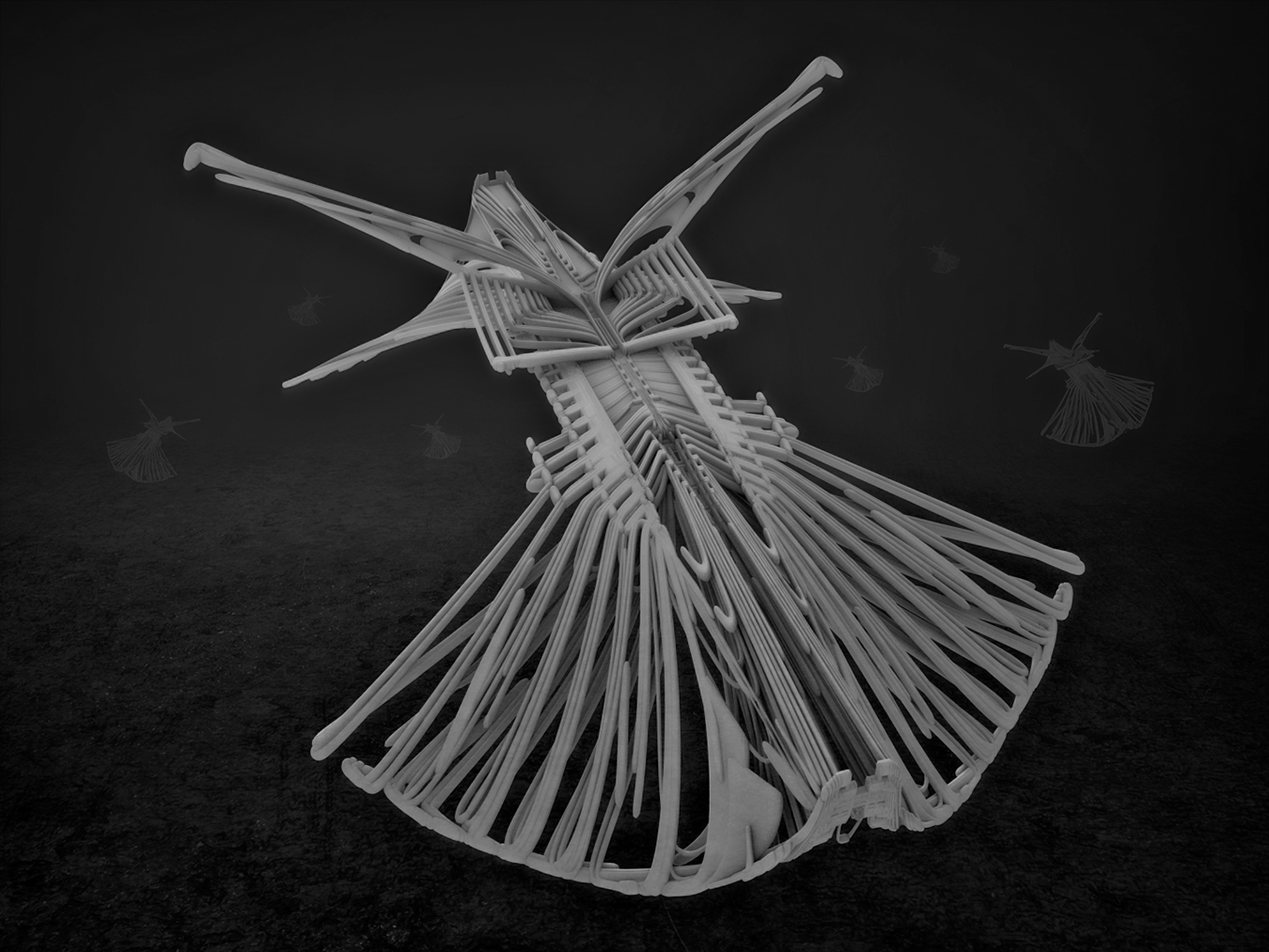 Deformation Modeling + ArrayMesh Rendered in Keyshot + Cs6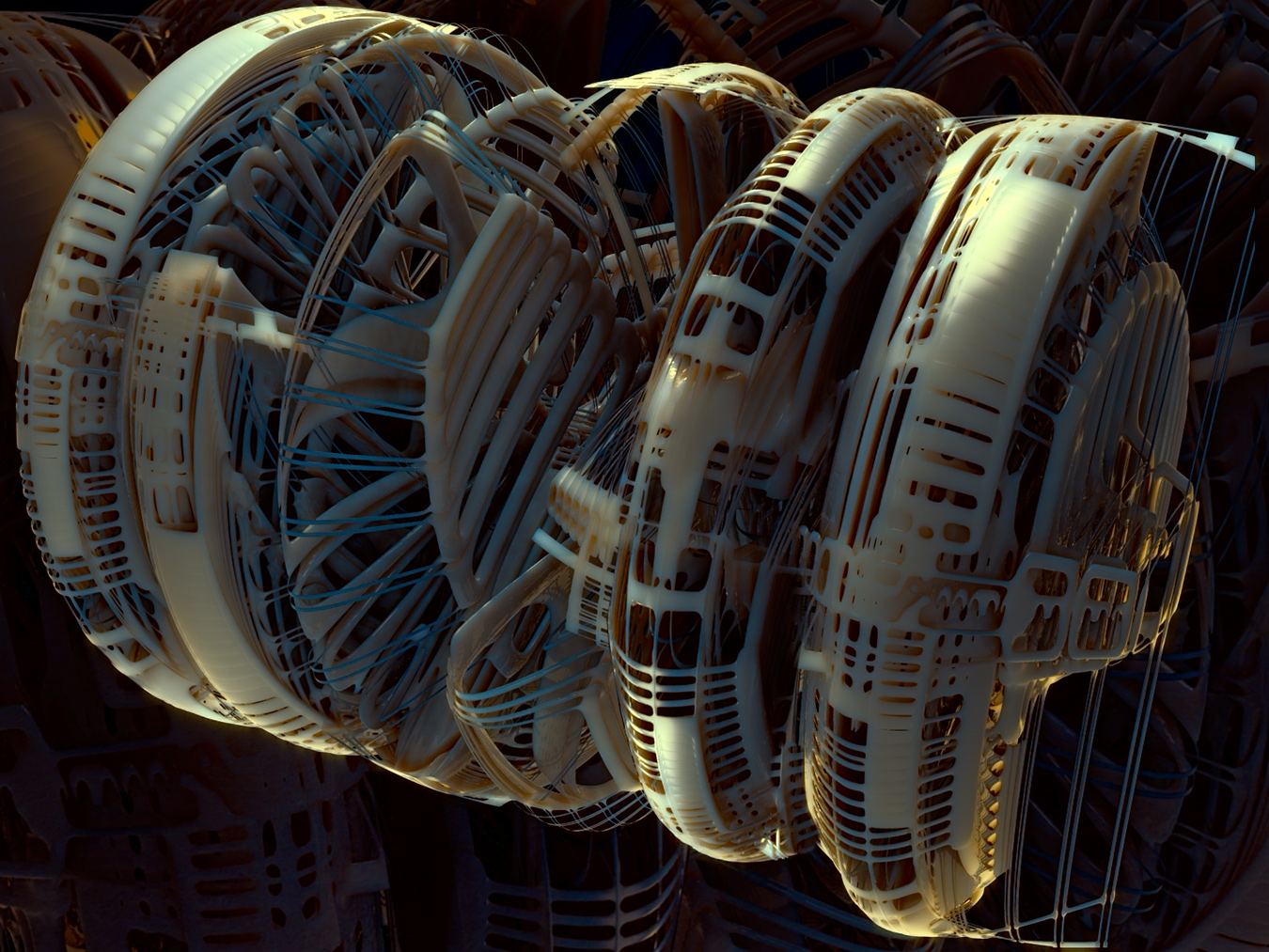 Attachments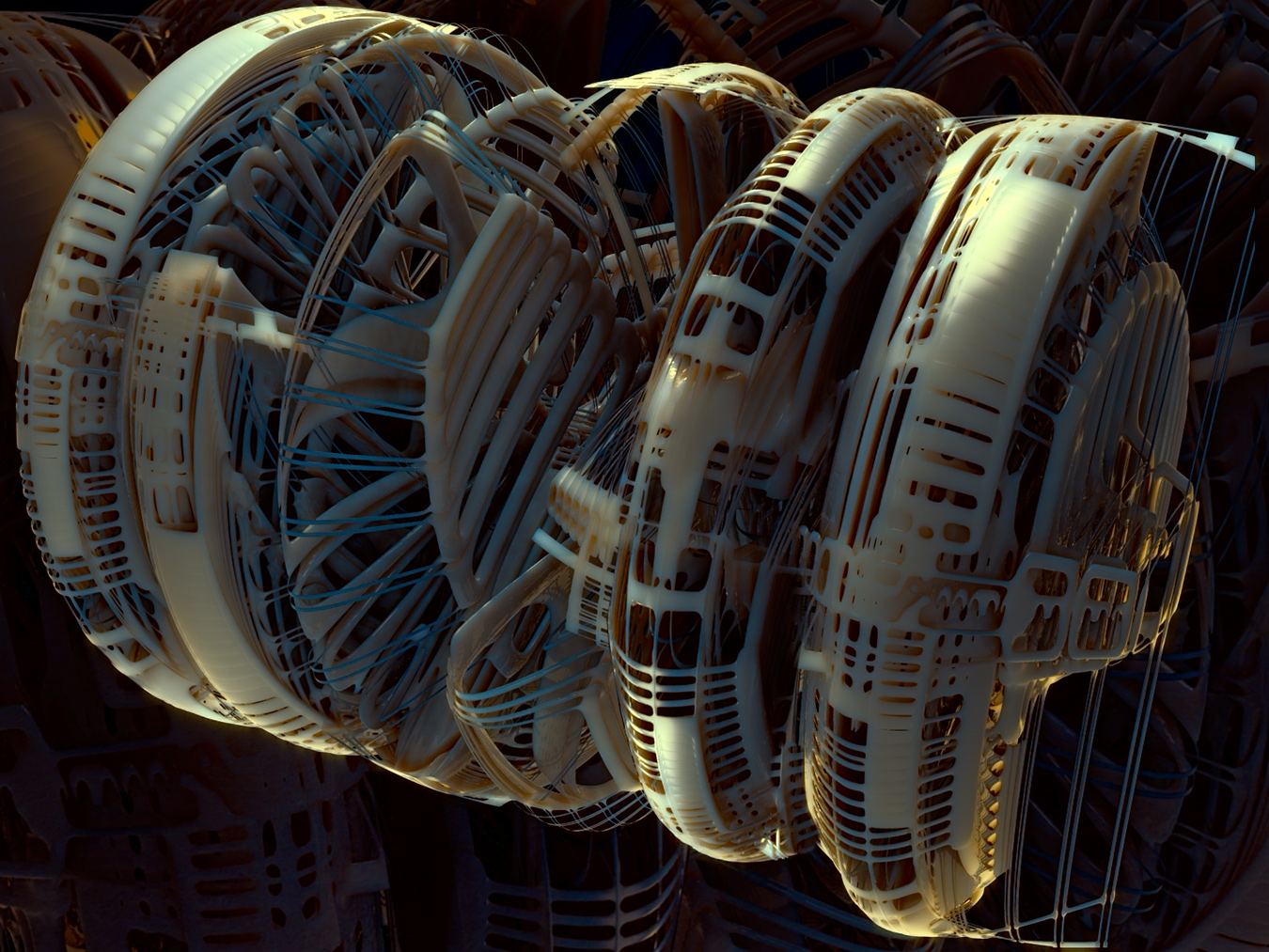 Its very interesting, love the cutouts in it and the ivory curves. Keep up the Xploration

small_orange_diamond
… if you still are looking for some backgrounds to your GREAT thingies


you might find "Apophysis" be of a little help - sometimes.
Great stuff (yours, I mean).
great and inspiring experience my friend, good work, keep up
That's really interesting. Nice one!
blueferret , victorportella , dtschultz : Thank you for your interest and encouraging words.
I'm experimenting with different things. Can't wait to see where this leads me…
The model in the video was made by using a displacement on the object seen in this B & W image ( all made in ZBrush ).

Below is a still image of the model as rendered in ZBrush (BPR).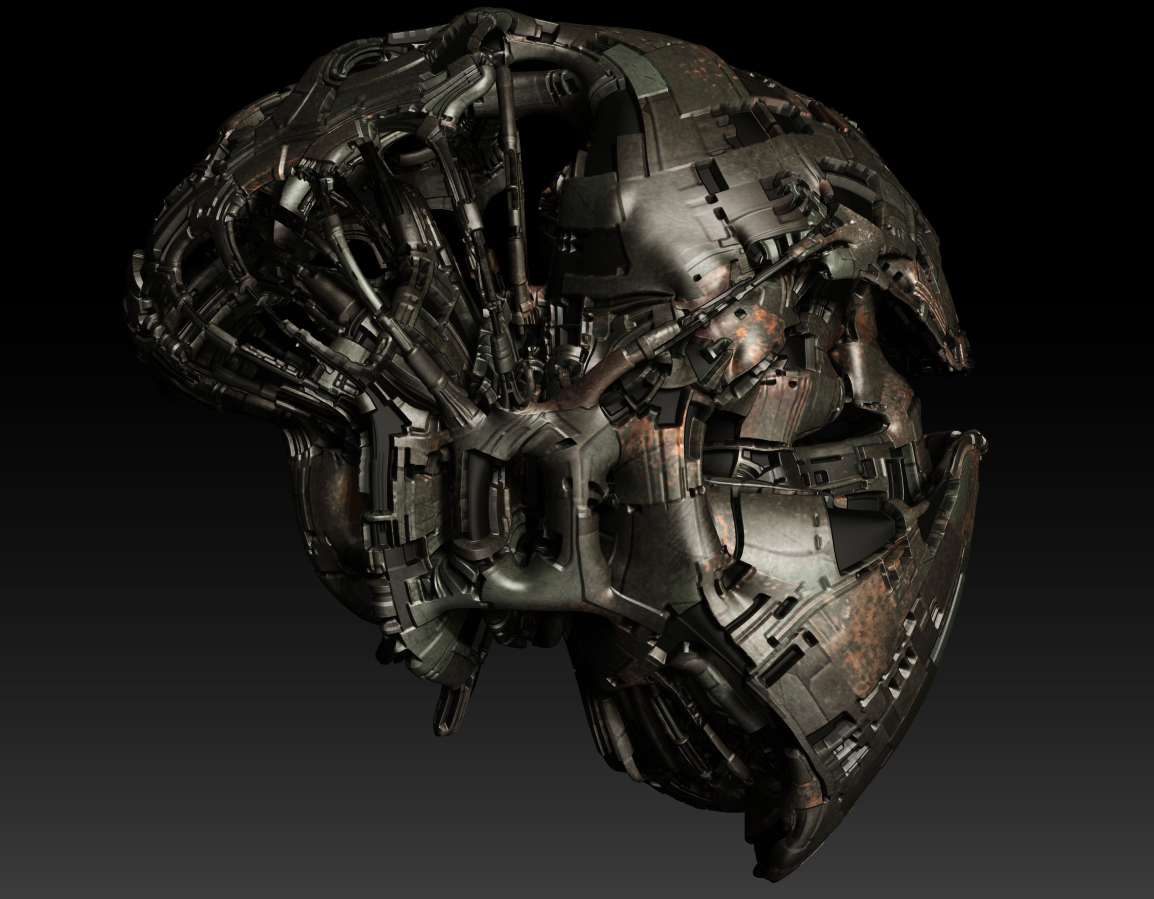 The "Back" view was difficult to render in ZBrush since the lighting system here is external to objects
and therefore produces significant shadows obstructing the "insides" of complex objects as it is the case here.
KEYSHOT TIP :
In Keyshot on the other hand, one can create lights from objects and the placement of these, inside complex
objects can also be quite a chore.
To remedy this, I constructed an object inside of ZBrush which would serve as a light ( or lighting system )
when sent to Keyshot.
This object is made ( in ZBrush ) by placing a flat plane in front of the model in back view position.
This plane is then deformed by using the MatchMaker brush on it, resulting in an object that has the same shape
as the inside of the model. I then introduce this object inside the model and apply a light material to it, in
Keyshot, resulting in this last image.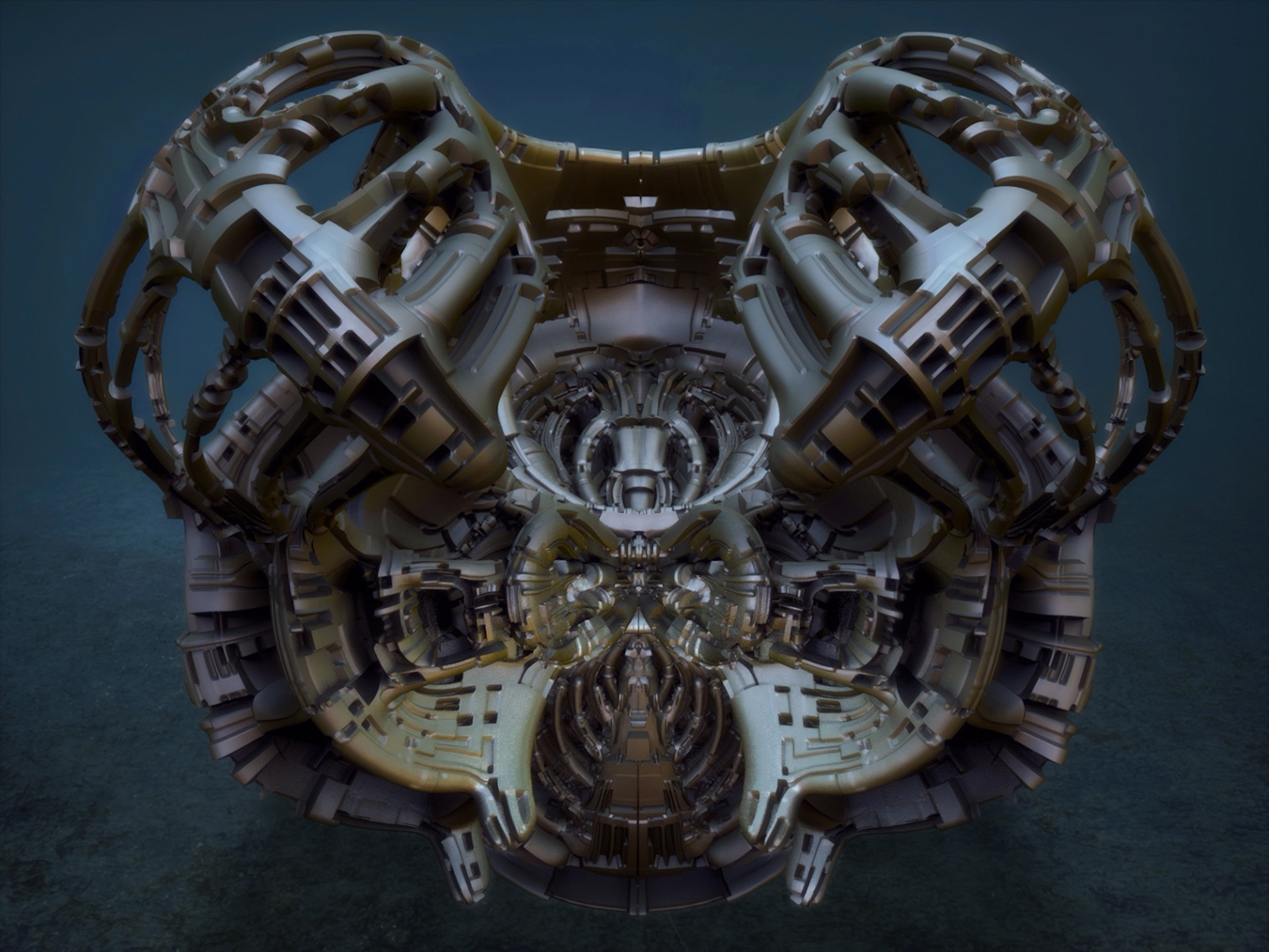 Attachments