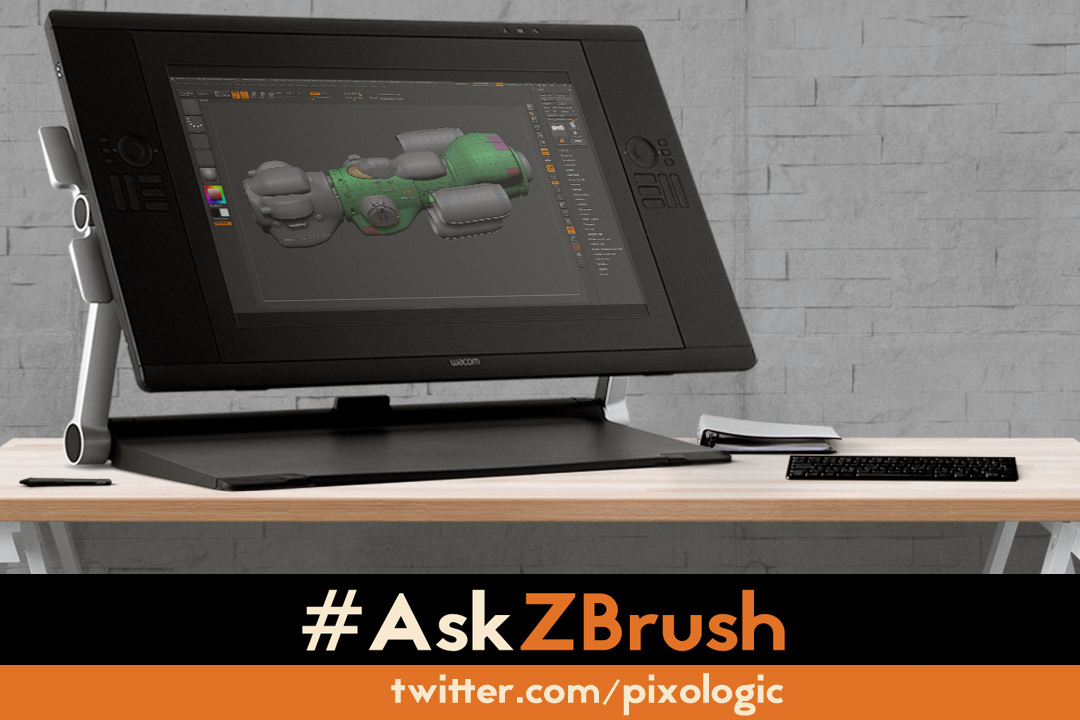 Pixologic is pleased to bring you the #AskZBrush system – an exciting way to get answers to your questions about ZBrush features.
More than 330 questions answered, and climbing!
Using Twitter, simply ask your question with the hashtag #AskZBrush. Our experts @Pixologic will review the question and where practical follow up with a short video containing the answer.
The #AskZBrush system is set up to provide answers to questions that would generate 3-10 minute videos. Our specialists won't answer broad training or tutorial-type questions such as, "How do I sculpt a full character?" Rather they will focus on specific questions like, "How can I sculpt on thin pieces of geometry?" or "How can I display reference images with SpotLight?"
Keeping the question simple and specific will increase the odds of your question being answered!
We now have four playlists. The top one is for #AskZBrush Vol.4, which will contain all videos created after the release of ZBrush 2019. Below that is Vol.3 with the videos for ZBrush 2018. This is followed by Vol.2 for videos created during the life of ZBrush 4R8. The lower playlist is the archive of the original videos, with 200 informative answers.
Here is the playlist from #AskZBrush Vol.4!
Here is the playlist from #AskZBrush Vol.3!
Here is the playlist from #AskZBrush Vol.2!
And here is the playlist from #AskZBrush Vol.1