Great work and thanks for the very informative breakdown : )
very cool work mate

Thank you all so much!
Michael - Thank you! And thanks for making awesome brushes, I have been using them for years!

Astjid/ArtBot - Thank you, I am happy you like the breakdown

Here's a rough layout for how I want the tattoo to wrap. There will probably be some more adjustments when I have found the right tattoo artist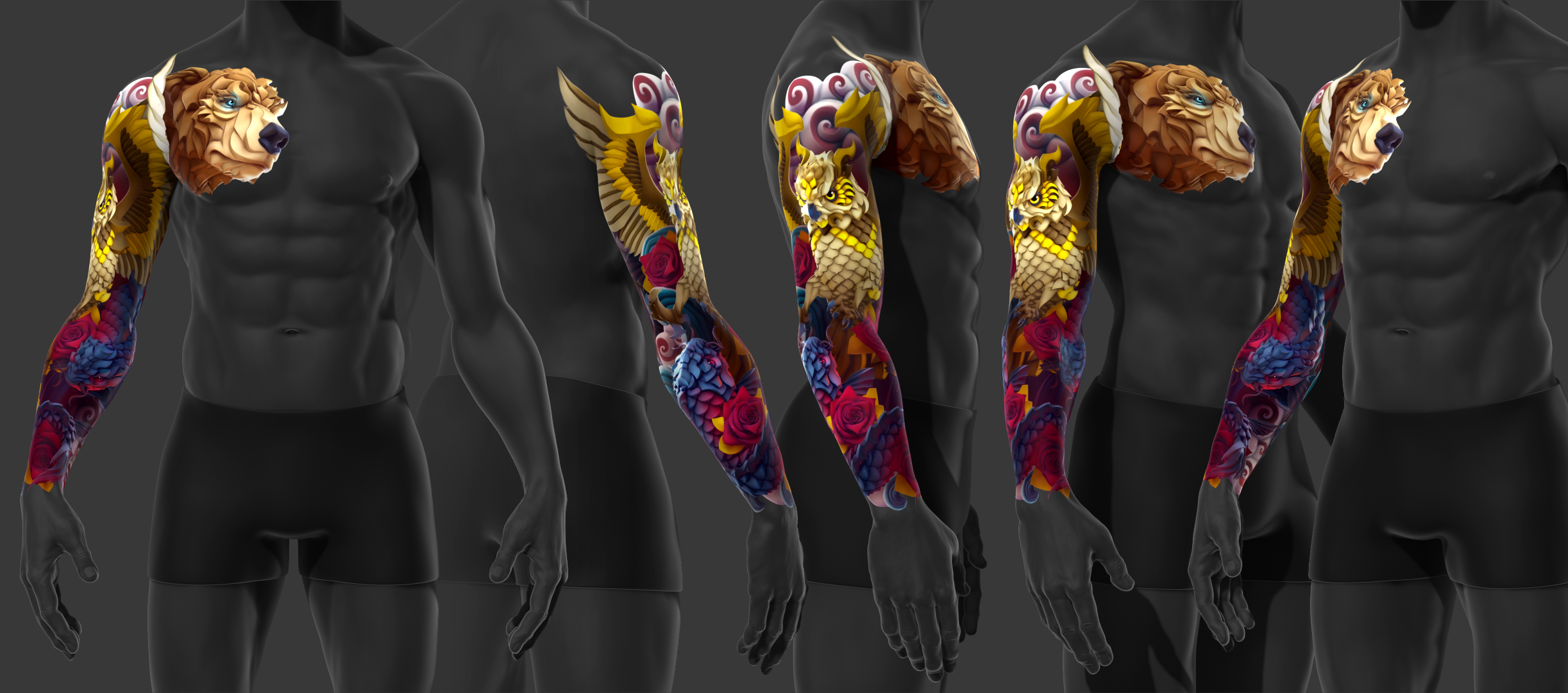 Attachments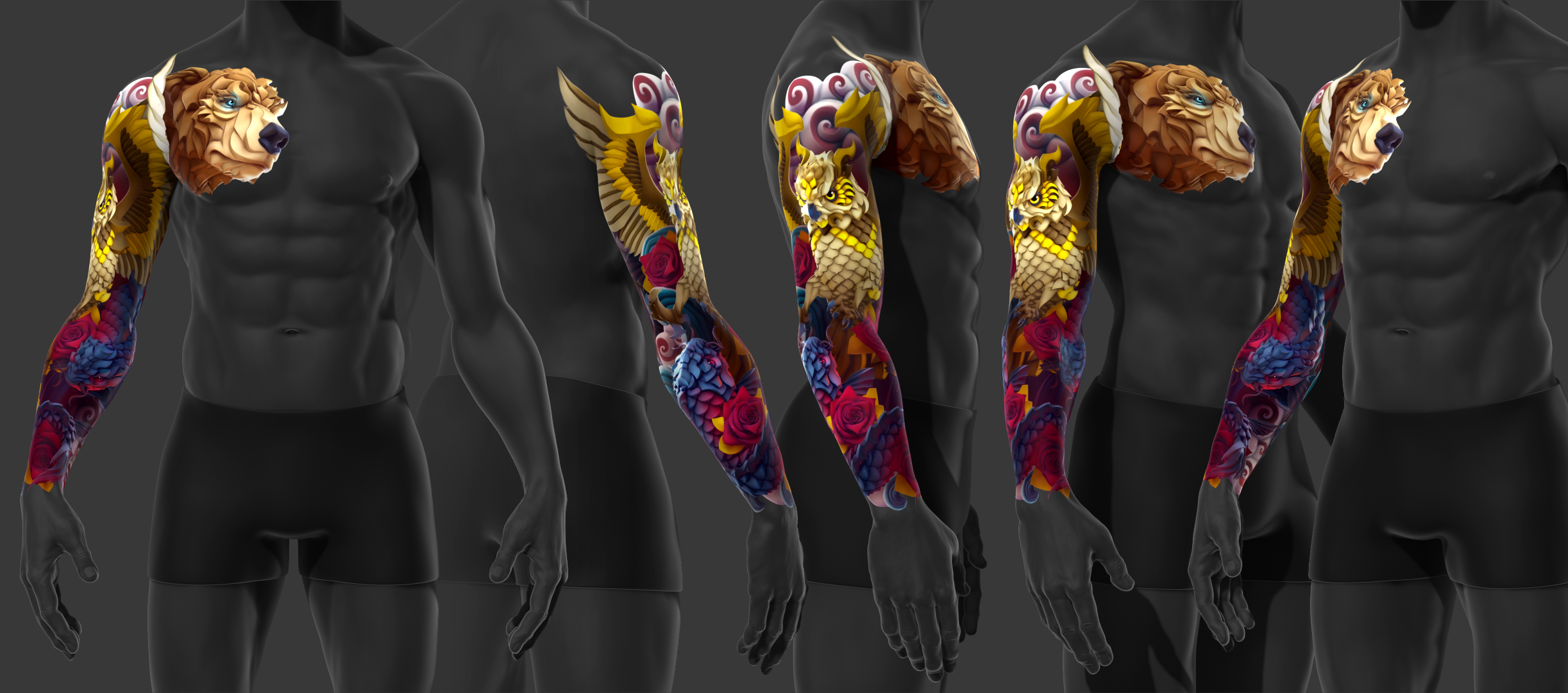 wow amazing work and really cool tutorial, thanks

Amazing man, superb work.
Hi Zbrushers!
I know it's not Christmas any more, and new years was a couple of weeks ago, but I just finished up my Christmas/New Years themed creature!
Behold the Merry New Year Monster!
High res version available at my Artstation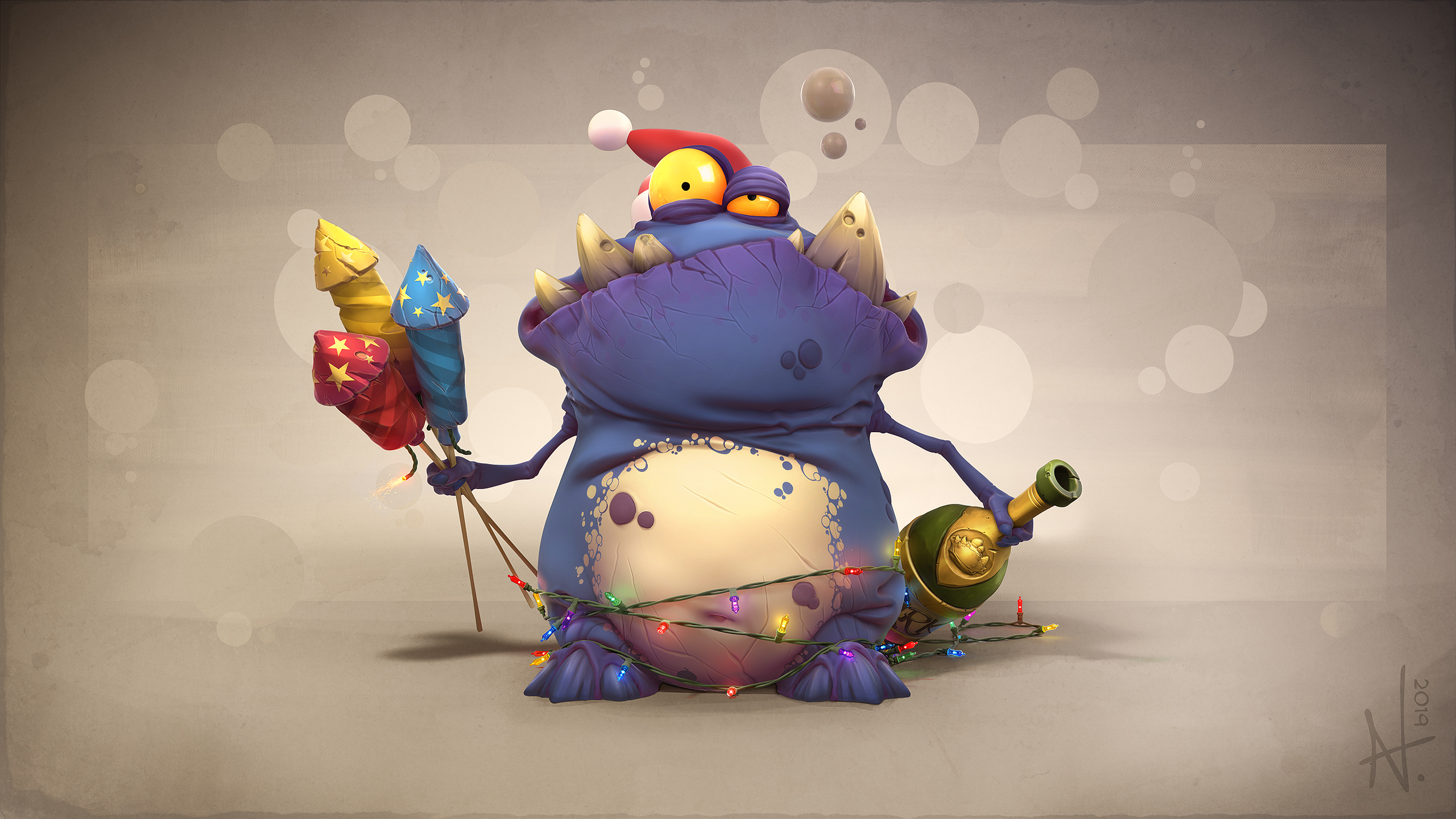 This was originally an old sketch I did while traveling home from Christmas back in 2016. Figured I would do a proper sculpt and finalize this guy.
I tried out a lot of various techniques and experimented a bunch before I was happy with the look for this piece (hence the delay). I wanted him to have very sharp and clean features both in the sculpt and with handpainted textures.
This led me to having a lot of the shading work done with hand painting, and have the sculpt support with some sharp highlights and smooth gradients.
CLAY RENDER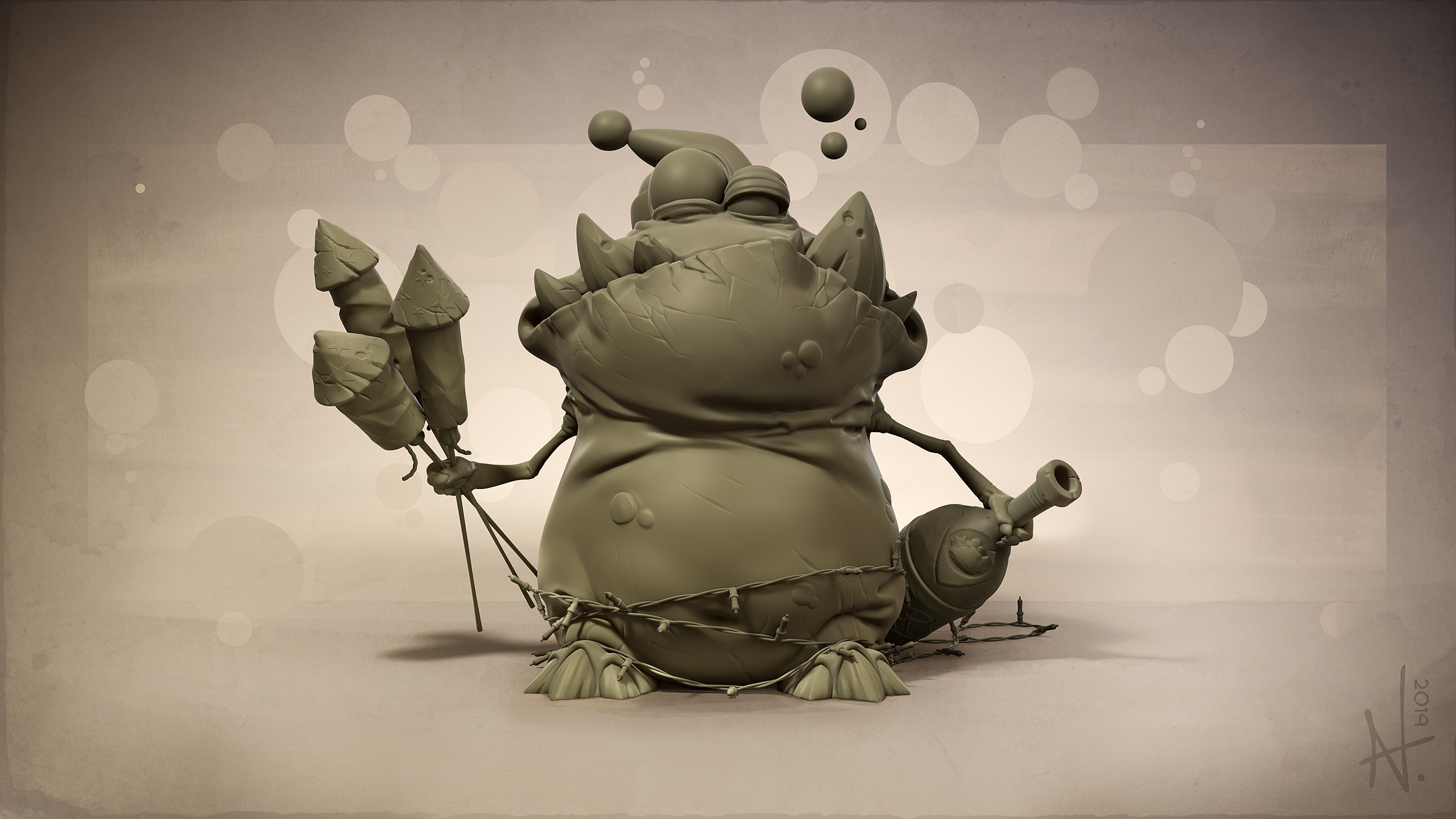 BRUSH GUIDE
I made a custom curve brush for the Christmas lights, which is available for download at my Gumroad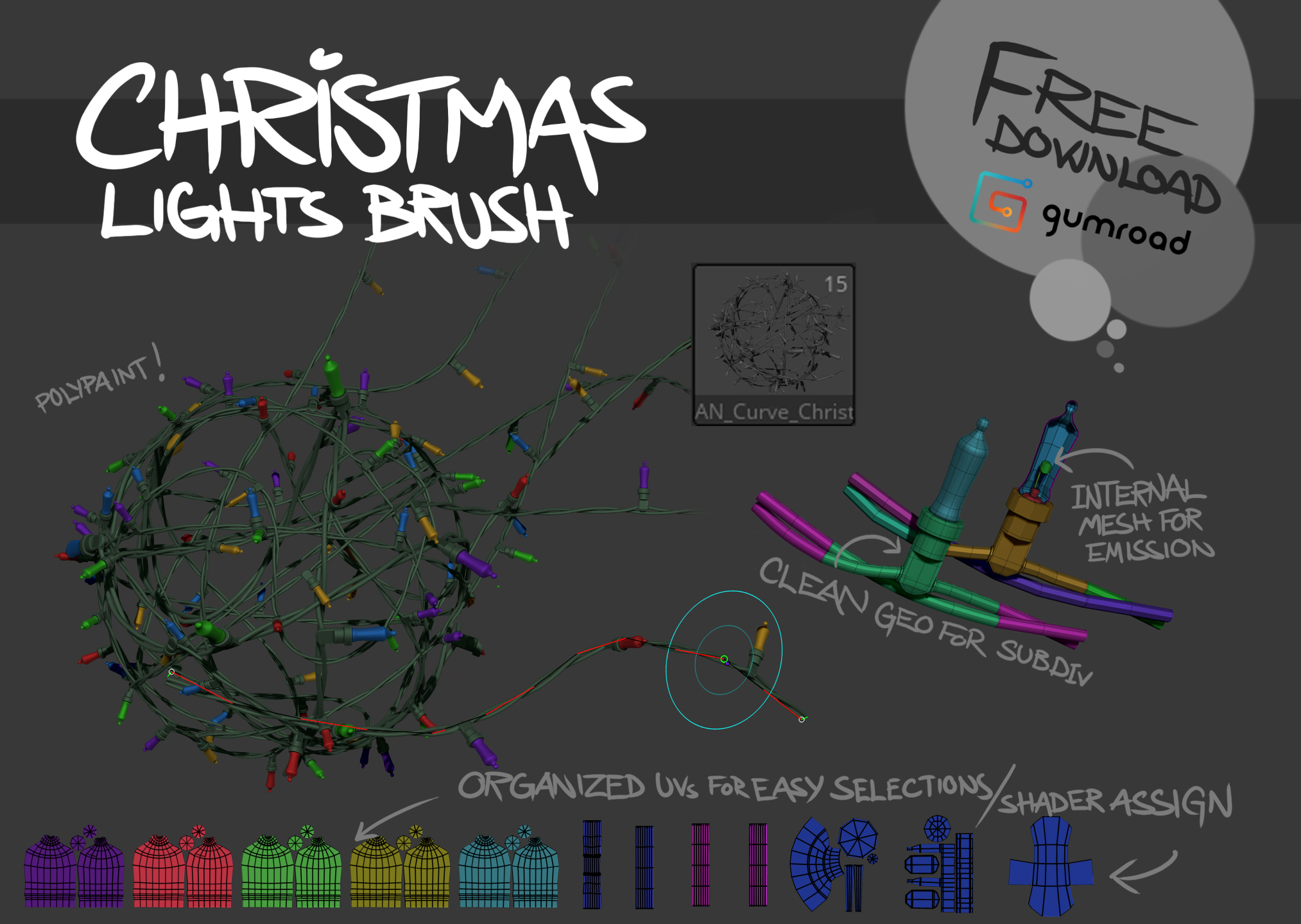 Sculpting is done in zBrush, colors are done both with polypaint and hand painted in substance painter. I did the final render in 3Delight for maya and the compositing in photoshop.
CHARACTER SHEETS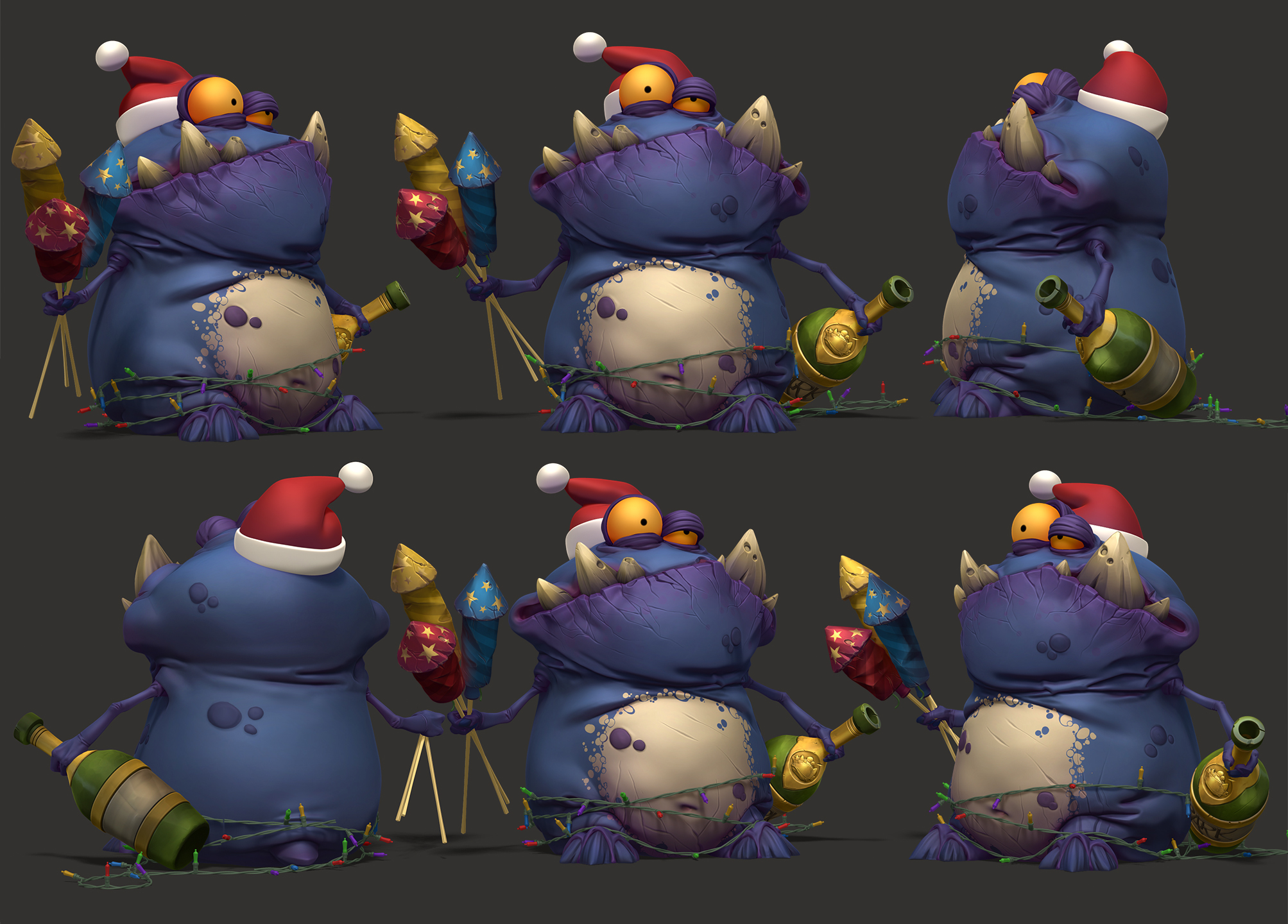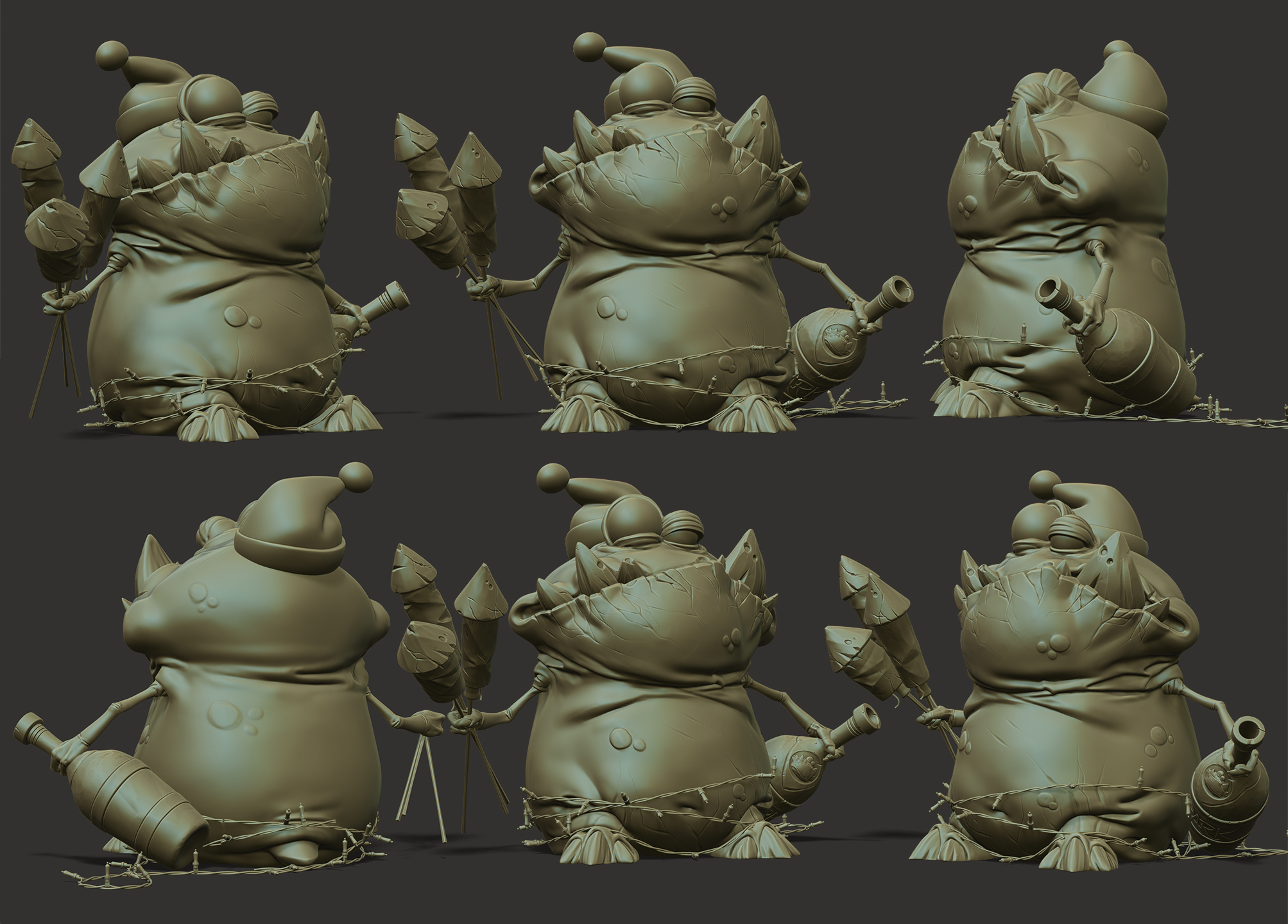 Have a great 2019!
Attachments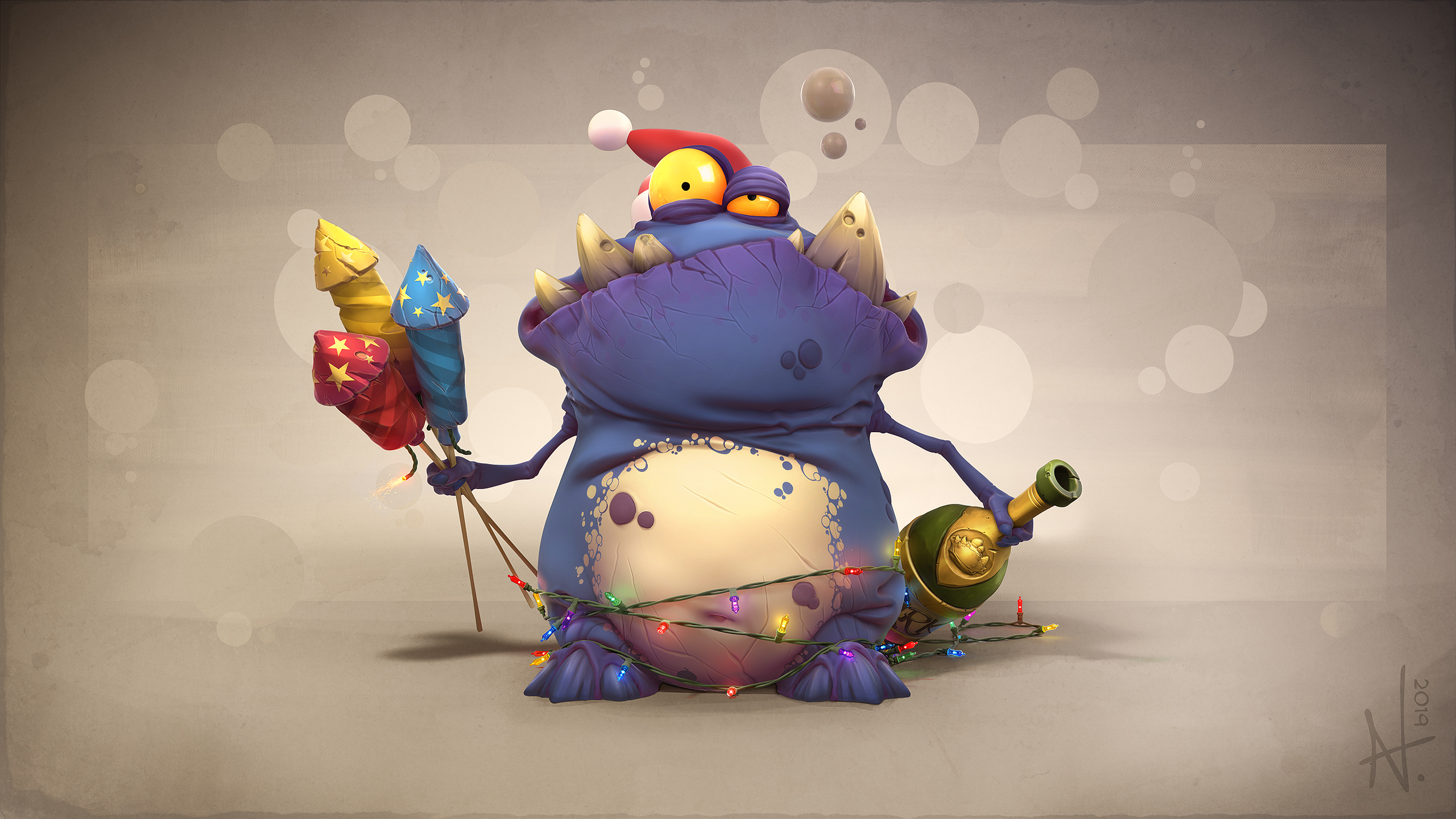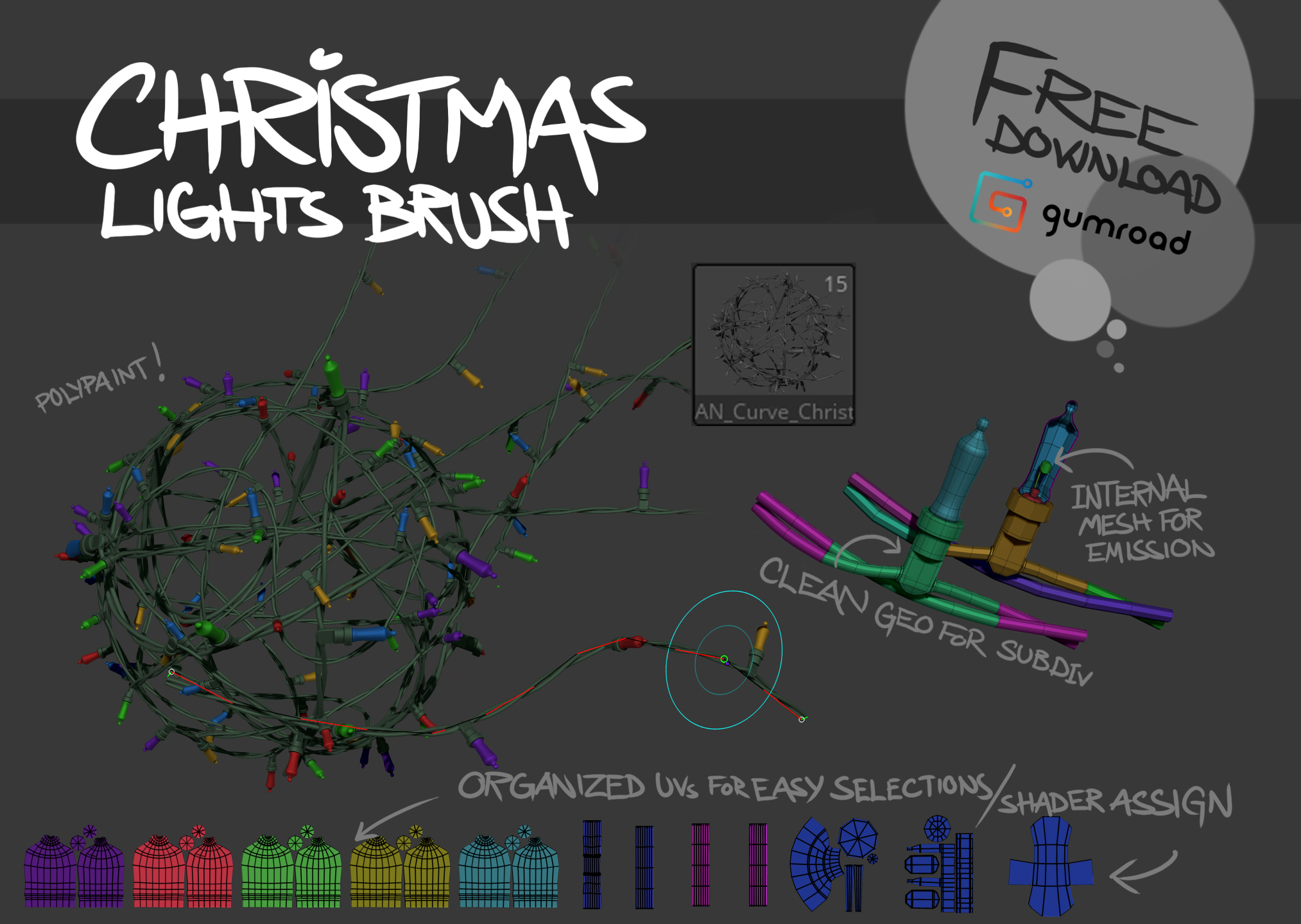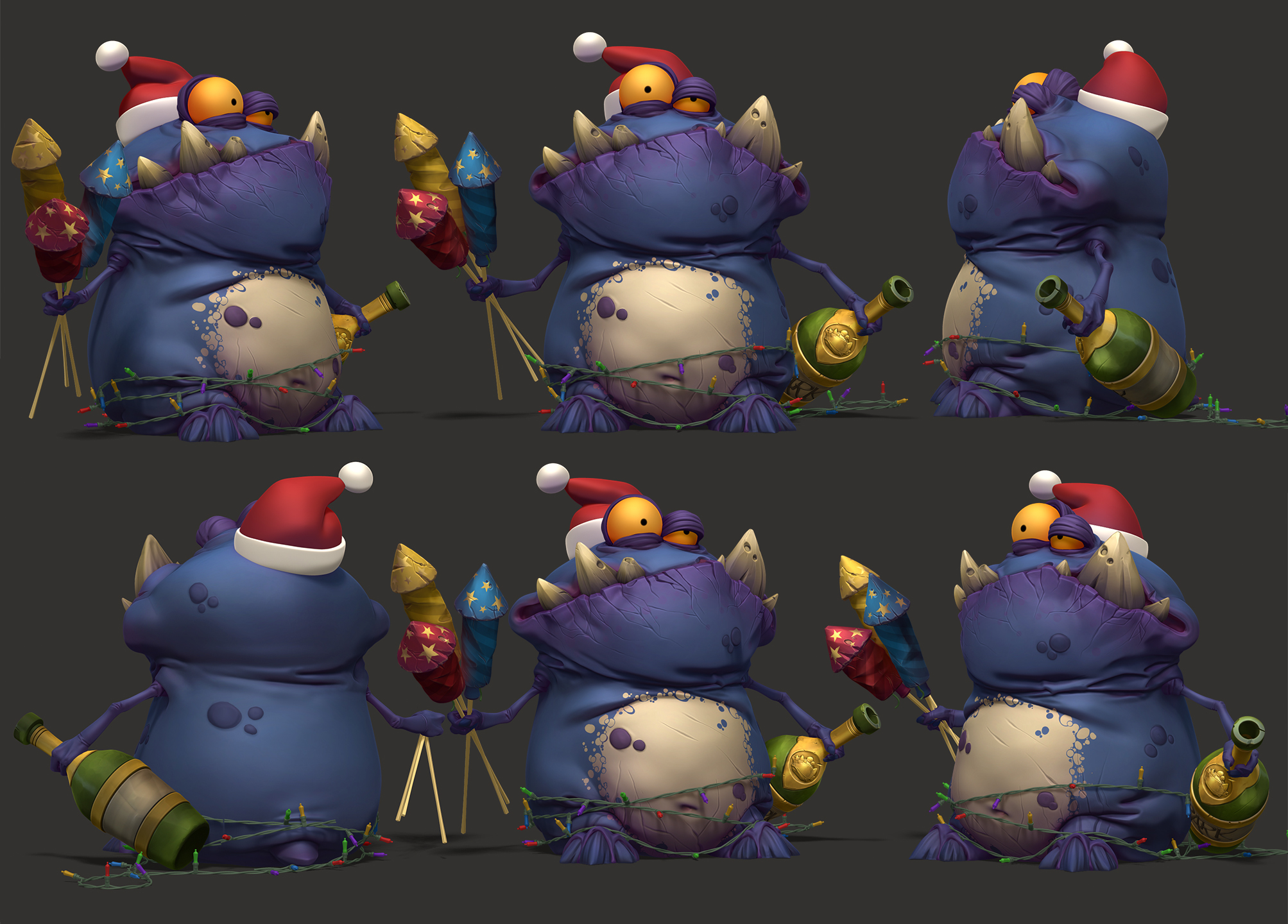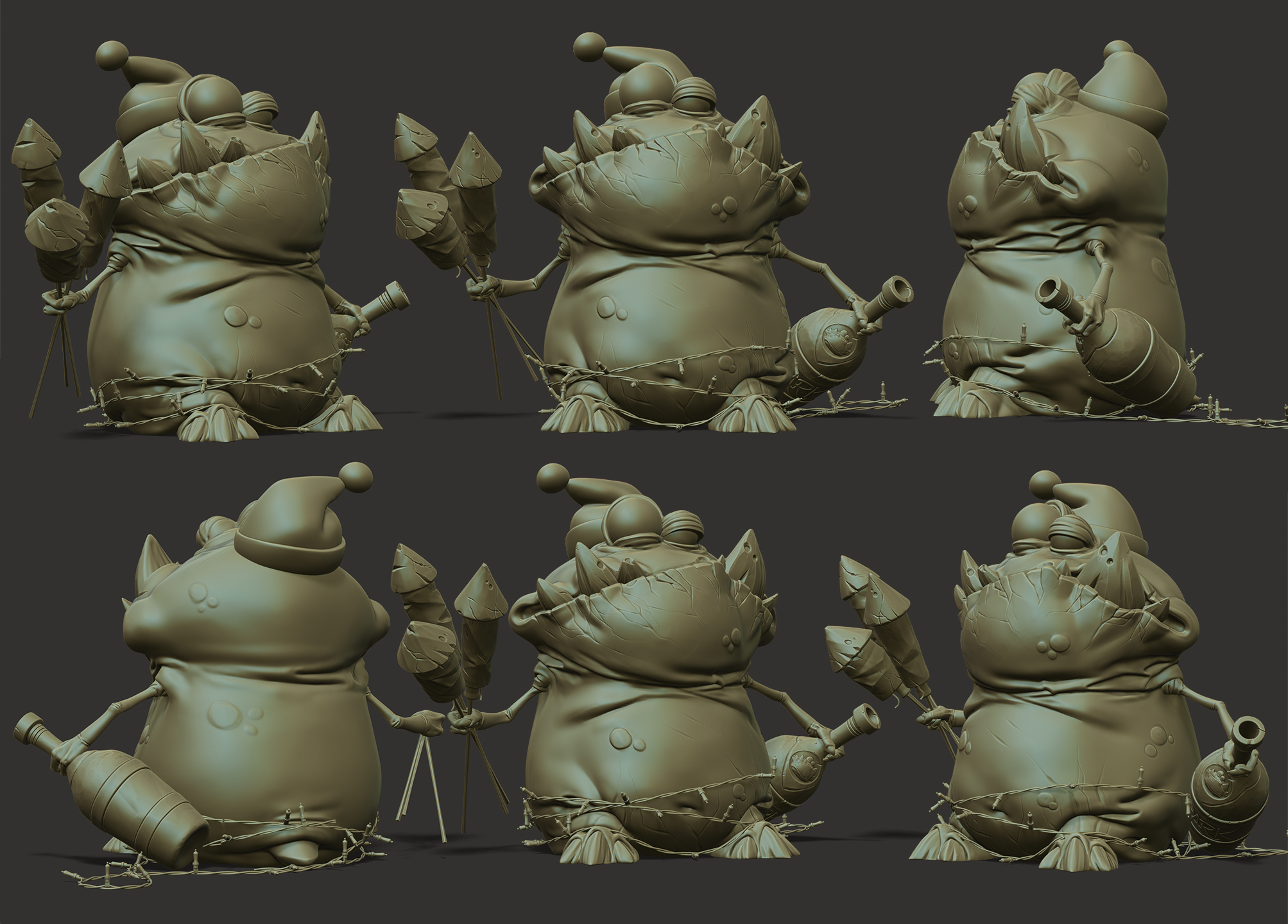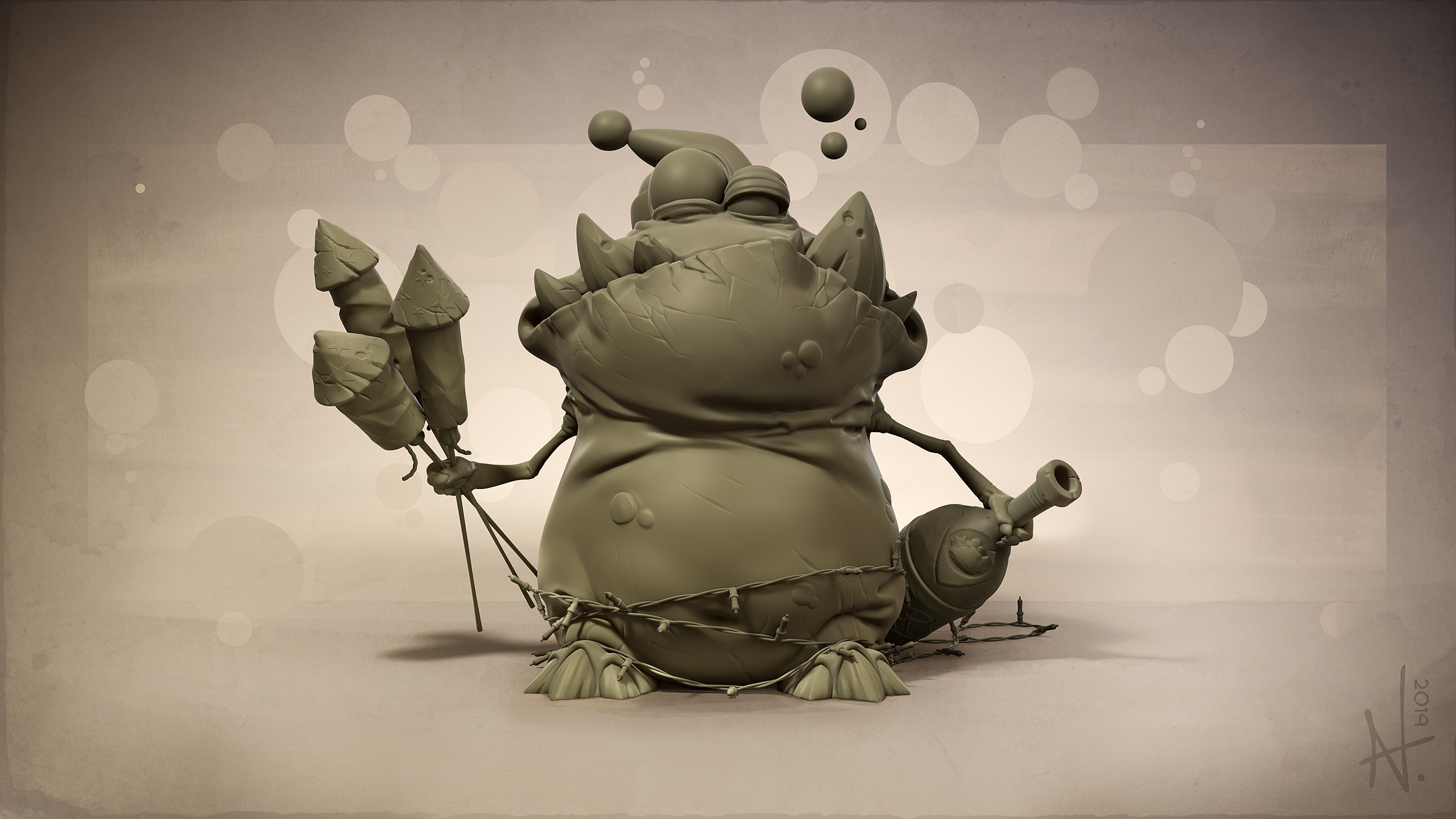 :D:D:D Funny concept. Thank you for the wishes and for the brush!!
What a fun character


Enjoyed catching up with your earlier posts also.
The free brush - much appreciated.