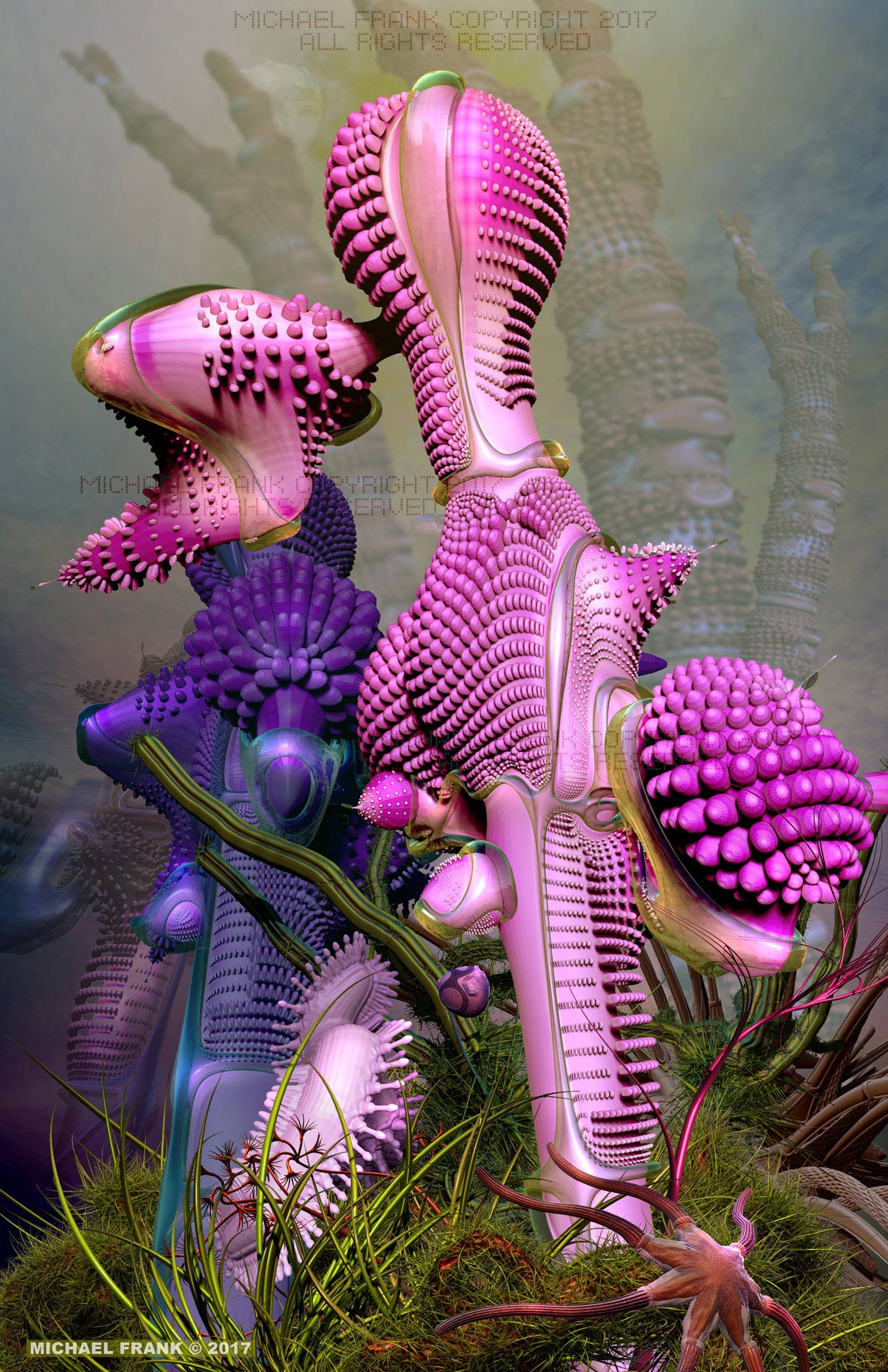 Attachments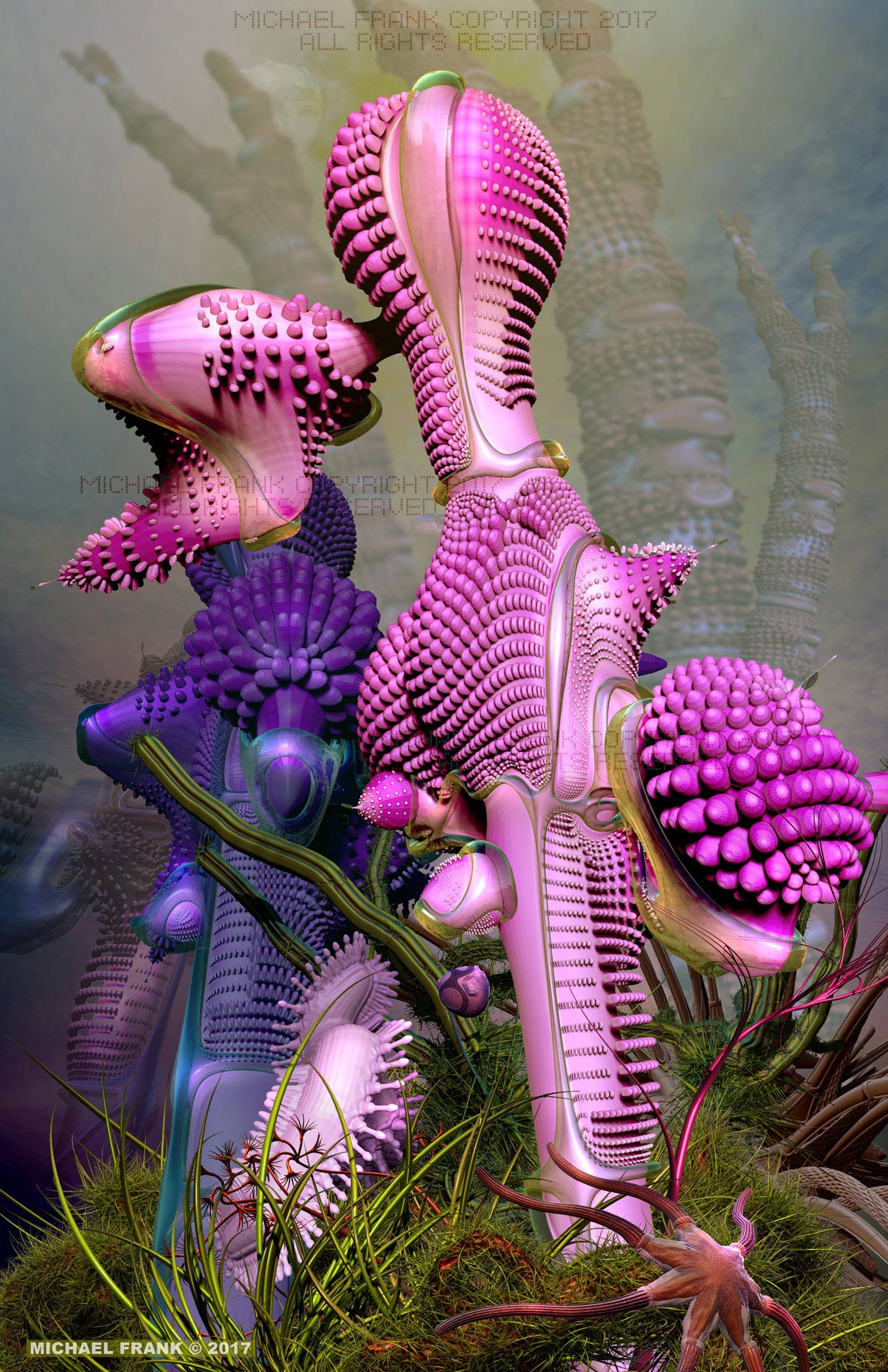 Some very wonderful and beautiful renders Michael !
It would be interesting to see your workflow (even though it sounds like you're twiddling back and forth a lot with fiber-mesh sliders,… it would still be interesting)
What are you rendering with? Keyshot ?
Thank you for sharing.
DougE
Hi Doug, thanks very much, I really appreciate it. I do use the fibermesh a lot, and have made several customized brushes that give me the grassy effects I like. I've also been experimenting a lot with the nanomesh features lately, as well as edge-looping.
Also, I'm not using any external rendering machines. All of that takes place within zbrush.
Will I get stung?
Intriguing and individual work with a most zingy pallet.
Lovely too see a new post

Many thanks bf! Always good to hear from you!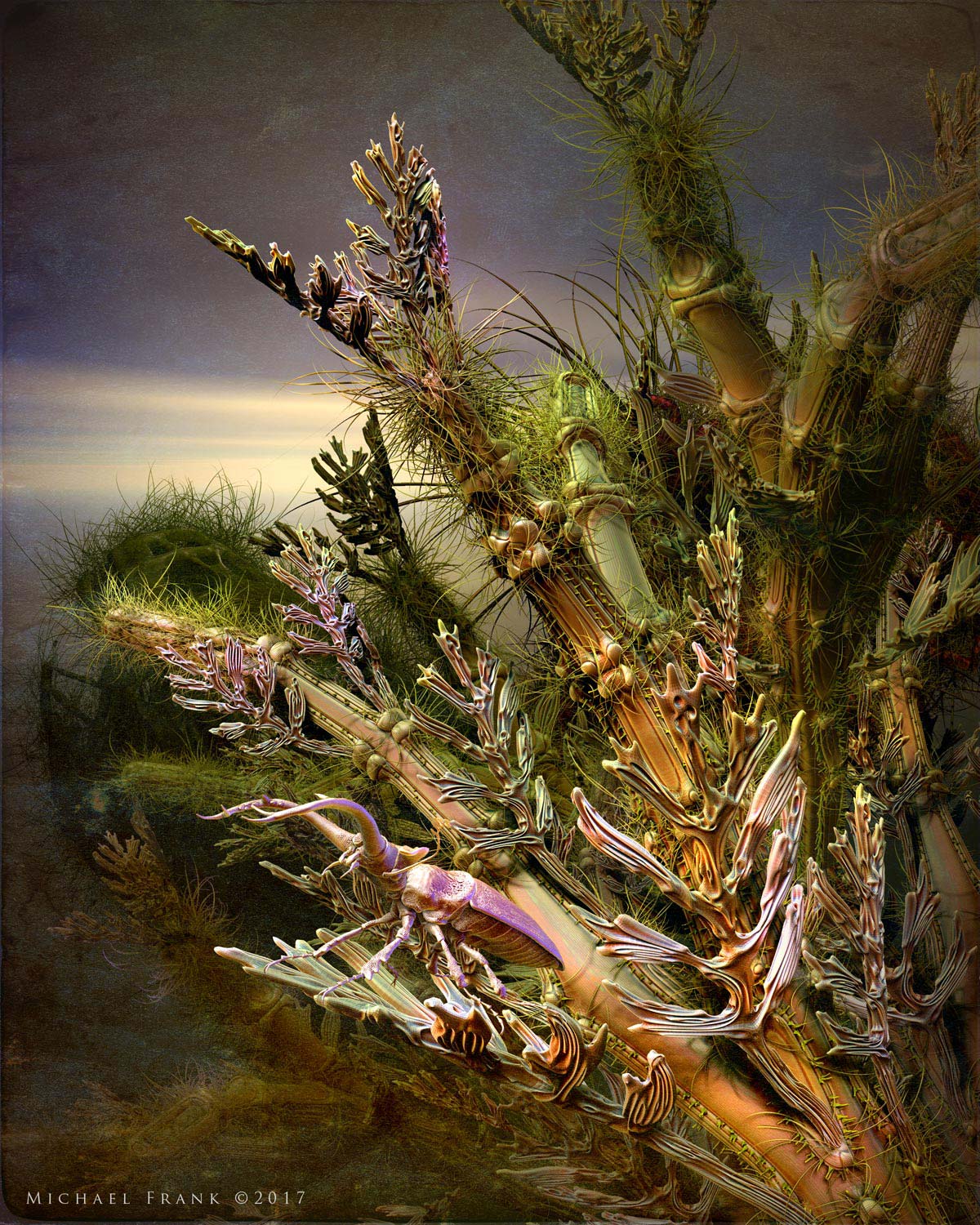 Attachments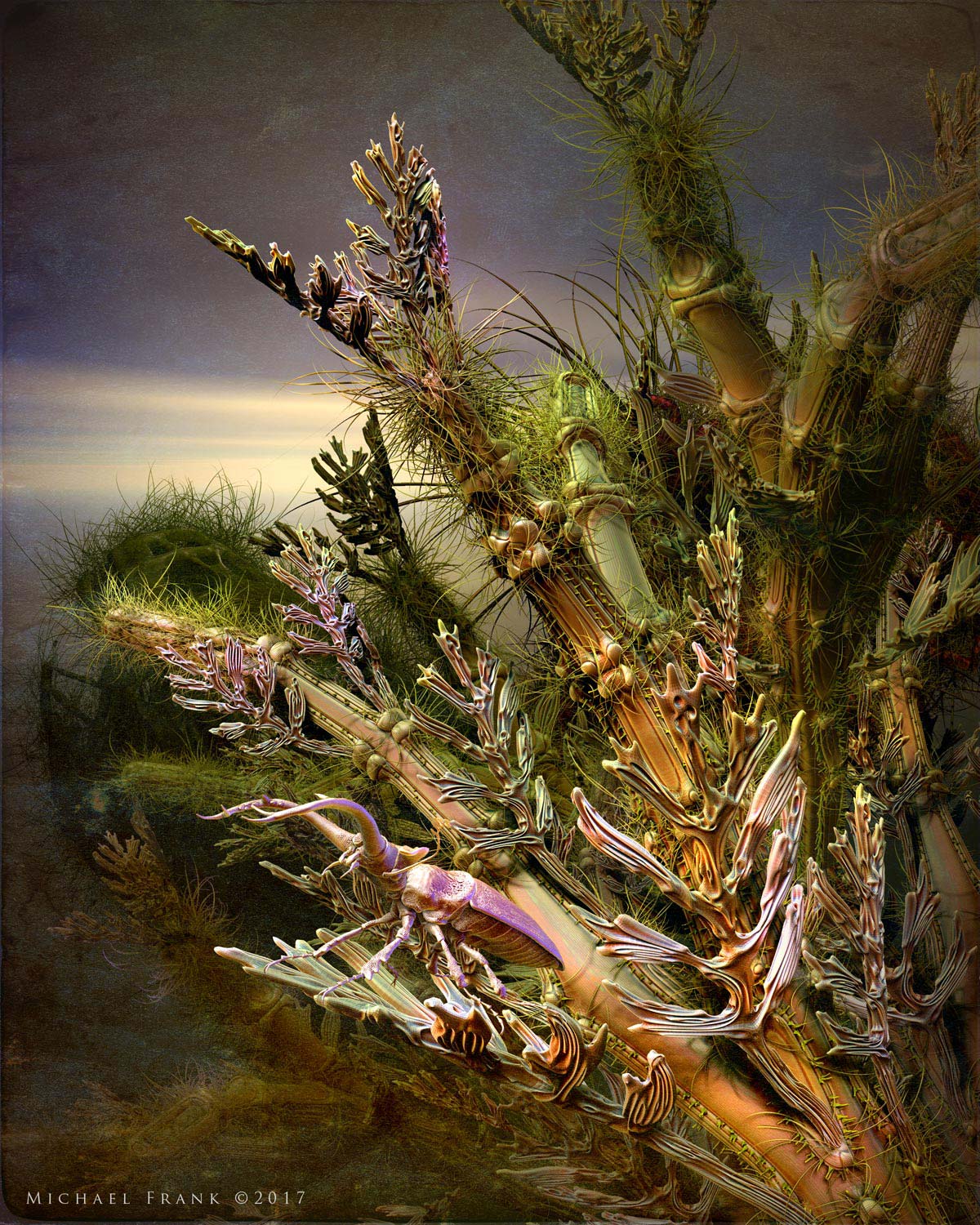 More experiments.
Wow,…
Again,… very wonderful looking work Michael !
Your color palette apparently can't be tamed ! (a good thing imo)
Looking forward to more,… and of course, one day I'm sure you'll make a few mini-tutorials showing settings inside fibermesh and other various ways you are working these creations out. (tha'ts a long sentence with a small hint… haha)
Very cool Michael !
DougE
Thanks, DougE! I really appreciate it! Yes, one of these days I'll explain a bit of my process. I still think of myself as a bit of a beginner, and I'm feeling my way in the dark most of the time. I'm sure there are a lot of gaps in my knowledge, and I hope to lessen or close those gaps in time.
Wonderful viewed individually but a veritable symphony when viewed collectively.
I find myself going to your gallery to enjoy them as a whole.
What your brain might claim it doesn't know your heart already does.
Bravo Michael
Thanks very much; I always appreciate your comments! Greatly appreciated.
I like your work a lot. Reminds me of the memory of time and the plants of the mesozoic era.
With an alien tinge…
Absolutely amazing!!
"I still think of myself as a bit of a beginner"
Now I'm really depressed. =[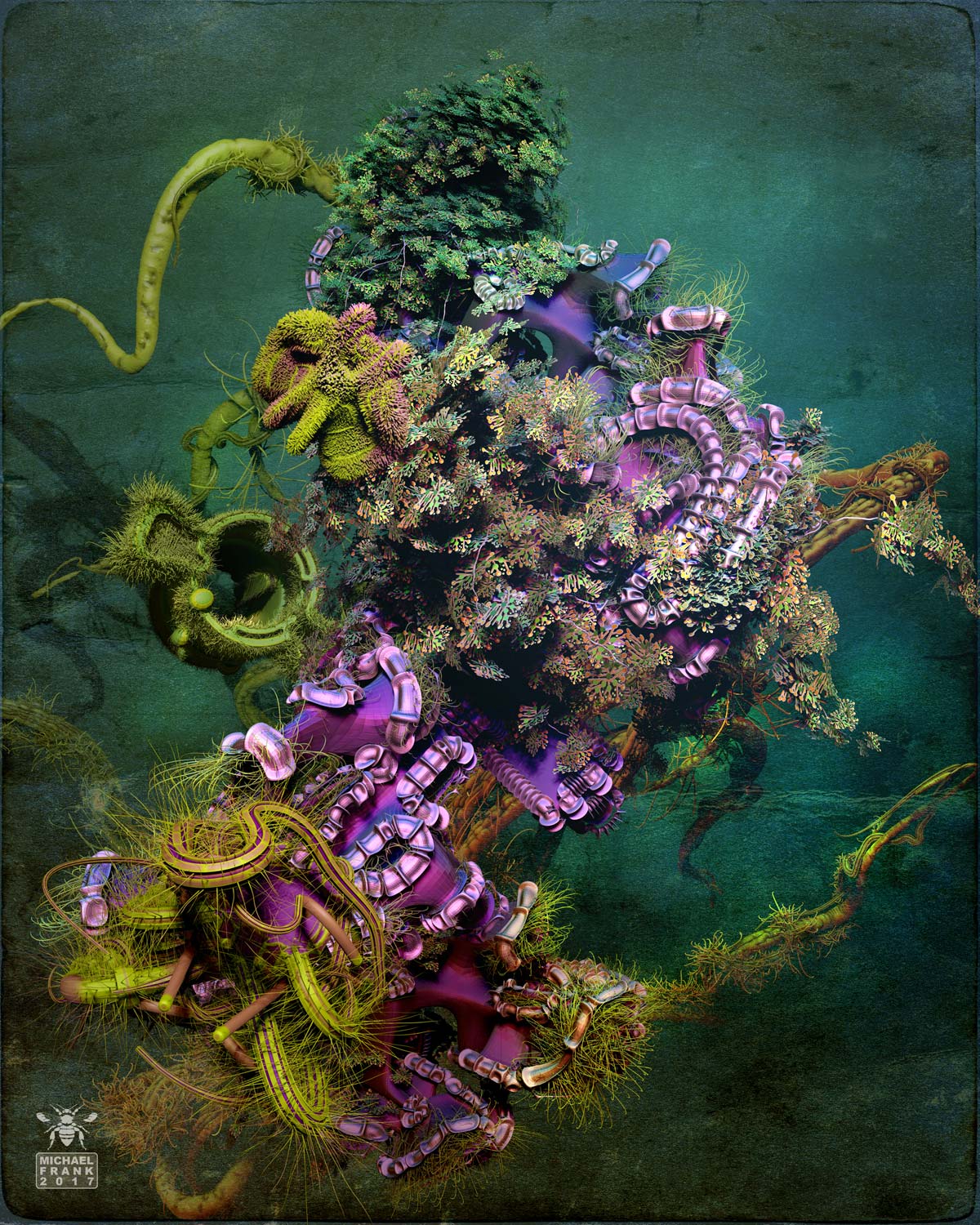 Violet Corals. Everything is rendered in zbrush, with a bit of postwork in photoshop. I resurrected the old
"ivy generator" made by Thomas Luft and figured out how to make it communicate with zbrush.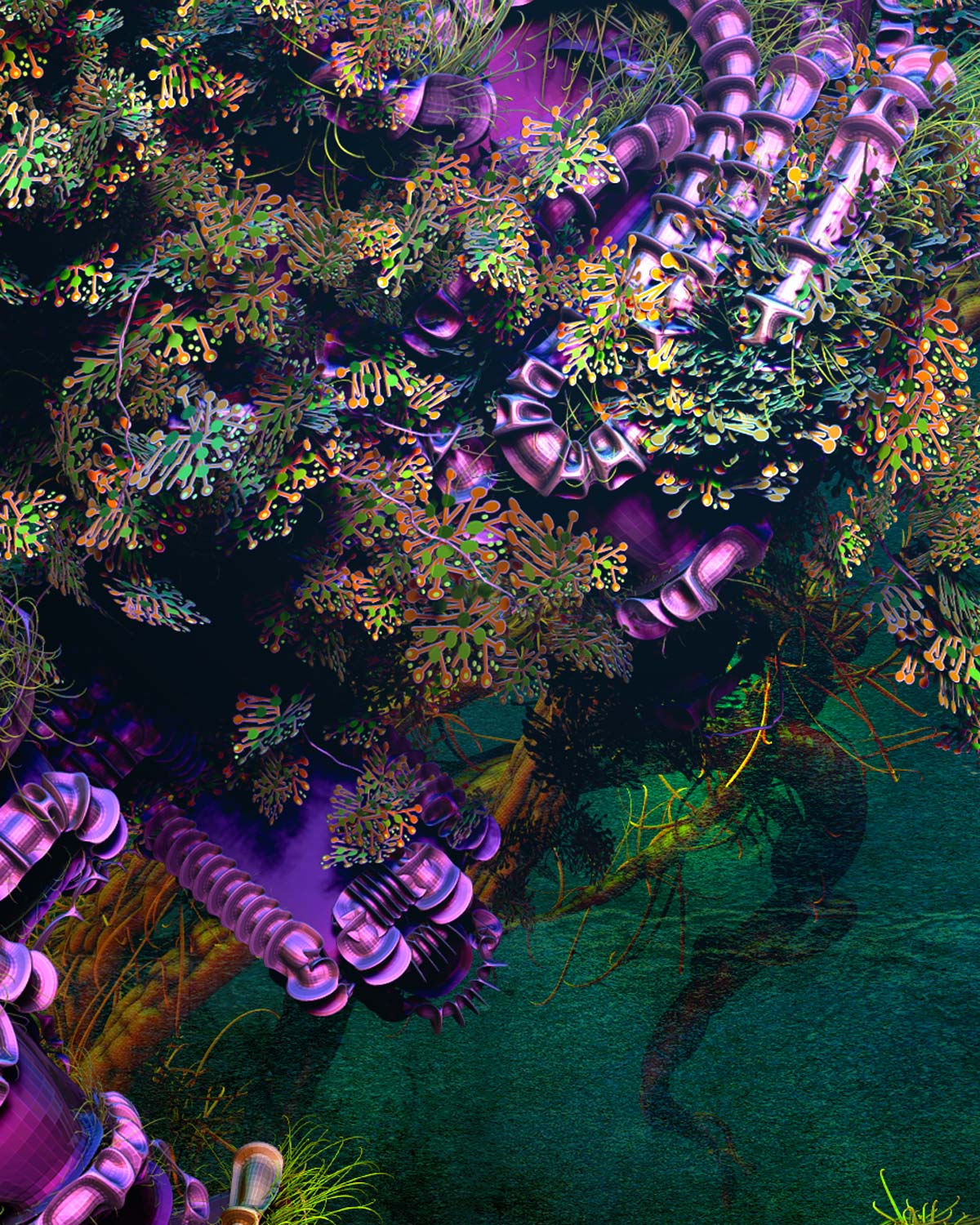 And here is an enlarged segment so you can see some of the details more clearly.
Attachments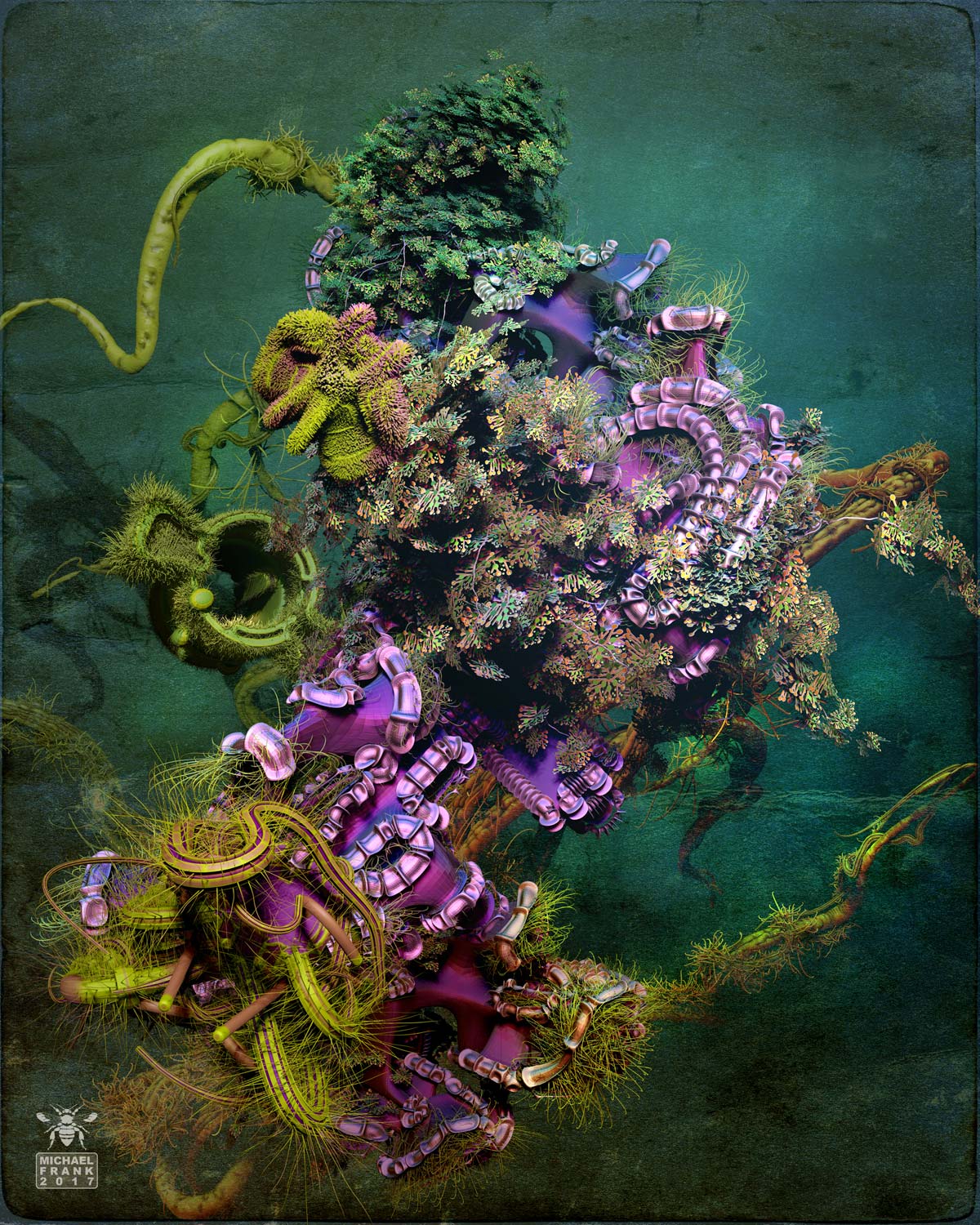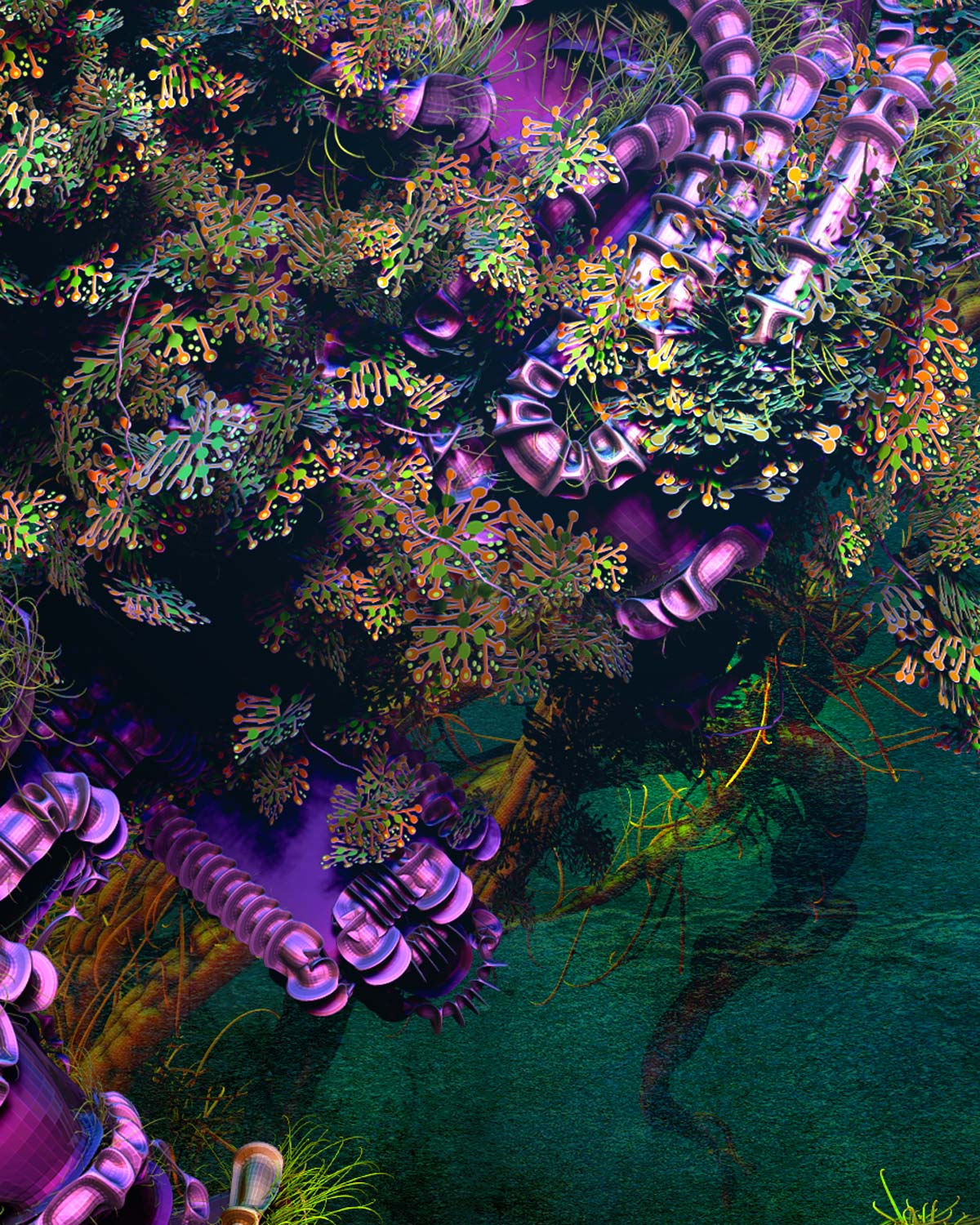 Sweet result Captain


Remind me is it images mapped to the uv's on the generated poly planes or actual geometry?
Transparent images are applied as a texture to the flat planes. It can only be done by separating the polygroups from the stems, which are real geometry, by isolating groups by edges. That seems to separate the 2d from the geometry. To my surprise and delight, the flat planes offer possibilities for using the nanomesh function and re-introducing geometry back into those fields. It would be wonderful to have growth generators linked to the fibermesh function in the zbrush program. The available ztree plug-in has strict limitations as far as I'm concerned.
(What I mean is: growth generators that are as organic as the Ivy generator.)
Aaaah yes, and of course you can multi stack nanomesh indexes.
A fascinating road of discovery and possibilities awaits