More …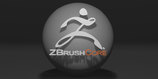 The Basics of ZBrushCore
Welcome to ZClassroom! If this is your first time using ZBrushCore, your first time coming to ZClassroom, or you just need to brush up on your ZBrush fundimentals, this is a perfect series to check out.
The Basics of...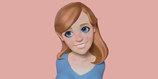 Head Sculpting with Steve James
Welcome to a six part series completely in ZBrushCore, hosted and taught by Steve James. This series will focus on a head bust from start to finish. Follow along or use Steve's workflow to create your own character.
Head Sculpting with...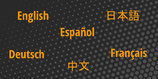 Changing Languages
English isn't your language of choice, no problem, follow this lesson to find out how to change ZBrushCore's language settings.
Changing Languages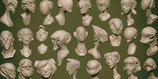 Conceptual Sculpting
Joseph Drust will take you through the basics of getting started in ZBrushCore. If you're new to ZBrushCore, and you want to jump in and get sculpting quickly, we recommend watching this video first!
Conceptual Sculpting
A Key Chain for 3D Printing
Joseph Drust will take you through the basics of sculpting as well as optimizing your key chain for 3D printing.
A Key Chain for 3D...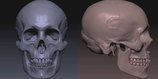 Sculpting with Images
A two part series to help get you sculpting in ZBrushCore quickly with reference images of your choosing.
Sculpting with Images
More …
: For Mature Audiences